10 Best Blue and White Background Websites List
Price: You can download images for free from Freepik provided you attribute them in your website. For paid accounts, you can choose any of the 3 options starting from 4.99 Euros per month.
Considering that users are mostly going to be looking for images and going out, the UI of Freepik works really well. It has a huge display of images right in front with various keywords provided just a click away. You can simply click on a picture and hit Download to save the image. An example image from the gallery of the website:
Price: Vectorstock has a few options for users when it comes to prices. They can download free vectors, purchase a subscription, or pay as they buy images.
Similar to the previous tool, Vectorstock also asks users to attribute the artist if they are downloading the image for free. Apart from that, they are for you to use as you want. The website also has an entire section that consists only of the free vectors. You can also create an account quickly here through your Facebook or Google account. If you are not satisfied with the result, you can use some tools to make photo hd.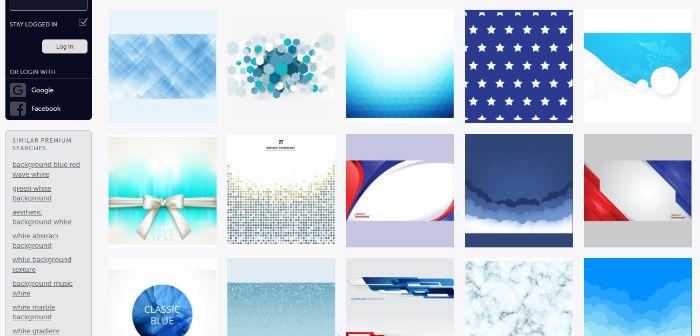 Price: You can access and download free images provided you create a free account first.
The great thing about Shutterstock is that it is one of the most popular stock images websites and so you can expect a huge collection of images here. Other than that, it also has images in various sections that include editorials, 3D models, templates, etc. You can also save images in the website to come back to later or share the image directly from there.
Also read: 15 Tools to Get Rid of Background from Image
Price: Unsplash is a website that allows you to download images for free with just a free account.
Unsplash is similar to the previous websites that we have covered so far, but it nonetheless excels in providing abstract images as well. Built with a focus on community sharing, Unsplash has a huge roster of diverse images that you can keep looking at for quite some time. Not to mention that you can join in for free and start sharing photos too.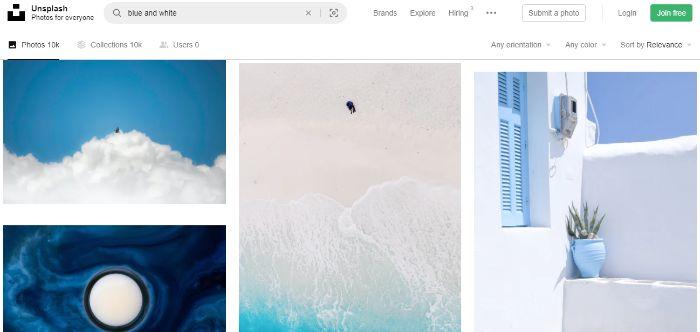 Price: You can use the website for free images with limitations. For full access, you can purchase the $199 permanent license.
One advantage of using a website like PNGTree is that it supports multiple image file formats such as PSD, CDR, AI, etc. The website is easy for navigation and looks similar to other traditional stock image websites. You can expect a bunch of keywords for your convenience and you can download images in PSD or JPG format. The website also has a live chat support system for users.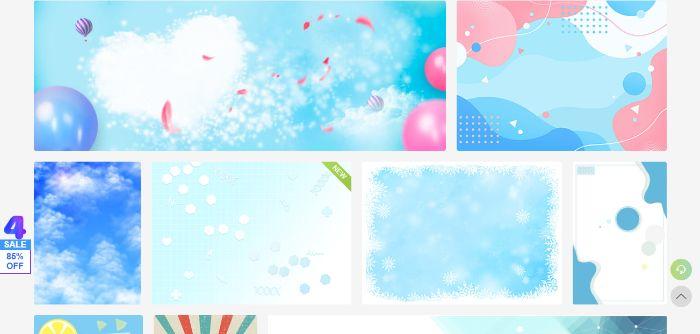 Price: You can freely access the website once you make a free account. You can do so either through your Google or Facebook account too.
This one has some similarities to the traditional stock photo websites. The blue and white background has more variety when it comes to background photography. You can search for images through sizes, color, and more filters. Also, users can upload their images as well.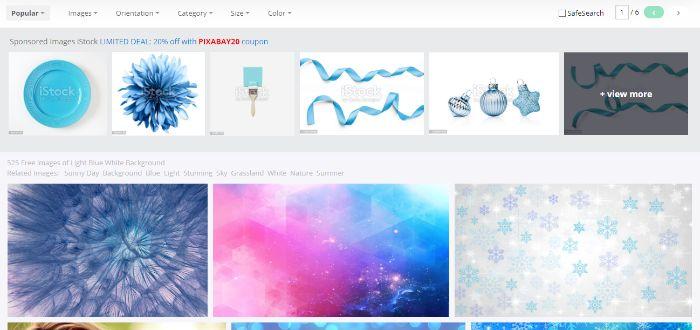 Price: Pexels is a completely free website where you can download amazing images.
You can easily find a light blue watercolor background or a navy blue and white background in Pexels. The design and vision of this website is similar to Unsplash, where you can find a wide variety of aesthetic images plus a vibrant community to interact with. Another plus point here is that Pexels also has a collection of videos that you can use.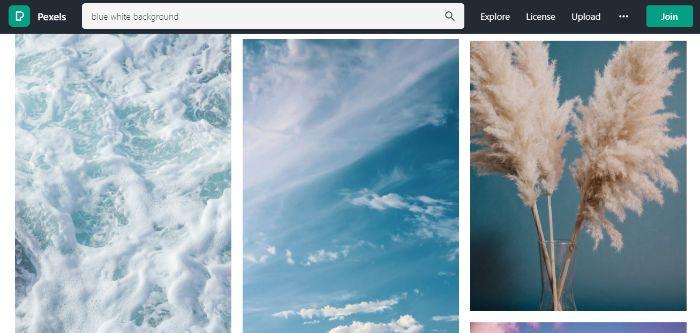 Price: You can get limited access as a free user but you can later just pay as you buy images.
Adobe Stock has one of the best filters for getting the image you want. It is designed like an e-commerce website with a huge collection of them with variety. The advantage that comes with this website or tool is that it is easily implemented with Adobe's other software applications like Photoshop.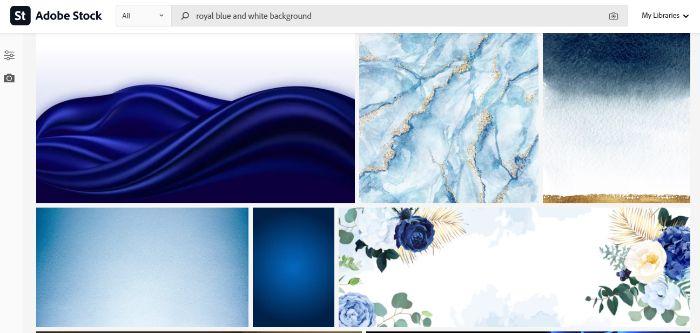 Price: This website has images free for download as well as a simple editor for gradient colors also free to download.
Coolbackgrounds is one of the simplest to use websites from this list. When you access the website, you can simply choose the options for the texture of the image and set the gradient however you like. Clicking on the download icon will get you the image instantly. This website provides a unique type of blue and white background.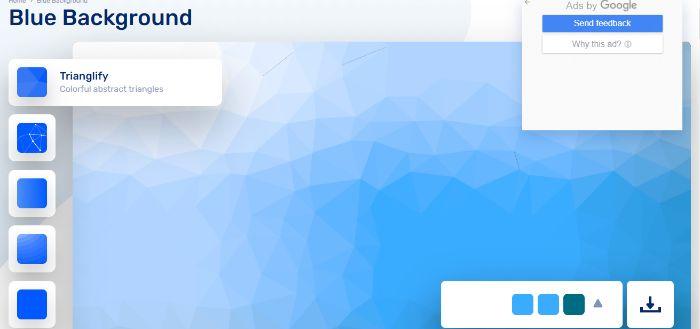 Price: You can download images for free.
This is a simple stock photo website which provides some cool blue and white background pictures. You can easily scroll through the gallery and click on the image to download it. You can also share them instantly by using the icons besides the image.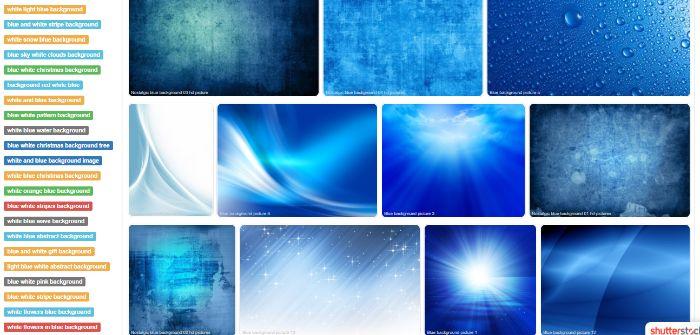 FAQs
1. Why do you need a blue and white background?
Besides the fact that blue and white look really great when they are in a single frame, these two colors also mix well with other backgrounds and aesthetics. As you can see from the coolbackgrounds website tool, there are many different ways of using a blue and white background.
2. How to add a blue and white background to your image?
BGremover can replace your original background and let you add a blue and white background instead.
1. For that, you need to go to the VanceAI official website and click on Upload Image.
2. Use the plus sign on the box to upload an image and then click on Continue.
3. Now go to Start to Process and wait for a short time while the tool processes the image.
4. Click on Edit and use the cursor to place it on any color gradient spectrum and click on OK.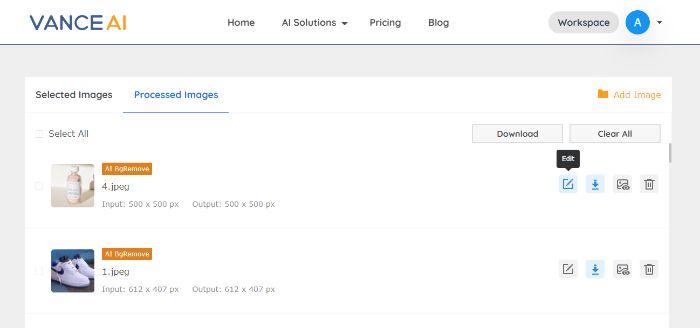 VanceAI PC is full-featured desktop software developed by VanceAI that lets you instantly process local photos in bulk with more customization options, which will significantly simplify your workflow and boost your productivity. Free Download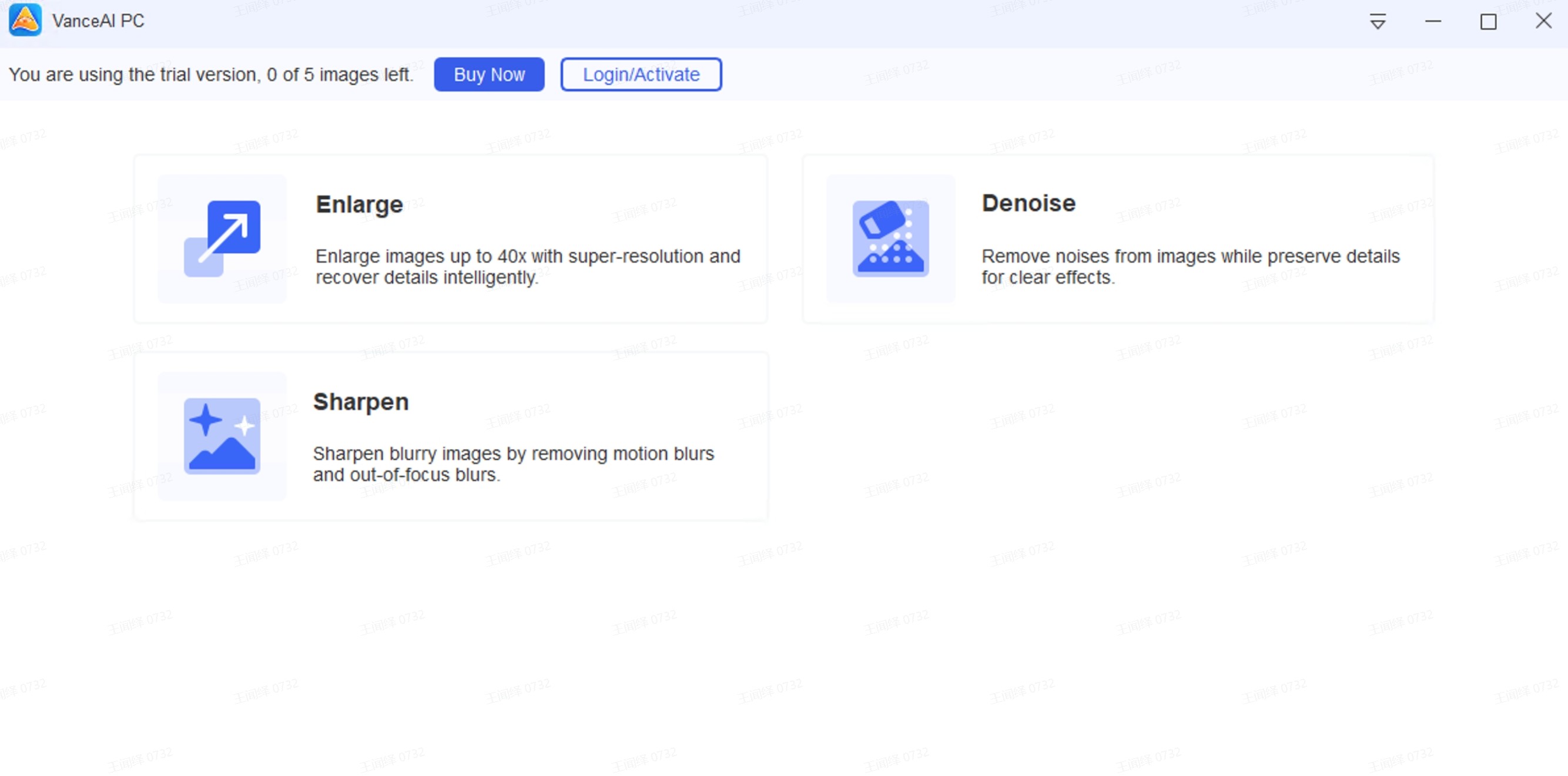 Conclusion
You can easily find the kind of image you want through these websites. Google Images is not always reliable, especially when there is a need for a specific kind of blue and white background or image. Websites such as Adobe Stock or Shutterstock can help you get a simplistic background usable for anything while Unsplash will fetch you images that are more on the artistic side, if that is your requirement. Also read: How to Remove Background from GIF with AI?
Do you find this post helpful?
Yes
No