Sorting thousands of photos is not an easy task, especially when you have sloppy photo album software for it. People like to keep their memories safe always, and it is far from enough with just an online software repairing photo album. For that, it is crucial that they have a secure and efficient tool.
There is a lot of photo album software available like Smugmug and VanceAI Photo Restorer but it is important to know which one to pick. That is why we are doing a detailed review of the best photo album software so, keep reading.
Best 6 Web Photo Album Software Review
We are reviewing 5 of the best digital photo album software you can find on the internet to make things easier for you because picking up the best software for yourself is not an easy job. But you also need to know VanceAI Photo Restorer from VanceAI is another photo restorer powerful enough to help you restore old damaged photos in a matter of seconds.
1. Pixum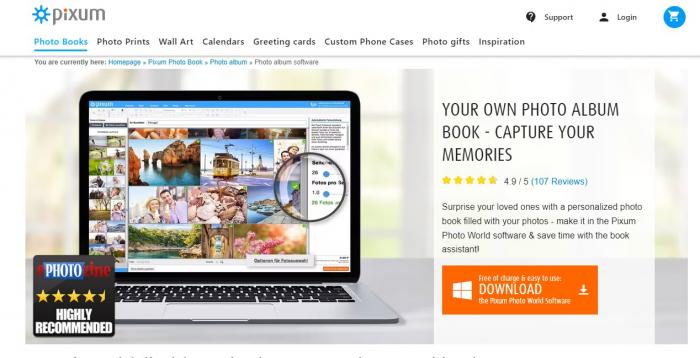 This free photo album software is perfect for making your life a little easier because you don't have to spend hours to make a perfect album. The Pixum photo book is a very advanced photo album software that lets you design your photo albums just the way you want. You can also use AI old photo restoration, or VanceAI Photo Restorer, before adding your pictures to the album.
Features
Easy to use and suitable for everyone from beginners to professionals
You don't have to pick photos one by one because this software offers a photo book assistant
It is free, and all you need to do is just to install it on your device
It saves a lot of time
You can make a complete photo book without using any extra software
Also read: Best 5 Photo Book Makers Review
2. Pixellu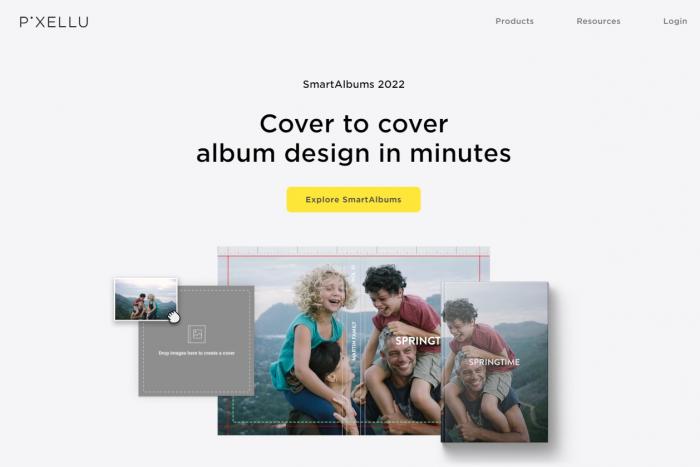 Pixellu is more of a professional and advanced type of photo album software that gives you multiple options for making your album aesthetically pleasing. It has the smart album tool to sort all your pictures out in one place. The photo gallery for each album is meticulously made to fit the modern concepts of aesthetics.
It offers a free trial for some features while others are free
You can also enjoy the slideshow feature of this software
It is very quick in sorting out your pictures
Multiple covers for your album
Advanced technology and aesthetically pleasing outlook
3. Smugmug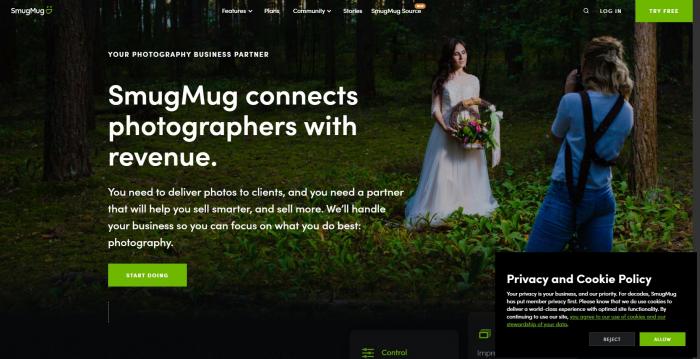 Smugmug is specifically designed for professional photographers so they can assemble all their work in the gallery and show it to their clients whenever they want. Also, this photo album software is very secure, so you don't have to worry about the privacy of your pictures.
Features
This software lets you store almost unlimited photos, and you never run out of space with it.
You also get the option of advanced search to find the picture you are looking for swiftly.
The software pledges to never look into your data.
It offers a trial period of 14 days and has a whole community of photographers.
4. Adobe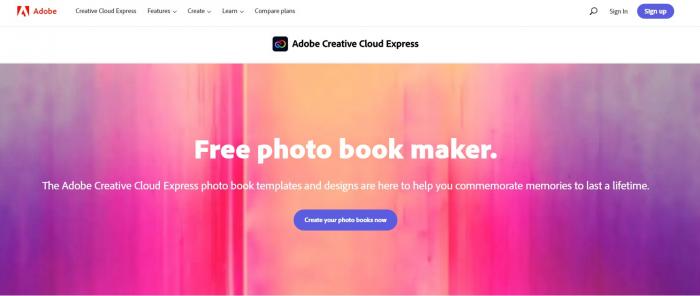 Who does not know Adobe? And if you are a designer or photographer, you already know how big of a lifesaver it is. We have already known that with an AI image upscaler, you can easily do most of the post-processing tasks without Adobe. But did you know that you can create amazing photo books with this software? There are multiple covers and templates on this software that will make your albums a lot more aesthetic and pleasing.
Features
You can add different things like Gifs, animations, and stickers to your photos in the album.
You can pick different styles and templates for the cover
You can also publish your photo book directly from this software
This digital photo album software lets you express your creativity to its fullest
It is free
5. Magix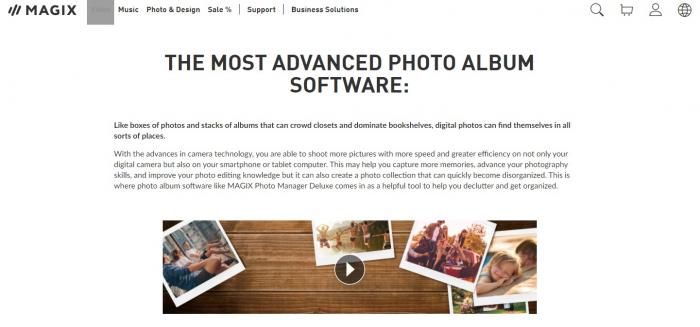 It is considered one of the most advanced tools for designing your photo albums. This service helps you organize your cluttered albums and be creative with it. You can organize thousands of photos in just a matter of minutes with this software.
Features
This service makes it easier to declutter files and photos on your computer.
It allows editing of photos that are added to albums
It is very user-friendly, and you don't have to be a pro to understand how this software works
Even after saving the album, you can still do necessary edits and use old photo restoration to restore your photos
It makes it easier to find photos
6. Flipsnack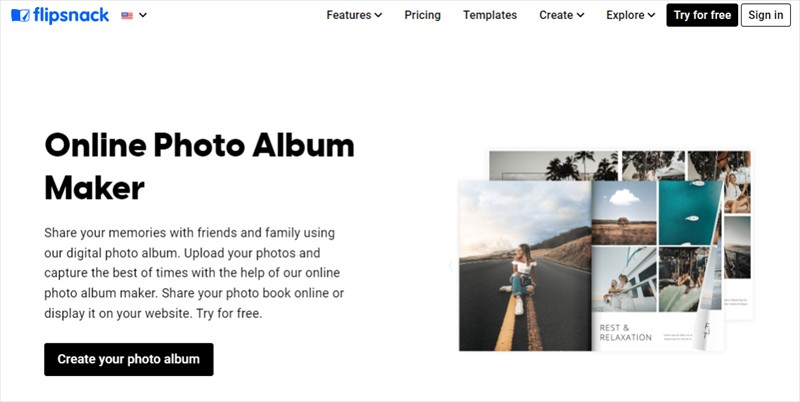 Flipsnack is an online photo album maker that allows users to create or customize engaging photobooks by adding a page 3D flip effect.
This software is suitable for every type of user due to its user-friendly interface and drag-and-drop functionality.
Moreover, with Flipsnack, you can create or customize the layout of your photo album, you can customize your photos, recrop, and resize them according to your taste. You can also add interactivity to your photo albums by attaching interactive elements like audio; video;
photo-slideshows, and social media buttons so you can easily share them on your preferred platforms.
Features:
Drag and drop editor
Interactive features like audio and video elements; photo-slideshows; GIFs; social media buttons, and map embeds
Integrated library with a large variety of fully customizable templates
It offers 14 days of free trial
Users can create bookshelves to showcase their creations
Stock photos integrated library
Website integration
Conclusion
Finding the best photo album software is not that easy but, with our list of top 5 photo album software, you won't have any difficulty in choosing just the right tool to sort out all your precious memories. Of course, if you want to have high-quality photos to make your photo album more valuable, you can get them by using the photo repair tool. Its VanceAI Photo Restorer may amaze you if you have any scratched or damaged photos which need to be repaired.
Make sure that you are picking software that is not over the top expensive and that gives you maximum benefits and features because, in the end, it is precisely what matters the most.
Do you find this post helpful?
Yes
No