An inviting aspect of all electronic devices, especially desktops, mobile phones, tablets, etc. is the fact that we can personalize them. A wallpaper app is something we all use, some more regularly than others. Either way, an iPhone wallpaper app or wallpaper maker app can completely change how you use your phone. Even the name "iPhone" indicates personalization and so, we will be looking at a list of the best wallpaper app for iPhone. When it comes to these apps, we give preference to the number of wallpaper options they offer, how creative they are, and more. With this list, you can download a wallpaper app that's most suitable for your style. Of course, you may enhance iPhone background quality through VanceAI and create your own iPhone wallpaper.
Use the Top 10 Wallpaper Apps for iPhone to Get Your Perfect Wallpaper!
Price: The Unsplash mobile app and platform overall are completely free to use and contain no ads. You can use this app outside Apple products as well, through the official website available to all.
Unsplash has quickly become the top name when it comes to high-resolution wallpaper on iPhones or anywhere else. It is because absolutely copyright-free content is highly accessible. Not to mention that almost all images and visuals that end up on Unsplash are stunning and really high quality and make photo hd. However, they aren't always in big resolutions. You can upscale them with the Vance VanceAI Image Upscaler for better use. This online image upscaling tool will help you get the perfect iPhone wallpaper with higher resolutions. Also, Unsplash has a vibrant community that you can be a part of. You don't need fancy equipment to upload photos, just the taste.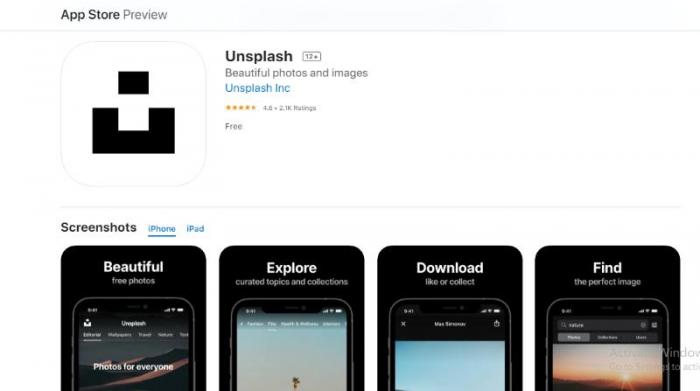 Pros:
Popular app.
Features skilled photography.
It has an active community.
Cons:
No other features.
The search function can be improved.
Not the best for finding offbeat wallpapers.
Price: The Blear wallpaper app is absolutely free to use and contains no in-app purchases whatsoever.
Rather than being a traditional wallpaper app, Blear can be more accurately called a wallpaper maker app. The way it is designed is that it allows users to upload their own photos and transform them into something else. Of course, if you are not satisfied with the effect of this conversion, I strongly recommend you try VanceAI Art Generator. It can generate a unique HD AI painting through the keywords you enter. Blear app does provide a few stunning images for users to get started. You can upload images, make changes, and save them as your iPhone wallpaper.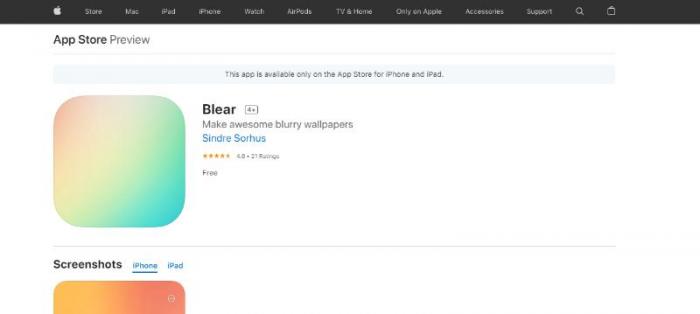 Pros:
Unique concept.
Smooth wallpaper maker tools.
Simple to use.
Cons:
No other features.
Can be used in specific cases only.
Images need to be of a higher quality.
Price: Vellum is a high-resolution wallpaper application background for iPhoneand iPad that is free to use for the standard version. It offers a premium version for $3.99 that removes ads and offers more features.
Vellum Wallpapers is surely one of the best free wallpaper apps for iPhone that you can use thanks to its wonderful app design. Moreover, it offers a lot of options when it comes to each category. For instance, the recent patch itself included over forty wallpapers all focusing on nature and creatures. Plus, it is an active app that offers daily wallpapers, so using this app daily can be valuable.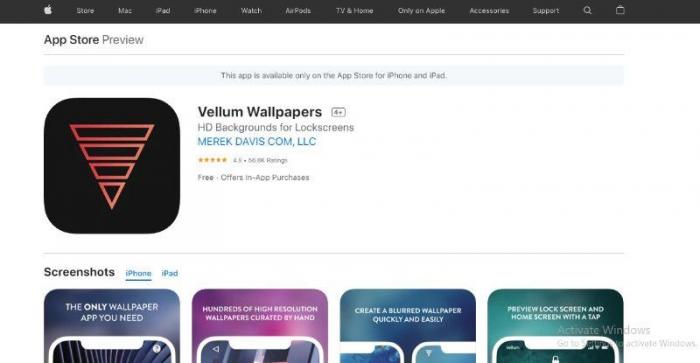 Pros:
Offers great themes.
Daily new wallpapers.
It has a good design.
Cons:
Limited free use.
Contains many ads.
Can be unresponsive at times.
Price: The app is usable for free with limited features and accessibility. The wallpaper ad offers multiple paid options that start from $4.99.
This wallpaper app is available on iPhone, iPad, and iMessage as well. Moreover, it has a wide range of compatibility as it supports all operating systems from iPhone 4s to iPhone 13 wallpaper. Apart from that, it provides daily iPhone wallpapers along with some cool editing features. For instance, you can create a cool blurry effect for the background of your wallpapers in the wallpaper app itself. However, if you like this wallpaper but the hazy feeling is not in line with your expectations, you can choose VanceAI Image Sharpener. It can provide a variety of sharpening modes for you to choose from.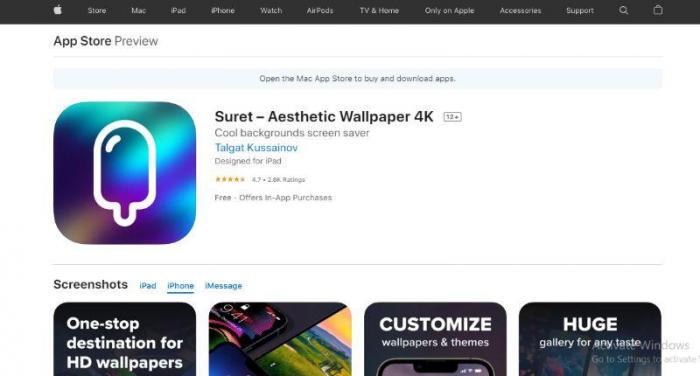 Pros:
Wide compatibility.
Active app.
Available on iMessage and previous iPhone backgrounds versions.
Cons:
Can be buggy.
Very expensive.
Intrusive ads.
Price: Most of the iPhone wallpapers you will find in this wallpaper app are free. The exclusive ones involve payments that start from $0.49 or more, depending on the wallpapers.
There is a lot that this wallpaper app has to offer. Not only can you expect to find awesome iPhone wallpapers but this app goes beyond that and offers animations as well. You can tap on the animations on your screen and watch them come to life. Though the wallpapers aren't 4k, you can always increase their resolution through VanceAI Image Upscaler to get your iPhone wallpaper 4k.
Pros:
Creative wallpaper options.
Actively updated.
It has a smooth UI.
Cons:
In-app purchases.
Many ads.
It has minor bugs.
Price: The Everpix wallpaper app can be used for free with the essential features unlocked. However, it also offers paid versions that eliminate ads and offer better access, starting from $1.99.
A unique feature you can notice immediately about this wallpaper app is that it is also available on the Apple Watch. Moreover, it fits in perfectly with the design of the device. Other than that, the app offers many other useful benefits as well. It features new wallpapers every day while already providing thousands of amazing sceneries at 4k resolution. The app also assigns iPhone wallpapers according to your interaction with the app.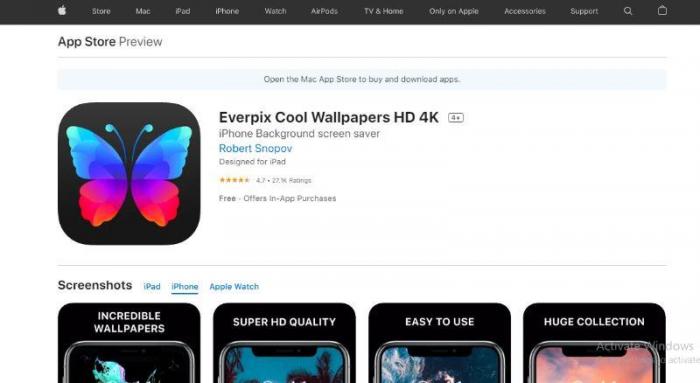 Pros:
Consistent app.
Offers great visuals.
It is available on Apple Watch as well.
Cons:
Intrusive ads.
Some in-app purchases are too expensive.
Can add more features.
Also read: Optimize Your Photos to Get HD Wallpaper
Price: This incredibly high-rated wallpaper app offers all of its features free of cost. However, you will need to pay around $3.99 to get rid of the ads in this app.
If you are someone who likes to experiment around with all kinds of different iPhone wallpapers, then this wallpaper app can be a perfect fit. Considering that it updates daily with fresh new visuals and offers a wide range of categories, to begin with, you will probably never run out of options.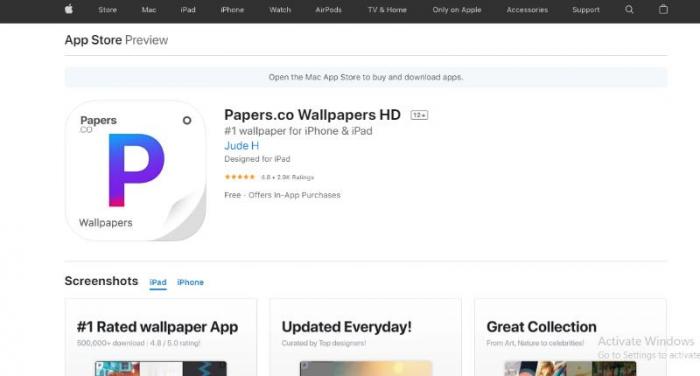 Pros:
Highly rated and reliable.
Daily updates.
Wide range of categories.
Cons:
The premium version is too expensive for what it offers.
A few categories have limited images.
Can be unresponsive at times.
Price: Most of the features that you will find in this wallpaper app are free. Highly sophisticated features such as the Explorer can involve payments.
Atlas Wallpaper is a rather unique take on wallpaper apps since it makes use of the Maps and Earth to offer wallpapers to users. The premise or the way of using this app is simple, however. Users must simply type any location on the search bar and look around. You can then capture that scene as a photo and set it as your iPhone wallpaper. Moreover, you also get color palettes to get a little creative.
Pros:
Unique concept.
Really fun to use.
Free to use.
Cons:
Can add more features.
No automatic process.
The app's effectiveness relies on the user.
Price: The wallpaper app is free to use though it still contains in-app purchases and ads. The in-app purchases and their cost depend upon the feature included.
This app does offer a lot of high-resolution images for you to try out. Moreover, you can also organize your images in this app by adding them to your favorites list. You can also share those images with your friends directly from the app itself. Also, the app shows fresh new wallpapers daily, giving the user plenty of options to choose from.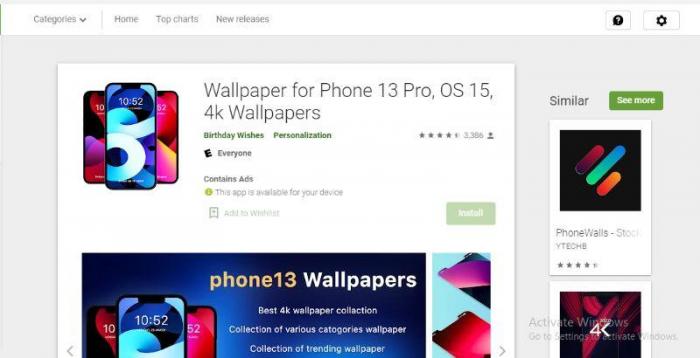 Pros:
Offers many wallpapers.
It is easy to use.
Offers 4k wallpapers.
Cons:
Too many ads.
Can be buggy sometimes.
The UI can be improved.
Price: While you can use this wallpaper app for free, it will be with limitations. The app offers various in-app purchases that also include the premium version at a cost of $5.99.
Designed for the iPhone and the iPad, this intuitive app can get you a bunch of high-resolution wallpapers in a matter of seconds. Not to mention that there are many wallpapers in this app that are contributed by other artists. The artists can potentially earn money if others download their wallpapers. Alternatively, this also means that you can contribute art yourself. Another added benefit of this is that users can have a chance to get exclusive wallpapers not found in other apps.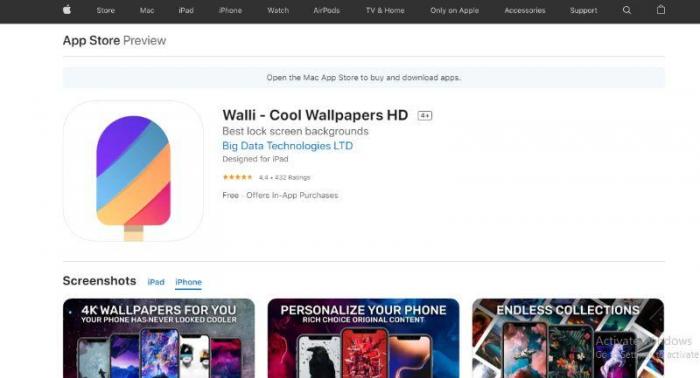 Pros:
Artists can contribute.
Many offbeat, creative wallpapers.
Offers 4k wallpapers.
Cons:
Too many ads.
The in-app purchases can get expensive.
Can be buggy sometimes.
Make the Selected Wallpaper Better——VanceAI Image Enhancer?
If the selected wallpaper still does not meet your expectations in terms of clarity or texture, VanceAI Image Enhancer can consider using vanceai to improve the aesthetics of your wallpaper. The following is how to use VanceAI to achieve it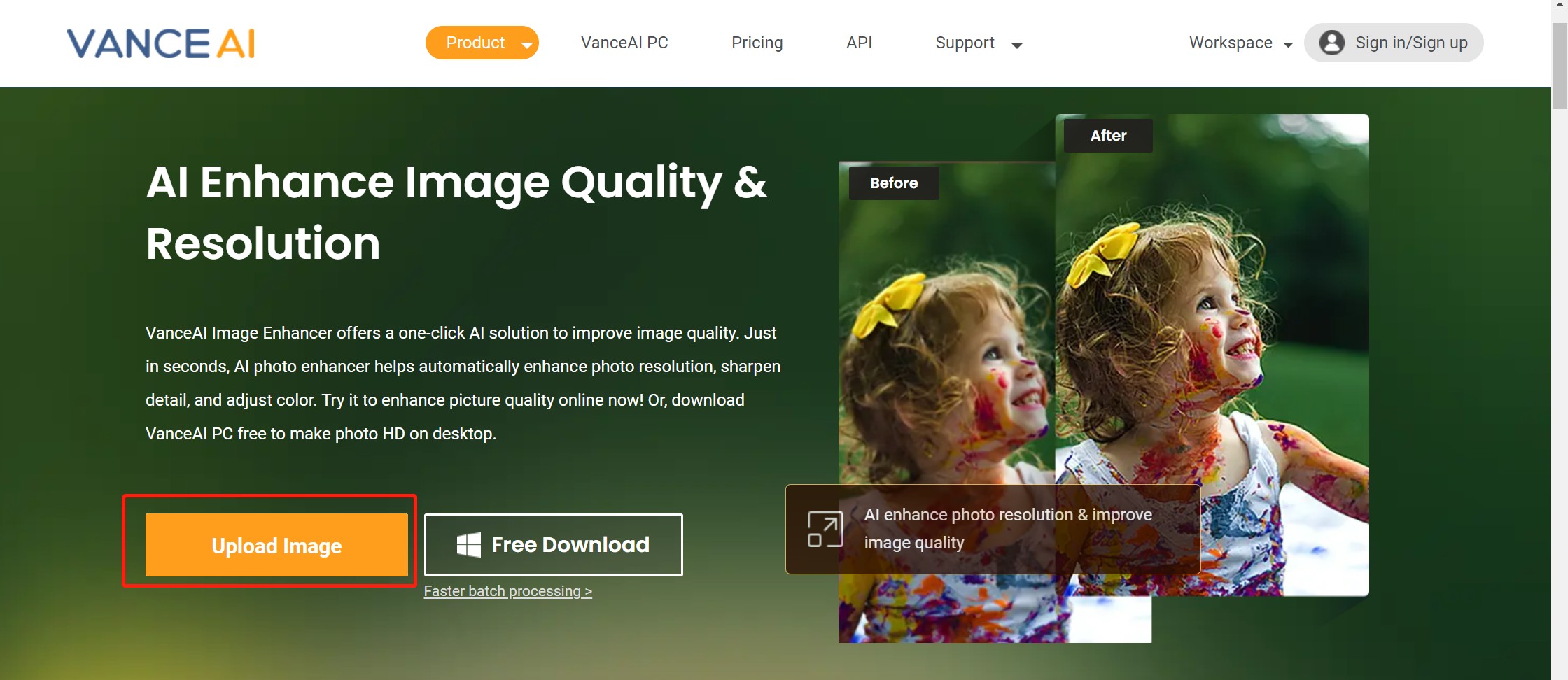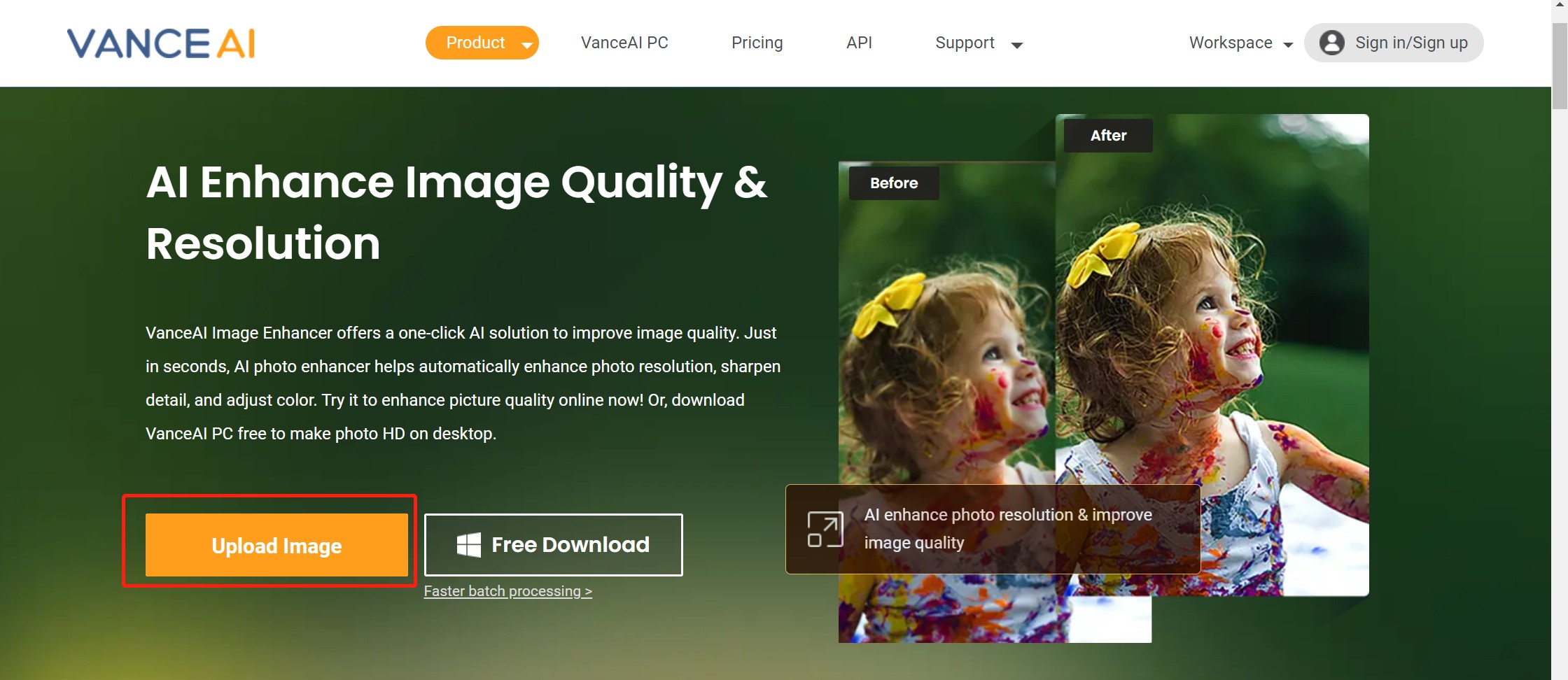 Step1: Go to the homepage of VanceAI to upload images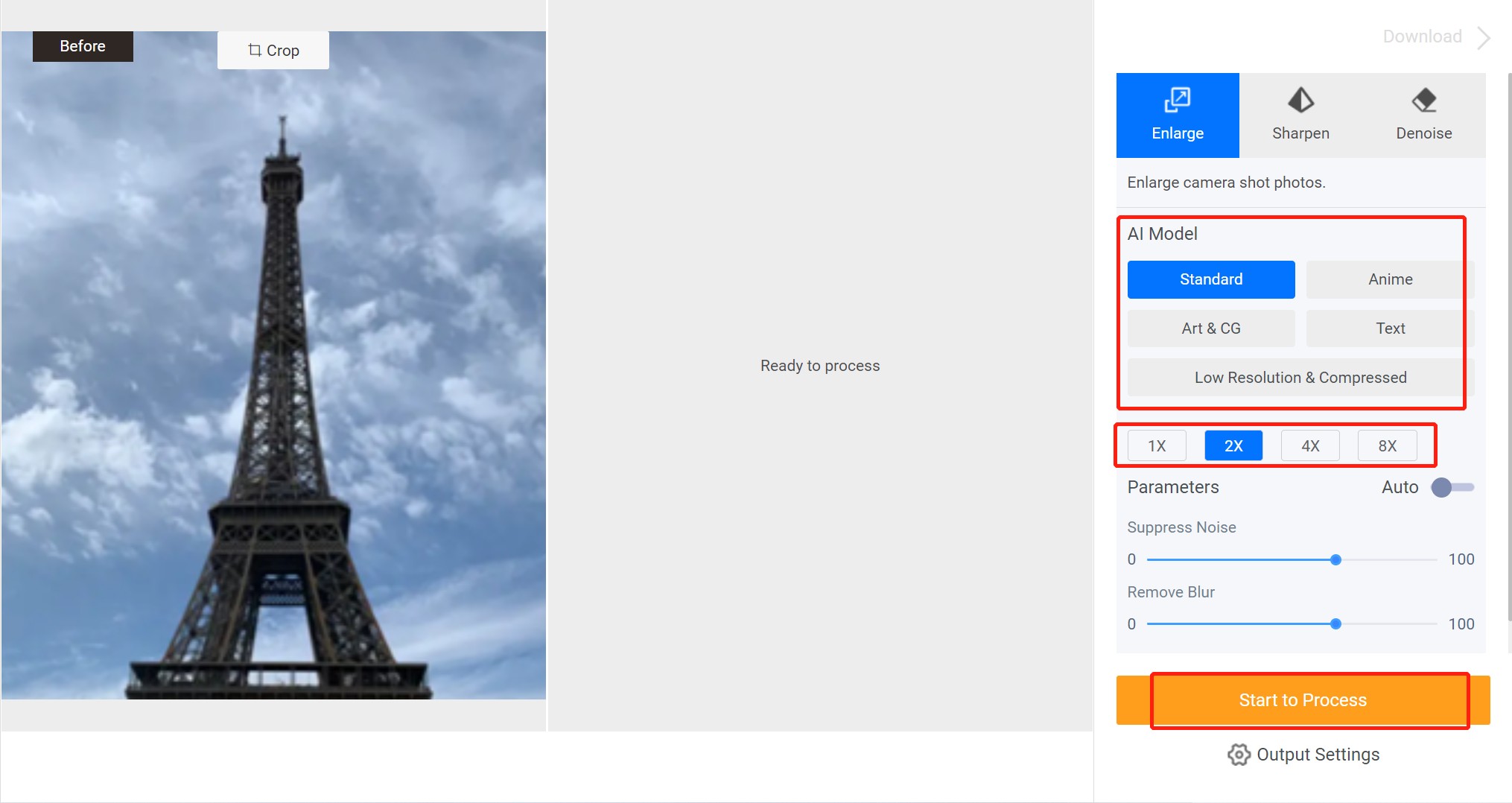 step2: Select the mode you want to adjust and start to process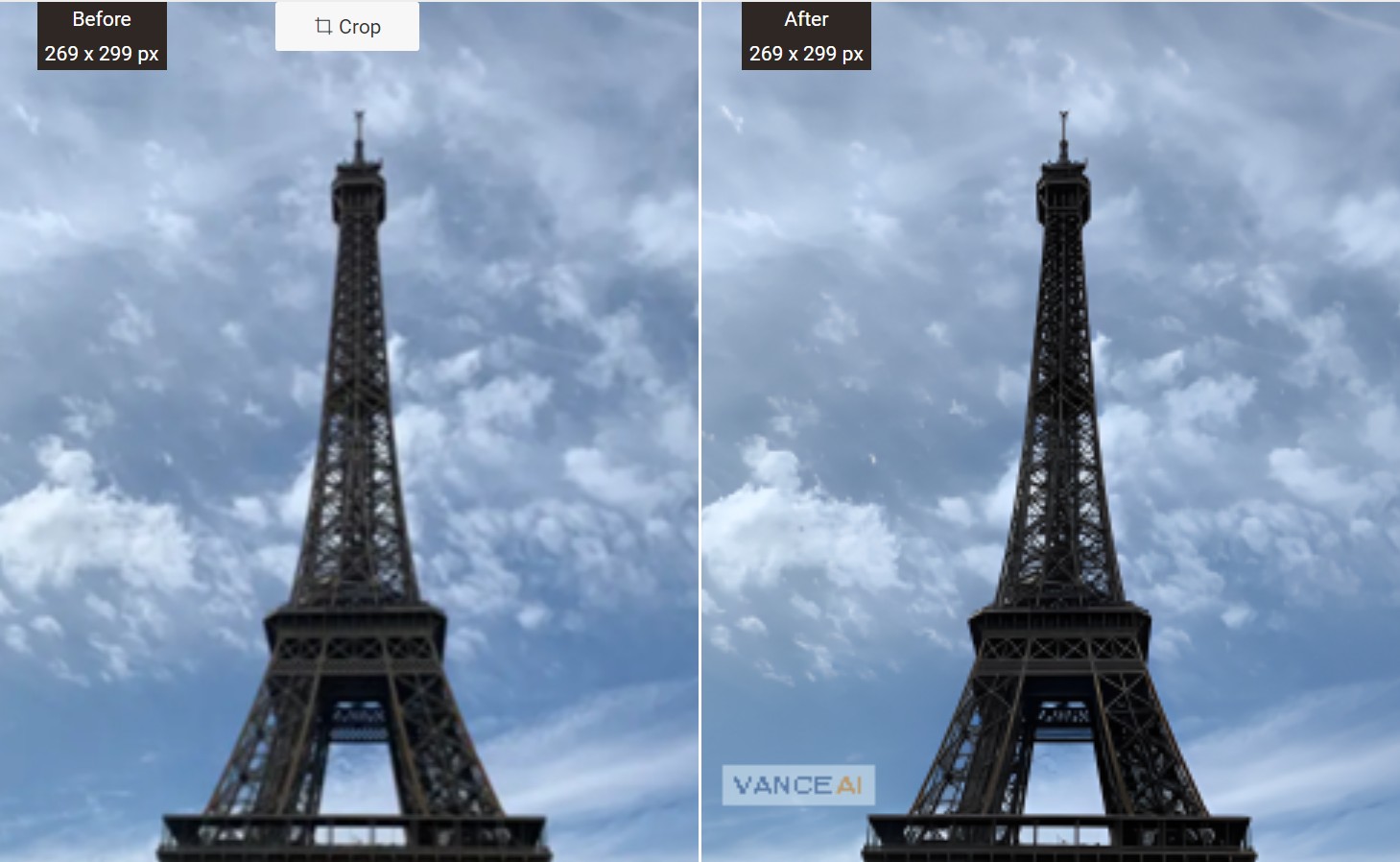 step3: preview and download.
Conclusion
Finding the ideal wallpaper app is both fun and taxing since each wallpaper app offers a ton of visuals by default. However, modern users are always looking for something more, be it a feature or a smoother user experience. The list contains intuitive and creative apps that differ from the mainstream and offer new ways of setting wallpapers. Also, there are apps that offer wallpaper app features in a better way as well. However, if you feel your wallpaper is always less or more than what you expected, you can fully trust VanceAI. It includes as many as 22 products related to efficiency, creativity, and editing functions. I hope you can explore more fun and make your own perfect wallpaper.
FAQs
1. How to make high-resolution wallpaper on iPhone?
You can easily make high-resolution wallpaper on backgrounds for iPhone by using the standard tools given. You can take an image and check the details first to see the resolution and size. If you want to edit it, you can change its ratio to focus on specific parts of the image.
2. How to make wallpaper high resolution?
By making use of AI-based image enhancement tools, you can make your wallpaper high-resolution in a matter of seconds. For example, you can go to the VanceAI app online, upload an image, and have it enhanced automatically. VanceAI also has other tools for different kinds of enhancements or edits, such as photo colorizer, photo to sketch or anime converter, and more.
Do you find this post helpful?
Yes
No