Part 1: What is MyHeritage Photo Enhancer
MyHeritage Photo enhancer is an automated tool based on AI technology. Offered by Myheritage.com, this old photo enhancer can assist you on a journey of self-knowledge and you can get a clear idea of ​​what your ancestors looked like.
Enhance old photos in a matter of seconds
Use one of the world`s best deep learning technology
Detect faces and bring them into focus
Also read: Top 5 Nostalgia Apps Review
How to Enhance an Old Photo with MyHeritage Photo Enhancer?
This site offers a multitude of options, but now we will discuss how to use MyHeritage photo enhancer tool. If you have old photos that are blurred, grainy, or very small, this tool can restore them. You can enhance family photos in an automatic way, following some simple steps.
Step 1. To begin, follow this link, MyHeritage Photo Enhancer.

Step 2. If you are new to this, in order to enhance an old photo with this online software, you need to create an account. The good news is that it is free for up to 10 photos.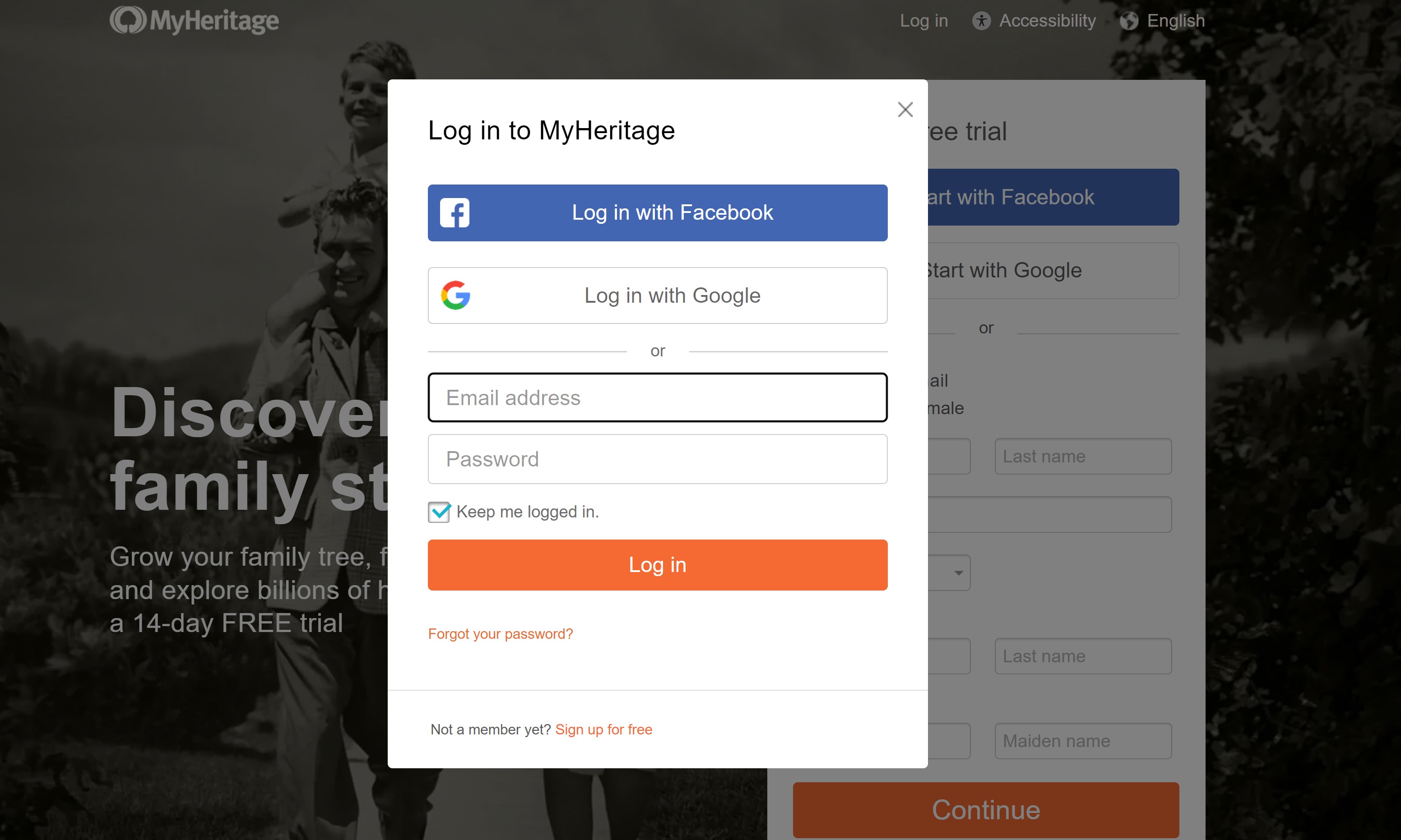 Step 3. Now that everything is set, just click the " upload photo" button, to choose a file from your PC. The uploading process will take a few seconds, depending on the size and the number of faces in it.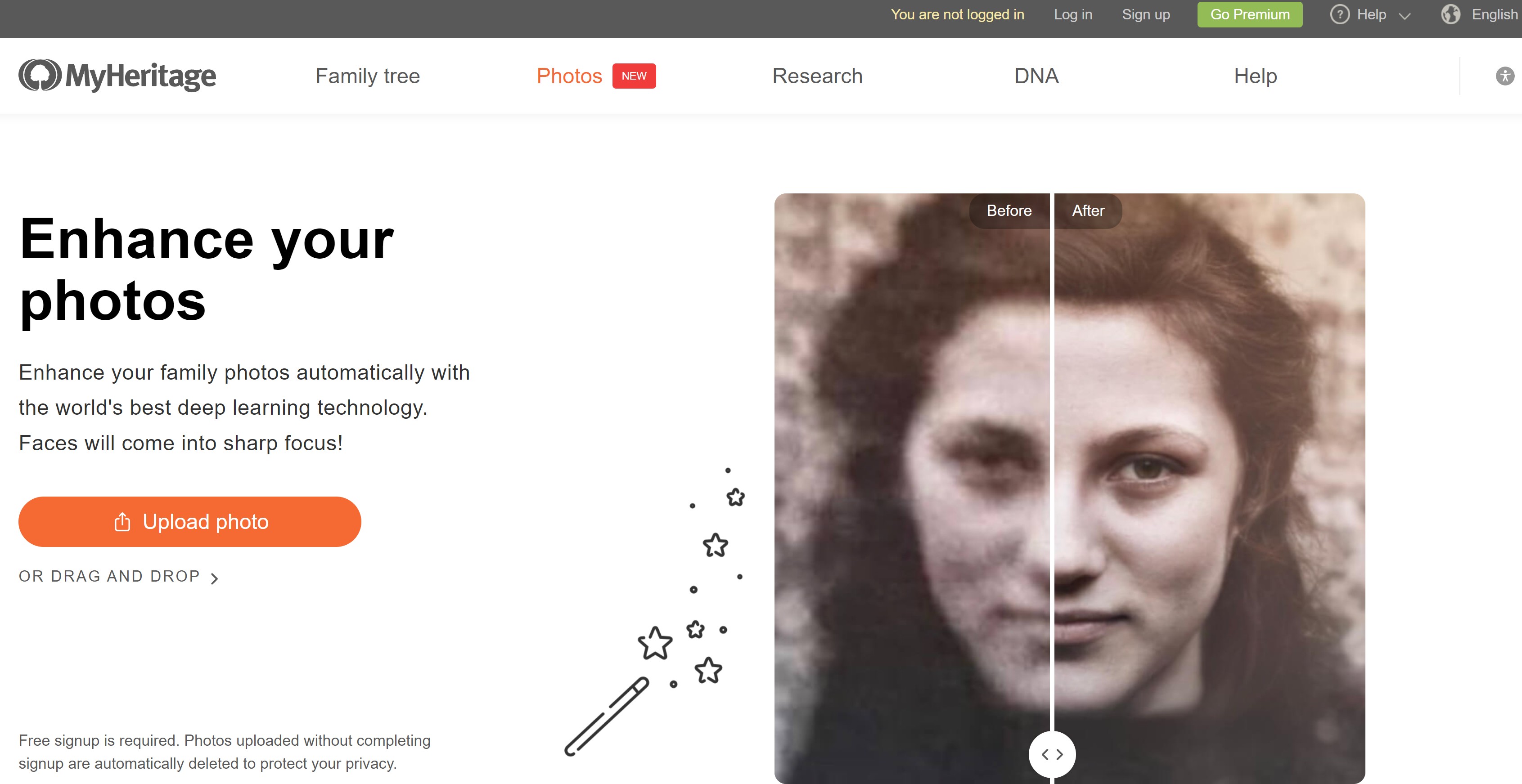 Step 4. At this point, once enhancement is complete, you can analyze the initial photo and the enhanced photo. You have an option called "before and after" and you can drag the slider across the picture to see the differences.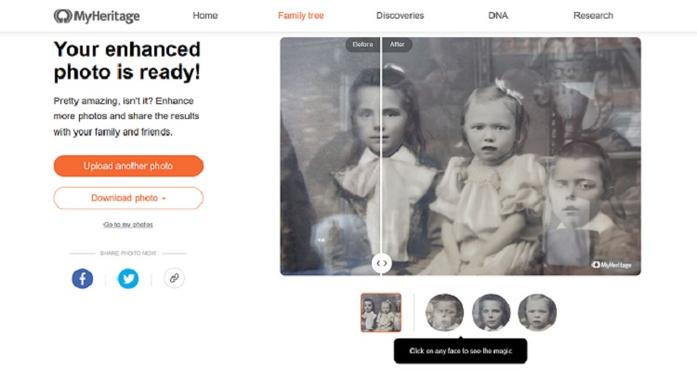 The result is exceptional. The subjects are very sharp as you can see for yourself. Also, you can opt to see the individual faces detected in the enhanced photo. Click any of the faces if it is your case also, in order to see how this enhancer tool worked. This option can be found under the photo, as you can see below: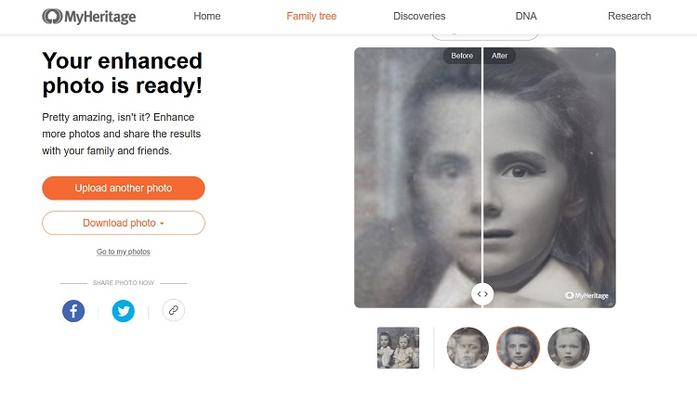 The face enhancement is really outstanding. So, if you are satisfied with Myheritage Photo Enhancer, you can download your photo. Enhancing old photographs is really easy and the results generated by this online software leaves you speechless. In order to get a better idea of this miraculous tool, I will present you with the original photo, the full-sized enhanced photo, plus the zoomed version of the enhanced one.
The enhanced old photo at the full size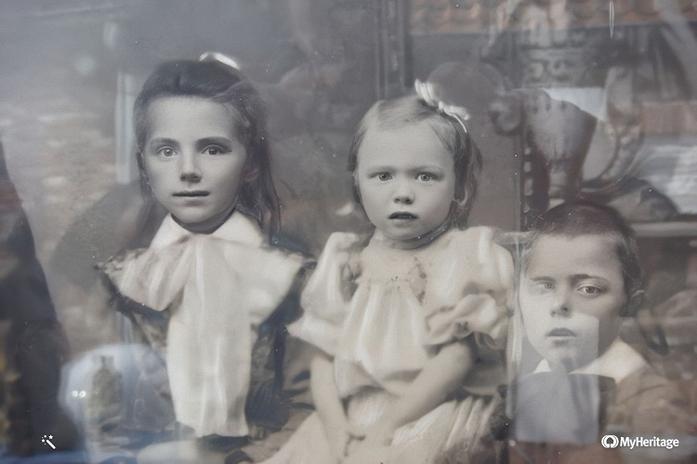 The zoomed version. Here you can view a close-up of an individual face from the uploaded photo to see how accurate is brought into focus: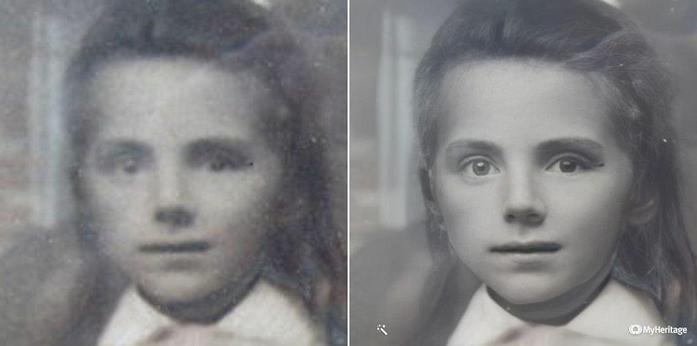 Enhancing old photographs is an easy process for you, even if behind it, there is an extremely complex and advanced AI technology. MyHeritage Photo Enhancer it considerably increases the quality of old photos and all blurred faces become crisp. Even if you are not interested in creating your family tree, you can use this tool to enhance old photos which have nothing to do with the purpose of the site. Note that non-subscribers will download the enhanced pictures with a small watermark in the right corner of the photo. The logo is subtle and doesn't really bother you. Also, you cannot use this tool for an unlimited number of pictures but only 10.
Part 2: Best MyHeritage Alternative: VanceAI Photo Restorer
VanceAI Photo Restorer is truly a one-click solution to both fix scratches and spots on old photos and enhance face and details automatically. So, there would be no need for brushes or manual operations, but hit the "start to process" and everything is done. The detailed steps show as follows as well as the easy-to-follow video.
The video gives you detailed instructions on how to use this tool. VanceAI also offers a digital photo repair guide for you. This page makes a fair comparison between VanceAI Photo Restorer and other tools, and shows a complete guide at the same time.
How to enhance old photos with VanceAI Photo Restorer?
The table gives you a direct comparison among the three products, which will help you to choose one you want. Then you can follow the steps below to enhance old photos step by step
Product
Pricing
Powered by AI
"Edit" function
No watermark
Excellent UI
Speed
MyHeritage Photo Enhancer
Premium $7.42
per month
(billed annually)
×
×(one-time restoration cannot ensure a 100 percent success rate )
×
√
√
VanceAI Photo Restorer
$3.96(100 credits) and three free credits each month
√
√(Besides AI, manual "Edit" ensure a 100 percent success rate)
√
√(concise)
√
Photorestoration.ai
Free
√
×
√
√
×
Step 1: Come to the official website by entering photo restoration.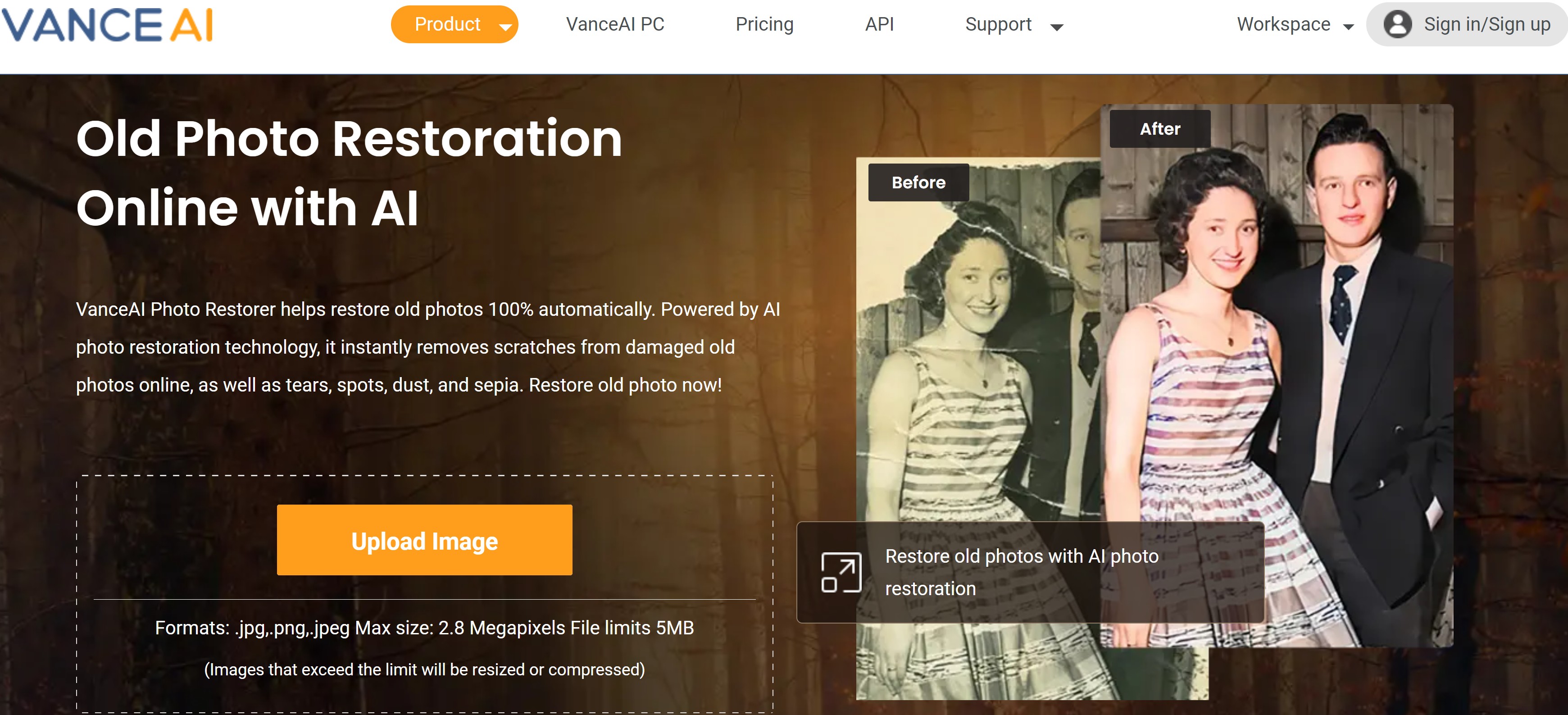 Step 2: Hit the "start to process". Simply use the link above and click "Upload an Image" to select an old photo from local or directly click on VanceAI Restorer Workspace to start.
Step 3: Preview and download the result.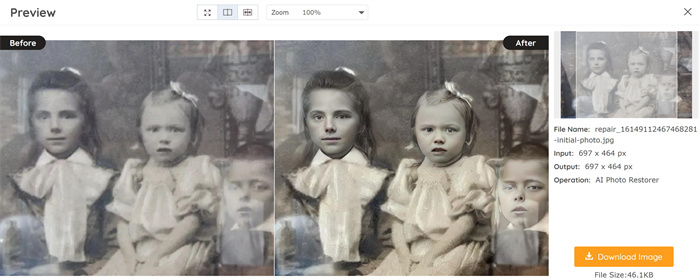 Part 3: Myheritage Photo Enhancer VS VanceAI Photo Restorer
Both Myheritage Photo Enhancer and VanceAI Photo Restorer perform well when it comes to enhancing old photos. It is obvious that the VanceAI Photo Restorer would further sharpen the face to make it clearer, which is .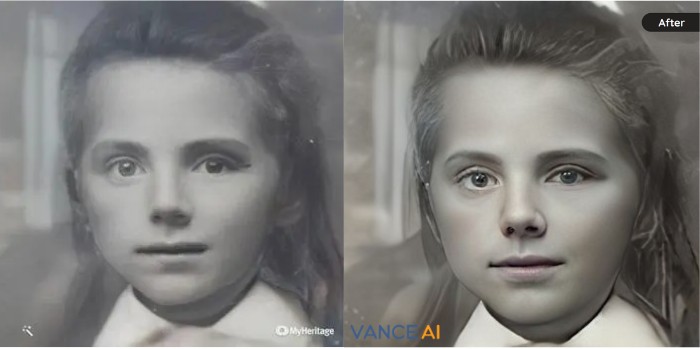 What's more with this AI photo restorer is that it is quite useful for you to restore old photos by fixing photos with heavy damage, such as scratches while enhancing them. For example, as show below, the original picture is full of scratches that have been mostly fixed in the After image. Also, the baby's face has been incredibly enhanced with natural and vivid details.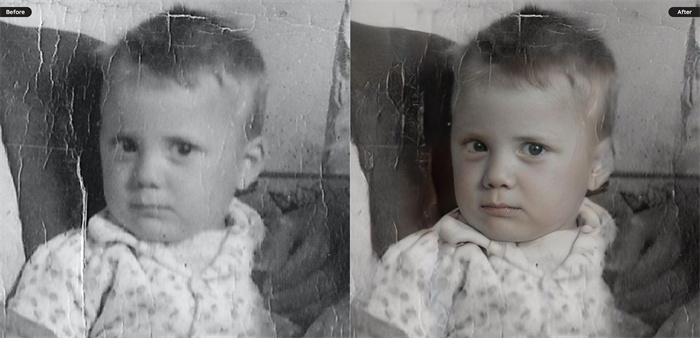 Part 4: Best Free Alternative: Photorestoration.ai
Photorestoration.ai is a newly-released web-based online tool for old photo restoration. The best part of photorestoration.ai is that it is totally free to use and can generate the same result as MyHeritage by using AI technology. Check the old photo enhanced by this free online AI photo restoration tool. Let's have a closer look at how to use it to enhance or restore photos.
Step 1: Go to Photorestoration.ai

Step 2: Start to process and wait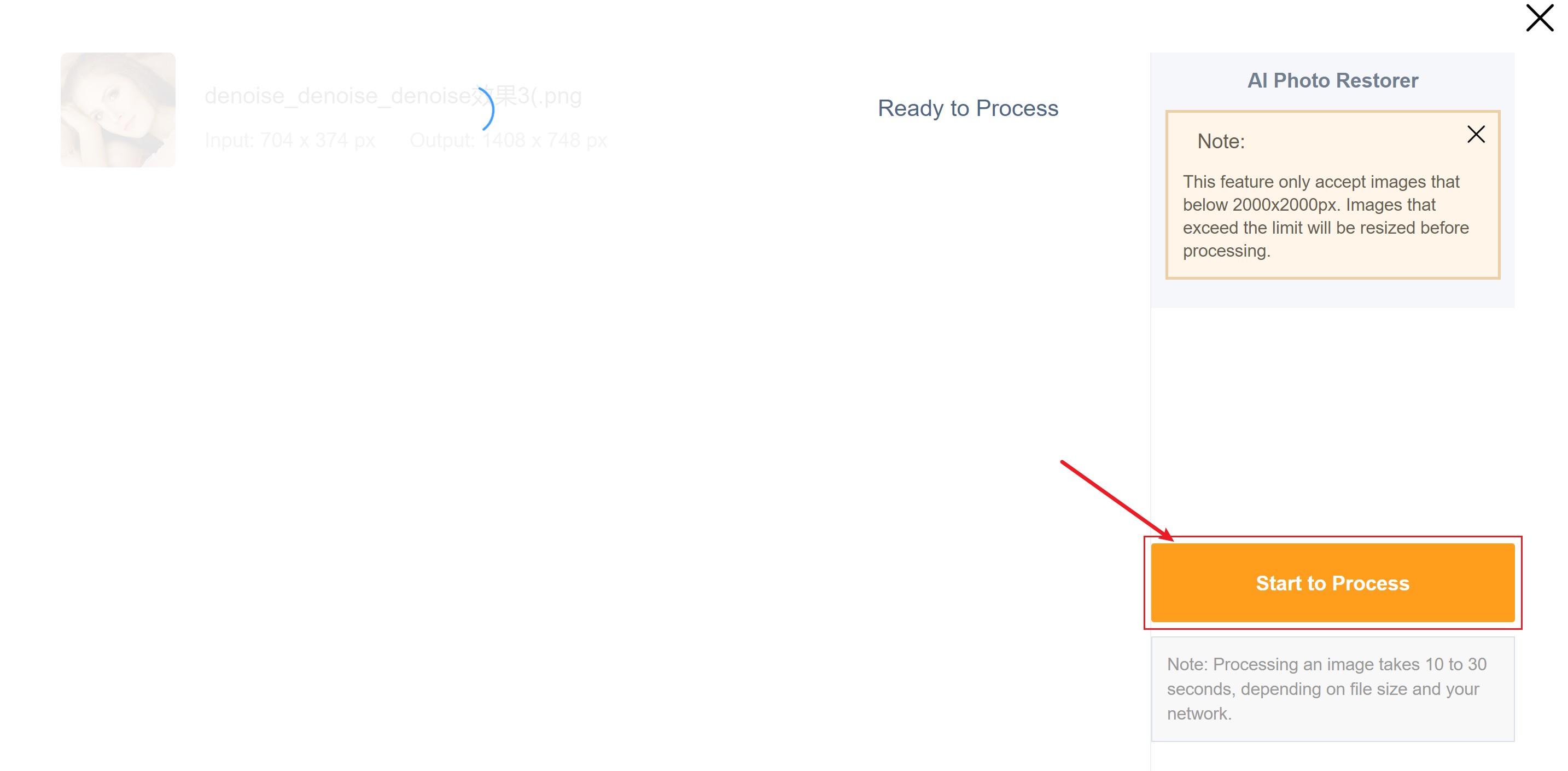 Step 3: Preview your restored photo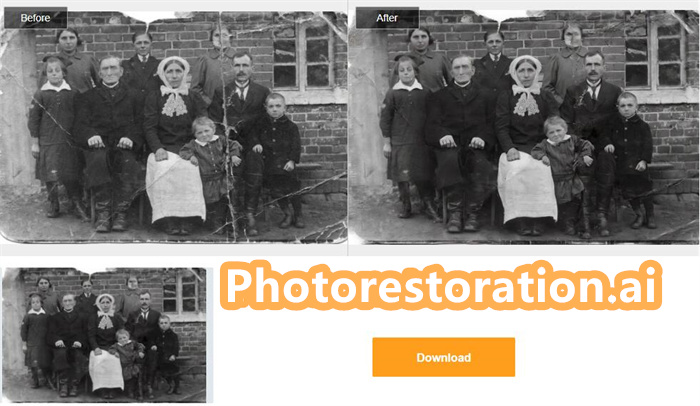 Conclusion
Myheritage.com has a noble goal: to recover a memory. What could be more beautiful than giving someone a beautiful memory? It may sound a little precious, but that's exactly what it means to recondition old photos: saved memories. Myheritage Photo Enhancer is an amazing tool that can help you to bring to life old family photos with blurred faces or low quality photos. If your photos are damaged or scratched, you may try VanceAI Photo Restorer. It is one of the best AI Picture Restorer which is based on the deep learning technology and bring your old photos to life in seconds.
Also read: 11 Best Alternatives to Photoshop Powered by AI 2022.
Do you find this post helpful?
Yes
No