How do you get a sketch of yourself? If you're good at drawing sketches, then it's perfect and you can do it yourself. If you're not, you may ask a painter roadside to sketch you and pay for that. Well, the two ways cost you either much money or a lot of time. Now with our new product VansPortrait, you don't need to spend much money or time. Just with simple clicks, you can get one line drawing and get a perfect result. Let's move on and see how to turn a photo into a line drawing step by step. More interestingly, there are also some popular Vtuber Maker which use similar technology. Try it if you like.
VanceAI's Vanspotrait is an online tool that uses AI technology to convert your digital photos into realistic pencil sketches or drawings. It provides users with an easy and quick way to turn their favorite pictures into beautiful pieces of art that resemble traditional hand-drawn sketches.
With Vanspotrait, you can upload any photo of your choice, whether it's a portrait, landscape, or any other image, and the AI algorithm will convert it into a sketch. The tool offers various sketching styles and customization options to choose from, allowing you to adjust the brightness, contrast, and other parameters to achieve the desired result.
The output images produced by Vanspotrait are high-quality and can be used for various purposes, such as creating personalized gifts, artistic designs, or simply enhancing the aesthetics of your photos. Overall, Vanspotrait is an excellent tool for anyone looking to transform their digital photos into beautiful sketches without any artistic skills or experience. Apart from that, there comes some fancy AI Portrait Generator, making fancy selfies at a fast speed. Get to know more about it.
How to do line drawing face with VansPortrait
After being trained with millions of sample sketches, AI Sketch Converter is able to generate line face drawing automatically and deliver a result just like from a real artist. Use AI Sketch Converter get line face drawing online with only 3 steps. Fast speed is provided so that you can get a sketch photo within 5 seconds.
Step1: open the webpage and upload a photo.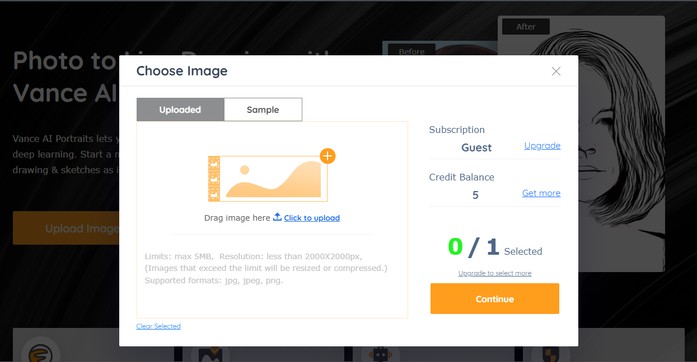 Step2: select and start to process and turn photo into line drawing.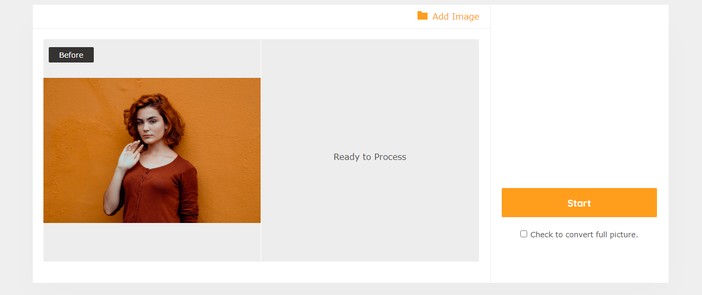 Step3: download the finished line face drawing photo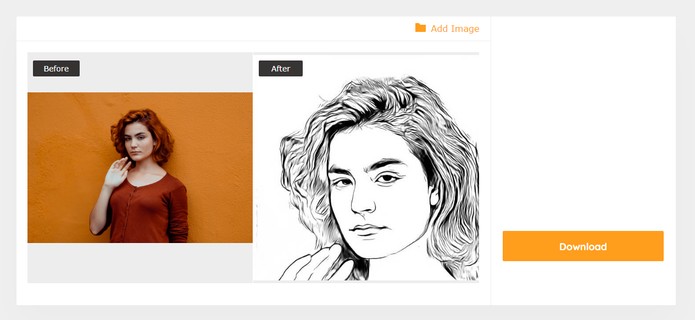 Why choose VanceAI
VanceAI strives to provide the simplest interface and the most stunning result. Besides that, there also provide an AI cartoon generator making cartoonish become an easy thing. It also considers data protection a priority. You don't need to worry that uploading a selfie will expose your data and damage your property because of the wide use of face recognition. Your uploaded photo will be permanently deleted from our server after 24 hours and no one has access to it except you when you convert photo to line drawing online. Besides that, more people also seem to be interested in AI Face Generator. You can know more from the link.
VanceAI also has a desktop counterpart - VanceAI PC. VanceAI PC is full-featured desktop software developed by VanceAI that lets you instantly process local photos in bulk with more customization options, which will significantly simplify your workflow and boost your productivity. Download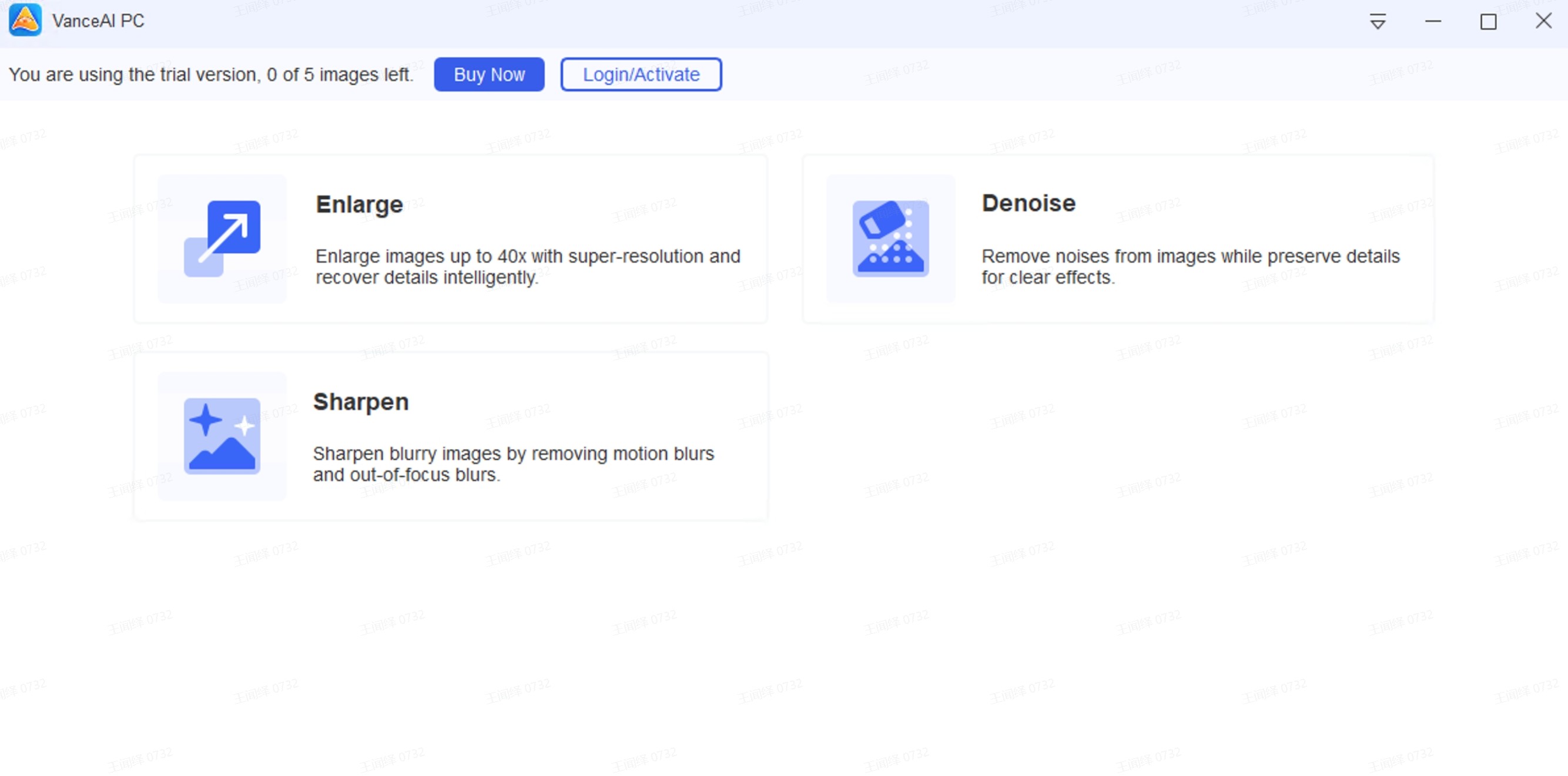 Conclusion
Applied GAN, a method of deep learning, VansPortrait is smart enough to identify the lines, the shadow, and the color in photos and combine them to turn picture into line drawing and produce a stunning sketch result. If you're a cartoon lover, then you may be show interest in converting your selfie to a cartoon. And that's where our Toonineer Cartoonizer plays its role. 
Do you find this post helpful?