Use Vance AI Toongineer Cartoonizer and AI Sketch Converter
One of the best and simplest ways to know how to draw yourself as a cartoon is to make use of these two awesome tools provided by Vance AI. Toongineer Cartoonizer is a tool that is more directed towards converting your photos into the cartoon version of them. You can think of popular cartoons or anime when using this tool. They give complete makeovers of your images, leaving you stress-free.
With Vance AI Sketch Converter, you can upload the same portrait draw yourself, but you will get a sketch version instead. You can get pencil drawing images out of this application.
How to Draw Yourself as a Cartoon with Toongineer Cartoonizer
Let's take a look at how you can draw yourself as a cartoon character through this tool with easy steps.
1. Draw yourself with Toongineer Cartoonizer by using the link attached and clicking on the Upload Image button in yellow. This is the homepage of the tool.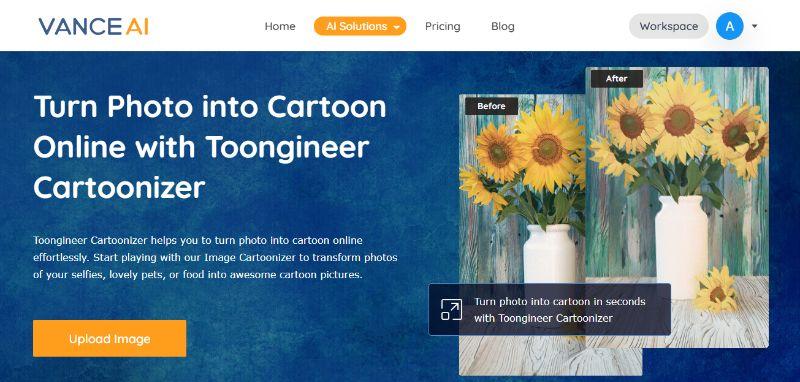 2. You should see a window open up on the screen. This is where you upload images and send them ahead. Use the plus sign to upload images and hit Continue.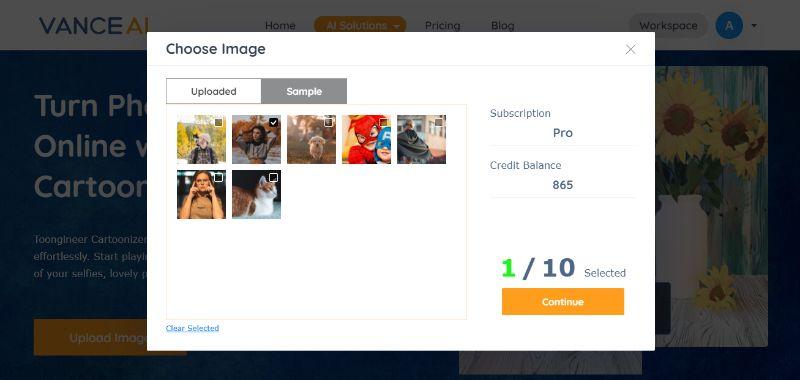 3. Click on Start to Process. Now, wait while the tool processes the image and displays the output. Click on Download Image to save the image.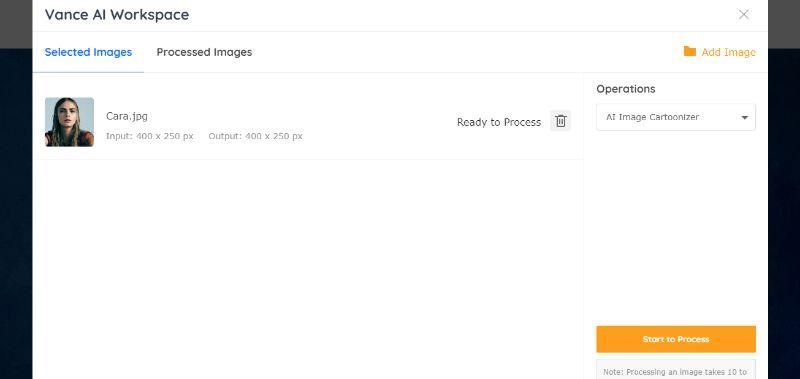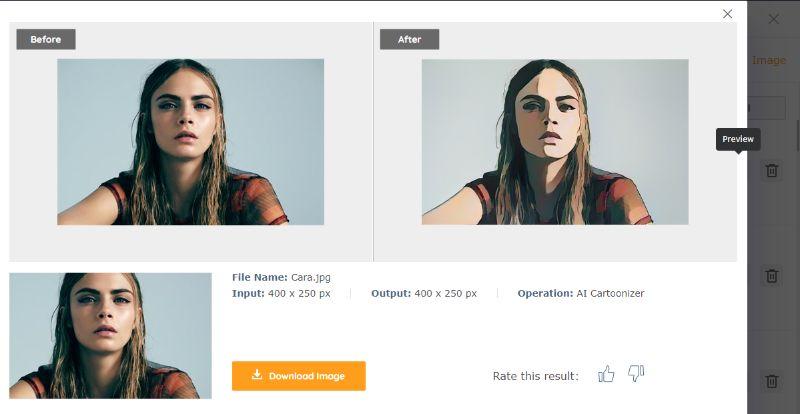 How to Draw Yourself as a Cartoon with Vance AI Sketch Converter
Now let's see the steps to draw yourself with Vance AI Sketch Converter.
1. Similar to the previous one, access the homepage of Vance AI Sketch Converter through the given link and select the Upload Image button on the page.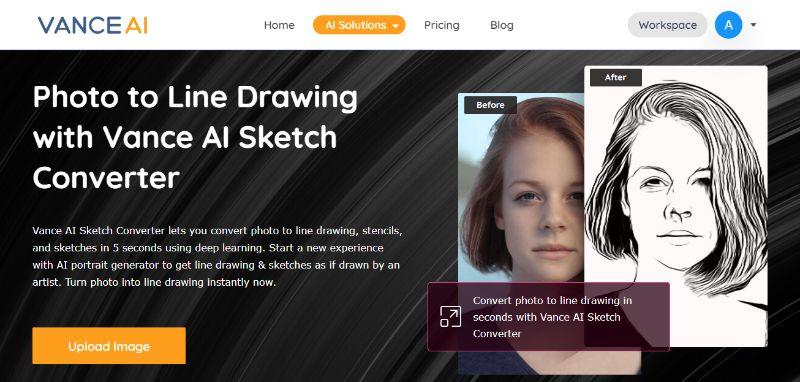 2. Once you see the upload box pop up, use the plus sign to select an image and upload. You can also view your current subscription details on the box. Click on Continue to proceed.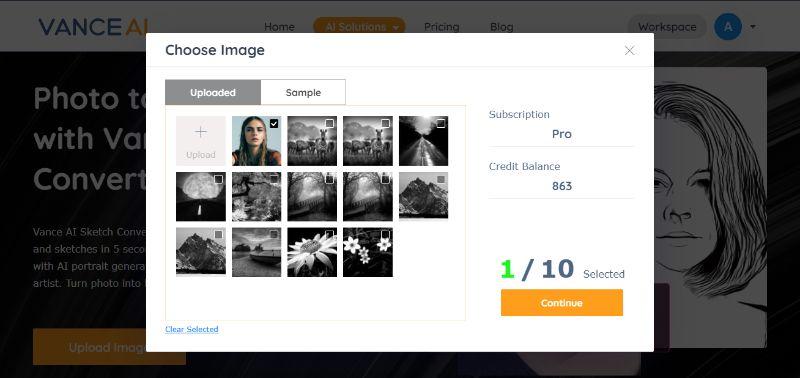 3. Use Start to Process to get the tool to process the image. The tool will draw yourself automatically and show the output as comparison images. Use the Download option below to save the image.
Related article: How to Make Black and White Sketches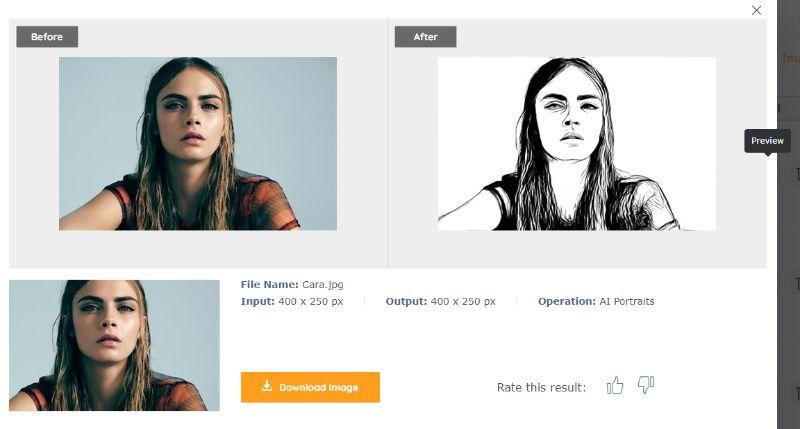 How to Draw Yourself Online
Pixilart is an amazing online platform for all kinds of artists, where you can not only create wonderful art but also share it, thanks to its buzzing community. The fun doesn't end there, for you can also participate in contests that can also have prizes involved. The editor for creating art itself is really detailed and you can spend a lot of time just having fun. You don't even need an account for drawing something but if you do choose to draw yourself with an account, it is fully free of cost. When it comes to a 'draw yourself as a cartoon' app, this application is a good deal.
1. Click Pixilart to get to the official website.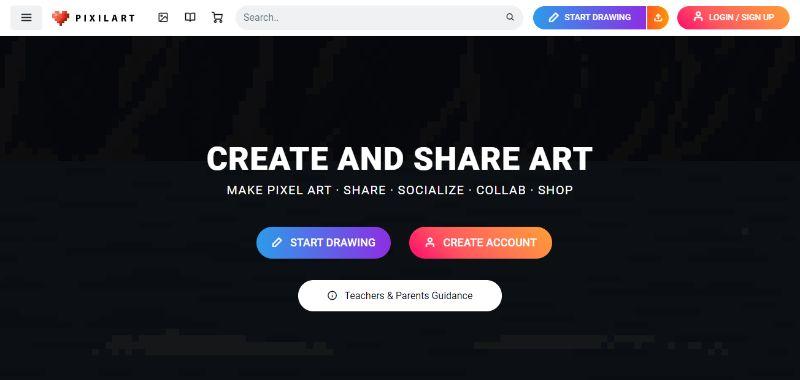 2. Click on Start Drawing and access the editor page where you can draw everything.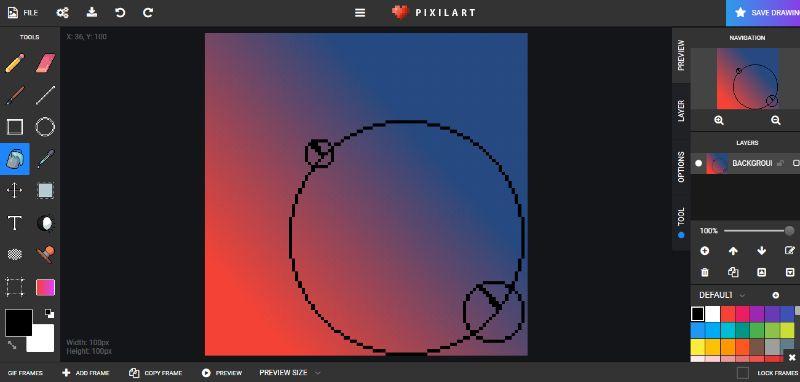 3. Use the Save Drawing on the top right to download the art.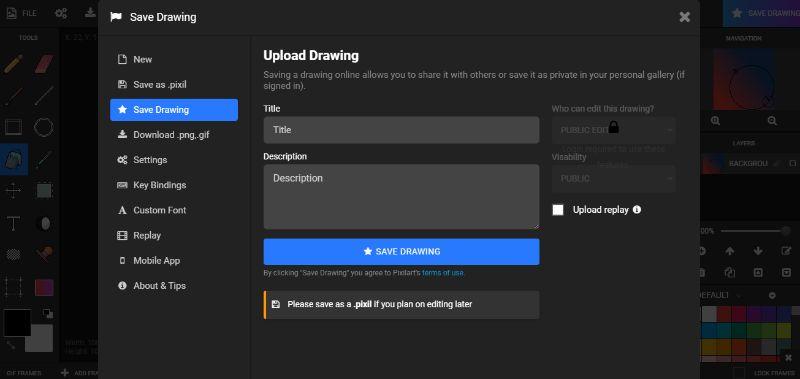 Conclusion
As you can see, art has a lot of variety and so are the ways you can create a drawing of yourself. For example, you can turn photo into line drawing using AI. It is all about your preferences and the kind of style that you want. Vance AI offers multiple ways of getting a drawing effortlessly whereas Pixilart is more about drawing the art by yourself along with a vibrant community. Related article: How to Make a Caricature for Fun With AI.