While sepia color can be a highly artistic choice as a filter or a makeover for an image, especially an old vintage image, it can also be overdone on images. And in some cases, sepia photos will appear lifeless, and our photos will also lifeless, which loses our original intention of taking pictures.
Therefore, in this guide, we will see what sepia color is and how you can easily get rid of it through VanceAI Photo Restorer and AI Photo Colorizer. An easy-to-follow Photoshop guide follows soon after. With these tools and this guide, you can then know more about the sepia color and how to work with it. You can make use of images and visuals that you otherwise wouldn't.
What is the sepia color in your photo?
The sepia color is not necessarily a pointless effect or technique in photography. The sepia tone color has actually been used for decades to cover up black and white pictures from earlier times. Similar to black and white images, the sepia color is monochrome as well, except that the sepia color is much brown.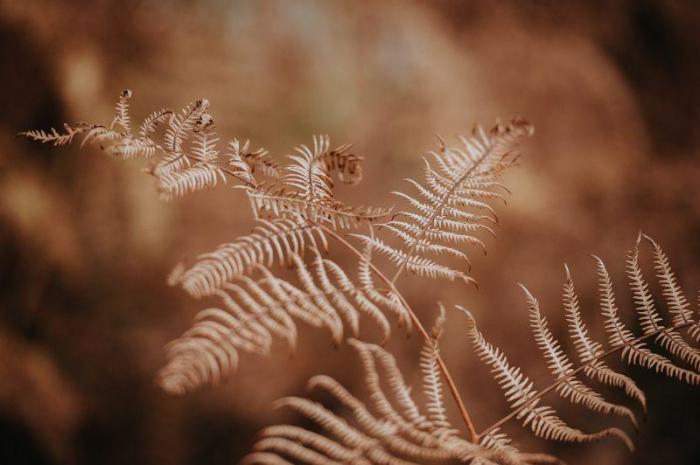 While sepia photos can symbolize nostalgia and memories, over time, sepia photos also leave deep marks on them. In this case, we don't have to worry about the damage and creases on the photos. All you need is a tool that can restore old photos or a tool for coloring photos. This is what VanceAI Photo Restorer and VanceAI Photo Colorizer exist for.
How to fix sepia color on your photo without Photoshop?
Sepia color has its own uses though it is not effective for all kinds of images. Moreover, with modern AI based image processing technologies, you can realistically color almost all old images, which comes across as a better alternative than other enhancement techniques. We will now take a closer look at the photo restoration tool and the photo colorization tool, both of which are developed by VanceAI.
1. VanceAI Photo Restorer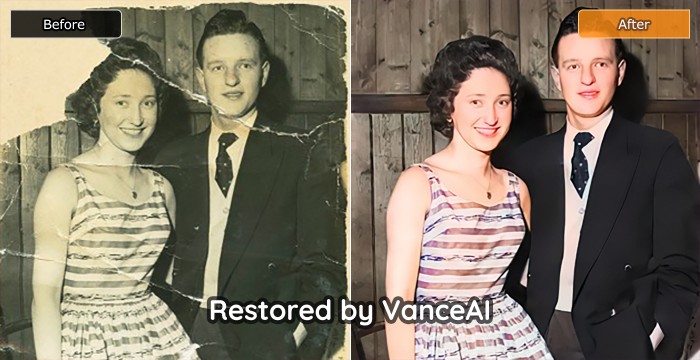 VanceAI provides old photo restoration service primarily to fix issues that often occur with old images. These issues can include scratches, damage spots, fractures, and more. The AI based technology is capable of detecting most issues and repairing them by supplanting the damaged parts with high quality parts and colors. You can repair most images in a matter of seconds with this tool.
How to restore old photos:
1. You can first use the link AI Photo restorer to access the tool online. From there, you can click on the Upload Image option to proceed. This will open up the VanceAI Workspace.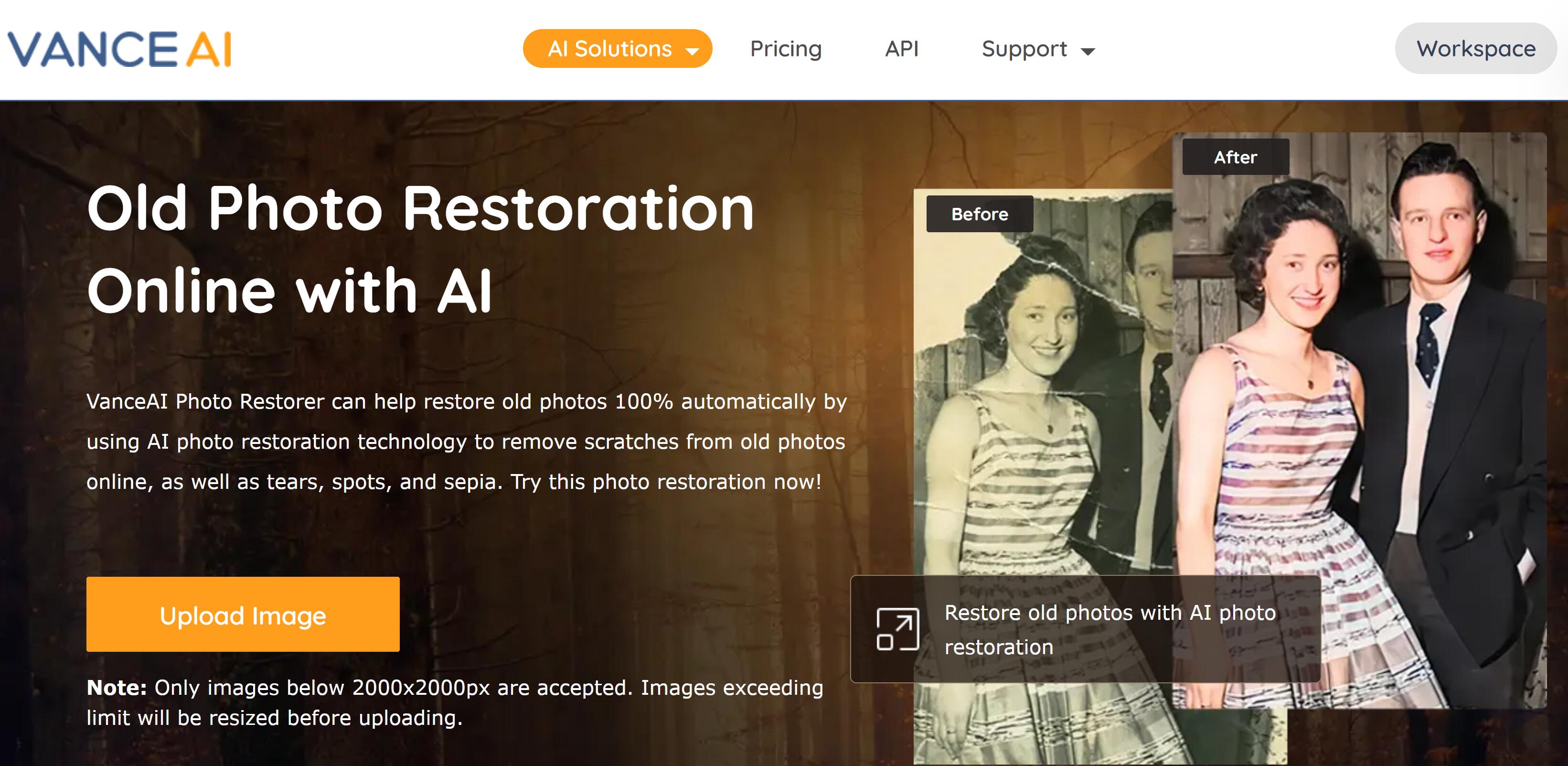 2. Here, you can upload images, check remaining credits, switch between VanceAI tools, and more. Upload an image, adjust settings on the right if needed, and click on Start to Process.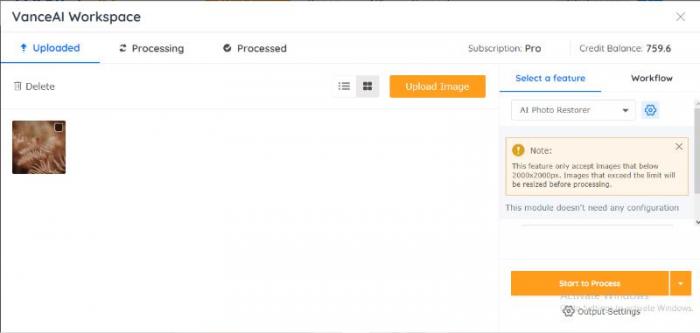 3. Finally, go to the Processed tab, click on Preview, and use the Download Image button to save the image.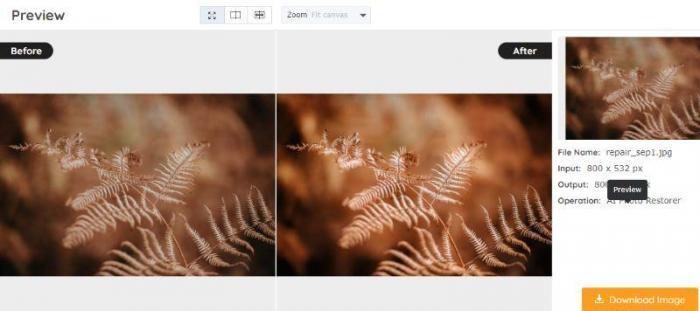 It does look easy, doesn't it? Then try to restore your image in the pop-up window on the right without leaving this article. Of course, you can also choose to download it directly.
Performance of  VanceAI Photo Restorer
Let's take a look at another sepia color image converted by the AI Photo Restorer.
The application perfectly removes the sepia color and tones from the previous image in exchange for a more varied and aesthetic visual.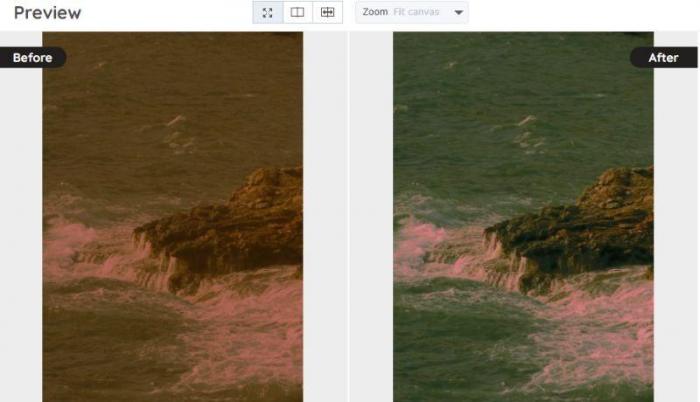 The application perfectly removes the sepia color and tones from the previous image in exchange of a more varied and aesthetic visual.
2. VanceAI Photo Colorizer
VanceAI Photo Colorizer is another highly useful tool for converting black and white and other monochromatic images into dynamically colored visuals. This tool is ideal for making modern or artistic looking images. The tool makes use of AI and Deep Learning to give a complete color change to images within seconds while maintaining accuracy. You can colorize photos online free of cost with the three image credits given by VanceAI.
How to colorize images?
Click on the link above and access the tool. The Upload Image button will take you to VanceAI Workspace. The rest of the page contains further info about the photo colorizer tool.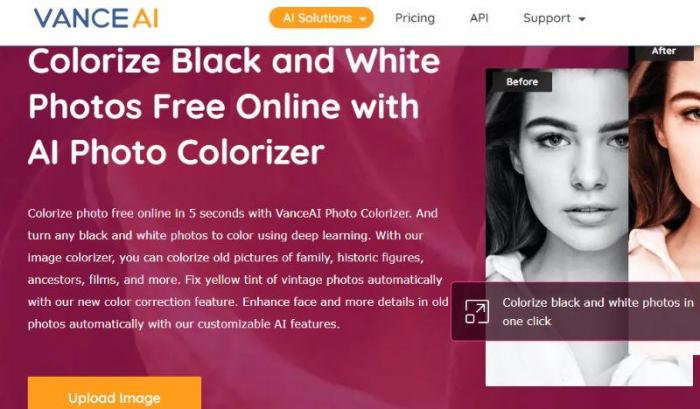 2. From here, use the upload button or drop an image for upload. Use the settings on the right as per your preferences. Click on Start to Process to proceed further.
3. Go to the Processed tab and click on the Preview icon on the right of the image. From there, you can click on the Download Image option to save the image on your device.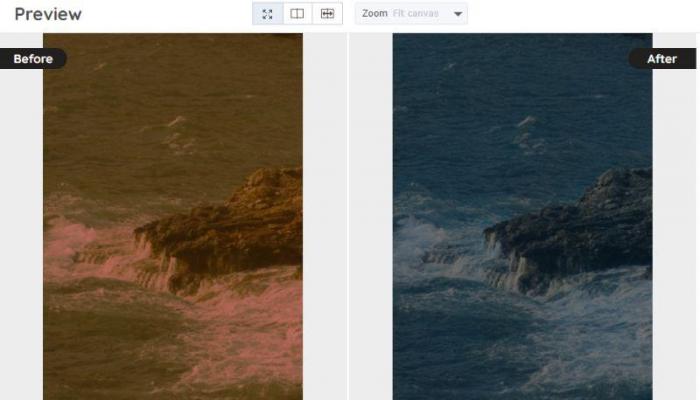 Performance of VanceAI Photo Colorizer
An example image of a sepia color image colorized using the VanceAI Photo Colorizer tool in seconds.
The changes are subtle but completely change the tone and aesthetic of the image. The colored image looks much more realistic and in the moment as compared to before.
About VanceAI
VanceAI is a sophisticated image editing and enhancement suite online and offline. It offers a bunch of different tools that can be used for all kinds of editing purposes. You can enlarge images, colorize monochrome images, repair them, and even convert them into perfect line drawings or anime. The image enhancer service provided by VanceAI helps you to remove disgusting blurry, or noisy parts. Moreover, it also helps you finish the task of image enhancement with one single click even if you have not sophisticated skills. Hence the work of enhancing the image is merely a breeze if you take advantage of the tool.
The online and offline application has two types of packages. The free version offers three image credits per month with almost all of the features. The paid versions start from $9.99 per month with 200 credits and additional features such as batch processing, advanced AI models, and more.
VanceAI now also launches its software version. VanceAI PC is full-featured desktop software developed by VanceAI that lets you instantly process local photos in bulk with more customization options, which will significantly simplify your workflow and boost your productivity. Free Download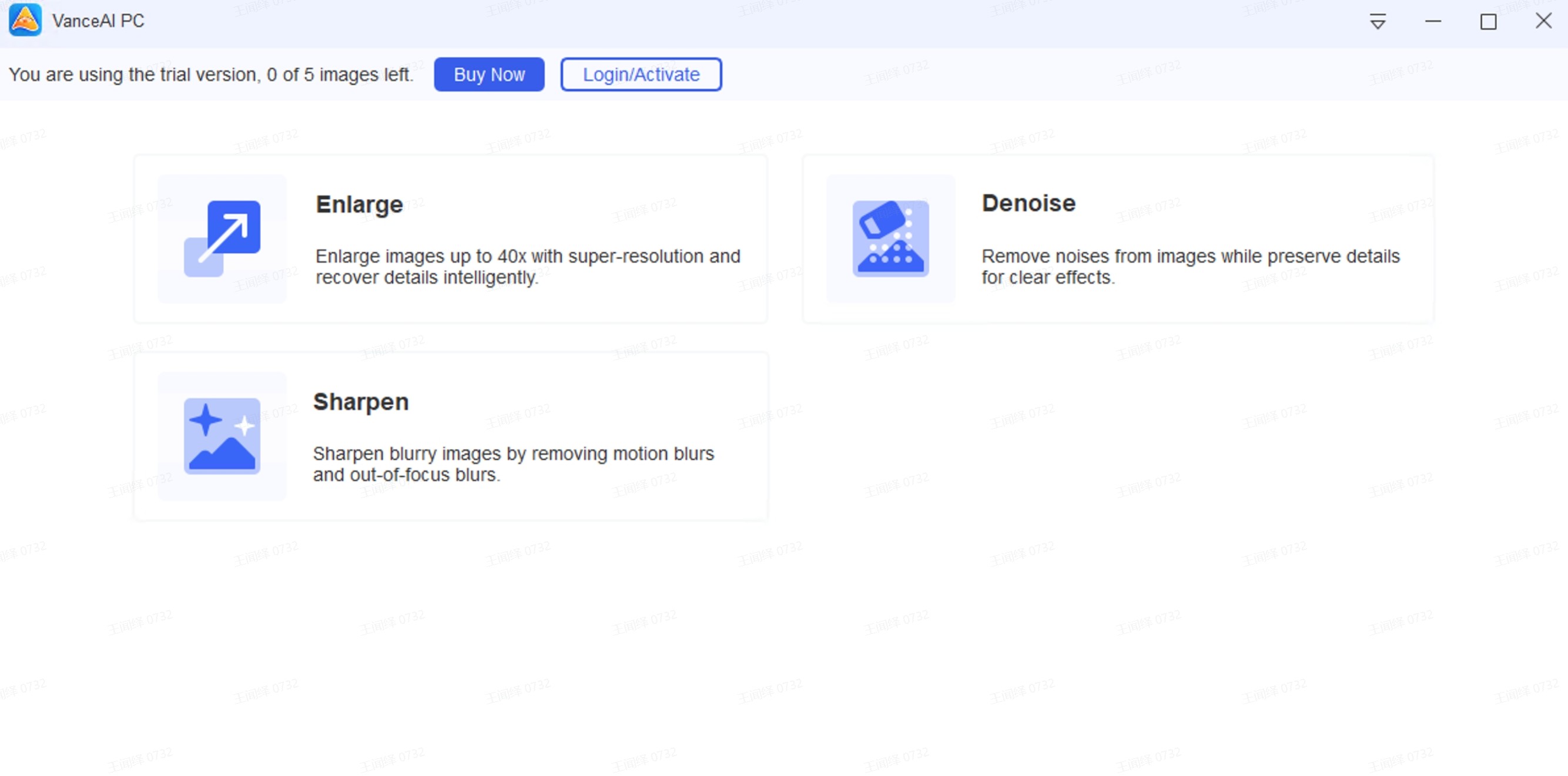 How to fix sepia color on your photo with Photoshop?
It is important to note that the sepia tone color is achieved by adding the red tone more than usual. So, one way to undo the sepia color is to balance out the RGB pattern and color in the image.
Launch Photoshop software and use the File option to open the image in the software. Within a second, you should see your image on the screen.

Now, you need to navigate to the Image tab, which you will likely see on the top features bar. This dropdown menu reveals a lot of extra features within the Image bar. Go to Adjustments and click on the Match Color option.

You will see a dialog box open with a few settings. Simply click on the Neutralize option just below the slide-bars and apply the changes. Go to Export and save your image.
Conclusion
While the sepia color is the perfect choice for many kinds of photographs, the new AI based image processing technologies can offer more solutions. You can get two unique solutions from VanceAI, which are VanceAI Photo Restorer and VanceAI Photo Colorizer. This Online Photo Restorer is great at maintaining the artistic or aesthetic style of the sepia color image while making it look cleaner and sharper. On the other hand, the photo colorizer offers a refreshing and complete change with high quality colors and contrast. With this guide, you can try to restore your images!
 Also read: How to Fix Old Pictures with VanceAI?
Do you find this post helpful?