Making the cover of a music album is a simple yet complicated job. You can choose an easy way, such as downloading from the Internet. Of course, if you want the cover of the album to express your unique style and musical philosophy, making it yourself is a must. There are many ways to achieve different options. The following article will help you create a beautiful album image from many angles.
There are lots of channels for getting Album cover material. A lazy is that you can access professional designs for free by downloading a free image tool from the internet and easily make it to be your album cover poster. This includes a great database of album covers and searching mostly high-resolution images. Furthermore, you can save these to your PC in a dedicated folder. The normal size ranging from 1-5MB ensures a good quality image. The cover images can be saved on the drive; it's quite easy to use an online photo collage maker. What's more, After downloading, if the photo is a bit blurry and cannot meet your expectations, then you can choose some photo upscaling tools such as VanceAI Image Upscaler to enlarge the photo.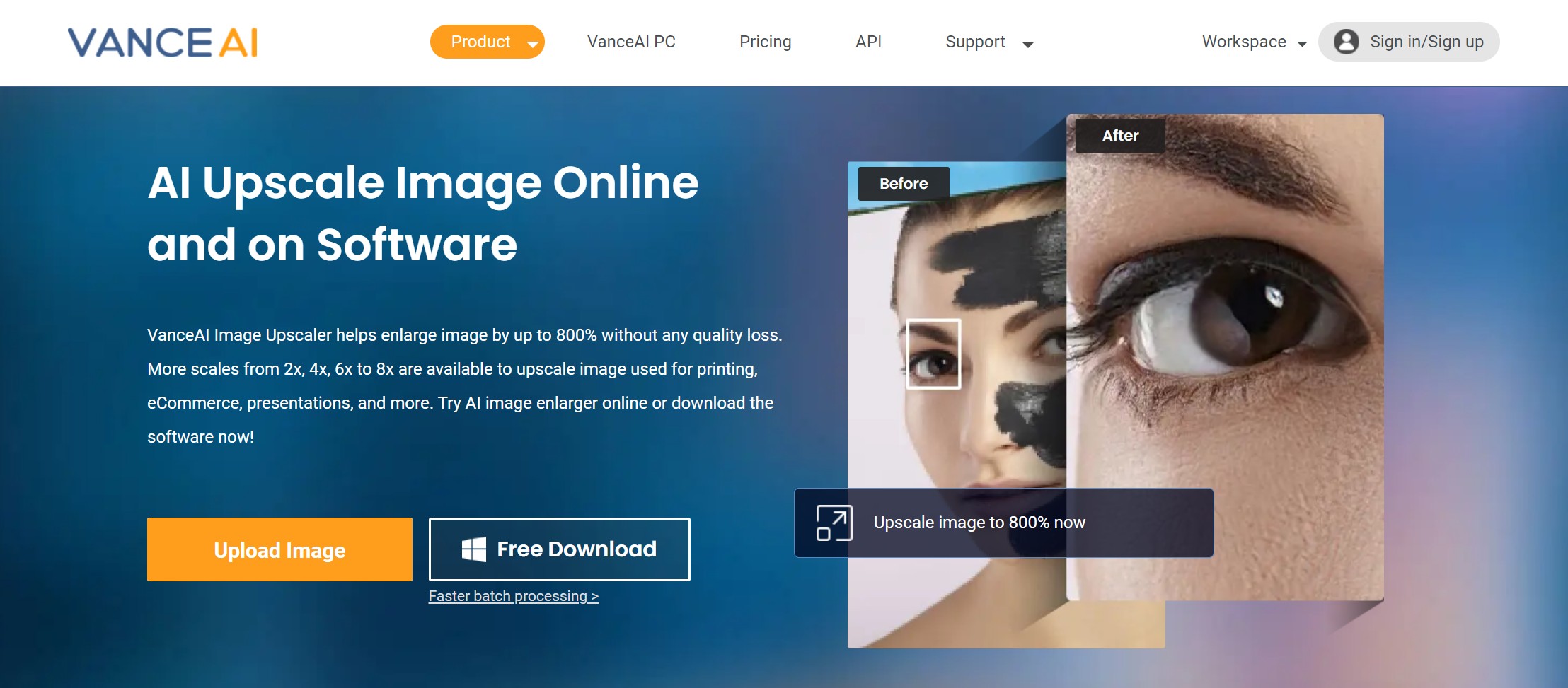 The Image upscaler is a tool that allows you to increase the size and resolution of small photos in a single click. You can enlarge images up to 8x without compromising on quality. It is a great solution for creating attractive covers for all of your albums, music tracks, and podcasts in as little as a few minutes! VanceAI is an online platform where you can create elaborate album cover posters. In addition, it also provides powerful tools to edit and enhance images.
There is a pop-up of VanceAI Image Upscaler on the right side for trials. If you get interested while reading it, don't hesitate to try and discover how it can revolutionize your pic. (Sign up can get 3 credits/month for Free. Click on "×" can exit the mini workspace and return to where you are reading.) Also you can download the software to use.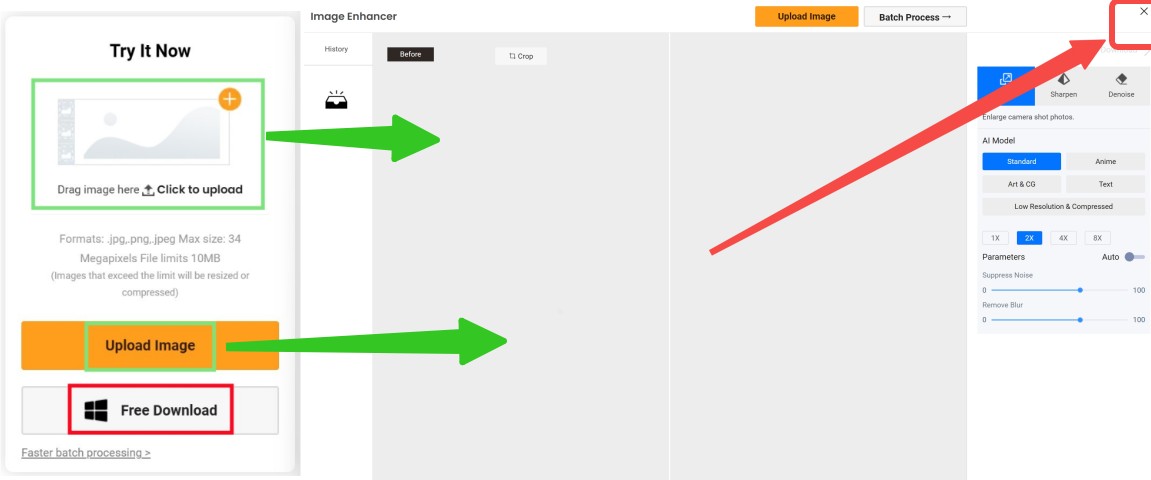 VanceAI now also launches its software version. VanceAI PC is full-featured desktop software developed by VanceAI that lets you instantly process local photos in bulk with more customization options, which will significantly simplify your workflow and boost your productivity. Free Download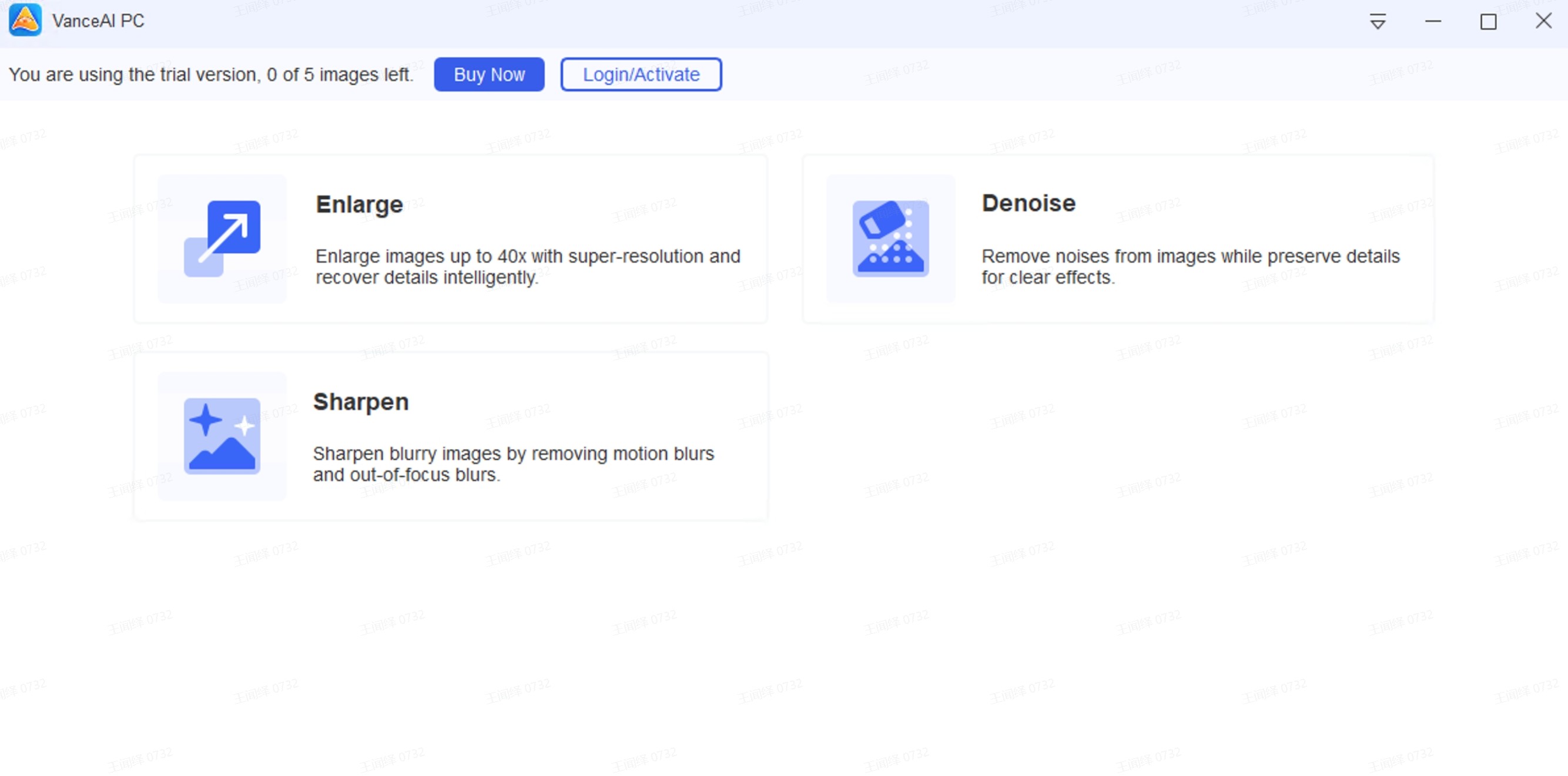 2.Find some inspiration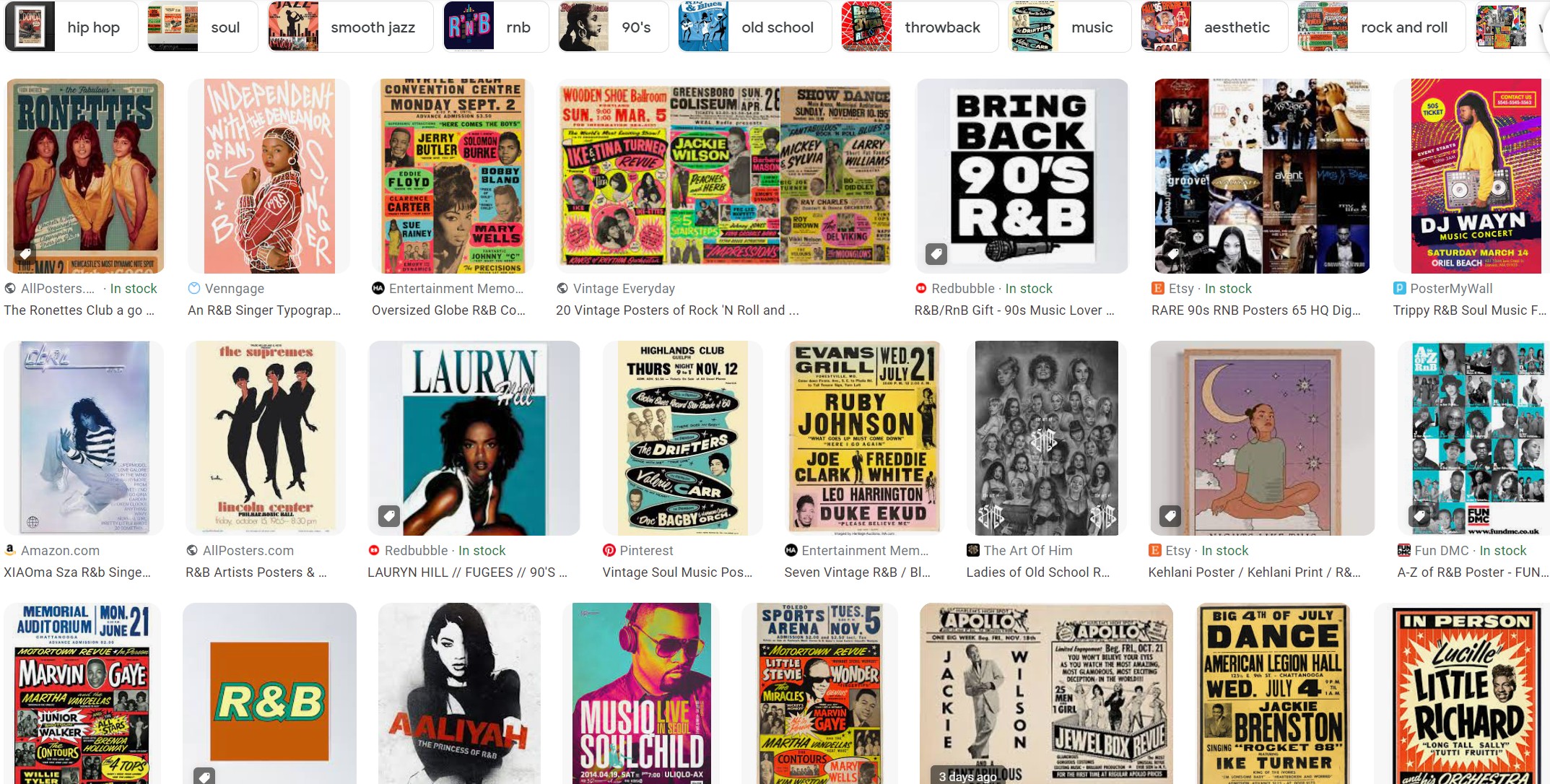 If you decide to make album cover posters on your own, the first job must be finding inspiration. You can choose to search a lot of entries related to your album concept on the Internet, and look at pictures or text information related to the topic to get inspiration. Google Images is a great option. It will show you hundreds of album cover templates with various themes. Then narrow down your search by adding keywords that best suit what you are searching for. Click on the template option to start designing. 
3.Personalize design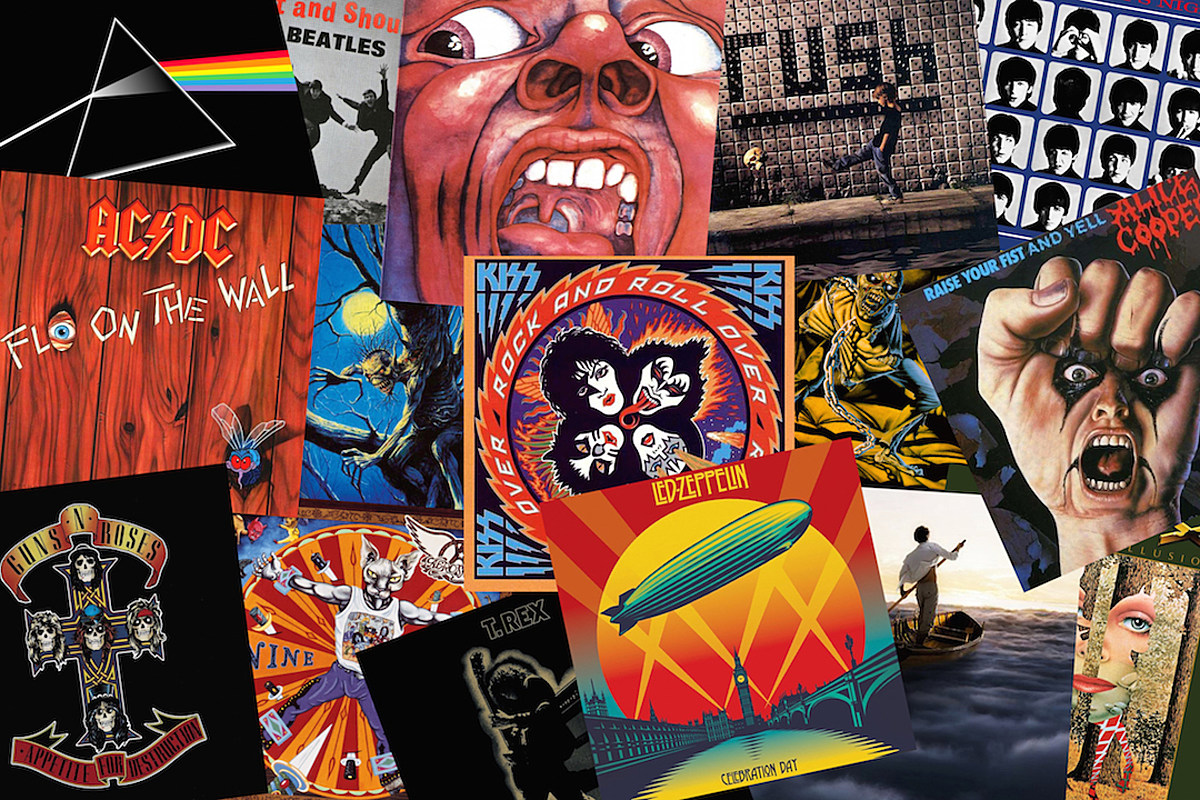 It's a good way to experiment with the style in the form of a collage. Many classic album cover posters have also adopted this method to make album cover posters. You can make album cover posters by uploading your pictures, branding elements, changing the color scheme, or adding background music if you want to share.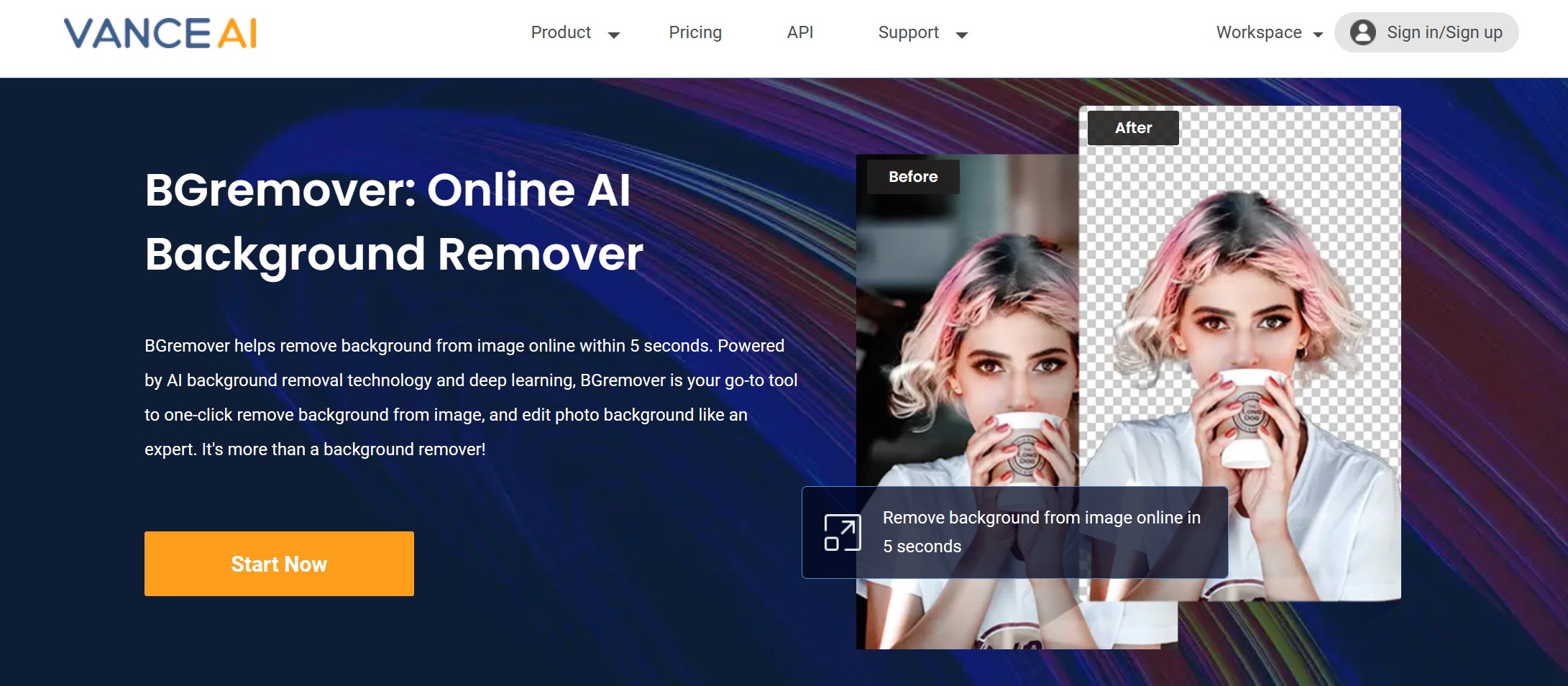 However, when doing this step, you need to find a suitable background removal tool to be your helper. VanceAI BGmover can remove the background with one click, in this way to help you get the collage material. It also can possess millions of elements to help spruce up your album cover. You can browse through the library for different options. Drag and then drop them onto your design and add some text on top.
4.Upgrade album cover posters quality by using VanceAI Image Enhancer
Low-quality graphics are not a good option to help your album get more likes and attract more people to listen to your music album. So make your final decision and before uploading Album Cover Posters to the music platform, please make sure to check if it is a high-definition attractive Album Cover Poster. You can make it by using VanceAI Image Enhancer. 
Through AI algorithm technology, VanceAI Image Enhancer can improve the texture of photos online with a few simple clicks to obtain high-quality pictures with high definition, bright coloring, clear outlines, and low noise. It can be achieved by just following a few simple steps.
Step 1: Go to the homepage and choose to upload image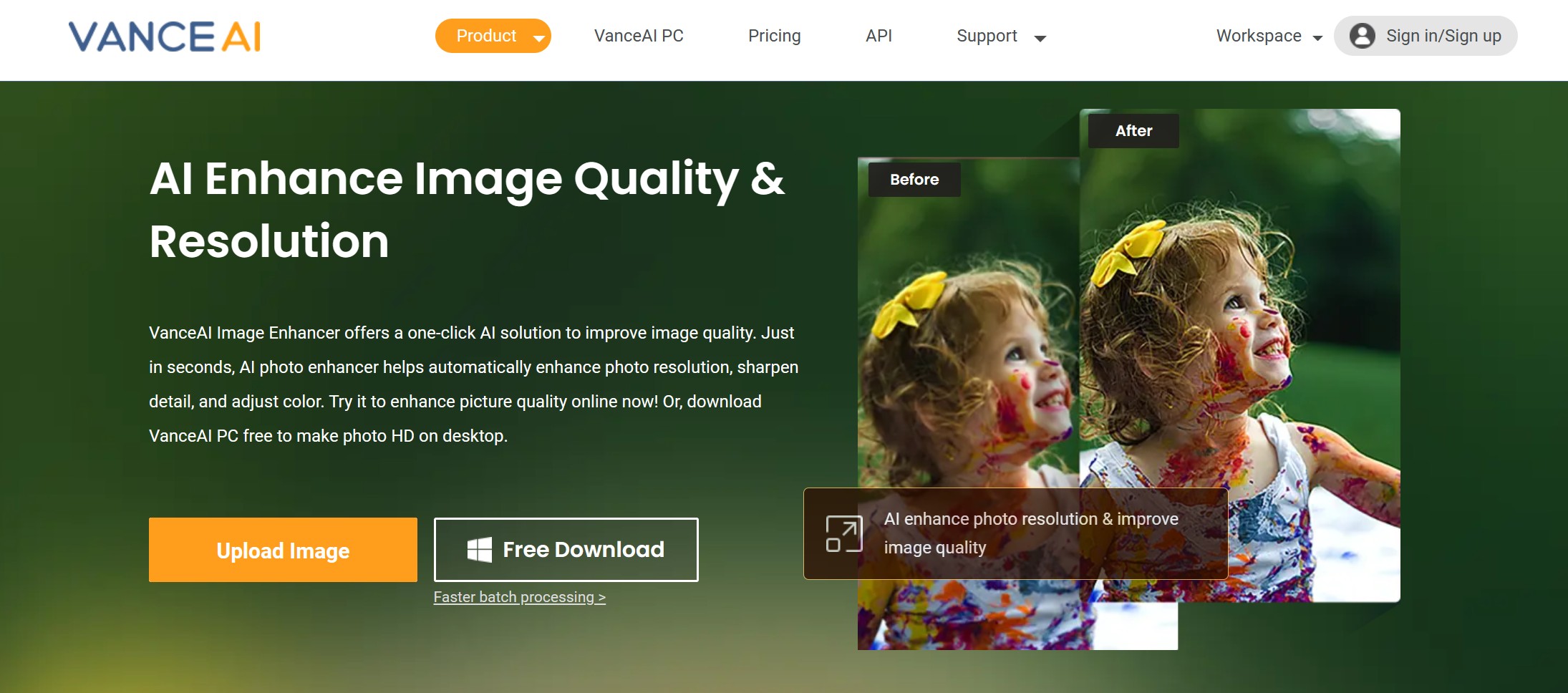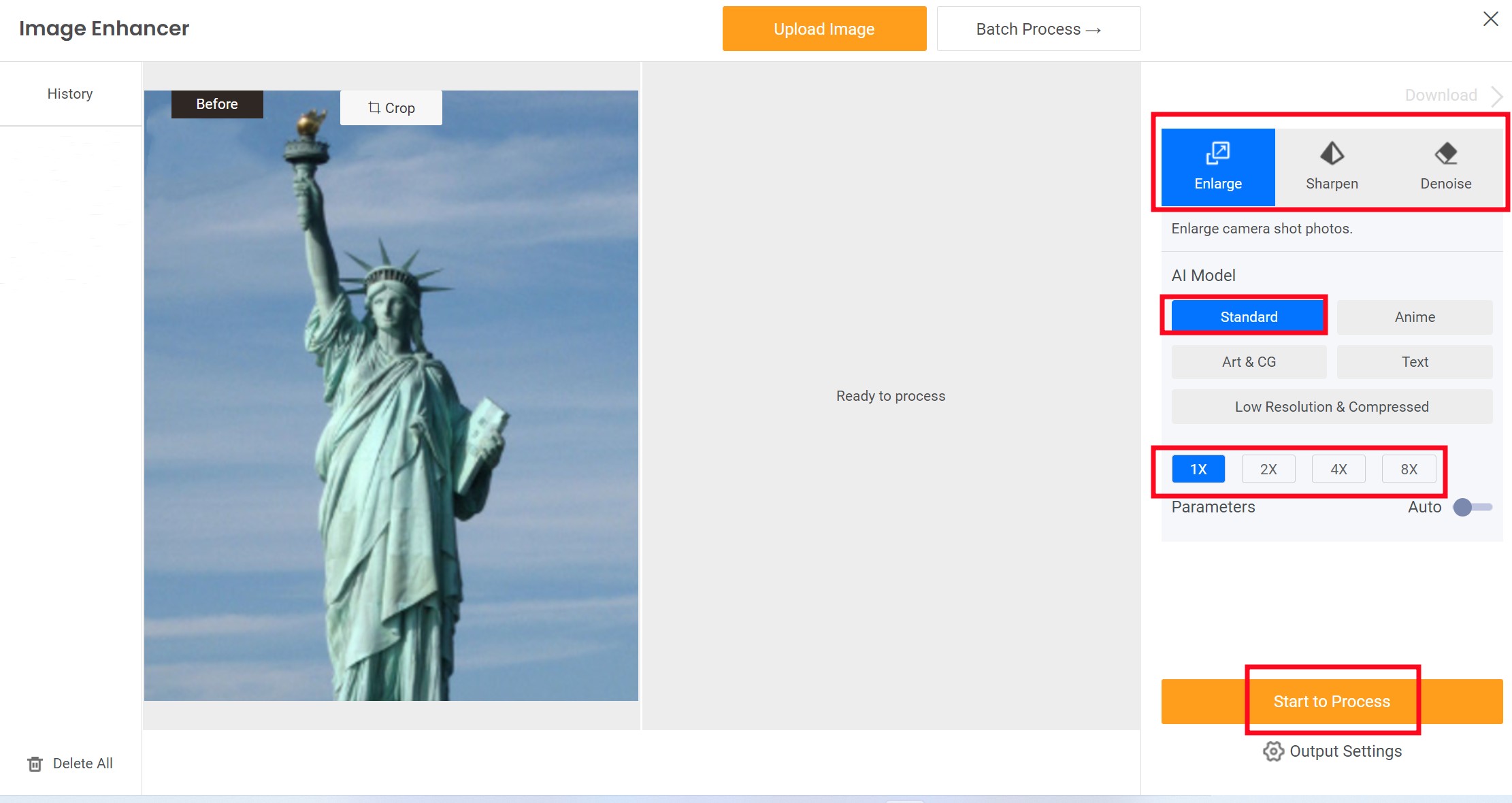 Step 3: Preview the effect and choose to download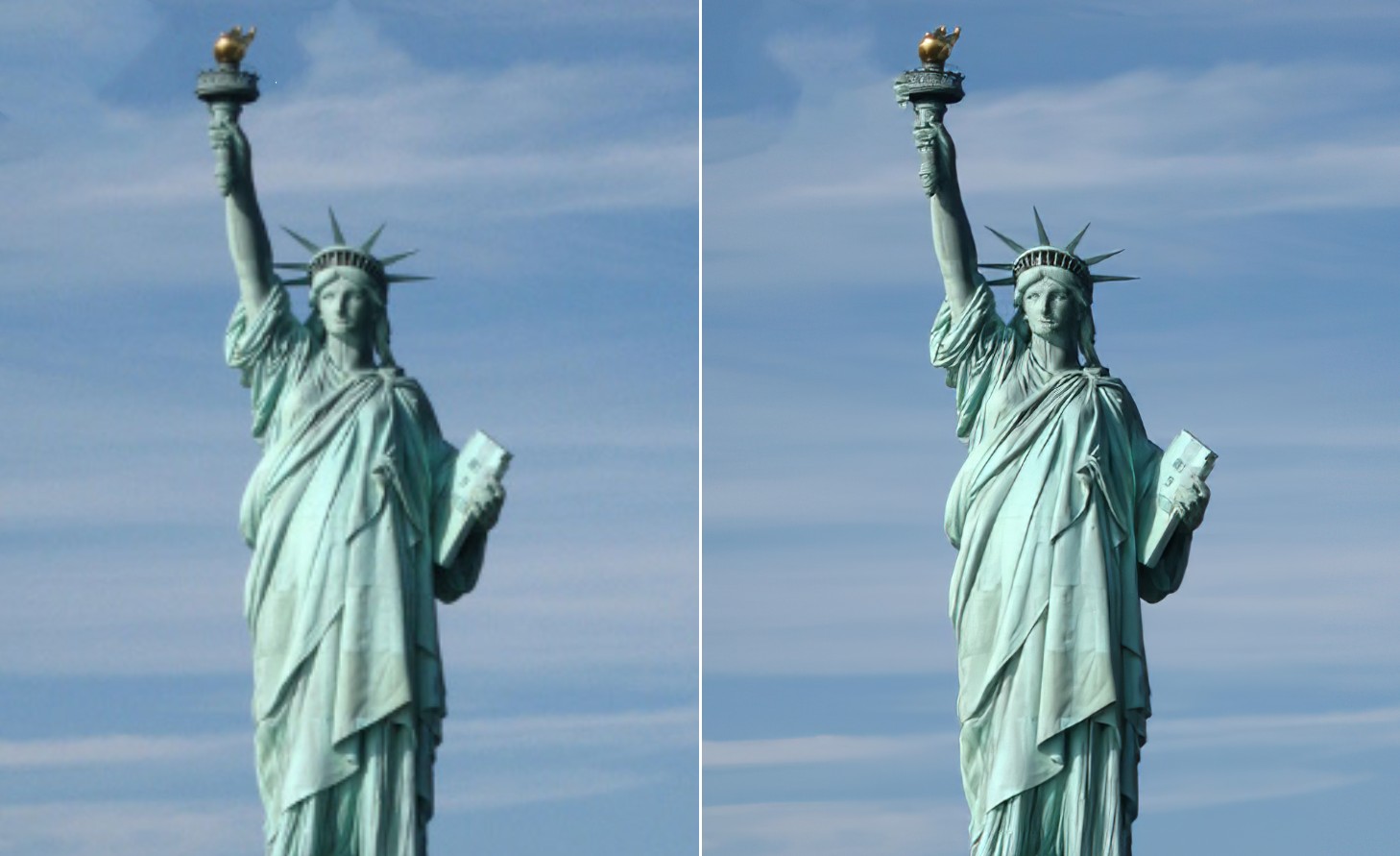 5.Publish print or share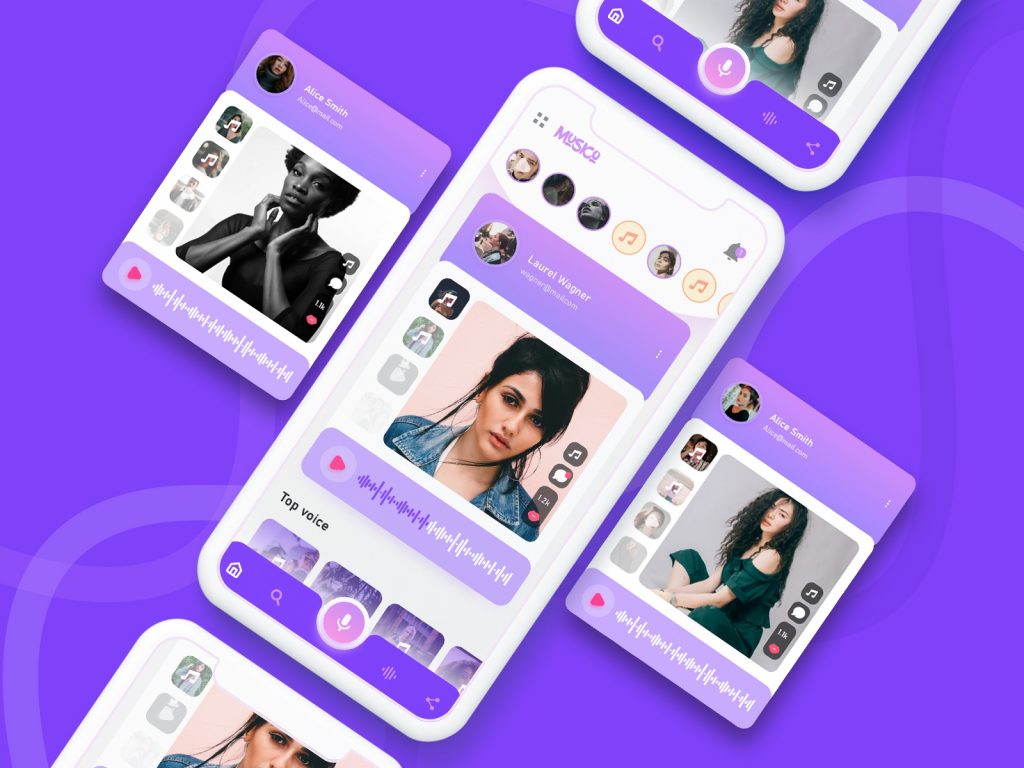 Once you are happy with your album cover poster design, you can save it as JPEG, or PNG, share it on social media such as Instagram or Facebook or make high-resolution prints. Furthermore, you can choose premium graphics, illustrations, and images at low prices. Once you publish your design, there will be no additional fees or charges.
Suppose you are an artist who uploads a great number of tracks to hosting platforms just like SoundCloud. In that case, you will need a picture for each original music piece. That is a great choice to share your album cover posters and get more suggestions before making a final decision.
6.Framing album cover posters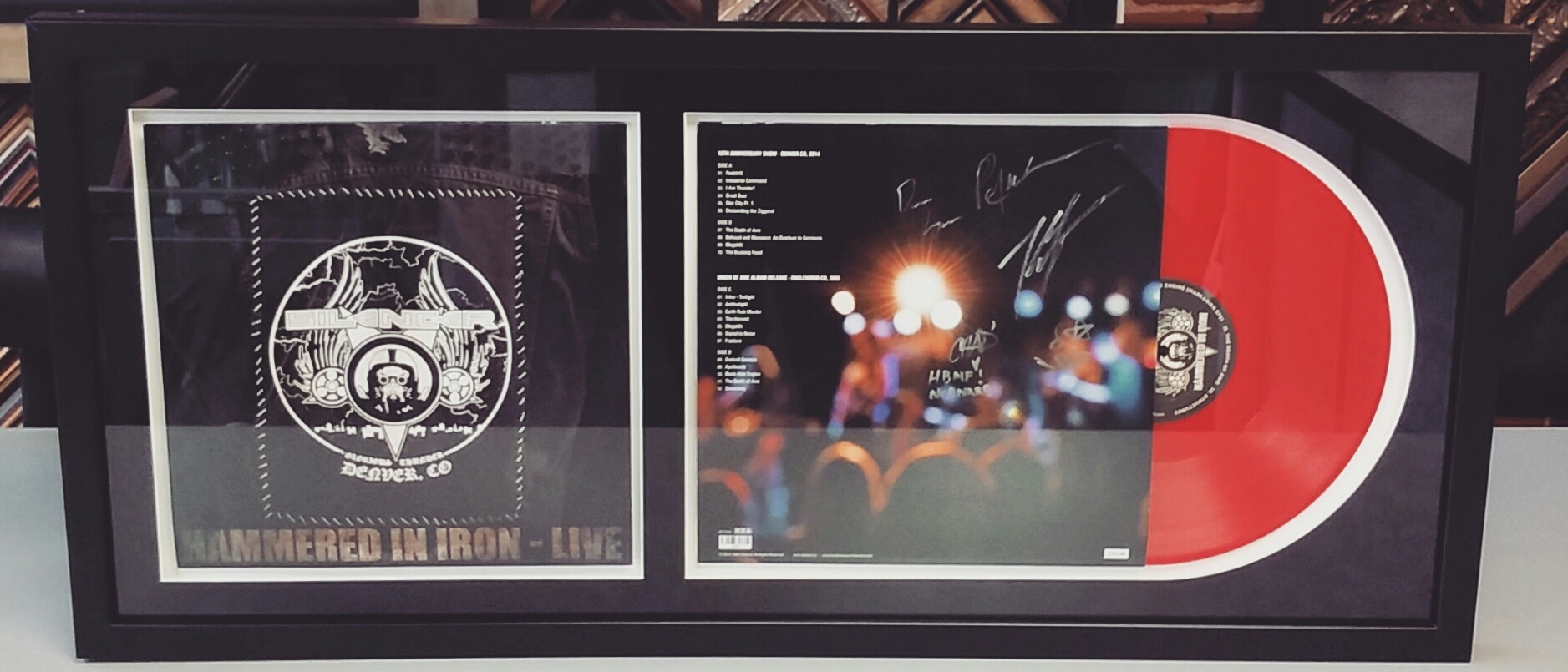 You can also get it framed. You can see different frame options and choose the room where it should be hung while considering the wall color, lighting, and aspects. For instance, aluminum frames look great, clean, and modern for a while. Therefore, explore your creative ideas with the help of VanceAI by trying out its professionally designed templates for getting your wheels spun or making your album cover from scratch.
You establish a theme for your designs by using pictures, logos, icons, personalized fonts, and other customizable features for giving an authentic feel. Also, you can duplicate designs and resize them to create consistency across various types of assets.
5 Best Poster maker apps
1.Canva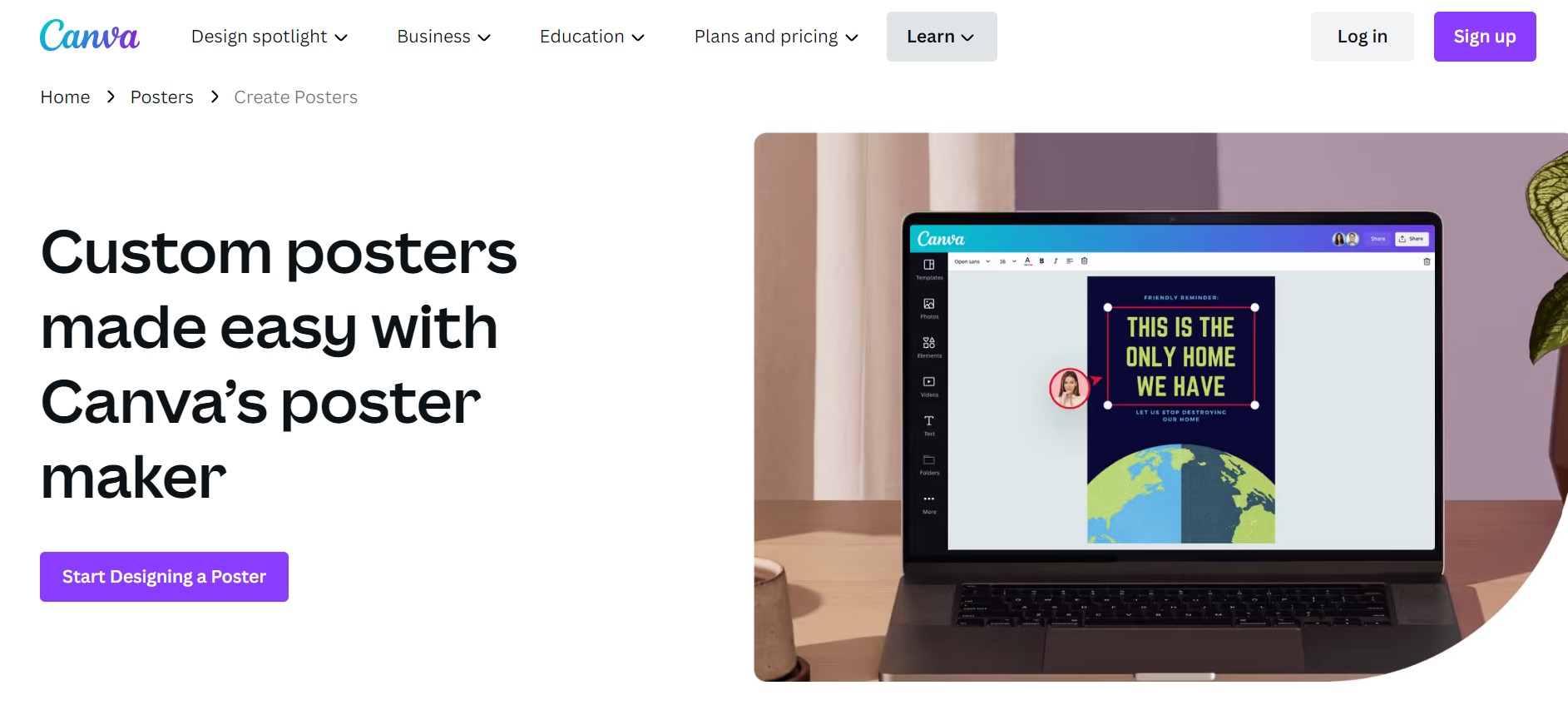 Canva is a graphic design platform that allows users to create a variety of visual content, Canva's poster maker is a tool within the Canva platform that allows users to create custom posters for a variety of purposes, such as advertising an event, promoting a product or service, or showcasing artwork or photography.
The poster maker provides users with a wide range of templates to choose from, which can be customized with text, images, and other design elements. Users can also create their posters from scratch by choosing a blank canvas and adding their own elements.
2.Adobe Express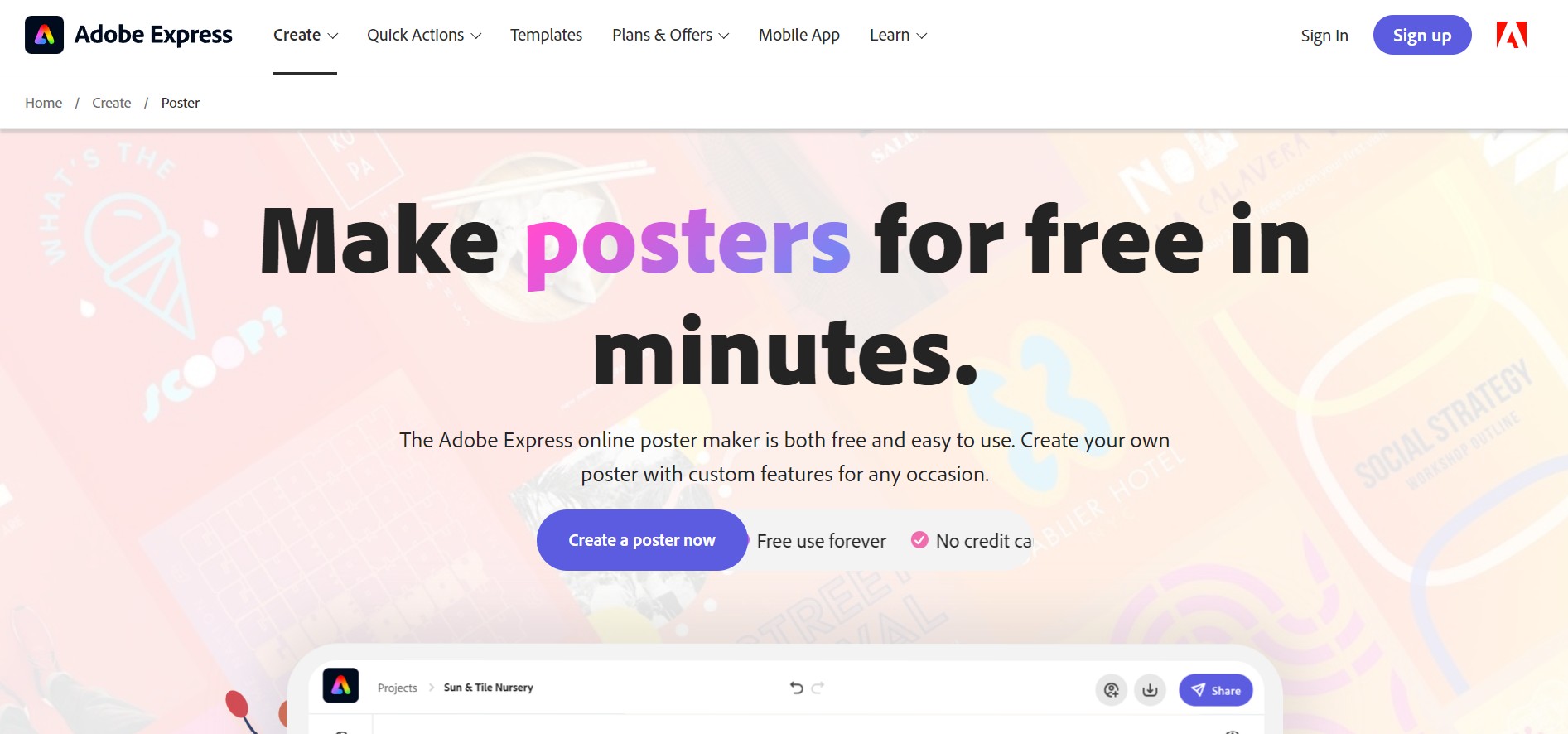 The Adobe Express poster maker is a versatile and easy-to-use tool for creating high-quality posters with a range of design options and customization features. The poster maker provides users with a variety of templates for different poster types, such as event posters, business posters, and more. In addition, the poster maker includes a range of design features and tools, such as the ability to adjust text size, color, and font style, add shapes and icons, and apply filters and effects to design elements. Users can also upload their own fonts to use in their poster designs.
3.Venngage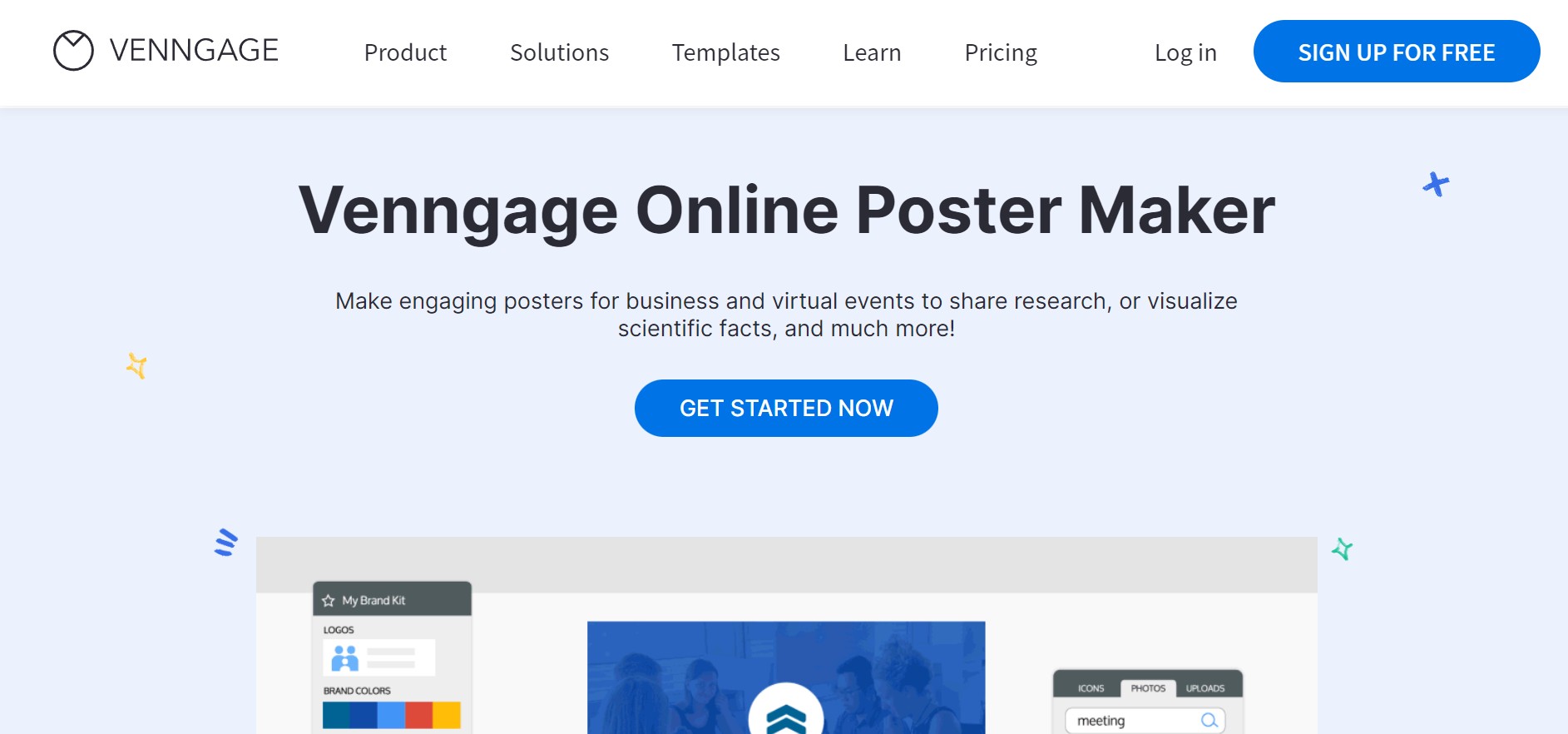 Venngage is an online tool that allows users to create and customize various types of visual content, including infographics, reports, posters, social media graphics, and more. Venngage's poster maker is a tool that allows users to create high-quality posters for various purposes, such as advertising an event, promoting a product or service, or sharing information. The poster maker provides a range of templates that users can customize with their own text, images, and branding elements.
4.Postermywall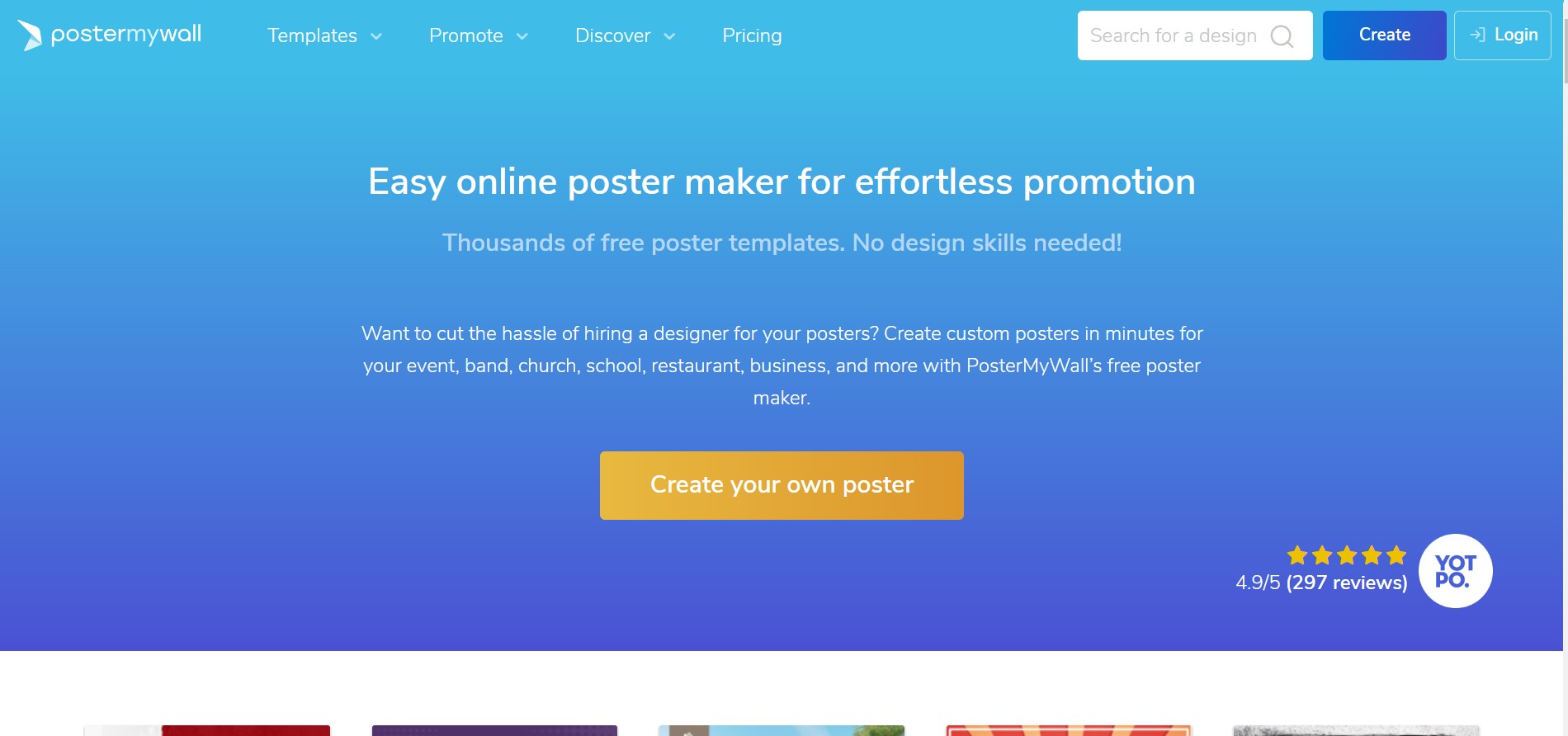 PosterMyWall is an online platform that offers a poster maker tool, along with a range of other design tools and resources. PosterMyWall's poster maker is a powerful tool for creating high-quality posters that are visually appealing and engaging. With its range of templates, design elements, and customization options, users can create professional-looking posters with ease.
5.Fotor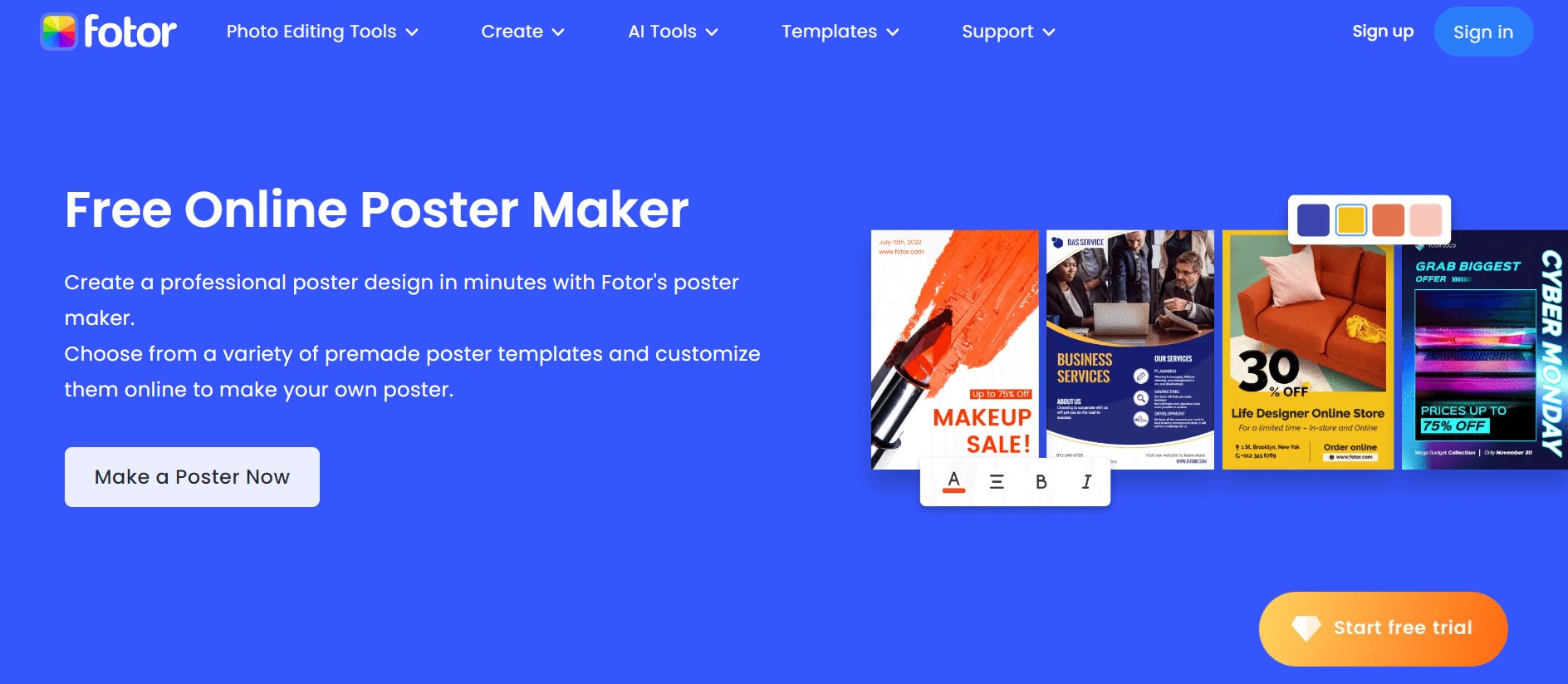 Fotor is an online photo editing and graphic design platform that offers a variety of features, including the ability to create posters, collages, social media graphics, and more. Fotor's poster maker allows users to choose from a variety of templates and customize them with their own text, images, and colors. Fotor also offers basic photo editing tools such as cropping, resizing, and adding filters. Additionally, Fotor has a premium version that provides more advanced editing features and additional templates.
Conclusion
AI upscaler makes it easy for you to design and make high-qaulity album cover posts according to your requirements. Our intuitive, easy-to-use functions mean you need to spend less time figuring out how to use this program and more time making a great album cover post. Read more:How to Make Instagram Highlight Covers | Best 3 Ways
FAQs
How to create great album art?
A great album cover captivates the audience, thereby serving as an expressive outlet for the artist. Therefore, you should make the album cover post that feels right for you. For inspiration purposes, you can start with the template gallery then customize it with the world of professional designing tools and assets according to your requirements.
Can I use my own pictures to make Album cover posters?
Yes! You can use your pictures and your logo, color palette, and branded elements for the album cover posters. Furthermore, you can use VanceAI's editing tools to enhance your pictures, including filters, borders, and background removal tools. You also can copy templates in the library, and anyone who has access will use these templates and start a new project.
What is the recommended size for the album cover posters?
The size of the album cover posters depends on your destination. Vinyl album cover posters are a 12.375" square, while CD covers are around 4.75" square. In addition, cover art for streaming services can also differ.
Spotify recommends 640 by 640px, and Apple Music needs 4000 by 4000 px. So you can start your design while considering your destination. You start with a big size, and you can always size down based on the platform.
Do you find this post helpful?