In the last years, we've seen neural networks used in a surprisingly large variety of scenarios, and now you can use them to make image HD. Until then, however, we will see many more or less useful projects that take advantage of these futuristic tools. The first category includes a new site that amazes you with its spectacular efficiency which makes photo HD.
Icons8 is such the new site to help you make photo HD by enlarging it without comprising quality. In this article, we also offer you its best alternative image upsacler from VanceAI, which would allow you to enlarge your photo by up to 8x.

Part 1: How to Make an Image HD with Icons8

Icons8 upscaler is the name of the project and can be experienced by any internet user. The whole process to make photos HD by Icons8 is extremely easy. You can obtain up to 4x bigger images without compromising the quality, on the contrary, it will improve considerably. Follow the steps below and be amazed.

Step 1: Open the website.

First of all, you must access the Icons8 upscaler website: Icons8.com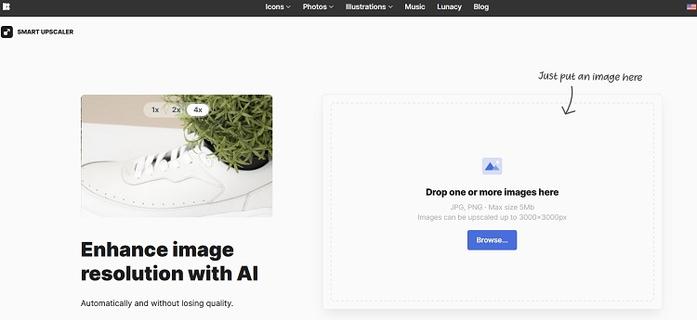 Step 2: Upload your image to process.

At this point, you will notice in the left of the website interface a box, where you can drag and drop the desired image or you can click "Browse" to select a file from your computer. You can upload photos with a .jpg or .png format and with a size up to 5 Mb.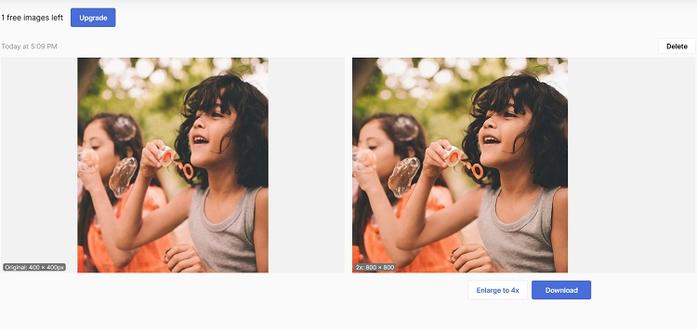 Step 3: Make your image HD.

After uploading the photo, the magic will happen. In a few seconds, Icons8 upscaler will enlarge your picture automatically by 2x, as you can see below. The differences are really visible. For this example, I used a photo at 400x400 px. If you want your picture clearer, you can choose "enlarge to 4X" or "enlarge to 8X".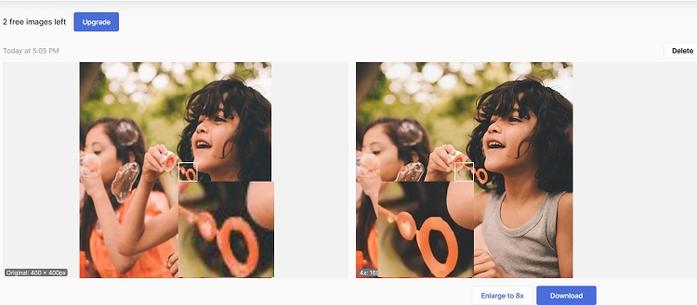 Step 4: Download your HD image.

Download the enlarged picture to your computer. The result is really amazing and the quality of the HD image is much better. In the left, you can see the original photo ( 400x400 px) and in the right the 4x enlarged & enhanced photo version ( 1600x1600 px).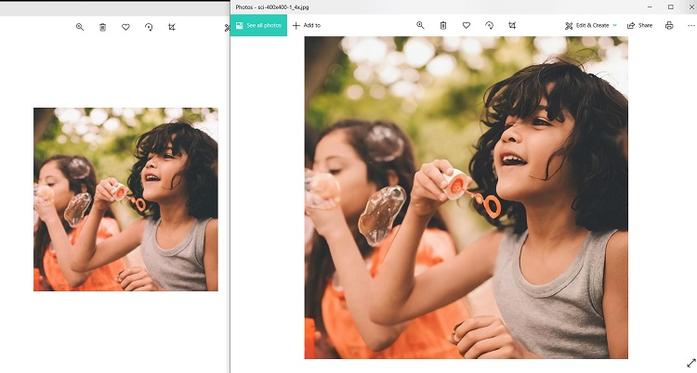 Note that you can make up to 3 images HD for free. To make more pictures HD with Icons8 upscaler, you need to pay $0.20/ image or choose to subscribe to a paid plan, for example, 100 images/month costs $9.

Features of Icons8 Upscaler

This is one of the best solution when you need to make picture HD. What is special about this software?
100% satisfying results;
Make photo HD quick & easy up to 4x, automatically and quick;
While upscale, the quality of the photo is enhanced 100%;
Blurred subjects become sharper and all kinds of artifacts are removed;
Icons8 Upscaler uses a top-notch AI technology, in order to make image HD. It has a database with 5 million images that continue to grow, in order to reach the perfection of an upscale photo;
Your uploaded photos will not be used for machine learning.
Part 2: Best Alternative to Icons8 - VanceAI Image Upscaler

VanceAI Image Upscaler uses AI upscale technique to make images HD up to a new level. More scales and higher resolution are available once you try VanceAI's best HD upscaler. You can transform a small image into something stunning by making it HD by 2x, 4x and even up to 8x. Behind the stunning quality lies deep learning and advanced algorithms. Here are some brief steps to help you know how to use it.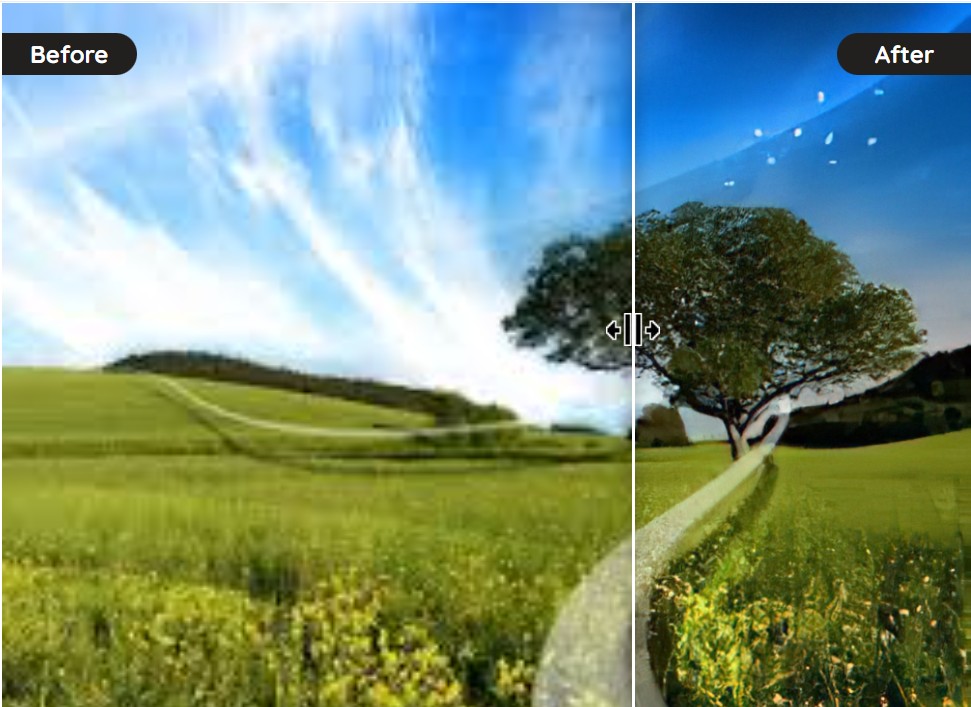 Step 1: Open the website and upload image

Go to VanceAI Image Upscaler website first. Then you can upload your image by clicking "Upload Image".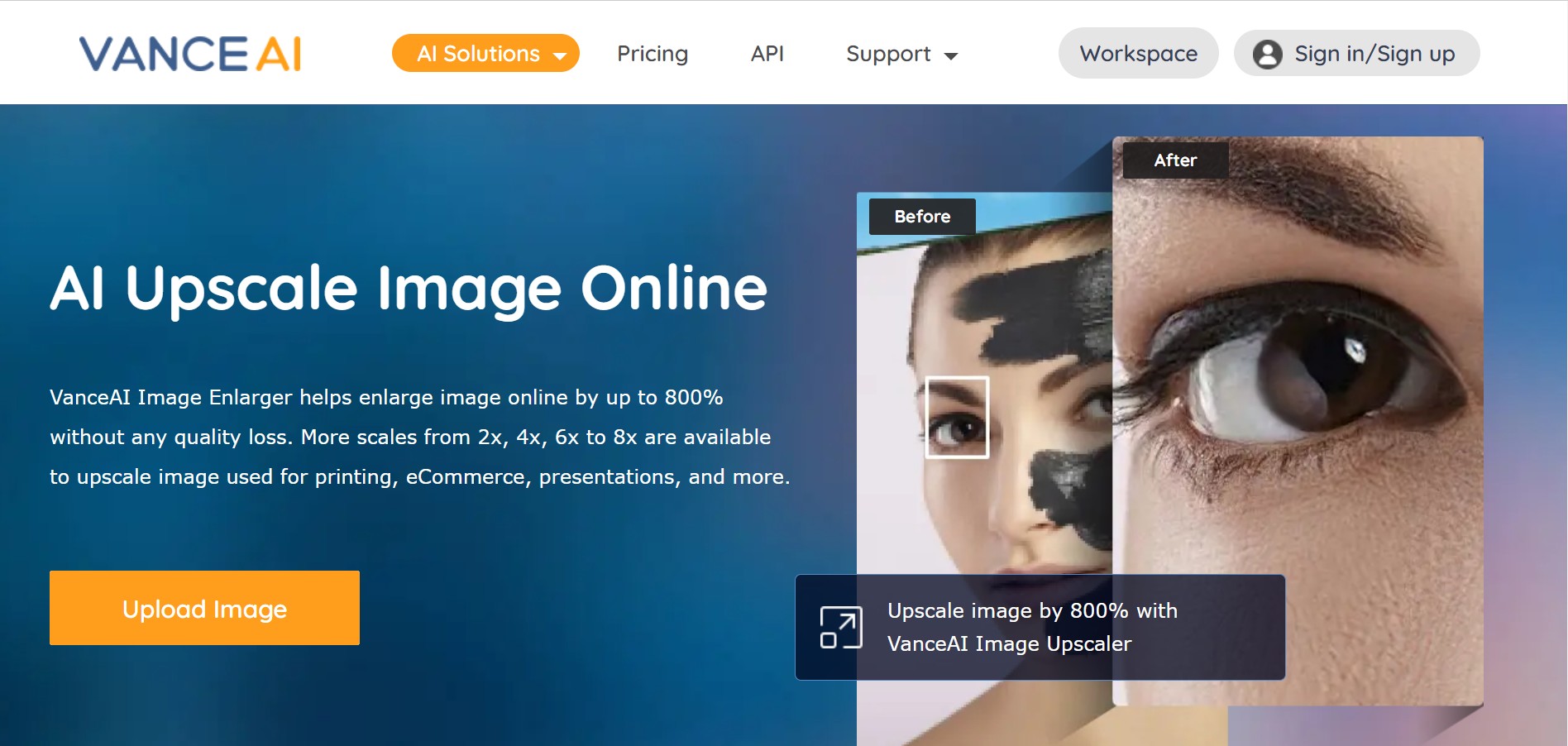 Step 2: Process your image

After uploading image, you will see the AI workspace. You can choose to enlarge 1X, 2X, 4X or 8X. Besides, you can set up parameters automatically or by yourself. Then, click"Start to Process" and let the magic happen.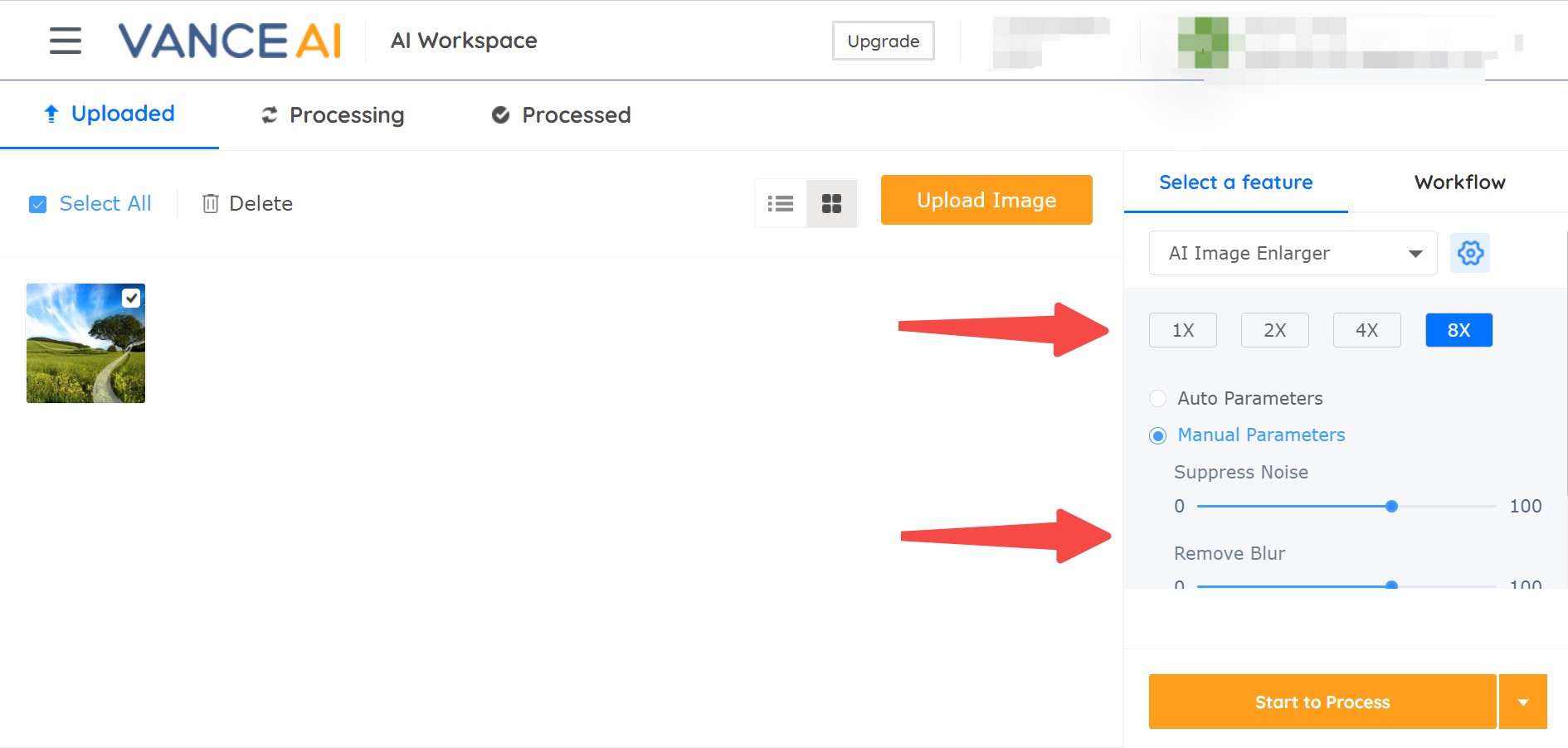 Step 3: Download your HD image

Download your processed image. It is easy to find out that the processed image is much better than the original one. On the left, you can see the original photo ( 251 x 201 px) and on the right the 8x enlarged photo version ( 2008 x 1608 px).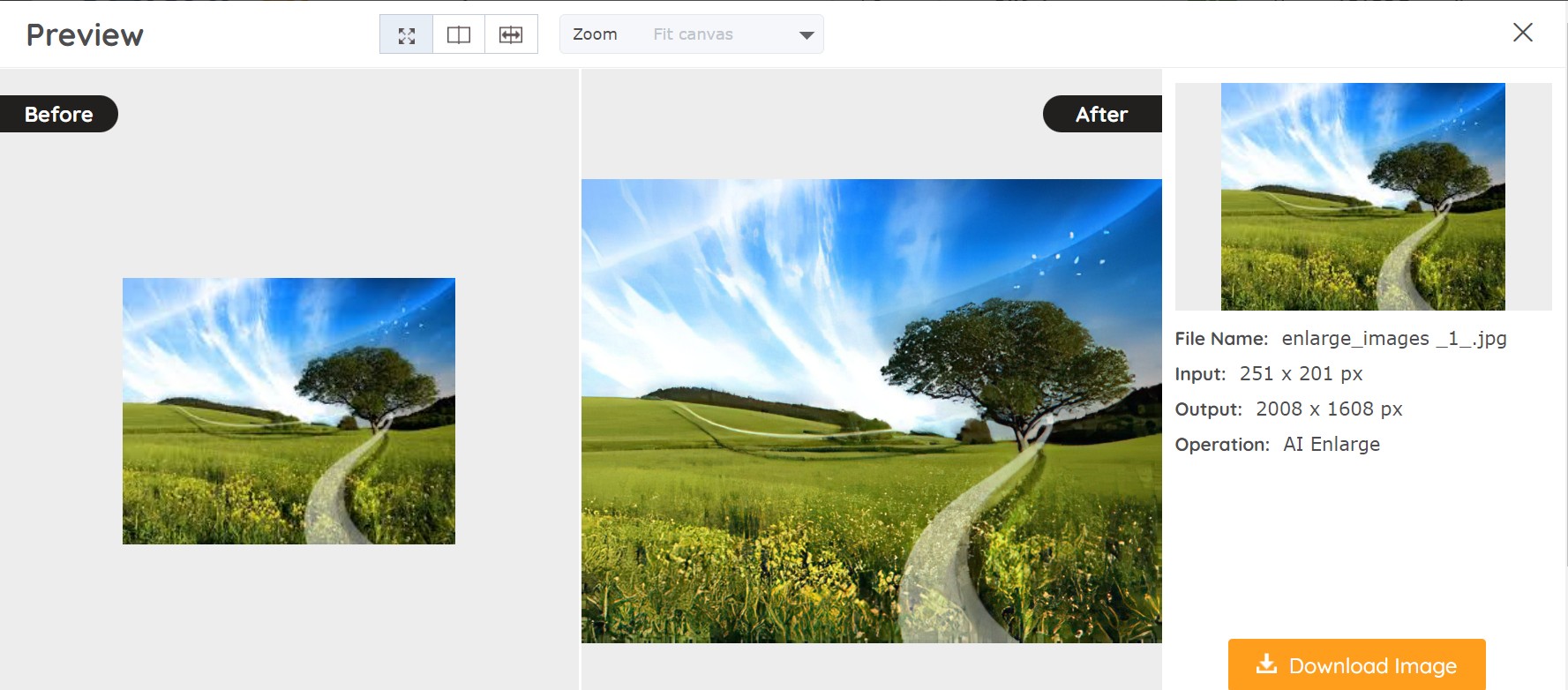 Conclusion

As you realized, it is very easy to make image HD online with Icons8 upscaler and this tool is very useful. In terms of applications that use AI to make photo HD, I've done a lot of experiments over the years, but there are a few free tools that can compare to the performance I got from the Icons8 upscaler. But what makes VanceAI Image Upscaler the best alternative to Icons8 is that it could also AI upscale image online while enlarging. If you have other questions about how to convert low resolution image to high resolution, you can also read this article:Convert Low Resolution Image to High Resolution Online Using Deep Learning.
Do you find this post helpful?
Yes
No