How to Optimize Image for Web with Optimizilla?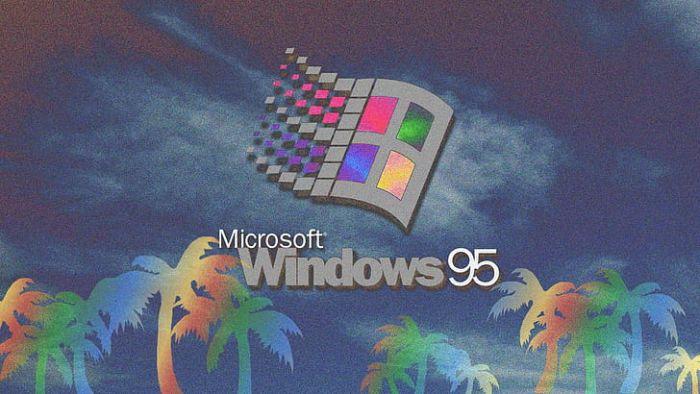 One of the most popular and best ways to optimize image is to use online tools such as Optimizilla. There are many important reasons to optimize image, even for casual users, but let's state a few of them. For one, we often need to optimize images for web because it helps in the processing speed of the web pages that we view or make. If we do not optimize image, there is a risk of it being too complex for the network to load quickly. This can also lead to the images not being loaded at all, which also affects user experience in a negative way. On the user side, it can simply mean frustration at the fact that the website you are trying to view is taking too long.
Considering how short the attention span of users on the Internet is nowadays, you'd want to optimize images all the time. Luckily, we can optimize image for web and optimize image online without needing to look for dedicated software applications. You can optimize images for website, your own or not, by using Optimizilla. It is an online tool which can optimize image with just a few clicks. But before we delve into details, let's look at VanceAI Image Compressor, the best alternative to Optimizilla and how you can use it to optimize image for web.
Also read: 10 Selective Tools to Reduce PNG File Size.
VanceAI Image Compressor is a new web-based app for you to optimize images. Just upload an image to this image compressor and then you can reduce file size to optimize your image for web instantly. Want to have faster loading speed? Just go to this photo compressor and get your files compressed in seconds.
Drag and drop image to the interface of this

photo compressor

Wait a couple of seconds before this online app optimize your image automatically
Click "Download" to save the result
How to use optimize image for web Optimizilla
Learn how to optimize image for web with this tool in this short and simple guide.
Optimize image by clicking on the link given above and reaching the official page of Optimizilla. Scroll down to upload images.
You will see an option to Upload Files which you need to use to select and upload images. From the window prompt, you will be able to select up to 20 images at once.
After processing, you will see your images just below the uploading queue. They will display how much they have been compressed through a percentage. Simply click on the yellow Download button to save the images in your device.
Features of Optimizilla
You can optimize image surprisingly quickly with this online tool. The reason for this is that it allows upto 20 images to be uploaded for optimization at once. The online tool makes use of a smart algorithm that mixes optimization with the appropriate lossy compression type techniques to reduce image size while giving away image quality as less as possible. You can edit each image through Settings and decide exactly how much you want to optimize image. It is really easy to optimize image with Optimizilla thanks to its UI design and fast performance. The change you make to your images in Settings, shows up instantly.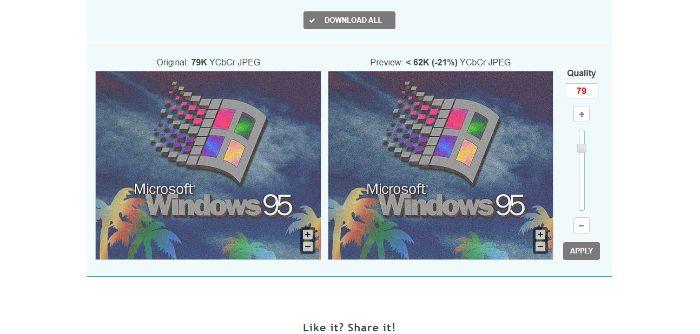 Conclusion
The fact that Optimizilla offers batch processing of upto 20 images with little to no disruption to the image quality is simply remarkable. To add to that, you can then go ahead and make changes for each of your images, allowing major user control. This tool works best with PNG and JPEG type images, both of which are known for maintaining image quality even after edits. After you are done with all your images, you can also use the quick links given below on the homepage to share your work instantly. Optimizilla has all the features you'd want from an online tool like this.
Related article: How to Compress a Photo with Tinypng