How Do I Turn A Drawing Into A GIF?
We all want to add some entertainment to our content, chats or while commenting on social media. This entity makes chatting super fun and helps you get ease of mind after a hectic day.
Some AI photo enhancer lets you improve the quality of the pictures so you can turn drawing into GIF without any problem. No matter what you use it for, turn drawing into GIF easily. It only requires a few simple steps that anyone can follow.
Get Drawings From Photos With VansPortrait
Looking to add a creative touch to your photos?
VansPortrait is an AI-powered online tool that can convert photo to line drawing. With just a few clicks, you can create beautiful, unique images that are perfect for sharing on social media or using as desktop wallpaper. Best of all, VansPortrait comes with three free credits so you can enhance quality before you turn drawing into 3D GIF.
It has a quick and easy interface. You might just find yourself hooked on this addictive new way of creating art. Here's how you can do it. Besides that, more people also seem to be interested in AI Face Generator. You can know more from the link.
Step 1
After launching the top trending photo enhancer feature, VanceAI is back with VansPortrait. This feature lets you turn photo into line drawing. All you have to do is go to the official website of VanceAI and click on upload image.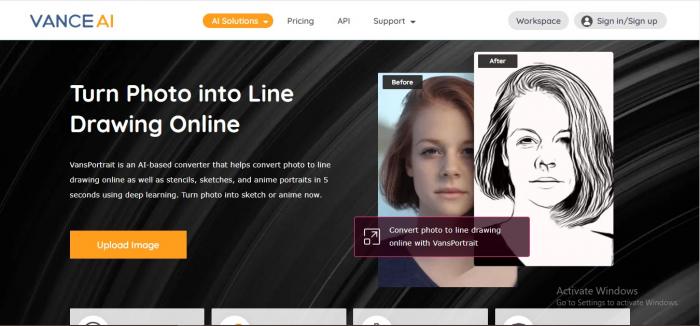 Step 2
After selecting the image, the following workspace will open upon your screen. Here you can select two different features like Sketch or Anime. If you cannot decide the setting yourself, let the AI-powered tool handle everything for you. Simply click on Portrait or General and click on 'Start to Process.'
This workspace also includes all the uploaded pictures. In paid version, you can upload as many pictures as you want. Once you click on 'Start to Process,' all these selected pictures will come up with results. More interestingly, there are also some popular Vtuber Maker which use similar technology. Try it if you like.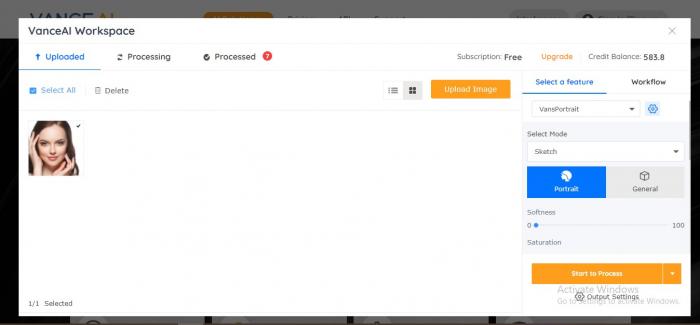 Step 3
The best thing about this tool is the processing time. It takes less than a minute to process the uploaded picture. Not only it saves you from spending too much time on each picture, you can quickly end all your projects in minimum time spend. Besides that, you can also view which pictures are processing and which aren't.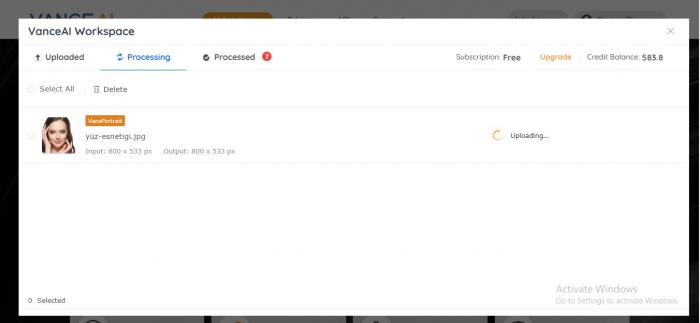 Step 4
After the processing has completed, the following workspace will pop-up. All the previously edited pictures from different features as well as the current ones will show on here. The output can be downloaded as a PNG or JPG file. You can also re-edit as per your requirements and view processed photos into different angles. Apart from that, there comes some fancy AI Portrait Generator, making fancy selfies at a fast speed. Get to know more about it. In another way, trying cartoon styles by using an AI cartoon generator is also a great idea.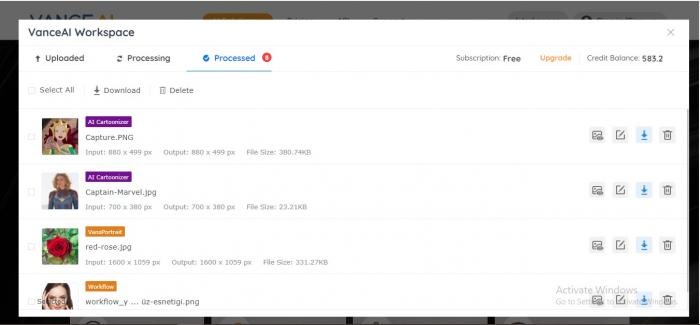 VansPortrait is a new online tool that allows users to convert their photos into line drawings before you can turn drawing into GIF. The tool is simple to use and produces high-quality results. To use VansPortrait, users simply visit VanceAI website, upload a photo and select the desired level of detail for the line drawing.
VansPortrait is an excellent tool for those who want to create unique illustrations or for those who want to improve their photo editing skills. The high quality of the output and the ease of use make VansPortrait a great choice for anyone looking for a way to convert their photos into line drawings.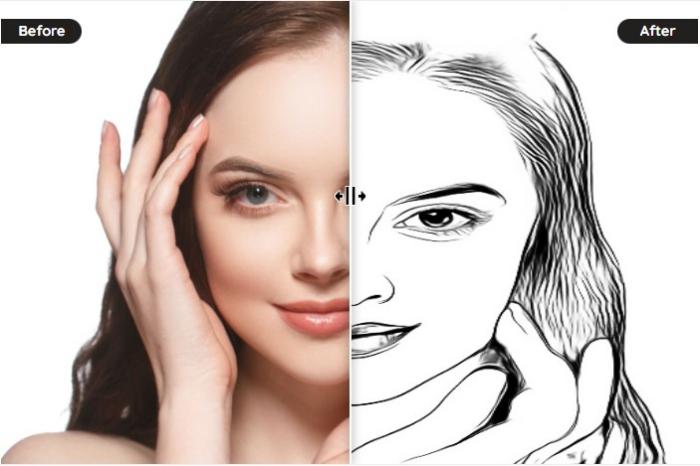 Now, VanceAI also launches its software version. VanceAI PC is full-featured desktop software developed by VanceAI that lets you instantly process local photos in bulk with more customization options, which will significantly simplify your workflow and boost your productivity. Free Download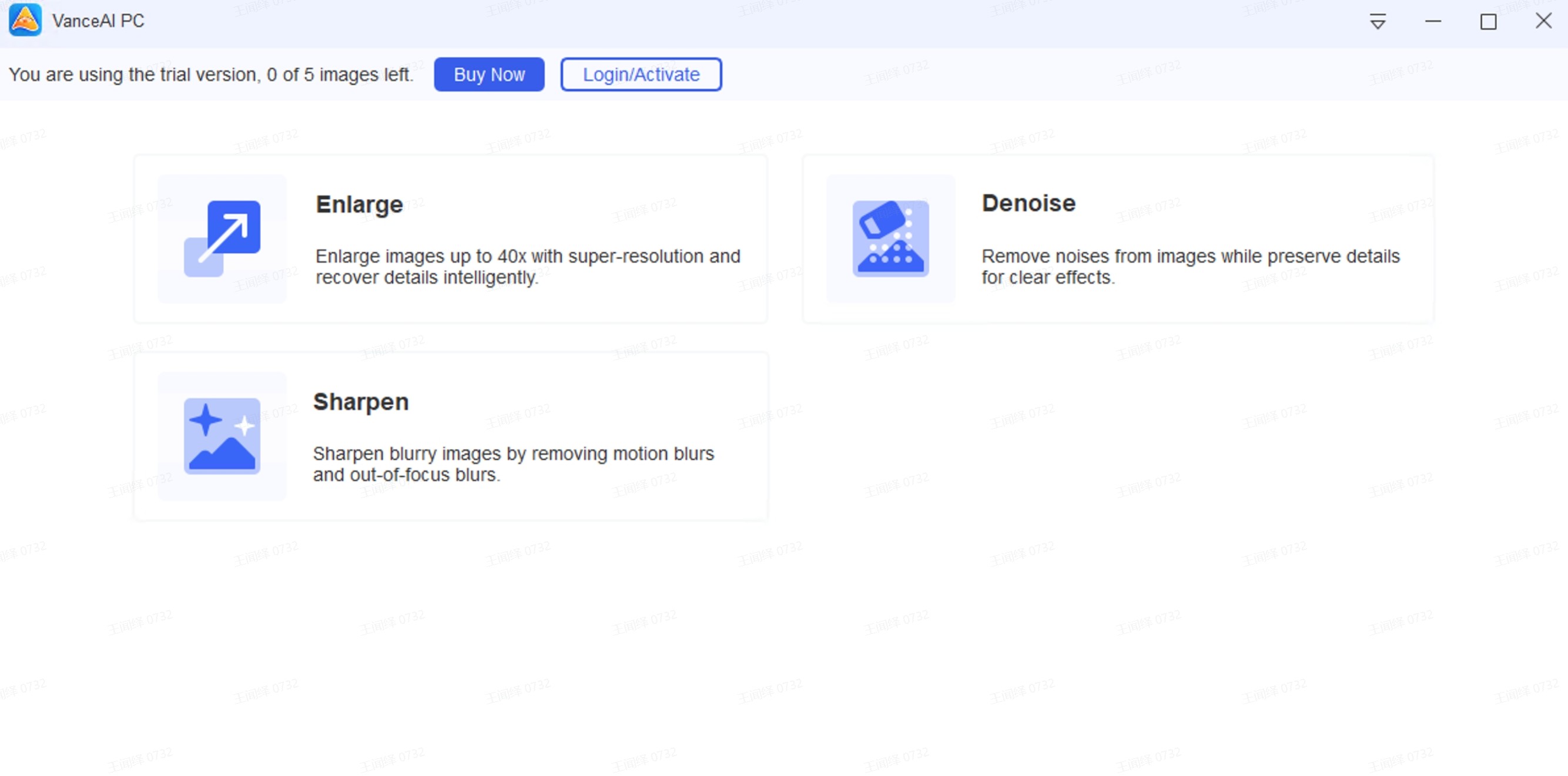 How To Turn A Drawing Into A GIF?
Brush.Ninja is an online tool that enables users to turn drawing into GIF. The process is simple and you can select a frame rate to render the drawing into an animated GIF. The resulting GIF can be shared online or downloaded for offline viewing.
This tool is ideal for creating short, shareable animations if you are still questioning how do you turn a hand drawing into a pdf or gif. Since the service is web-based, it can be used on any computer or mobile device with an internet connection. If you're looking for a way to add some flair to your online communication, here's how to turn a drawing into a gif with Brush.ninja.
Step 1
Go to the official website of Brush.ninja. This website has the easiest interface and quick response to help turn drawing into GIF. The website will not take you from one page to another. The workspace area will appear on the front with different features around it.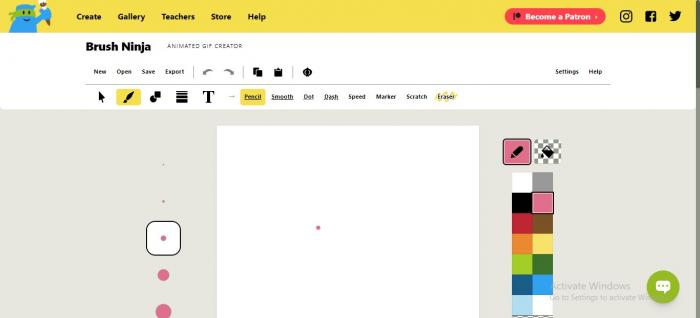 Step 2
Next, click on the arrow button to select, rotate or move the picture. Beside it is the brush icon through which you can choose paint brushes. Alongside it, there are shapes and stickers, lines and text icons. You can also change the shape of your brush which can be pencil, smooth, dot, dash, speed, marker and scratch. If you make a mistake while drawing, use eraser to remove excess if you want to turn paper drawing into GIF.

Step 3
Below that tab, there is workspace area. You can choose the thickness of the tool that you will be using to draw with. Colors are of prime importance, you can select the shade for your drawing. If you don't find the color, you can always click on the left bottom corner button named as 'Change.'
Another great option is the filling picture. Above the color toggle bar, there are two options. One is pencil and the second is filler. If you don't want to fill the space after drawing, simply choose pencil. But if you do, choose color filler. This option lets you fill shapes while drawing.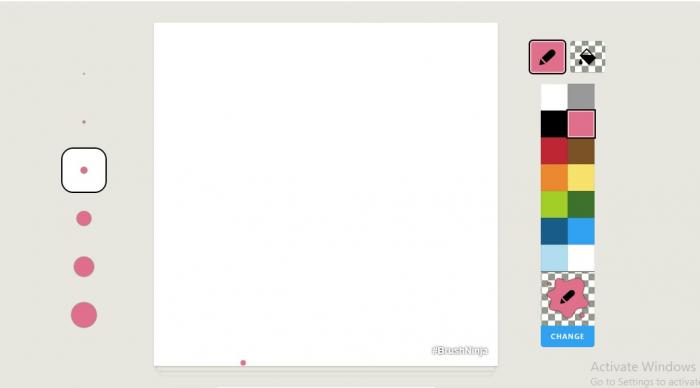 Step 4
Below the workspace area is actually the most important part. Here, you can choose the pictures to render and images per frame. Next, you can also select the speed per picture and upload from your computer. The best part is that you can always write captions on each picture and it wouldn't affect the quality after you turn drawing into GIF.
Conclusion
So there you have it!
Turn drawing into GIF which is not as hard as it seems. You just need the right tools and some patience. Have fun with it and see what creative things you can come up with. Once you've got a few GIFs under your belt, be sure to share them in the comments below or on social media pages. VansPortrait is one of the best tools to use for converting photos into line drawing so you can easily turn line drawings into GIFs.
Do you find this post helpful?
Read More to Know Deeper: