How to Create a Cartoon Character Online Automatically
As a cartoon avatar, I've been thinking about what I would look like if I were a cartoon character. In the past, the only way to do that is to let a cartoonist to cartoonize by hand. But now, with the click of a button, you can turn photo into cartoon in seconds. It sounds like magic but it's true, and our VanceAI Toonineer Cartoonizer exemplifies that. Let's move on and see how it works.
How to Create a Cartoon Character of Yourself
Why choose VanceAI Toonineer Cartoonizer?
How to Create a Cartoon Character of Yourself
Based on deep learning and trained with a large database of compared sample photos, Toonineer Cartoonizer is able to automatically create a cartoon character online. The whole process is quite simple and fast. You can get fun and incredible cartoon photos within 5 seconds. Then let's see how to turn a photo into a cartoon step by step.
Also read: How to Create Cartoon Avatar with Toongineer Cartoonizer.
Step1: open the webpage and click "Upload Image" to upload your selfie or any other photos that you want to turn into a cartoon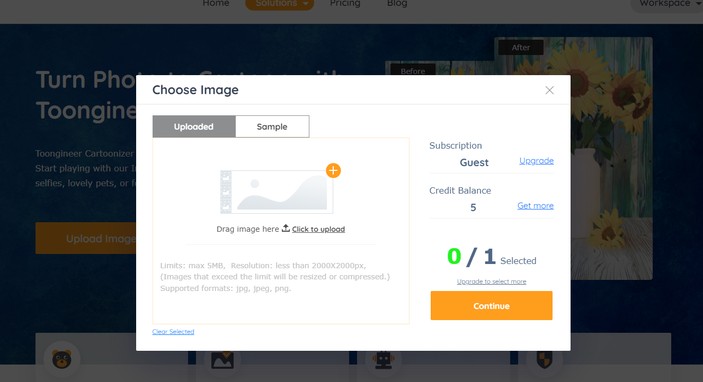 Step2: Select it and click "Continue" to start processing
Step3: Start to cartoon and download the finished cartoon image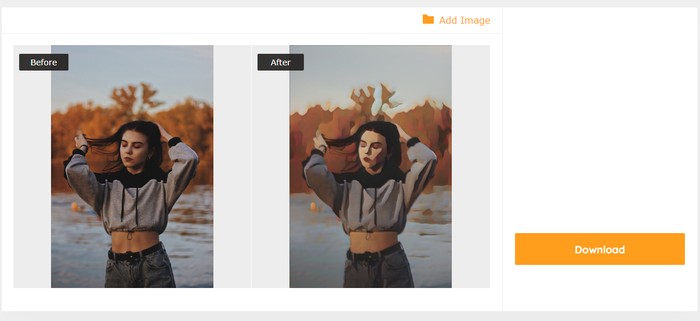 Why choose VanceAI Toonineer Cartoonizer?
VanceAI Toonineer Cartoonizer is designed to be user-friendly so that you can turn a photo to cartoon in just 3 steps. Besides, you don't need to worry about uploading your selfie will expose your privacy and data because your uploaded photos will be permanently deleted from our server after 24 hours and no one else can access them except you.
Also read: How to Get Cartoon Profile Pics.
Conclusion
Turn your photo into a cartoon easily and automatically with VanceAI Toonineer Cartoonizer and see what you would look like as a cartoon character. If you're also looking for tools to enlarge your image without losing quality, our VanceAI Image Enlarger is here for you. Click to know 10 Best Alternatives to Selfie2Anime.