Sometimes we happen to find a wonderful photo and want to set it as desktop wallpaper. Unfortunately, it becomes blurry while scaling up to your screen size. In this case, you may have to give up and choose a photo with a higher-resolution to give it a try. However, with photo enhancer products now, it's possible to enlarge an image while improving the overall quality. Then let's take a deep look at how to achieve it.
Something You Should Know
Vance AI Image Enlarger can automatically enlarge your photos to 2x, 4x, 6x, and 8x. You can easily get high-quality wallpapers with this awesome Image Enlarger.
The resulting images had the following resolutions and sizes:
Original: 965 × 512 px, 468MB
2x enlarged: 1,930 x 1,024 px, 2.21MB
4x enlarged: 3,860 x 2,048 px, 7.69MB
6x enlarged: 5,790 x 3,072 px, 9.64MB
8x enlarged: 7,720 x 4,096 px, 15MB
Since 2x is barely any larger than the original, I'll only show you a comparison between the original and other enlarged times. They're looking like the following image. Even enlarging to 8x, the result is still pretty good.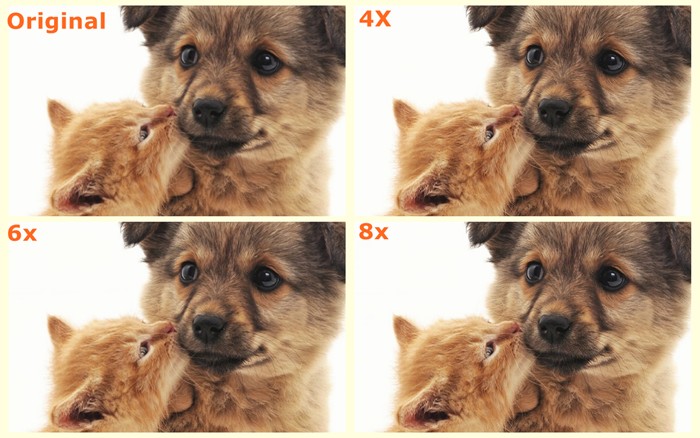 Under a free version, you can only process 5 images in total no matter which product you use. 6x and 8x are only available in the pro version.
Steps to Optimize Your Photos
VanceAI products are designed to be simple to use so that you can use any product and get the final result within 3 steps. Trained with millions of sample images, Vance AI products are able to automatically process images and deliver awesome results no matter which product you choose.
Enlarge your photos with AI Image Enlarger
You can use our AI Image Enlarger to enlarge the photos you want to set as wallpaper and easily get an HD wallpaper.
Step1: Access to AI image upscaler and upload an image to begin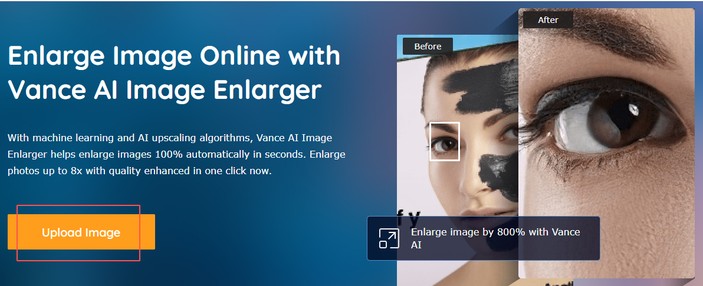 Step2: Choose how many times you want to enlarge and start to process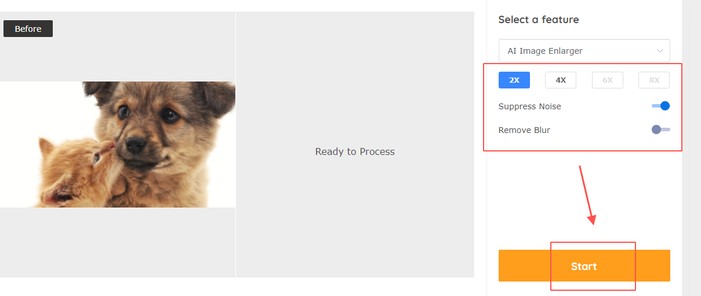 Step3: Preview and download the final enlarged image
Sharpen the results with AI Image Sharpener
In order to get a better result, you can use our AI Image Sharpener to sharpen the enlarged result to make it crisper and clearer.
Step1: Access this Image Sharpener and upload an image to begin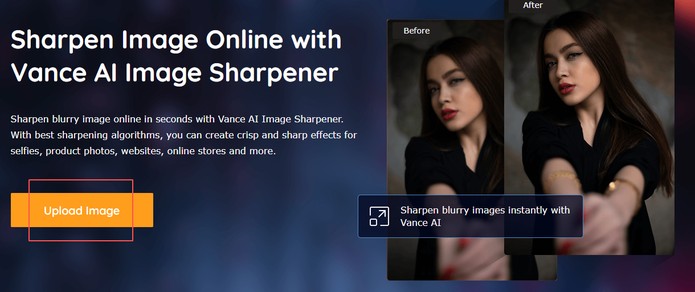 Step2: Choose Auto mode or manual mode, which means to let the tool decide the degree of sharpness or manually adjust it by yourself. And click to start processing.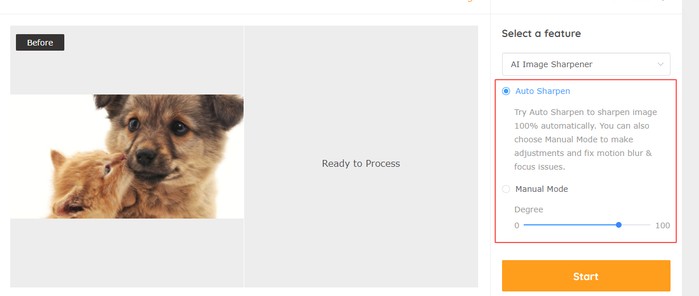 Step3: Compare and download the result
Comparison
Let's set the original and the optimized as wallpaper respectively and compare the effect. From the image below, it's clear that the optimized one is clearer with sharper lines. The original seems a bit blurry compared to the other one.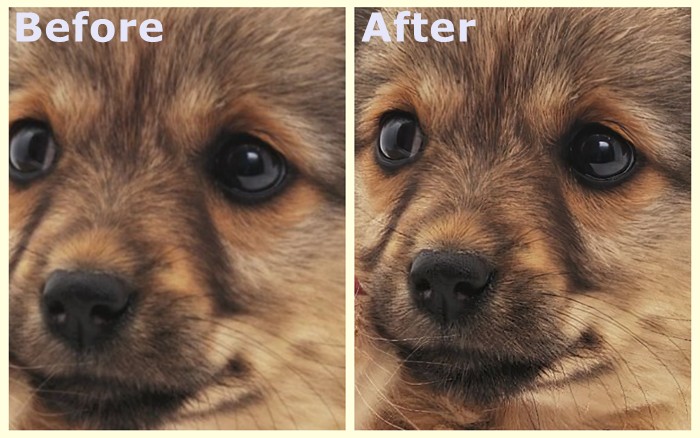 Conclusion
If you think the enlarged result is pretty good enough, you don't need to use the sharpen tool. If you think either the original image or the final output needs to enhance its saturation, brightness, or contrast, you can also use our AI Photo Retoucher to do that.
Click to see the tutorial on how to draw a realistic face with DeepFaceDrawing.