Top 5 Best Pencil Sketch App Review
5 Best Pencil Sketch Apps Online
| | | | | | |
| --- | --- | --- | --- | --- | --- |
| App Name | Price | Quality | Features Options | Support Device | User Friendly |
| VansPortrait | Free | High | Limited | PC | High |
| Image to Sketch | Free | Medium to High | Various | Online | High |
| Sketch My Pic | Free | Medium | Basic | Online | Medium |
| Pencil Photo Sketch | Free | High | Various | Mobile/PC | High |
| Image Online | Free | Medium | Adjust Pencil Shadow | Online | Medium |
Powered by AI technology, VansPortrait from VanceAI is a specialist in creating portrait pencil sketch effects by smartly recognizing and analyzing the face on images. This pencil drawing app makes you an artist by creating amazing sketch art in only 5 seconds. In another way, trying cartoon styles by using an AI cartoon generator is also a great idea.
VanceAI PC is full-featured desktop software developed by VanceAI that lets you instantly process local photos in bulk with more customization options, which will significantly simplify your workflow and boost your productivity. Free Download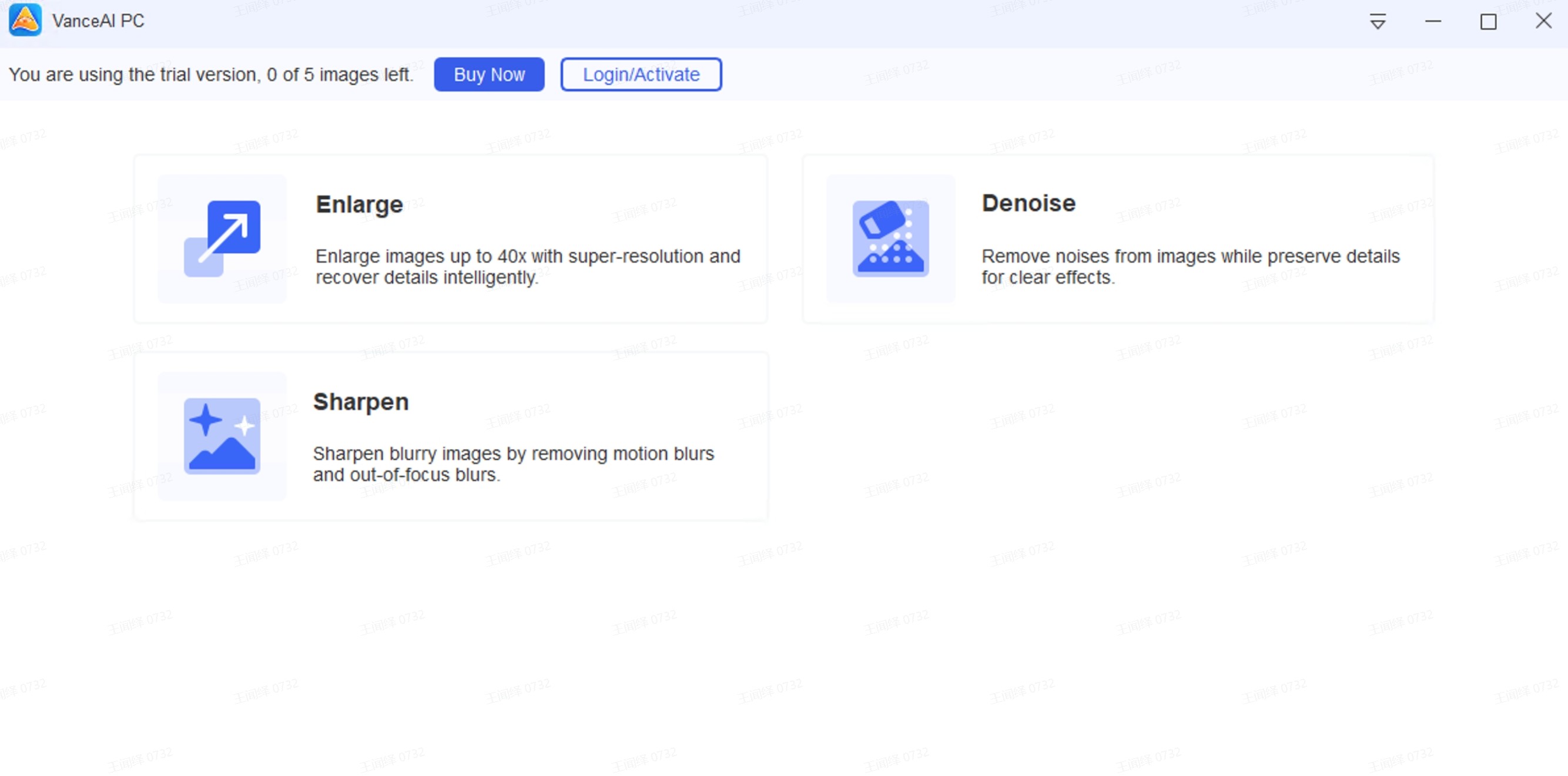 Also read: How to Make Black and White Sketches.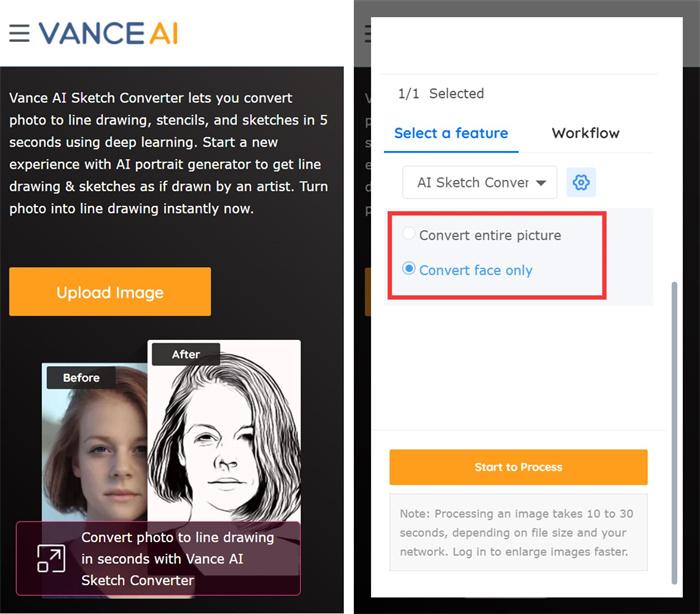 Pros:
Powered by AI to recognizing and convert face smartly
Allowing users to choose other AI features
Outputting high-quality pencil sketch
Allowing you to turn photo into line drawing online
Cons:
Limited free credits (only 3)
Without too many pencil sketch effects to choose
2. Image to Sketch AI
To create pencil sketch effects with Image to Sketch AI is safe and easy to use. It is integrated with advanced AI technology, enabling your image to be analyzed and processed by AI base on the previous training. Also, it claims that all images will be cleared up to protect users' privacy. More interestingly, there are also some popular Vtuber Maker which use similar technology. Try it if you like.

  
Pros:
Various effects for you to choose
Easy to use and fast
Privacy Protection
Cons:
Limited image dimensions (5000*5000)
3. Sketch My Pic
Sketch My Pic is totally free to use. It is able to process different formats of photos, such as .jpg, .png, or even .gif. Other than basic black and white pencil sketch effects, it also allows you to add some color to your sketch by applying colored pencil sketch effects. 
Also read: How to Sketch a Face from a Photo Like an Artist?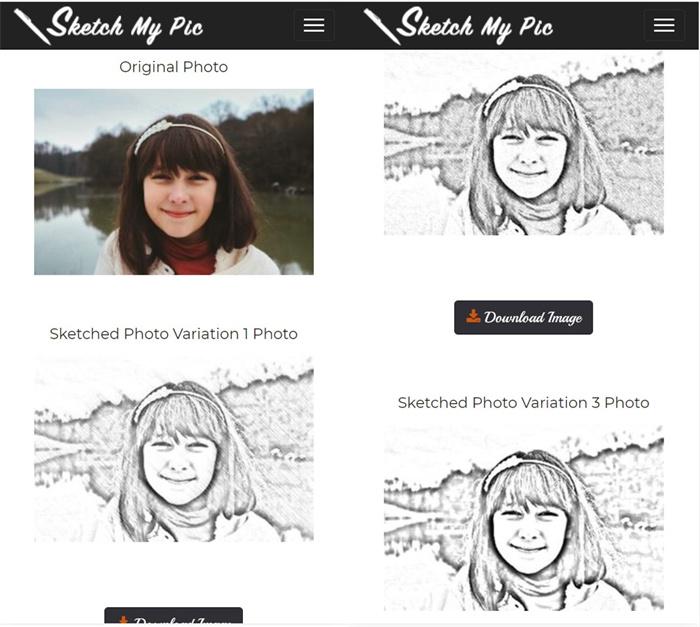 Pros:
Free to use
Available for different formats
Cons:
Only basic pencil sketch effects are supported.
Only 3 photo variations to choose from.
4. Pencil Photo Sketch
Pencil Photo Sketch is a professional picture to pencil sketch app that allows you to create pencil sketch effects of your photos. With this app, you can easily turn your photos into beautiful pencil sketches or colored pencil sketches by applying its various pencil sketch effects or filters. Apart from that, there comes some fancy AI Portrait Generator, making fancy selfies at a fast speed. Get to know more about it.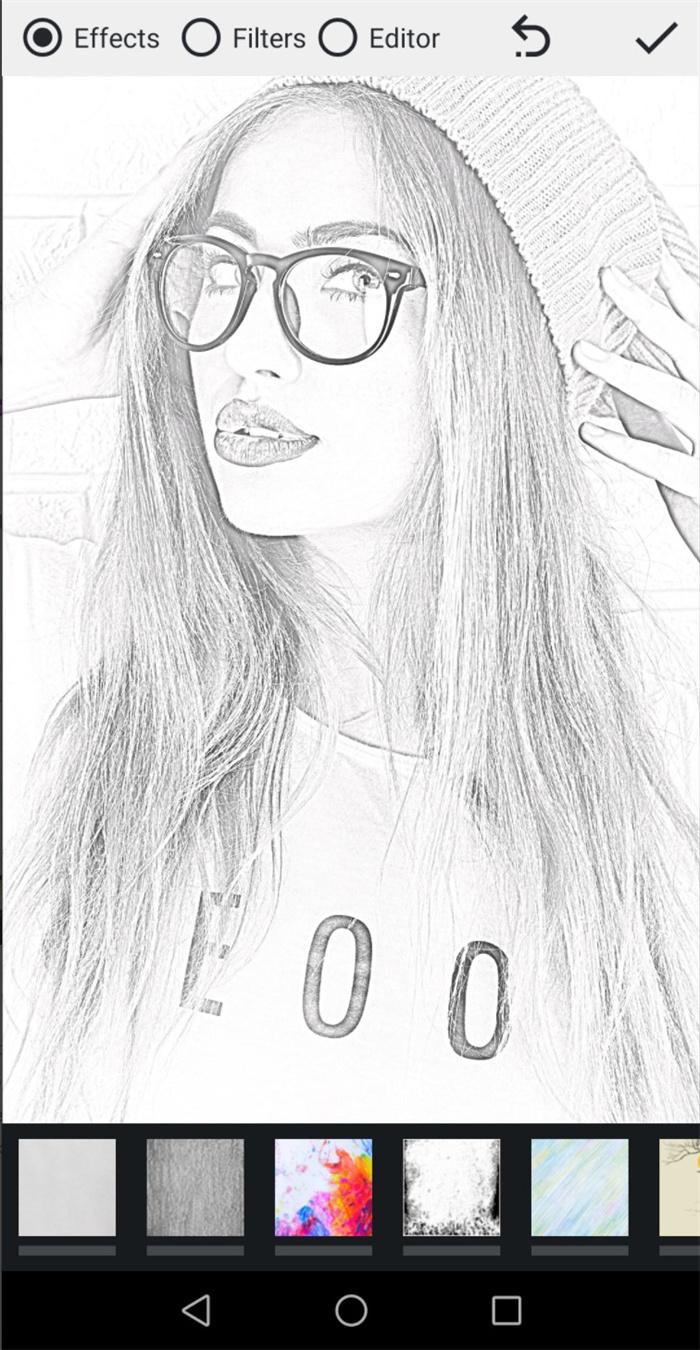 Pros: 
Compatible with different operating systems.
Supporting with various pencil sketch effects and filters.
Cons:
Takes up memory on your devices
5. Image Online
Image Online is a powerful online tool integrated with various image editing programmers. It is easy to use and can process the image very fast. In this online app, you can adjust the pencil shadow to get your wanted pencil sketch effects.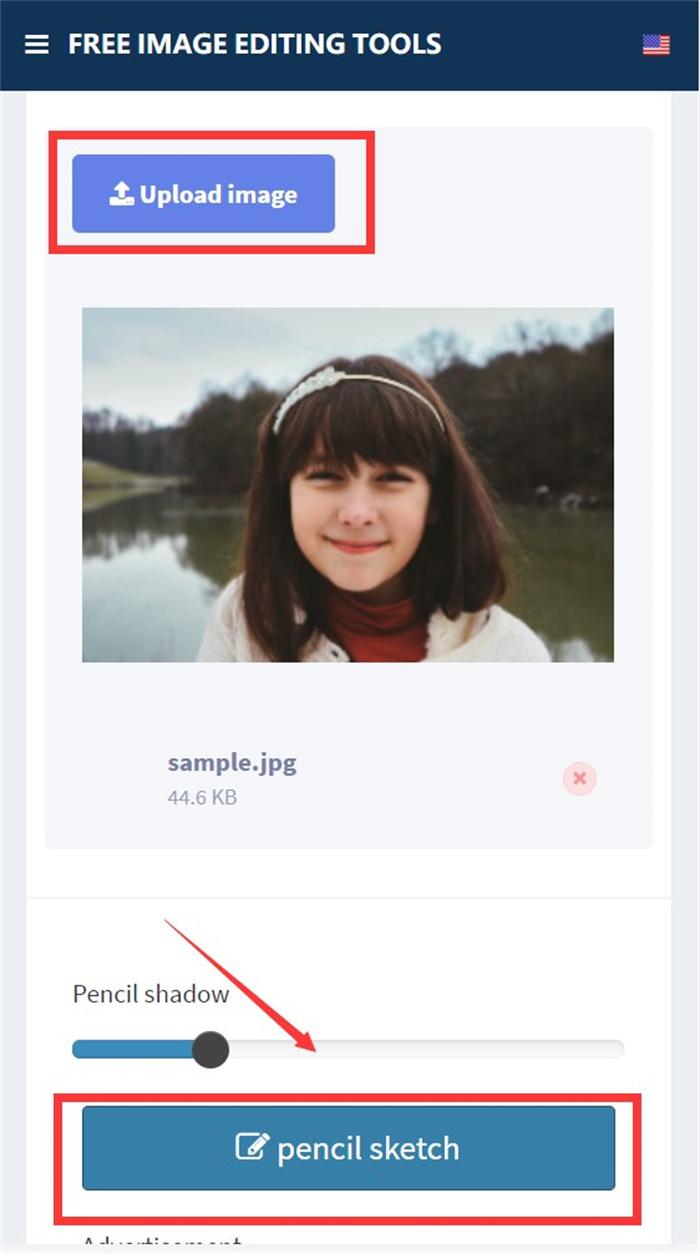 Pros:
Easy to use 
Totally free
Supporting to adjust the pencil shadow

Cons:
Too many ads
Not ideal to convert face.
Conclusion 
A powerful sketch art app is like a magic pencil for you to draw everything you like. All these sketch picture apps are easy to use and for free. Especially, some are powered by AI technology, such as VansPortrait and Image to Sketch AI, enabling your image smartly processed and convert photo to line drawing online. Pick your favorite to get stunning pencil sketch effects now. And once you get a sketch with AI, you can choose to convert it into a HD one by using the Image upscaler of VanceAI.
FAQs
1.What is the best pencil sketch app for iPhone?The 
The IOS system is friendly to various pencil sketch apps. If you want an easy-to-use online pencil sketch app, VanceAI Sketch Converter is recommended which enables you to easily create pencil sketch effects. If you want more customized effects, you may choose Pencil Photo Sketch to add various effects to your image.
2. What is the best Android app for pencil sketch?
Many pencil sketch apps are compatible with android. Choosing the best android app for pencil sketch depends on what effect you want to create. If you want basic pencil sketch effects, all the apps above can be used. Or, if you want to create a portrait pencil sketch, VanceAI will be your best choice. Also read: Best 10 Tools to Generate Pen Art Online. 
Do you find this post helpful?
Read More to Know Deeper: