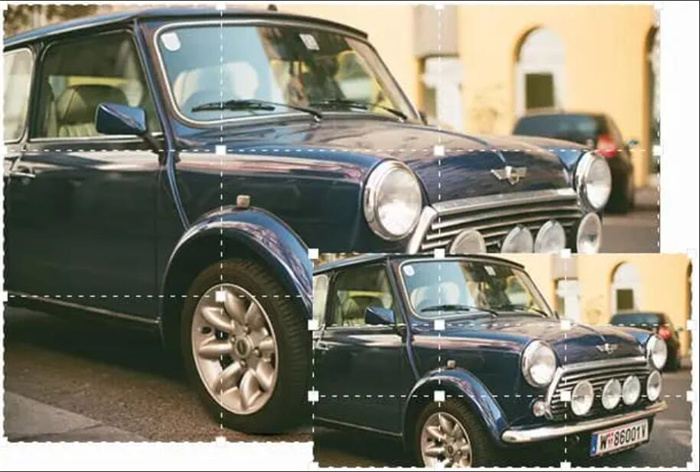 A picture is worth a thousand words. You rely on images to empower your textual content. Whether you want images for blogs, social media, or your website, you need to resize them according to different formats to ensure their quality. Fortunately, there is pic resize software available to make your job of scaling or shortening an image as simple as possible. If you worry about the resolution being reduced after resizing, you can also rely on an Image upscaler.
Here we will introduce one of the most famous tools to use for pic resizing is "PicResize" and its best online alternative tools, such as VanceAI. 
VanceAI PC is full-featured desktop software developed by VanceAI that lets you instantly process local photos in bulk with more customization options, which will significantly simplify your workflow and boost your productivity. Free Download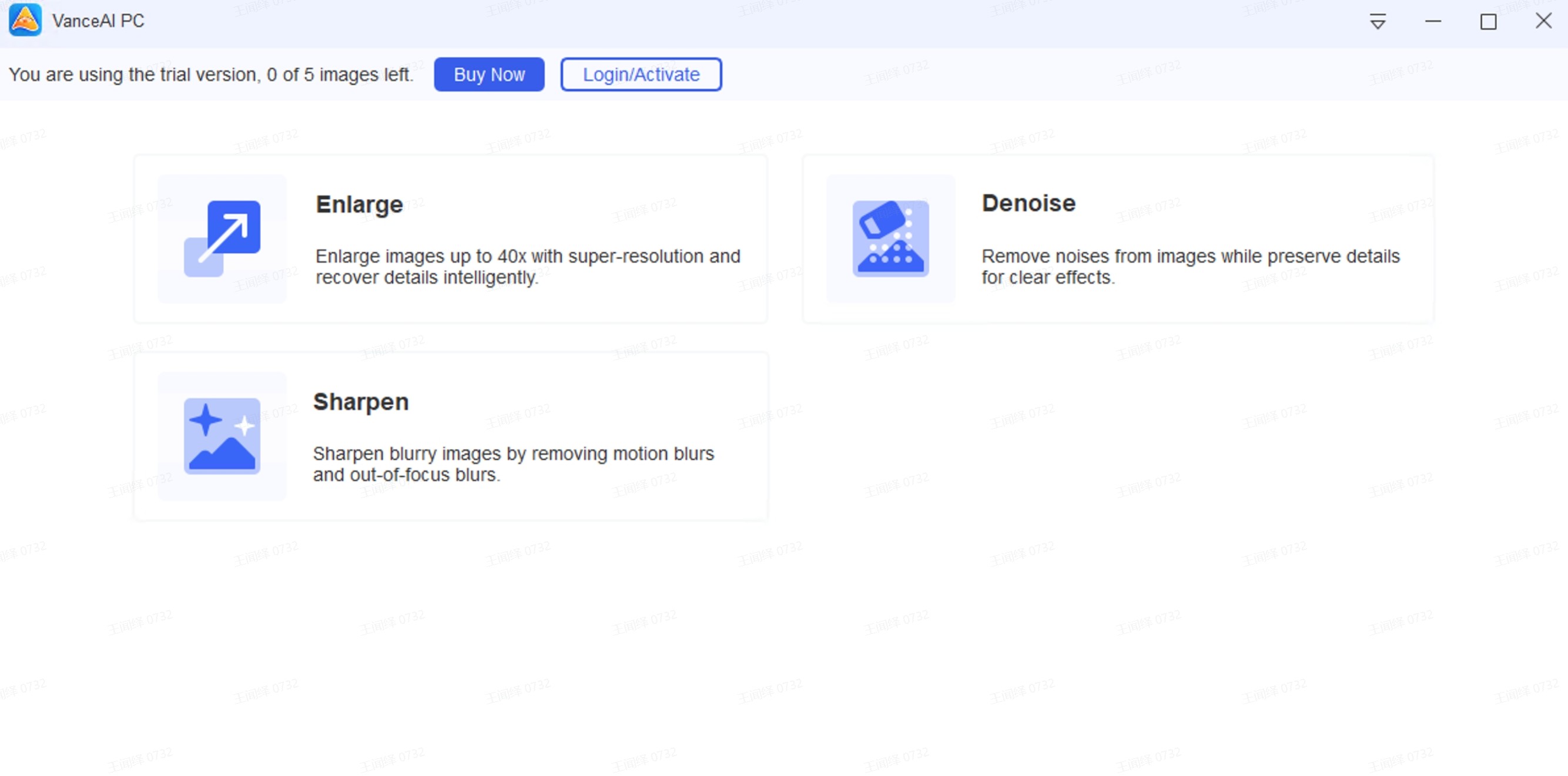 PicResize Review
What is PicResize?
PicResize is an online tool that provides the facility to crop and shrink image size. It is free to use and has successfully resized 150+ million images ever since it was launched in the market.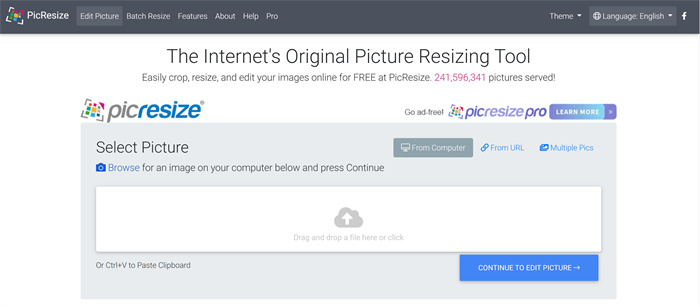 The Best Features
PicResize is very easy to use for editing the size of images. It comes with a lot of functions with a simple interface and navigation. You don't need any manual to use PicResize. It allows you to decrease the image size by percentage or a specific width or height. The resized file can be downloaded in different formats such as JPD, PNG, GIF and BMP.
The only downside is that it only helps to reduce the picture size. There are no picture editing options. So if you want to further edit pictures, an AI upscale image tool can help you. Overall it is an excellent tool for cropping, rotating, flipping and pic resizing. 
How to Use PicResize Online?
PicResize is simple to use. Just log on to the website picresize.com and browse the image you want to resize.  Choose the crop menu and rotate the menu. Then choose the Resize your picture section. Choose the available image dimensions or enter your custom dimensions. Select any effects and frames if you want. Choose the image format such as PNG, JPG etc. After the image processing is done, Save it to your computer. That's it.
Picresize batch options allow you to adjust 100 image sizes at a time. Start using PicResize free online today!
Best 5 Picresize Alternatives to Resize Pics Online
1. VanceAI Image Resizer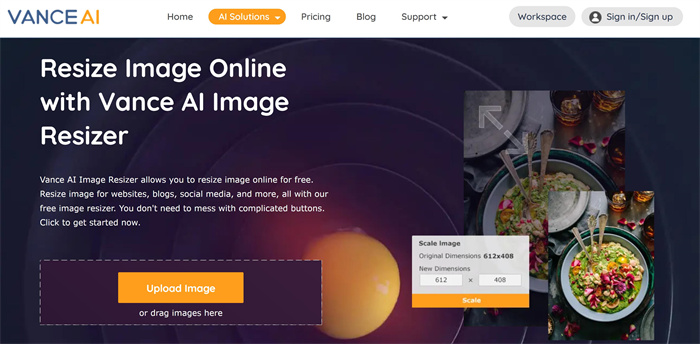 VanceAI Image Resizer is a free image resizer tool. It is equipped with an easy pics resize option to help you decrease or increase the size of as many images as possible. You can operate the tool regardless of any photo retouching or resizing knowledge. It is that simple. VanceAI also lets you upload and resize multiple images in one go. This helps to save time.
If you worry about image quality loss after being resized, VanceAI also has an AI solution: Image upscaler to help you fix the problem.
2. iLoveIMG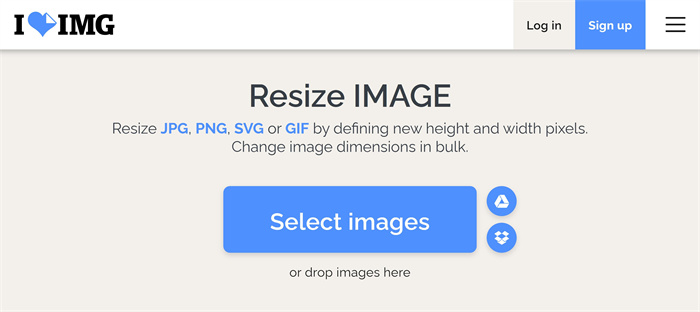 iLoveIMG is not just a pic resize tool but is a complete online photo editor.  It can be used for compressing images, adding watermarks and more in addition to resizing them. The system deletes all the history after 2 hours of usage to rule out file theft chances.
The tool is also compatible with multiple languages around the world. It can be integrated with Dropbox and Google Drive to make working with images easy for users. It is perfect for resizing pics online in an organised way.
3. Adobe PicResize Tool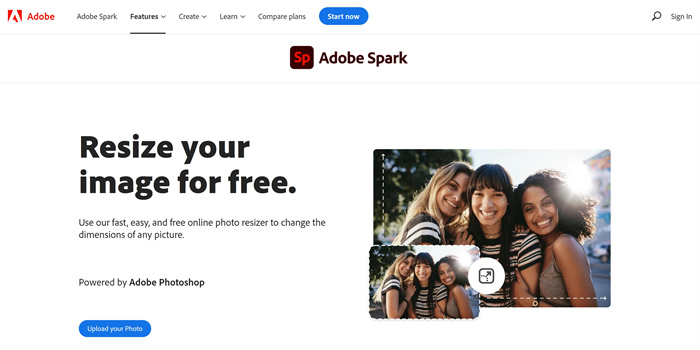 Adobe is a renowned name in the photo editing world. It provides a free online pic resize service that is fast and easy to use for all. You can use this tool to adjust the picture size according to the required dimensions in a few seconds. This makes it super effective for posting images on social media and even printing. You can even resize the images of your website to help it load quickly.
4. Simple Image Resizer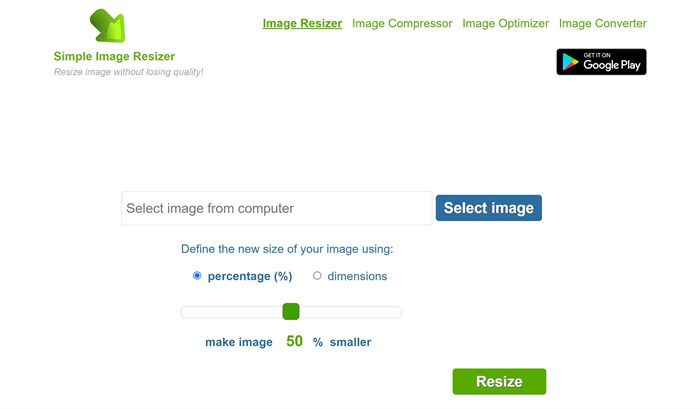 Simple Image Resizer as the name suggests is yet another easy yet effective tool for pic resizing. You can do all the work online. Just go to the website and upload the images you want to shrink or scale. It supports multiple image file formats such as JPEG, JPG, PNG, GIF and BMP. it is a great alternative to PicResize without compromising on image quality.
5. Promo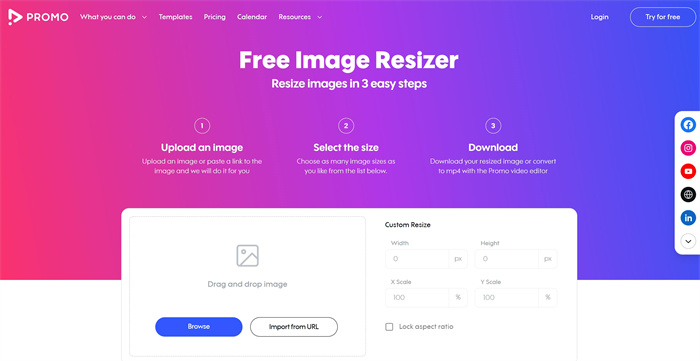 Promo is an excellent image shrink tool. It helps to resize images across 50 required web and social media formats with a single click. This tool is perfect for adjusting image height and width for different formats.
FAQs
Is Picresize safe to use?
PicResize is 100% safe, simple and easy to use for all. However, it is more effective at reducing images instead of making them larger.
How to resize pics using Picresize?
You just need to browse the website and select the images you want to resize.
Choose the crop the image option.
Choose to resize the image.
Enter dimensions
Choose format and click save to disk to finish.
Conclusion
Resizing images has never been so easy, simple and fun before! Try these tools to shrink images and share over social media with your friends and family! Enlarge your image with AI-powered VanceAI Image Upscaler within 3 seconds.
Also read: Top 15 Best Image Resizer Review 2022
Do you find this post helpful?