You'll feel like you've stepped back into the early 2000s with the greatest online photo printing services. Producing print images has decreased as cellphones and digital cameras have become more popular. All of your images are saved on your phone or digital camera, and you may access them at any time. After that, you may share them virtually by uploading them to computers or storing them on your smartphone. However, in recent years, print pictures have regained popularity, and photo printing businesses have followed suit! This is mainly due to the accessibility of some online tools which enable you to enhance photo quality yourself so that the quality of your print pictures can be ensured.
If you're looking for a decent photo printing service, pay attention to the pricing and quality of the image. It is important that all prints be clear and appropriately portray the location the picture was taken. You'll be able to hold great prints of your most cherished memories with the finest online photo printing service. Of course, it is recommended to enhance your image first with VanceAI tools before printing them.
VanceAI PC is full-featured desktop software developed by VanceAI that lets you instantly process local photos in bulk with more customization options, which will significantly simplify your workflow and boost your productivity. Free Download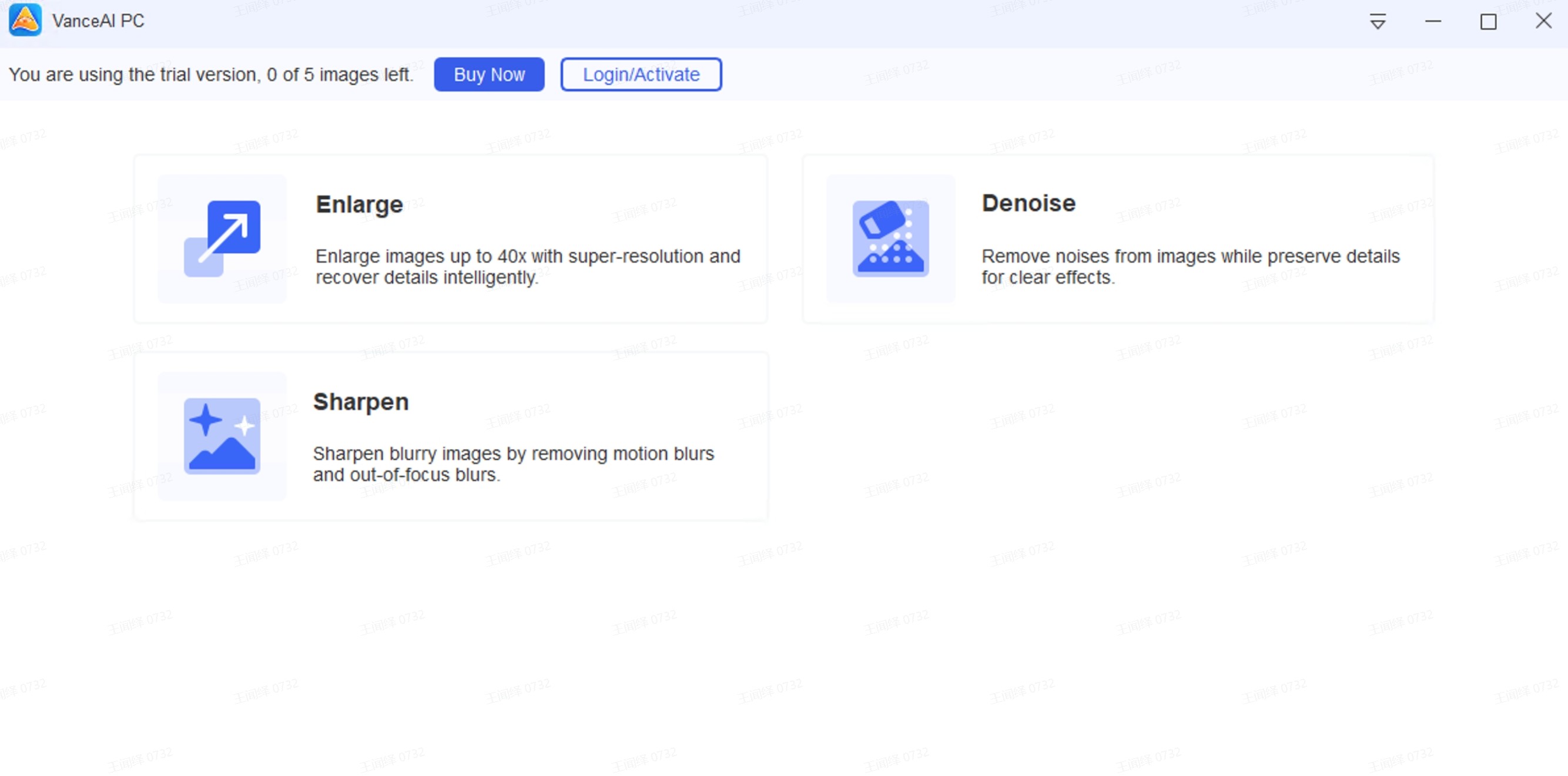 Best 15 Online Photo Printing Services & Apps Review
Variety of Products

Quality of Prints

User Friendly

Price

Overall

Rating

Shutterfly

Wide range of unique

options, including

non-traditional gifts

Generally high quality,

but editing options are

limited

Website and app are not as

user-friendly as other services

, editing options are limited

Expensive

3/5

Snapfish

Large assortment of

prints and gifts, well

designed album platform

Good print quality, but

some products may have

errors

Website and app are easy to

use, well-designed album

platform

Expensive

3.5/5

Mpix

Variety of products, but

selection is more limited

compared to other services

Print quality is not as

high as other services

on this list

Website and app are not as

user-friendly as other

services, difficulties uploading

photos and creating photo

books

Moderate

2.5/5

Nations

Photo Lab

Diverse assortment of

photo items, similar to

Shutterfly but not as

extensive

Excellent print quality,

with options for a variety

of paper types and

mounting options

Website is easy to use,

but no app

N/A

4/5

CVS

Wide range of options

beyond traditional photo

services

Print quality is generally

average

Website and app are generally

average in terms of

user-friendliness

Meh

2.5/5
1. Shutterfly
As a present for a special person in your life, you may not be able to get them enthused about a typical picture album. Many photo printing firms have come to realise this, and Shutterfly takes it to a whole new level by offering a variety of unique possibilities. There are a wide variety of products that may be printed with your photographs such as shower curtains, pet bowls, flowerpots, tea towels, and coffee mugs. With so many choices, selecting a unique present should not be a problem. Images may either be posted directly to the app or website, or they can be imported from social media sites like Facebook and Instagram. Because Shutterfly's editing choices are limited, you may wish to make any necessary adjustments to your images before uploading them. A recommended choice for you is to use an Image upscaler first. You'll receive superior standard prints from one of the other businesses on this list at a lower price. Is there a time when you'd want to view your picture in a new and exciting way? The best option is to use Shutterfly. If you are not satisfied with the result, you can use some tools to make photo hd.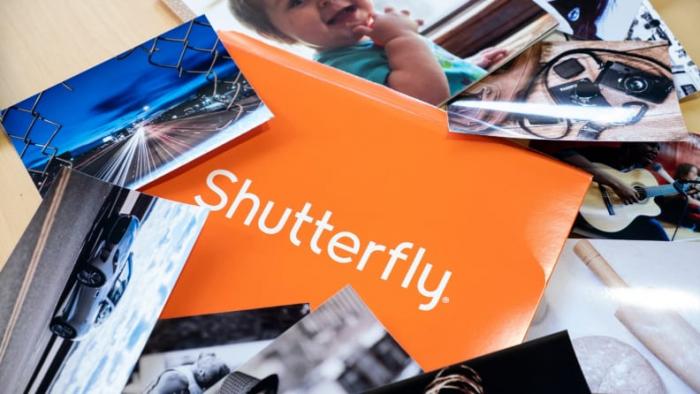 Pros
Aesthetic prints
Choices abound
App
Cons
2. Snapfish
You're right if you believe "Best Overall" and "Best All-Around" sound the same. We couldn't decide which one to put first, so we erred on the side of caution. The quality of certain goods isn't as good as it might be, but Snapfish is still a good choice for the majority of people. Snapfish's products are of high quality, and the company's website is simple to use. Snapfish has a huge assortment of picture prints and gifts. Their platform for creating picture albums is well-done, and I use it a lot. The Snapfish app, which allows you to make purchases and get extra discounts, is a fantastic perk.
The posters arrived in a tube, but the wrapping was enough to keep them safe. The back of the photocard has the Snapfish logo, despite the fact that the photocard was professionally printed on both sides. In the grand scheme of things, they are minor gripes. For everyone who wants to print their photos online, Snapfish is an excellent option.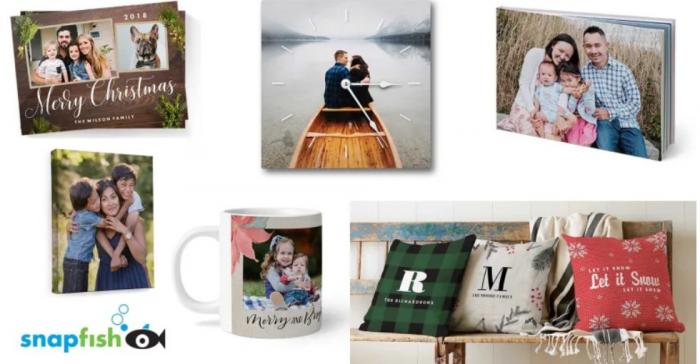 Pros
Choices abound.
Several ways to import data,
Cons
Errors in colour reproduction of a semi-significant.
Books of photographs of poor quality.
Expensive.
3. Mpix
We were really pleased with the packaging provided by Mpix Photo Printing. Only two sites, including Mpix, were able to fill the 20x30 flat. But Mpix's website kept "eating" my photographs, and the photo book creation feature was a real pain in the ass!
Among the many high-quality photo printers, Mixbook photo Printing offers a unique two-sided photo card that does not include a logo and does not need a minimum order quantity to purchase. Photo book creation on the site was a pain, though. After being rolled up and weighted down flat overnight, the 20x30 remained in its tube-like form.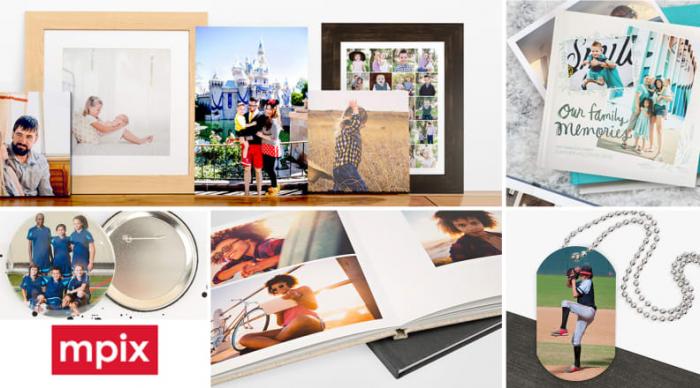 Pros
Safe handling.
Choices abound
App
Cons
Prints of a low standard.
4. Nations Photo Lab
The prices of Nations Photo Lab are moderate, but the print quality is excellent, and the assortment of photo items is diverse. Although there is no app, the Nations website is easy to use. The PC upload method is simple and the site provides a number of paper kinds, mounting options, and photo cropping options, so don't expect to transfer your Facebook images or Instagram pics. The two-sided, non-logo picture card from Nations Photo Lab Photo Printing is one of our faves when it comes to print quality. However, the unwieldy picture book platform and the rolled edges of the 20x30 print precluded it from being the best option out of the bunch.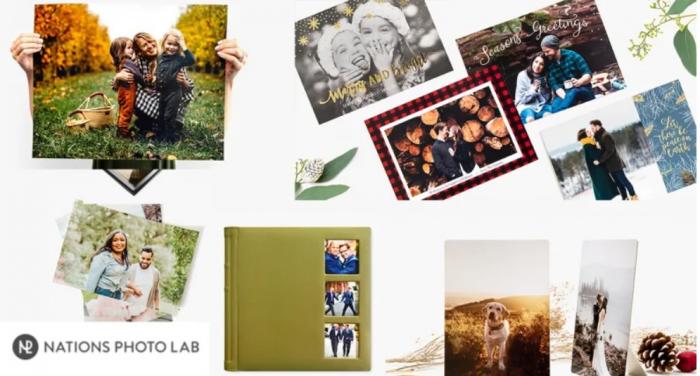 Pros
Aesthetic photos
Choices abound
Cons
There's no app for it.
Prints are a little darker than we'd like.
5. CVS
In addition to the regular picture services, CVS provides a wide range of additional options. The answer is yes, and you can order prints varying in size from mini-wallets up to 20x30, picture albums ranging from cheapie pocket-sized books to a luxury leather-bound lay-flat album, cards, and all kinds of other photo presents. It's possible to get some of these goods at your local CVS on the same day. It's rare for CVS since they also provide passport photographs as well as photocopying and photo printing, film processing, and home video conversion to DVD or digital. We had the same experience with CVS's picture service that we had with Snapfish: it was "meh" for the money. If you're on a tight budget, we suggest using Amazon prints, or if you're willing to spend a bit more, Shutterfly.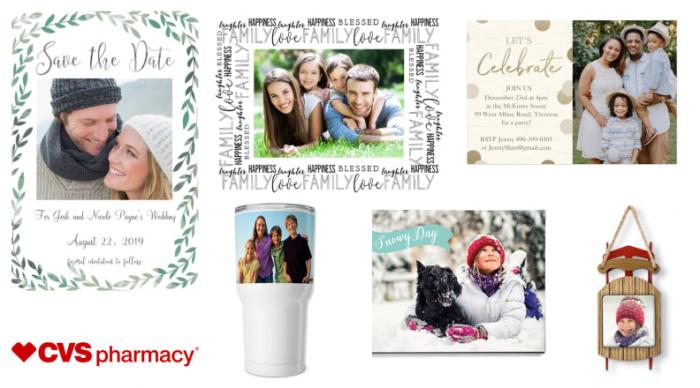 Pros
Having a wide variety of alternatives is a plus.
Pickup on the same day
App
Cons
This envelope is too thin to handle safely
Errors in cut and colour.
6. Walmart Photo
The fact that Walmart offered the most affordable online photo printing services is no surprise. When it comes to photo printing, Walmart is the place to go if you aren't seeking to build a picture book. Overall, it's an excellent product, but it's not nearly as good as some others.
Compared to most other establishments, their pricing is on par or even lower than those of their competitors. In addition, there are usually discounts and coupons to be found. If you purchase $35 or more, you get free delivery, and if you don't, you get a discount. That's odd. Some goods may be picked up the same day you purchase them in-store.
That you can get a single card for a cheap price is unique. Because cards are printed on picture paper, photo printing on the reverse side is not an option. Although the picture book platform is a little annoying, the book's quality is respectable if you insist on using it.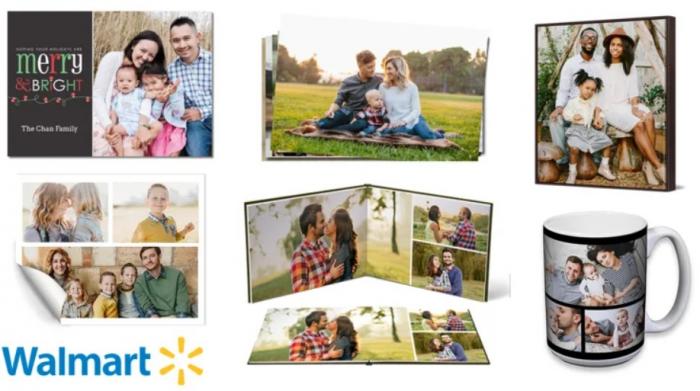 Pros
Having a wide variety of alternatives is a plus.
Pickup on the same day
App
Cons
Inconsistencies in the colours.
7. Costco photo Printing
Prices at Costco photo printing are reasonable, and they provide a wide variety of photo services. If you buy in bulk, photo cards may be extremely inexpensive, but only if you buy 50 of them. Additional services, such as picture restoration, are only available in-store. To print your images and do anything else, you'll need to be a member of Costco.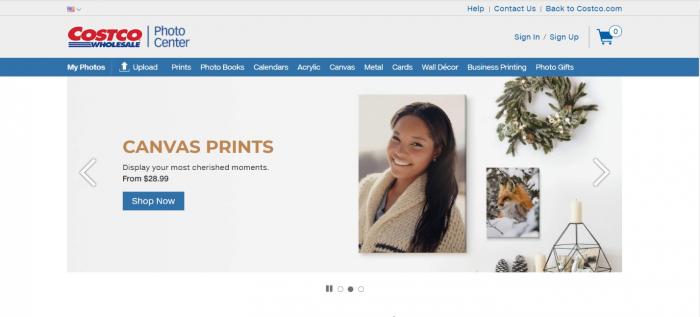 Pros
Aesthetic photos
Choices abound
Cons
There's no app for it.
Prints are a little darker than we'd like.
8. FedEx
At their photo printing station in-store, you can turn your favourite images into high-quality prints right away. A range of sizes are available, from wallets to 8" x 10" prints. You may also eliminate red-eye, trim the picture, or apply artistic borders.
To help you get the most out of your images, FedEx Office Print & Ship Center provides a wide variety of photo printing options.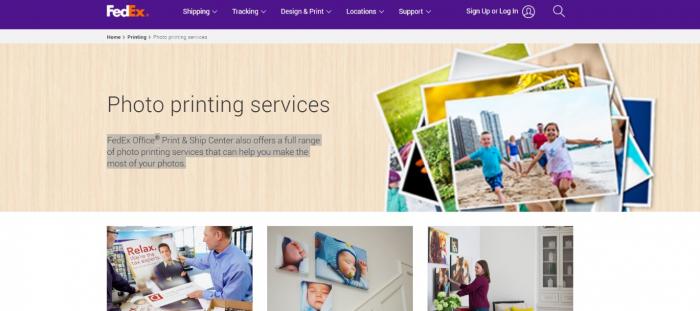 Pros
Aesthetic photos
Choices abound
Cons
9. Bay Photo Lab
When you work with Bay Photo Lab, you can tell that the people there are passionate about photography. MetalPrints, eye-catching Wall Displays, handmade Albums, and more may help you put your photos and artwork in the spotlight. There's nothing stopping you from finding your favourite!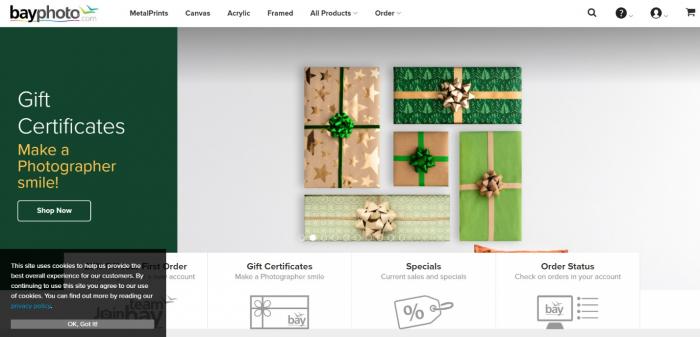 Pros
Aesthetic prints.
Choices abound.
Cons
10. Pro image photo
Take use of industry-leading photo printing equipment and RA-4 chemicals to produce professional-quality C-Prints . Their cheap pricing are a result of their status as one of the country's major professional labs.
Sizes range from 2"x2" to 12"x18" and come in a variety of finishes, including glossy, matte, and metallic. During lab hours, your purchase will be available in around 2 hours. Prints of the greatest quality are available for a fraction of the price, in a number of sizes.

Pros
Choices abound.
Several ways to import data,
Cons
Errors in colour reproduction of a semi-significant.
Best 5 Photo Printing Apps
Price

Quality

Features Options

Support

Device

User

Friendly

Shutterfly

High

Prints are generally good quality

with vibrant colors

Cards, albums, prints,

calendars, custom gifts

All devices

√

FreePrints

Free

Prints are of high quality with

excellent color accuracy

Limited print sizes

iPhone, iPad,

Android

√

LALALAB.

Moderate

Prints are of good quality with

sharp images and vivid colors

Photo albums, posters,

and more

All devices

√
1. Shutterfly
This photo printing app is a great choice for those searching for custom-made presents. Shutterfly offers a variety of products, including cards, picture albums, prints, calendars, and personalised photo presents. Shutterfly's picture collage maker allows you to make a photo collage. You may even use the goods you buy to adorn your house. You may use picture blankets, canvas prints, and Christmas decorations to personalise your home. Shutterfly also makes it easy to customise your wedding invites. Create an account and begin uploading your photographs. You may save your photographs for free because of the included free storage.
Pros
Innovative packaging for delivery.
An easy-to-use user interface.
Sharing photos online.
Cons
Photos taken during the testing process have a small blurring effect.
There are just a few picture editing tools available.
Shipping costs are high.
2. FreePrints
You may print your images from your iPhone, iPad, or Android smartphones for free with the service Free Prints. Deluxe glossy or superior matt picture paper are both options. Every month, you may purchase 45 6x4-inch (15x10-inch) prints for free, resulting in a total of 500 free copies every year. All you have to pay is the shipping price, and they will get them to you quickly. There are a plethora of different print sizes available, but they come at a cost.
Pros
Easy User interface.
High quality photos.
Cons
3. LALALAB.
To print images straight from your smartphone, there's no better app than LALALAB. With just a few mouse clicks, you can transform your most treasured photos into a variety of products, including photo albums, posters, and more. There's an LALALAB. product for everyone, whether it's for yourself or a loved one. More than ten million people have downloaded and utilized their app.
Pros
Print your best moment in 5 minutes.
Make your space with memories.
Cons
Glossy photo printing is little bit expensive.
4. Easy-PhotoPrint Editor
A photo printing programme called Easy-PhotoPrint Editor is simple to use. Many helpful templates and a free layout editor are included to help you create a wide variety of print projects (photo layouts, cards, collages, calendars, disc labels, photo IDs, business cards, stickers, posters). Photo prints may be combined with a variety of templates to create collages and calendars. You may use the basic poster template to make creative posters that can be used in shops and other places. Simply add photographs and text to the design.
Pros
Easy to create other everyday items.
Comes with plenty of ready-to-use templates.
Cons
Fewer gifts than competitors
Expensive.
5. CHEERZ- Photo Printing
Personalized picture books, prints, canvases, magnets, and a slew of other photo gifts may be yours in a matter of minutes, and they can be sent anywhere in the globe. With just a few clicks, you can have all of your favourite iPhone images printed out. It doesn't matter whether you're buying Cheerz for yourself or for a loved one; it's the ideal present. Cheerz has a straightforward user interface, beautiful designs, and speedy turnaround times.
Pros
Large format prints
Wall art options
Intuitive interface
Cons
Sometimes have quality issues.
Conclusion
All of the photo printing providers I evaluated had excellent to exceptional quality. There wasn't a slouch in the pack. When buying images or photo items for a particular occasion, consider using AI image enhancer. These tools are great helpers. They make product photos clear and crisp to a great extent by fixing blurs and pixelation all automatically. All texture and details of your photos got exhibited very well.
Despite the fact that it offers the same selection of picture items as most others, the quality is unrivalled.
FAQs
Where to print large photos?
You can print large photos from all our mentioned platforms.
How do I change the size of a photo for printing?
You can Resize Image Online with VanceAI Image Resizer.
People also ask:
How to Enhance Image With VanceAI?
How to Optimize Your Photo With VanceAI Workspace?
Do you find this post helpful?
Yes
No