We've all seen how literature can be used to tell stories on the little and big screen. However, today you can master the art of storytelling through photography.
Much like a picture can paint a thousand words, a powerful photograph can transport your audience to a different world. It can ignite your viewer's emotion and imagination. And craft a beautiful story without needing movement or dialogue. What's more, using Image upscaler could greatly upgrade your photo's quality  instantly, which attributes to make your photo storytelling better.
What Is Storytelling Photography?
Storytelling photography is the use of still images to tell a story. You can tell your story with a series of images or even a single image. Photographers can use photos to narrate a complete story – from beginning to end. Or use story fragments. However, since every style of photography can be used to create a story, storytelling is not classified as a specific type of photography. For instance, portraits, fantasy, and even documentaries can be used for storytelling photography.
10 Tips on Getting Visual Storytelling Photos
1. Know your story before you tell it to others
Before you start crafting your story, you need to understand what it is. Your story will serve as a roadmap to help your narrative. In fact, you can tell an entire story with a set beginning and end using photographic storytelling. You can also tell an open story, in which the plotline is left open to interpretation.
2. Choose your photography style.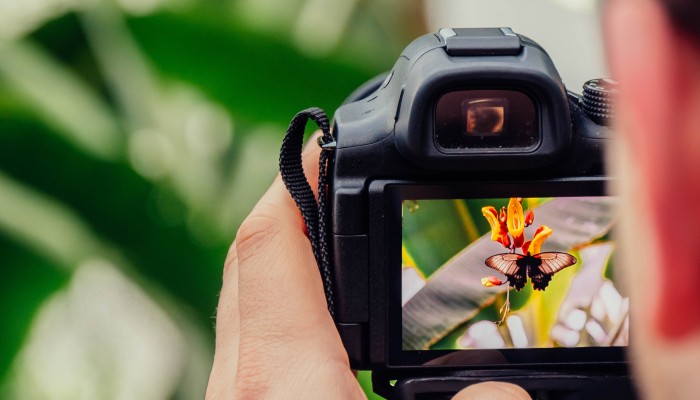 There is no one-size-fits-all approach to photography when it comes to storytelling. You can use any type of photography you like to tell your story. Portrait photography may be used to build characters, while landscape photography can be used to create an entirely new world.
However, self-portraits are also a fantastic way to tell stories, where the narrative shifts to a first-person perspective. While you can use a studio to create highly stylized shots and even portray your story through documentary photography. Use a helpful tool like VanceAI when you deem fit.
3. Use costumes and props to develop a character.
In storytelling images, costumes are fantastic exposition tools. For instance, a prince can be defined by a gown and a crown, while black clothes can identify an evil character. The way a character is dressed can reveal a lot about them and their situation. That said, props also play a similar role in visual storytelling photography.
4. Use Visual Symbols
Visual symbols are an excellent tool for evoking powerful emotions in storytelling photographs and can guide the audience in the right direction. Animals, for example, might be linked with spirituality. The weather can affect the emotional tone; a sunny sky can symbolize happiness, while a rain might convey sorrow.
5. Add meaning to your photograph using colors.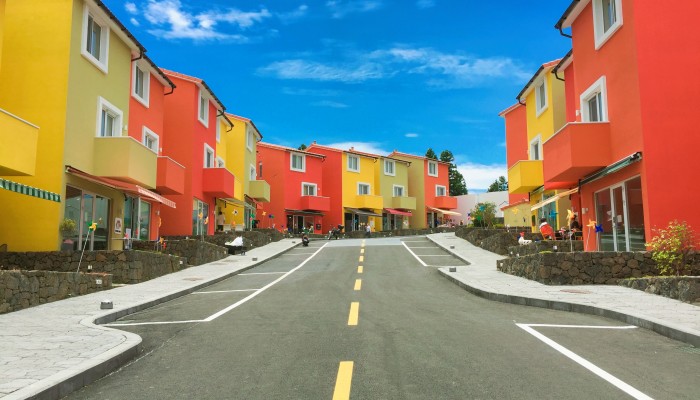 Colors are rich in nuance, ideal for images that convey a storytelling photograph. Adding colors to your narrative is the perfect way to add value to your images. Using colors in this way will help you set a structure for your story and the photographs. A cool foreground combined with warm colors in the distance, for example, could indicate a transition from bad to better.
6. Structure your narrative
For a storytelling process, how you structure your photos can play an important role. You must determine how the narrative will be told. What kind of information will your image contain? Do you prefer to tell open or closed stories? Will you photograph a series of images or simply one?
7. Your composition will drive your story.
Without saying anything, you're taking the viewer on a journey through your story. You must provide them with knowledge and guidance. You can include stylized and posed photos with a lot of symbols and ideas in them. You can also apply action shots to add movement and tension to your scene.
8. Direct your subjects
When it comes to storytelling, characters are usually the main focus of most stories – even when you're the photographer. Remember, the viewer is following your character with how the story progresses. If the character moves away from the camera, the audience will be compelled to follow him, and it gives the illusion that they've left something behind.
9. Take control of the entire frame.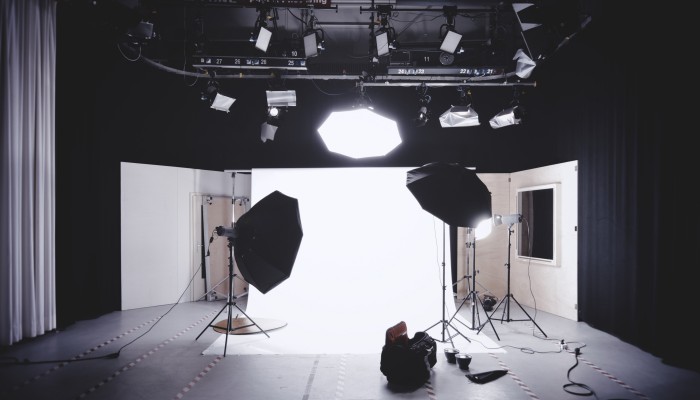 Don't only consider your subject, their lighting, and their placement. Be mindful of the entire scene in front of you, including backdrops, details, shadows, and bright spots, among other things.
10. Use emotions
People and faces are essential for capturing emotions. And since emotion can also be conveyed through body language, capturing entire bodies might be useful at times.
Make Your Storytelling Photo Perfect
Here's a step by step guide on how to use Image Enlarger to enhance your storytelling photos.
Step 1:Upload Image
Go to VanceAI and choose your desired photo you want to upscale.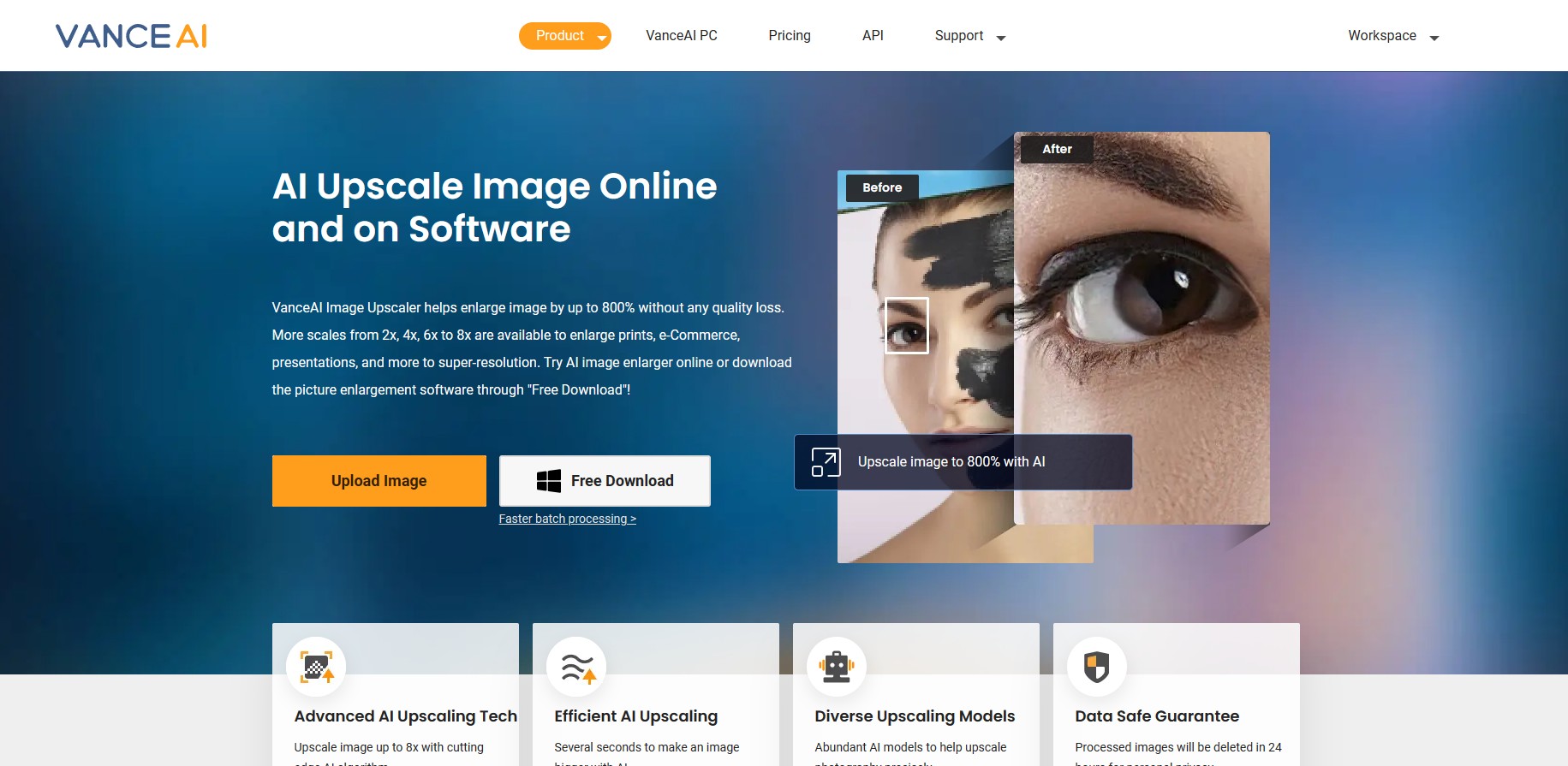 Step 2: Select the scale size
After you've chosen a size, you can sharpen or denoise the image. You can also choose to sharpen or denoise the image, removing any noise or blur that would otherwise reduce image quality. Then press the start process button.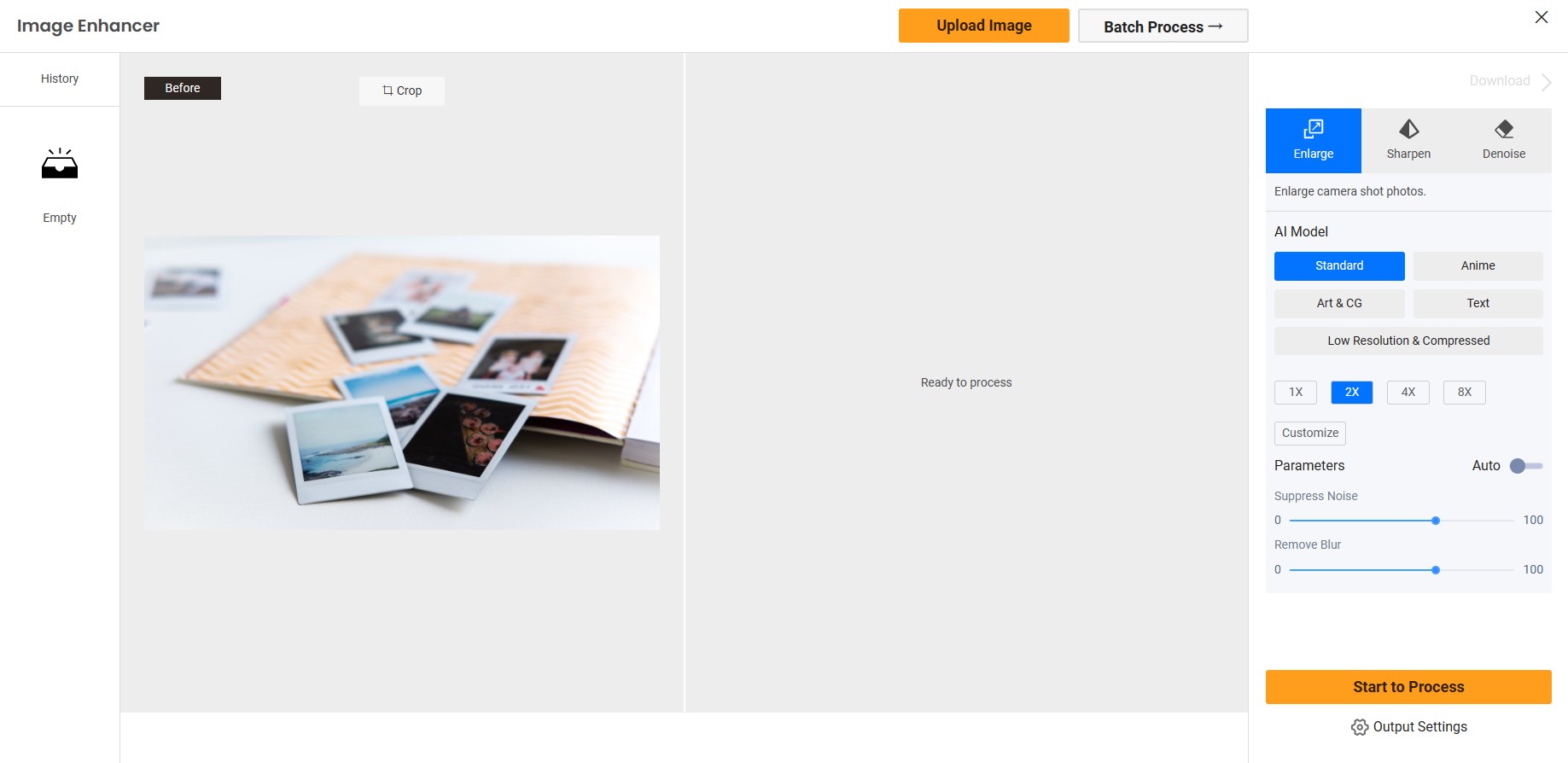 Step 3: Download Image
To download upscaled images, you need to create an account, but you can sign up with Google if you want to speed up the process. After you've been authorized access, you can start downloading images immediately.
Performance Review

VanceAI gives customers access to a set of high-quality enhancement tools. It also allows you to increase picture resolution by up to800%, refine detail, restore colors, reduce noise, and correct underexposed night photos. This image enhancer can be used as an automatic photo editor to apply these changes with just a few clicks. The editor includes a wide range of photo image-enhancing tools for creating stunning magic of storytelling KD8 1.2K.
Conclusion
If you're into brand storytelling, trust me when I say you won't find a better way to practice your creative muscles as a photographer. Not only does the potential for creating unique stories with expressive and innovative visuals are endless, but you can also play around with various sorts of photography and tell stories in whatever way you like.
We hope that these ideas for creative storytelling will spark your imagination to create something unique.
FAQs
Why is Storytelling Important?
Why is storytelling important, you ask? Well, first, storytelling is one of the most effective ways to evoke your audience's imagination and emotions. It can make someone feel happy, thrilled, and even feel the pain of someone else.
But maybe the best part of storytelling magic is that they help us get to know ourselves better. And it is for this reason visual storytelling holds so much importance in photography. Read more: Best 10 Online Wrinkle Remover Apps for Portraits
Do you find this post helpful?