Tutorial On Forced Perspective Photography
Wouldn't that be fun, playing with objects, creating optical illusions, making objects smaller or bigger than they really are? I enjoyed photography for a while when I realized forced perception is my niche. The genre brings out my creativity, inspiring me to perceive things in a unique way.
When I first started forced perspective, my mind was constantly in doubt of the creativity inside me. I dragged myself out of the plethora of surmises by experimenting with different illusions, angles and shots. And then, there was no turning back. I finally found my calling in the field of photography!
I would give some credit for success in achieving my goal to VanceAI. The online editing platform offers you the best image enhancing tools to create a high-quality outcome. You can upscale images using an AI-powered photo upscaler. Sign in and make an account now to level up your photography game!
One Click To Depixelate Photo With VanceAI Image Upscaler
Getting rid of pixelated photos is every photographer's dream. The grains and blurs ruin the picture quality, and all the creative efforts go in vain. Sometimes, when you upload a picture on social media or crop out something, the rest of the image becomes grainy and blurry.
It must have been troubling to see a high-quality image turn into a pixelated, lousy photo.
You must not worry now because VanceAI Image Upscaler has come to the rescue! VanceAI Image Enhancer provides the user best tools to upscale the image without losing quality. The user can enlarge the photos online for free!
VanceAI Image Upscaler is a powerful photo upscaler that enlarges photos while keeping the quality intact. The user can take advantage of advanced tools of upscaling images in producing banners, printing, businesses, presentations etc. The scales available in variety allows you to enlarge an image without losing its sharpness. You can turn low-quality pictures into clean and crisp photography wonders.
The AI-powered image upscaler offers to upscale an image up to 800%. It allows the user to enhance the details and texture of an image. The photo AI image enlarger has a data safe guarantee, which means your data will be deleted in 24 hours. You can reduce noise from your images to make them better quality. The photo enlarger removes pixelation and blockiness from your photos which shows a lot of evident and sharp details.
Wondering how to use this incredible image enlarger? The following steps will guide you on how to upscale your image using VanceAI Image Upscaler.
Step 1
Visit VanceAI website and upscale the image, click on "upload image."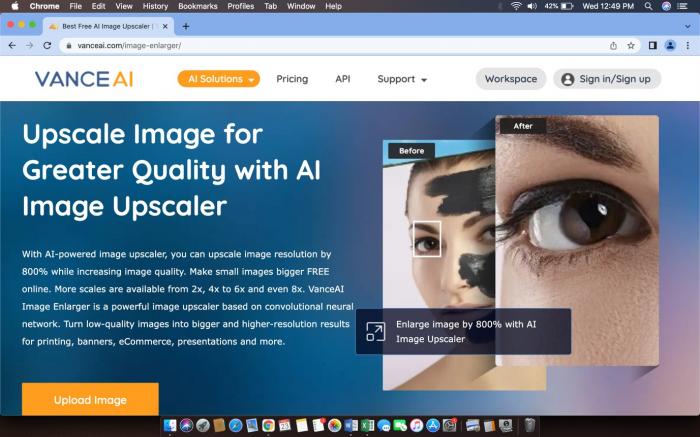 Step 2
Select an upscale option (2x,4x,6x,8x) as per need. Noise reduction and blur removing options are also available. Then click on the option "start to process."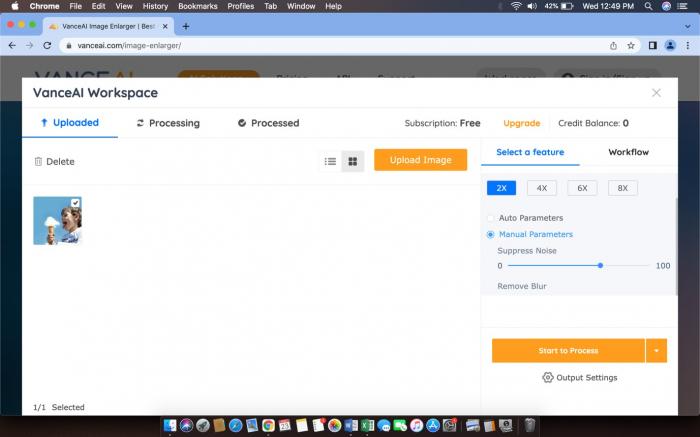 Step 3
Click on the option "preview image."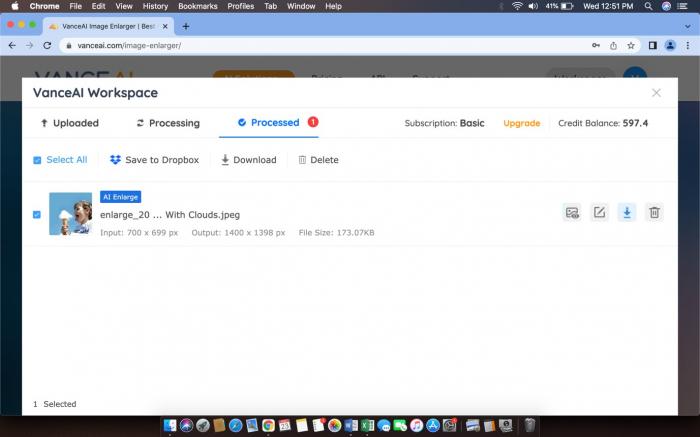 Step 4
Download the final upscaled result by signing in.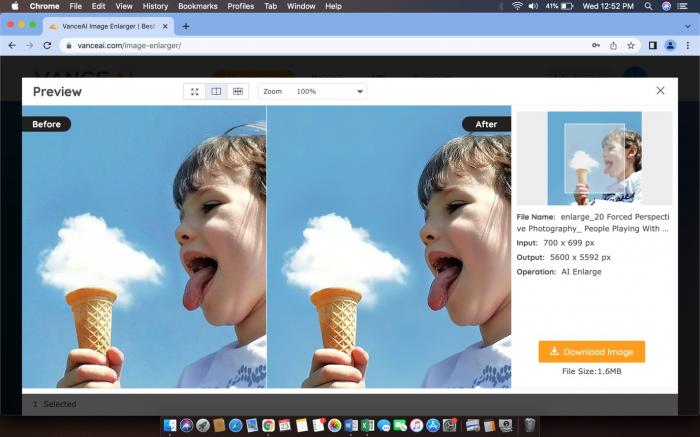 In the comparison above, it is evident that the results of the upscaled image are incredibly unbelievable. The quality remained intact, and the noise reduction has improved the image clarity. The enlarger has not caused any pixelation and blockiness, which makes the image high-quality.
What Is Forced Perspective Photography?
Forced perspective photography uses different techniques to create optical illusions. This photography trick manipulates the audiences by making a subject in the photo unusually large, small, distant or close. The subjects in the photo must be at a certain distance with each other to create an interesting relationship between them.
For example, you may have seen people posing with Pisa tower. The pose is done at a certain distance to make the two objects look similar in size. People pose as if they are pushing the tower creating an illusion. In reality, you have to find a perfect distance to do illusion forced perspective photography.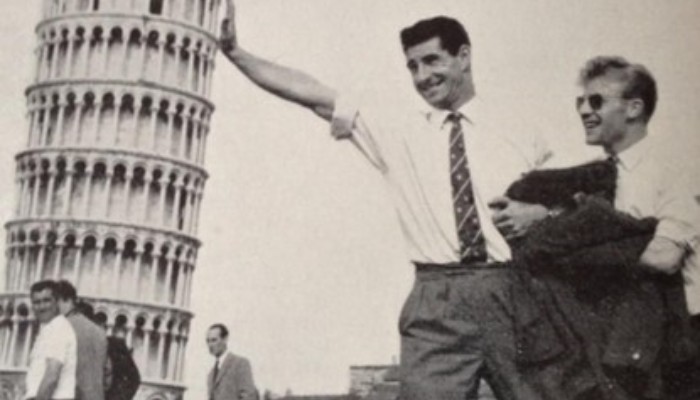 10 Ideas For Creating Forced Perspective Photography
Forced perspective photography is an unusual way of channeling your inner creative genius. We have some easy forced perspective photography ideas for you. Hopefully you will find the forced perspective photography ideas helpful.
Select Equipment
It is not essential to own a pricy DSLR for shooting a high-quality image. Forced perspective in photography is more about having a creative vision than owning incredibly expensive equipment.
Using a phone or a camera will not make any difference. Take a tripod with you because you would not want to capture a shaky picture. Set up the camera at a distance, make adjustments in camera settings according to the circumstances, and you are all ready to do illusion forced perspective photography.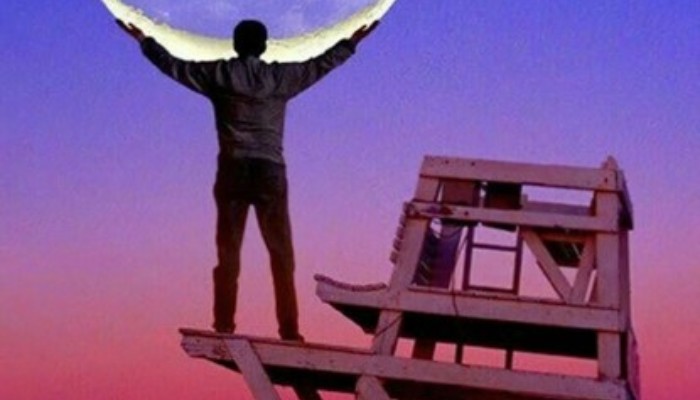 Plan Before The Shoot
Planning ahead will save your soul from unnecessary trials and tribulations. Make sure to decide on a shooting spot beforehand. Prepare the props you want to include in the photos. Make arrangements with the model (if you have any).
Discuss clothes, makeup, hair and poses with the model in advance. Make necessary camera adjustments, check your tripod and charge the camera hours before the shoot begins.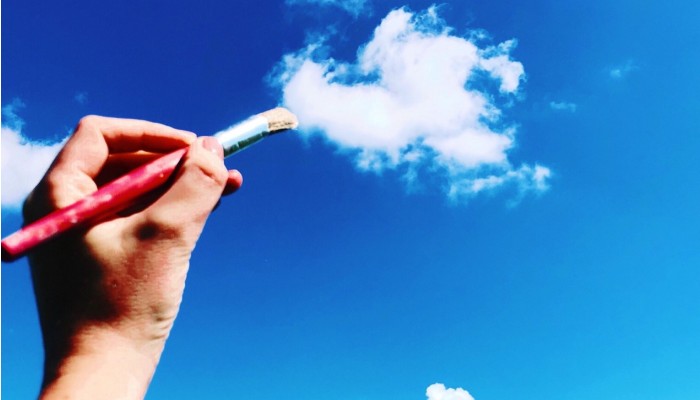 Use Narrow Aperture
The trick is to make the eye believe that the foreground and the background are at the same distance from the camera. Focus on both subjects to make the forced perspective look real. Remove out the blurry background to avoid creating outcomes like an amateur forced perspective photographer.
Focusing on both subjects mean adjusting camera settings to narrow aperture. f/16 works wonders if you want to produce a believable outcome. Please note that using a narrow aperture requires additional lighting.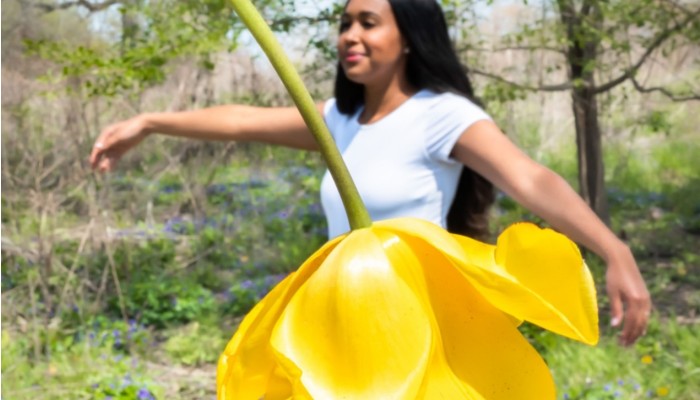 Use A Wide-angle Lens
There is no hard and fast rule to capture forced perspective. However, creativity demands to experiment. Having fun with different lenses and figuring out what works best for you will benefit you in the long run.
A wide-angle lens will allow you to capture the image on a broader frame. You can get closer to your foreground object with a wide lens. Use a 35 mm lens to get a perfect wide-angle photo.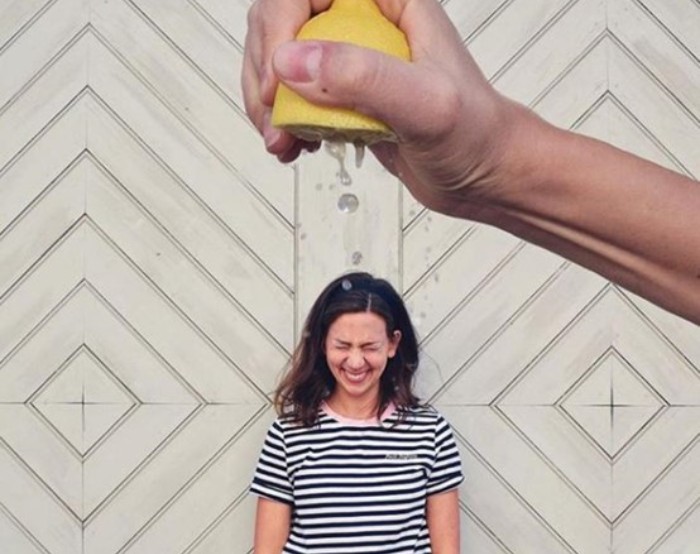 Try This At Home
If you cannot go out, we have some tips on forced perspective photography at home. You can be creative in the comfort of your house. Try out with different objects in your room. Set up a camera on a tripod to model by yourself.
You can add candles to create a shadow, play around with it and set up your camera to a panorama. This will help you get different poses in a single shot. If you have other ideas, do not hesitate to experiment with them.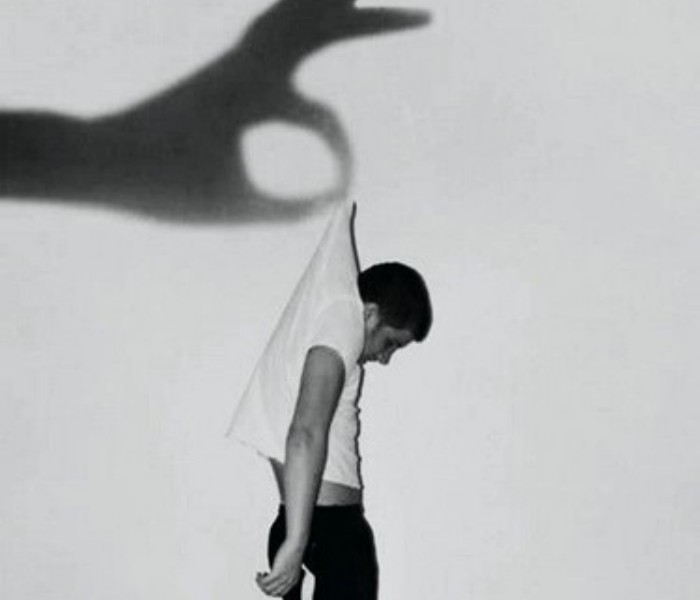 Keep It Simple
You must have heard of the phrase "less is more." This is true in the case of forced perspective photography. Minimal is the new creative, so try to avoid chaotic captures. Two subjects in a photo are enough.
Make the background simple so that the objects are able to enjoy their limelight. Try different compositions to make the background pop without diverting focus from your subjects.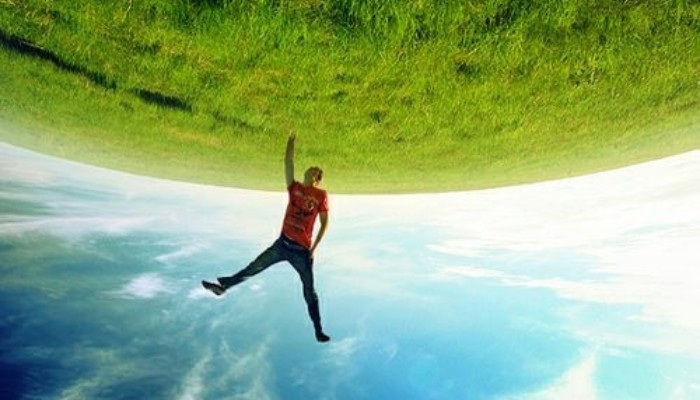 Set Free Your Creative Spirit
Internet is crowded with inspirations and ideas. The actual task of a creative mind is to set free the spirit and run wild. It is totally okay to take inspiration from different photographers but creating original work is a feeling of bliss unknown to many.
Think of ideas and write them down. Simplifying your concepts on paper helps organize your mind. Do not hesitate to try unusual things because original work has the most satisfying outcomes.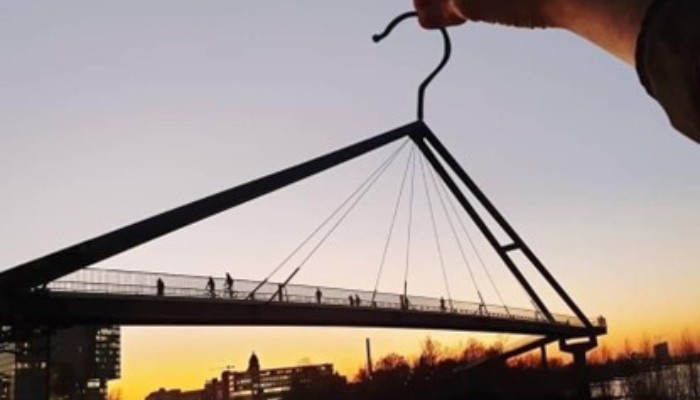 More Room To Play!
Give yourself space from the subjects. It will make your work more manageable when you have your own creative space to think of different angles, poses and shots. The space will help you align your subjects in the same focal point.
To get distances correct, give yourself some room. Stand considerably further from the objects so that you can measure the length and set up scales.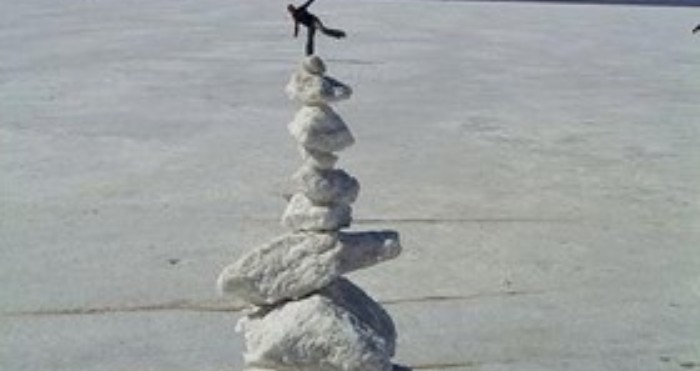 Experiment With Unusual Angles
As we said, setting your creative spirit free is the key to success in forced perspective photography. Experimenting with unusual angles will give you a chance to observe a frame from a different perspective.
Make your model stand in a position and move your camera around to find the best angle. The experiment will allow you to find your photography style while having a lot of fun.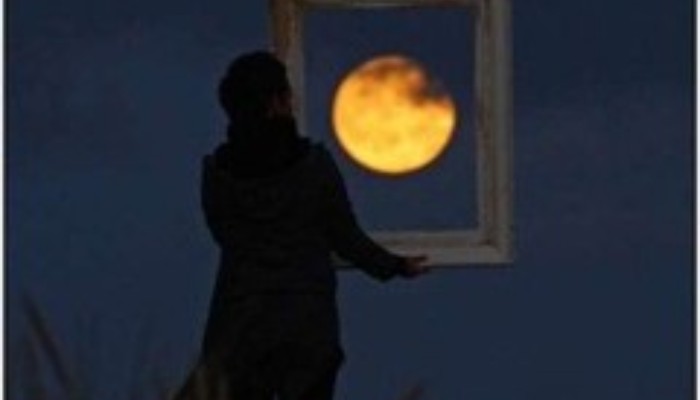 Hire Someone Or Use Props
You cannot always afford to hire a model, but having friends model at your shoot will save you some money. Photography is about having fun and experimenting with creative ideas. Ask your friends to be human subjects or help you out with props.
Having a helper around will speed up the process, and there are more chances of having a good time. So, partner up with a friend or with a model to save you time. You will come up with collaborative ideas because of the creative minds around you.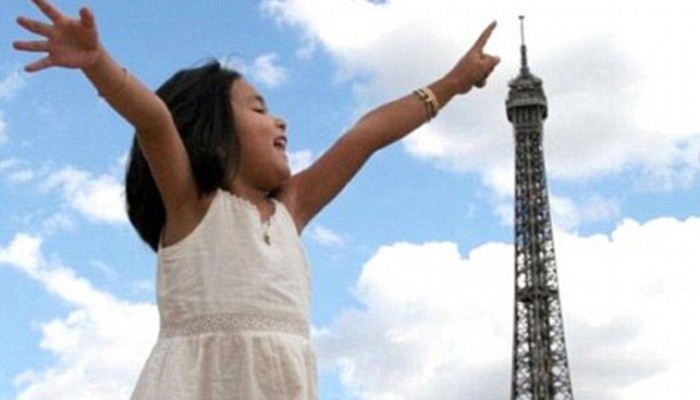 FAQ
Q. How to do forced perspective photography?
Easy school forced perspective photography uses different techniques to add uniqueness in the photo. The following steps will guide you on how to capture the perfect forced perspective.
1. Position the two objects at a certain distance.
2. Find an angle that makes the illusion look believable.
3. Use a simple background to focus on the subjects.
4. Use a narrow aperture.
Conclusion
VanceAI Image Enhancer allows you to enhance image quality online. Forced perspective photographs can be edited via this platform. You can enhance details, adjust colors without any delay.
Forced perspective photography has so much room for creative ideas. Try the above tips and experiment with different angles to find your photography style. Read mroe: 10 Tips For Spring Photography
Do you find this post helpful?
Read More to Know Deeper: