Hannah sees her peers post the sexiest mirror selfies on Instagram. She decides to jump on the bandwagon and masters the art of mirror selfies. Her suave demeanor and bold style made her instantly popular on social media. Hannah's mirror selfies are now the talk of the town!
Mirror selfies portray your bold self. A mirror selfie is taken through your front-facing camera. The camera snaps your reflection in the mirror hence the mirror selfie.
Why Is Mirror Selfie Popular?
Mirror selfies are simple and hassle-free. You can pose however you want, show your outfit of the day, take a group selfie and avoid the tantrums of a photographer.
If you are an Instagram model, uploading pictures consistently must be a hectic task. Mirror selfies saves time and effort. You can capture your own pictures without relying on a photographer. The task is simple and the output is gorgeous! The poise and simplicity of mirror selfies made them so popular.
Best 10 tips you need for mirror selfie
We have a guide for you on how to take a mirror selfie. No, we don't hold a PhD in mirror selfie poses but as they say, "practice makes a man perfect", so all we did was practice, and we will advise the same to you plus useful tools like VanceAI to enhance the selfie.
Find The Best Light
The easiest but the foremost task is to find the perfect light for your mirror selfie. Standing in front of the mirror, facing sunlight is paramount for a perfect mirror selfie.
The golden hour (time after sunrise and some time before sunset) is the best time to capture yourself. The natural light will enhance your beauty and help you take that perfect Instagram mirror selfie.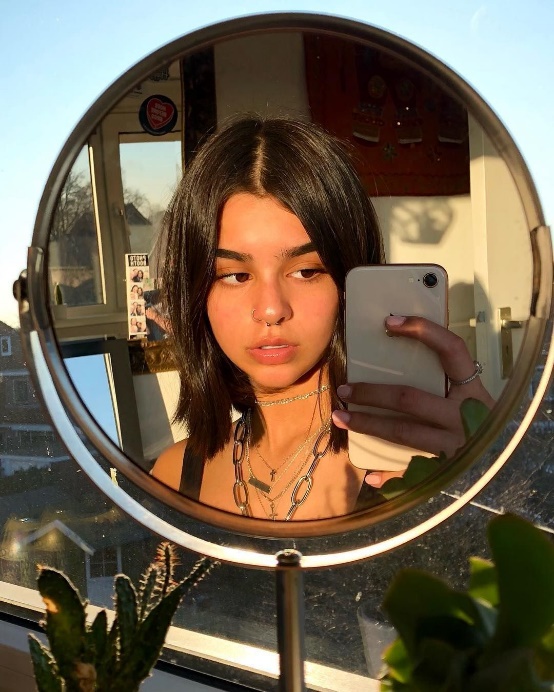 Pay Attention To The Background
The perfect mirror selfie is the sum of perfect posture, lighting and background. A messy background will divert the attention from you.
So, it is better to make your background clutter-free before taking a mirror selfie. Your cleanliness will enhance your surroundings.
A beautiful background makes everything even better. Have fun with the background. You can take your full length mirror outdoors to capture a naturally beautiful selfie. Bathroom selfies are trendy and sexy, don't be afraid to have fun with your friends while capturing the sexiest bathroom mirror selfies.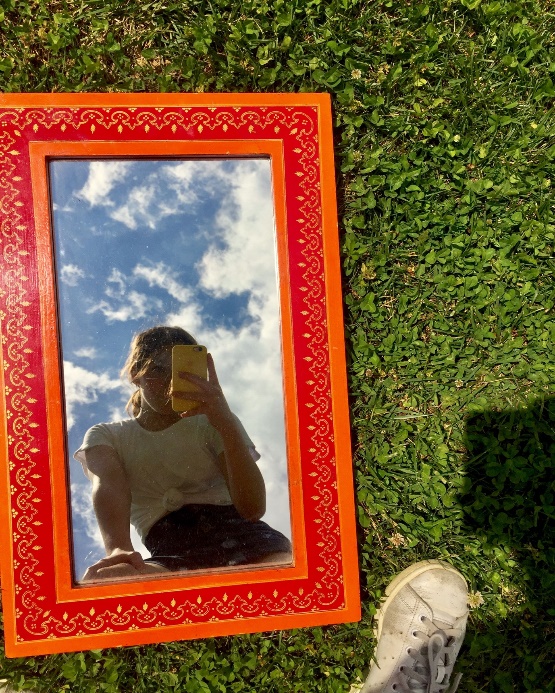 Hand Placement Is Crucial
Your unadjusted hand placement could ruin a perfectly captured mirror selfie! If you are awkward with hand placements, we have some tips for you. Place your hand on your hip. It makes you look confident. You can hold your ponytail up or play with your hair. You can simply hold your phone with both hands.
Decide Your Pose
Whether you want to look cute or hot, deciding a pose beforehand is important. Your posture must channel your mood. Make movements while clicking selfies, because they mostly turn out flattering.
You can pose with your hips out to look appealing. You can smile with a victory gesture and neck slightly bent on the side to look cute. A sophisticated picture should capture your graceful expressions. A confident posture is all you need for a perfect mirror selfie.
How To Hold The Phone?
If you are planning to show half of your face, place your phone in front of your face covering half of it. If you are showing you outfit of the day hold your phone below your chest to get a glamorous outfit picture. Don't be afraid to experiment with different phone placements until you find your right angle.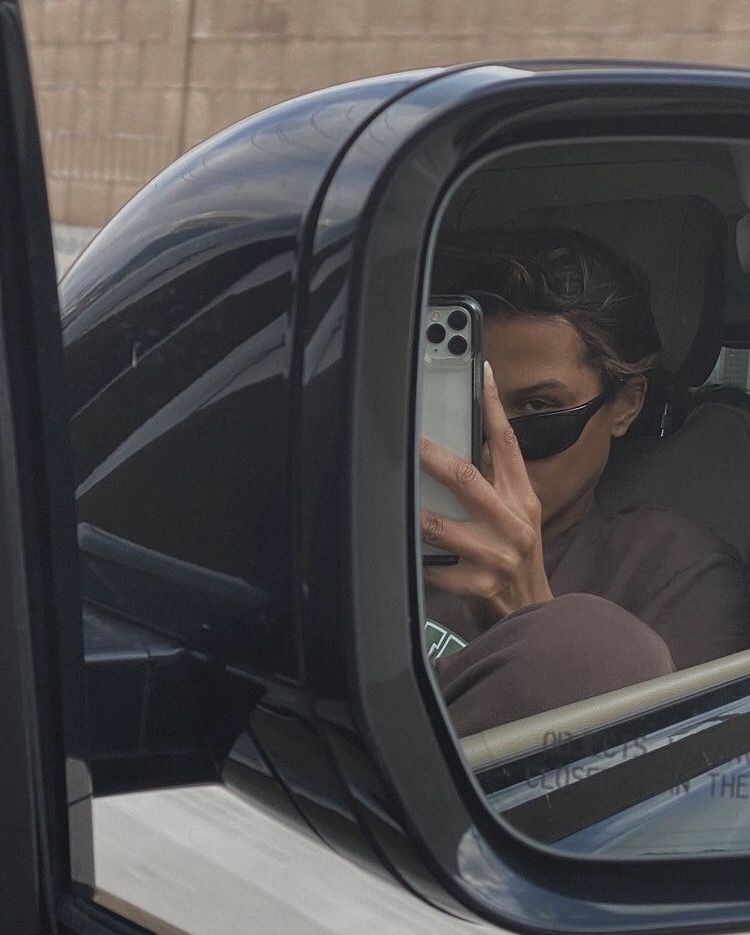 Where To Look?
We would highly recommend looking directly in the mirror to appear perfectly poised. But if you are awkward with posing, looking below or away can also get you sophisticated selfies. You can also do a blurry aesthetic mirror selfie, it looks so much more trendy!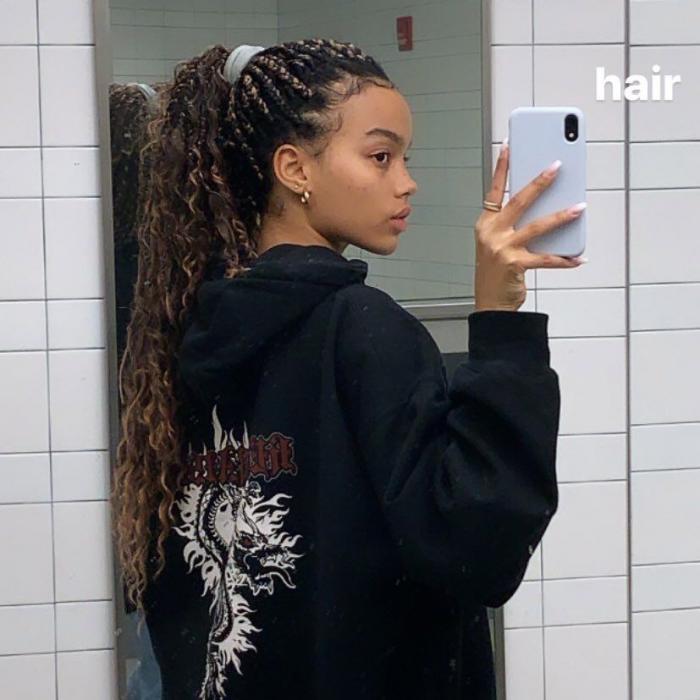 Focus And Adjust The Brightness
Always focus on yourself while taking a mirror selfie. Adjust brightness according to the time. Lower the brightness while taking photos in daylight and increase it during night time. You can play with brightness and exposure according to your mood.
Apart from these adjustments, filters selection is essential for a perfect capture. A golden hour picture can have saturated filters. A night time picture should have more brightness and sharpness to enhance your features. You can also use flash during night time.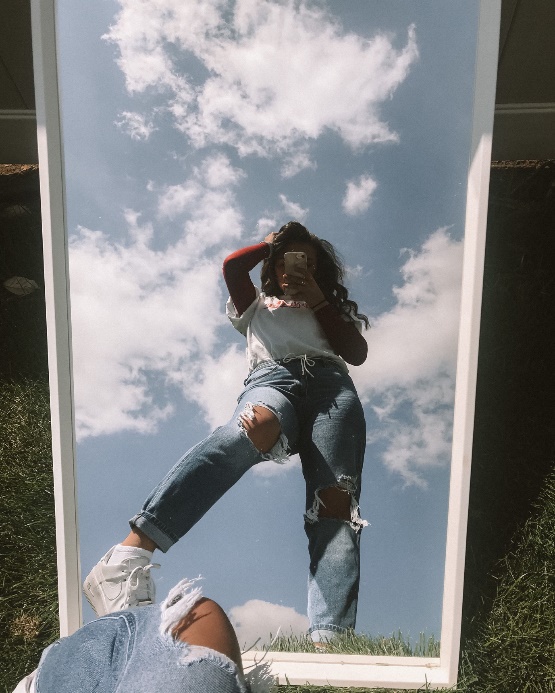 Adjust Your Ratio
A square photo is 1:1 in ratio. This ratio is not in trend anymore, so for a perfect mirror selfie, select a 4:3 ratio for a perfect selfie. The trend of posting Instagram stories requires you to take pictures in a certain frame ratio. Adjust your camera settings according to that. You can also take mirror selfies from the Instagram camera.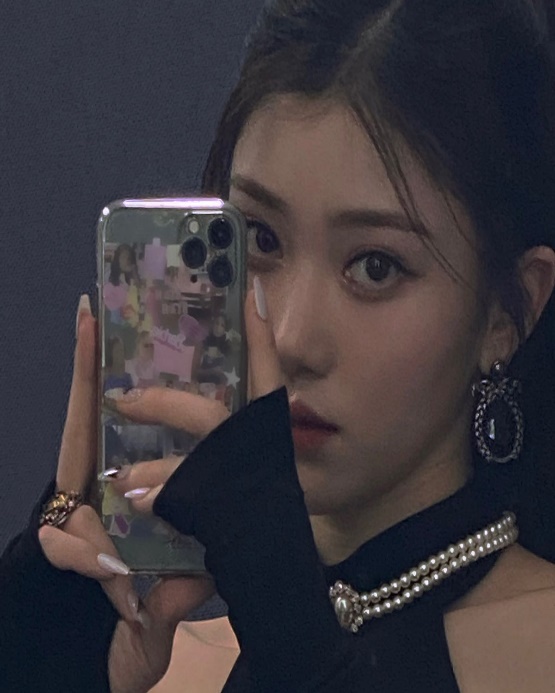 Black And White Aesthetic
You can never go wrong with a black and white mirror selfie. They are graceful, elegant and attractive. While taking a black and white selfie, make an "S" curve with your body. The pose will make you look undeniably attractive.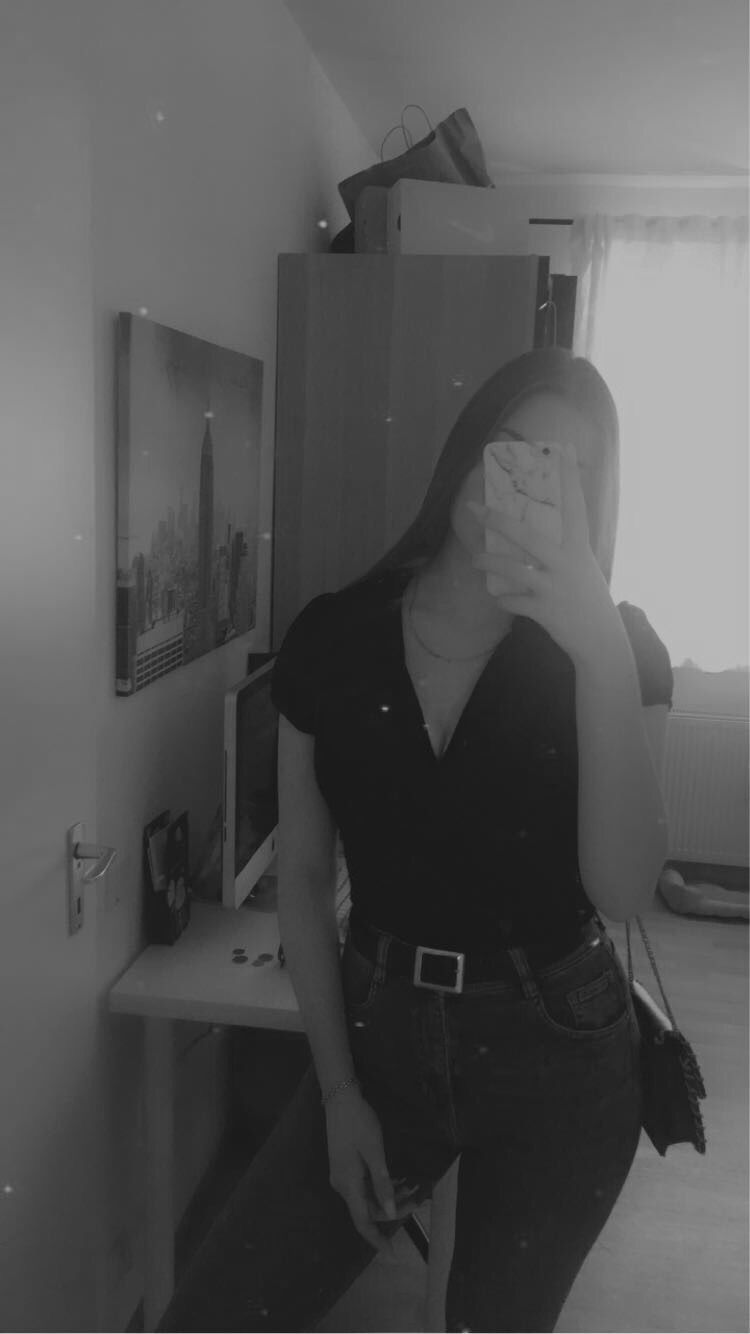 Capture With A Flash!
This requires a little effort. You need to set up your camera in a way that it flashes on the mirror instead of your face. Set a timer, adjust the camera angle and you are ready for a perfect mirror selfie with a flash.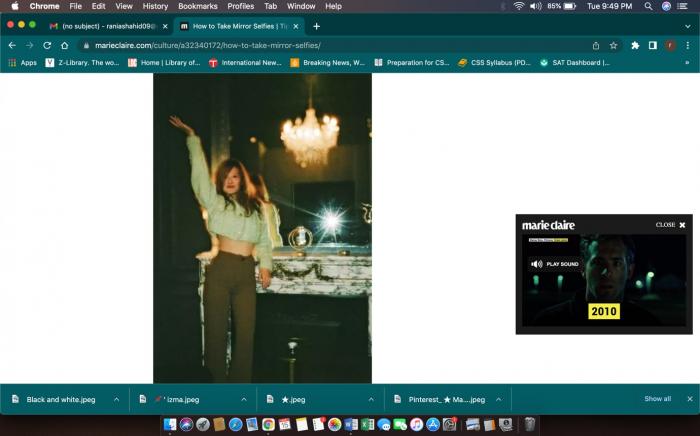 Optimize your selfie by VanceAI
VanceAI is your stop for retouching pictures. The editing options of great finesse retouches your blemishes and enhances your portrait using AI.
The following methods will guide you on how to use AI photo retoucher.
Method 1: Use VanceAI Photo Retoucher
Step 1: Upload the picture you want to retouch.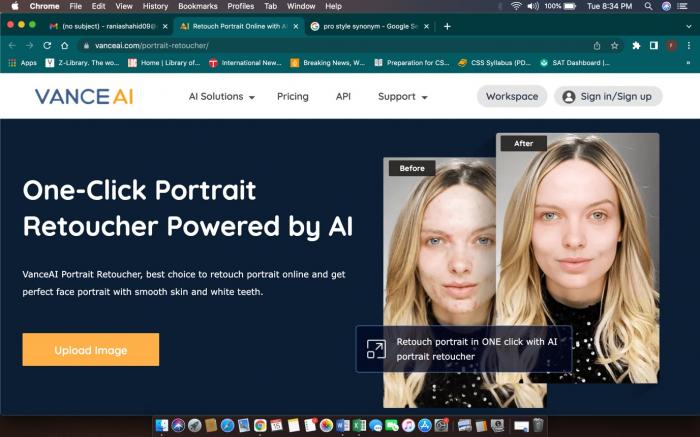 Step 2: You can click retouch or enhance according to your need. Then click on "start to process."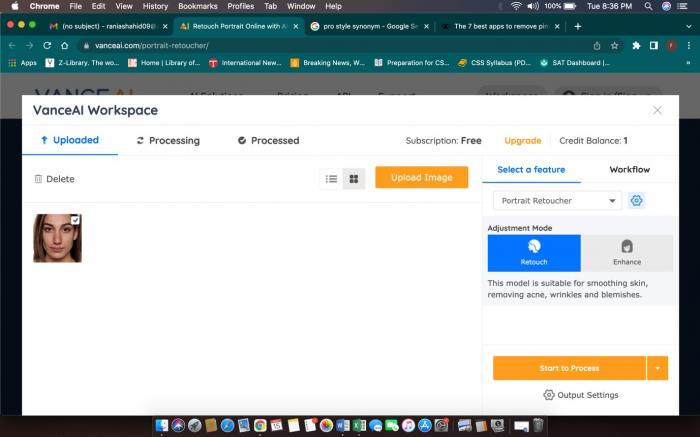 Step 3: Preview and download your blemish-free picture. You can further edit your portrait by signing in.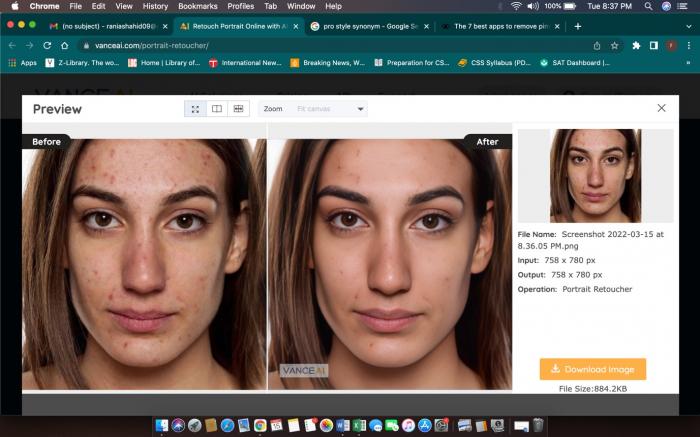 Method 2: Use VanceAI Retoucher Workspace
You can also use VanceAI Retoucher Workspace to deal with your photos. After the photo is retouched, you can also enlarge or denoise it.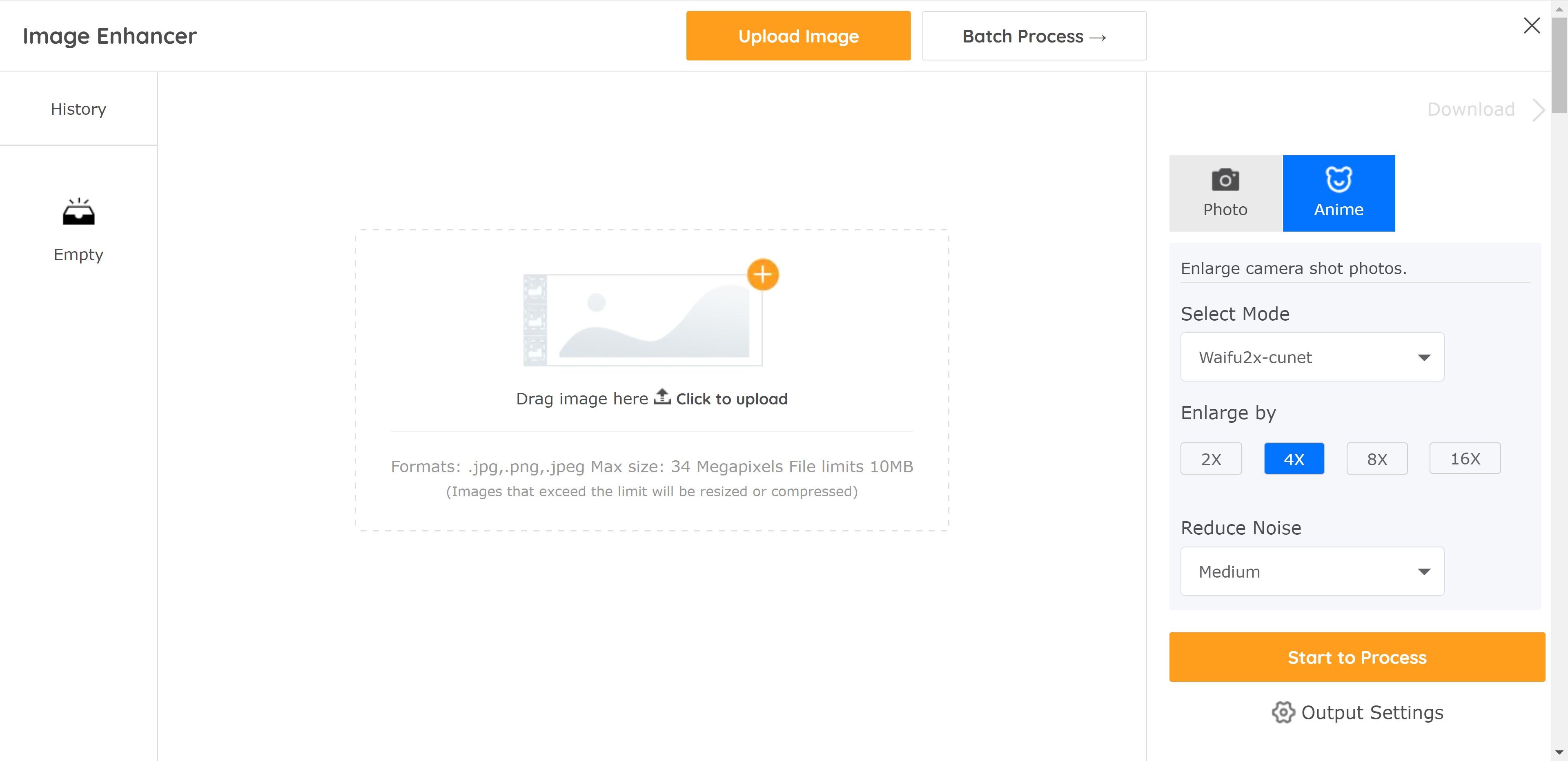 Conclusion
Mirror selfies are fun to capture and a treat to look at. The key is to take your selfies confidently. Be bold and channel your inner ritzy-ness in the pictures. Let's get you started with a sexy mirror selfie using these tips! A little practice will go a long way in making you the social media model that you yearn to be. Read more: Best 10 Tips for Selfie Pictures
Do you find this post helpful?
Yes
No