Ultimate Guide on Twitter Banner Size 2023
As a content-sharing and popular social media platform, Twitter is already text-heavy. Users must create a header for their profiles that help them highlight their brand aesthetic. This ultimately makes their profile stand out. Adhering to the Twitter banner size is essential in this regard. VanceAI Image Resizer gives you a proportional Twitter header photo based on the original size.
Most of the brands nearly pay no heed to the Twitter banner. But optimizing the Twitter profile by including a suitable Twitter banner is a powerful yet often overlooked, although it's a great way to share content and promotions with your followers. If the Twitter banner sizes are off and overlooked, you will look unprofessional. Moreover, it's just a waste of excellent space which can be used for marketing. 
What is a Twitter banner?

A Twitter banner, also called a Twitter header, is a picture at the top part of one's profile along with the profile picture. Twitter header images convey pertinent information about the individual or a business that owns the account.
What is the Twitter banner size?
If you want a Twitter banner for your profile, you must wonder what the Twitter banner size requirements should be used.
According to Twitter, the best banner size is 1500 pixels in width and 500 pixels in length with 3:1. It is imperative to consider your profile picture and the invisible area around the display image when deciding the banner size. For instance, the Twitter banner size below leaves enough space for the profile picture on the left.

Furthermore, the image you tend to upload for the Twitter header should be GIF, JPG, or PNG format. Besides, Animated GIFs are not supported by this platform. You cannot use them for a profile picture or a Twitter banner.
The maximum file size that should be considered is under 2MB, so you need to keep that in mind while selecting the picture. Some Twitter banners may not look appropriate after these are uploaded due to the failure to consider the profile image and invisible area around it.
Why is Twitter Banner Size important?
When you add a header, you give users a good first impression of your business. This is the reason why the Twitter banner size is so important. Also, considering the image size is essential as images smaller than the recommended sizes are prone to unnecessary stretch and become fuzzy. Contrarily, images that are uploaded in larger dimensions are compressed by the software, thereby losing the quality as compared to the original picture.
Therefore, the perfect size image will retain its quality and resolution. It ensures that your Twitter banner is looking good on both mobile devices as well as screens. In addition, it highlights your important information and branding by keeping it properly centred.
How to make a standard size for Twitter banners?
After getting a perfect Twitter banner, it would be a shame if the app resizes a good chunk of it that failed to follow the Twitter banner size requirement, 1500 by 500. All twitter banner templates are already sized correctly and accommodate your profile picture. Moreover, you can easily resize templates with the help of the resizing tool from VanceAI without losing any resolution.
Notably, Twitter seems to be resizing out some parts of your banner even if you have followed the recommended image size. That's because of the various monitor sizes and browsers from which we can view these images. Therefore, it is suggested to leave some space on the top and bottom of your design. Put important visual information towards the bottom right of the banner.
While making a Twitter banner, you need to ensure all of your marketing strategies. It should align Twitter with your branding. For your Twitter banner, pick a picture that efficiently represents your branding or aligns with your brand's colour scheme.
How can you make a Twitter banner with VanceAI Image Resizer?
You can promote your conferences and webinars with online templates. You can use illustrations and photos relevant to your event to encourage intrigue and curiosity from the people who will come across your Twitter banner.
Undoubtedly, creating a Twitter banner is a challenging task. Therefore, VanceAI is here to guide you through resizing your Twitter banner ideally within a few clicks. The image resizer helps you resize the image online free of cost within a few seconds.
Step 1: Create a VanceAI account for free and click Start Now.

Step 2: Upload one or more pictures you want to resize.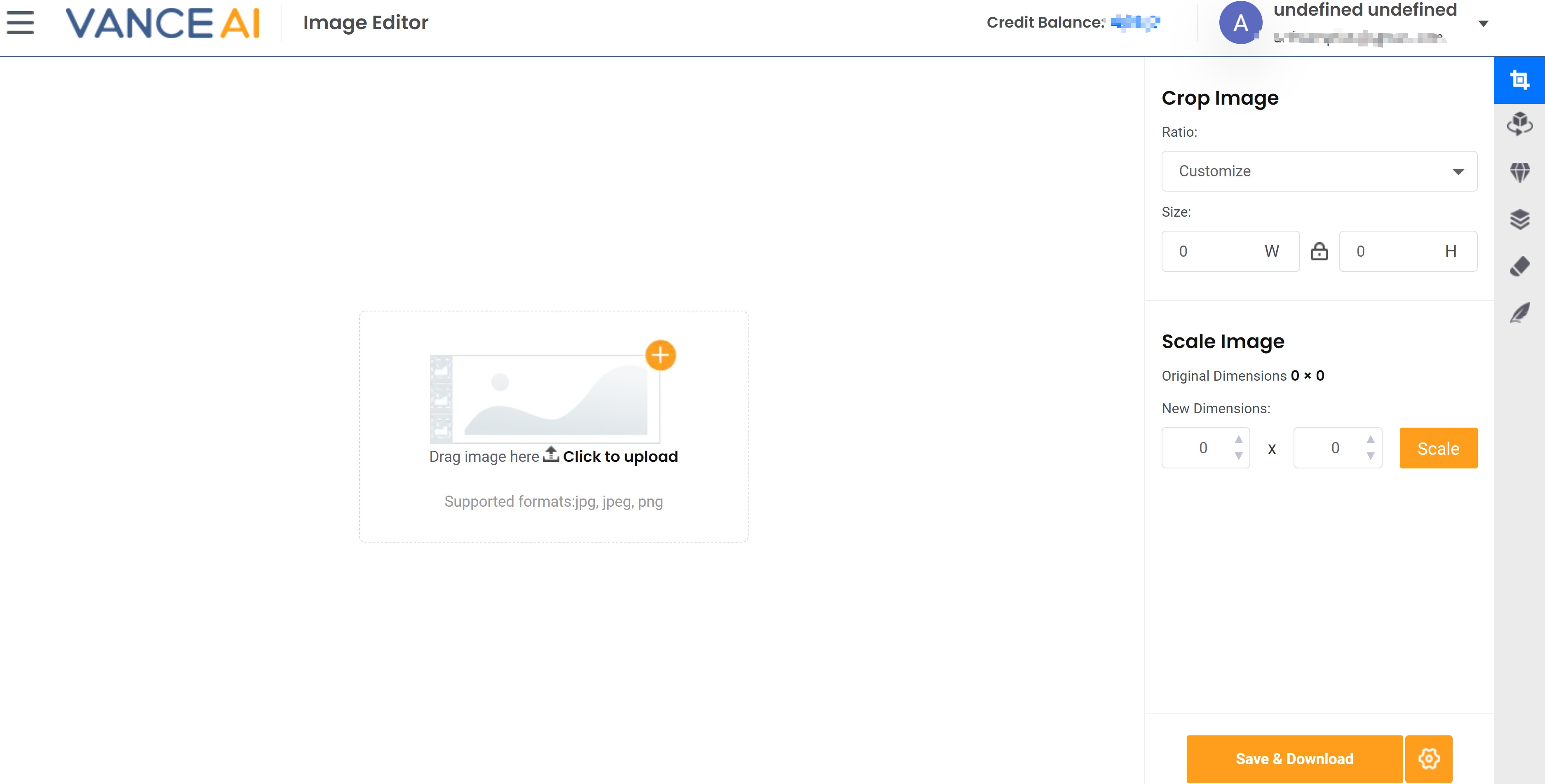 Step 3: Then choose custom or preset ratios.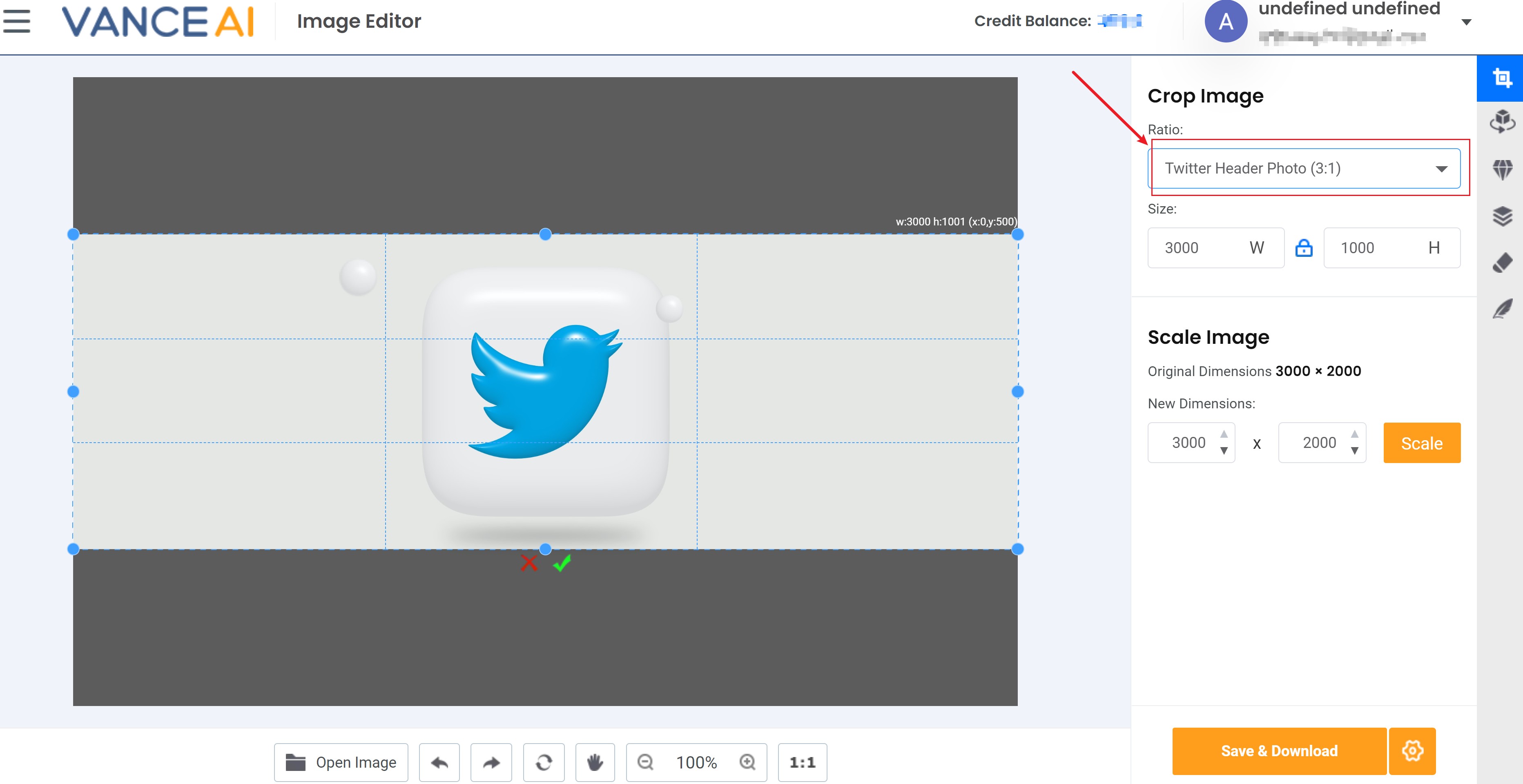 Step 4: Then tap on "Save & Download" to get the resized image.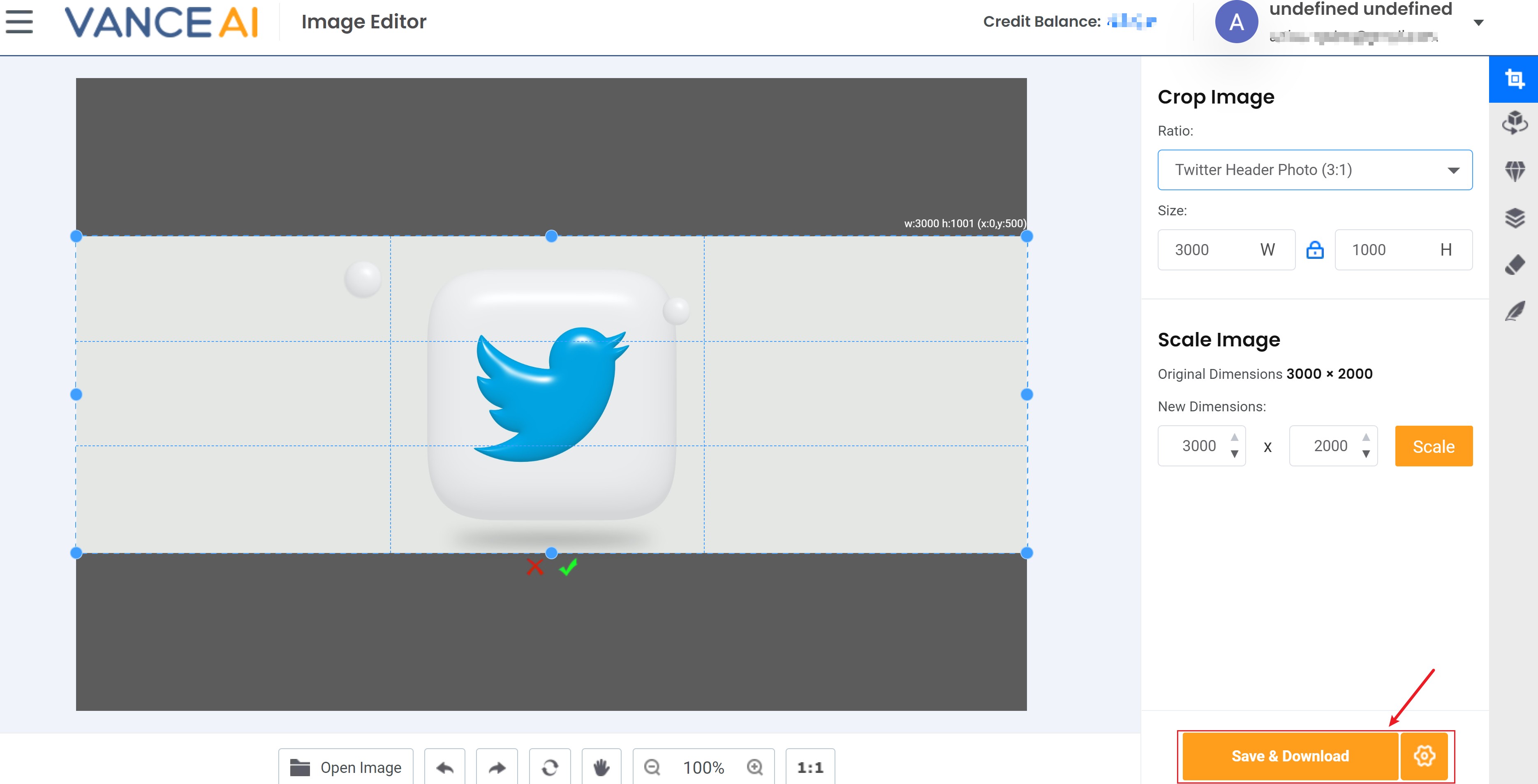 As an AI solutions provider, VanceAI also offers various AI features to help improve image quality online. Moreover, it also helps you finish the task of image enhancement with one single click even if you have not sophisticated skills. So the work of enhancing the image is merely a breeze if you take advantage of the tool. Your picture will be enhanced to a newer level with no effort no matter whether it is related to a logo, digital art, or landscape. With the aid of the service, you may show the full details of your picture and impress other viewers each time. Hence, you may use it to perfect your twitter banner.
Conclusion
Suppose you want to promote your services, product, or business using your Twitter banner. In that case, you need not worry as you can use various online tools for cropping your images and making a perfect size twitter banner. For this purpose, you can use the VanceAI picture cropper. There you can adjust the measurements of the photos according to the requirements such as 3:1 (1500 by 500 pixels).
Regardless of your expertise and skills in designing, VanceAI is here to help you get the attention-grabbing banner for your Twitter account. It is one of the best design tools as it is user-friendly and easy to use. Also, you can enhance images for free with the VanceAI Image Enhancer. VanceAI offers you with powerful AI photo enhancing features that increase the resolution of your image up to 800%, thereby enhancing real details and adjusting colour by 100%.
Furthermore, if you want to unblur the image, you can use VanceAI Image Sharpener. In this way, you can unblur the images online within a few seconds using deep learning. So, what are you waiting for? Sign up now and explore the intriguing features of VanceAI.
FAQ
What are other Twitter image sizes?
There are other areas of Twitter where you can use pictures, aside from the Twitter banner. Here are the dimensions:
Profile picture: 400 × 400 pixels
Share Image: 1200 × 675 pixels
Link with Image: 800× 418 pixels
Website card: 1024× 512 pixels
In-stream photo: 440× 220 pixels
Twitter ad: 1600x900 pixels
Twitter video: 1600x900 pixels
Banner size for events: 1500×500 pixels
Do you find this post helpful?
Read More to Know Deeper: