A sizable population of animation creators will agree that Wick editor is a powerful tool embodying a range of dynamic functionalities. It is the perfect option to design games, animations, and everything related to both concepts. However, while this is undeniable, some animators may still find it difficult to use wick editor. This could be due to its steep learning curve, coupled with the price and other factors. In this case, opting for a more straightforward and more intuitive interface may be the best bet. And to ease this switch, this article covers 10 alternatives to the wicked editor to streamline workflows moving forward.
Besides any of the 10 alternatives, one tool everyone should have in their arsenal is an AI image enlarger. With this, problems related to low quality or resolution can be eliminated across your workflow.
One-click to upscale your image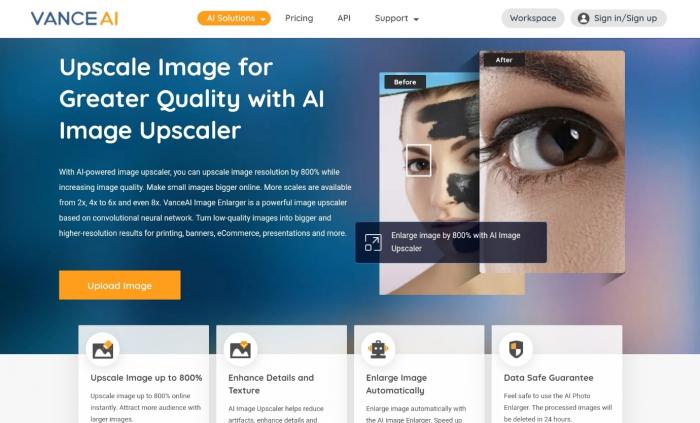 If you notice traces of pixelation, low quality, or unnecessary noise and blur across your images, VanceAI Image Upscaler may help you with this issue. It is a tool with AI at the core of its operations, ensuring high-quality output delivery without demanding much stress from you. With a few clicks on its intuitive and straightforward interface, you can upscale your images by up to 8x while demanding zero cost. Even in cases where you're unsure about how much upscaling your image needs, it has an auto functionality to cater to that.
While the free version offers you a matchless experience as well, it can still be somewhat limited. As such, considering the premium version at $9.9 monthly is the best bet for everyone looking to enjoy more compelling functionalities.
How to use
Step 1: Upload the image that requires upscaling, using the available upload options on VanceAI website. Note that batch processing is unavailable for free users. So, you're only allowed to process the images one at a time. Once the upload is completed, move on to the next step.
Step 2: Now, select how many times upscaling you want for the image. Besides, if you notice unnecessary blurring or noise in the picture, you can adjust the parameter scales to rectify the issue. But if you're unsure of what parameters to select, you can use the auto button to do it automatically. When you're done selecting, click on the Start to process button.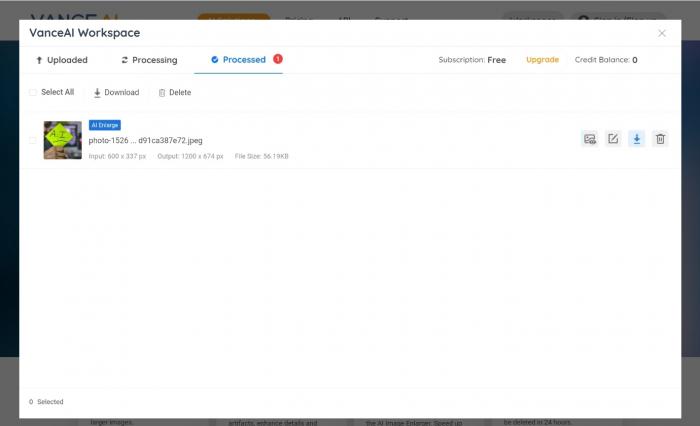 Step 3: Wait as the AI tool automatically completes everything for you before you can preview, download, or further edit the image using the tool's full-featured image editor.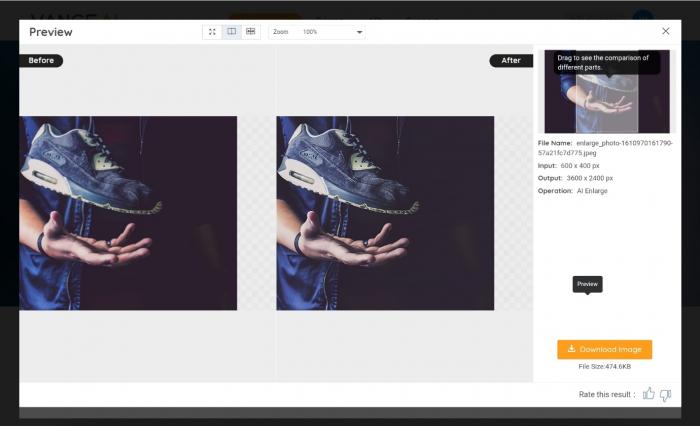 The image quality depends on resolution, details, appearance, and how well it appears when zoomed in, among other factors. Considering these factors, it is clear that the image on the right side scores higher than that on right. The appearance became more realistic with every detail showing clearer. The color pop was more apparent with the resolution obviously skyrocketing according to the screenshot.
What is Wick Editor?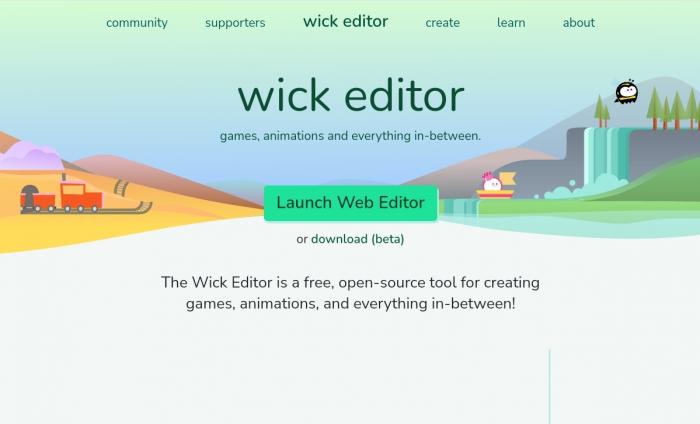 Wick Editor is an animation tool, perfect for creating game designs, animations, and everything related to both efforts. It is a free online tool that works with just any web browser. According to its creators, Luca and Zach, this tool was birthed in a bid to develop an accessible and largely free-to-use animation program tailored to help kids in this regard. For anyone looking to design animation without the internet, it also features downloadable software that helps you cater to that. On paper, it is the perfect tool for just anyone. However, concerns such as limited features and functionalities, coupled with mobile inaccessibility can make anyone seek direct alternatives to this tool. If this applies to you, read on for the best alternative picks.
10 Best Wick editor alternatives review
1. Adobe animate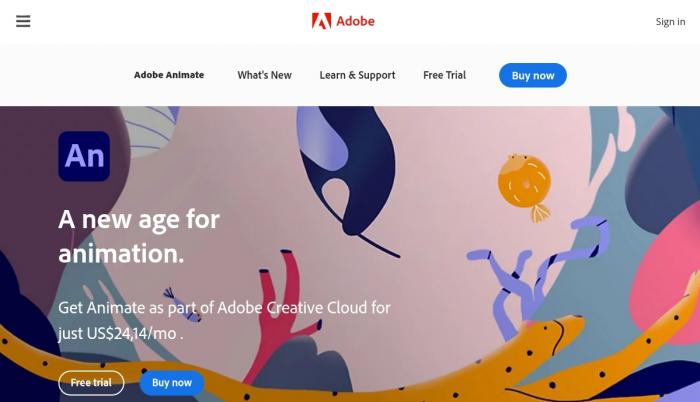 Pricing: $20.99 monthly
Adobe animate is one of the perfect alternatives to creating a range of 2D and a bit of 3D interactive content, including animations. Similar to wick editor, it is just as powerful, however, it offers a more compelling online learning experience. Besides, it allows you to create more realistic animations using its state-of-the-art Animate camera. Best of all, it has a Fresco live brush feature to help you bring your animated character to life seamlessly.
Pros
Perfect for 3D designs
Powerful game building environment
Excellent online experience
Cons
Pretty cumbersome interface for beginners
No mobile software
2. Keyshot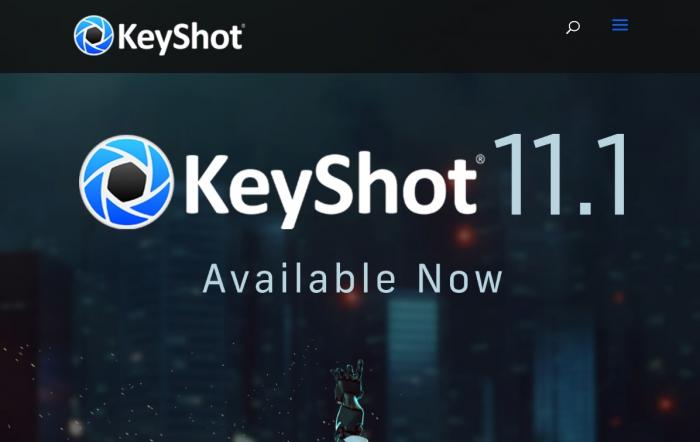 Pricing: $99 monthly when billed annually
Keyshot is a straightforward yet advanced interactive content design software, perfect for creating scientifically perfect and very realistic animations. Keyshot has carved a reputation for itself when it comes to quality 2D and 3D outputs, making it a perfect fit for anyone looking to take a break from wick editor. It doesn't need an additional graphic card for that as well.
Pros
Boundless range of templates for style flexibility
Supports several model formats
Unmatched visualization realism
Cons
Steep learning curve
Beginners may find it difficult to use.
3. RPG maker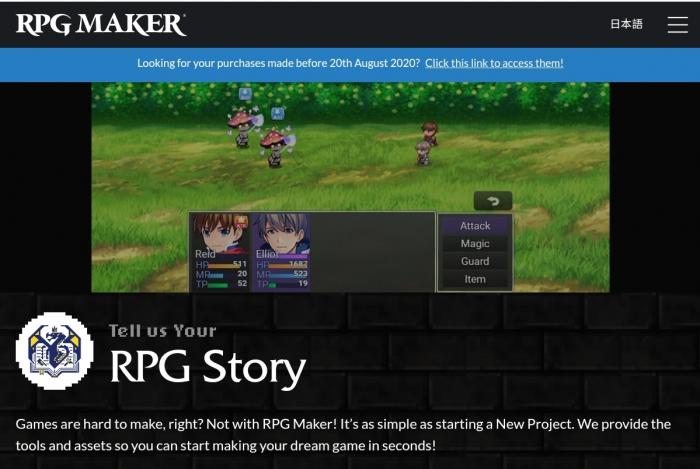 Pricing: $79.99
RPG maker is a very similar tool to the wick editor. It is another straightforward game design software tailored to individuals with non-extensive programming or coding experience. In essence, it not only allows you to design without writing a single code line but also features a drag and drop tool that is perfect to create any form of animation you desire. If you're also looking for a tool to publish your games across various platforms, this tool fits your bill.
Pros
Straightforward and perfect for beginners
Cross-platform support
A less demanding learning curve
Cons
Experienced designers may find it boring.
4. Cacani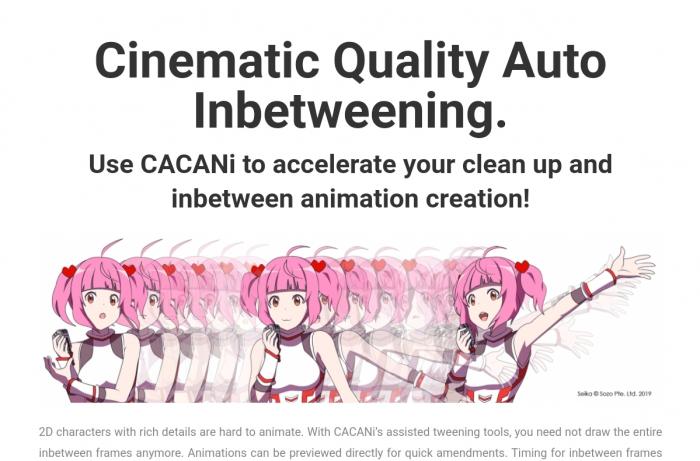 Pricing: free trial & license key of $30 monthly
Cacani only offers 3D animation, and it's one of the best alternatives in that regard. It has a vector drawing framework that embodies several tools and functionalities, including curve drawing, and smoothing modes, among others. Besides, with its Assisted painting system, you get to save more time and effort. Its color separating layering, and other compelling features further cement is one great option to check out.
Pros
Can help save time with automated features
Effective color separation layers
Perfect for beginners
Cons
5. Unity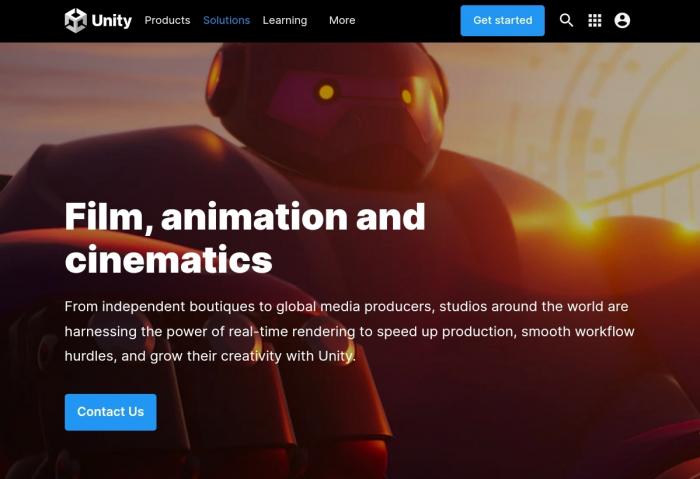 Pricing: Free & premium ($40 monthly)
An animation software such as unity is tailored to optimize the game creator's effort in terms of prototyping and scaling the product for a release. It has a shader graph coupled with a very scriptable pipeline, which eases the stress of creating 3D and 2D animation to an extent. With real-time rendering, you can make your workflow pretty accessible.
Pros
Fast rendering, even for 4k
Helpful real-time updates
Easy to use without coding
Cross-platform compatibility.
Cons
Not suitable for beginners
6. Blender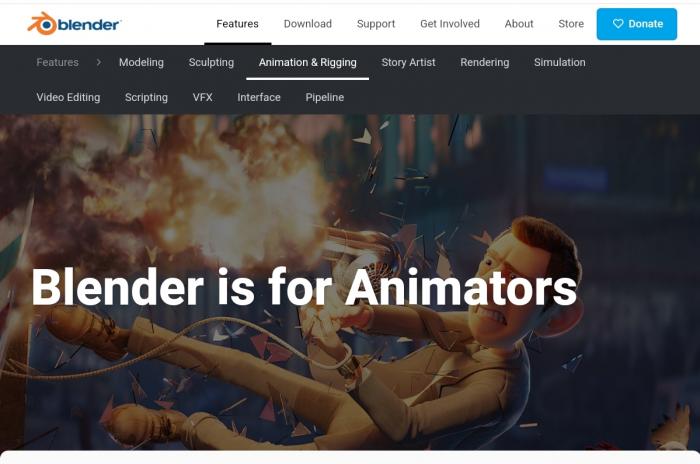 Pricing: Free but accepts donation
If you think wick editor animations are the best out there, then you've probably not used blender. Blender is open source and as well free, with a boundless range of dedicated animation tools. It also has a robust population of a dedicated community including other creatives who are always there to help you with inspiration and potential collaboration.
Pros
Easy audio-video matching functionality
Offers flexibility with dedicated shortcuts
Range of reliable functionalities
Cons
The interface is not suitable for beginners
Riddled with bugs and glitches,
7. Unreal engine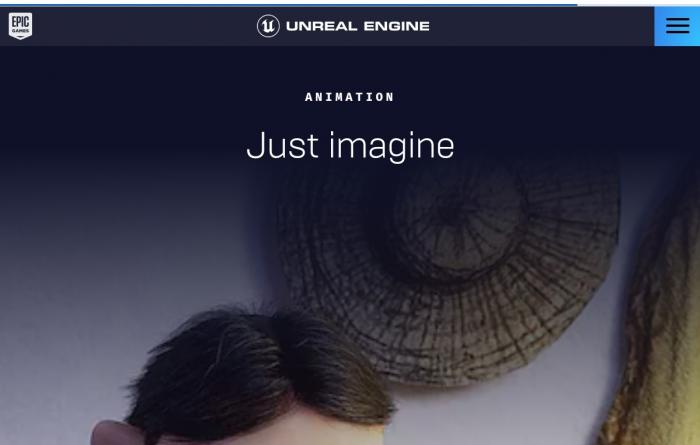 Pricing: free but 5% royalties when revenue is more than a million USD.
Unreal engine, similar to wick editor, is yet another game design software, especially perfect for triple-A games. The tool is packed with a range of state-of-the-art and cutting-edge features, allowing anyone to create realistic visuals and animations. It is pretty similar to unity as it also allows you to export designs for various devices, including VR, game consoles, and mobile, among others.
Pros
Unbelievably realistic animations
Functional and compelling features
Largely free to use
Cons
Steep learning curve
Not tailored to beginners
8. Krita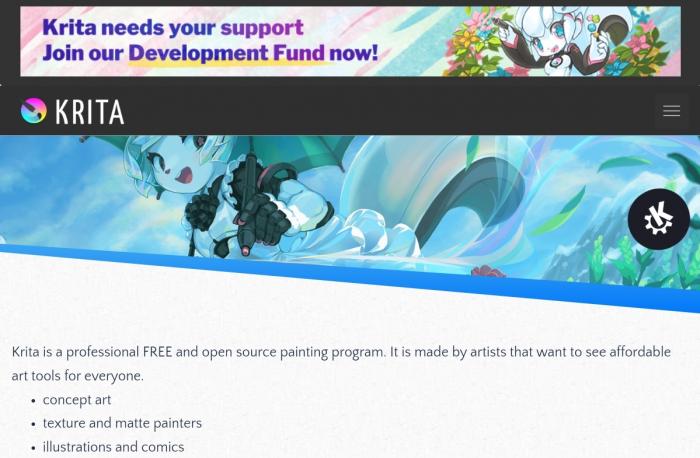 Pricing: Free
Here is another free wick editor alternative that doesn't demand that you sign up before using. It features an intuitive drag and drop interface and panels that allow you to customize your animations without the hassle. It has a pretty decluttered interface, making it tailored to both experienced users and those who are just trying to navigate their way around.
Pros
Variety of preloaded brushes for flexibility
Supports drawing on a tablet
Clean and declutter the interface
Perfect for beginners
Cons
Complicated exporting
Lip syncing is difficult.
9. Pencil2D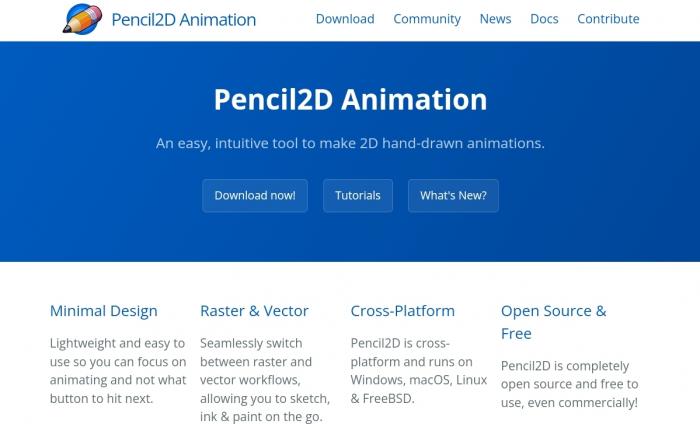 Pricing: free
Only a handful of even paid tools will offer you the functionalities pencil2D offers for free. Essentially, it is a 2D animation tool perfect for creating 2D characters with the conventional animation workflows and vector tools. It is cross-platform, hence flexible for a range of creatives. The versatile drawing tools, customizable toolbar, coupled with its wide range of layers and simplified interface, all make it the best fit for users of every level, especially beginners.
Pros
Cross-platform and free tool to use
Clean interface
Allows hand-drawn animations
Cons
Lacks advanced animation tools
Not recommended for modern animation creation.
10. Godot engine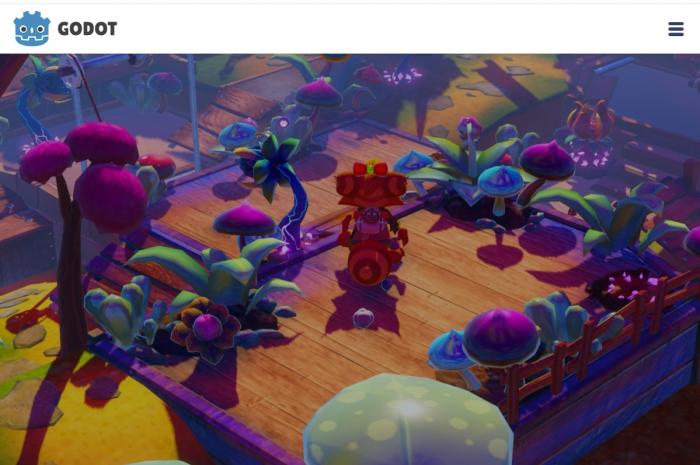 Pricing: free
Godot is a wick editor alternative tailored for both 3D and 2D games design. It guarantees better performance, less bugs as well as a more straightforward workflow. The scene-based design makes animation creation as well as sound and scripting more approachable. The drag and drop framework also makes it a great tool for beginners. Godot also has multiple inbuilt advanced features and post-processing tools to make life easier for everyone. With this tool and a photo enhancer regarded as an efficient tool provided by VanceAI, which helps you to remove disgusting blurry, or noisy parts, your animation design journey is as good as it gets. The online tool also can help you finish the task of image enhancement with one single click even if you have not sophisticated skills. At the same time, it is able to enhance the resolution of your picture to a higher level within several seconds. Make better images with AI image enhancer easily. One click to increase image resolution and get your images crisper, cleaner, and ultra HD.
Pros
Straightforward tool to use
It is free
Decent range of advanced features
Cons
May lag, depending on your device.
FAQ
How to use wick editor?
Wick editor is pretty straightforward to use. Right on the platform, you'll see several wick editor tutorial videos including wick editor tweening tutorials, animation creation, and a lot more. But to streamline the process here is a guide for you.
Firstly check out the getting started wick editor animations tutorial
Learn how to get interactive
Study the keyboard interactions
Leverage the advanced text functionalities
Learn how to manage texts using codes
Perfecting this means you can now use wick editor conveniently.
Conclusion
If you're looking to try something different from wick editor, best believe you know where to look now. With the tools reviewed in this article, alongside an image quality enhancer, the switch can be more approachable, seamless, and without the hassle! Moreover, it also helps you finish the task of image enhancement with one single click even if you have not sophisticated skills. So the work of enhancing the image is merely a breeze if you take advantage of the tool. Your picture will be enhanced to a newer level with no effort no matter whether it is related to a logo, digital art, or landscape. With the aid of the service, you may show the full details of your picture and impress other viewers each time.
Do you find this post helpful?
Yes
No