We have so many incoming filters on famous social media apps. TikTok, being the most famous music video platform has introduced new cartoon filters which are adored by TikTokers.
The article will guide you on how to use cartoon filter on tiktok and other alternatives!
Learn how to cartoon yourself online in this article by using filters that are easy to use and fun to play with.
What's The Cartoon Filter On Tiktok
The new cartoon filter on TikTok makes you look like a cartoon character who you resemble with. This is done through face recognition technology which finds similarities between your facial features and the character's features.
The filter makes your eyes big and ball-like, change your hair and eye color and draw dramatic eyebrows to make you look similar to a Disney or Pixar cartoon character. The Disney cartoon filter on tiktok and Pixar filter changes your expressions like one of the cartoon characters in their movies.
The hype is all about how fun and cool these cartoon filter tiktok really are. TikTok filters trends are always changing but the cartoon filter on tiktok has made its mark, and is here to stay for a long while.
This filter will make your childhood dreams of becoming a princess, come true. After using this filter, you will realize what Disney characters look exactly like you. The filters will give you a fun time when you are bored because the cartoon filter expressions are hilarious!
If you are not a tiktok user, you can still cartoonize your pictures using the photo to cartoon online feature of VanceAI. You can further enhance the cartoonized photo by using the ai image enhancer to improve the quality and resolution of the cartoonized photo.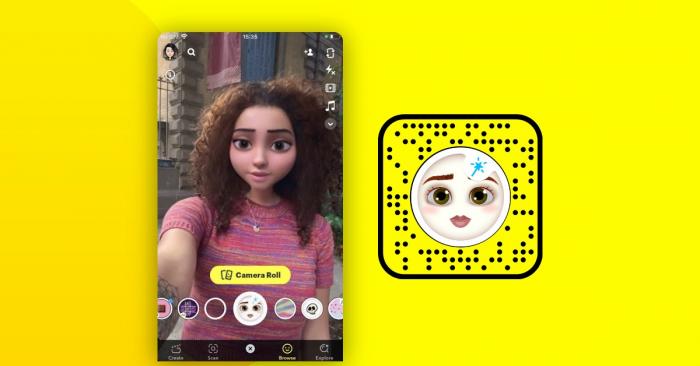 Not everybody use tiktok and other social media platforms. But, this does not mean that they cannot have fun with filters. VanceAI introduces its new photo to cartoon online feature which allows non-tiktok users to have a good time using cartoon filters.
The toongineer cartoonizer is an AI image cartoonizer which transforms an image into a cartoon. The process is automatic and does not require any time of effort of the user. The user can easily make cartoons out their pictures in less than five seconds.
The photo enhancer can be used to maximize quality and resolution of the cartoonized image. VanceAI allows the user to create high-quality images within a few seconds, without the hassle of complicated editing, which requires a lot of time and effort.
Cartoon yourself online feature of VanceAI creates fun and hilarious cartoons out of pictures which are unique and timeless. The process of transforming a regular image into a fun cartoon on VanceAI is fast and automatic. This transformation happens automatically in less than a few seconds.
Follow these steps to cartoon yourself online using VanceAI.
Step 1
Open the toongineer cartoonizer feature on VanceAI. Upload the image you wish to cartoonize.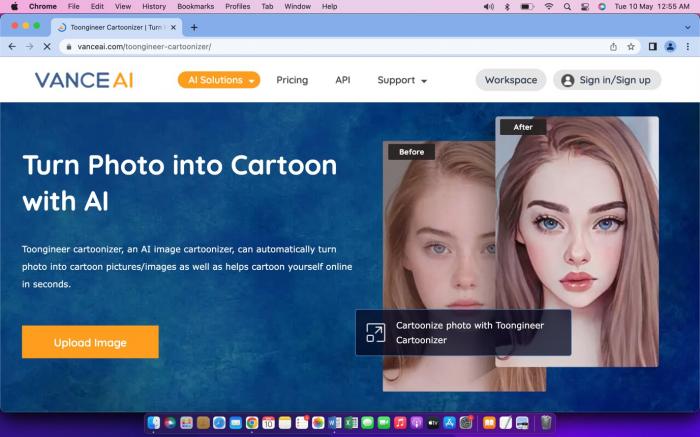 Step 2
Select cartoon mode and then click on process to view the final outcome.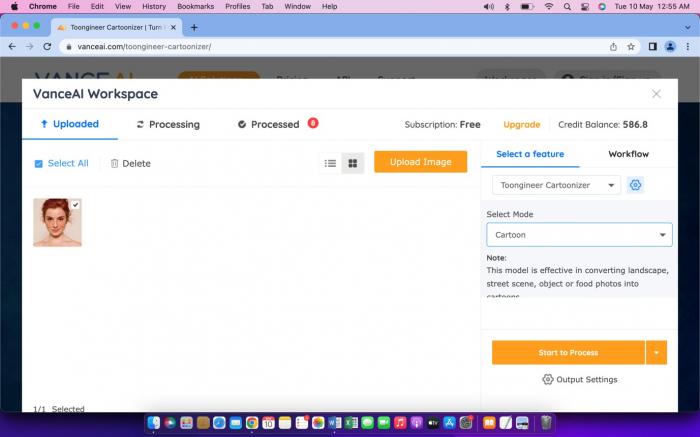 Step 3
Preview the cartoonized image.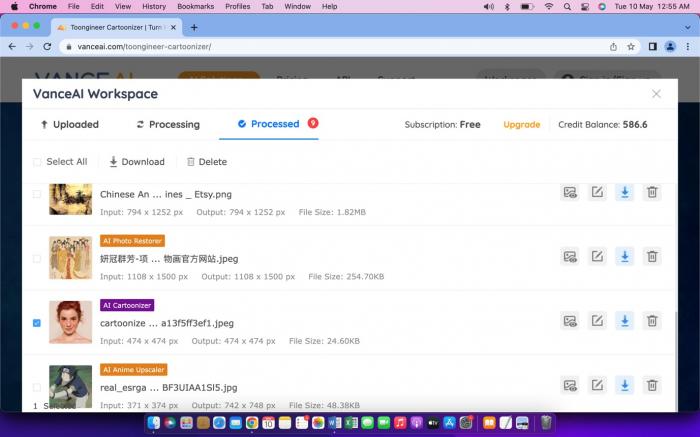 Step 4
Sing in to download the final outcome of the cartoonized image.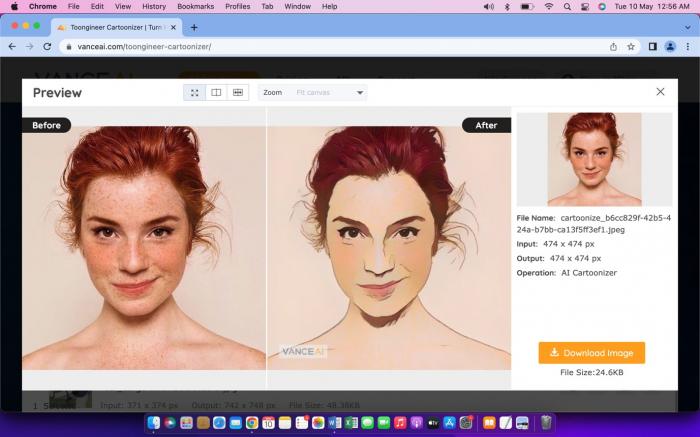 The final cartoonized outcome looks high-quality while also giving off fun vibes. The VanceAI carton yourself online feature has done an amazing task at cartoonizing regular images, making it a fun feature for people who do not use social media filters.
To make the cartoonized image look more high-quality, use ai photo enhancer. This will transform the photo into a professional quality cartoonized image with high resolution and sharpened features.
How To Use Cartoon Filter On Tiktok?
The trend of using Disney cartoon filter has gained a lot of popularity. But, the actual filter is not available on the tiktok app. Tiktokers use this cartoon filter on snapchat and then upload it on tiktok.
If you are confused why tiktok does not show cartoon filters on the app, do not worry, because the filters are used on snapchat and then uploaded on tiktok. So, you need to first download snapchat then make a video using this filter, then you can upload it on tiktok.
Following are the steps on how to use the cartoon filter on tiktok. The process is simple and easy and lot of fun at the same time.
Step 1
Download snapchat if it is not already downloaded on your phone.
Step 2
Open snapchat app and hit the camera option.
Step 3
Right beside the record button, there is a smiley face, which shows filters of snapchat.
Step 4
After hitting the smiley face, go on the explore option.
Step 5
Type in "cartoon" in the search bar of the explore option.
Step 6
Cartoon filter will appear. Record a video using this filter and save it in your camera roll.
Step 7
Upload the cartoon filtered video on tiktok.
The steps are insanely easy. Recording a video using cartoon filters is simple and fun at the same time. Follow the above steps and upload fun videos on tiktok to gain a large following on the social media platform.
Tiktok does not have an option to upload pictures. If you want to have fun using cartoon filters on your pre-captured pictures, then head straight to the cartoonize photo feature of VanceAI.
To enhance the cartoonized photo, use AI image enhancer to increase image resolution. This feature will transform the cartoonized photo into high-quality enhanced photo with sharpened features.
Conclusion
The article has guided you on how to apply filters on photos without downloading snapchat. By using photo quality enhancer, increase the resolution and improve the quality of cartoonized images.
Tiktok has made video sharing and using filters, a fun task. You can share videos using cartoon filters and promote your tiktok account which will help you earn recognition and money. Such filters are fun to watch as well, so make sure that you and your audience are on the same page regarding the use of filters.
Do you find this post helpful?
Yes
No