How To Use Cartoon Filter On Tiktok?
We have so many incoming filters on famous social media apps. TikTok, being the most famous music video platform has introduced new cartoon filters which are adored by TikTokers. You can become more creative and stylish with the filters there. The article will guide you on how to make cartoon filters on Snapchat and apply it on TikTok, and make a comparison between TikTok cartoon filter and AI cartoonizer - Toongineer Cartoonizer! Learn how to cartoon yourself online in this article by using filters that are easy to use and fun to play with, make yourself stand out on social media! More interestingly, there are also some popular Vtuber Maker which use similar technology. Try it if you like.
What's the cartoon filter?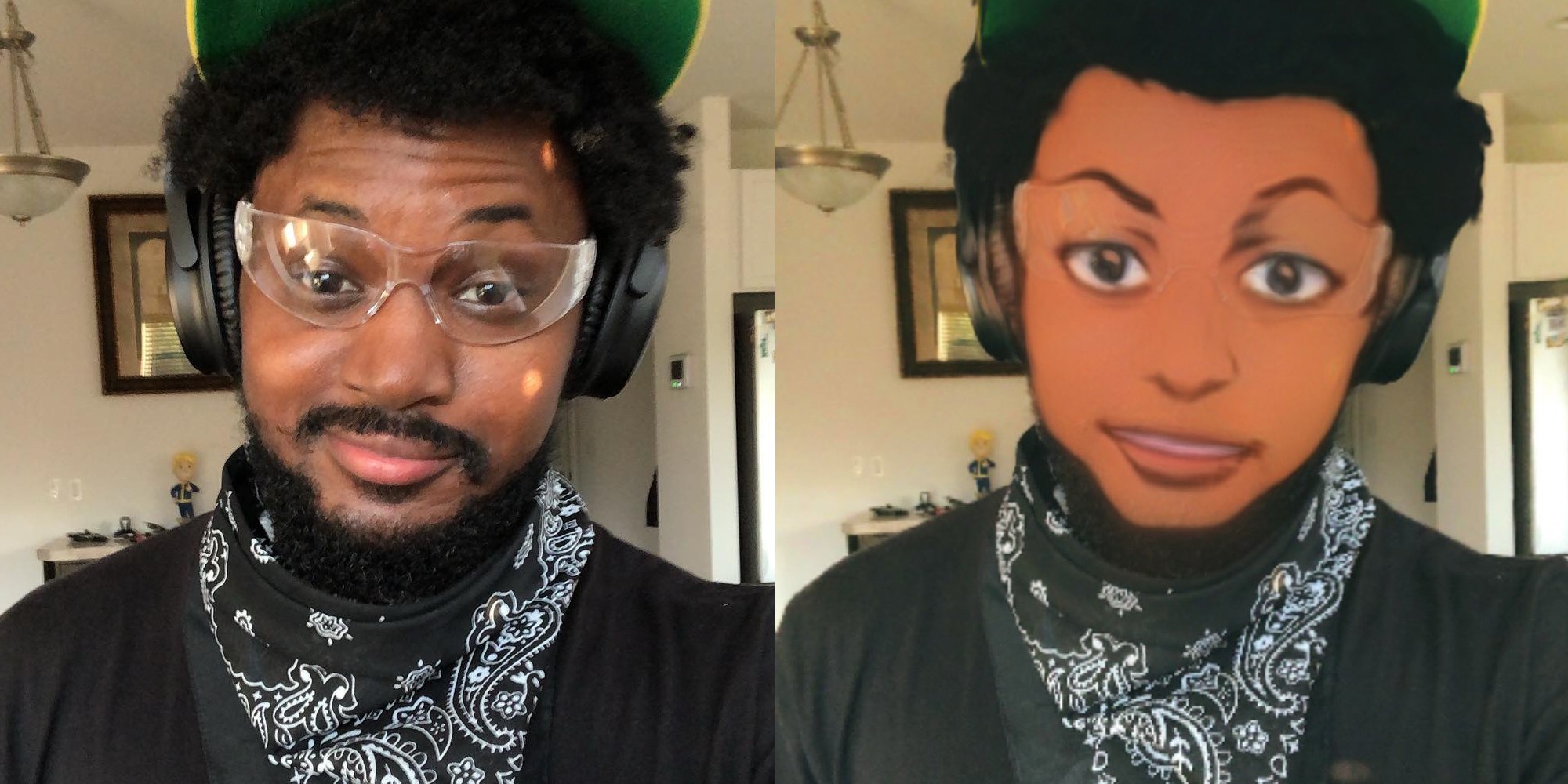 The new Disney cartoon filter on TikTok makes you look like a cartoon character you resemble with. This is done through face recognition technology which finds similarities between your facial features and the character's features. The filter makes your eyes big and ball-like changes your hair and eye color and draw dramatic eyebrows to make you look similar to a Disney or Pixar cartoon character. And it changes your expressions like one of the cartoon characters in their movies. You create your own cartoon image so that you can stand out with a unique avatar or dynamic on social media platforms. Apart from that, there comes some fancy AI Portrait Generator, making fancy selfies at a fast speed. Get to know more about it.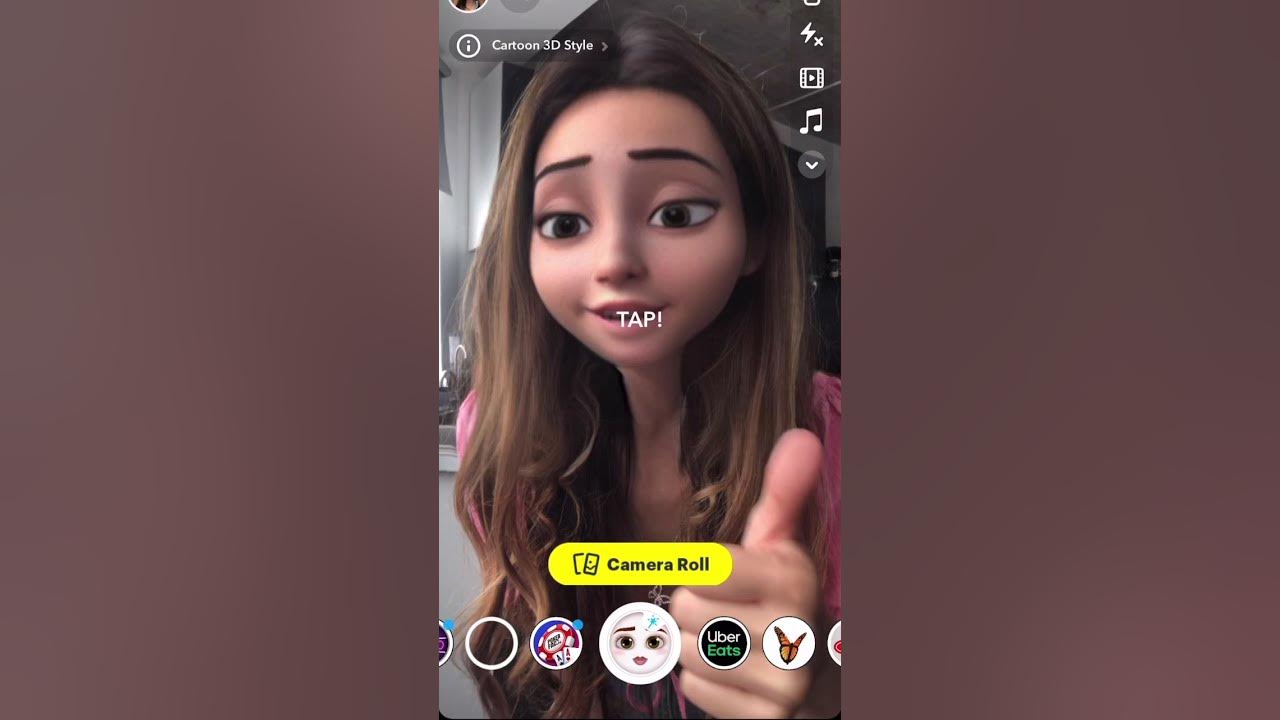 Pixer Filter on Tiktok
Pixer Filter is the Cartoon 3D Style filter, commonly known as the Disney Pixar filter, and is the latest trend in the world of social media. This filter will make your childhood dreams of becoming a princess, come true. After using this filter, you will realize that Disney characters look exactly like you. The filters will give you a fun time when you are bored because the Disney cartoon filter expressions are hilarious! The filter is going viral on TikTok, but you should first go to Snapchat to make it. Besides that, more people also seem to be interested in AI Face Generator. You can know more from the link.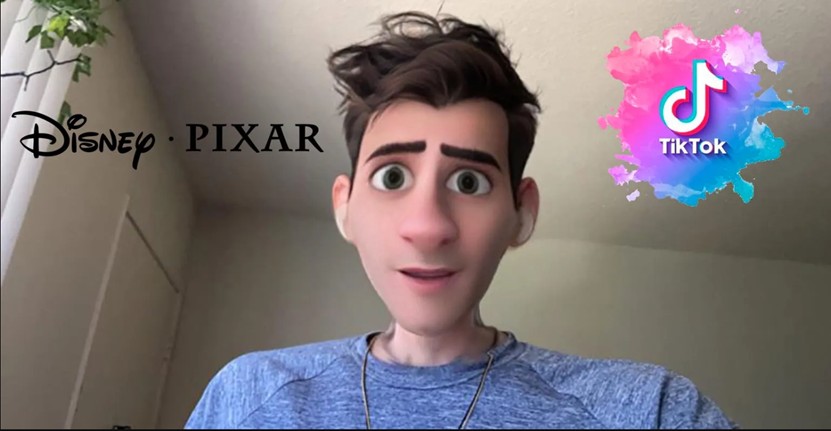 The picture comes from NETCOST.
Dog Filter on TikTok
The filter actually became popular because everyone started using it on their dogs. It works really well and is totally adorable. The style mimics the way pooches look in Disney films like Lady and the Tramp and dalmatians.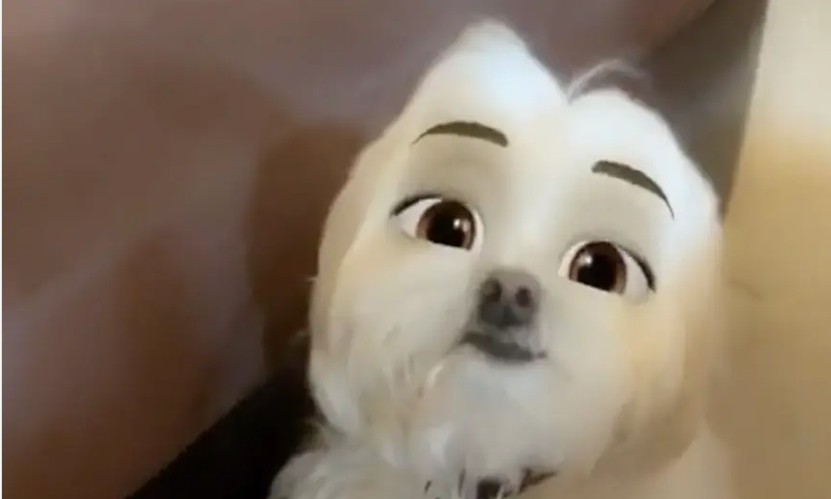 The picture comes from Distractify.
How to use cartoon filters on Tiktok?
The trend of using Disney cartoon filters has gained a lot of popularity. But, the actual filter is not available on the TikTok app. TikTokers use this Disney cartoon filter on Snapchat and then upload it on TikTok.
If you are confused about why TikTok does not show cartoon filters on the app. Do not worry, because the filters are used on Snapchat and then uploaded on TikTok. So, you need to first download Snapchat, then make a video using this filter, then you can upload it on TikTok.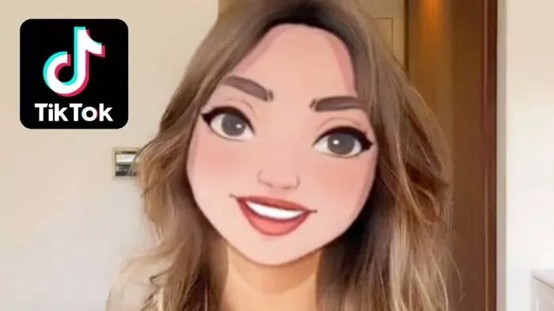 Following are the steps on how to make the cartoon filter on Snapchat. The process is simple and easy and a lot of fun at the same time.
Step 1: Download Snapchat if it is not already downloaded on your phone. Open the Snapchat app and hit the camera option. Right beside the record button, there is a smiley face, which shows filters of Snapchat.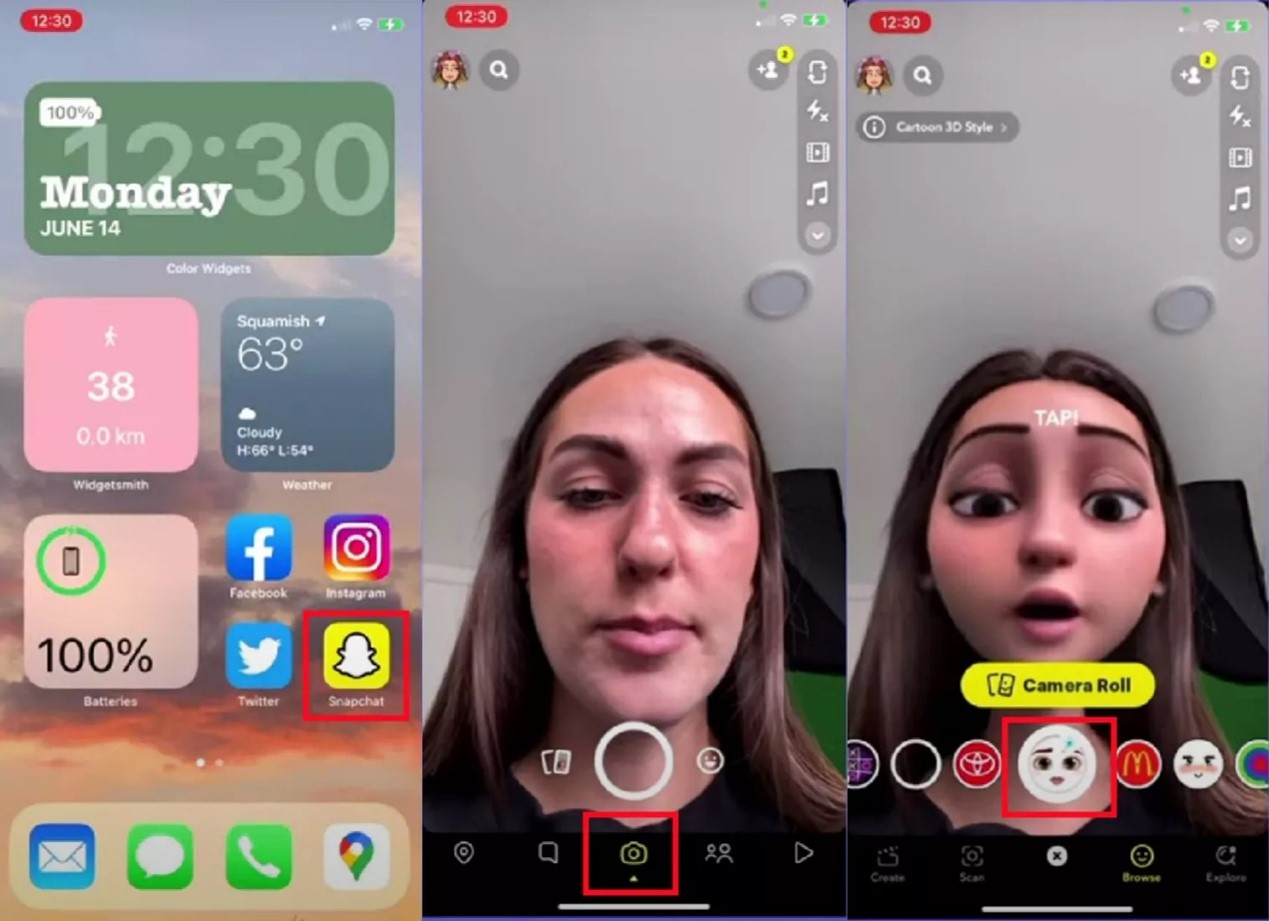 Step 2: After hitting the smiley face, go to the explore option. Type in "cartoon" in the search bar of the explore option. Then choose the Cartoon 3D Style lens, record a video using this filter, and save it on your camera roll.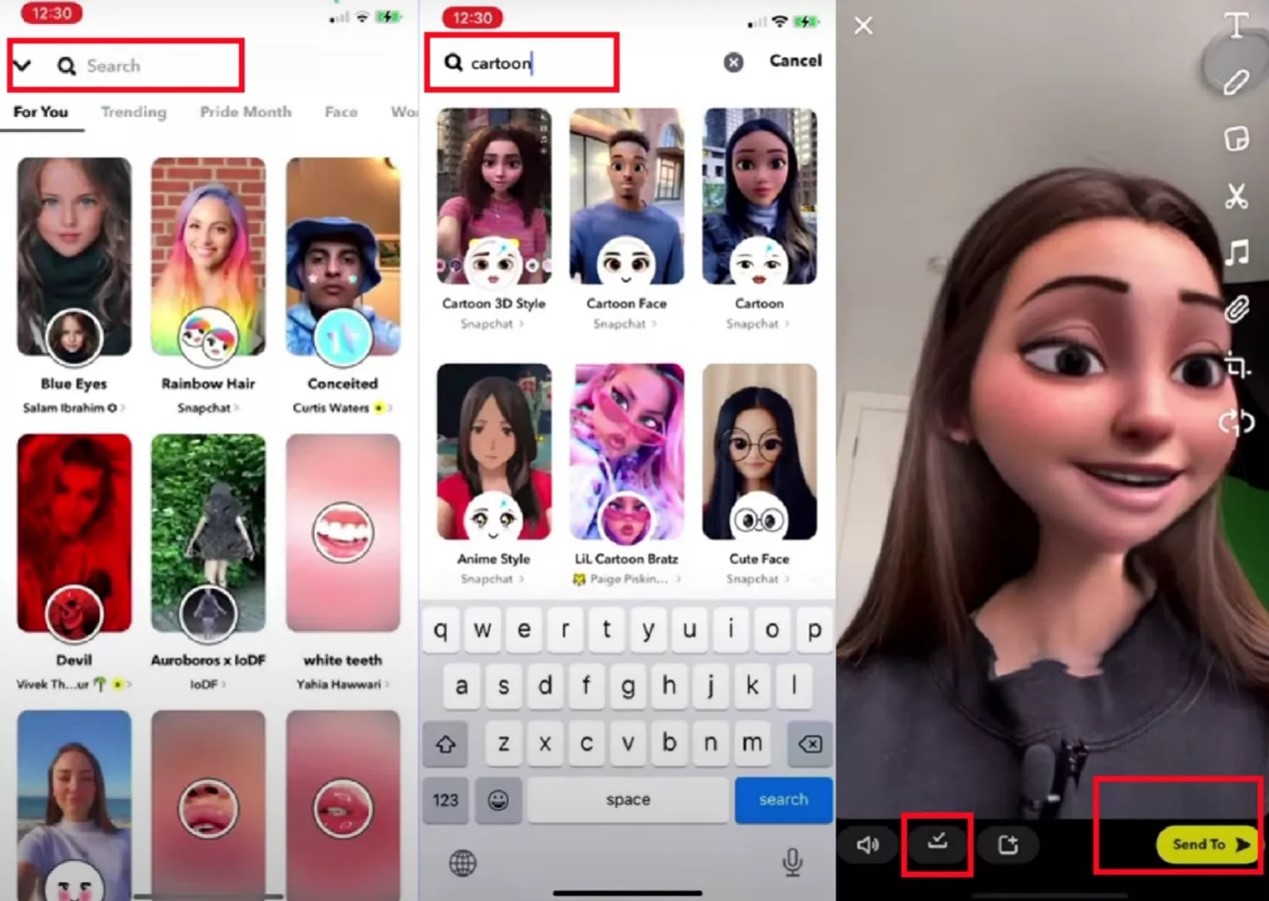 Step 3: Upload the cartoon-filtered video on TikTok.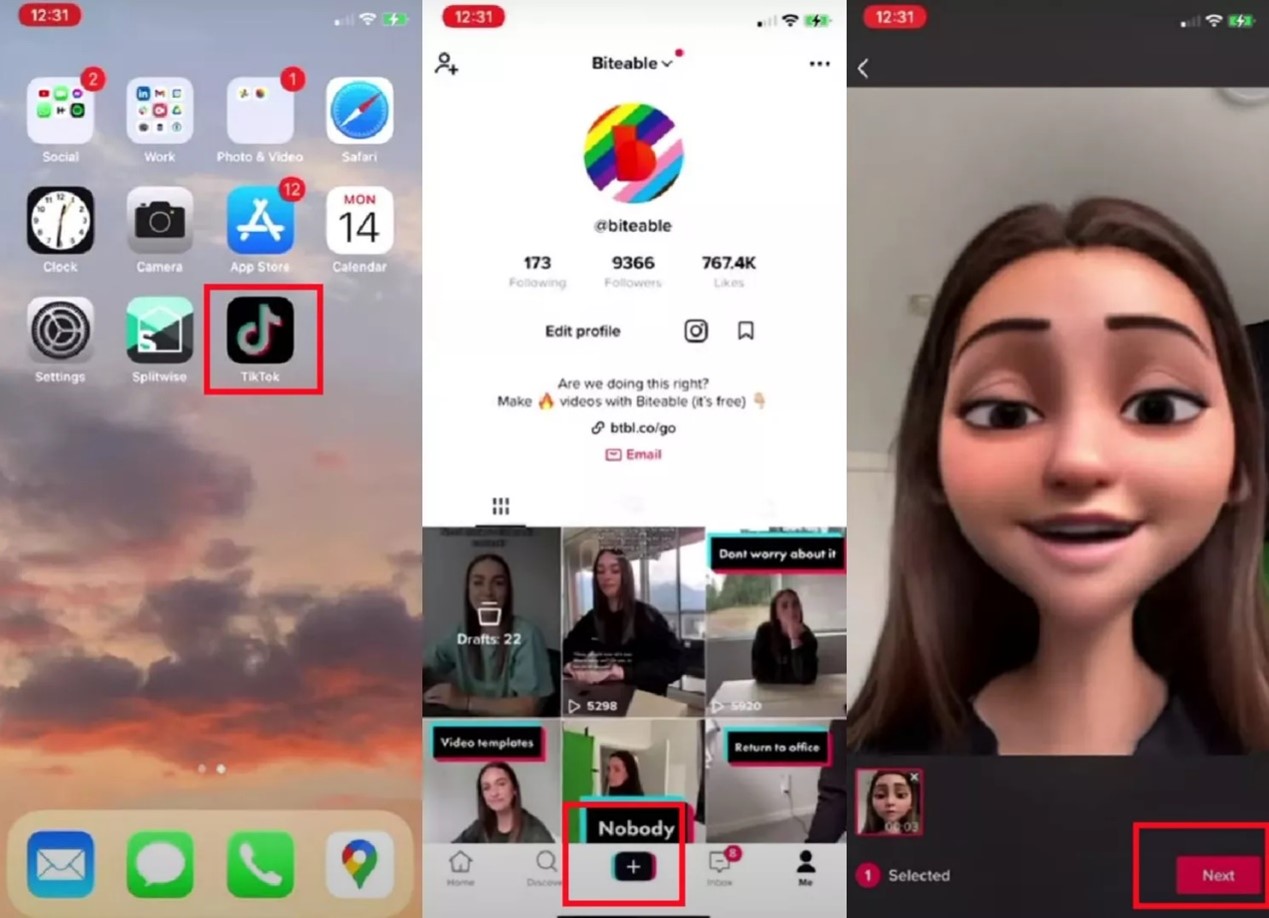 Then you can follow the above steps and upload fun videos on TikTok to gain a large following on the social media platform.
TikTok does not have the option to upload pictures. If you want to turn your pre-shot images straight into a cartoon filter, you can head straight to VanceAI's Toongineer Cartoonizer.
TikTok cartoon filter VS AI Cartoonizer
If you are not a TikTok user, you can still cartoonize your pictures using the turn photos to cartoon online feature of VanceAI. If you do not want to download TikTok just to use a filter, or your phone memory is too congested to support you to squeeze out new space to use TikTok, then you can try Toongineer Cartoonizer to achieve online cartoon processing.
Compared with the cartoon filter in Snapchat and applying it on TikTok, the Toongineer Cartoonizer in VanceAI is more suitable for people who only want to experience cartoon filters. You only need to upload the original image to generate your own cartoon image. It is faster and more convenient in comparison.
Toongineer Cartoonizer is an AI image cartoonizer that transforms an image into a cartoon. The process is automatic and does not require any time or effort from the user. The user can easily make cartoons out of their pictures in less than five seconds. It supports the online one-key operation and won't take up any memory space on your computer.
AI Image-generator on Fotor
Fotor is a photo editing tool. Among them, the function of the Image-generator is used to generate animation images through AI algorithm. You need to upload pictures. It will automatically generate four animated images. You can choose your favorite to download.

The picture comes from Fotor.
Renderings of cartoon filter VS AI Cartoonizer
These three pictures separately come from the original picture, Snapchat, and the VanceAI Toongineer Cartoonizer. We can see that the second picture from Snapchat is a cartoon character alike, and the third picture from VanceAI Toongineer Cartoonizer is generated more according to the original image.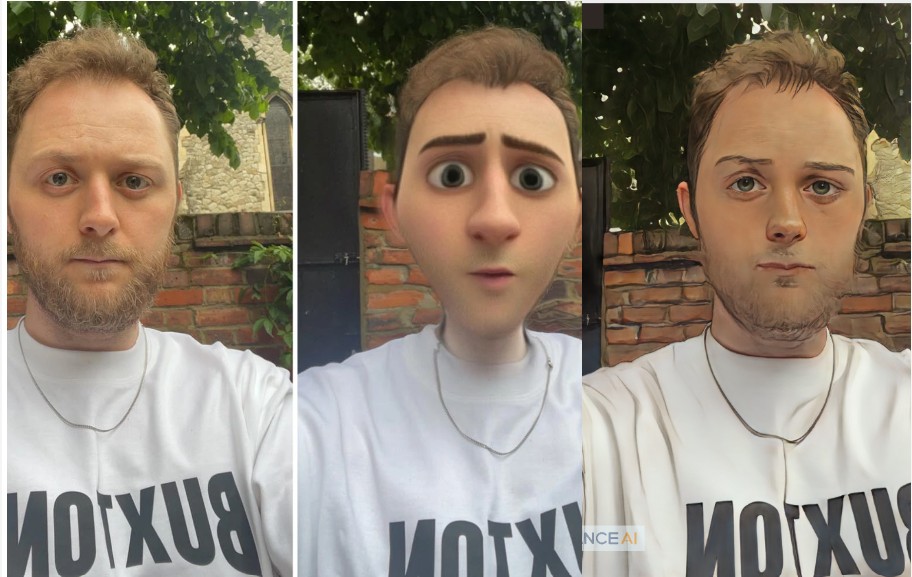 How to use Toongineer Cartoonizer?
Step 1: Open the Toongineer Cartoonizer feature on VanceAI. Upload the image you wish to cartoonize.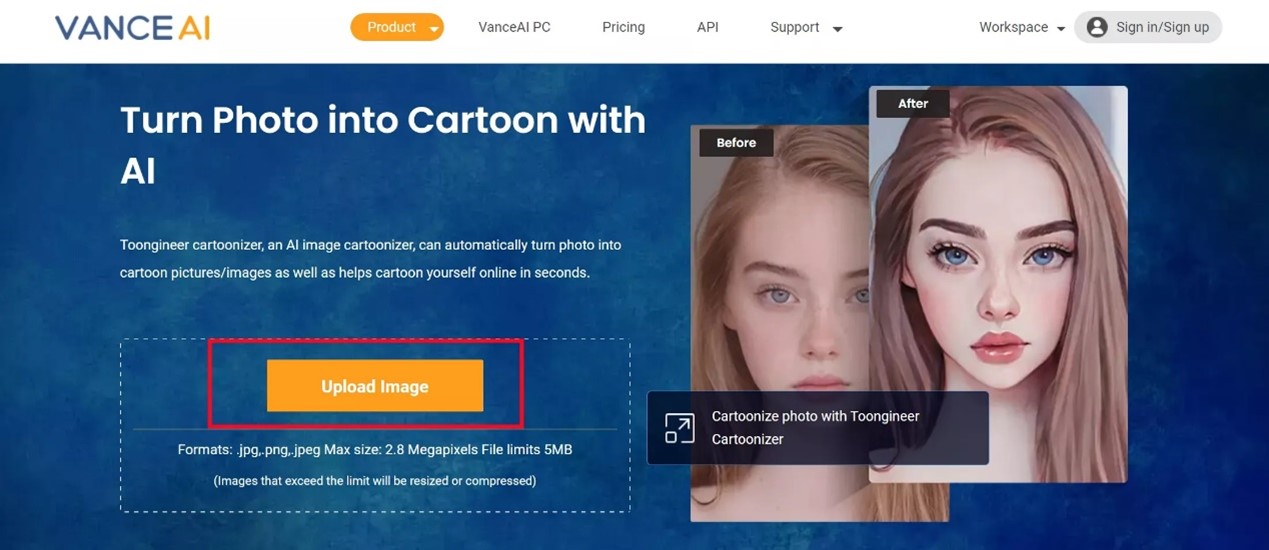 Step 2: Select cartoon mode and then click on process to view the final outcome.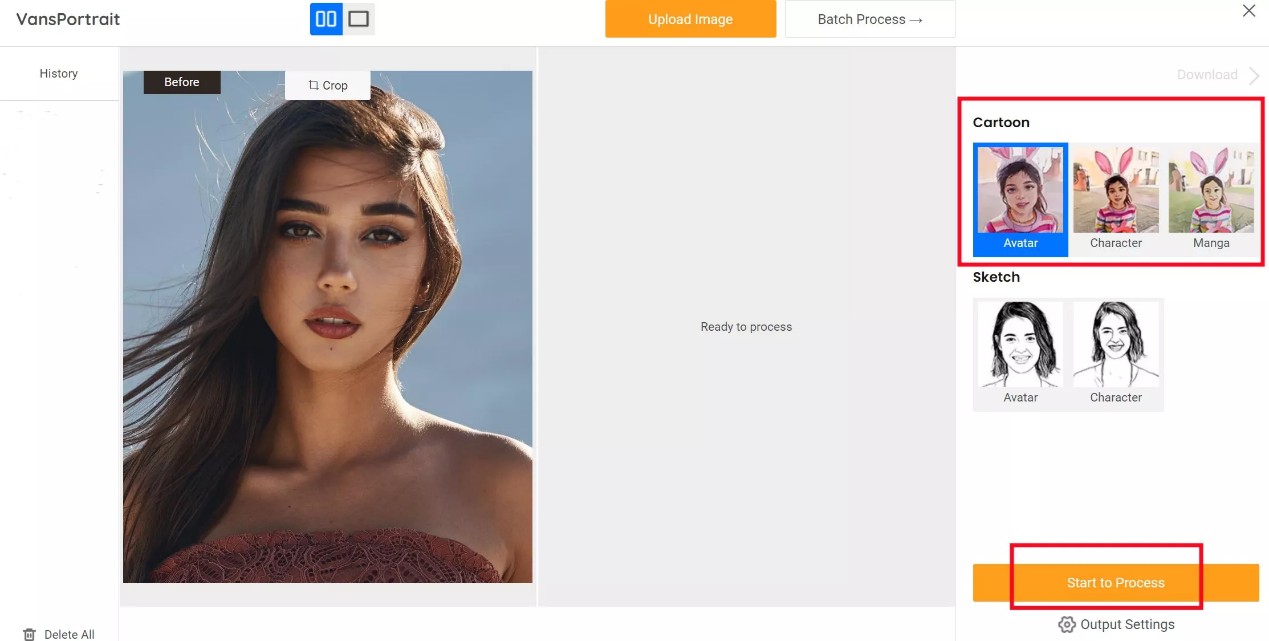 Step 3: Preview the cartoonized image. Sign in to download the final outcome of the cartoonized image.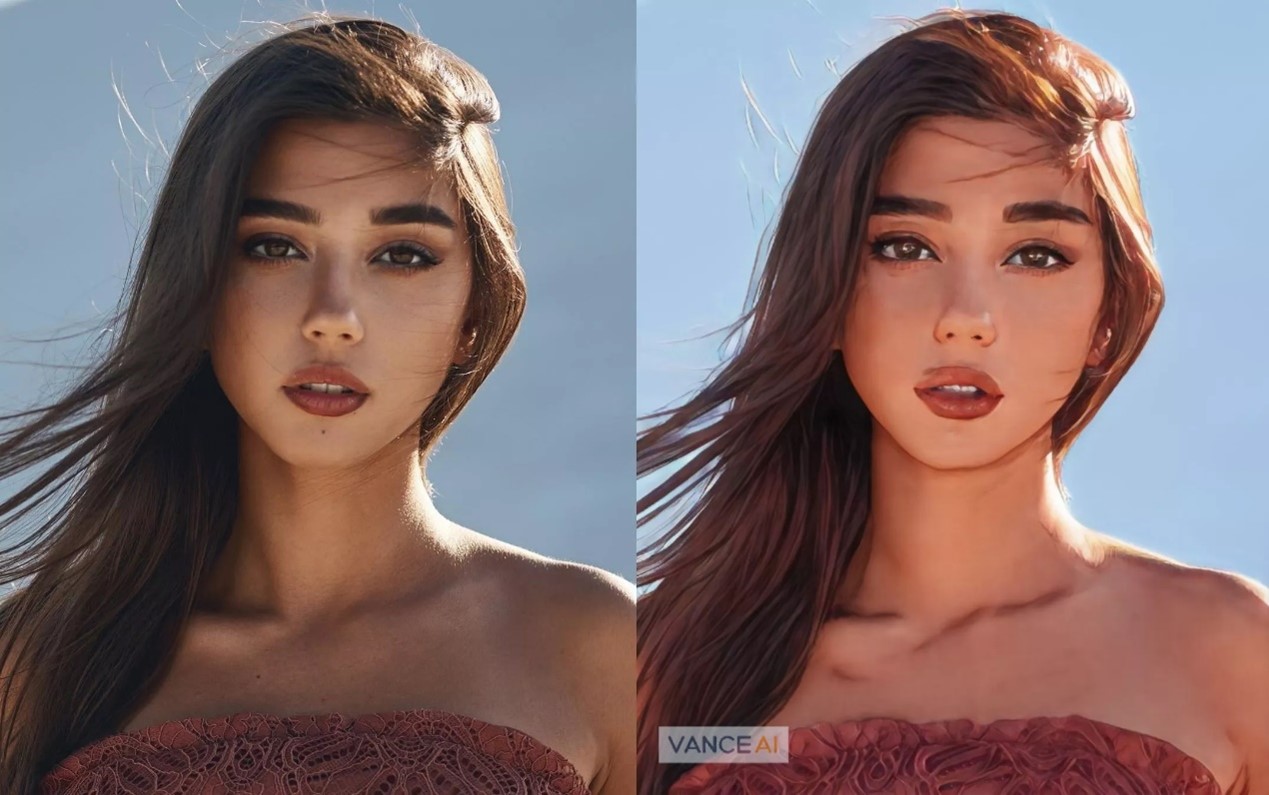 This great
AI cartoon generator
makes cartoonish become an easy thing. The final cartoonized outcome looks high-quality while also giving off fun vibes. The VanceAI carton yourself online feature has done an amazing task at cartooning regular images, making it a fun feature for people who do not use social media filters. To make the cartoonized image look more high-quality, use
VanceAI Photo Enhancer
. This will transform the photo into a professional quality cartoonized image with high resolution and sharpened features.
Conclusion
The article has guided you on how to use Toongineer Cartoonizer to apply filters on photos without downloading Snapchat. And also by using photo quality enhancers to increase the resolution and improve the quality of cartoonized images.
TikTok has made video sharing and using filters more fun. You can share videos using cartoon filters and promote your TikTok account, which will help you earn recognition and attention. Now do not wait, have a try!
FAQ
How to get cartoon filters on Instagram?
Want to try cartoon filters on Instagram? Then follow the steps below to try it!
Step 1: Sign in and swipe left on your newsfeed to activate your camera.
Step 2: Search for your favorite filters.
Step 3: Try the Filter and Save it.
Do you find this post helpful?
Read More to Know Deeper: