​
AI art generator is able to make AI art and other types of visual assets that can be used in many instances. A few of the most common industries where you can utilize a AI art generator from text are marketing, gaming, social media, etc. ​
​
AI-generated artworks can be used to create new and unique game environments, characters, and items. For instance, let's say that you want to design a new character. You can use the wonder AI art generator to come up with a character's face, attire, and more. With the right settings, you can make this tool work as an AI pixel art generator as well.​
​
With that said, we will be taking a closer look at VanceAI Image Generator, an AI generator that can create AI artworks and visuals in just a few steps to boost creativity and productivity.​ Except for generating artworks, VanceAI also launches AI Product Image Generator to generate appealing backgrounds for products. 
What Is AI Art Generator?​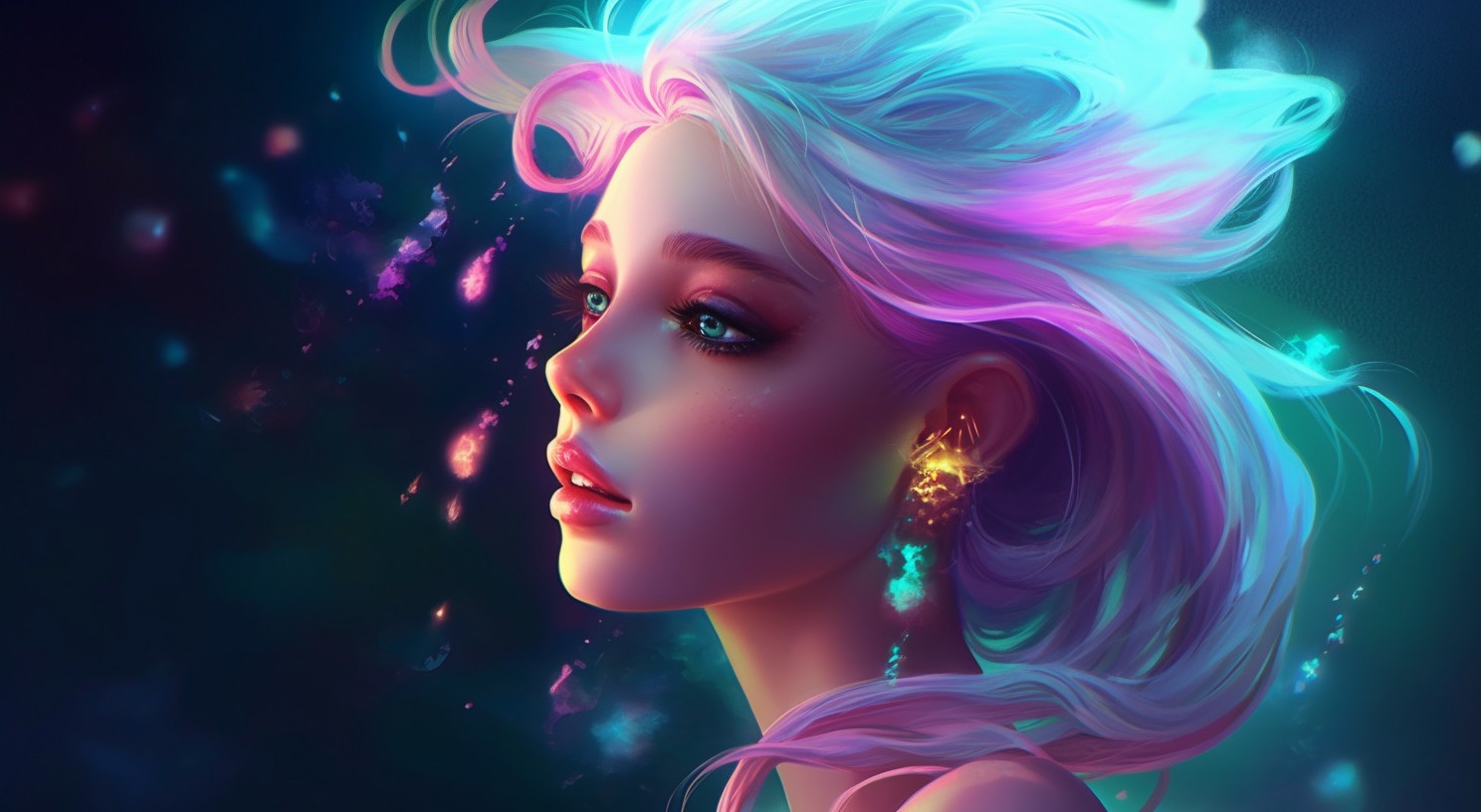 ​You may have wondered 'what is the AI art generator everyone is using' and rightly so, since AI art generators or AI text to art generator tools have only recently taken the Internet by storm. The reason being that the nature of AI is to keep improving and such AI art tools have improved to the extent of producing artworks that are as detailed and imaginative as humans.
An art generator is a computer program that uses artificial intelligence algorithms, such as deep learning neural networks, to create images that resemble artworks created by human artists. The program analyzes large datasets of artwork to learn about different styles, techniques, and patterns used by artists. It then uses this knowledge to generate new images, either by replicating existing styles or by creating entirely new styles.​
​
The art style generator works by breaking down the elements of an artwork into various patterns and features, such as lines, colors, textures, and shapes. It then uses this information to create art that replicates or expands upon the original artwork style.​
What Can You Draw With AI Art Generator?​
The options and things that you can draw or create with a free AI art generator from text are massive. Naturally, getting the expected result for each category can take multiple tries and prompts.​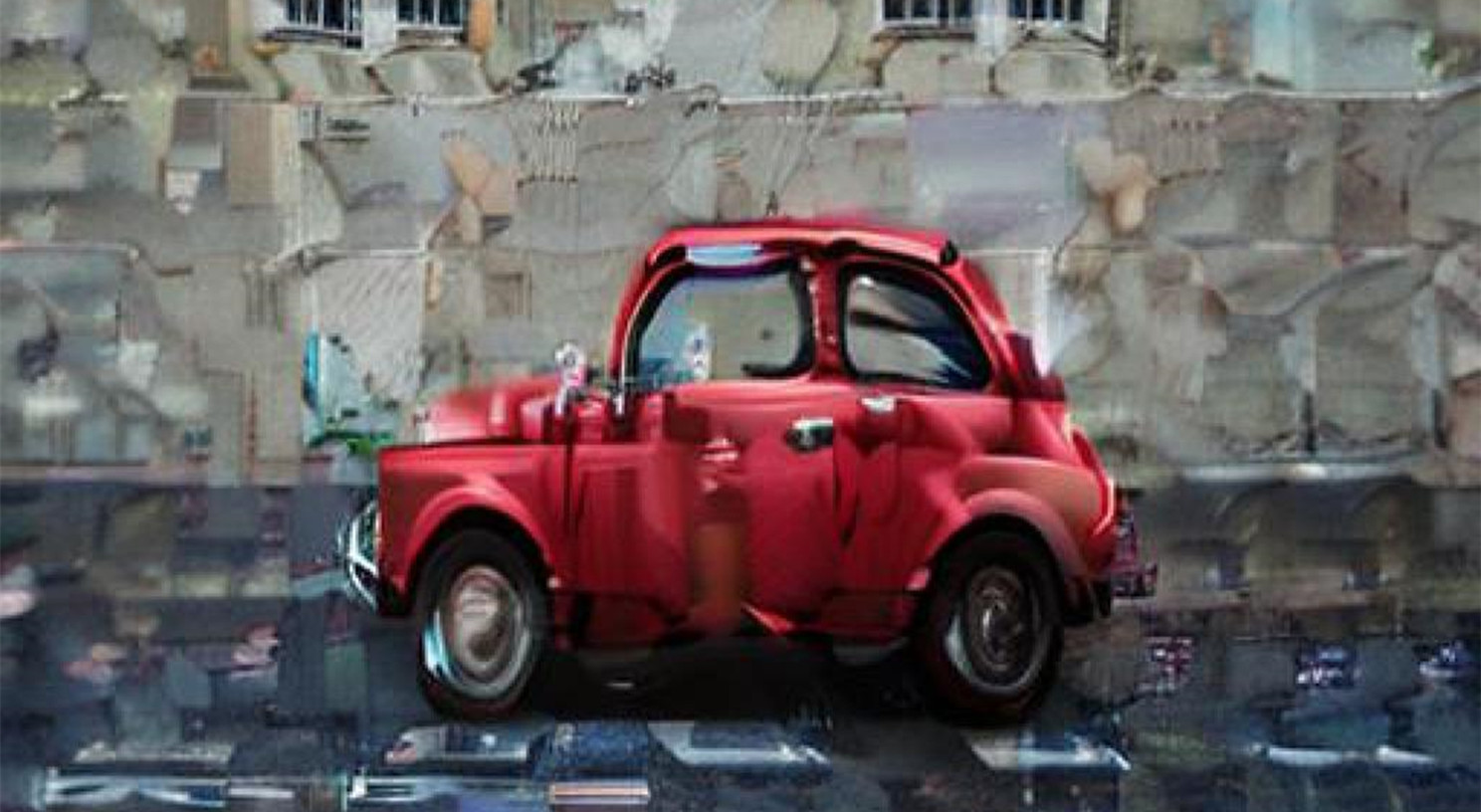 AI Pixel Art Generator
While the tool does not inherently offer the option of pixel art in the Workspace, users can still tap on the Image Type menu and type out the keywords themselves, which makes this tool pretty diverse and accessible in terms of options. The quality is there too, with the novel AI art looking aesthetic. The random painting generator is pretty simple to use as well. Apart from that, pixel art such as this can be used in many cases, such as on social media stories or on platforms that are artistic.
AI Character Art Generator​
The online art generator is more than a tool that generates artworks. It also can generate different kinds of characters like the beauty. While in normal circumstances, it would be difficult to get a character such as this drawn and illustrated, the AI character art generator's reference image feature and prompts prove to be pretty helpful. The image could use more detail, which can be achieved by choosing a random art prompt  - goddess eladin 1 2 3 android emulator, in the style of cyril rolando, bold and colorful portraits, hyper-realistic details, captivating light, gemstone, bella kotak, neon color palette.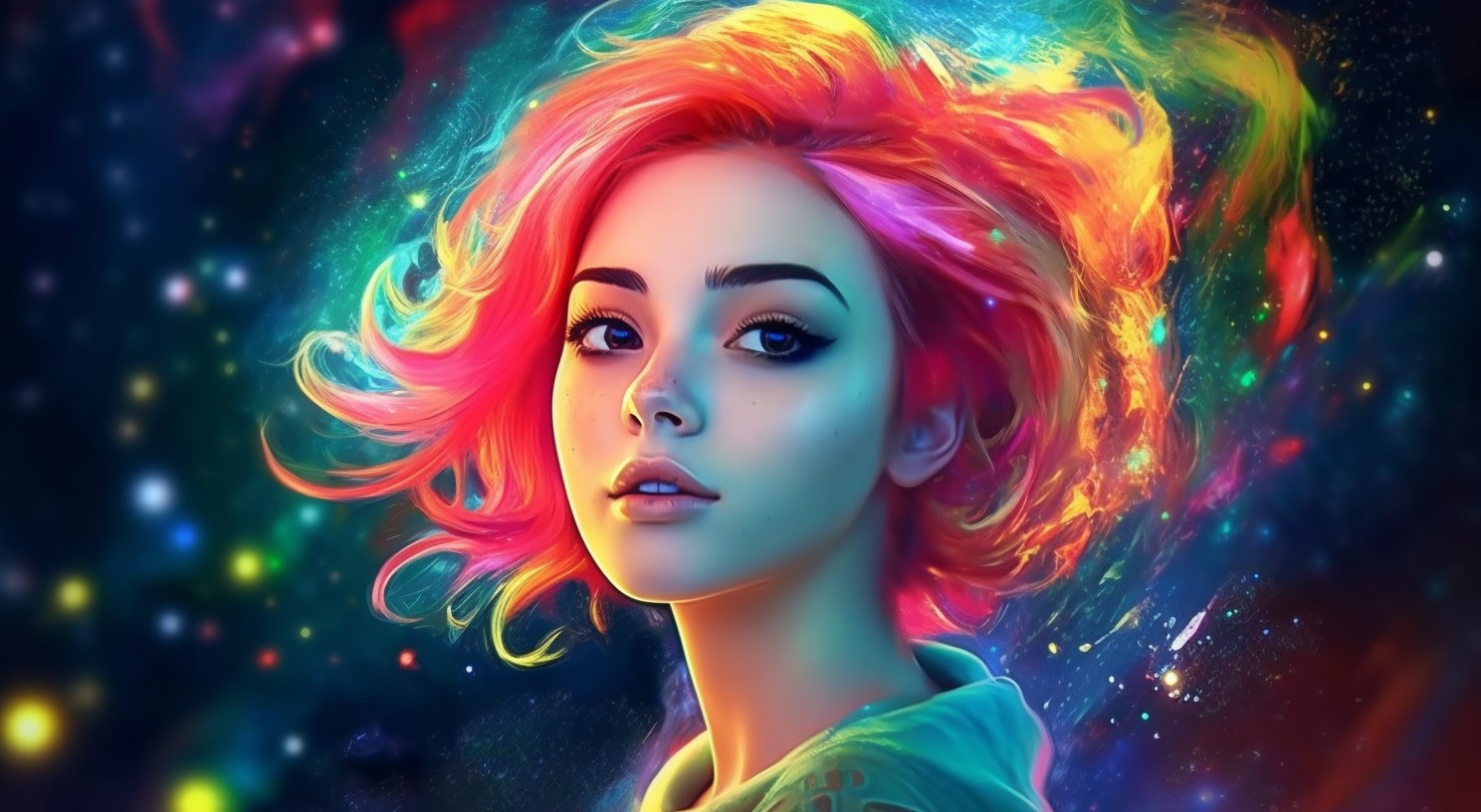 AI Portrait Generator​
With AI Art Generators like Midjourney, you can experiment with your normal photos to make them look abstract and offbeat, which is what the current image attempts to do as well. All you'd have to do is input some prompts in its Workspace. You can try an AI cartoon generator to make some cartoonish style portraits.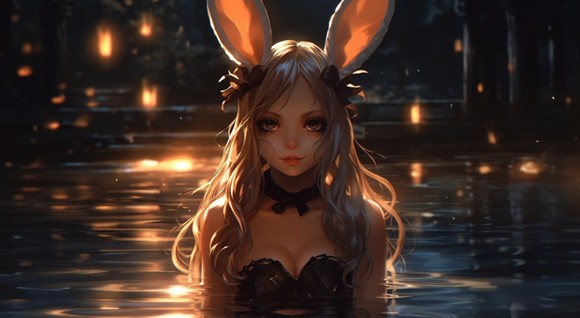 Anime AI Art Generator
The AI art generator anime tool definitely has the potential to create anime characters and anime styled images in general, but for some reason, it also ends up generating these huge pixels that overlap over each other in the image. Mastering prompt skills is likely to generate stunning artworks.
VanceAI Art Generator & Other Alternatives​
VanceAI Art Generator ​
VanceAI Art Generator is one of the best AI art generator from text that uses text descriptions and a few preference settings to create a wide variety of art and visuals. It is one of the best AI art generator from text tools and it also provides cool features. For example, you can upload a reference image for the AI art algorithm to follow, resulting in images that are closer to your expectations.​​
Pros: ​ 

It offers some really unique and useful features as well as customization options.​
​Very easy to use.​
​Good UI design.​


Cons:​ 

It can take a lot of time to process in certain cases.​
​It can take multiple tries to get the right visual. 

Hotpot AI Art Generator​
Pros:​

Easy to use.​
​Variety of options.​

 

Cons:​

Takes time to process sometimes.​
It can offer more features.

​
Hotpot.AI is a text to art generator that allows users to create artwork using artificial intelligence algorithms. It provides a platform where users can upload their images or sketches and apply various artistic styles or filters to transform them into unique artwork. Hotpot.AI leverages deep learning techniques to analyze the input images and generate corresponding artistic renderings based on the selected styles.​
​
Users can experiment with different artistic effects, such as impressionism, pointillism, or surrealism, to create personalized and visually striking artworks. The AI art generator app aims to provide an accessible and user-friendly interface for individuals with varying levels of artistic expertise to explore their creativity using AI-generated art.​
NightCafe Creator​
Pros:​

​Provides good looking results for the most part.
Community based application.​

​
Cons:​

The results can be more detailed.
NightCafe AI Art Creator is an online tool that utilizes algorithms and other technologies to generate various types of visuals. By leveraging artificial intelligence and machine learning techniques, NightCafe AI allows users to create artworks, designs, and illustrations with ease.​
​
The tool likely provides a user-friendly interface where individuals can input their preferences or parameters, such as style, colors, and composition. Based on these inputs, NightCafe AI generates customized visuals that align with the specified criteria. This can include anything from landscapes and abstract art to portraits and digital illustrations.​
​
NightCafe AI Art Creator aims to provide users, including artists, designers, and enthusiasts, with a platform to explore their creative ideas and generate visually appealing and unique artwork.​

Fotor AI Art Generator​
Pros:​

Impeccable results.
Processes images quickly.​

​


Cons:​

 
​
With Fotor AI Art Generator, users can upload their photos or choose from a selection of sample images. They can then select from a variety of art styles such as oil painting, watercolor, sketch, and more. The AI algorithms analyze the input image and apply the chosen style to generate an artistic rendition of the original photo.​
​
Fotor AI Art Generator is accessible through the Fotor website or the Fotor mobile app, making it convenient for users to enhance their images and unleash their artistic vision.​

OpenArt Generator​
Pros:​

​Covers many aspects of AI art generation.
Provides good results.​

​
Cons:​
​
OpenArt Generator is an AI art prompt generator tool that provides users with prompts and art to inspire and guide their artistic creations. By offering prompts, OpenArt Generator helps users overcome creative blocks.​
​
In addition to prompts, OpenArt Generator also offers the capability to train AI models. This means users can input their own datasets and train AI models specific to their artistic preferences and styles. This feature allows for more personalized and customized art generation.​
​
Furthermore, OpenArt Generator maintains a Discord channel where users can engage with other artists, share their artwork, and participate in discussions related to AI art generation. You also get free credits for joining the Discord channel.​
How to Use AI Art Generator Online?​
Follow the steps below to know how to use the online AI Art Generator.​
Step 1: Click on the link for VanceAI Art Generator to get to the webpage. There, you will see "Generate AI Art". Click on that.​​
​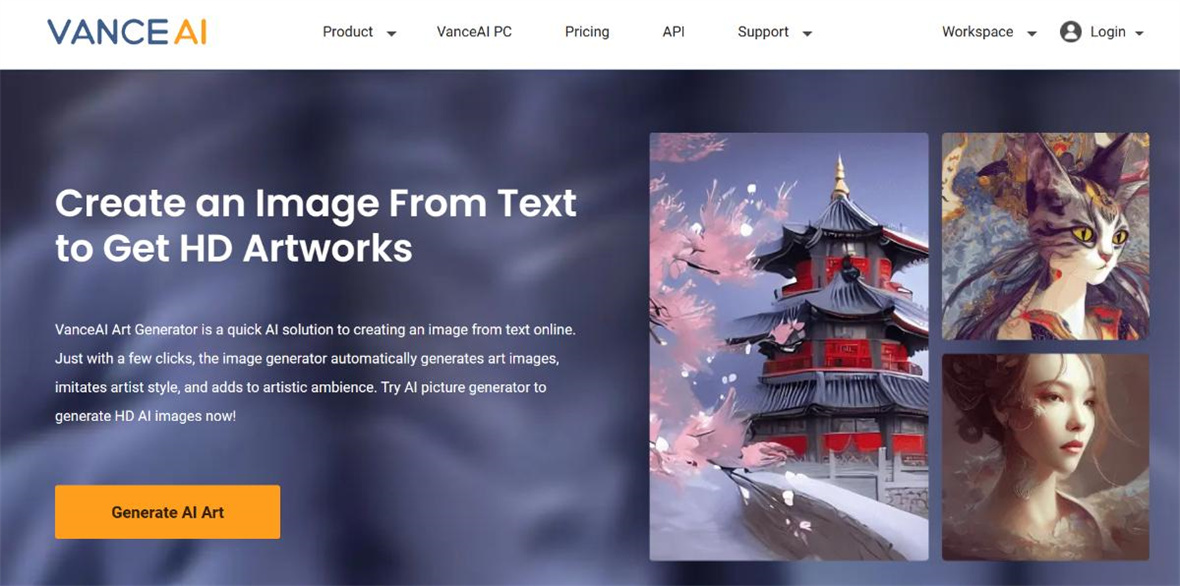 ​
Step 2: Here, you can write the description of the visual you want, choose other preferences, and upload a reference image if needed. Click on "Create" to begin processing the image.​
​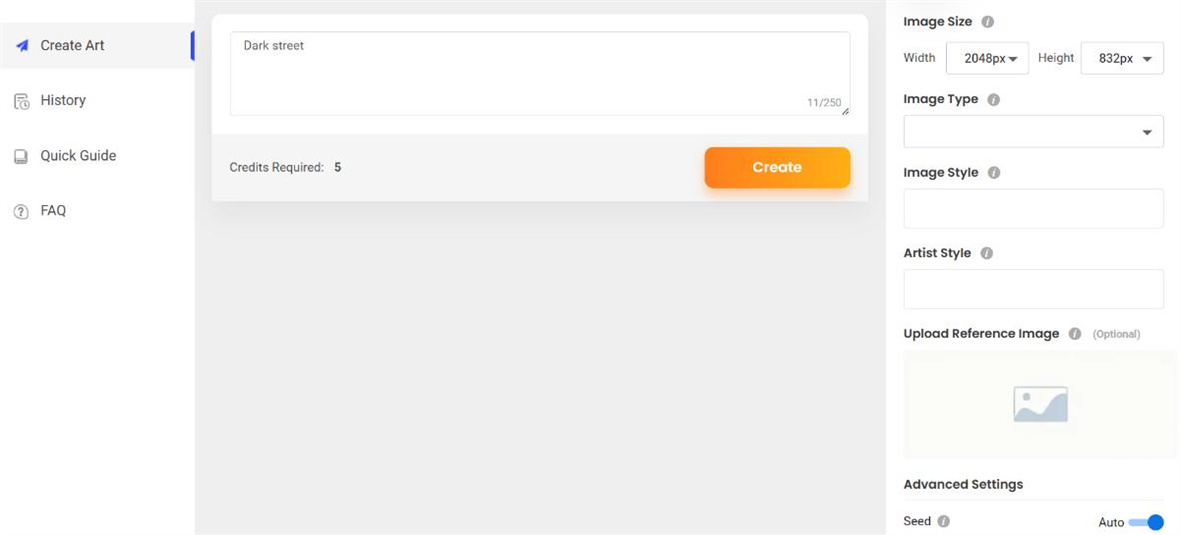 ​
Step 3: It may take a short minute for the image to be ready, but you will see it on the page itself. Once done, click on the download option.​
​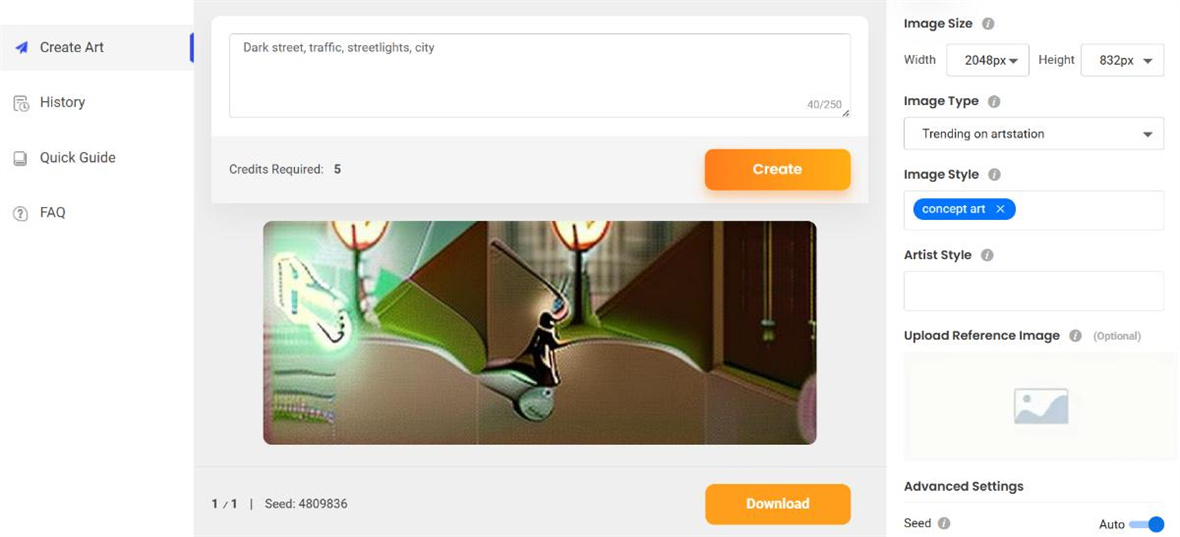 How to Make AI Art Bigger Without Losing Its Quality? ​
Step 1: Click on VanceAI Image Upscaler to get access to the tool online. From there, click on "Upload Image".​
​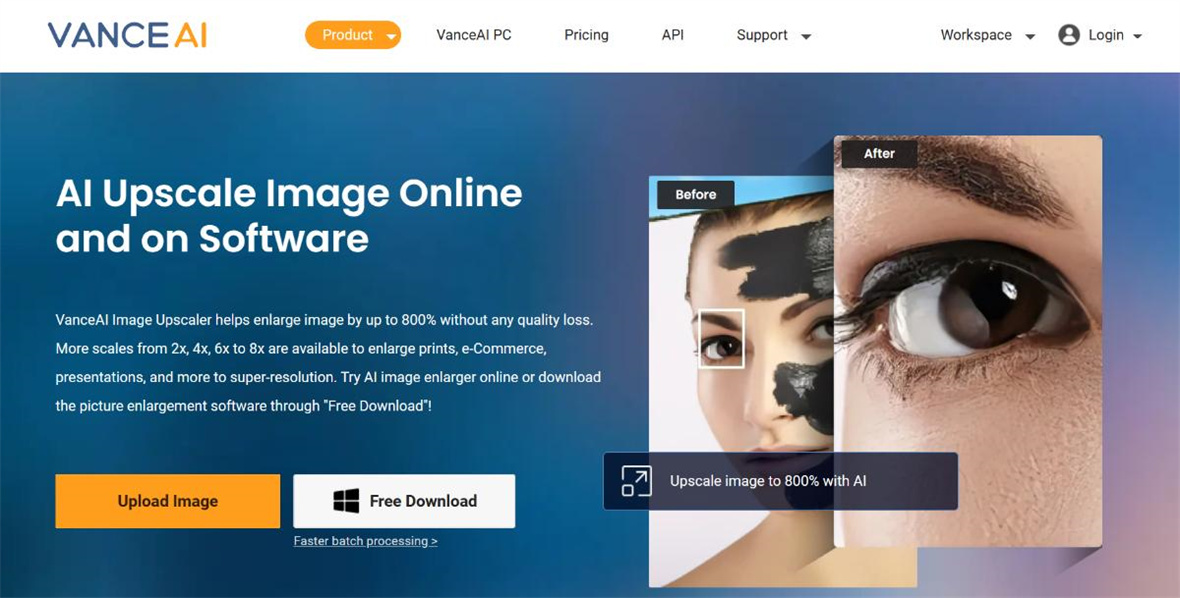 ​
Step 2: Inside the Workspace, upload the image, choose your preferences, and click on "Start to Process".​
​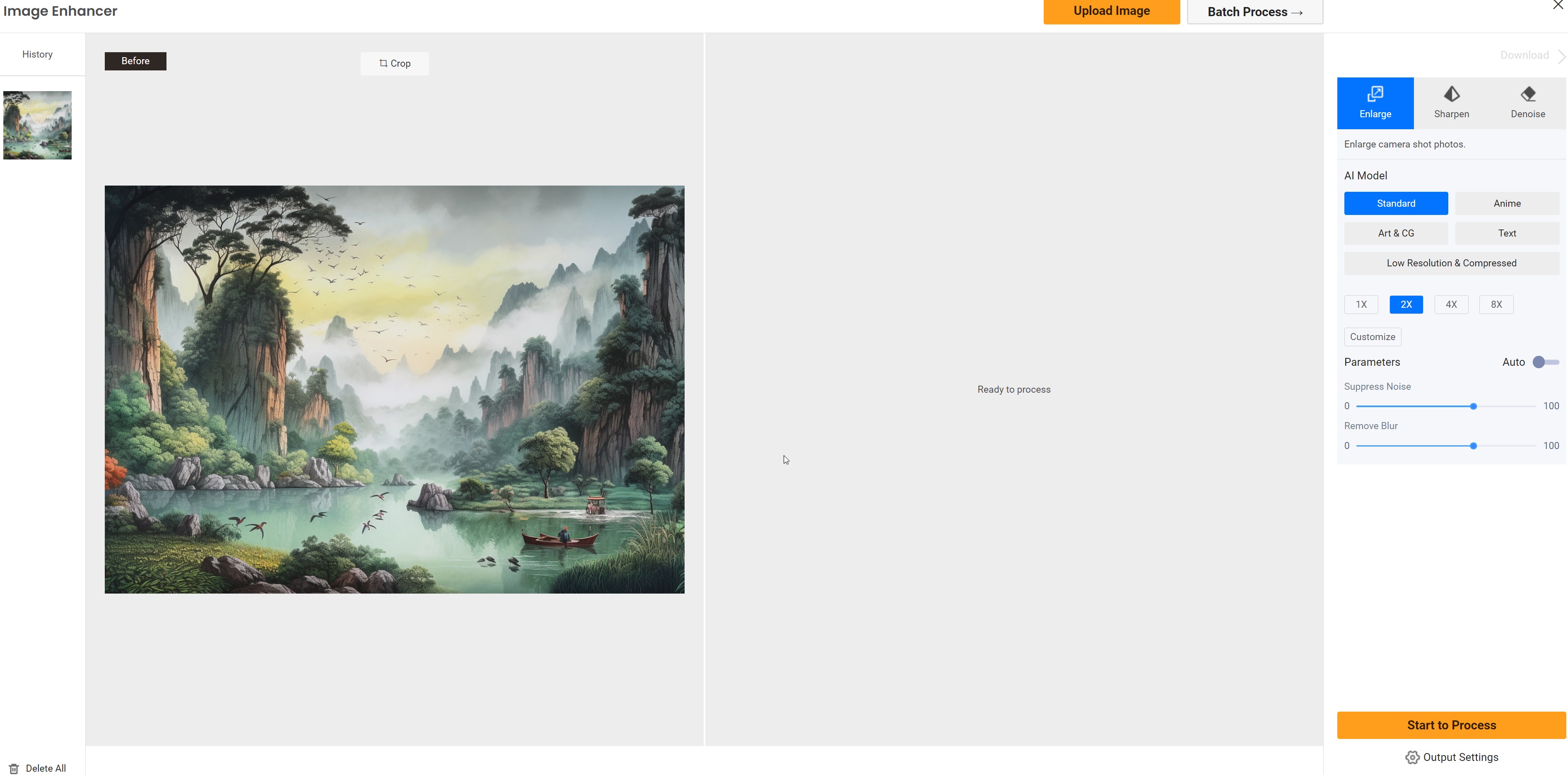 Step 3: You will see the image appear on the screen in the form of a comparison between the Before and After image. Click on "Download Image" to save the photo.​​
​