What is AI Cartoon Generator?
In the enchanting world of art and creativity, cartoons have always held a special place. Their ability to evoke joy, laughter, and emotions has captivated people of all ages for generations. Thanks to the ever-advancing field of artificial intelligence (AI), we now have AI cartoon generators that take the magic of cartoons to new heights. These remarkable tools allow us to transform ordinary images and texts into lively and captivating cartoons. In this article, we will explore the fascinating realm of AI cartoon generators and delve into six exciting use cases: 3D Cartoon, Cartoon Pets, Cartoon Portrait, Cartoon Profile Picture, Cartoon Meme, and Cartoon Drawings.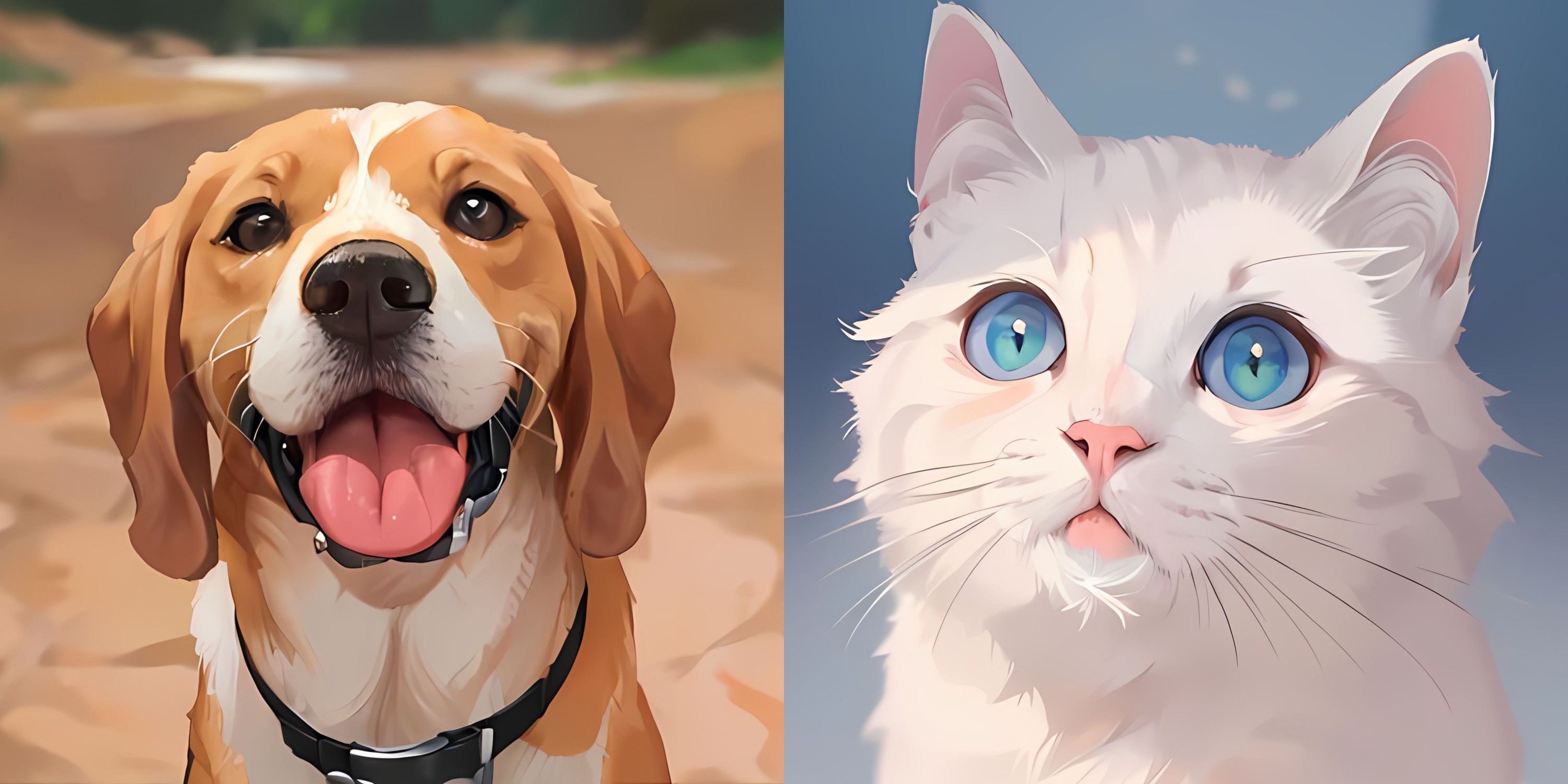 Cartoon Pets
Pet lovers, prepare to be delighted! With the fantastic cartoon pets feature, you can now immortalize your adorable furry companions in the most heartwarming way. Whether you share your life with a lovable cat, an inquisitive dog, or even a charismatic parrot, this feature works its magic to transform photos into playful and charming animated characters that will surely bring a smile to your face.
Our furry friends hold an irreplaceable place in our hearts, and what better way to cherish their boundless charm than with the magic of cartoon pets? Powered by AI technology, these ingenious tools can effortlessly turn your cherished pet photographs into endearing and lovable cartoon representations. Watch as the essence of your furry companions is captured in every adorable detail, from the mischievous antics of a Cartoon Cat to the playful charisma of various Dog Cartoon Characters. Each cartoon pet creation becomes a treasured memory, preserving the unique personalities of your pets in delightful cartoons that you can cherish for a lifetime.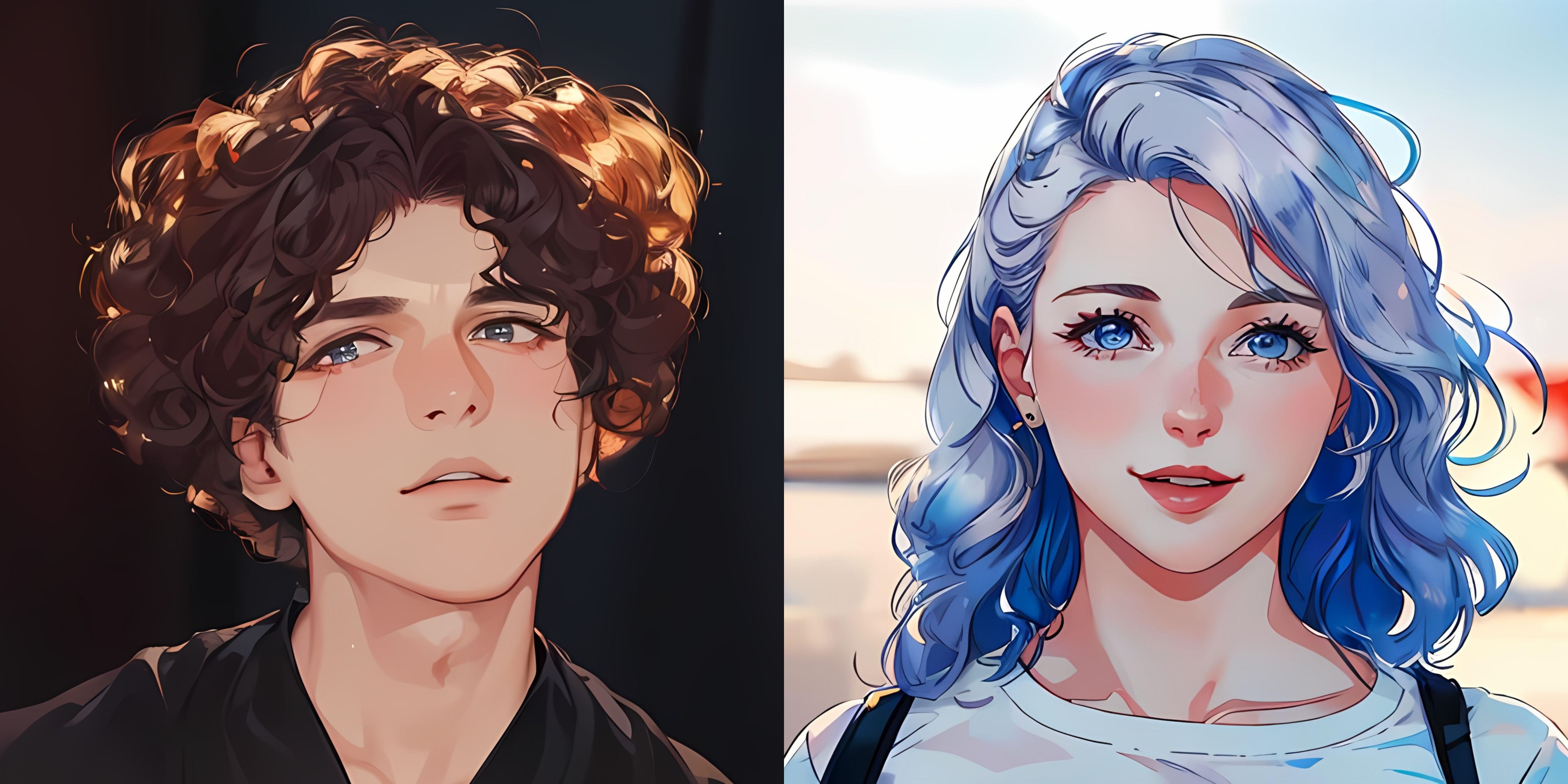 Cartoon Portrait
The cartoon portrait feature specializes in converting human portraits into cartoon avatars. You can capture the unique facial features and expressions of your loved ones or yourself and create personalized cartoon profiles that are perfect for social media, forums, and virtual identities.
Cartoon portraits offer a delightful and whimsical twist to traditional portraits. Embracing the power of AI cartoon generators, we can now transform regular family portraits into heartwarming cartoon family portraits. Additionally, custom cartoon portraits allow us to express individuality and creativity by creating personalized cartoon self-portraits or portraits of loved ones. With the convenience of cartoon portrait apps, we can easily turn our photos into captivating cartoon masterpieces.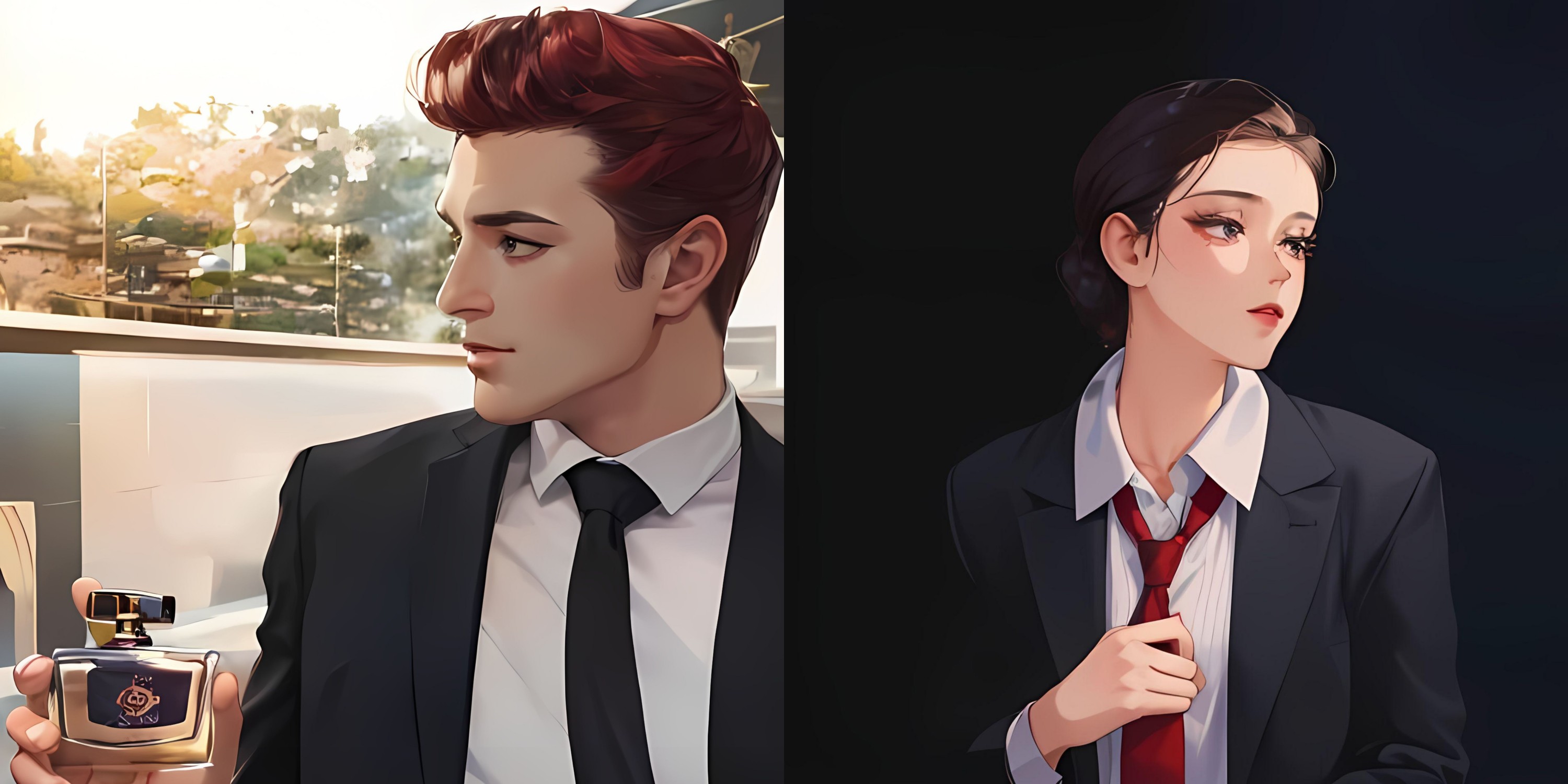 Cartoon Profile Picture
Stand out from the crowd with a cartoon profile picture. The cartoon profile picture feature in AI cartoon generators lets you create eye-catching avatars that reflect your personality and style. Say goodbye to ordinary profile pictures and embrace the charm of cartoons.
In the age of social media and online identities, having an engaging profile picture is essential. Cartoon profile pictures have become increasingly popular due to their unique charm and creativity. Whether it's matching profile pictures cartoon BFFs or matching profile pictures cartoons for Instagram, these playful avatars add a touch of personality to our virtual personas. Furthermore, aesthetic profile pictures in cartoon style and cartoon funny TikTok profile pics embrace humor and artistic expression, setting us apart from the crowd.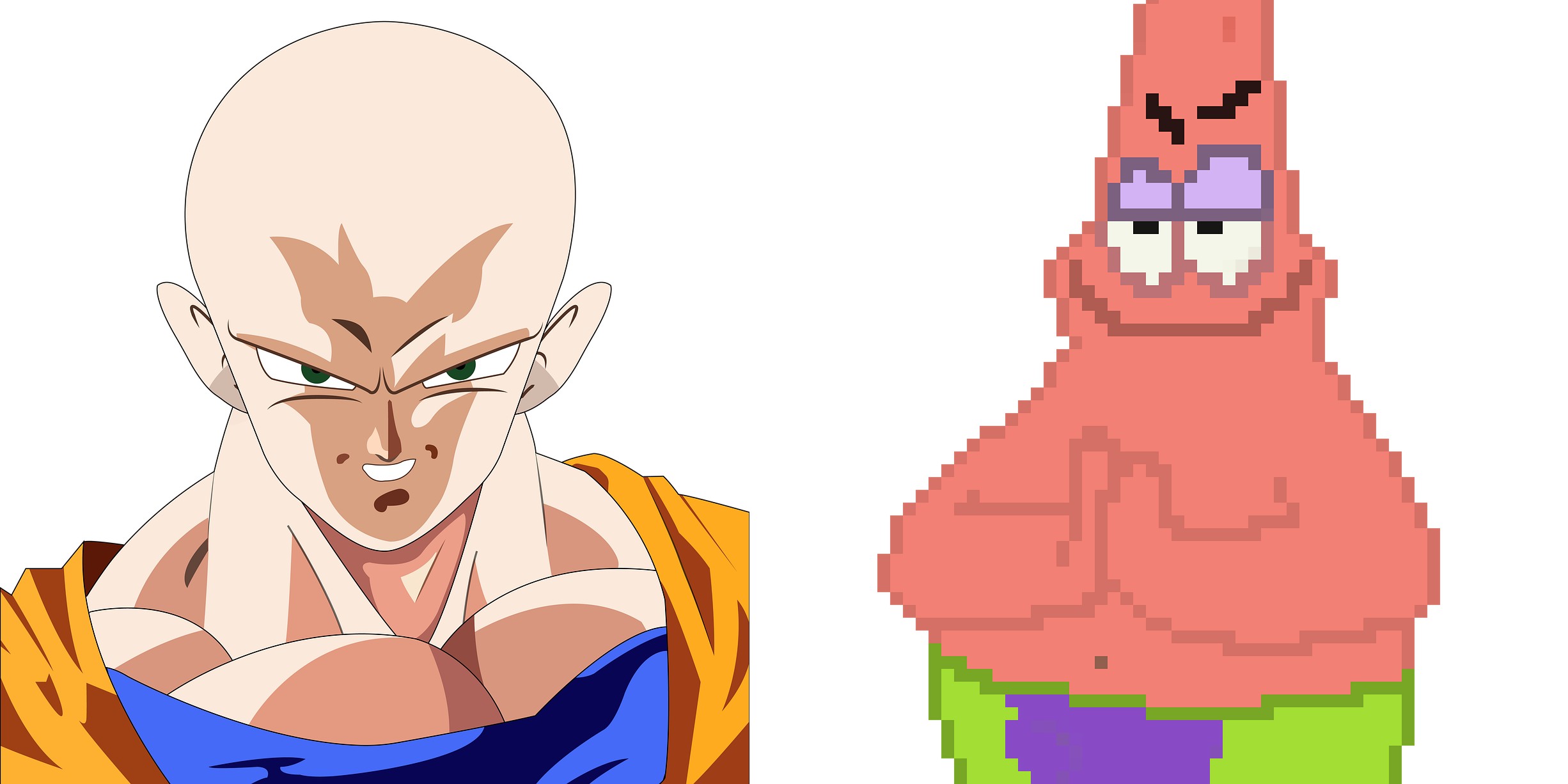 Cartoon Meme
Memes have become an integral part of online culture, and now you can add your creative touch to the meme world with AI cartoon generators. The cartoon meme feature allows you to turn hilarious expressions and scenes into catchy cartoon memes, ensuring your content stands out and goes viral.
Memes have become a universal language of humor on the internet, and cartoon memes have taken this humor to new heights. AI cartoon generators allow us to create a plethora of hilarious cartoon memes, from crying meme cartoons to funny meme faces in cartoon style. These visual representations add an extra layer of amusement to our favorite internet jokes, making them more shareable and relatable across various platforms.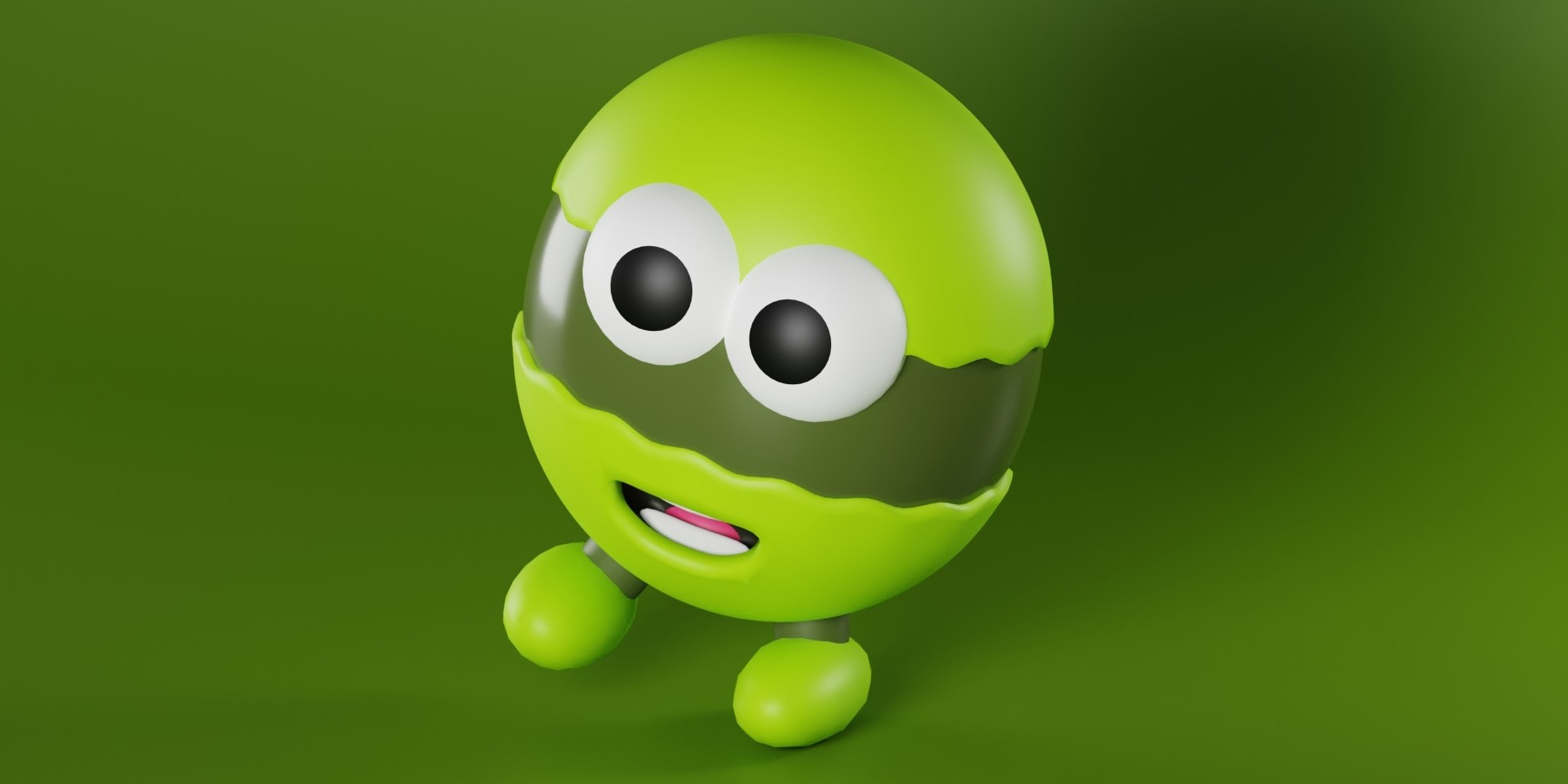 3D Cartoon
The 3D cartoon feature in AI cartoon generators revolutionizes your ordinary flat photos by infusing them with a mesmerizing three-dimensional perspective. This cutting-edge technology magically brings the characters and objects to life, making them appear as if they are jumping right out of the image. The result is a striking combination of realism and excitement, making your cartoons visually engaging and utterly captivating.
Venturing into the realm of 3D cartoons is like stepping into a world of wonder and innovation. Thanks to the ingenious 3D character creator, we now have the power to transform our imaginative visions into tangible three-dimensional forms. Whether your creative aspirations involve conjuring up whimsical creatures or crafting lifelike human avatars, the 3D character creation process adds a whole new dimension to the art of cartooning. These enchanting 3D cartoon characters take on a life of their own, bursting forth from the screen and immersing viewers in a storytelling and animation experience like never before.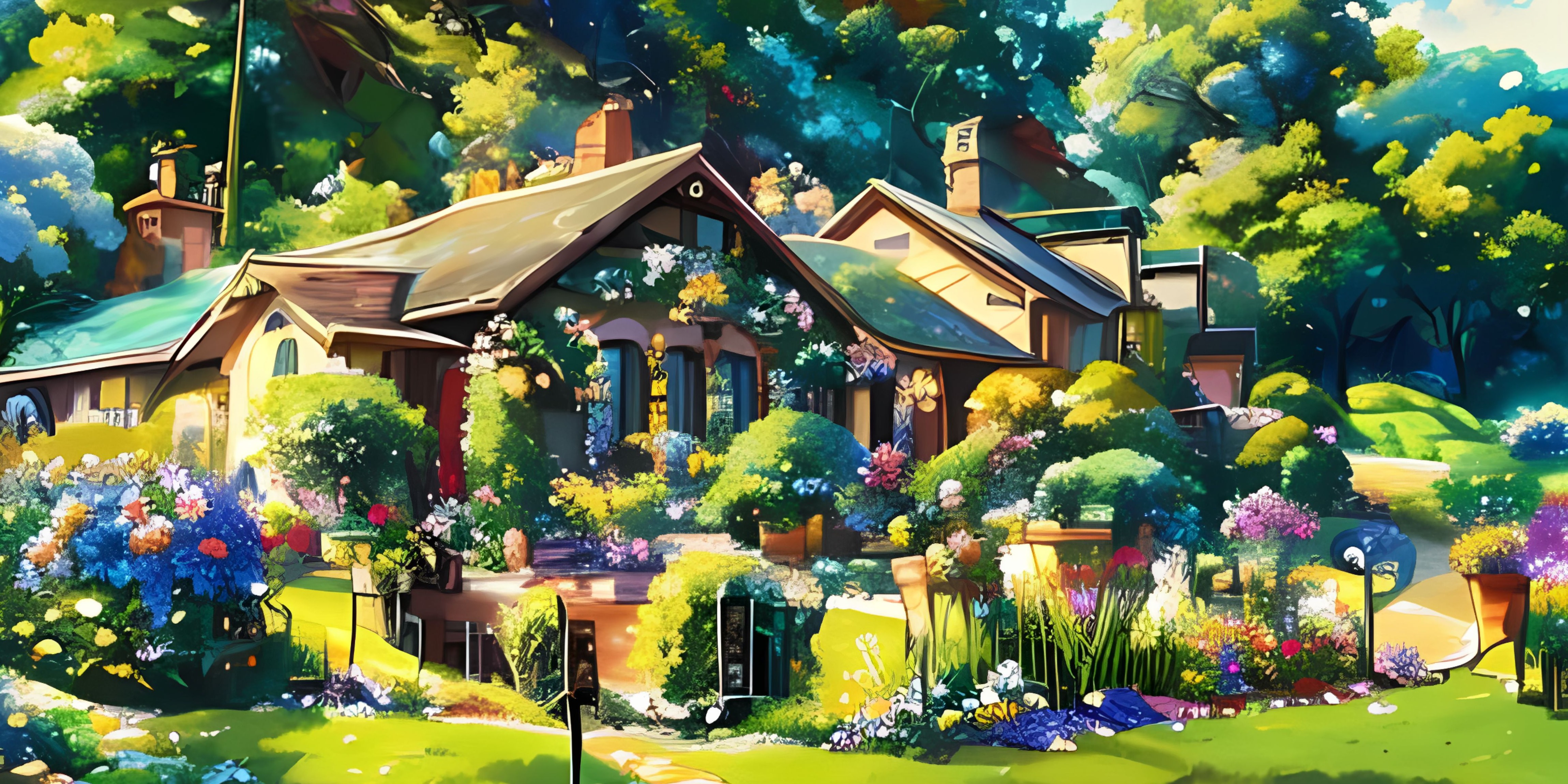 Cartoon Drawings
With the cartoon drawings feature, you can transform any hand-drawn sketches into digital cartoons. Whether you're an artist seeking to digitize your artwork or a doodler with a creative idea, this feature will convert your drawings into lively and shareable cartoons.
Drawing cartoon characters has long been a cherished pastime for artists and enthusiasts alike. With the advent of AI-powered tools, cartoon drawing has become more accessible and enjoyable than ever before. Whether you're sketching cartoon cat drawings or learning how to draw cartoons from scratch, AI cartoon generators provide guidance and inspiration. The possibilities are endless as we embrace our artistic flair and bring our unique creations to life.
How to Use AI Cartoon Generator?
AI cartoon generators are designed to be user-friendly and accessible to everyone, regardless of their artistic skills. Let's explore how to use the two main features of an AI cartoon generator: AI Photo to Cartoon and Text to Cartoon AI.
AI Photo to Cartoon
Step 1: Come to Cartoon Workspace and Upload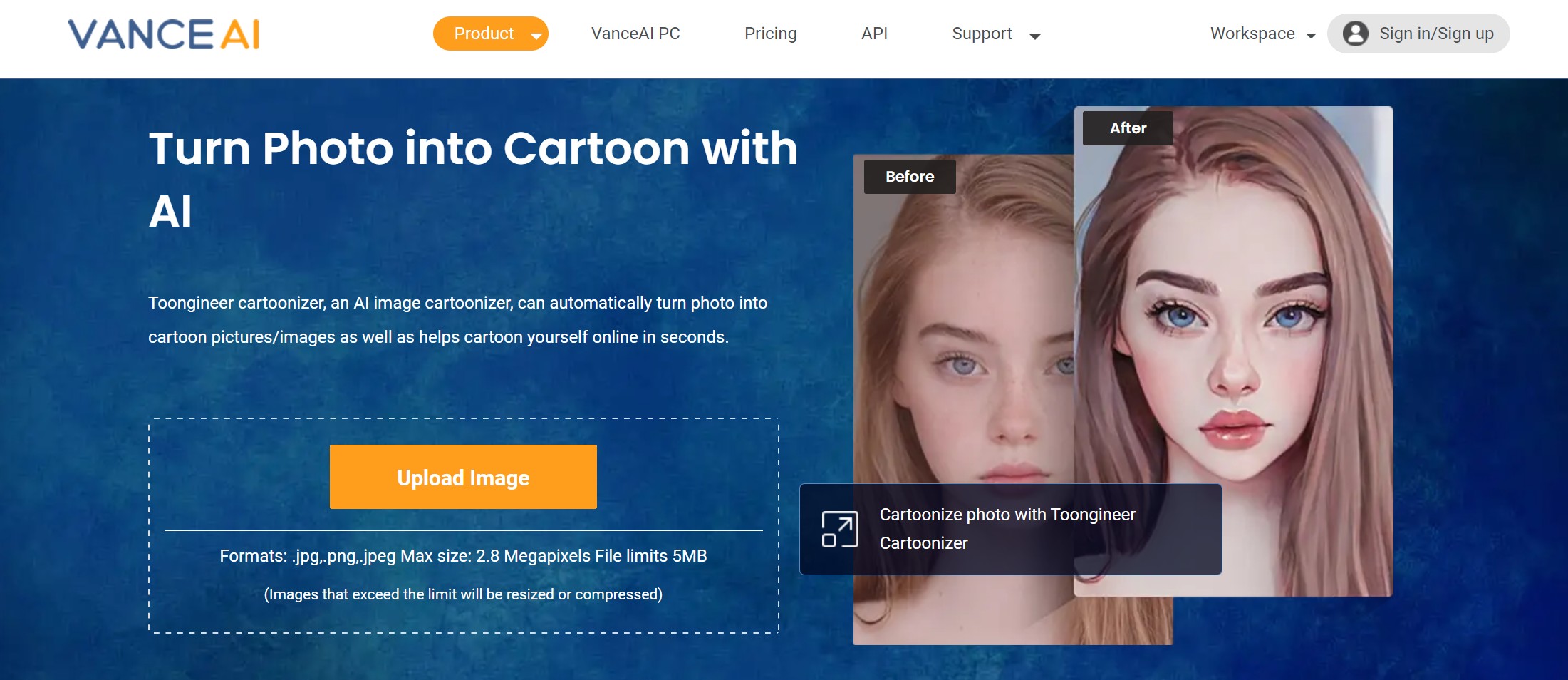 Begin by uploading the photo you want to turn into a cartoon. Choose an image with clear details and distinct features for the best results.
Step 2: Choose Cartoon Style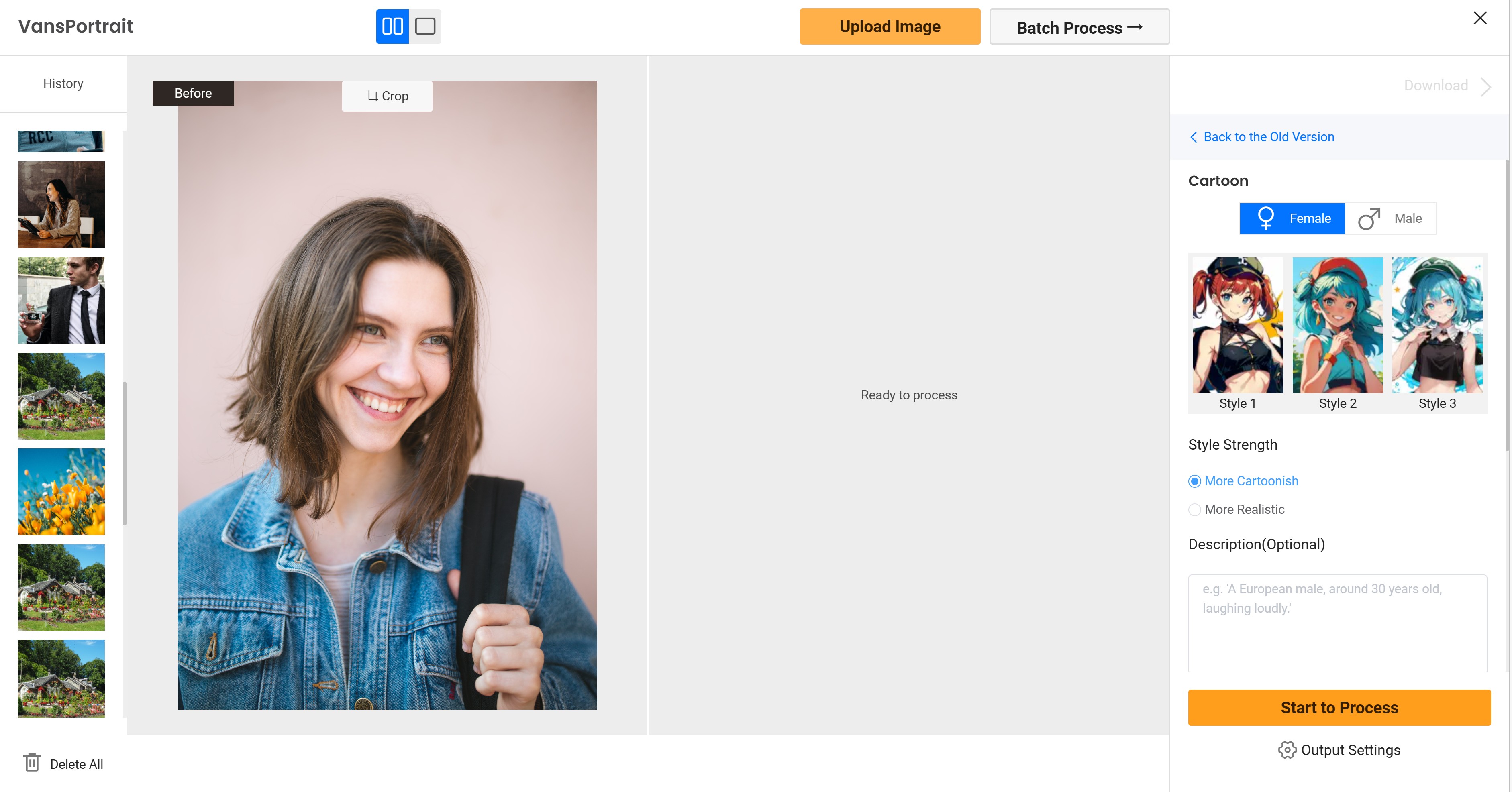 Next, select your preferred cartoon style from a range of options provided by the AI cartoon generator. Whether you prefer a classic hand-drawn look or a vibrant, modern cartoon style, the choice is yours.
Step 3: Generate and Download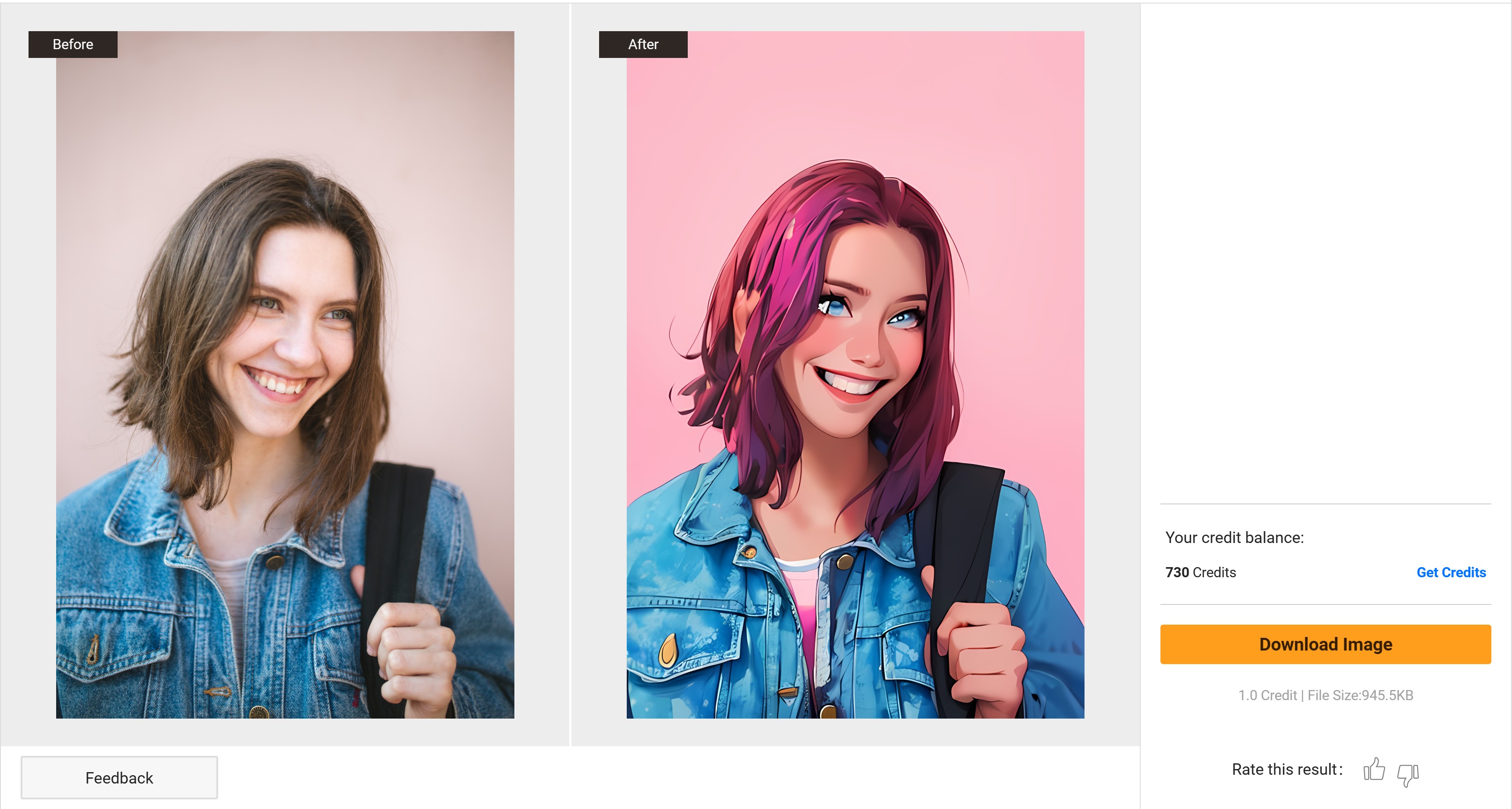 Once you've made your style selection, let the AI do its magic. The generator will process your photo and transform it into a stunning cartoon illustration. Download the cartoonized image and share it with your friends and on social media platforms to spread the joy.
Text to Cartoon AI
Step 1: Enter Workspace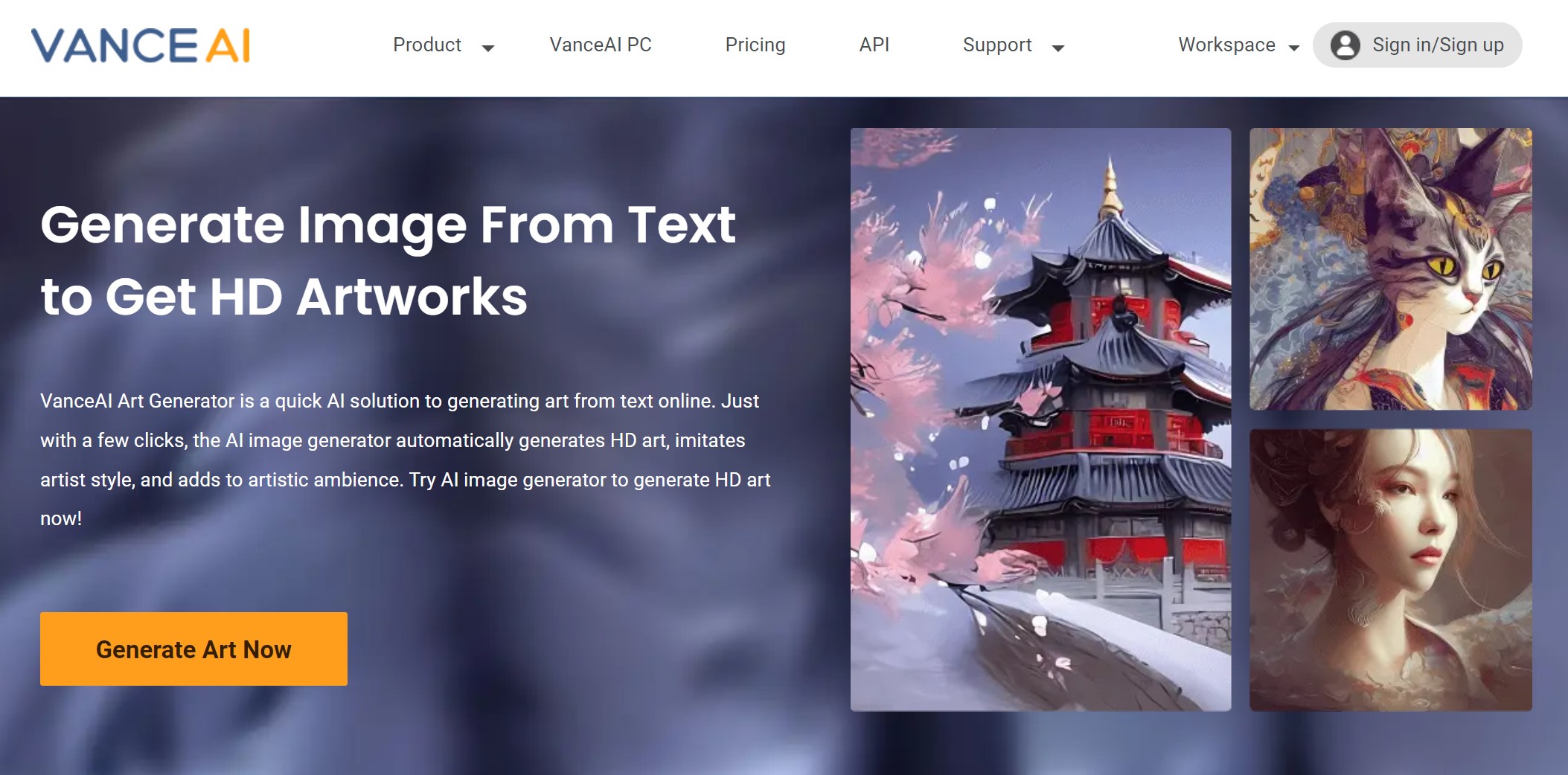 Step 2: Text and Select Theme
To create cartoon illustrations from text, enter the desired text into the AI cartoon generator. Whether it's a witty one-liner, a heartfelt message, or a funny joke, the AI will turn it into a visually appealing cartoon. Choose a cartoon theme that complements your text. The themes range from cute and whimsical to bold and dynamic, ensuring your text comes to life in the form of an engaging cartoon.
Step 3: Generate and Save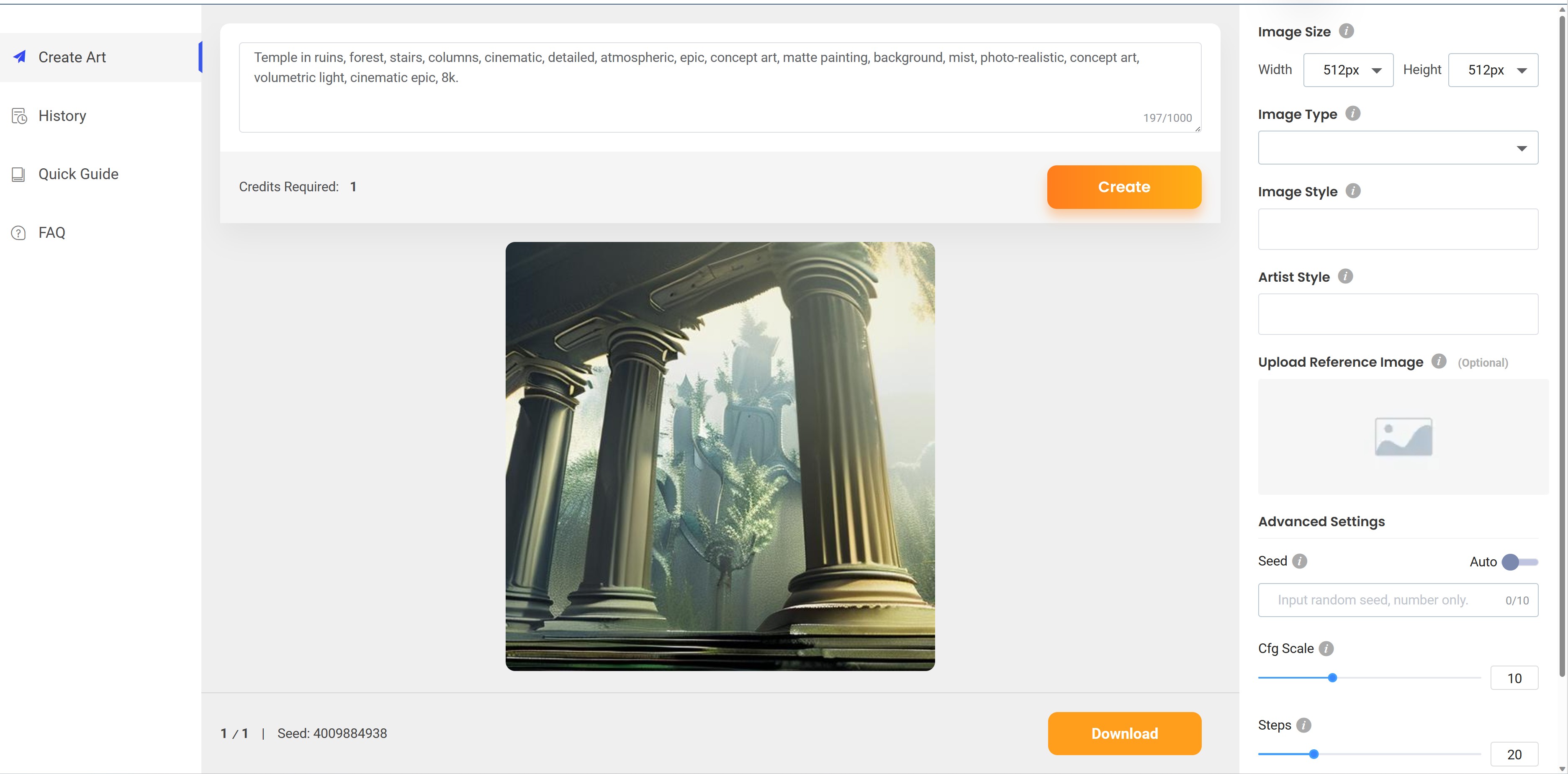 Once you've selected the theme, let the AI work its magic. In no time, your text will be transformed into a captivating cartoon. Save the cartoon image and use it for greeting cards, social media posts, or to add a creative touch to your written content.
Best 5 AI Cartoon Generator Worth Trying
Now that you know how to use AI cartoon generators, it's time to explore the top options available in the market. Here are five AI cartoon generators that are worth trying out:
VanceAI
Key Features:
Advanced AI algorithms for top-notch cartoon creations
A wide range of cartoon styles and themes
High-resolution output for professional use
Pros and Cons:
Pros: Intuitive interface, high-quality results, fast processing
Cons: Some advanced features may require a premium subscription
Fotor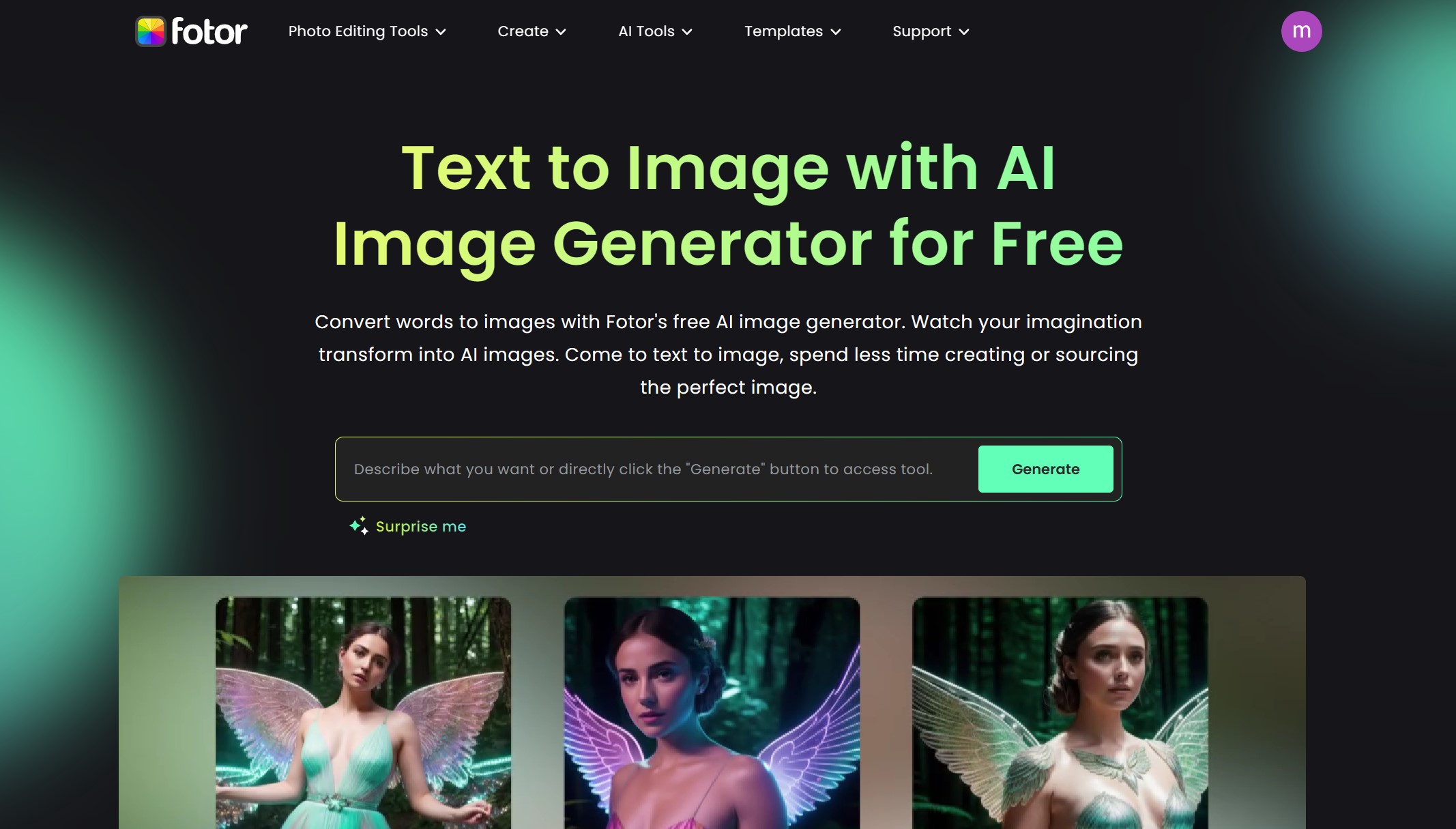 Key Features:
Powerful AI engine for cartoon transformations
Customizable cartoon effects and filters
Collage and design features for creative projects
Pros and Cons:
Pros: Multi-functional platform, beginner-friendly, free version available
Cons: Watermark on free version, limited output resolution
AI Image Enlarger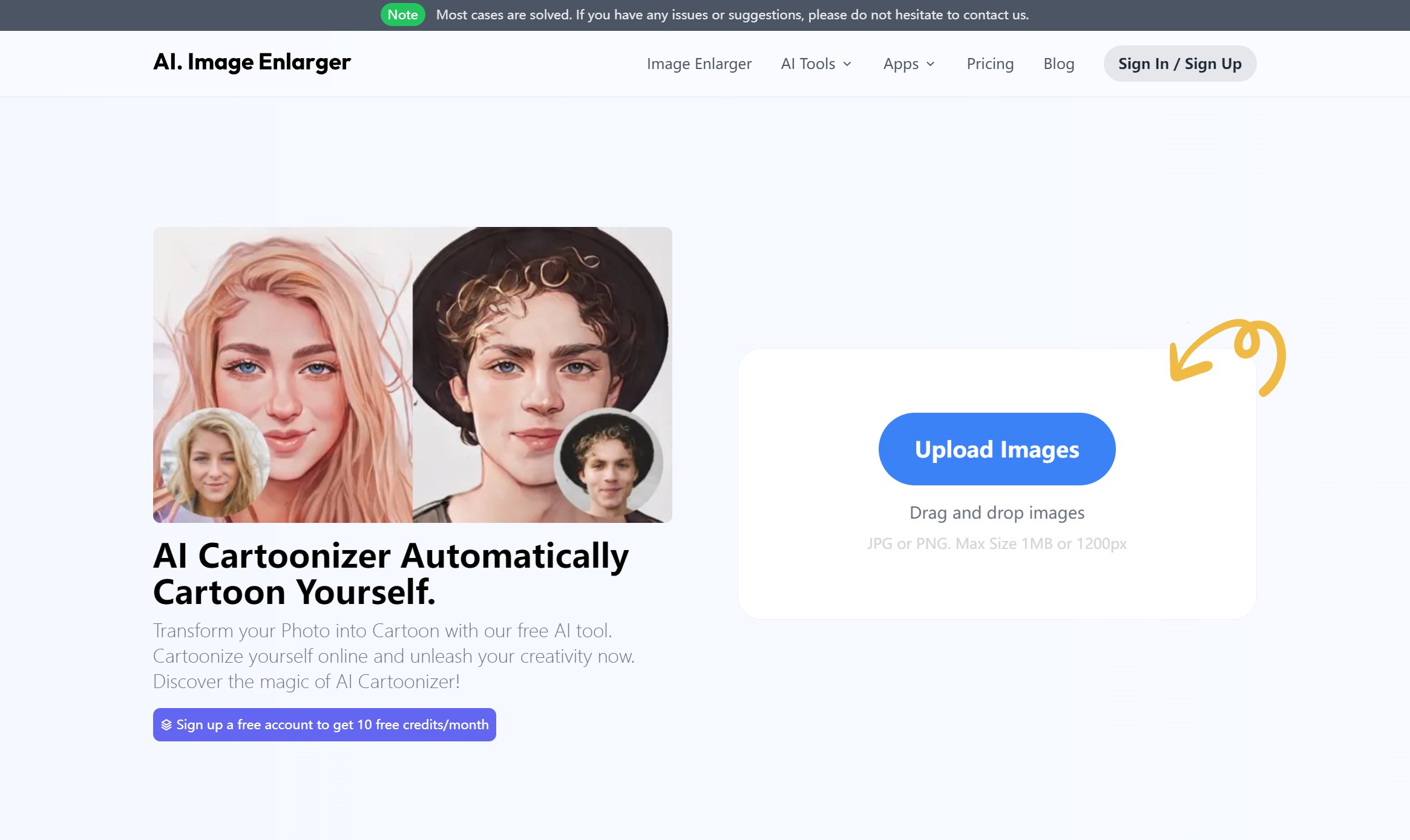 Key Features:
AI-powered image enlargement with cartoon effects
High-quality output for large prints
Batch processing for efficient workflow
Pros and Cons:
Pros: High-resolution output, bulk processing, easy-to-use
Cons: Some features require a paid plan, occasional processing delays
Live3D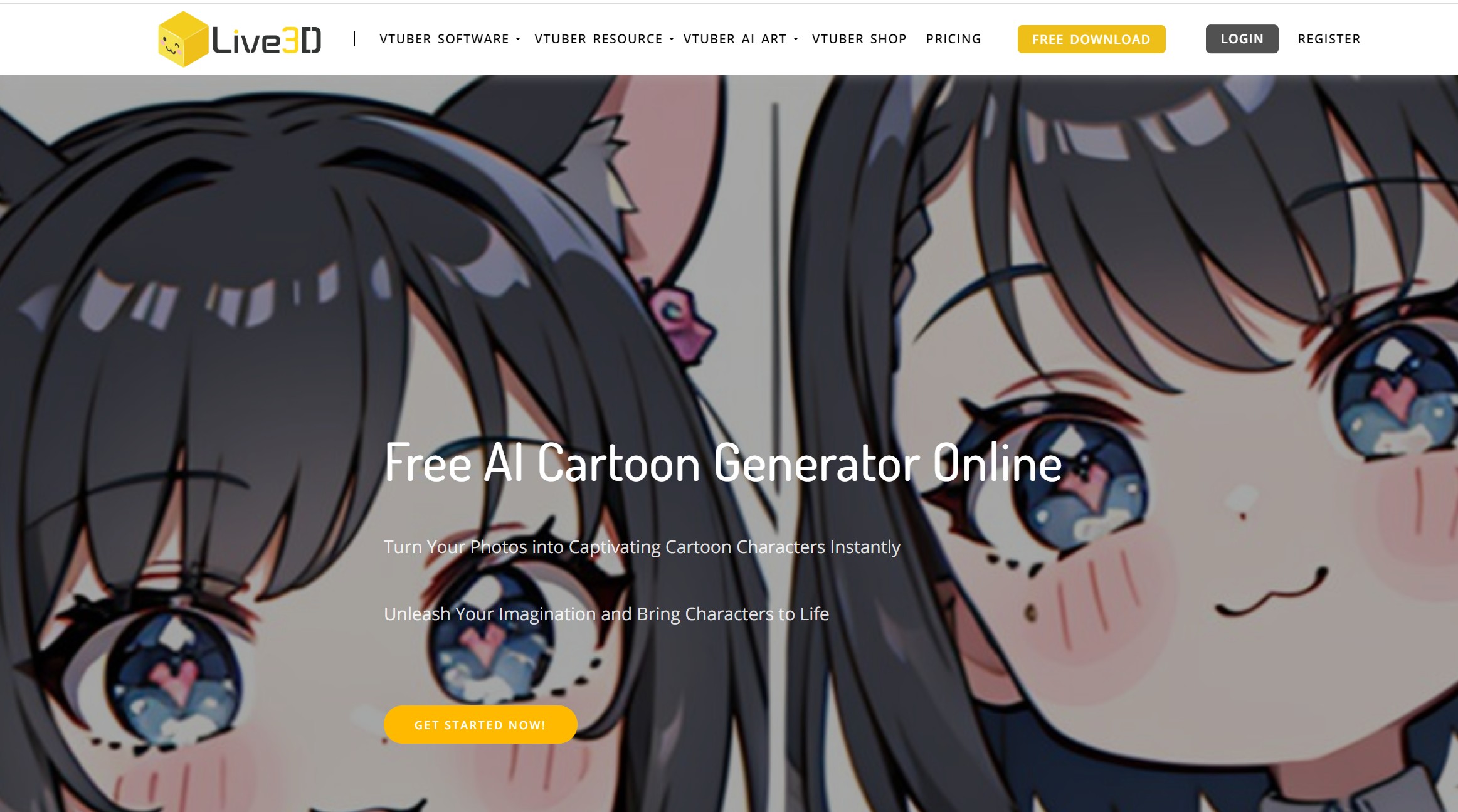 Key Features:
Transform photos into 3D cartoon avatars
Real-time rendering for interactive experiences
Avatar customization for personal touch
Pros and Cons:
Pros: Interactive 3D avatars, unique cartoon styles, fun user experience
Cons: Limited customization options, may require a powerful device
Cutout.Pro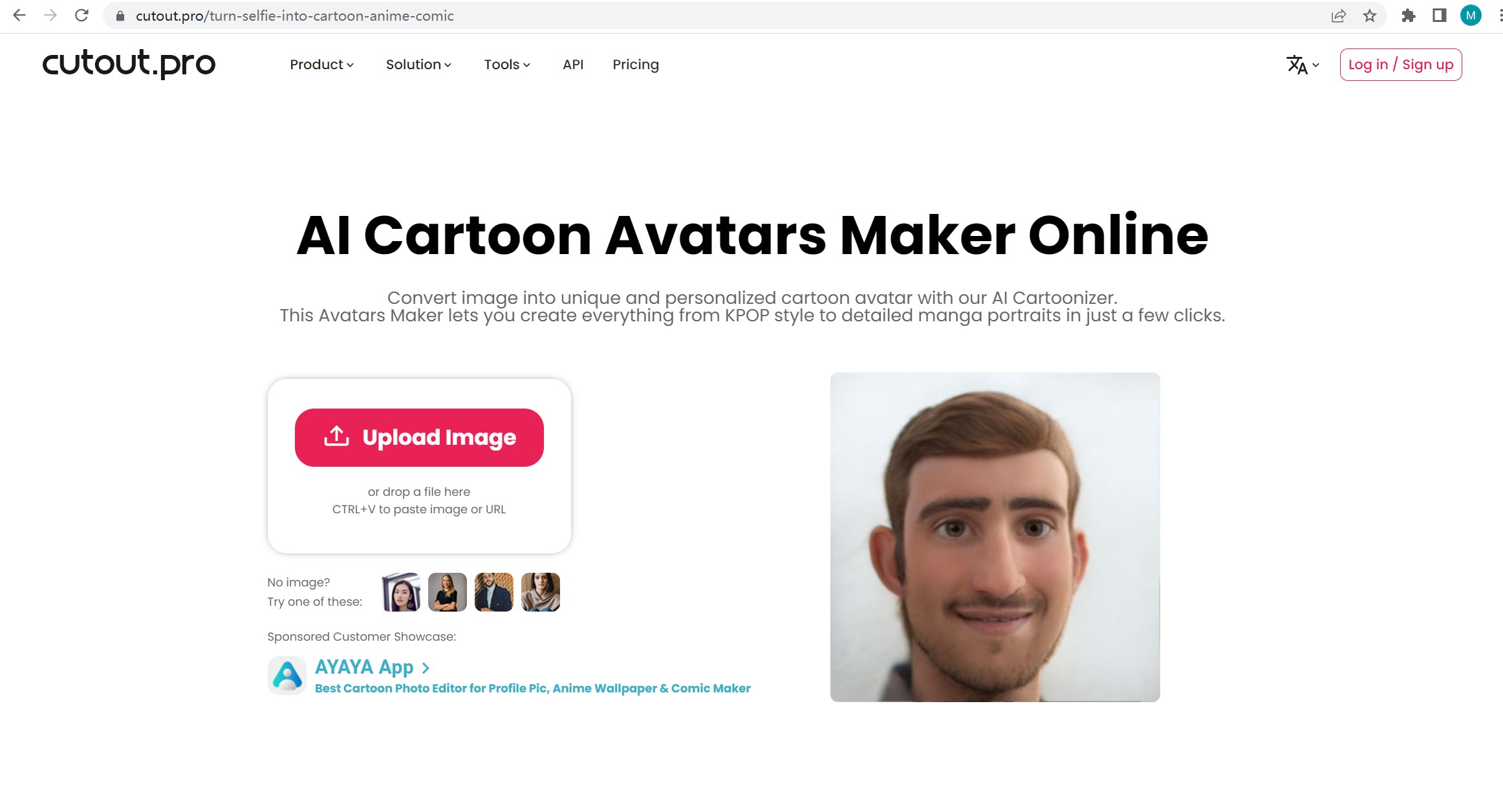 Key Features:
AI-powered background removal for cartoons
Various cartoon filters and styles
Pros and Cons:
Pros: Seamless background removal, diverse cartoon styles, user-friendly
Cons: Some features are paid, and occasional inaccuracies in background removal