VanceAI has launched its AI Product Image Generator that offers AI solutions for the e-commerce industry, like generating professional backgrounds for product images.
An anime character creator is a type of application that offers creative photo editing options to users, designers, and fans. You can make your own anime character with the right apps. When it comes to creative online projects, using cool aesthetics is essential. Anime, having its own special aesthetic, has a global appeal and it can be used for such projects, social media posts, stories, and more.
You can try out plenty of AI anime character creator applications in order to come up with interesting photos. For instance, you can transform your own portrait into anime style and put it up on your social media.
This guide will discuss more about anime character creator tools and how to make your own anime character.
What is AI Anime Character Generator?
AI anime character creator tools are innovative applications that use high-end AI technology to create unique and captivating anime-style characters. These tools operate by utilizing deep learning algorithms trained on vast databases of anime artwork, allowing them to generate character designs with impressive likeness.
Users can create anime style photos in multiple ways. They can describe their character through text, upload a photo, and more. Anime photos can be used on social media and other forums.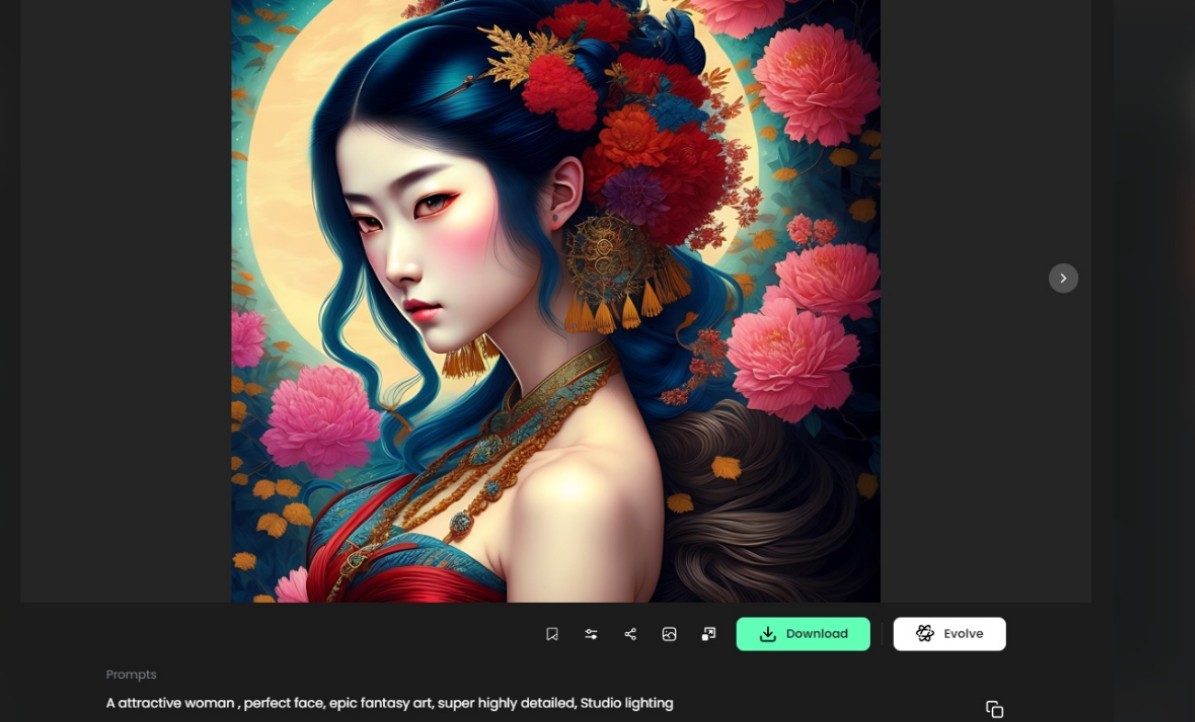 Create Anime Character from Text
One of the most common ways to make your own anime character is to input a text description of the character you want. In this example, the anime girl creator makes the character according to the text given. The app used here is Fotor and it is able to follow all the inputs given.
Text prompts enable users to create a brand new character, which can be great for designers and artists.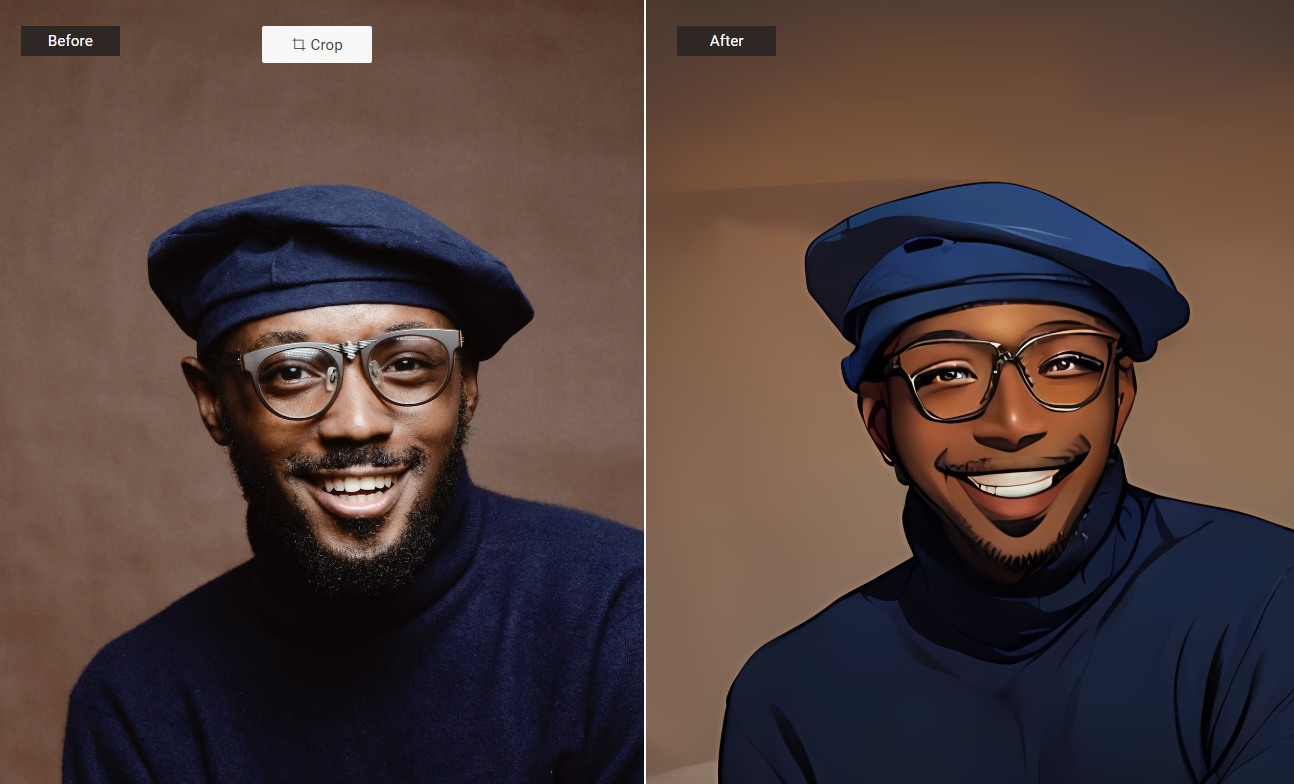 Create Anime Character from Photo
Another effective way to use an AI anime character creator is through its photo feature. There are many apps wherein you can simply upload an image and let the anime character creator produce an image that is similar but in anime style. This can be useful for influencers or casual users who want to change their profile photos and more.
Make Your Own Anime Character with Different AI Creators
Numerous AI anime character creator apps are available today, offering users the chance to experiment with different styles and artistic expressions. Users can explore multiple apps to find the one that best aligns with their artistic preferences and storytelling needs.
Anime Girl Creator
An anime girl creator tool can be useful for influencers, content creators, and other similar users who love anime or would simply like to experiment with their selfies. Another use is for covering up your real face to maintain privacy.
Besides that, you can use an anime girl creator if you want ideas for designing a character with similar looks, expressions, and style.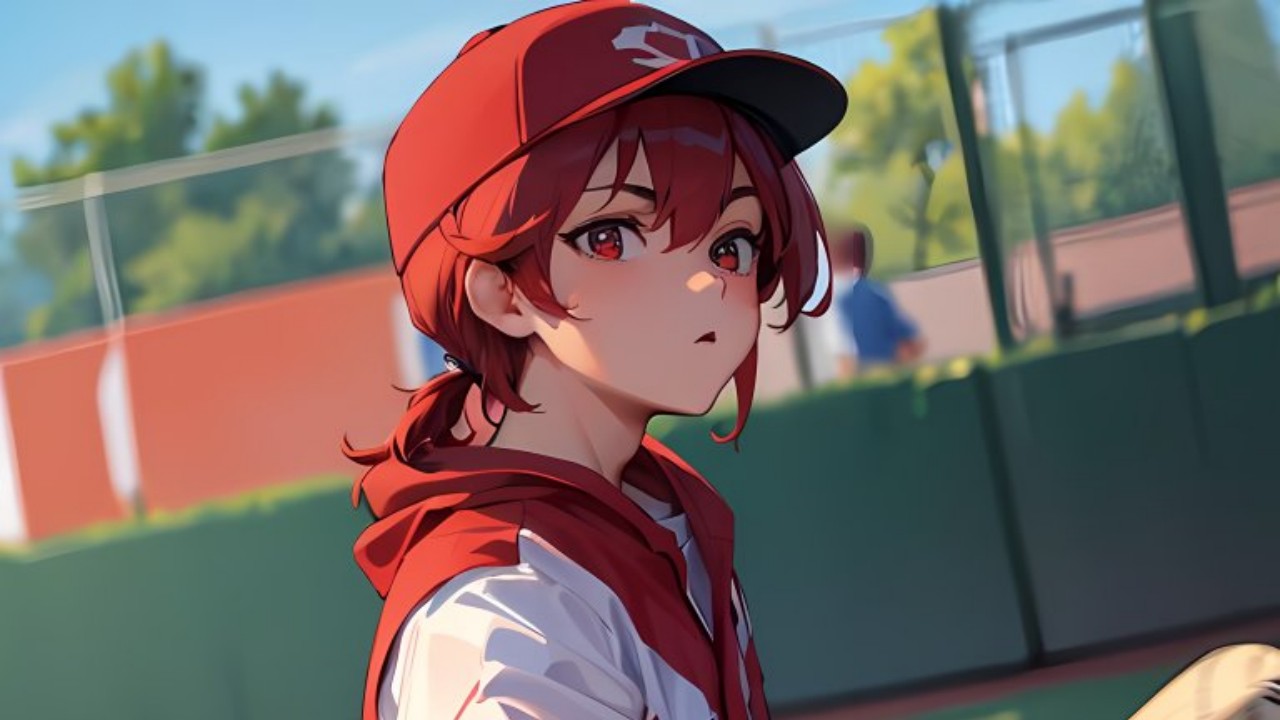 Anime Boy Creator
Similar to an anime girl creator, users can generate male characters in anime-style with ease. With a simple text prompt, the AI is able to generate interesting portraits. These portraits can be used online for many purposes, including avatars. There are many streamers who now use avatars to make their streams and videos appealing to fans.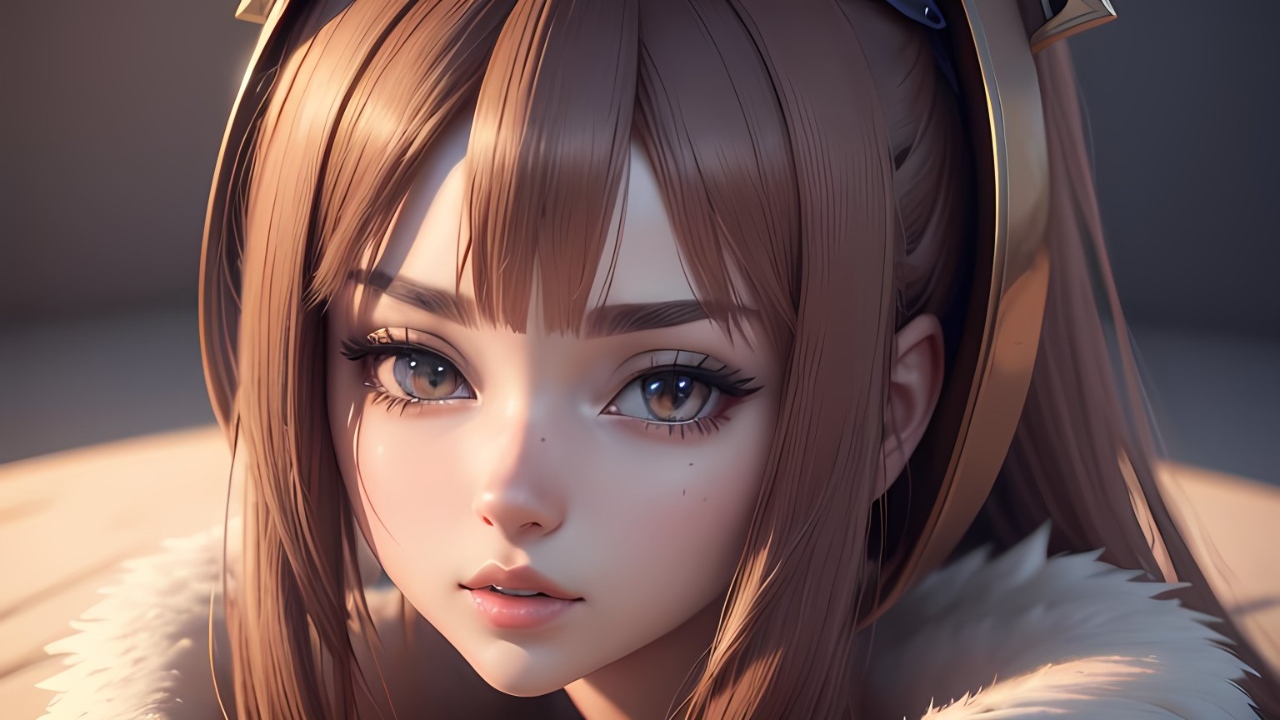 3D Anime Character Creator
Designers can utilize 3D anime characters for various purposes, such as creating animations, video games, or promotional materials, saving time and effort compared to hand-drawn animation. Casual users can employ them as avatars for virtual worlds, social media, or even personal projects like digital art or storytelling. These versatile creations bridge the gap between traditional 2D anime and the immersive possibilities of 3D technology.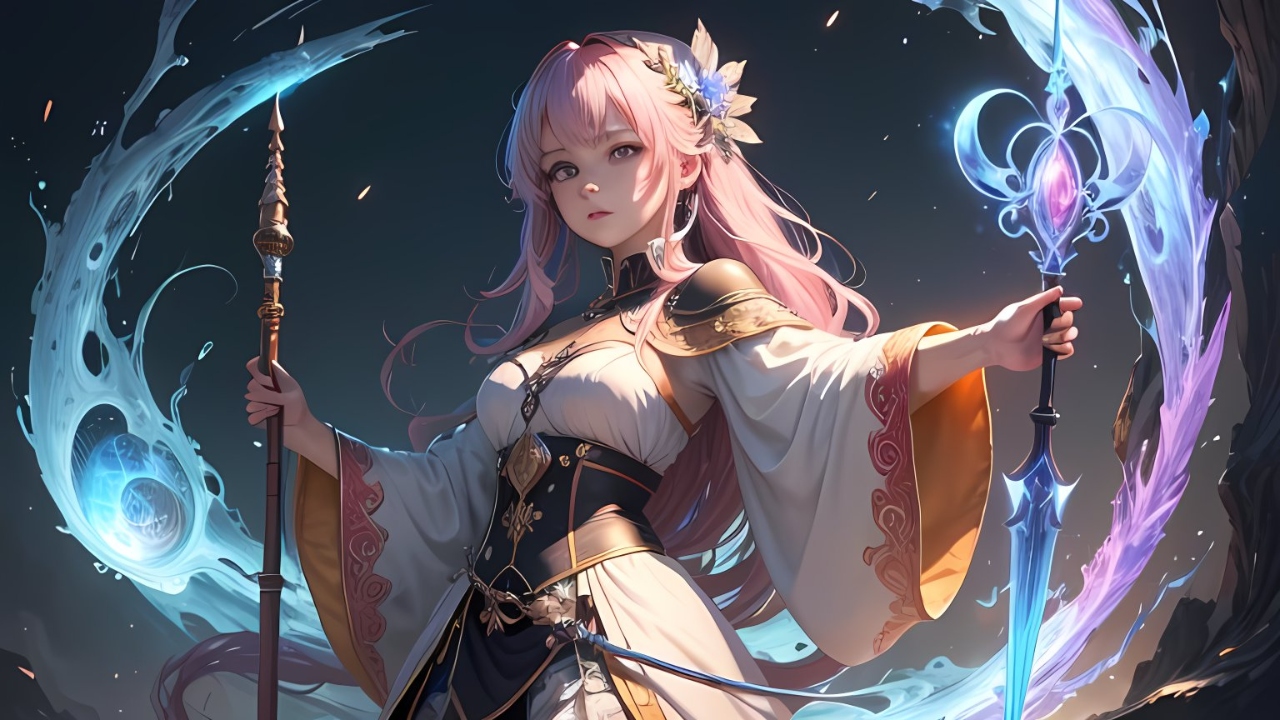 Full Body Character Creator
A 3D anime character creator can generate anime characters similar to the previous two examples. With intricate details, features, and design, these characters can act as a major reference point for artists and designers. Fans can generate anime characters for profile photos and ideas. You can also draw anime characters by following these designs. 
How to Make Your Own Anime Character with AI?
We will now look into the steps for creating anime characters online by using various AI tools, including Toongineer Cartoonizer, VanceAI Art Generator, and more.
Create Anime from Photo with Toongineer Cartoonizer
Toongineer Cartoonizer is an AI-based tool from VanceAI, which can transform normal photos into anime or cartoon style photos. This is an ideal tool if you want to change the style of your selfies and portraits.
Step 1: First, you can click on the link given above for Toongineer Cartoonizer. Once you get to the page, use the "Upload Image" option to get to the Workspace.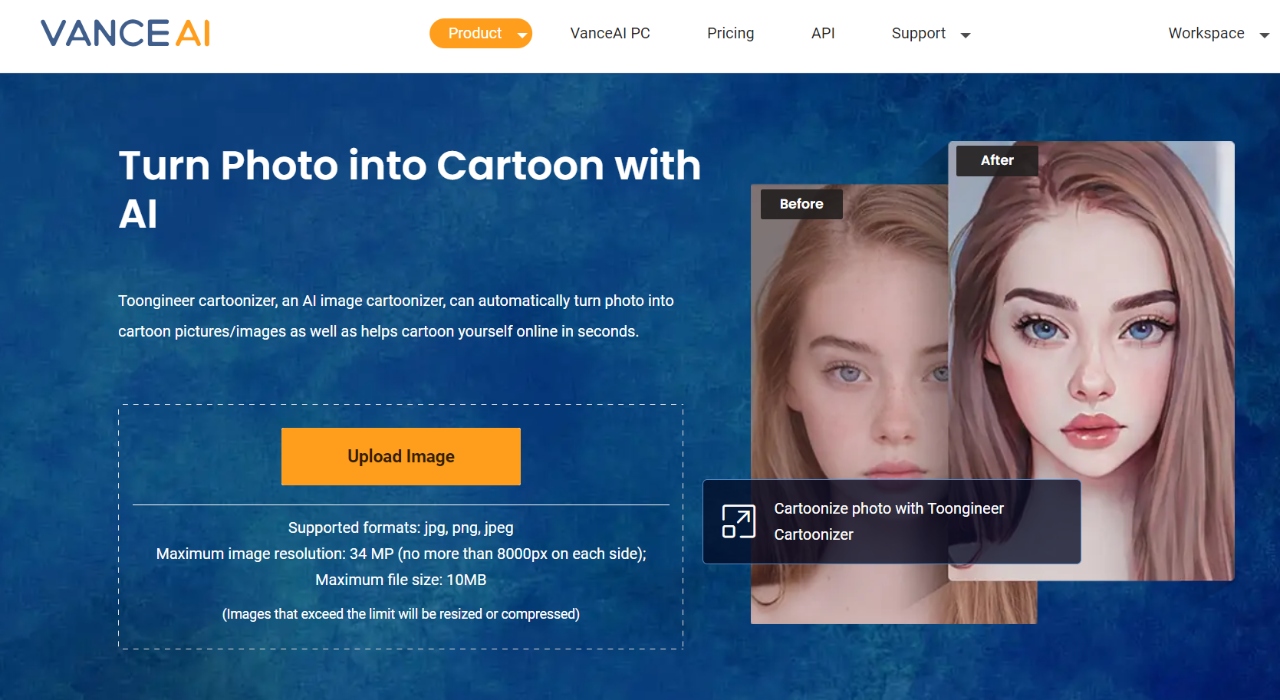 Step 2: Inside the Workspace, you will get multiple style options, which are divided into male and female. Within those two categories, you can experiment easily. Upload an image and choose a style under the appropriate category.
The image will be processed and you should see the final image within a few seconds. You can always go back and try other anime styles. This also can be treated as an AI anime generator tool, try if you got the idea.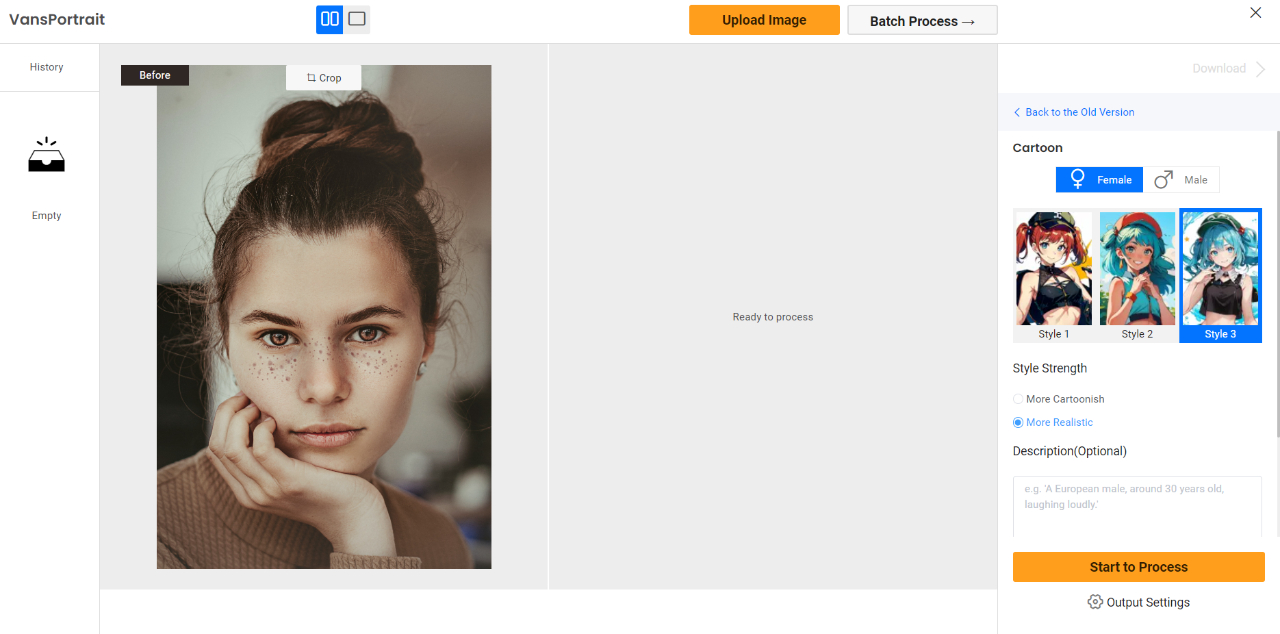 Step 3: Once you have the final image, you can click on the "Download Image" option to save the photo on your device.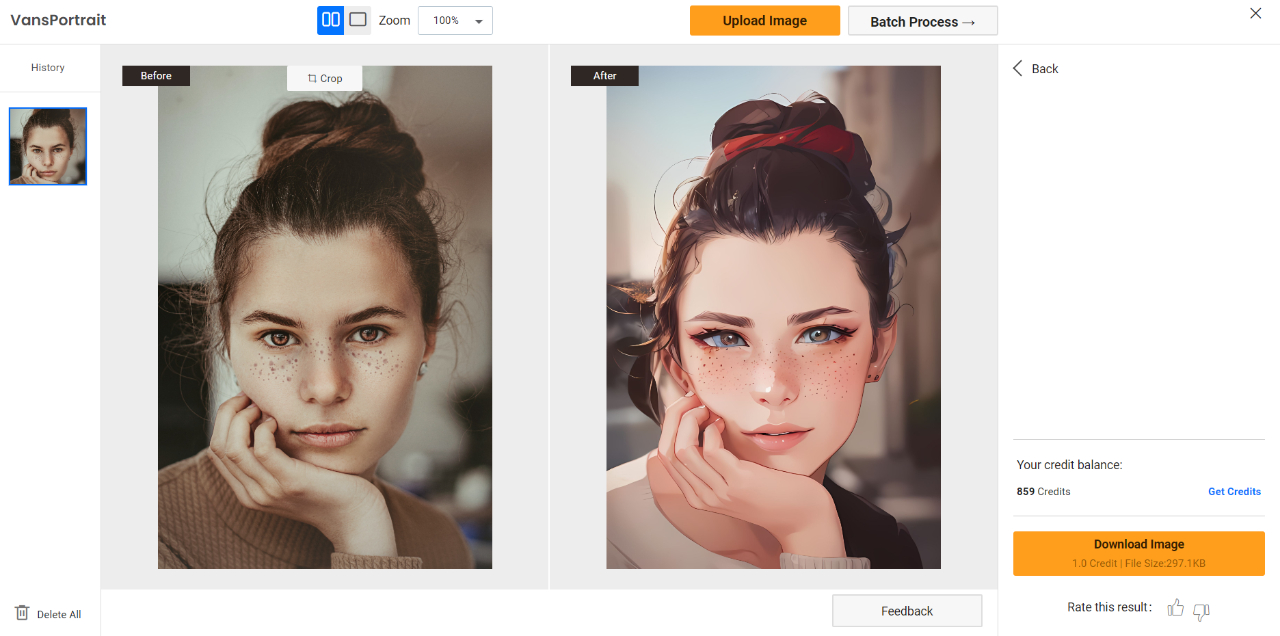 Toongineer Cartoonizer, developed by VanceAI, is an impressive AI-powered tool that seamlessly transforms ordinary photos into captivating anime or cartoon-style images in a matter of seconds. This innovative technology takes the images uploaded and infuses them with an enchanting anime twist, retaining the essence of the original while adding an artistic flair.
What sets Toongineer Cartoonizer apart is its versatility, offering both male and female style photos, a rare feature in this genre. Users can employ this tool for a wide range of purposes, from creating personalized avatars and unique profile pictures to enhancing creativity by providing new ideas and perspectives.
Female Anime Character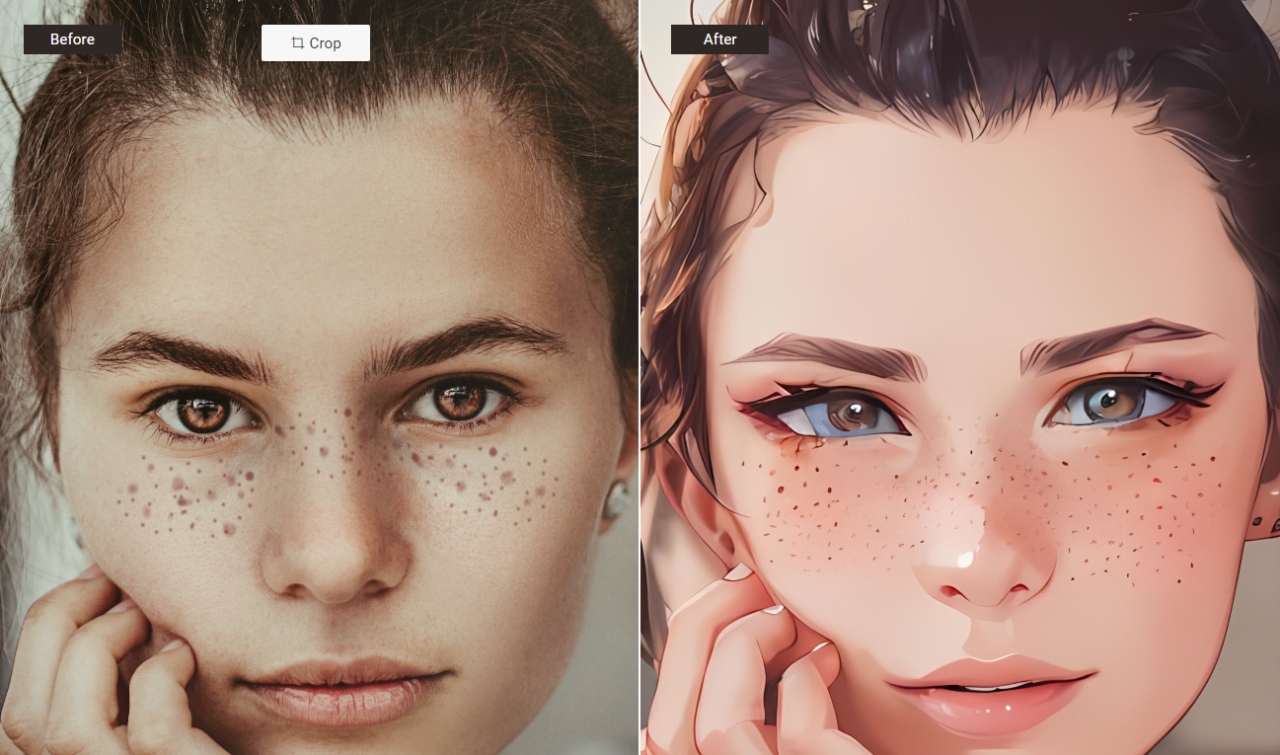 You can create anime female characters easily with Toongineer Cartoonizer, AI Art Generator, and many other tools. The above image is generated by Toongineer Cartoonizer and it is quite artistic.
The AI tool is able to change the original image in multiple ways and make it look fresh. First, there is a massive upgrade in terms of the color tones used. The anime style is catchy, which is presented in the new image. Moreover, the tool also transforms facial features to match the anime style.
Male Anime Character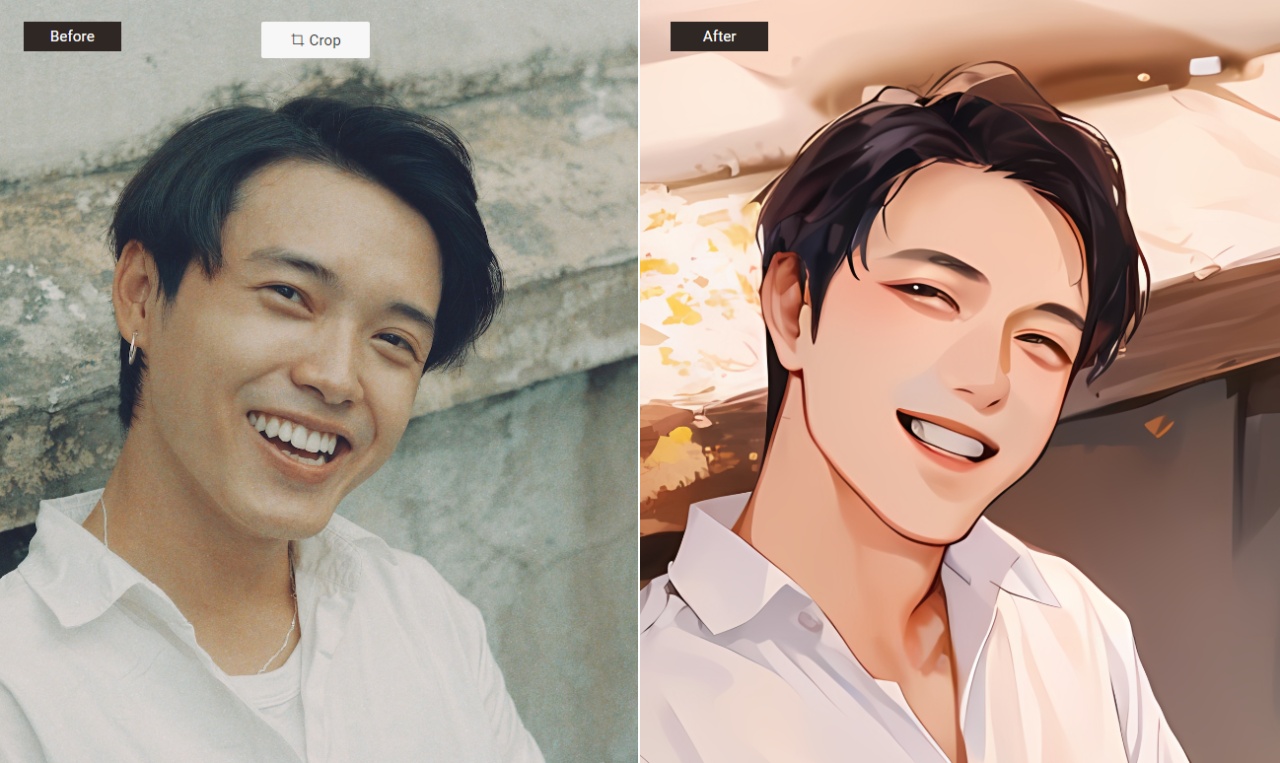 An AI-generated anime guy character holds tremendous potential across various digital platforms. These characters can serve as eye-catching avatars for online profiles, lending a unique and personalized touch to users' digital identities. On social media, they can enhance engagement and foster a sense of identity among enthusiasts of anime culture. Beyond this, AI anime guy characters can feature prominently in digital storytelling.
Create Anime from Photo with VanceAI Art Generator
Step 1: Click on VanceAI Art Generator to get to the webpage. There, you can use the "Try AI Generator" button to access the Workspace.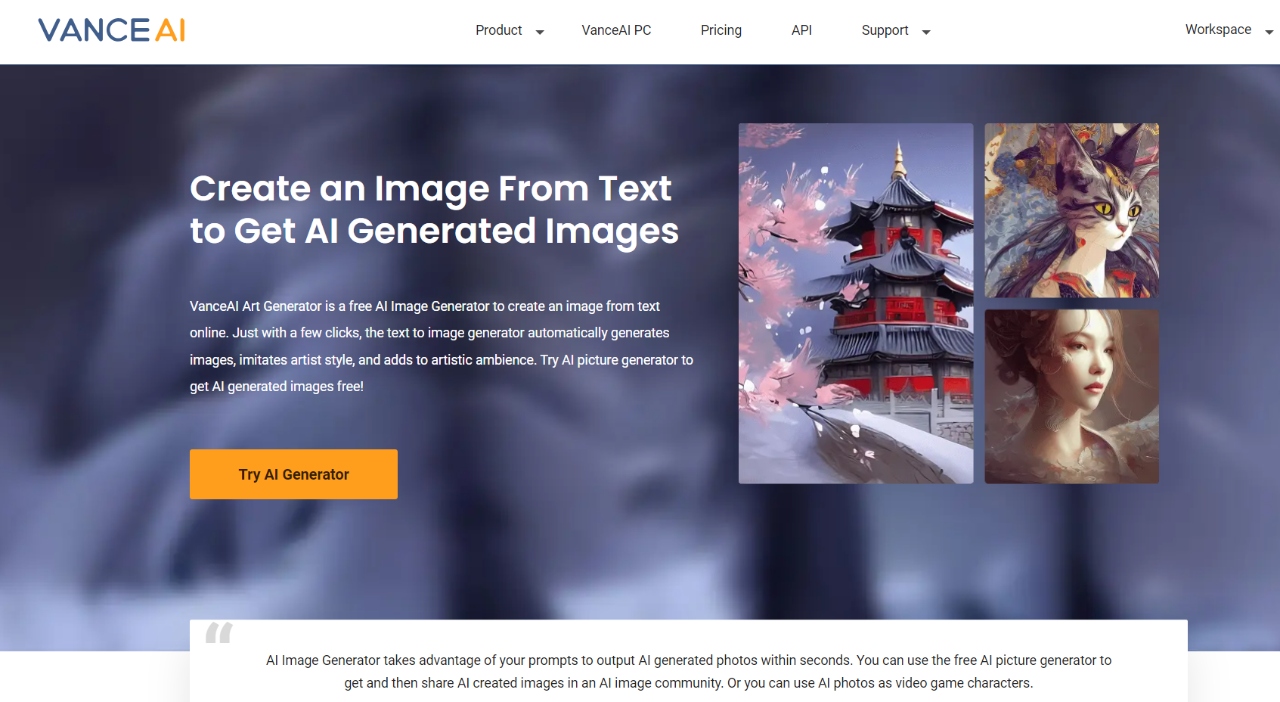 Step 2: In this Workspace, you will need to scroll down and activate the advanced settings. There, use the upload option to upload an image. Choose the anime style you want, write a text description, and click on "Generate Now" to proceed ahead.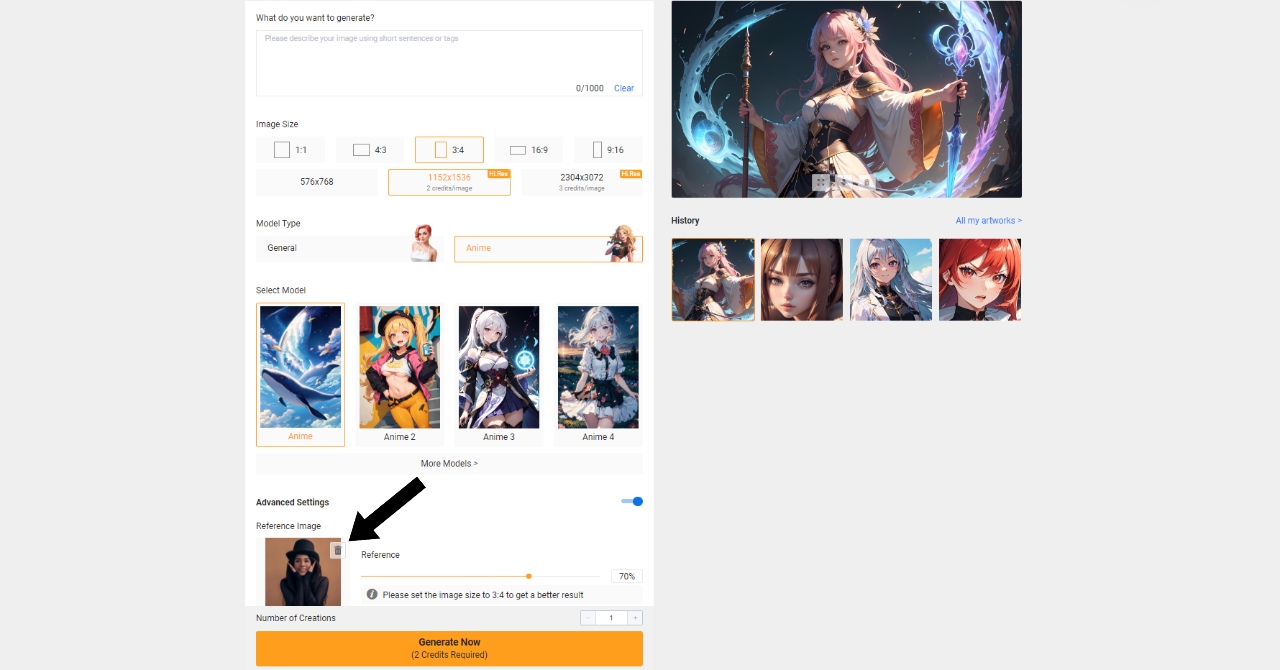 Step 3: After the artwork has been created, you can click on the download icon below the image to save it.