Photography is known to change history. That remark may appear exaggerated or even false, yet it is correct: the invention of knowledge communicated in photographic images changed the path of history. History was recorded in writing, drawing, painting, and sculpture before the 19th century.
Though it was a good method to recall events and individuals, photography changed the way people looked at things. The world has been obliged to pay attention to genuine photos of real events from the earliest surviving photographs from the 1820s. As a result, faraway events were lifelike and humanized suddenly, allowing people to see exactly what was going on at any given time.
This blog will analyze the stories behind some very well-known old photographs. Not limited to this, a useful photo enhancer is also introduced in this article. Read on to learn more!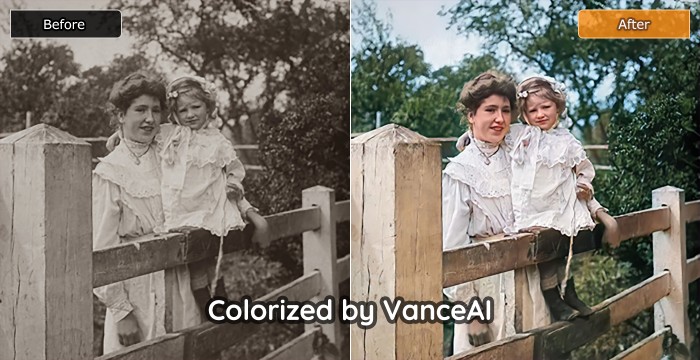 When we say "colorize an image," we usually mean "brighten the colors" or "transform a black-and-white image to a colored image." Colorizing a photograph, especially pleasing, is a difficult task. But, on the other hand, we certainly don't want a color image that isn't as good as it is in black and white. Luckily VanceAI Photo Colorizer is just the tool for you.
This image colorizer allows you to colorize your old photographs, improving overall quality while maintaining the unique vintage quality. You can also check out the VanceAI Photo Restorer tool, which lets you restore old photos via deep learning.
How to use VanceAI Photo Colorzier?
Here is a guide to help you easily use this AI image colorizer. Check the video below or follow the step-by-step guide.
Step 1: Select the image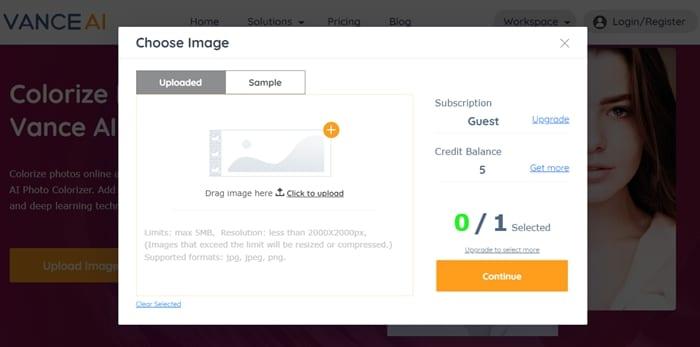 Step 2: Process your image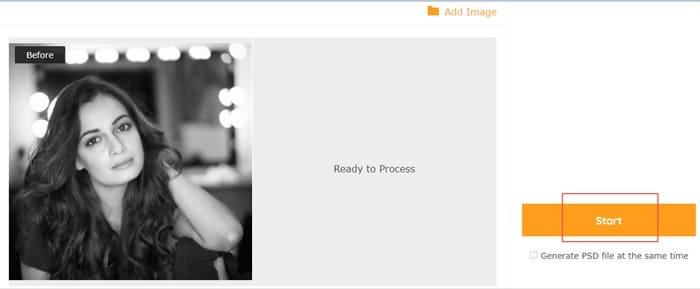 Step 3: Inspect the edited image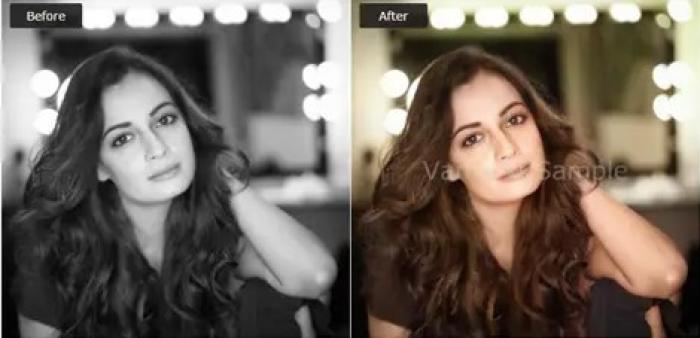 Step 4: Download and save your edited image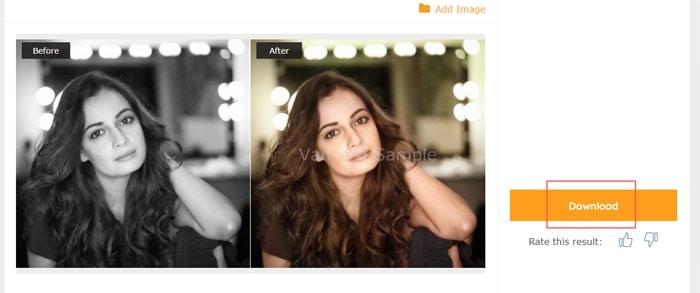 It does look easy, doesn't it? Then try to sharpen your image in the pop-up window on the right without leaving this article. Of course, you can also choose to download it directly.
If you are not satisfied with the result after coloring, you can use some tools to
make photo HD online
.
Top 10 famous Photos and their stories
1-Sharbat Gula, 1984.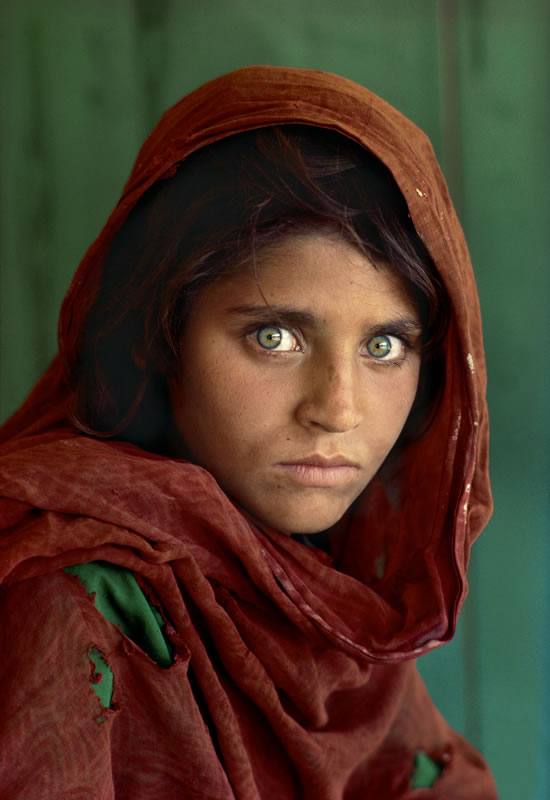 The classic photo of a young Afghan girl fleeing the war, initially published in 1985, still evokes a deep and complicated mix of sensations and emotions to this day. Steve McCurry tracked her down and recast her after seventeen years. This image is the most magnificent portrait of all time. This is attributable to various factors, the most important of which is that frightening impression of endless expression.
2-"Migrant Mother," 1936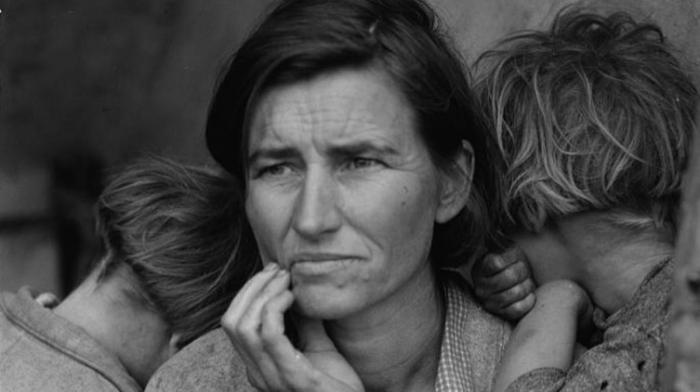 At a pea-pickers camp in Nipomo, California, photographer Dorothea Lange captured this portrait of an impoverished mother, 32-year-old Florence Owens, with a baby and two of her seven children in 1936. The photograph, dubbed "Migrant Mother," was taken for a project commissioned by the Federal Resettlement Administration (later the Farm Security Administration) during the New Deal to illustrate the condition of migrant agricultural laborers.
3-'Falling Soldier', 1936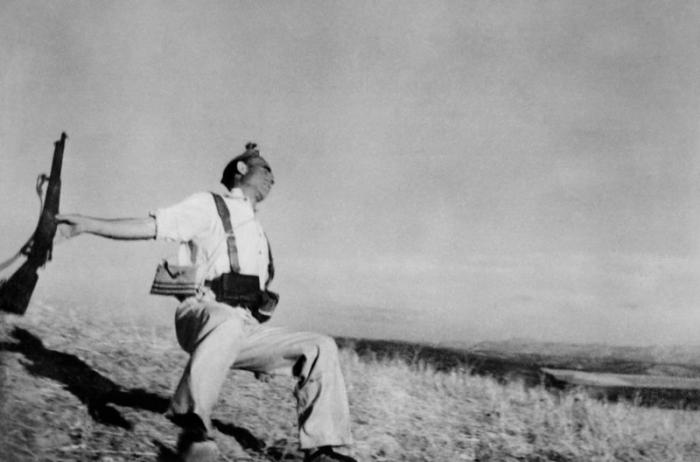 During the Spanish Civil War, Robert Capa gained a great deal of expertise as a war photographer, and with this image, the persona behind Robert Capa gained worldwide fame.
This is indeed one of the classic old photographs, taken in Córdoba during the early months of the war, depicting a soldier who has just been shot. The photograph was first published in the 23rd issue of the French magazine Vu, and it was repeated and reprinted until it became the war's icon.
4-"Raising the Flag on Iwo Jima," 1945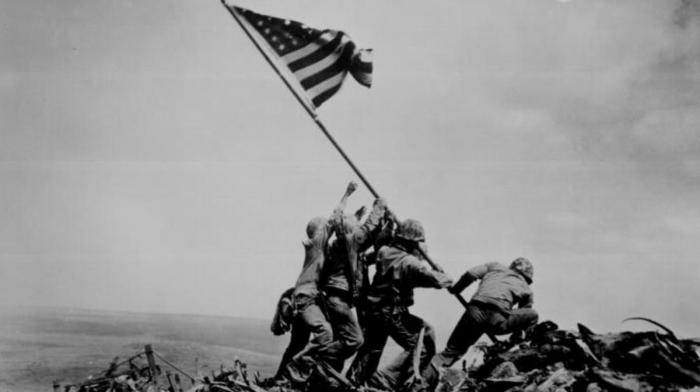 On Mt. Suribachi, the tallest peak on the Japanese island of Iwo Jima, Associated Press photographer Joe Rosenthal photographed five Marines and a Navy corpsman heaving a US flag on February 23, 1945. The second hoisting of the Stars and Stripes is depicted in Rosenthal's photo. The war photographer was later accused of faking the dramatic photo, but he disputed the accusation and was supported by eyewitnesses.
5-'Hyeres', 1932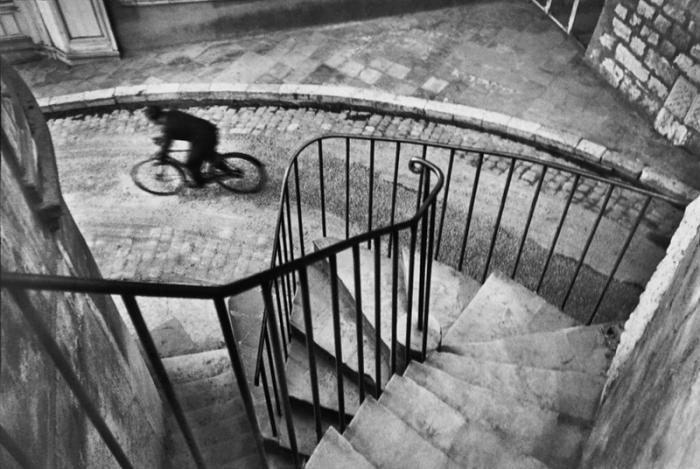 Cartier-Bresson was noted for taking a risky approach to photography by not cropping his photos and displaying them just as framed in the camera. As a result, Cartier Bresson's Hyeres photograph offers practically all illustrations required to comprehend composition. The photograph was taken at Hyeres in 1932 and has been featured in various retrospectives as an iconic image of Henri Cartier-Bresson.
6-'Albert Einstein', 1951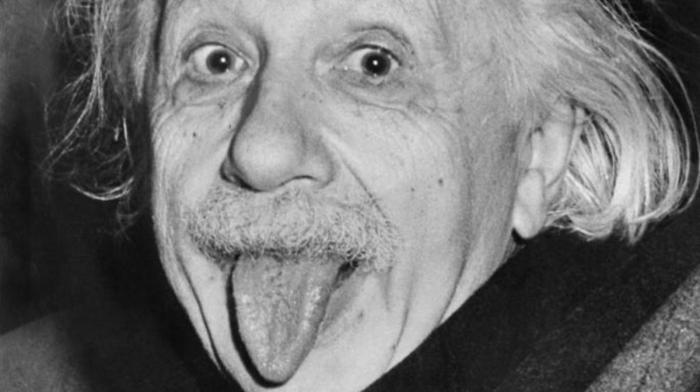 On March 14, 1951, Einstein was photographed exiting a 72nd birthday celebration hosted in his honor in Princeton, New Jersey, by lensman Arthur Sasse. Einstein, who was born in Germany and became a US citizen in 1940, died four years after Sasse took his iconic photograph. An original print autographed by the famed scientist sold for more than $74,000 at auction in 2009.
7-'Che Guevara', 1960
Alberto Korda, a Cuban fashion photographer, turned photojournalist, captured this image of the 31-year-old Marxist rebel at a Havana mourning service for victims of the munitions ship La Coubre on March 5, 1960. In the years that followed, the photograph appeared in various magazines in Cuba and Europe, but it received little attention.
8-'Lunchtime atop a Skyscraper', 1932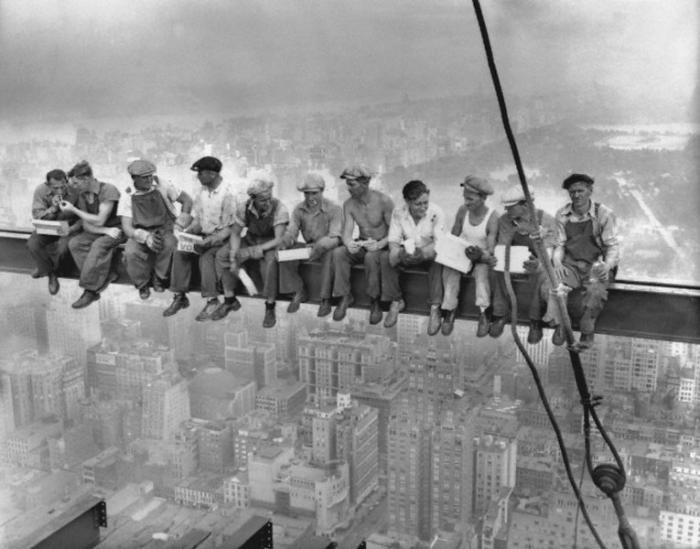 Charles C. Ebbets captured the shot in 1932, becoming a classic. Much has been stated about whether it was a PR stunt. But that doesn't change the fact that the men were real ironworkers on the building's 69th story during its final stages of construction.
9-'Lyndon Johnson', 1963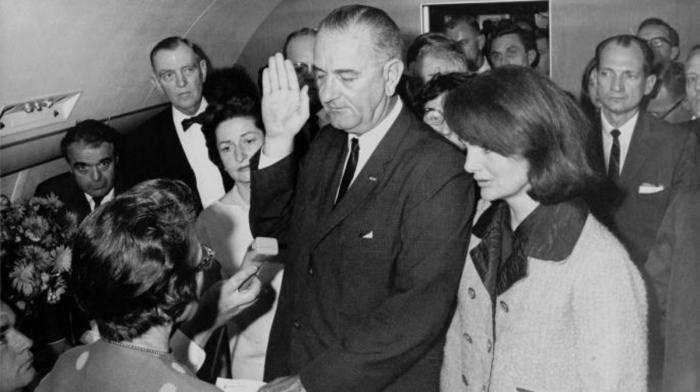 Judge Sarah Hughes was one to administer the oath of office to a solemn Johnson, who was flanked by his wife, a group of staffers, and a shocked-looking Jaqueline Kennedy, who was still dressed in the pink Chanel suit she was wearing when her husband John F Kennedy was shot. Cecil Stoughton, a former Army photographer who had served as the official White House photographer until 1961, took the iconic photo.
10-'General Nguyen Ngoc Loan Executing a Viet Cong Prisoner', 1968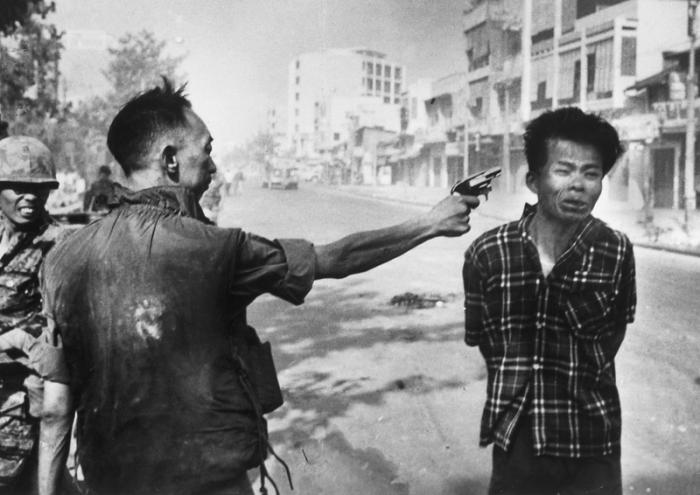 We've come face to face with one of the most heinous photos ever taken by a photographer. Eddie Adams was awarded the Pulitzer Prize in 1969 for the image itself. The most iconic image of the Vietnam War is this one. The cruelty of the occasion was preserved owing to photos when a uniformed South Vietnamese officer shoots a prisoner in the head.
Conclusion
VanceAI Photo Colorizer has a simple UI and a rapid processing speed. A photo can be colorized in less than 5 seconds. With its excellent performance, this AI Photo Colorizer could be of great assistance if you need to colorize black and white photos quickly and easily. So follow the guidelines to finish your digital photo repair with VanceAI Photo Restorer tool and create your version of high-quality colorized images!
Do you find this post helpful?
Yes
No