Why Are My Photos Low Quality?
There are plenty of reasons behind a photo being low quality. Even though it may seem unlikely with a lot of advancements made in technology, issues with cameras can also cause images to be produced in low quality. Moreover, there are different types of issues that can plague a photo, such as blurriness, pixelation, image noise or film grain, and more. Apart from that, physical problems such as dirty camera lenses can also cause low quality photos. Either way, you can make photo HD online with photo editing tools that offer solutions with AI make photo HD algorithms and more.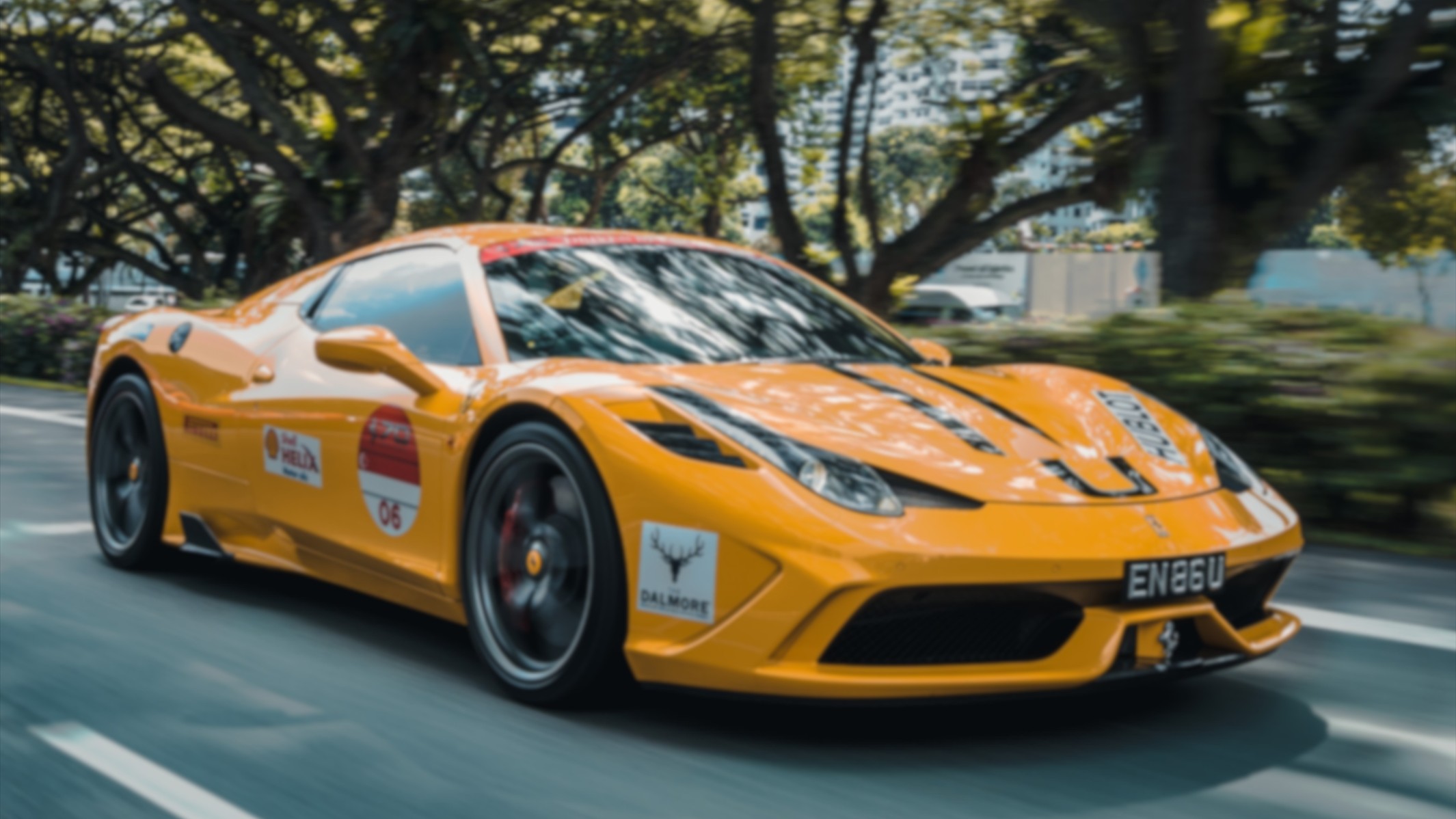 Low quality photos can also undermine the credibility of a business or marketing campaign. If the photos are blurry or poorly lit, it can make the business or campaign appear untrustworthy or unprofessional. Moreover, poor quality photos may not rank as well in search results, which can reduce the visibility of the business or marketing campaign. This can make it more difficult for the business or campaign to reach its target audience.

What Can AI Do to Convert Low Quality Photos into HD?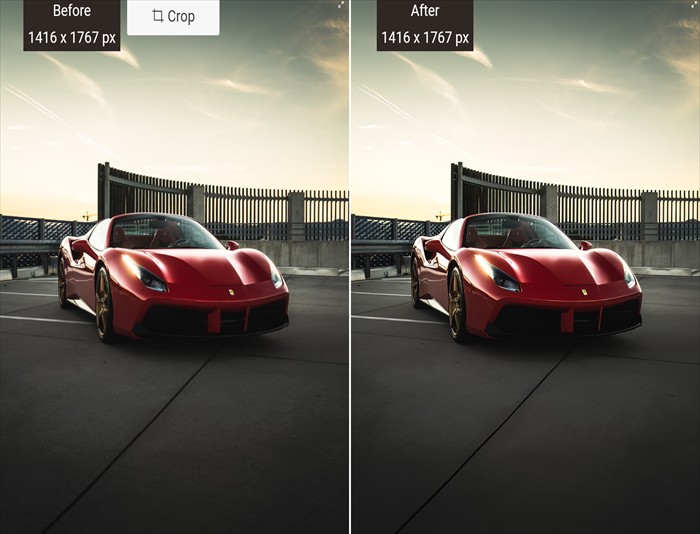 Unblur Image
Image blur is one of the most common problems that users, both casual and professional, face with their photos and would like to have a simple fix to it. With VanceAI, you can unblur image quite easily thanks to their AI based algorithm and other features. For example, the tool allows users to select the type of blur that they want to reduce. The options are General, Motion, Lens, and Soft.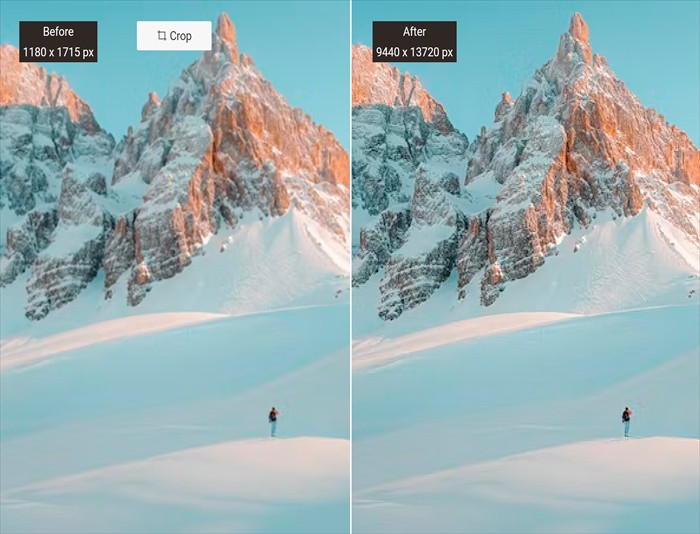 Depixelate Image
AI based tools and applications can also depixelate images with efficiency. When it comes to the tool in question, it offers multiple options for users to choose from, just like with the unblur tool. With this, you can convert many low quality images to high definition and make them viable for online use again. Pixelated images can be problematic for product photos, especially.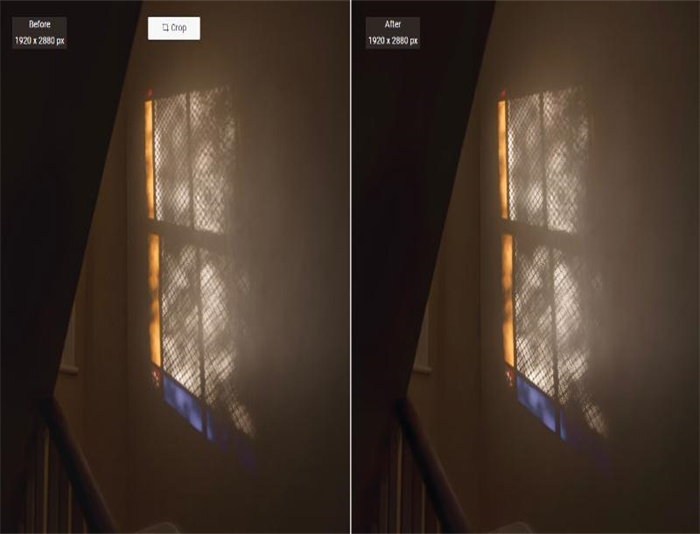 Dull Colors
There are many instances where the photo doesn't have any technical issue per se, but it nonetheless fails to deliver at the quality level that is expected. You can still make things better by using AI based photo enhancement tools and improve images as you can see from the example image given above.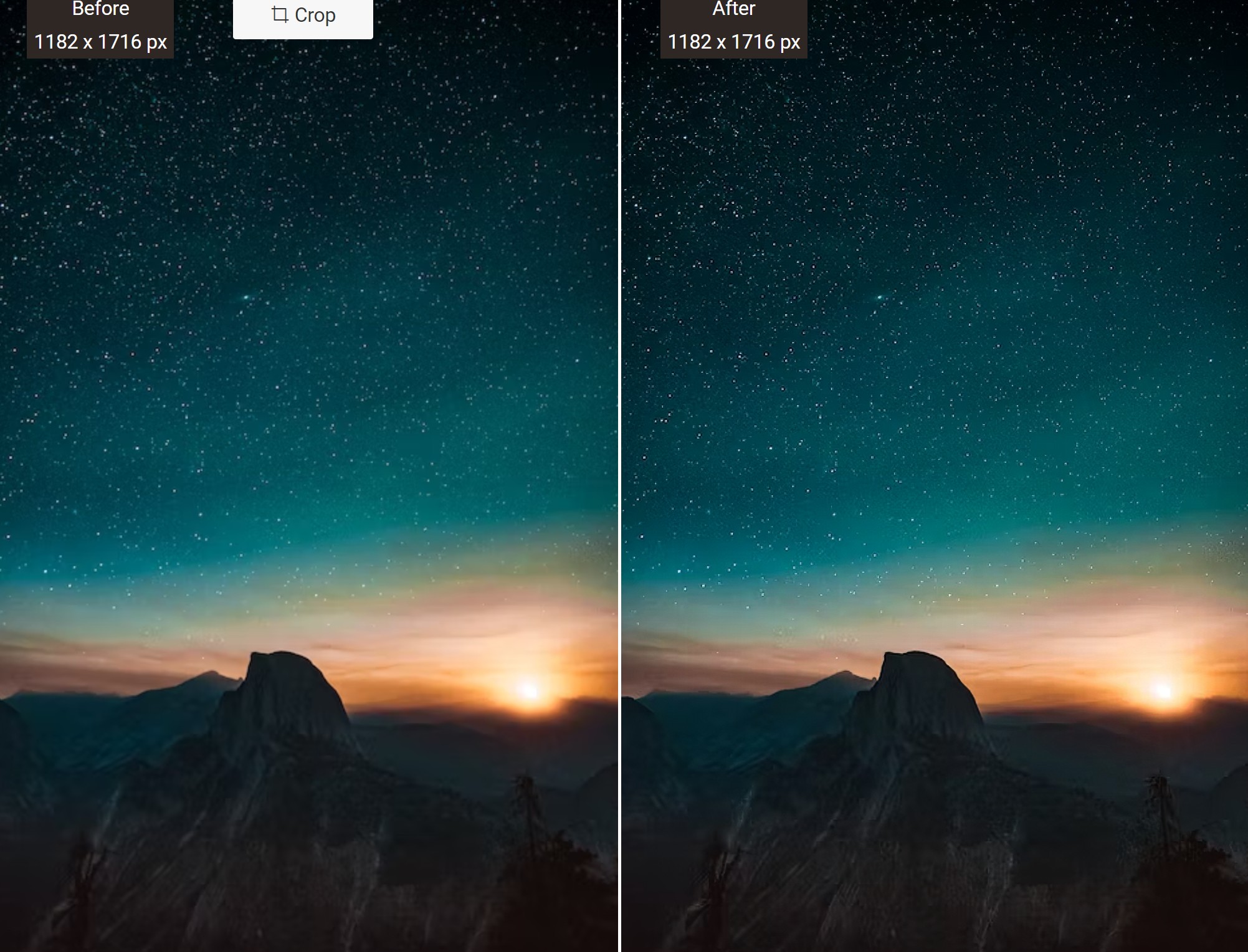 Remove Noise
Image noise or film grain is another common effect that happens unintentionally due to many reasons. As such, there are many AI based photo editing tools that you can find online and offline for fixing image noise. With VanceAI Image Denoiser, for example, you can remove or maintain your preferred level of image noise on a photo by tweaking settings in the Workspace.

How to Make Photo HD Online?
VanceAI Image Enhancer is a tool from VanceAI that enables users to enhance photo quality with ease. The AI based algorithms in the tool are capable of upgrading any kind of image within a few seconds only. Also, because of AI technology, the online based software automatically analyzes and adjusts the color, contrast, and sharpness of images to improve their quality.
Step 1: You can use the link given above to access the tool online. From there, click on the Upload Image option to access the Workspace.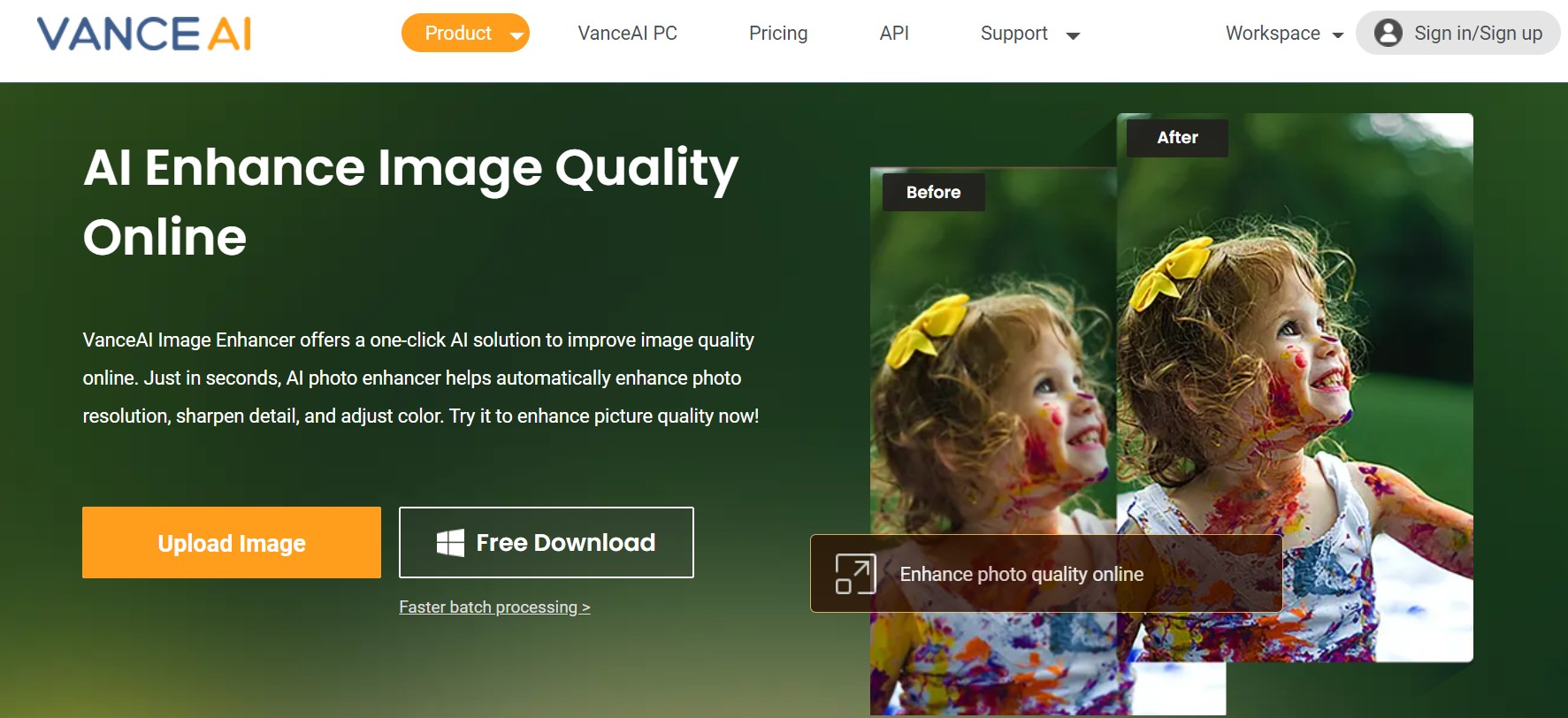 Step 2: From the Workspace, you can upload images, tweak preferences from the options given on the right hand side, check image credits, and more. After that, click on Start to Process to proceed ahead.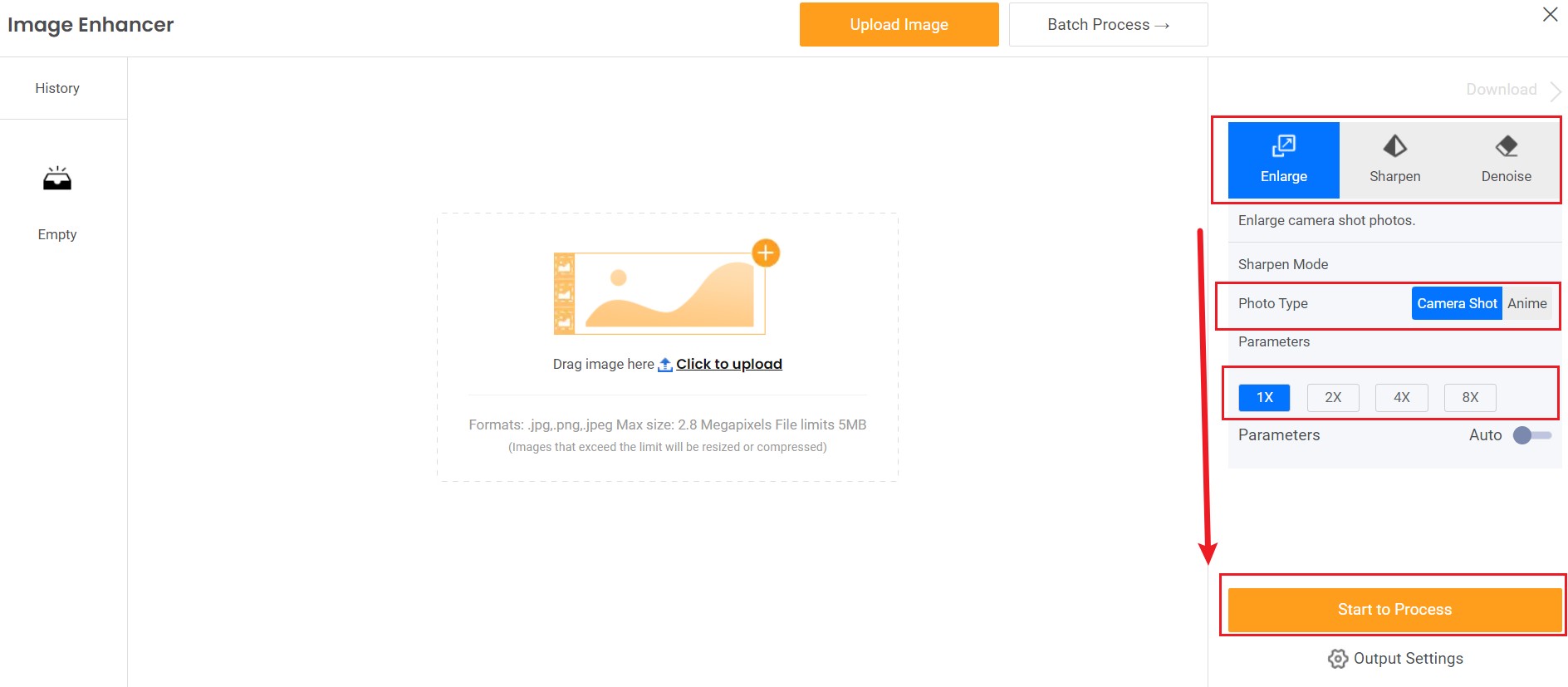 Step 3: The image will be enhanced and displayed as the final result on the same page itself. You can then use the download options given there to save the image on your device.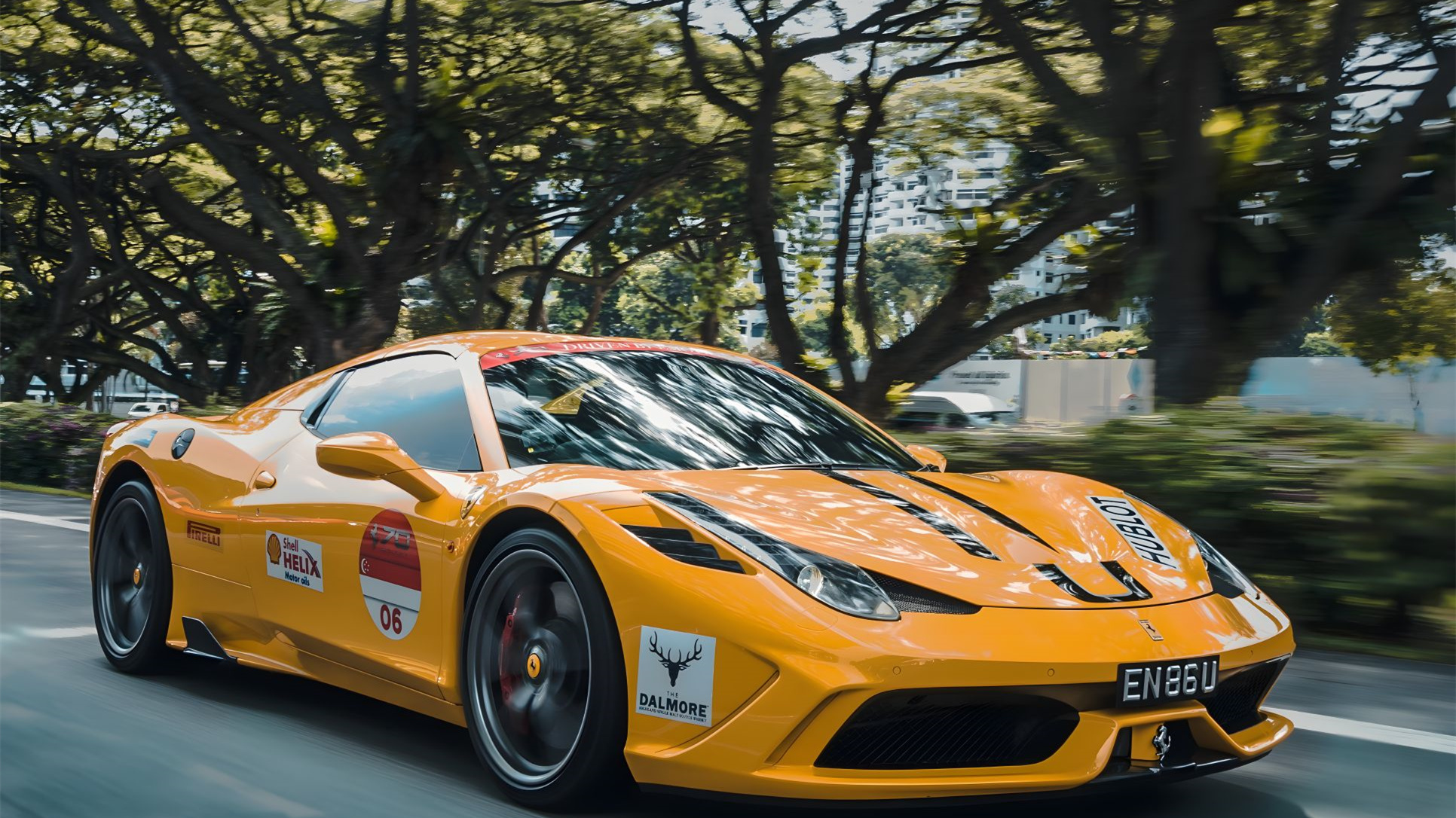 How to Make Photo HD on Desktop?
While online photo editing applications are preferred by many users because of the convenience that comes along with it. However, desktop software applications can also be beneficial to users in different ways. If you want to enhance photos, you can use VanceAI PC, which offers some VanceAI tools on a desktop software, including VanceAI Image Enhancer.
Step 1: Use the link given above to get to the page from where you can download the setup file. You can also purchase a subscription there.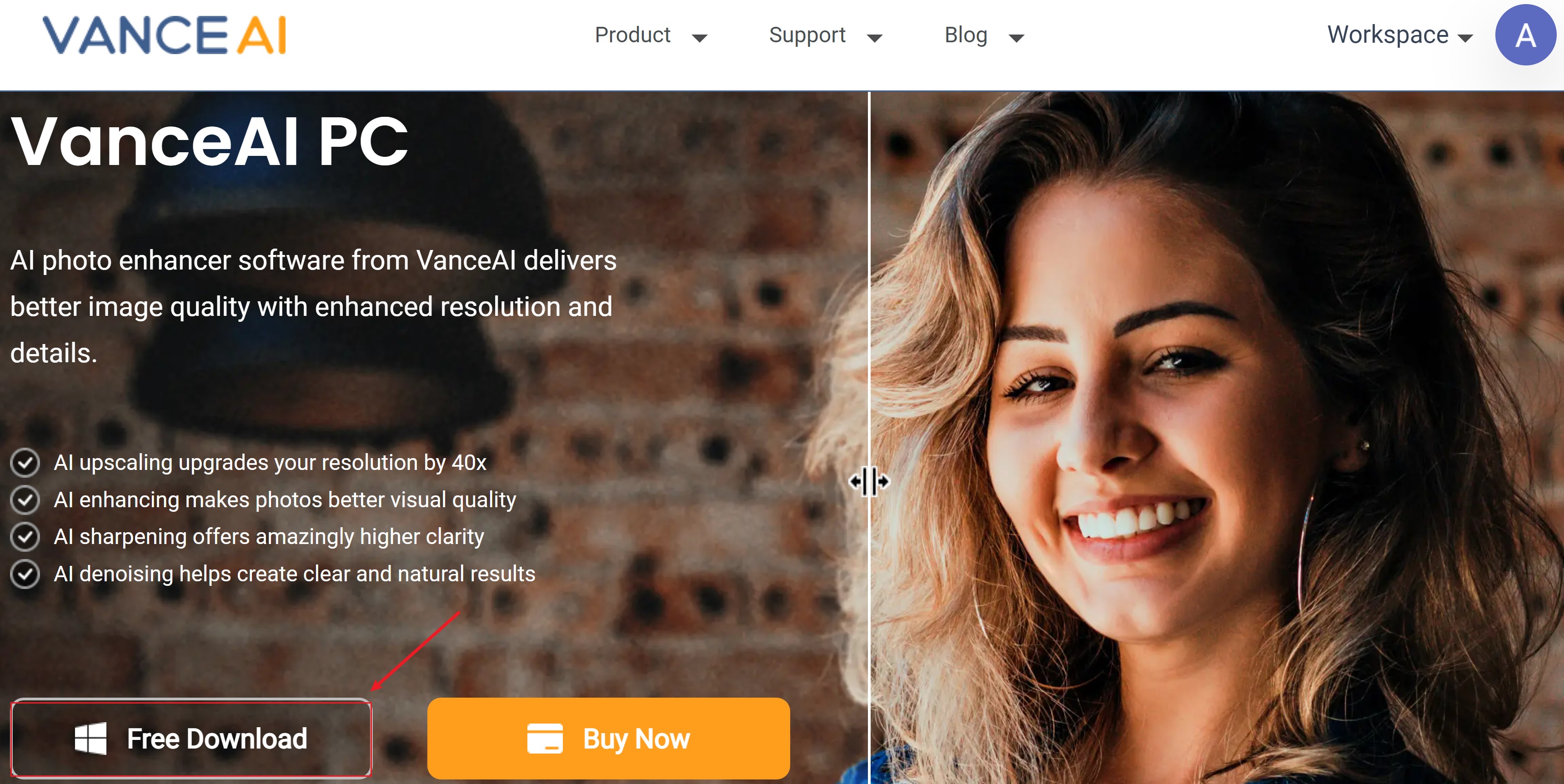 Step 2: Run the software after installing it through the setup file. Once the application is open, you can choose the Enlarger option for improving image quality.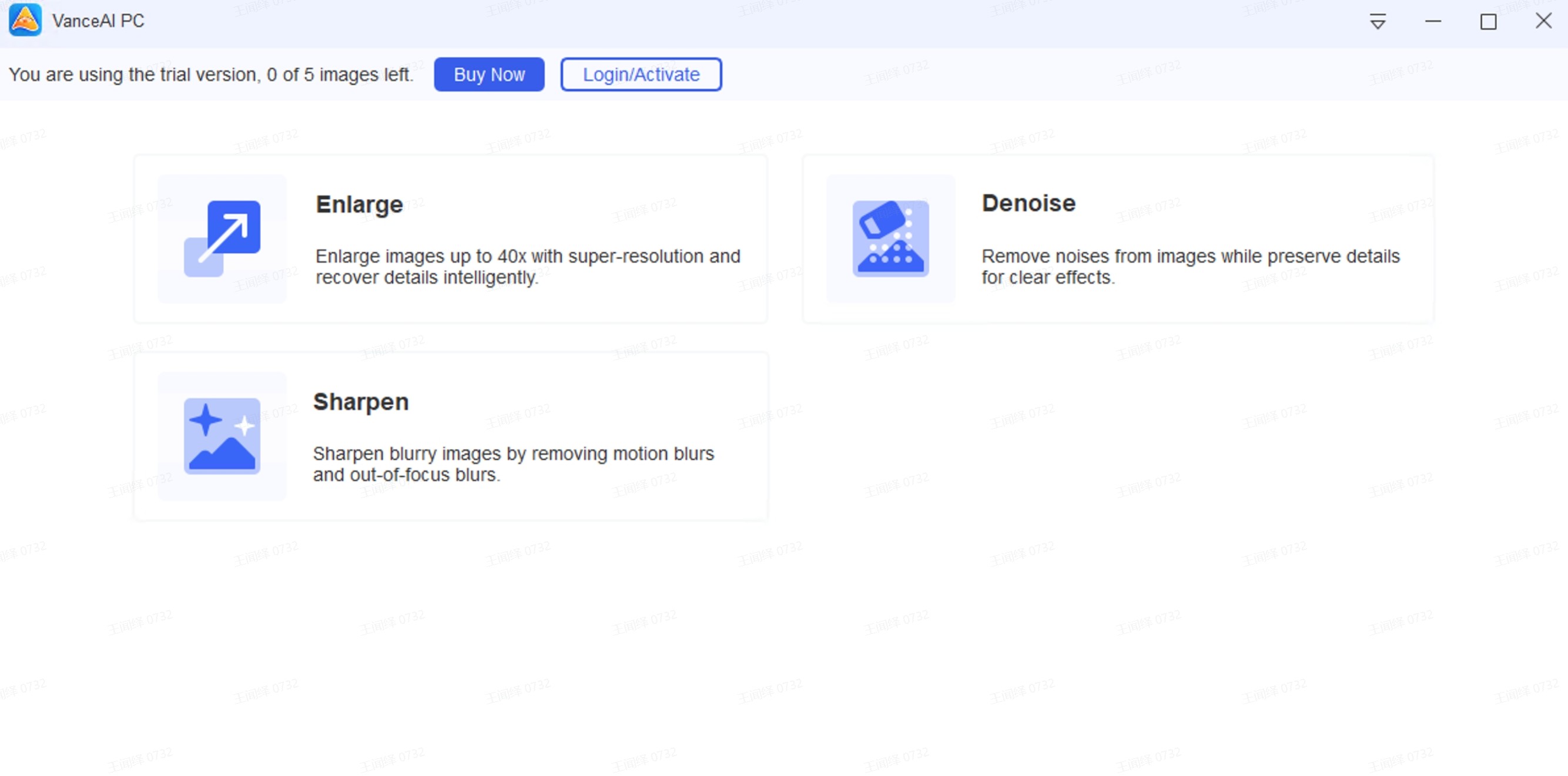 Step 3: Upload the image and use the settings as you would on the online Workspace and run the tool. You can then save the image by using the Save button at the bottom of the settings.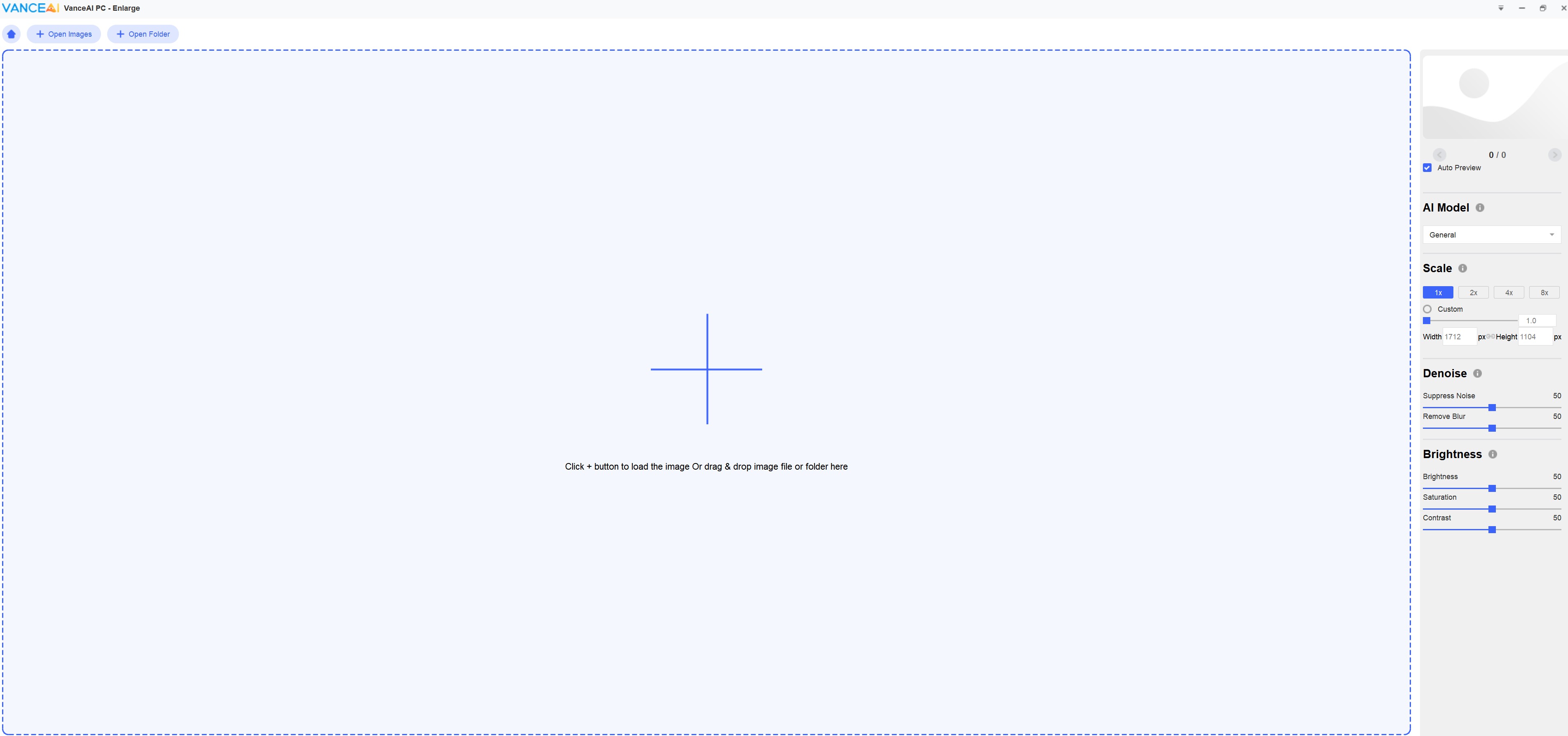 How to Make Photo HD on Smartphone?
It's definitely possible to use HD photo maker applications on mobile phones, either through a range of smartphone apps or through the browser. VanceAI and many other AI based online applications support mobile devices. All you'd have to do is visit the website and use it like normal.
Step 1: Use your mobile phone browser to go to any AI based application, such as VanceAI, then choose AI Photo Enhancer in the drop-down menu.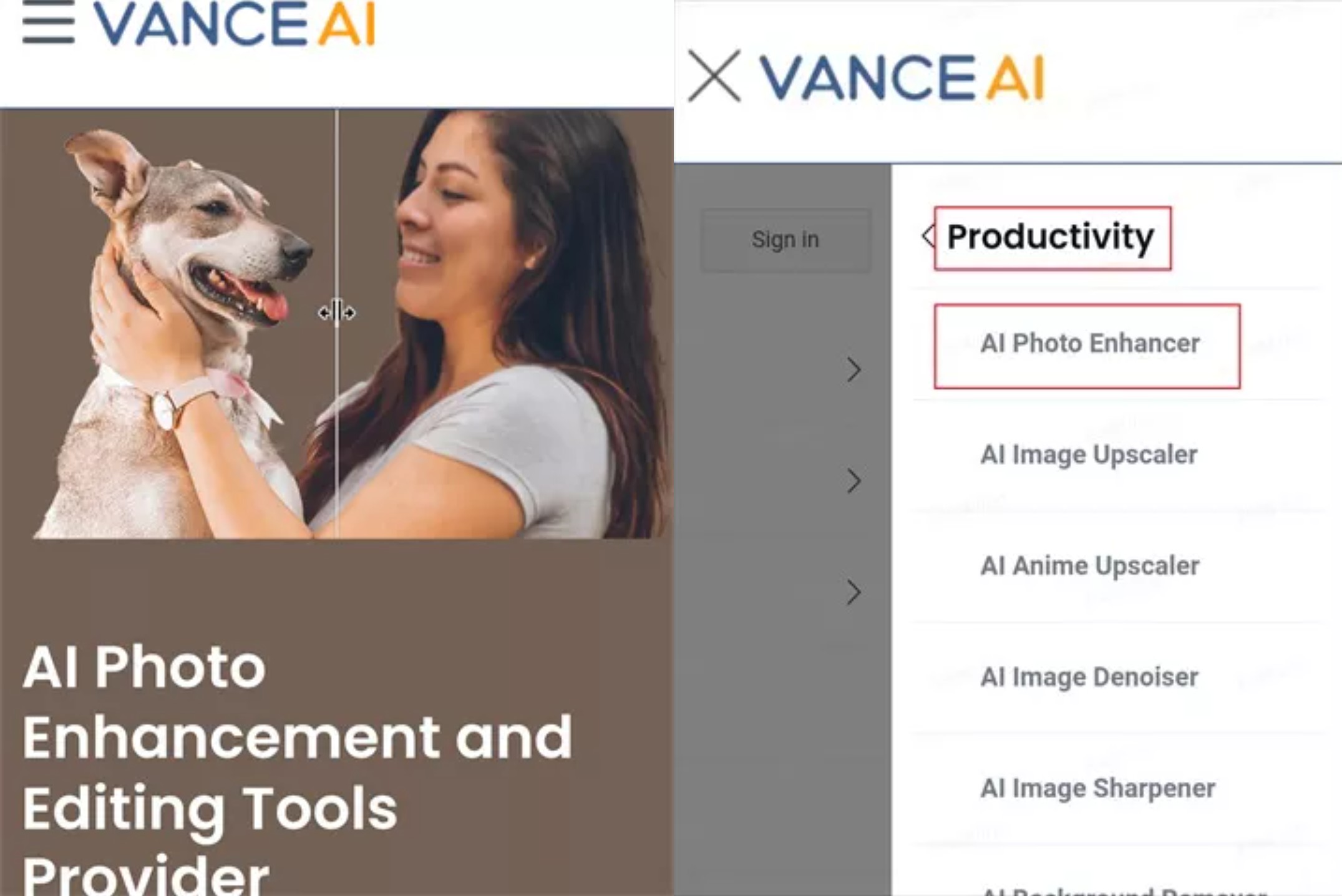 Step 2: Navigate through the UI and choose the operation that you want. Upload an image and start processing the image. After that, you can slide the bar to preview the picture.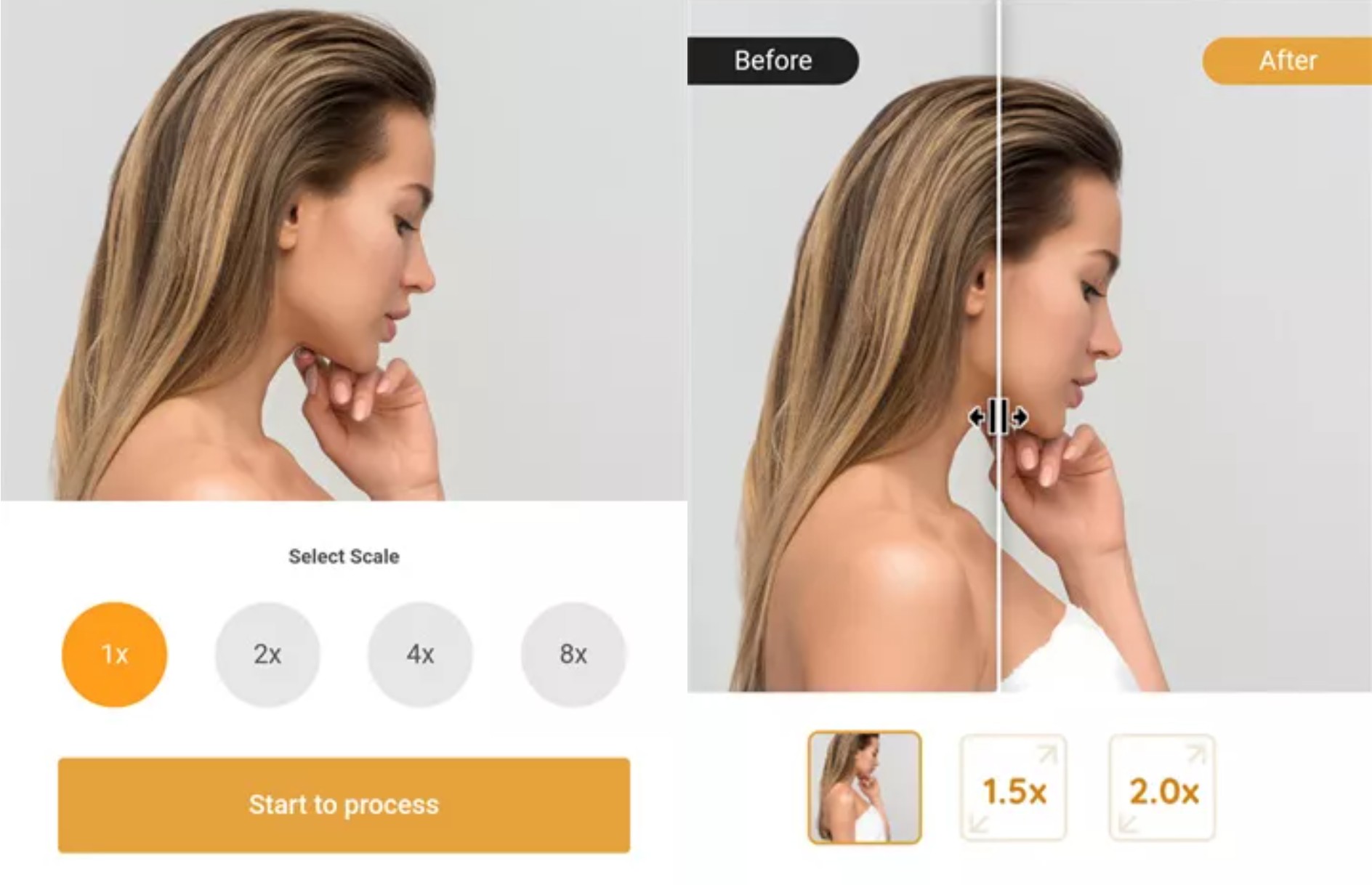 VanceAI Image Enhancer VS Other Alternatives?
1. VanceAI Image Enhancer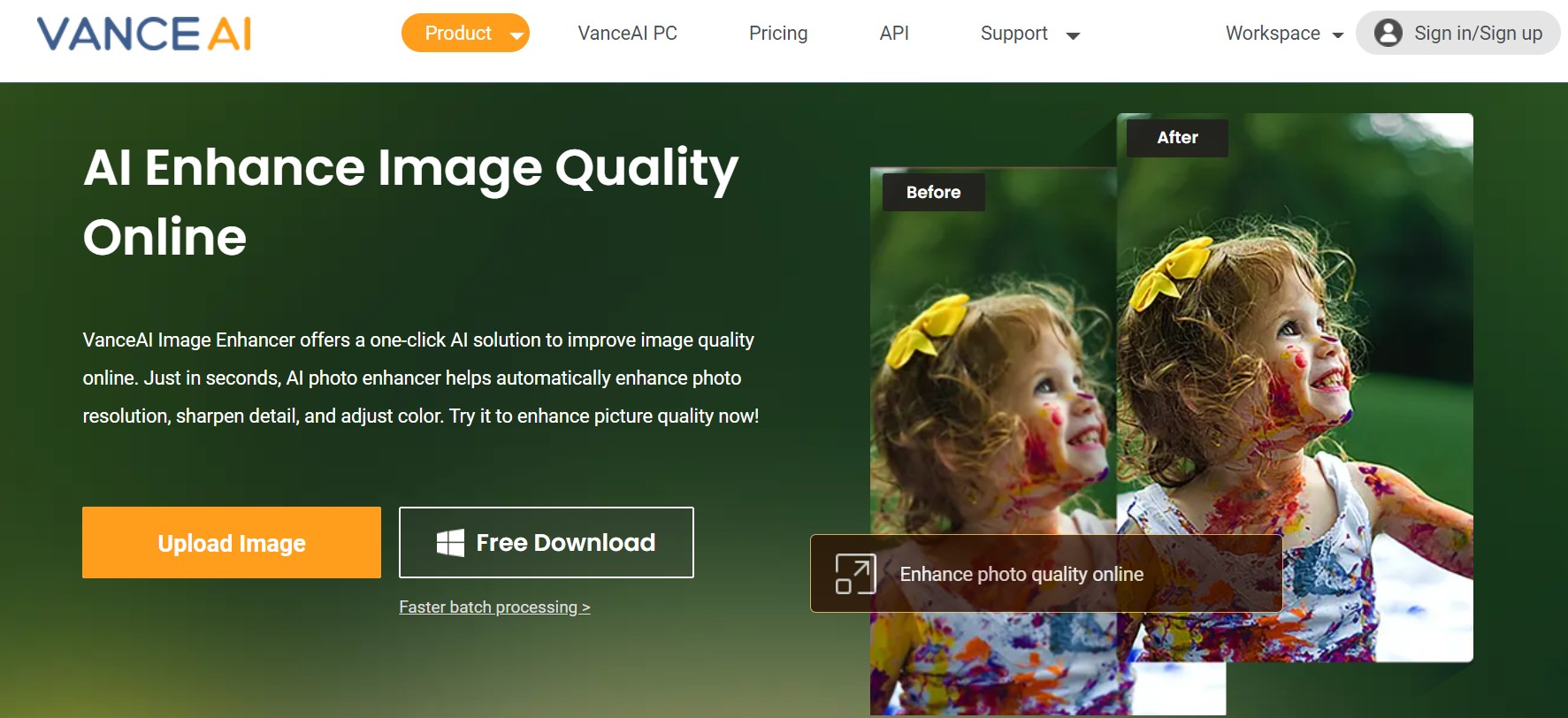 VanceAI Image Enhancer definitely has some strong points. First, it can effortlessly reduce common image issues such as image noise, as we can see from the example photo as well. Second, it has great features such as being able to enhance specific types of images better. The Image Enhancer also makes the After image look pretty smooth as compared to it before. Another uncommon feature of the Image Enhancer is that it doesn't need to upscale images in order to enhance them.
2. Let's Enhance


Let's Enhance is another great option for enhancing images. Given that it's an automatic tool as well, users don't need to know how to make photo more HD. When it comes to the performance, users should note that it does upscale images when upgrading their quality. The result image is pretty decent here as well. There is a lack of image noise, which makes the text look sharper and the overall textures of the photo look smooth.
3. Fotor

Fotor is an exceptional photo editing application overall because it offers a wide range of editing and enhancement tools. When it comes to image enhancement, however, the result here does not deliver as per expectations. The AI algorithms in this tool simply brighten up the photo without any balance, which makes the image look unprofessional.
4. PicWish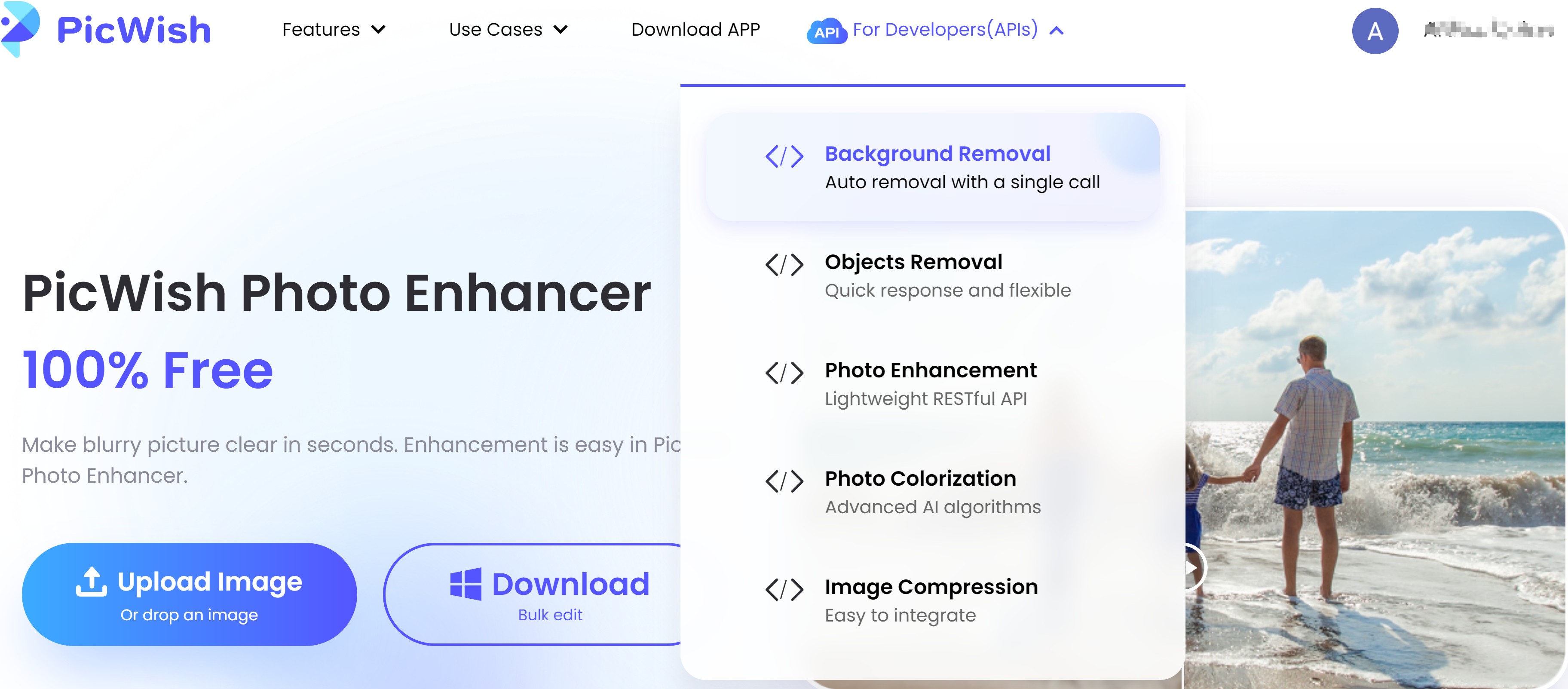 PicWish is an online photo editing application that also offers a software version on Windows and Apple. The application is known for its quick processing times and the image enhancement tool is no different. The quality of the output in this case is good but it could be better. The color tone change gives the image a strange look that may or may not work.
5. CutOut


Cutout Pro also makes use of AI based algorithms to enhance photo quality quite easily. In fact, with AI based tools, users can know how to make photo HD with no effort. The final image here looks pretty good when it comes to clarity and sharpness. However, the tool also changes the color tone of the image in a similar way to the previous app example.