10 Timeless Vintage Celebrity Wedding Photos in the 20th Century
Anyone might be nervous about walking down the aisle, and when you're a celeb, all eyes are on you and your wedding. "Until death do us part" was a reality for some. On the other hand, others saw the wedding as just another high-profile event. Regardless, these stunning photographs show the joyous moments when celebrities expressed their love with the rest of the world.
Vintage wedding photographs have a certain allure to them that is fascinating in and of itself. This blog will go through some of the most iconic vintage wedding images and methods you can use to modernize your antique photos.VanceAI Photo Colorizer and VanceAI Photo Restorer are two excellent tools to refresh the old photos in your big day. To learn more, keep reading! 
Freeze Weddings In Memory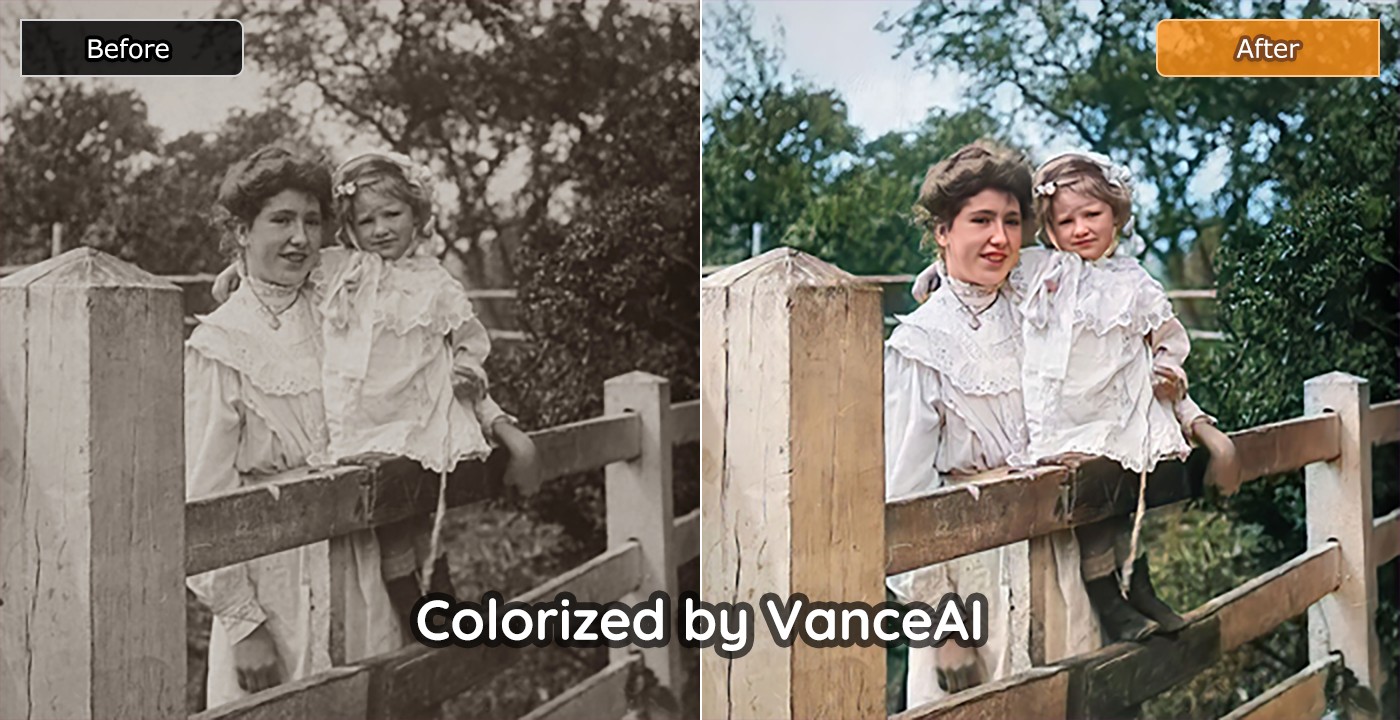 We've all considered applying an old photo enhancer while reading through social media or looking at our photos to see the issue with these old photos. Not to mention the current vintage-style photos and wallpapers we see on the Internet, particularly in the photography and image editing space. The photo repair page will give you a complete guide to restoring photos.
You can check out tools available to edit your version of vintage photos, be it a collection of old wedding photos or simply a rough result of a camera toggle. VanceAI Photo Colorizer and VanceAI Photo Restorer are two excellent tools to immortalize special occasions like weddings.
There are several significant benefits to having this technology running in the background. The AI old photo enhancer, also known as AI Photo Colorizer, can enhance old photos in seconds without the user having to do anything. The technology is also powerful enough to eliminate the need for the user to install any third-party applications or plugins. As a result, the instrument is quite dependable and convenient.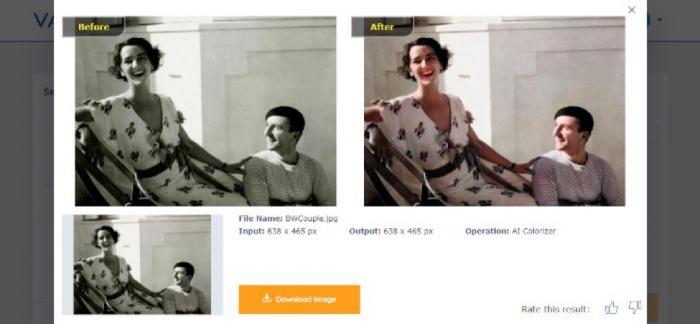 Even though the new image resembles a painting, it is realistic. Maybe it's because of the original image, but the bottom left of the new image isn't recolored enough, and it's too dark. However, if we're looking for flaws, that's it, because the remainder of the image is just stunning. The crucial information has been meticulously completed and presented via the image colorizer offered by VanceAI. 
Here's how you can work on it,
Step 1
VanceAI Photo Colorizer is a powerful AI tool that flawlessly converts black and white pictures into colored images. To get started, go to the official website of the tool. The front page must look like this. There are other AI solutions available too, but let's focus on Colorizing black and white pictures for now.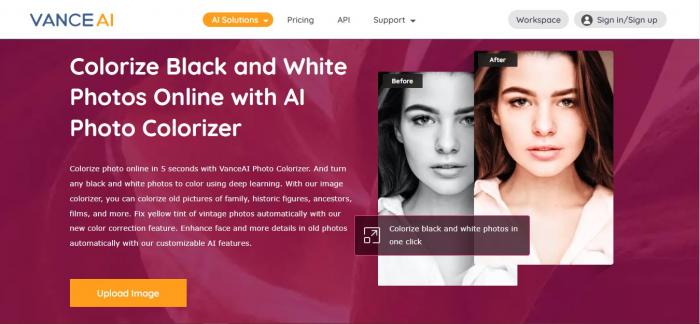 Step 2
Click on upload image and select the image that you want to colorize. Workspace area, similar to the picture shown below, will popup. You can select as many images as you want. This workspace window will show all the previously processed pictures also so you can re-process them in case of unsatisfactory results. Moreover, the column on the right side shows different parameters that you can select.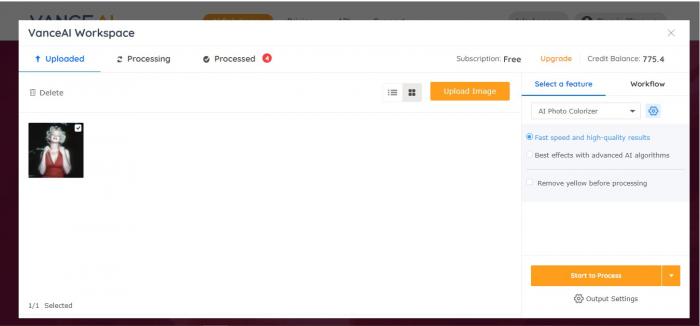 Step 3
After clicking on start to process, the image will start processing. One of the best things about this automatic colorizing tool is the processing time. For this solution, it takes less than 5 seconds to get your processed images.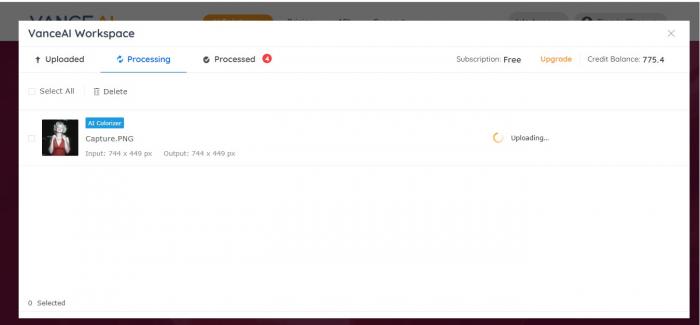 Step 4
After five seconds, your image will pop up in the workspace window. On the right side, three small icons can be seen. These are preview (where you can preview your processed image in different angles), edit (where you can edit according to your requirements), download and delete.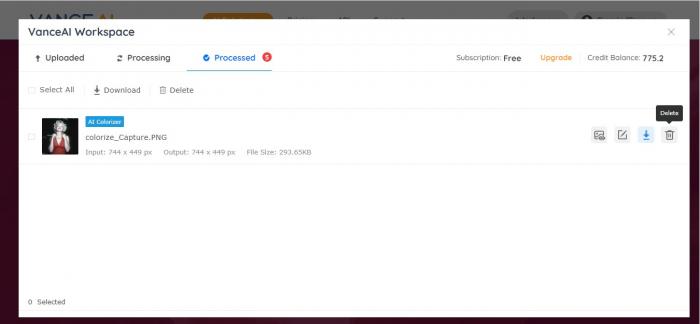 With VanceAI Photo Colorizer, you can easily colorize old black and white photos, as well as gray scale images. Simply upload your photo and let the AI color it for you. You can also adjust the colors to get just the right look for your image.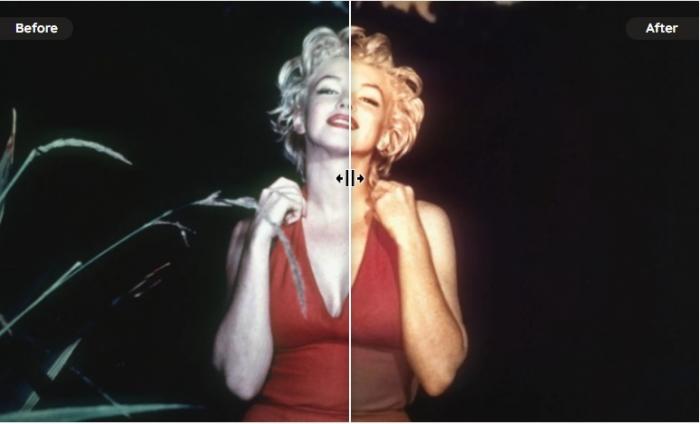 If you are interested, you can try to colorize your image now or download it directly from the pop-up window on the right without leaving this article.
10 vintage wedding photos in the 20th Century
1-Natalie Wood and Robert Wagner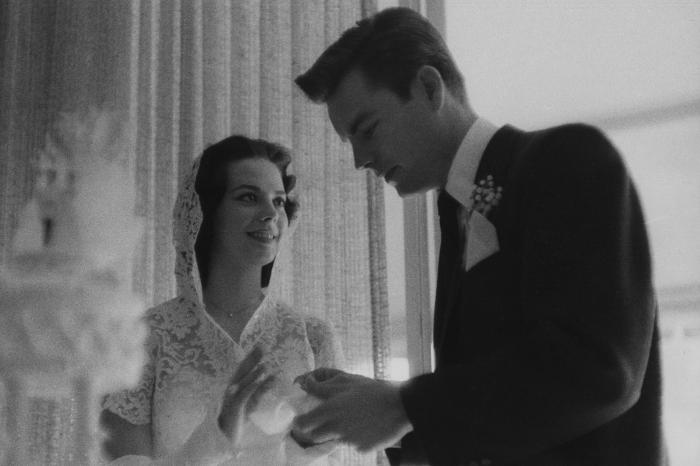 On December 28, 1957, in Scottsdale, Arizona, television actor Robert Wagner and 'Rebel Without a Cause' starlet Natalie Wood grin for the cameras as they depart the chapel following their wedding ceremony. They divorced in 1962, after a few years of marriage. Both Wagner and Wood went on to have short-lived second marriages, which ended when Wagner and Wood decided to remarry in 1972. However, they remained together until she drowned tragically in 1981.
2-Peter Shaw and Angela Lansbury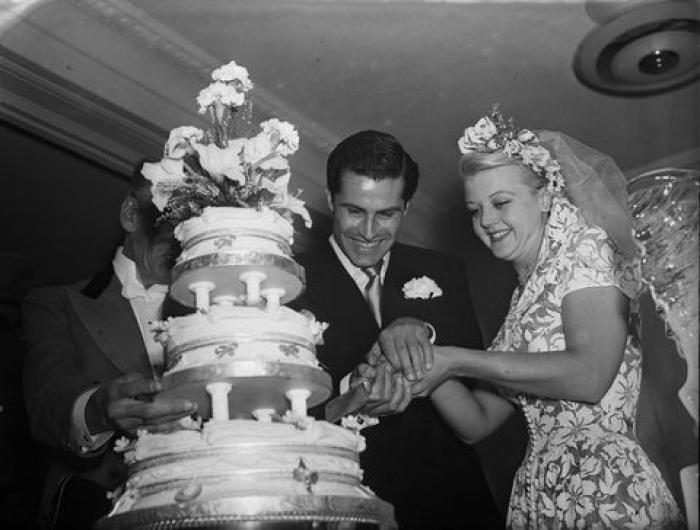 On their wedding day, August 13, 1949, Angela Lansbury, a British actress and star of Murder, She Wrote, cuts the cake with her spouse, producer Peter Shaw. It was her second marriage, but for him, it would be his first and last. He died in 2003, and they remained married.
3-Peter Allan and Lizza Minnelli.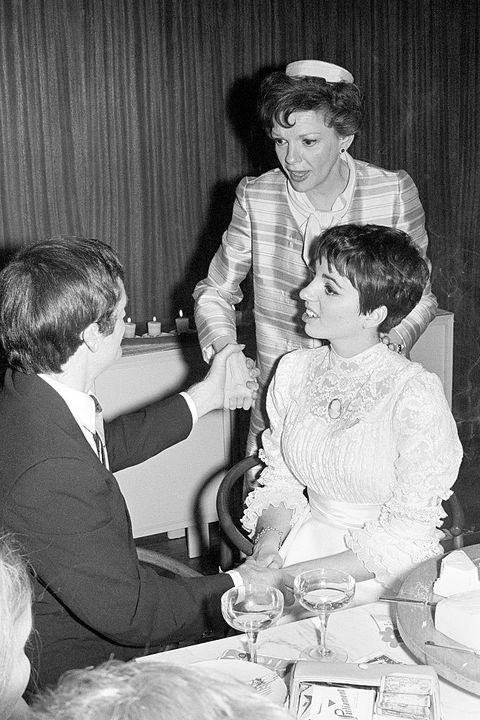 Following their March 3, 1967, wedding ceremony in New York City, actress and singer Liza Minnelli sits with her husband, Australian musician Peter Allen. As seen here, Judy Garland, Minnelli's mother, chats up the newlyweds. Minnelli married three more times after their marriage ended in 1974, but he never again walked down the aisle.
4-Prince Aly Khan and Rita Hayworth
On May 28, 1949, the gorgeous cinema star of the 1940s married royalty. Her third marriage, and his second, was to Prince Aly Khan, son of Sultan Mahommed Shah. In 1953, the couple divorced. He hadn't walked down the aisle again while she had two more marriages.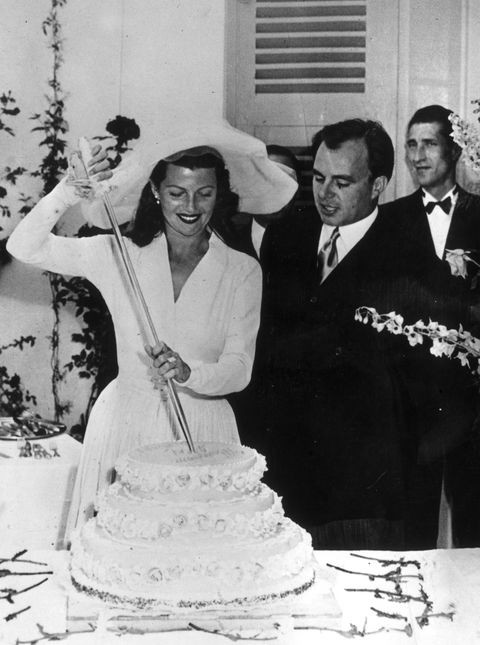 5-Conrad Hilton Jr. and Elizabeth Taylor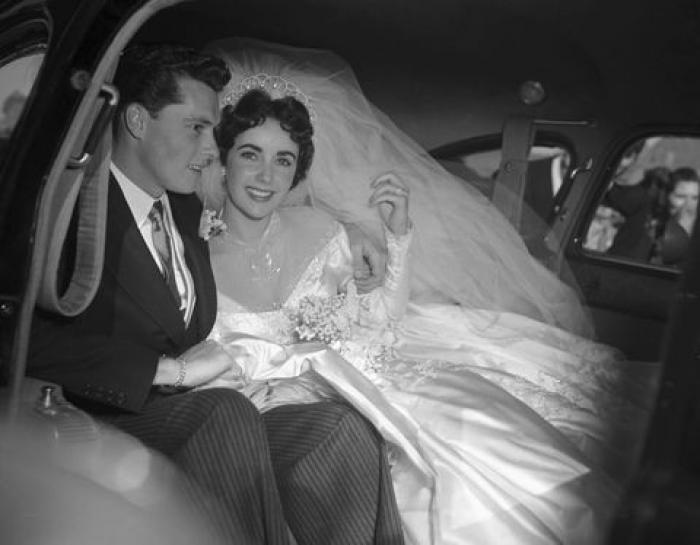 In 1950, actress Elizabeth Taylor and hotel heir Conrad "Nickie" Hilton, Jr. pose in a limousine to the Bel-Air Country Club for their wedding celebration. The pair only lasted eight months together. Taylor married six more times after that. Hilton only married once more, from 1958 to 1965, to Patricia McClintock, whom he divorced only a few years before his death.
6-Andrea

 

Dotti and Audrey Hepburn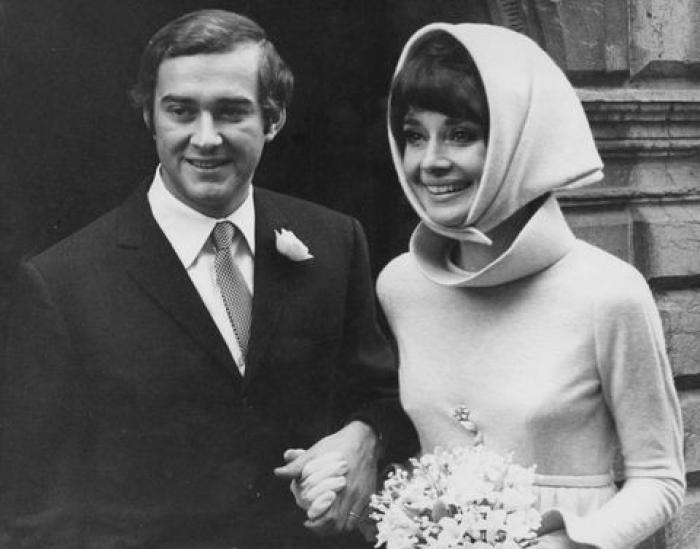 On January 18, 1969, the Breakfast at Tiffany's star and the Italian psychiatrist pose for a portrait after their wedding. They stayed together until 1982. Hepburn and Dotti were married for the first time, and he was her second husband.
7-Janet Leigh and Tony Curtis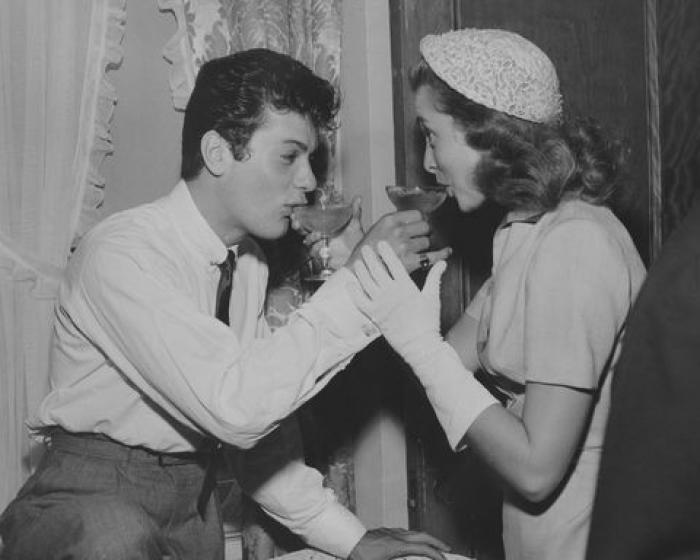 On June 4, 1951, Tony Curtis and Janet Leigh, stars of 'Some Like it Hot,' sip champagne at their wedding in Greenwich, Connecticut. The marriage was Leigh's third of four and Curtis's first of six. They divorced in 1961 and have two children, one of them is Jamie Lee Curtis.
8-Carole Lombard and Clark Gable
Soon after their marriage ceremony in 1939, screen icon Clark Gable and starlet Carole Lombard pose for a snapshot. During a break from filming Gone with the Wind, Gable married Lombard. They were married for three years before she died tragically in a plane crash in 1942. He married Kay Williams twice more after that and was married to her when he died in 1960.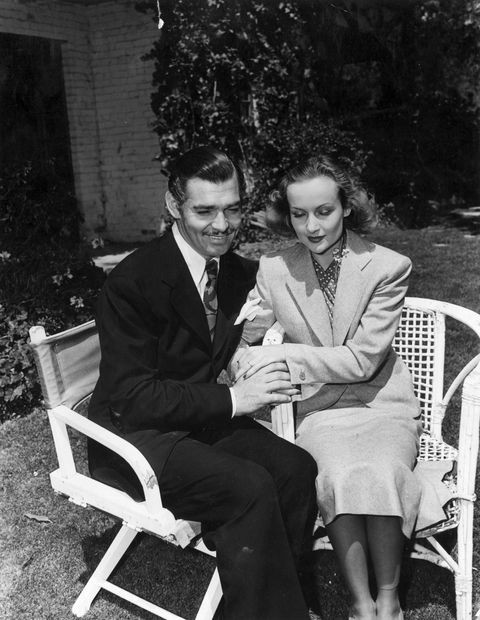 9-Jacqueline Lee Bouvier and John F. Kennedy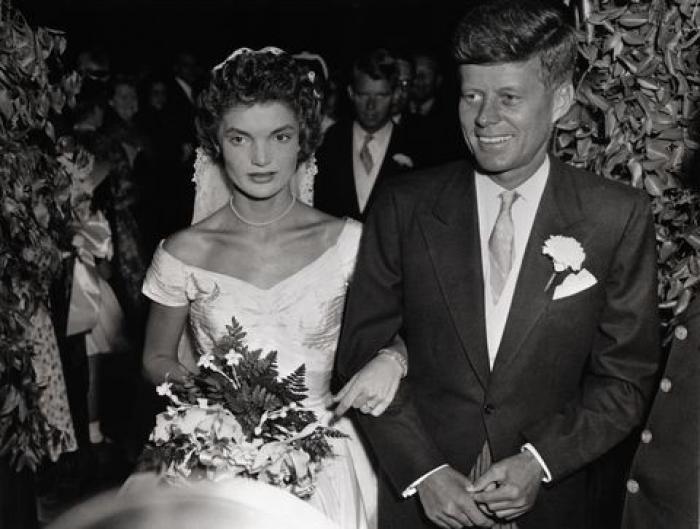 Eight years before taking office, the 35th President of the United States married Bouvier. On September 12, 1953, they married in St. Mary's Church in Newport, Rhode Island. Following President John F. Kennedy's killing in 1963, Jacqueline married businessman Aristotle Onassis. From 1968 through 1975, they were married.
10-Cicely Courtneidge, Jack Hulbert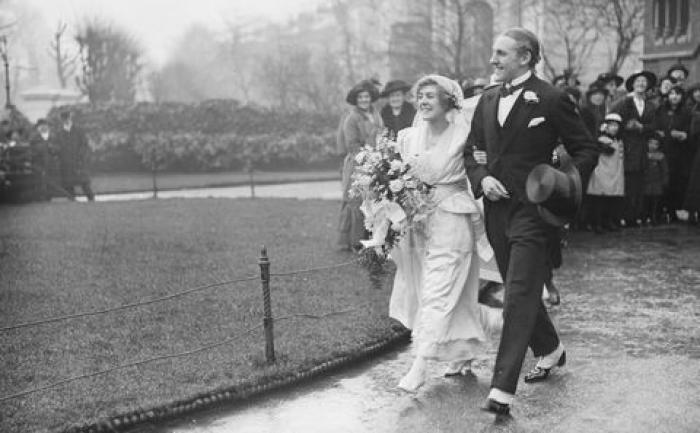 In 1916, Jack Hulbert, an English actor and actress/comedian Cicely Courtneidge married. The couple remained together until he died in 1978, collaborating on many projects. She didn't marry again after that.
Conclusion
This AI old photo restoration tool is a fantastic online application that takes less time to use than most other online tools and specialized software while providing excellent image editing. You have more than one incentive to stick around and keep utilizing this program for a variety of picture editing chores, thanks to its technology and quality of life features. It is worthwhile to recommend to both novices and pros. Read more:How to get the best Anime WhatsApp DP?
Do you find this post helpful?
Read More to Know Deeper: