Get to know VanceAI Image Enhancer with a quick review, including a step-by-step how-to guide and tips on using it to make your images look better. Let's begin!
How to use VanceAI Image Enhancer?
Step 1: Go to VanceAI Photo Enhancer workspace.
No matter what page of VanceAI.com you are on, you can easily find VanceAI Image Enhancer on the navigation bar. Just move your mouse to "Product" and click "AI Photo Enhancer" on the drop-down bar.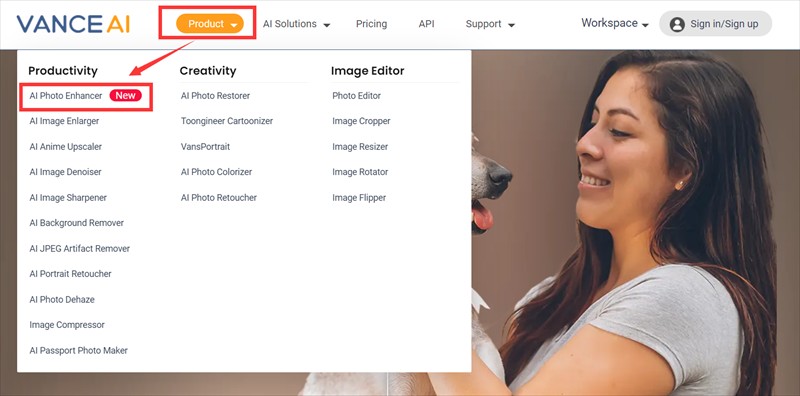 Step 2: Upload your image
Once you access VanceAI Image Enhancer, simply drop your image onto the banner or click "Upload image" to select the image you want to enhance. This will lead you to VanceAI Enhancer Workspace, in which you are able to apply AI upscaling, sharpening, and denoising to your image.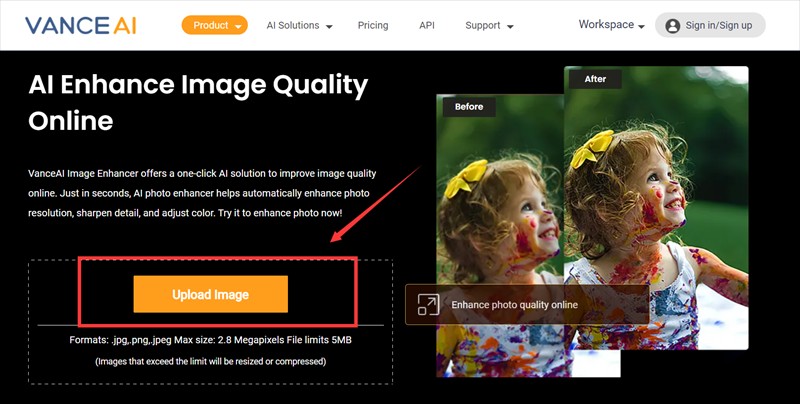 Or, you may simply move to "Workspace" on the navigation bar and select "AI photo enhancer" to access the workspace.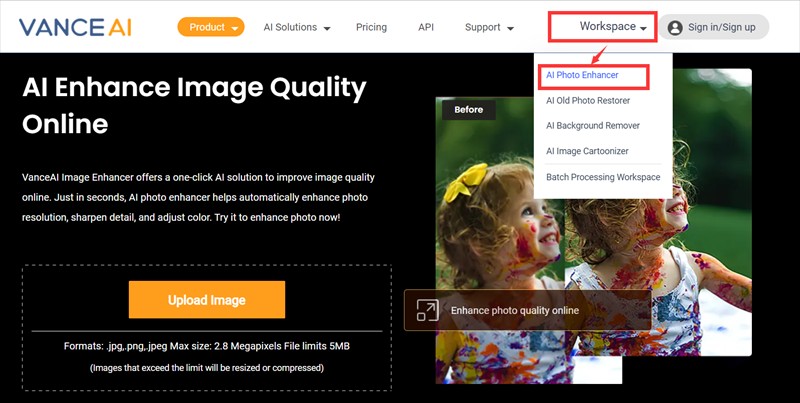 Step 3: Preview and download the result.
Hit on "Start to Process" to let AI analyze and fix your problem with images. After a few seconds, the result will appear on the left box paralleling the original image to let you see improvement intuitively. Download the result and save it to your own device if you are satisfied.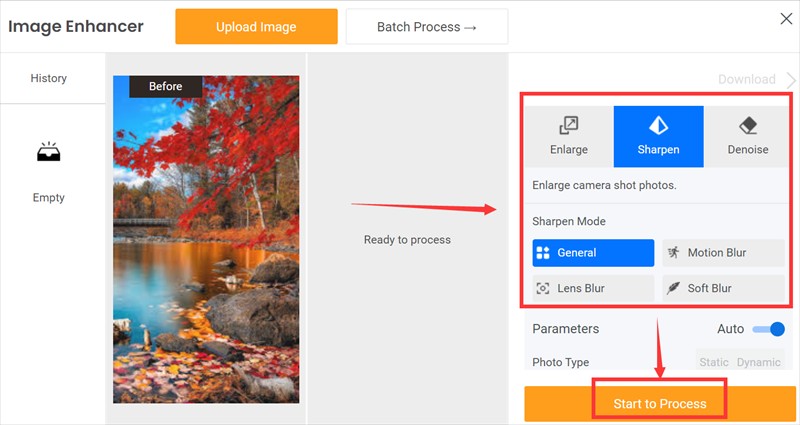 Note: The default parameters can meet all your general requirements for image quality. If you have higher demands for clarity or resolution, just drag the value bar.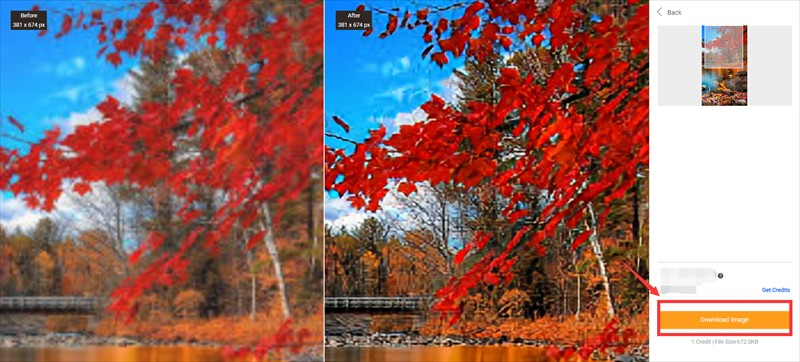 What can you do with VanceAI Image Enhancer?
How to Enhance Image with VanceAI?
Do you find this post helpful?
Yes
No