Summary: In this article, you will learn how to increase resolution of image without Photoshop and without loosing quality in less than 10 seconds. This is possible to VanceAI Image Upscaler. You can increase image resolution online and automatically. Moreover, when this online image upscaler changes resolution of picture, the quality will improve 100%.
What could be easier nowadays than taking a picture and uploading it to Facebook or Instagram? Indeed, without the need for IT knowledge or photographer skills, you can communicate to the whole world, no matter how much and whenever your creativity leaves you, who you are or your company or what you want to convey.
Visual content not only dominates the social media scene, it even outlined it, enough for an image or video to be the most viable option, especially if you want to make an impact through your posts. If 10 years ago high definition photos were a whim for those with possibilities, today, in such a competitive scene for the user's attention, HD resolution and impeccable appearance have become standards. Because of that, using online Image upscaler to increase resolution of image is a must.
Also read: How to Enlarge Images for Printing with VanceAI Image Enlarger.

This image upscaler is one of the best that you can find on the whole Internet. You can increase resolution of picture up to 8x in seconds and the process is 100% automatically. Don't forget that this tool guarantees an improvement of the photo quality. Follow this tutorial to see how easy is to upscale image online.
Also read: Let's Enhance Review: Say Goodbye to Low Resolution Images.
# Step 1
Access VanceAI Image Enlarger. Click "upload image".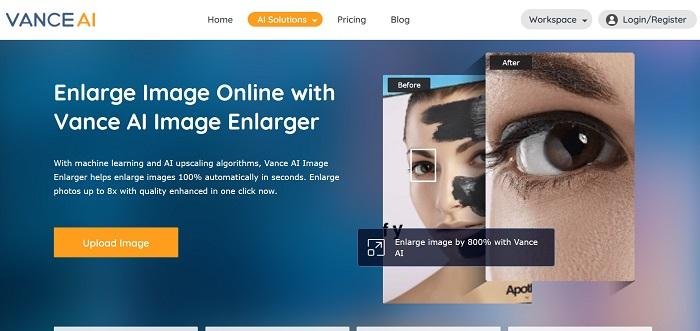 # Step 2
Drag and drop or click to upload a picture, in order to let this tool to change picture resolution automatically. If you are using this for the first time, then you should know that you can use this 5 times / month ( 5 pictures = 5 credits ). Select you uploaded pictures and then click "Continue".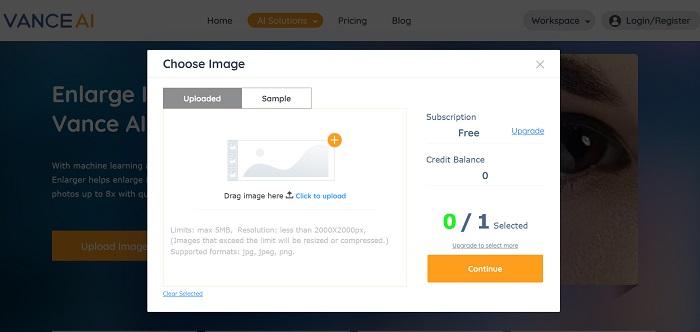 # Step 3
Change picture resolution by choosing from the right menu what you want: 2x, 4x, 6x, 8x. In addition, you can choose a specific model depending on the type of image you have to achieve better results. If your photos require some extra adjustments you can suppress noise or remove blur from their slide bar.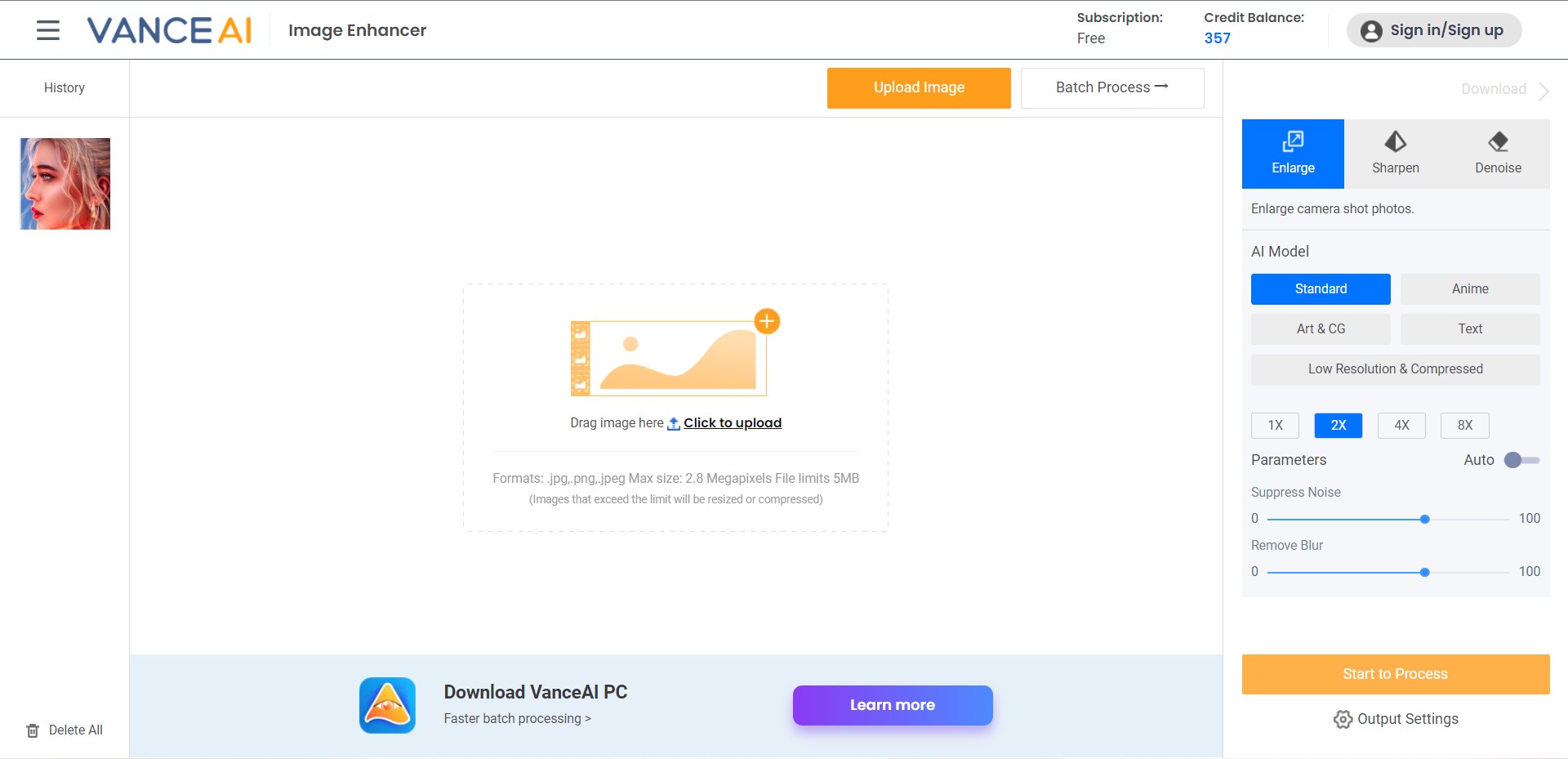 # Step 4
In a couple of seconds, this tool will change resolution of picture in your selected term. From the upper menu go to " Processed images ". From there you can download the files or compare the original photo and the processed one.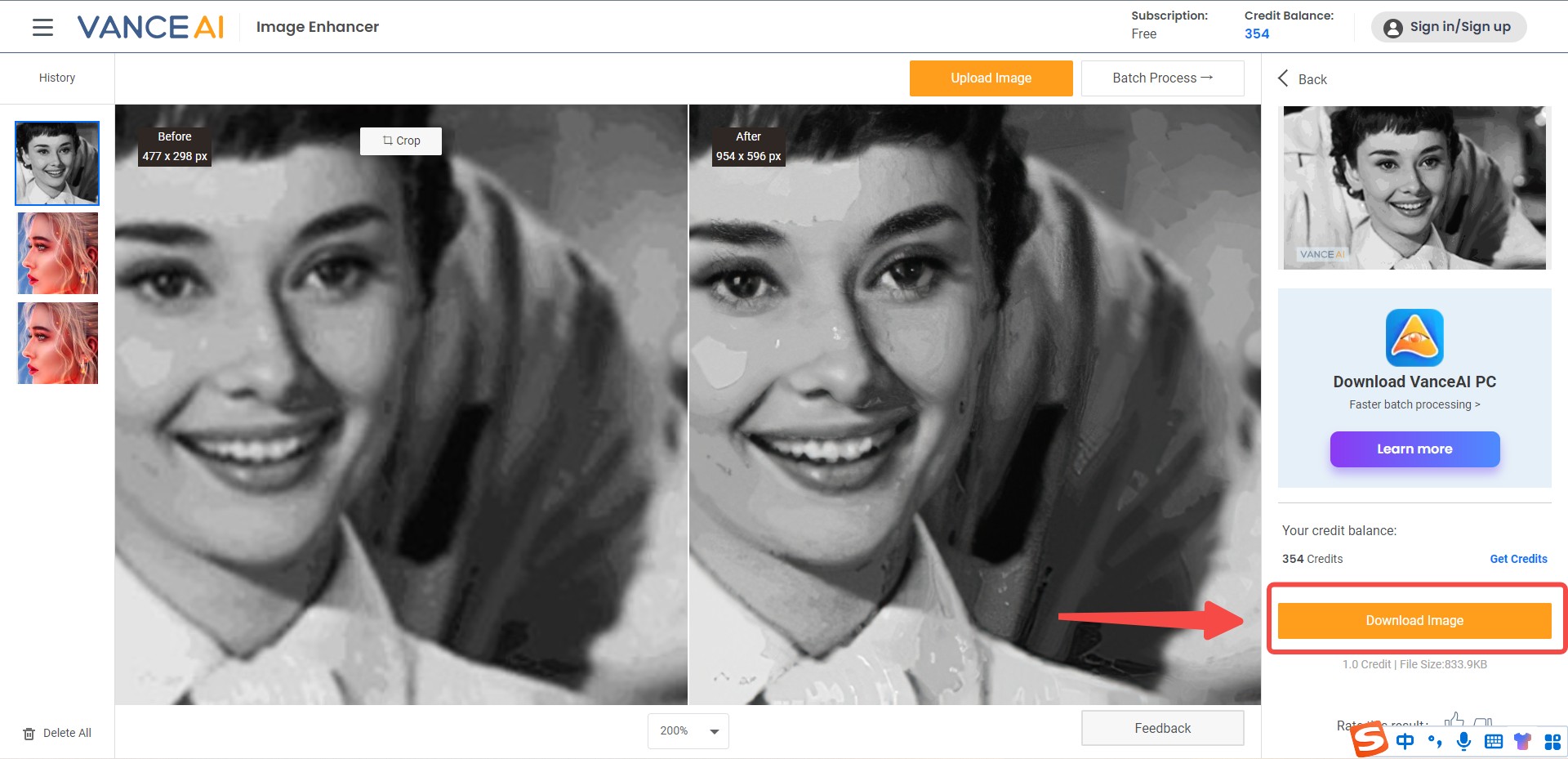 Low Resolution & Compressed Model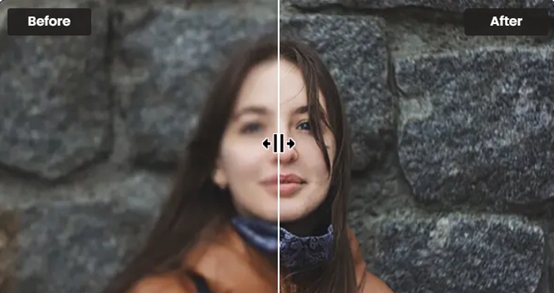 Low Resolution & Compressed model from VanceAI Image Upscaler can upscale low resolution and compressed pictures to HD in one click. If you need more delicate product photos, portraits or wallpaper, this model will always satisfy you.
Other Models
Standard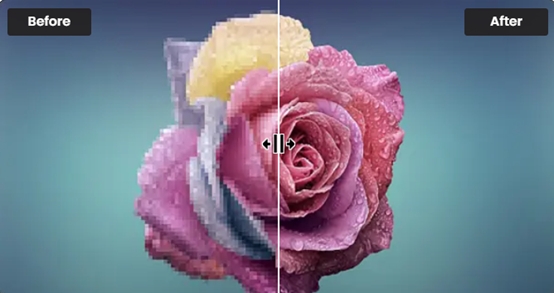 One of the upscaling models from VanceAI Image Upscaler is the Standard model, which is called EnlargeStable. It enables you to upscale any kinds of images, including photos taken by camera, paintings, landscape photography, and so on. If you have a general photo to upscale, never hesitate to try this Image Upscaler to enlarge image online or on AI upscaler software.
Anime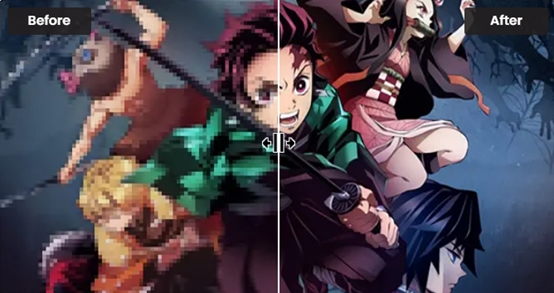 The Anime model of VanceAI Image Upscaler is the best option for anime upscaling. This model can convert old cartoon, anime, and comics to high definition and improve the details. It is divided into 3 submodels: Anime_4x_AnimeSharp, RealEsrganStable and Upconv_7. Simply choose one and start to upscale image from animation to 2K, 4k, or 8K with this AI Image Upscaler now! If you prefer software, image upscaler software is here for you.
Art & CG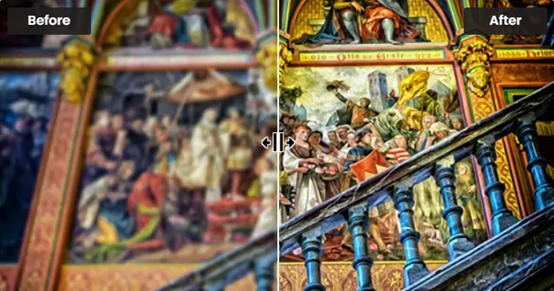 The Art &CG model of this AI Image Enlarger allows you to enlarge CG, art image, drawings or paintings online and restore the original texture instantly. This model is called Universal_UltraSharp_4x. If you want an AI art upscaler to improve image resolution to show the image details more clearly. VanceAI's online Image upscaler can do this perfectly. And you can have AI image upscaler software to upscale CG images if you need.
Text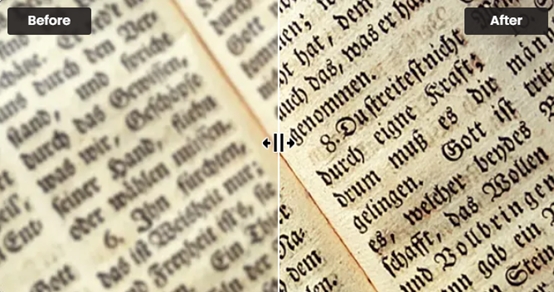 Legible text images can be very essential, including e-signature, e-contract, and scan files. VanceAI Image Upscaler provides you with a text model called Text_4x_TextSharpV1 to AI upscale image with blur text. If you are having trouble upscaling blurred text on a mass of paper documents, this online image enlarger from VanceAI is here for you.
It will never be too late to upscale such images online with VanceAI Image Upscaler or with upscaler software for PC!
VanceAI PC
VanceAI PC is full-featured desktop software developed by VanceAI that lets you instantly process local photos in bulk with more customization options, which will significantly simplify your workflow and boost your productivity. Download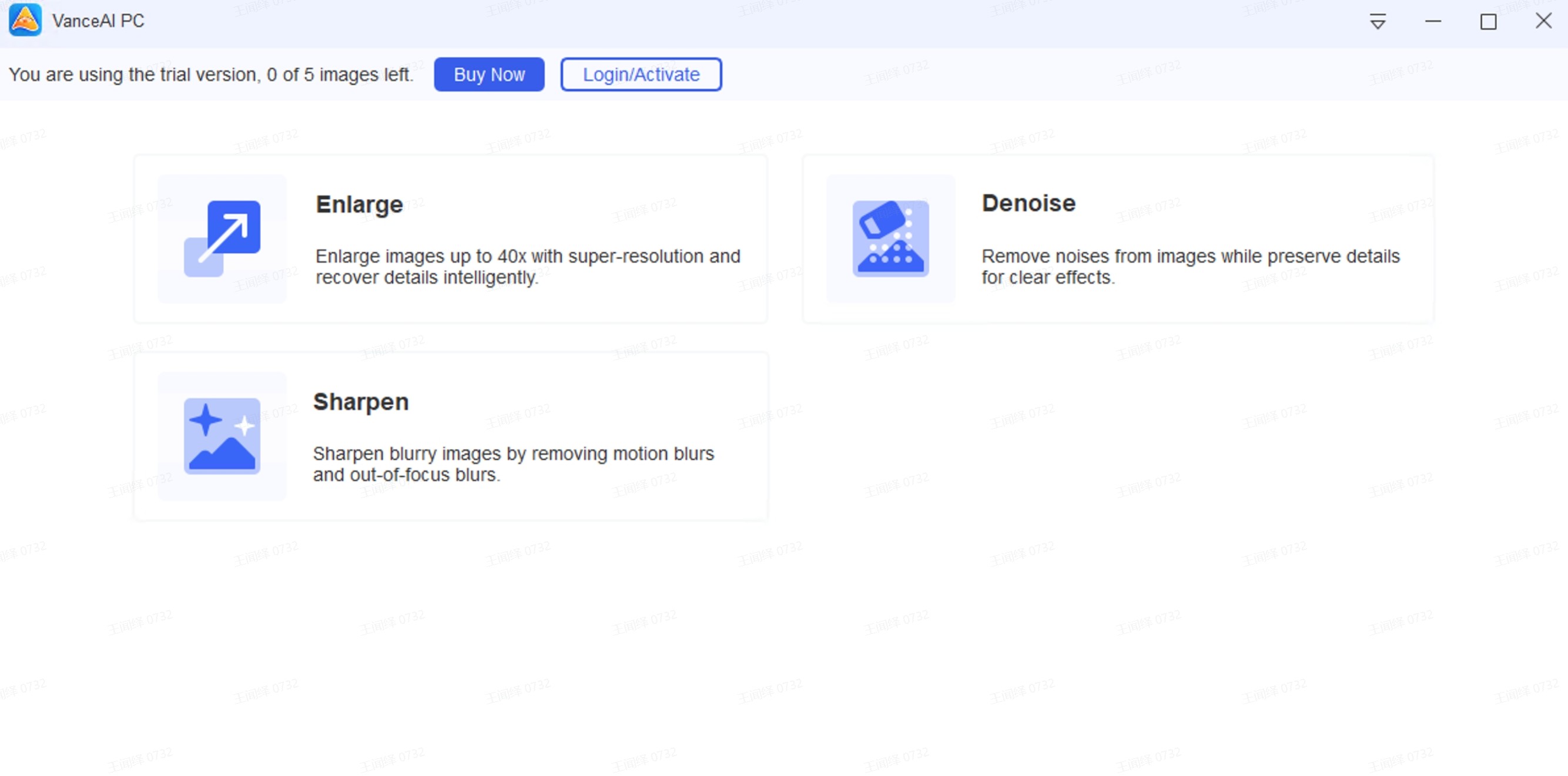 Also read: How to Increase Resolution of Image?
Reviews
Uploading a 400x400 photo and selecting 4x, then the input is 400x400 and the output is at 1600x1600 and it looks way much better. Just have a look.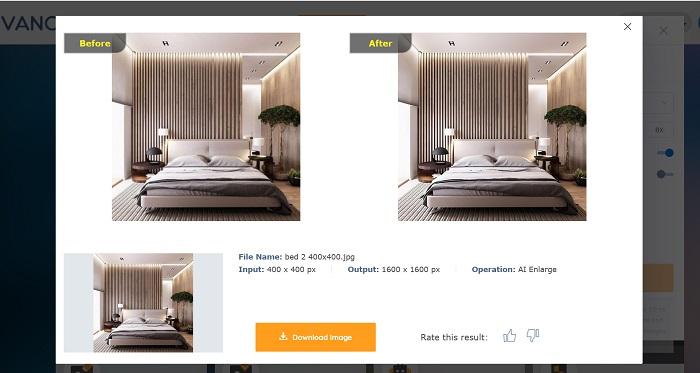 The image in the right is more sharp and keep in mind that the image resolution was increased to 4x. This Image upscaler it's absolutely amazing. Let`s have a closer look to the details: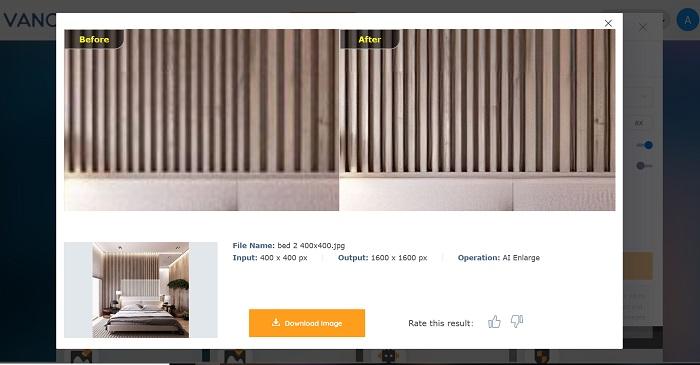 The differences can be seen with the naked eye. The details look much better and their quality has improved considerably. Another example is the image bellow. It was scaled to 6x. The result is again …nothing but amazing.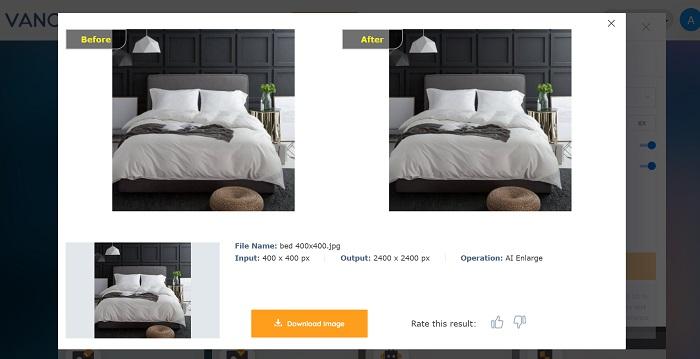 It is clear and crisp, like this was never enlarged, as if this photo was by default at high parameters. This is how to change resolution of a picture without Photoshop. Technology has evolved and made our lives easier. You can upscale image online in a few seconds, thanks to the image enlarger. This tool is is versatile, easy to use, and can satisfy the highest demands. I recommend you try this tool and you will realize how useful it is. It saves considerable time, improves the quality (you can print the image, because the quality is 100% guaranteed), the cost of a subscription is cheap and everything is ... at a click away.
Also read: Best 10 AI Photo Editors Review 2022.
FAQs
What is Picture Resolution?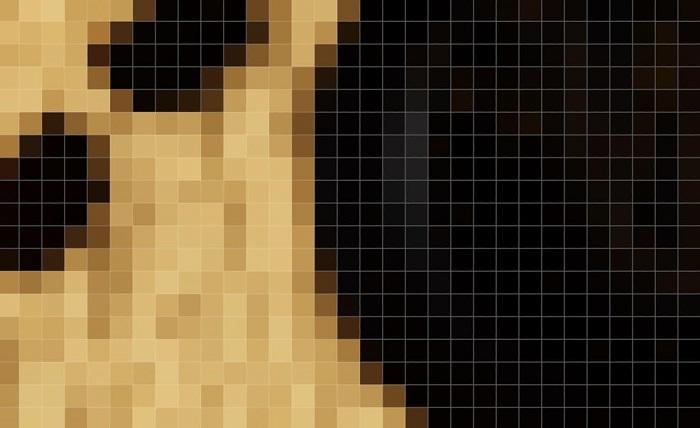 Pixels in a standard 72 dpi image
This feature of an image can be explained in one sentence: Resolution simply means how much detail there is in a picture. Digital and web resolution is expressed in Pixels (since we are talking about digital images) per Inch or dpi (dots per inch). This index simply tells you how many pixels are in each inch (2.54 centimeters). For many years now and probably from now on, 72 is the standard for any photo on the web and especially on almost all social networks. There are really all sorts of disputes whether this 72 dpi standard really influences the image in any way or is just a recommendation to be able to increase compatibility for several types of screens. Read the guide on how to make higher resolution image here.
Now, you can automatically improve details from low-quality pictures and you can change the resolution of picture without compromising the quality. There are many online tools through which you can do this, which are based on artificial intelligence and one of the best to enlarge image. But not all of them will improve the quality like this tool will do. It can remove the blur, the artifacts.
How to know the resolution of an image?
Select "Properties" from the menu when you right-click the image. The specifics of the image will be displayed in a window. To view the image's dimensions and resolution, click the "Details" tab.
Also read: How to Increase DPI of Image?
Conclusion
This article will help you to learn about this revolutionary way to change resolution of picture. SEO often mentions the phrase "Content is King" or "Content is Supreme", which is becoming more and more true, especially as the signals and social media presence of a business or brand become factors that Google takes consider when deciding who responds more correctly, accurately and more securely to a user's needs on the web. Images, in addition to the classic text are a form of content that is coveted, at least equally by the public, so, among factors such as suggestiveness, images must be delivered in the correct parameters to be as useful as possible to those who consume them. And because image resolution and quality of a photo are very important to all online and offline fields, you need to choose the best choice to change the resolution of a picture, while improving the quality. Increase the resolution of pictures in seconds, and change your workflow with VanceAI. All for the better. Also read: How to Convert Low Resolution Image to High Resolution Online Using Deep Learning.

Do you find this post helpful?
Yes
No