Usually these platforms costs little or no amount of money compared to contracting it out to someone else. There are lots of tools that you can use to make your design more professional and sight appealing with great image quality, and VanceAI Image Upscaler is one that you shouldn't miss out.
Image upscaler: enlarge for high qulaity
These are the basic steps to using AI image upscaler:
Step1: Locate the site by clicking the link above and pressing the 'start now button.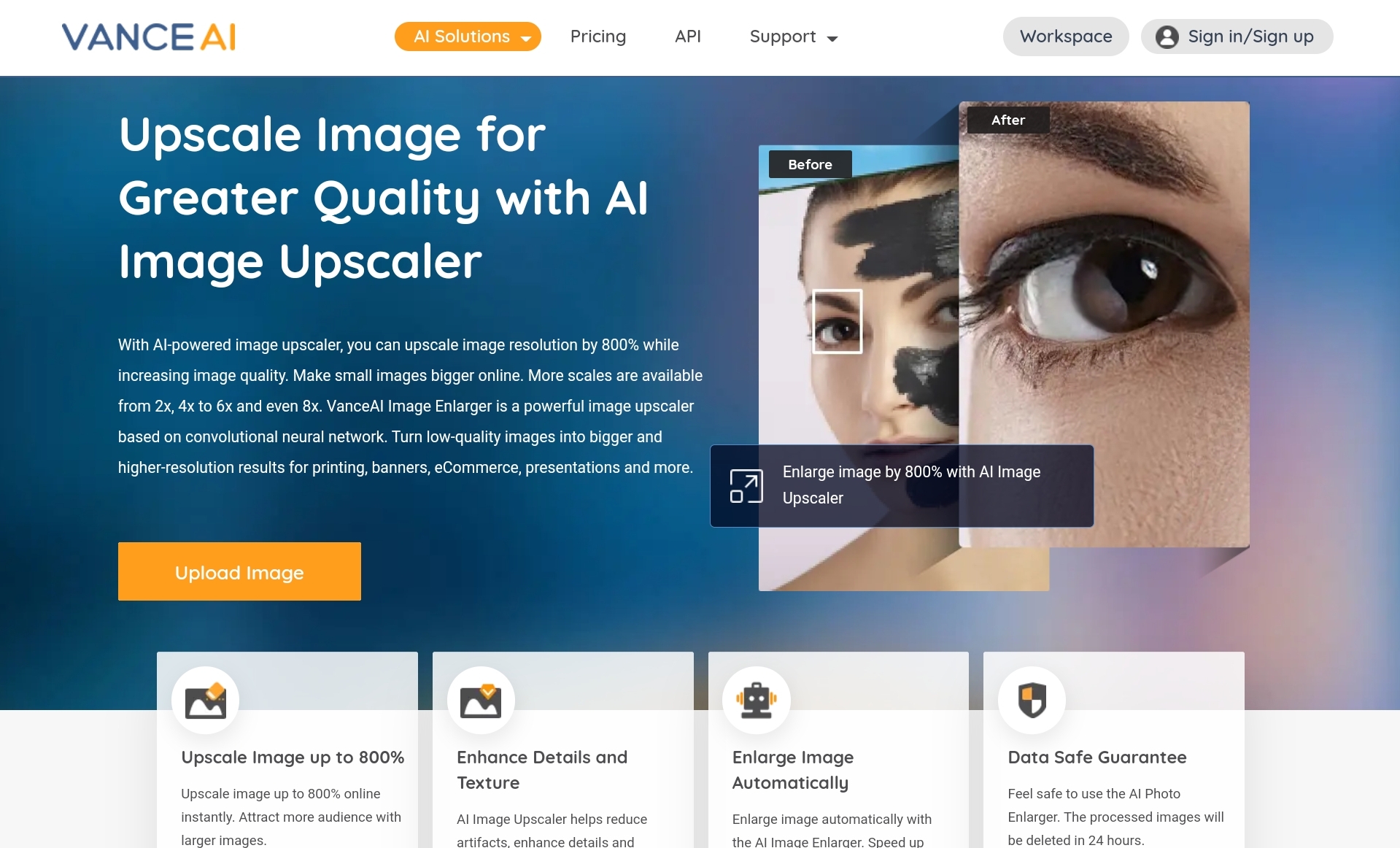 Step2: then click to upload an image from your device or drag and drop the image into the available space. Afterward, click 'start to process'.
Step3: After successful image upload, wait for automatic image upscaling.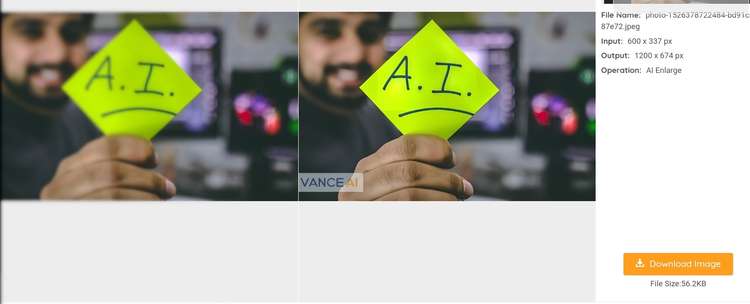 Step4: Click on the 'download' icon to download the image to your device.
VanceAI Image Enhancer: enhance photo quality
Except for making your cartoon logo more professional and sight appealing by enlarging them, you also can choose to enhance them without changing the original size. And VanceAI Image Enhancer is exactly such a tool. These are the basic steps to using it.
Step 1: Then you can just go to the homepage of the product to enhance image quality without changing the original size of your picture. Aftering clicking on that link, you will easily see the picture below.
Step 2: Upload a photo to VanceAI Workspace
Having seen the picture, you need to press the button Upload Image to upload the target you want to enhance. Then you will naturally see VanceAI Enhancer Workspace below. After that, you should hit Start to Process and wait for several seconds.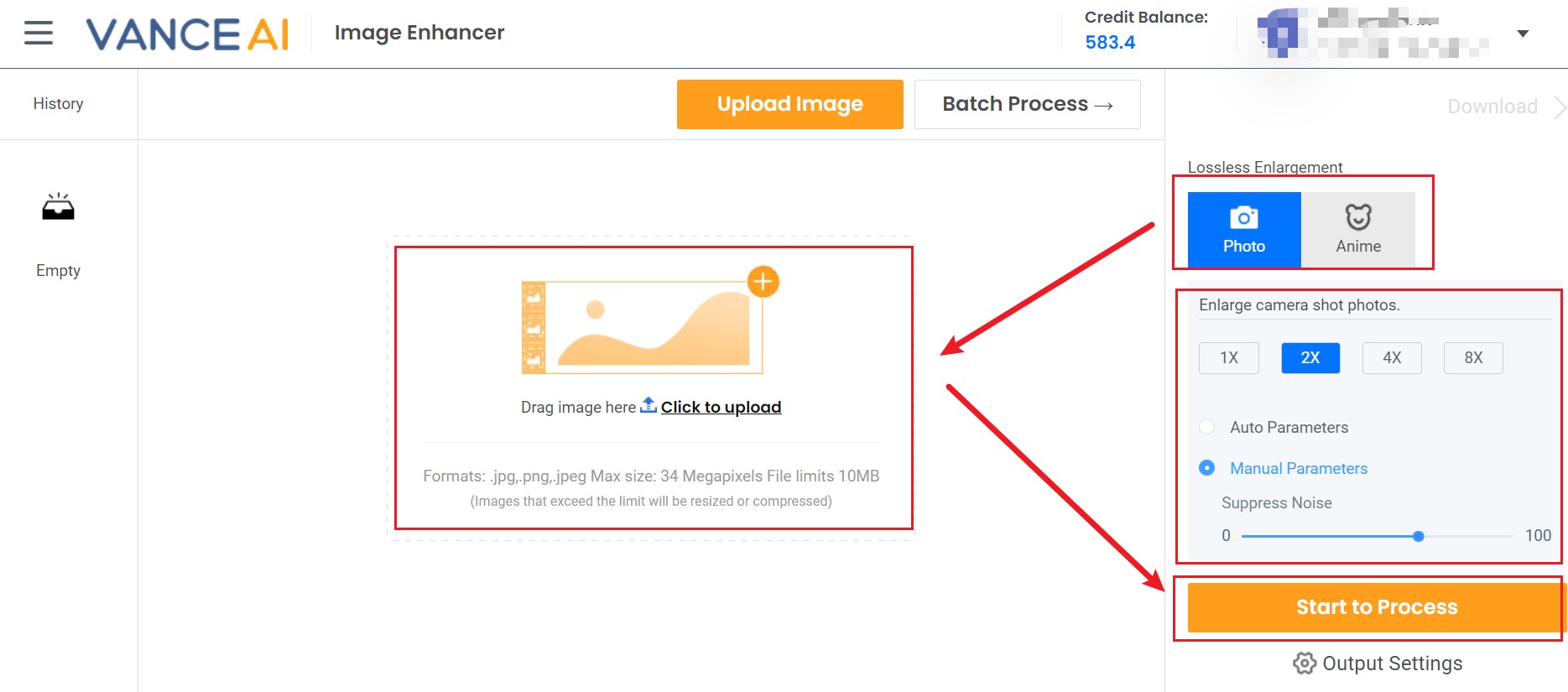 Step 3: Preview and download the enhanced photo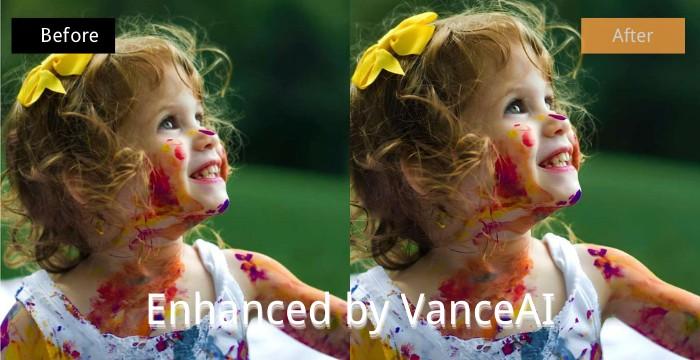 What is Cartoon logo maker?
Cartoon logo makers are platforms that are used to design cartoon logos. This kind of platform gives you the artistic liberty to make in your own interest what you want as your logo. Being able to access a free cartoon maker makes it easier for you to design to your own taste and also saves some money.
There are some freelance platforms where you can give the job to someone to do it for and then you pay but they can be pricey. There are a lot of platforms that offer free cartoon logo makers and they all have their different features.
Top 10 cartoon logo makers
Logo.com Cartoon logo maker
Pricing: Free and paid (Starts at $20)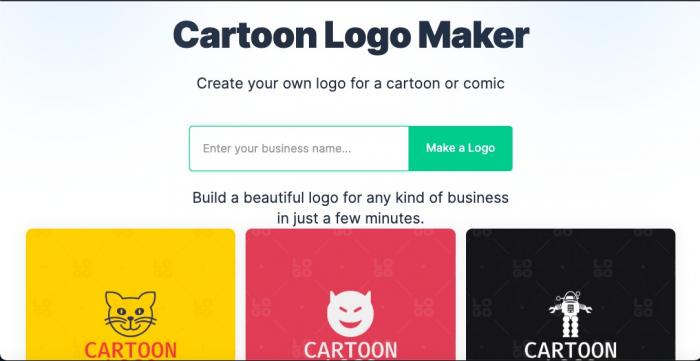 Cartoon logo maker is easy to use and it can be used for different purposes. This free cartoon logo maker has amazing features like a cartoonist business name generator for business owners who find it hard to come up with a business name and these generated names are accompanied by unlimited logo ideas to start your brand. It is fast to understand and it takes a matter of minutes to create a beautiful logo for your brand.
Pros:
It is easy to use
Business name generator
Has a lot of professionally designed logo template
Cons:
Adobe Creative Cloud Express
Pricing: Free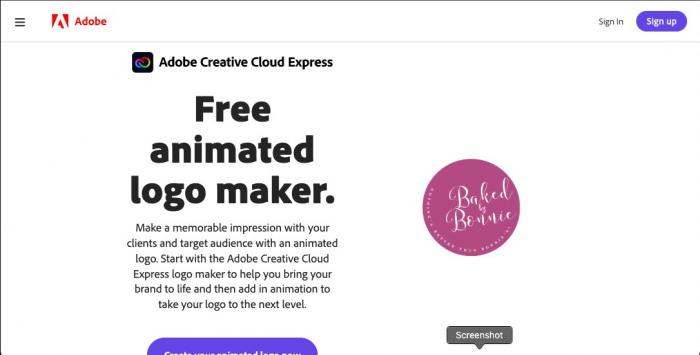 Adobe creative cloud express makes it possible for you to make your logo from scratch or from a template. This online free animated logo maker offers a lot of templates and options which you can customize them with. This free cartoon logo maker allows you to make your logo in different sizes of your choice. It is very accessible to newbies and professionals who want to make cartoon logos for their brands.
Pros:
It has professional editing features for advanced logo making
It is easy to navigate
Logos can be downloaded as mp4 files
Cons:
Requires a little idea to operate
Menus popping up frequently can be annoying
Brandcrowd Logo maker
Pricing: Free and paid (starts at $15)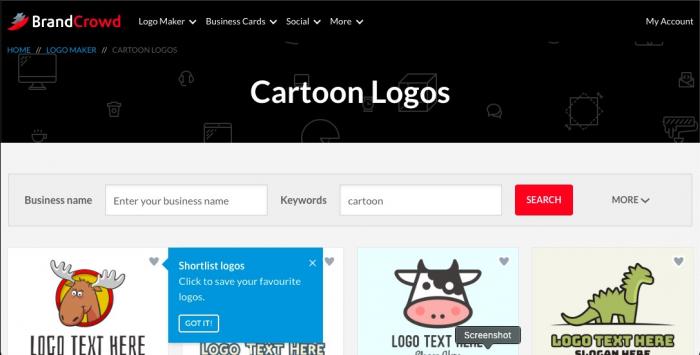 This cartoon character maker is a free online logo maker that helps you design your cartoon logos with no stress and it provides thousands of designs that you can go through and choose which one you can edit to best suit your brand picture. It makes use of keywords to help you search for similar templates. It is not so sophisticated which makes it easy to use. It offers additional branding services which are helpful to business owners.
Pros:
it is easy to use
Professional icon database
Renders additional professional services
Cons:
Limited services on the free plan
Placeit
Pricing: Free and paid (starts at $14.95/mo)
Place logo maker unlike some others is a simple and basic logo design maker. It uses the drag and drops editor to help you select from thousands of templates that are made available. It is a quite professional and detailed cartoon maker and it gives you the liberty to design to your own satisfying taste.
Pros:
Uses drag and drop editor
Lots of templates to select from
Cons:
It leaves the design work for the user cos it is a DIY option
Hatchful
Pricing: Free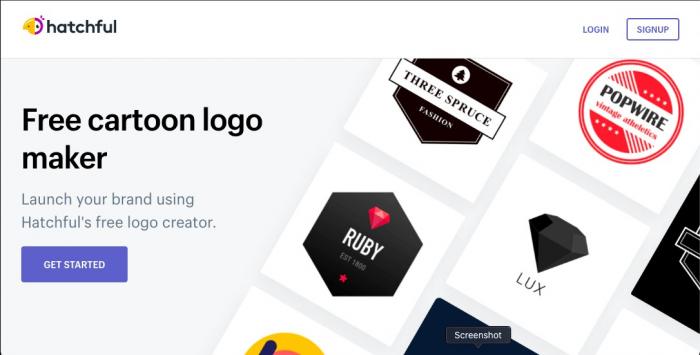 Shopify is a widely known eCommerce name today and Hatchful logo maker is the company's online logo maker. It is a free cartoon logo maker and it offers free logo downloads. It is smooth to use and it has a sight-pleasing site layout. Hatchful logo maker spans different font styles and design templates which gives its users the chance to select from a variety.
Pros:
It is free to use
Quick startup process
Guiding visuals for newbies
Cons:
No drag and drop editor
Limited editing options
Graphic Springs
Pricing: Free and paid (starts at $19.99)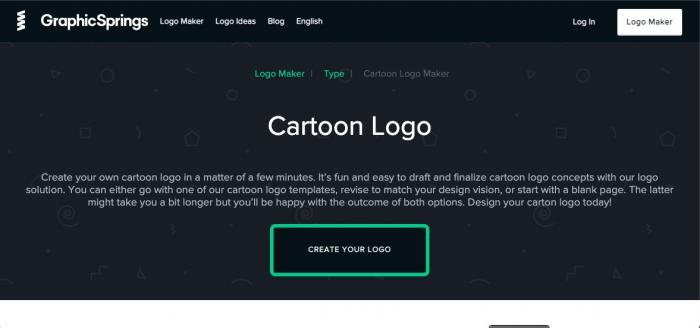 Graphicspring logo maker, unlike most other cartoon logo tools, supports a lot of languages which makes it accessible to a lot of people. It allows its users to create logos without creating an account. It is simple to operate and it has a step-by-step walkthrough for new users. It has different packages to select from and each comes with its offer.
Pros:
Supports many languages
Easy access to logo creation
Cons:
The packages are quite confusing and not straightforward
Long customer service response time
Nothing is free on the platform.
LogoDesign.net
Price: Free and paid (starts at $39)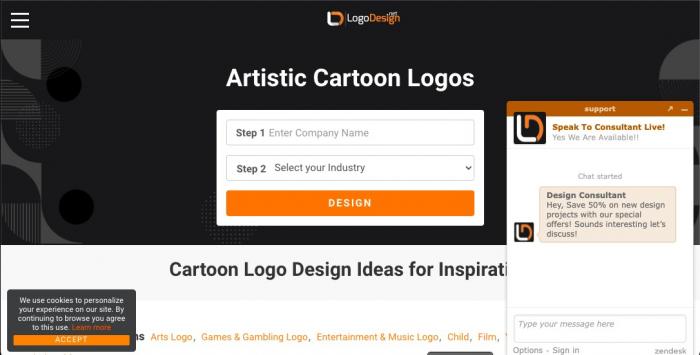 logoDesign is a free and user-friendly platform that allows you to create the logo design of your choice in no time. This cartoon logo maker has thousands of templates you can browse through and get inspiration from for your desired design. Though it's not as sophisticated and professional as some others, it offers 24/7 customer service for its users, and a series of tutorials to help users get through designing easily.
Pros:
The platform is easy to operate
24/7 customer support service
Variety of template
Cons:
It is quite pricey and little or nothing can you do without a plan
Less social media audience
Fiverr Cartoon Logo Maker
Price: Free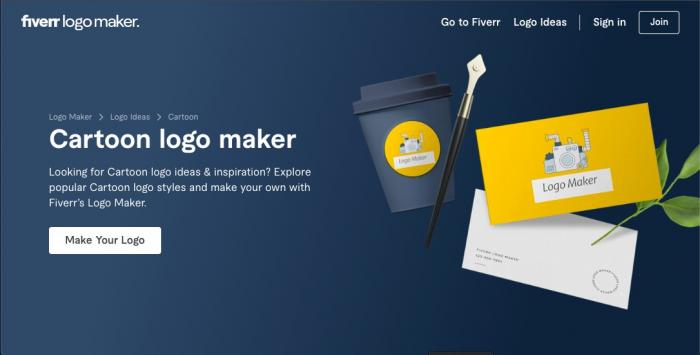 Fiverr is a very wide business space with a lot of people in its membership and
Fiverr cartoon logo maker is one of the services that Fiverr anchors in its space. The platform has a cool layout which makes it visually appealing and it is easy to navigate. Fiverr provides its users with different options to make it easy for them to get their graphic designs with no stress, there are lots of designers who can help with your cartoon logo making. No startup fees are to be paid to get you running.
Pros:
The search filter makes it easier to navigate the multiple options for your design
No signup fees
Easy to make use of
Cons:
Too many bad reviews
Designers not thoroughly vetted
SOSFactory
Price: Free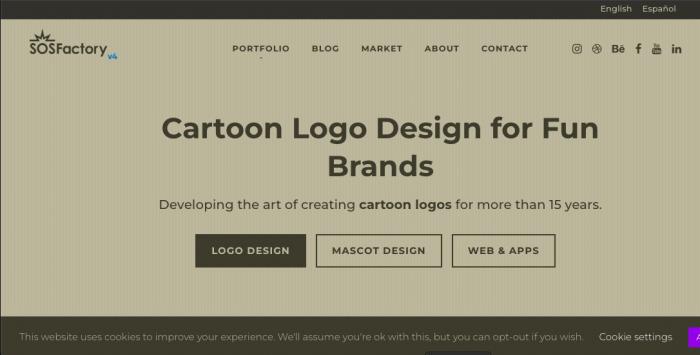 SOSFactory is a freelance logo design website that offers a lot of services to people in need of it. The most thrilling part of this platform is the refund option that a customer can use if he or she is not satisfied with the work that has been done. With the availability of different designs, it has become very easy to choose between various options depending on your choice.
Pros:
Mascot design helps with better representation
Different designs to choose from
Offers moneyback services
The website has been for a long time
Cons:
The identity of the owner is hidden
Not many reviews to confirm its progress and continual credibility
Thecartoonist.me
Price: Free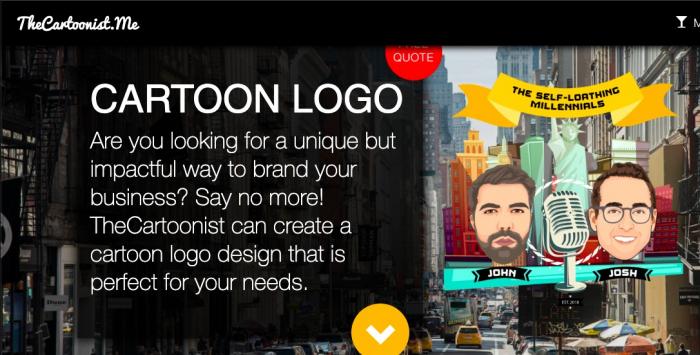 cartoonist. I is a very lucrative platform that has been confirmed to be legit and good at providing the best cartoon logo maker services to its users. There are lots of people using it because of its reliability. The platform has been around for a long time and there are good reviews about it online. It is easy to use and transparent.
Pros:
Quick service delivery
It's been around for a while with a good record
Reasonable charge fee
Cons:
The real owner is not known
Conclusion:
Knowing how to make your cartoon logo design by yourself is useful in many ways, be it for professional purposes, business purposes, or personal use. Cartoon logo makers are not sophisticated or hard to use, all we need is the right platform to be able to navigate and make a very artistic piece.
Advanced features like image enlarger offered by VanceAI and photo enhancers help make your work professional. Making use of AI upscale image will help you produce a neat and high-quality logo that you can use to represent your brand.
Also read: How to Create Graphics Designs with the Best Tools
Do you find this post helpful?
Yes
No