With a myriad of tools available for photo editing, enhancing, and enlarging, it is quite tough to find the right fit for you. Not to mention that several tools like the Ribbet Photo Editor VanceAI Image Enhancer offer excellent online services for free!
When it comes to image enhancement, the quality of enhancement and the accuracy of the online editor play a crucial role in deciding its effectiveness and also make photo hd. Apart from this, many factors decide what makes a photo editor for android excellent. In this article, we compare the Ribbet Photo Editor and the VanceAI Image Enhancer to give an expert opinion on which the best photo editor is.
VanceAI PC is full-featured desktop software developed by VanceAI that lets you instantly process local photos in bulk with more customization options, which will significantly simplify your workflow and boost your productivity. Free Download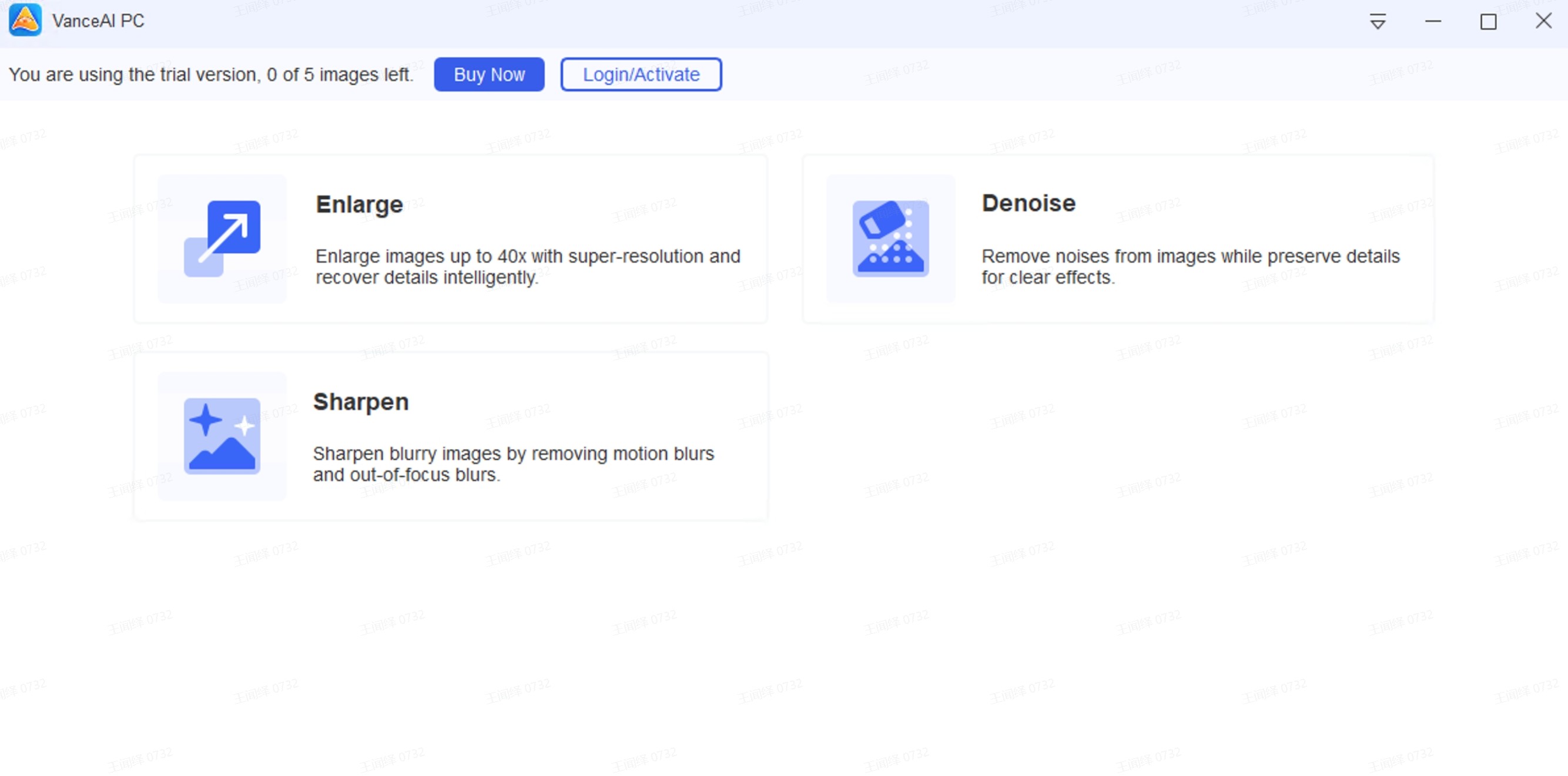 How to Use VanceAI Image Enhancer?
VanceAI Image Enhancer, a photo editor like Ribbet, is software that enables you to uplift the quality of a photo by using AI technology. If you have been wondering how to retouch an old, blurry photo, then an AI-based image enhancer like VanceAI can be a great solution for you. After using this tool, you'll end up with a crystal-clear, crisp image with just a few clicks!
Features of the VanceAI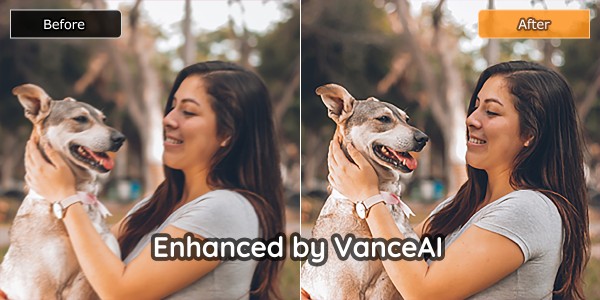 Suitable for both amateurs and professionals, the VanceAI Image Upscaler and enhancer are popular for their easy-to-use interface and commendable features. Popular features include:
Batch editing
Cloud storage
Auto-select
Up to 800x enlargement
Denoise
Sharpening
Step-by-Step Instructions for Using VanceAI Image Enhancer
Step 1: Download the VanceAI Image Enhancer for free from the official VanceAI website.
Step 2: To unlock the features of the application, you need to install the application on your computer. The application will provide you with instructions on how to install the application properly.
Step 3: When you open the software for the first time, you will have to download a few AI models that'll help you in the process of image enhancement.
Step 4: Now, upload the image that you wish to enhance. You will see a wide range of options like suppressing noise level, adjusting brightness, and choosing the right scale (0.5x, 2x, 4x, etc.). Adjust the features as per your requirements to obtain the best results.
Step 5: Once your image has been enhanced, you will see a download button that enables you to save the processed image. You can download it in one go, without much hassle!
The online tool is also quite simple to use - instead of downloading, you have to visit the VanceAI website, where you will find the option to start editing. You can select the services you want and start your editing journey!
How to Use Ribbet Photo Editor?
The Ribbet Photo Editor online is a wonderful editing tool that helps you in color grading, retouching, and other enhancement features. You can use the online version of this tool or download the Ribbet Photo Editor app for PC, supporting major operating systems or Mobile versions.
Features of the Ribbet Photo Editor
A wide variety of services suitable for different users
Perfect choice for simple editing
Simple interface
Premium has far better options than the free trial
Option for sharing current and completed projects with other users
Numerous tools and effects
Step-by-Step Instructions for Using Ribbet Photo Editor
Step 1: Visit the official Ribbet website. Once you scroll down to the bottom of the page, you'll find several options for downloading the Ribbet Photo Editor free download. Download the version that is suited for your PC.
Step 2: Once the download is complete, you can install the software on your PC. After installation, when you open the application, you'll see a few options, including ones for photo editing and collage making.
Step 3: You can either upload the pictures from your PC or import them from your social media accounts.
Step 4: Once the photo uploads, you can go ahead with the editing process! There are several options ranging from cropping and resizing to overlaying and special filters.
Step 5: Once the editing is done, you can save the updated version on your computer.
You can also try the Ribbet Photo Editor online for editing and retouching your pictures. On the official website, you can find an option that leads you to the online editing tool, where you'll find the same options as the software.
The Ribber Photo Editor mobile app is also quite an effective one if you are keen on editing pictures on the go!
Ribbet Photo Editor vs. VanceAI Image Enhancer
While the two editing tools are great on their own, we will establish a comparison here that will tell the audience which tool is a better option for which action. Let's dive right in.
User Interface
When it comes to the overall interface, the VanceAI website, as well as the app, provide a very friendly and simple user interface that is perfect for beginners in photo editing. The steps involved are rather very easy, and the tools given are also extremely helpful in rebuilding a blurry image.
On the other hand, the Ribbet Photo Editor also boasts a user-friendly setup - the tools are organized to the left side of the screen. From here, you can select any kind of tool you want and get going with your editing. Suitable for pros, Ribbet offers a lot of special options, especially in Premium.
Performance and Features
First, let us discuss the VanceAI Image Enhancer. Considering that it's a free tool, it produces highly impressive outcomes, even without the Premium features. The enhancement and enlargement tools are two of the best options available at VanceAI, and the level to which the images are enhanced is quite astonishing.
With the 2x, 4x, and 8x features, the platform allows the user to choose the apt level of refinement for them. Overall, the performance is great!
If you are already good with tweaking the essential editing tools on an image, then Ribbet Photo Editor is a boon for you. With its amazing tools, you can transform an image to an unbelievable extent and rebuild it like never before.
One notable point is that the Ribbet online editor lags a bit compared to its software versions. Other than that, the tool is perfect for you if you want to make some fine adjustments to your pictures!
Conclusion 
If you are a beginner who wishes to enhance images in simple and effective steps, then VanceAI Image enhancer is the right choice for you. On the other hand, Ribbet Photo Editor can be your favorite if you possess some minimal experience with photo editing! Read more:Top 10 Best Teeth Whitening Photo Editors Review
FAQs
1. What is the best Photo editor online?
While there are innumerable photo editing tools online, the quality of VanceAI Image Enhancer is unmatchable. Another editor that deserves mention here is the Ribbet Photo Editor, which is a great option for minute editing.
2. Is Ribbet Photo Editor available on Android?
Yes, Ribbet Photo Editor can be downloaded on both Android and iOS mobiles. 
Do you find this post helpful?