How To Rotate a Photo With VanceAI Image Rotator?
If your image is in the wrong direction, you need an online image rotator to rotate it to the right or left orientation to make it more appealing and ideal.
An online image rotator is a web-based tool that allows you to rotate your photographs in various ways. The images are rotated by degree, flipped vertically or horizontally, and straightened. It is an exceptional method to produce attractive photographs, devoid of spending time learning difficult software or any picture editing skills.
The usual orientation of the picture is determined by the device used to snap the picture. The alignment data is saved by most devices that rely on the sensor for detecting the camera's location. You can adjust the image alignment by manually rotating the picture 90 ° left or right. But often, on the PC, images may seem vertical or downward.
To solve this, you can use an online tool to rotate the picture clockwise or counterclockwise. Once it comes to picture rotation, you will also need to enhance image appearance or switch from portrait to landscape mode.
Rotate Image Online with VanceAI Image Rotator is a free web application that allows you to rotate images in your browser. They employ cutting-edge technology to ensure the secure encryption of your images. You can flip, mirror, adjust, and transform your multiple pictures and image files as long as you can access the web. You can also rotate or mirror your image vertically or horizontally toward the left or right. If you are not satisfied with the result, you can use some tools to make photo hd.
What is a VanceAI Image Rotator?

With VanceAI Image Rotator, rotating pictures becomes a lot easier. You can upload your photographs to their free photo rotator and rotate them to whatever angle you like.
VanceAI Image Rotator is an exceptional online image rotation tool. Their free image rotator makes it simple to rotate photographs to solve alignment mistakes for small company owners, designers, students, and anyone else. If you want to accurately show an image captured with a camera or phone, upload it and rotate it.
Other programs for rotating photographs and doing basic editing may be found online. Still, none of them can compete with the VanceAI image rotator, which integrates basic editing with AI characteristics. Its online picture rotator is well-designed and simple to use.
VanceAI image Rotators may be quite handy for amateur photographers who wish to generate professional-looking images without using pricey software. It is frequently used by content creators, fashion and beauty influencers, and gym stars to flip, realign, and apply filters and effects to their snaps. Photographers can rotate, edit, and adjust photos fast and effortlessly to produce great images without dealing with expensive software applications
By the way, VanceAI now also launches its software version. VanceAI PC is full-featured desktop software developed by VanceAI that lets you instantly process local photos in bulk with more customization options, which will significantly simplify your workflow and boost your productivity. Free Download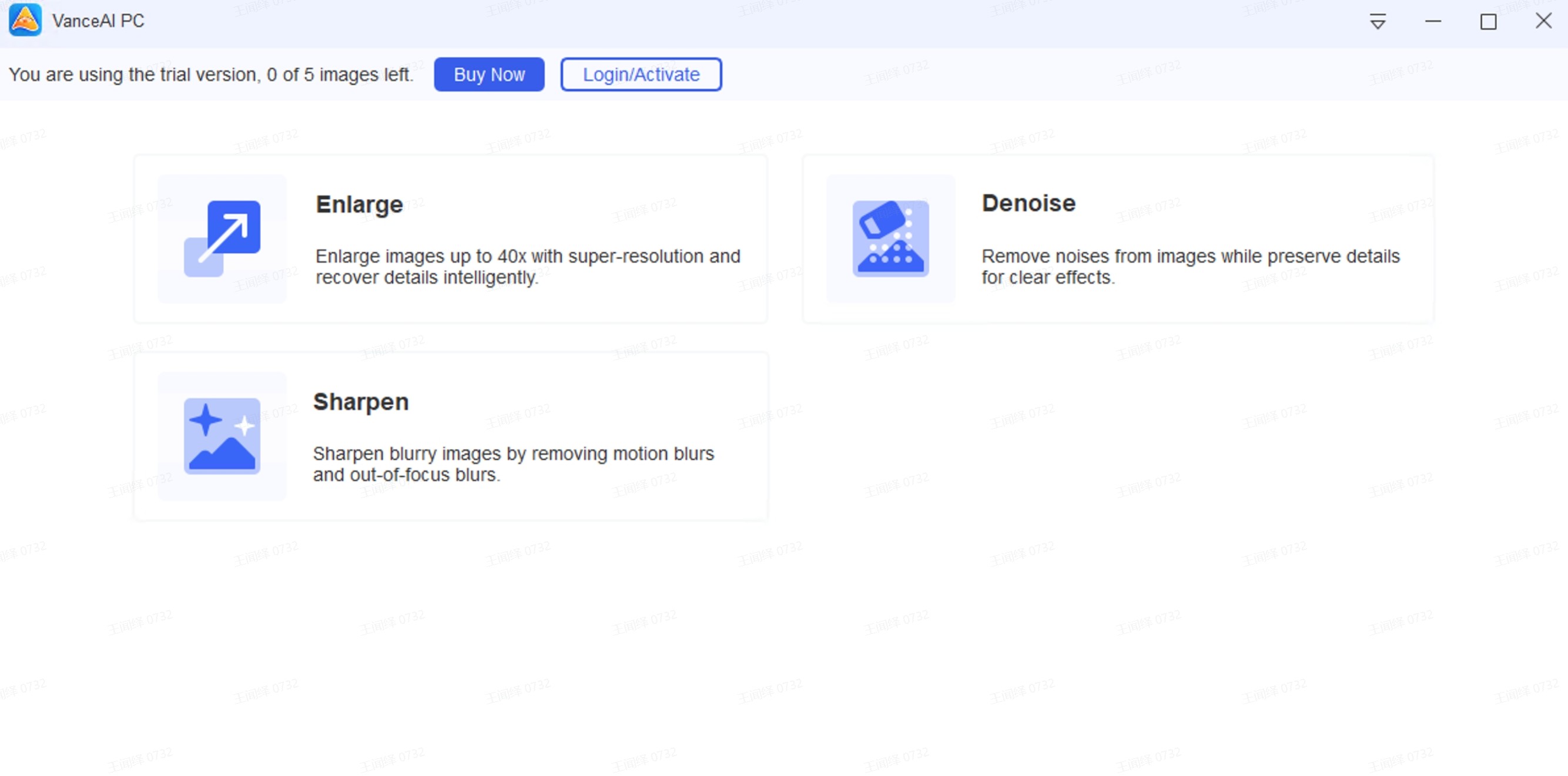 How to use VanceAI Image Rotator?
One can rotate any photo towards the left or right within seconds using the VanceAI Image Rotator. You may also adjust the orientation by selecting any degree. Their rapid picture rotator can assist you in correcting crooked lines and undesirable tilt. Give your images a distinct viewpoint and brighten up your image style for social networking sites or presentations. Submit your photographs to the free image rotator and rotate them in any direction. After 24 hours, they will completely delete all of your files.
Here are steps you can follow to rotate images online using the VanceAI photo rotator,
Upload the photo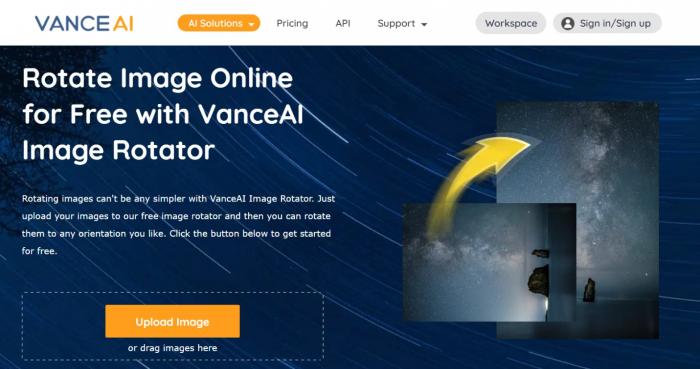 The first step is to open the VanceAI website and navigate to the photo rotator. Upload the image that you want to rotate.
Rotate the image
After uploading the image, the window will appear where you can rotate the picture.
Customize the angle

You can change the angle of the photo according to your need. There are other editing features as well that you can use, such as the flip.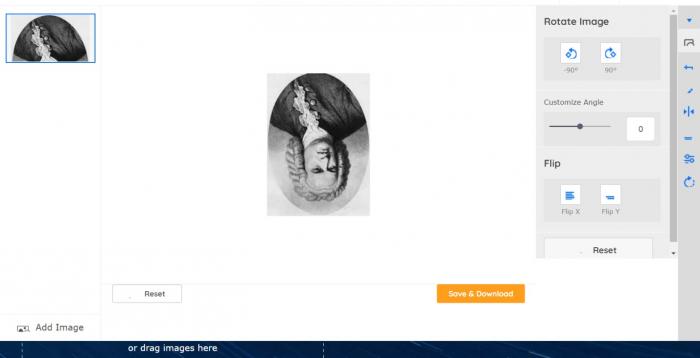 Save and download
Once you have made the modifications you need, download the image or save it.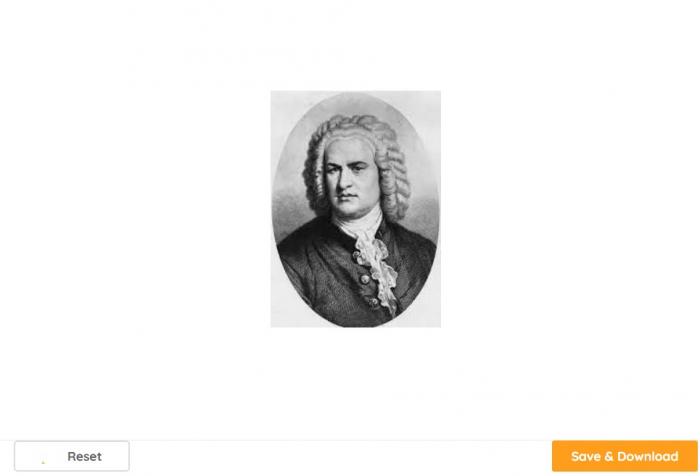 Performance of VanceAI Image Rotator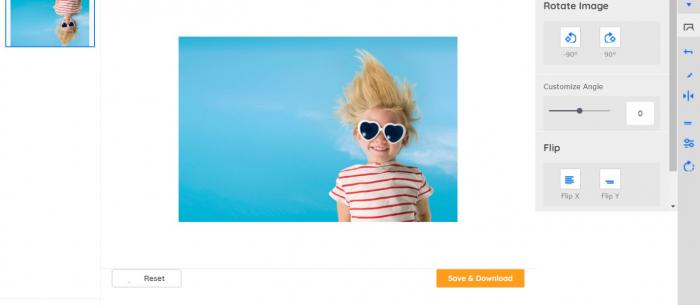 VanceAI Image Rotator can rotate the picture by 90 degrees. There is no app download needed. There are no levels. No mess, no fuss. Upload files in bulk for free and rotate photographs clockwise or counterclockwise. With the image rotator, you can rotate images in a single click to make them seem flawless and outstanding.
Here you can see that VanceAI Image Rotator can also flip the image according to your requirements.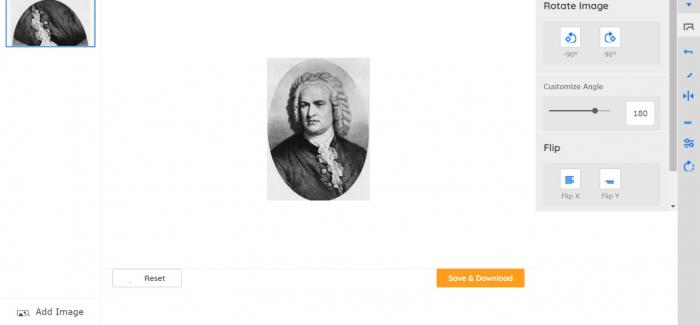 You can rotate the image to -90 degrees 90 degrees without any effort.
Here are the main features of the VanceAI Image Rotator.
Rotate Image Online
Rotate Photo Free
Rotate image effortlessly
Safe to Use
Conclusion
VanceAI Image Rotator is an unrivaled online image rotation tool. It is a free online application for rotating images in seconds. Online Image rotators are useful for everyone who is unable to afford to buy a costly software solution. They also include simple editing tools like cropping and resizing, altering color and saturation, and generating effects and filters. All you have to do is upload your photographs to the free online image rotator, and you'll be able to easily solve alignment issues.
You may also upload many photographs at once and rotate them counterclockwise or clockwise. If you're seeking specific creative software tools, solutions like VanceAI are fantastic. It gives many more choices than picture rotation.
FAQ
How to rotate a photo on an iPhone?
Here are a few steps to rotate the picture on your iPhone,
Locate the photo you want to edit in Photos.
On the upper right, press the Edit button.
Click the rotate button beside the Cancel button.
You have two choices when you access the rotation function: customized rotation or rotating in 90-degree increments.
Press the cube symbol with an arrow at the bottom left to rotate the image. Continue to push the button until it points in the appropriate direction.
Once you're finished, press the Done button.
But if these steps are hard for you to follow, you can visit the VanceAI photo rotator and upload your picture, and by simply one click, you will get your desired result.
Do you find this post helpful?
Read More to Know Deeper: