How to Rotate an Image in Photoshop & 7 Best Alternatives
When you want to rotate an image with the best precision, such as to rotate an image 45 degrees exactly, you should rather look for dedicated applications that can rotate an image. We will give you an awesome tool from VanceAI Photo Enhancer and another six which you can use to rotate an image with the kind of accuracy that you want. Needless to say, you can also simply learn how to rotate an image 90 degrees or in other words, do the basic image rotating with these tools as well. First, we will give you easy tips on how to rotate an image by using Photoshop.
How to Rotate an Image with Photoshop
Photoshop is perhaps the most popular image editing application yet but it is also known for its complicated design, which deters beginners from using it consistently. Considering that, here is a short guide for you to follow in order to rotate an image however you want. Check out more in this video: 
First of all, launch the Photoshop application in your device and wait for it to open. Once it does, hover over to the top left corner and click on Files. Select your image and choose Open.
You will see your image open on the screen. Now again browse through the top function bar and select Image. From the drop-down, hover to Image Rotation and choose any specific degree you want.
If you want to rotate an image the way you want, choose Arbitrary and use any specific degree you want.
Go to File and then Save As. Choose a destination from the window box and save the image there.
Photoshop is an amazing tool for all kinds of image editing tasks but users must have a fairly decent knowledge of the tool before using it. Luckily, even after regular updates, the application doesn't change much when it comes to its UI layout. Therefore, you can always refer to this guide whenever you're stuck on how to rotate an image and need a refresher.
List of 7 Best Products to Rotate an Image
| | | | | | |
| --- | --- | --- | --- | --- | --- |
| Image Rotator | Price | Quality | Features Options | Support Device | User Friendly |
| VanceAI | Free | Good | Rotate, compress, flip, and crop images | Web | Easy |
| Img2Go | Free | Good | Rotate images to a convenient angle with a click or use the slider to rotate with precision | Web | Easy |
| ResizePixel | Free | Good | Rotate an image 45 degrees with a slider | Web | Easy |
| raw.pics.io | Free | Good | Edit photos and rotate, upload multiple images, and save them together in a neat PDF format | Web | Moderate |
| Imgonline | Free | Good | Rotate an image to a specific degree and choose output file type, JPEG or PNG | Web | Easy |
| LunaPic | Free | Good | Rotate and enhance images with multiple options and precise degrees. Includes an Undo option | Web | Easy |
| Luminar 4 | Free trial/$70 | High | Rotate images in two different ways. Luminar 4 offers more image editing features than the others. | PC/Mac | Moderate |
1. VanceAI Image Rotator
Price: Free
The overall design of this tool is intuitive. Similar to some of the editor-based tools above, you can do more than just rotate images with the image rotator. You just need to upload an image and use the rotate tool. It's free to use. You can also compress, flip or crop your image at ease.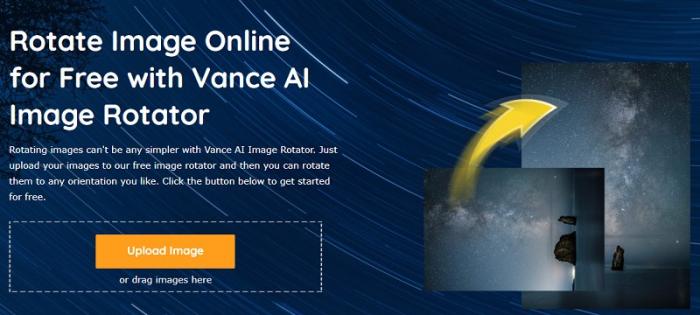 Pros:
Free to use 
Upload images in bulk 
Able to customize angle 
Cons:
About VanceAI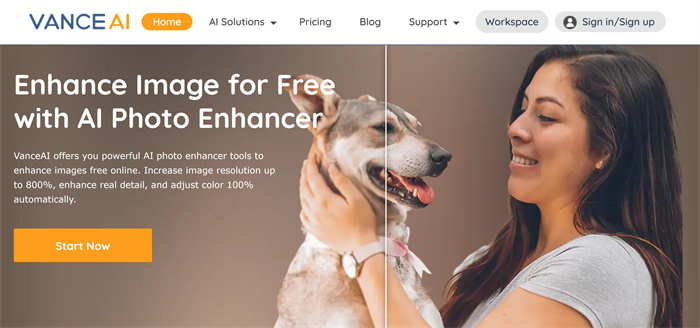 VanceAI is an ideal tool if you are looking for an experience similar to dedicated services since it offers so much more than image rotation. It also acts as an online image enhancer to further enhance the details of images. To be specific, this service can be regarded as an efficient tool provided by VanceAI, which helps you to remove disgusting blurry, or noisy parts. It also helps you finish the task of image enhancement with one single click even if you have not sophisticated skills.
VanceAI now also launches its software version. VanceAI PC is full-featured desktop software developed by VanceAI that lets you instantly process local photos in bulk with more customization options, which will significantly simplify your workflow and boost your productivity. Free Download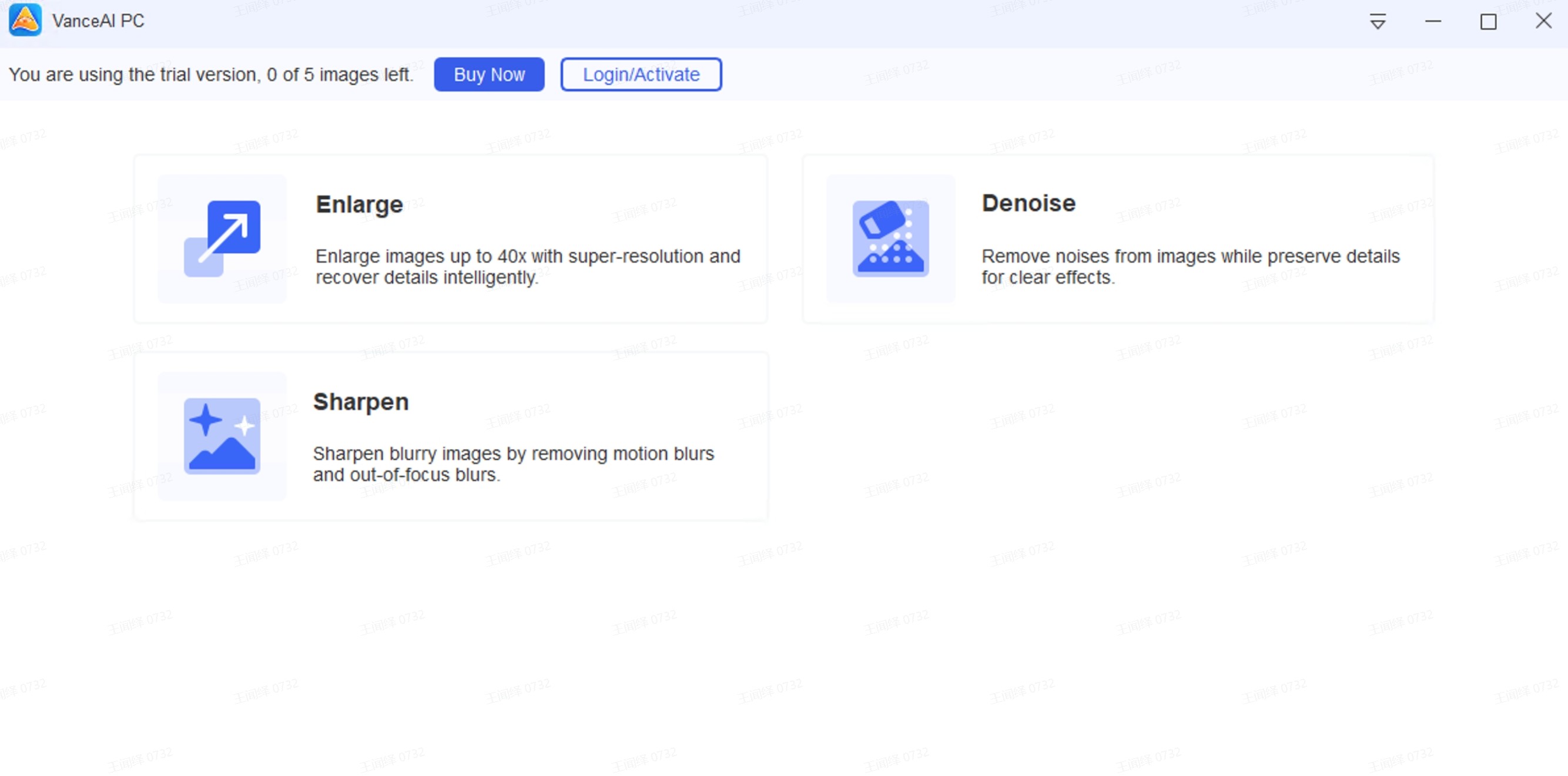 2. Img2Go
Price: This tool is free to use for any user.
Img2Go's online application to rotate an image is as easy as it gets, which means that you don't have to worry about how to rotate an image online when it comes to this tool. Thanks to its direct design, you will have your image ready in no time. Not to mention that the application also offers users multiple ways of uploading an image. Other than the normal way, you can also use your Google Drive or Dropbox storages to upload an image. You can also paste a simple image URL into the box as well. The editor is simple too. You can either use the options given to rotate an image to a convenient angle with a click or use the slider to rotate with precision.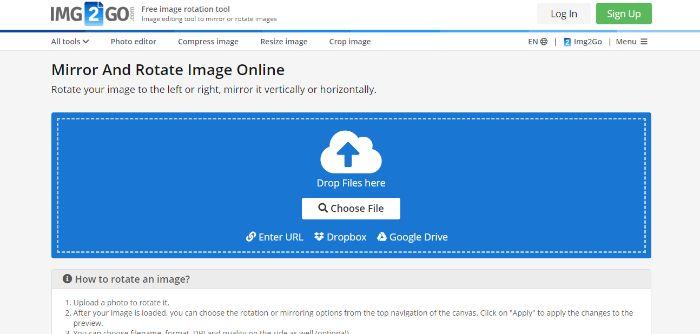 Pros:
Instantly use and download images with this tool.
Cons:
It doesn't offer any other features.
3. ResizePixel
Price: This is a free to use tool to rotate an image.
ResizePixel is one of the smoother looking and working online tools that you will come across in this list. The application directly takes you to its editor once you click on Upload Images. You will see that it hosts a few other image editor features that you can use along with the feature to rotate an image. With the slider tool, you can easily rotate an image 45 degrees online accurately.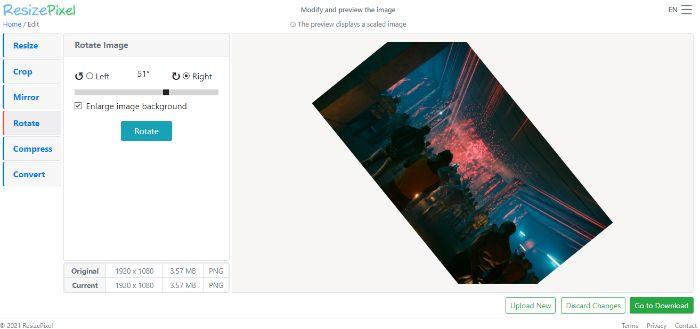 Pros:
Smooth online application with good features.
Cons:
The tool can be a little unresponsive at times.
4. raw.pics.io
Price: It is free to use for any user.
Similar to the previous application, this one too hosts a great editor with which you can edit your photos better. You can access it by clicking on Start. After that, simply select an image to upload or drag and drop an image to get started. You can keep adding images through the editor later. When you are done with the images, you can have them all saved together in a neat PDF format. This tool provides many quality of life options to users.
Pros:
Amazing editor.
Attractive UI design.
Cons:
Navigating it can take time.
5. Imgonline
Price: You can rotate images for free.
This tool simply has all of its settings and features in a single web page and it works. Below the nice little introduction to the tool, you will see the option to upload images. Further, you can use all of the features step by step to tweak your image. You can just type the degrees to which you want to rotate an image, which is as specific as you can get. You can also choose your output file type, between JPEG and PNG.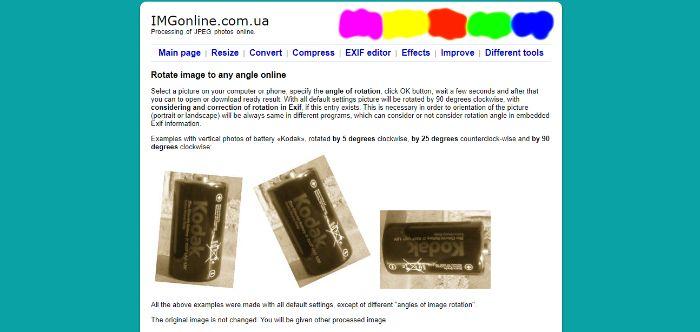 Pros:
It is a comprehensive online tool.
Really easy to use.
Cons:
A preview before downloading would be helpful.
6. LunaPic
Price: You can rotate an image online and for free with this application.
When you are using LunaPic, the best thing is that you are actually using a complete image editing tool. You can effectively make use of everything LunaPic has to offer in order to not only rotate an image but also enhance it in several ways which simply isn't an option with most online tools. You can also rotate an image with the exact degrees that you want instead of the standard angles provided generally. There is also an Undo option in case you want to revert back and try again.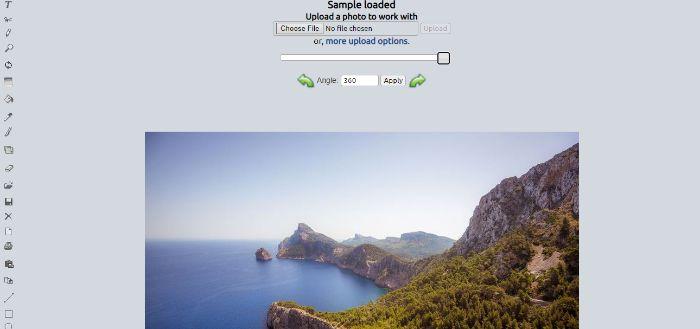 Pros:
A complete image editor tool with a lot of options for images.
This particular tool is easy to use and navigate through.
Cons:
It could have a smoother UI design for editing.
Price: You can get a free trial download of this software from the website. The prices start from $70 approx.
Naturally, as a dedicated image editing software application, you can expect it to have more features for enhancing images. For instance, if you want to rotate an image to 90 degrees, you can do it in two different ways with Luminar 4. One, you can use the clockwise rotation of 90 degrees and the other way is to use the counterclockwise option for the same.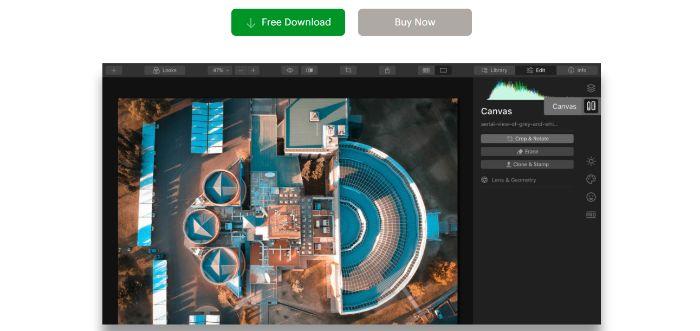 Pros:
Sophisticated and dedicated software application.
Cons:
FAQs
Q: How to Rotate an Image 90 degrees?
There are many ways through which you can rotate images 90 degrees. If you are looking for a simple and quick way to do so, you can use an online tool like imgonline, where you can directly type the amount of degrees for rotation. Otherwise, you can use applications like Luminar 4 as well, which provide multiple ways of rotating images to 90 degrees.
Conclusion
This list can prove essential for you in deciding which tool you want to proceed with when you are looking for rotating images in a way that is both speedy and accurate. Furthermore, some of these tools not only excel in rotating images the way you want but they also offer additional features that simply make your overall work easy. Tools such as VanceAI are pretty good to help enhance photo quality online if you are looking for more than image rotation. You could also try out Luminar 4, an actual software which is free to use for a limited amount of time but offers all the features you could ask for. Also read: How to Change Image Size with AI Image Enlarger
Do you find this post helpful?
Read More to Know Deeper: