Low Resolution Image VS High Resolution Image
The term resolution is often considered equivalent to pixel count in digital imaging. Greater resolution makes for good display and print quality, and is pretty much suitable for you to get impressive wallpaper, presentation, and printing. Besides, the dimension should also be taken into consideration for a good display, such as HD, or 4K resolution. In this review, we would walk you through how to make image into HD or 4k resolution.
What Can AI Do to Increase Image Resolution?
How to Increase Resolution of Image Online?
You can make an image high resolution online using VanceAI Image Upscaler in the best possible method. When you use this AI-powered photo resolution converter, you can retrieve details. With only one click, you can effortlessly get photos with better resolution online for free. There is no requirement to set up any complicated programs or extensions. Simply upload an image, and this photo resolution converter will automatically increase resolution of image online.
Step 1: Drag and drop a low resolution image to this higher resolution converter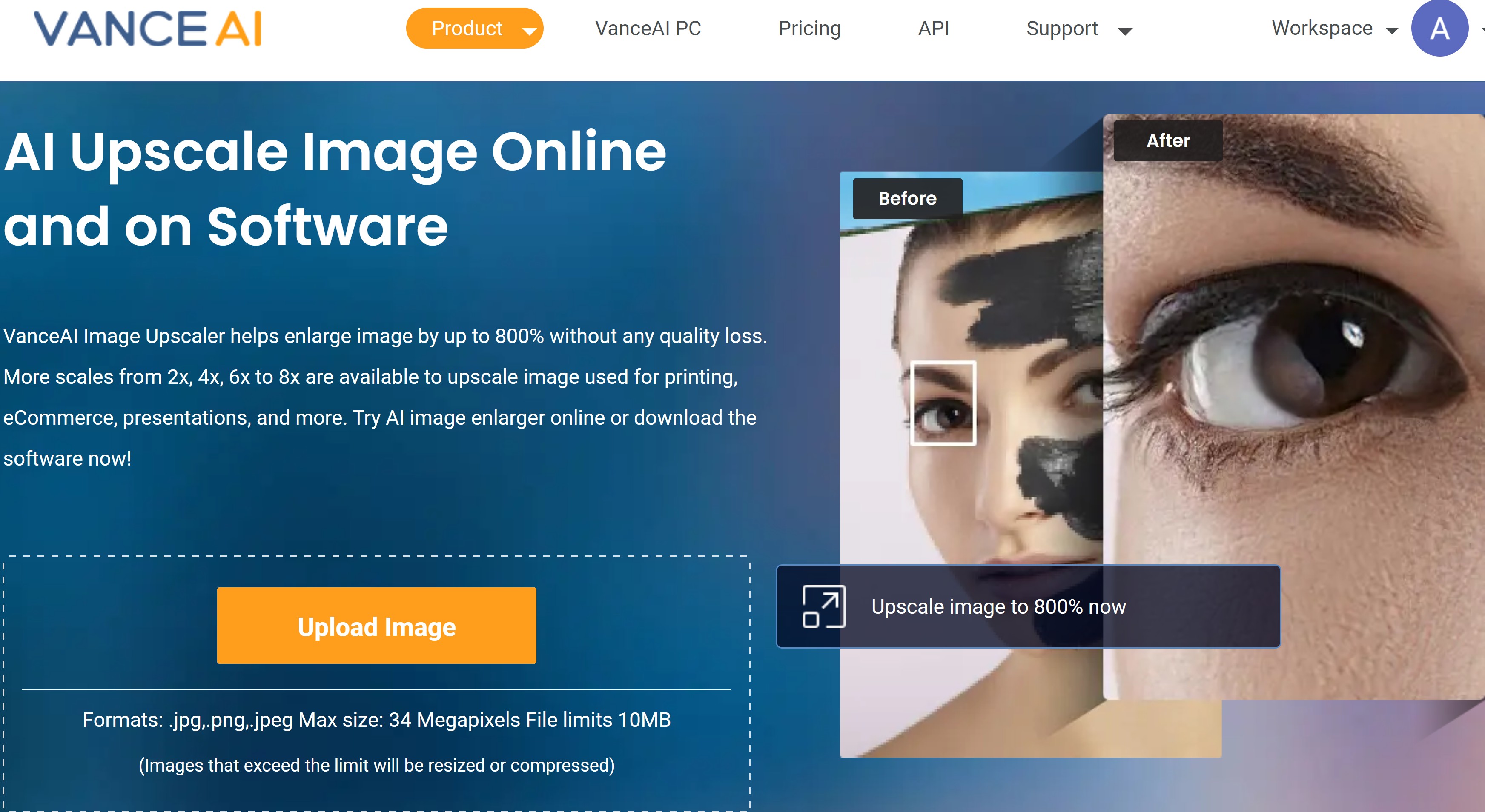 Step 2: Select a scale (2x, 4x or more) to increase image resolution online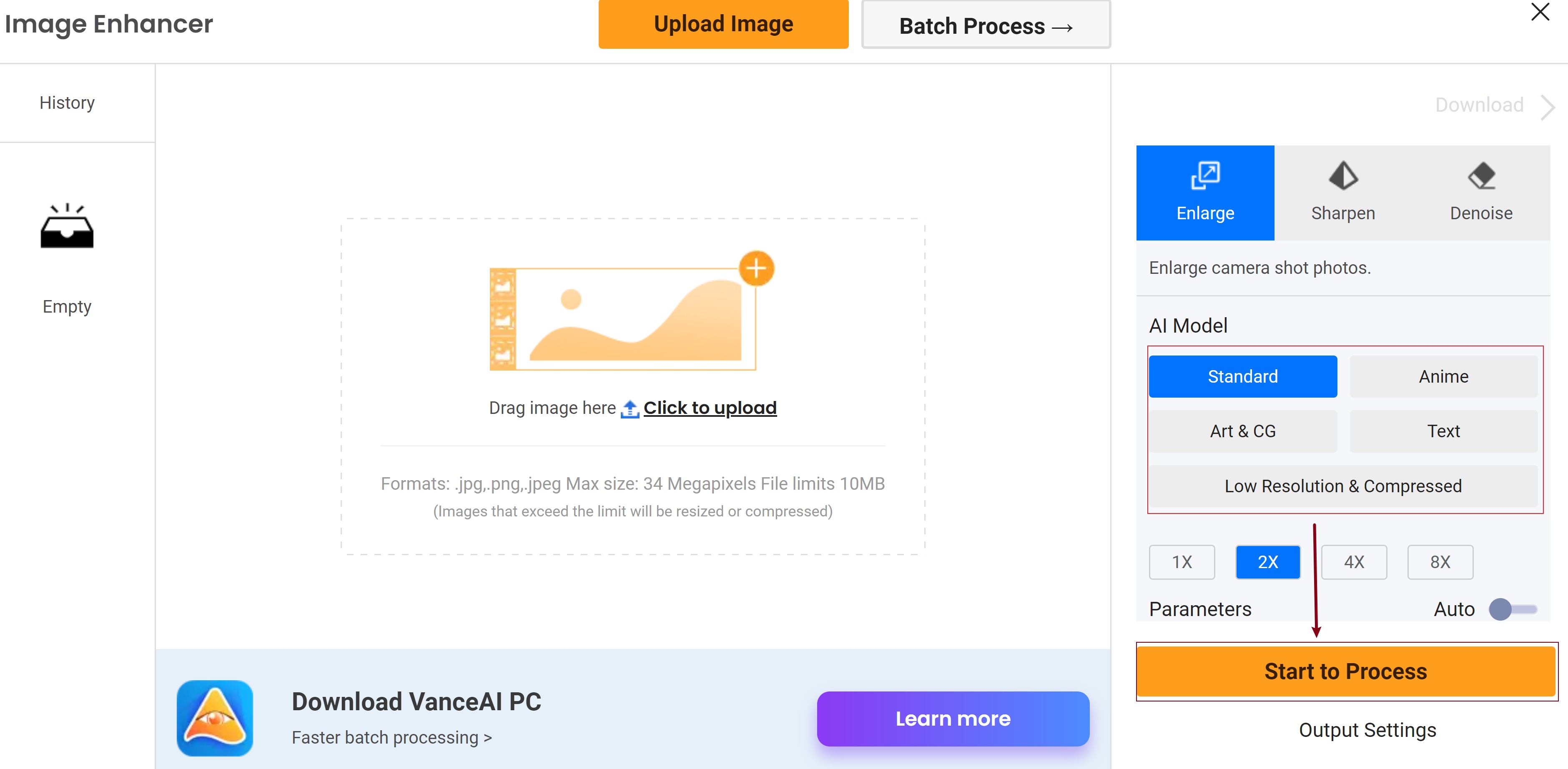 Note: By default, the original pixelated image will be scaled up by 2x. You can choose more scales, say 4x.  Free users can choose to remove pixelation of images by scaling up images by 2x and 4x for free. For greater size (6x and 8x), you can upgrade the plan. 
Step 3: Download result in one click