How to Get Rid of JPEG Artifacts With VanceAI?
Have you ever downloaded an image from the internet only to find it riddled with JPEG artifacts? These unsightly white squares and lines are caused by improper compression of the original photo. 
Thankfully, you can eliminate these pesky JPEG artifacts online by using VanceAI JPEG Artifact Remover, a new image restoration tool that also offers AI-based noise reduction and other features to make your images look great. 
Check out our guide on how to reduce JPEG artifacts online with VanceAI JPEG Artifact Remover.
What Is A Jpeg Artifact?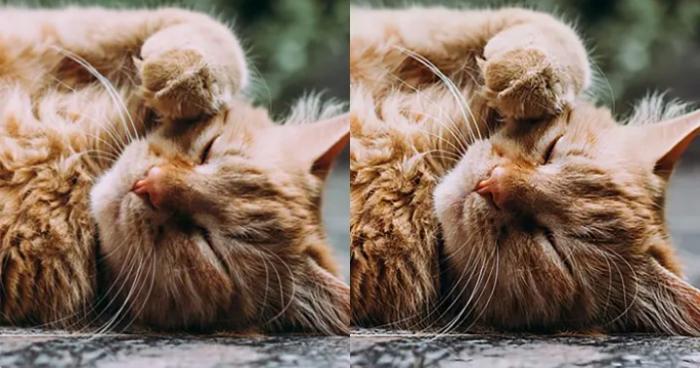 A physical compression artifact caused by JPEG compression is known as a JPEG artifact. It can occur anywhere in an image, but familiar places are in high-contrast edges or areas of flat color. 
Depending on how much degradation they suffer and where they are located, they can range from unnoticeable to very obvious and objectionable. In extreme cases, JPEG artifacts may look worse than if you had saved your image as a PNG file! 
The most common type of JPEG artifact that photographers encounter is blocking (the appearance of solid blocks of color). It occurs when there is a sudden difference between the intensities of two adjacent pixels. 
The algorithm for compressing JPEG files tries to make all pixels close to 50% gray, so it replaces one pixel with two pixels with values that are either above 50% gray or below 50% gray.
Why Do We Care About Removing Them?
JPEG is a compression format, meaning it was designed to shrink image file sizes so we can store and share more images. Unfortunately, JPEG compression doesn't permanently preserve details like sharp edges and smooth gradients. Most artifacts are barely noticeable, but others are incredibly distracting. 
In cases like these, it's essential to get rid of JPEG artifacts! Artifacts can also occur during JPEG compression, so you should always use tools explicitly created for JPEGs. 
The only tool I know of that deletes JPEG artifacts online is VanceAI JPEG Artifact Remover. By utilizing artificial intelligence (AI), it is able to eliminate annoying artifacts while keeping photos crisp and clear. 
What's more, it's free! To learn how to eliminate JPEG artifacts with VanceAI, keep reading...
What is VanceAI JPEG Artifact Remover?
JPEG artifacts are hard to reduce and high-frequency noise that you may have seen on images. However, these annoying errors can be fixed with a few clicks. To get rid of JPEG artifacts online without making any changes to your computer, use VanceAI JPEG Artifact Remover! 
It is a convenient yet powerful tool that is available for both Mac and Windows users. It's powerful and straightforward, and it works online in your browser by uploading an image or by selecting an image from your computer. 
You will be amazed by how easy it is to use this AI JPEG artifact remover. The user interface is clean and organized so that you can get started quickly; no installation is required! We hope you enjoy using this product!
How To Use VanceAI JPEG Artifact Remover? 
VanceAI JPEG Artifact Remover is an AI-based online JPEG artifact remover tool. Use it to delete artifacts from your photos easily. All you need to do is upload your image and click the Remove button. It will take you less than a minute!
Go to VanceAI Website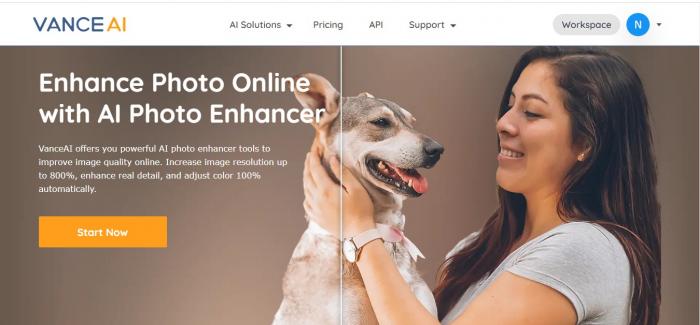 Go to the VanceAI website and find the AI JPEG Artifact Remover. You can find it from the upper dropdown menu. Once you've seen this tool, now open it online. VanceAI now also launches its software version. VanceAI PC is full-featured desktop software developed by VanceAI that lets you instantly process local photos in bulk with more customization options, which will significantly simplify your workflow and boost your productivity. Free Download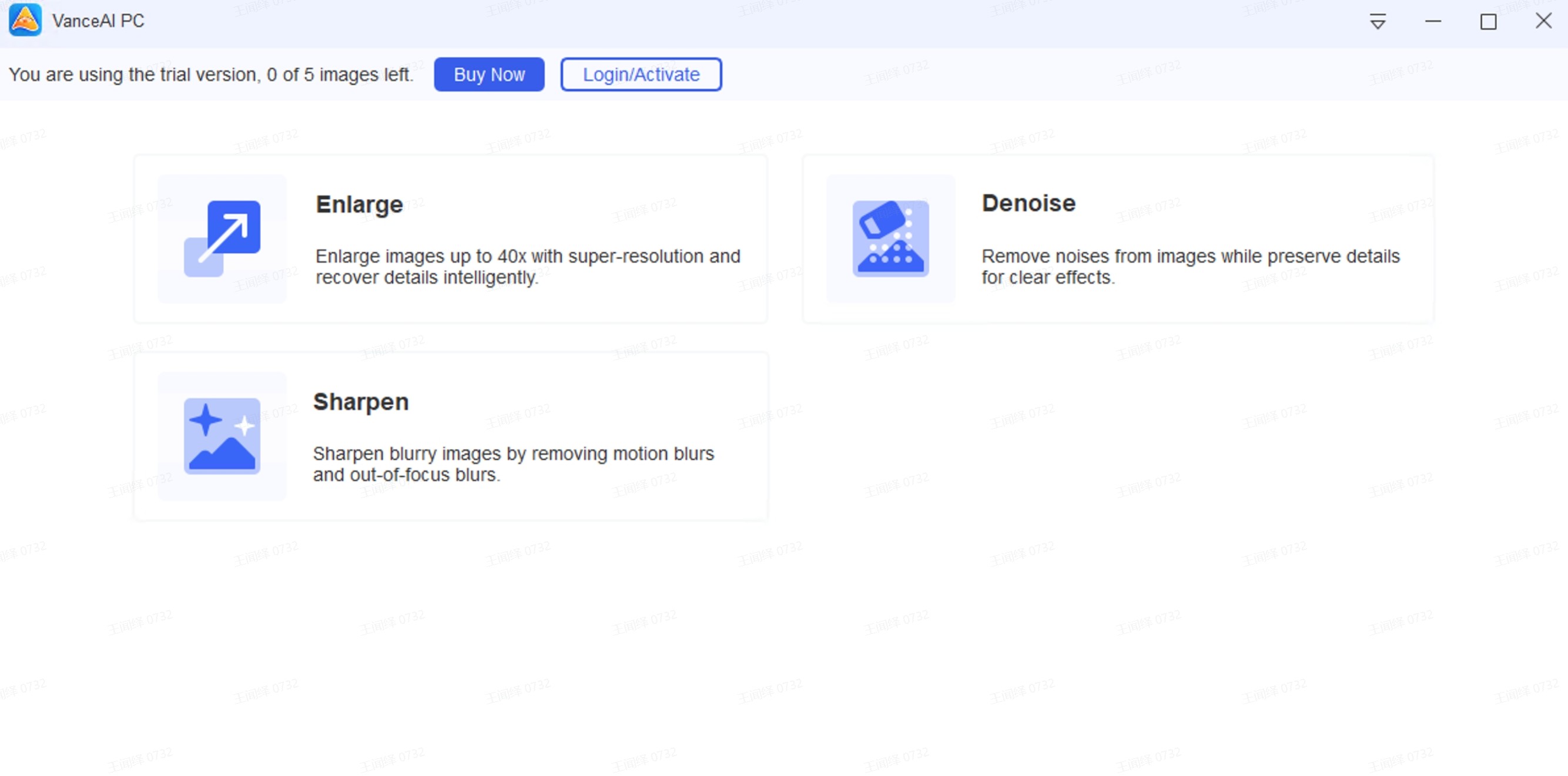 Upload the Photo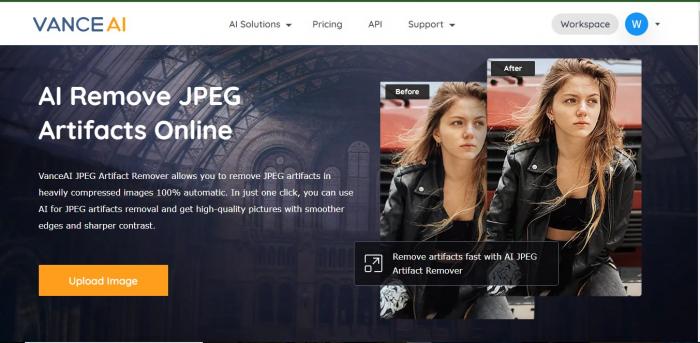 Now upload your desired JPEG photo that you want to make cleaned. After uploading, you will be presented with a preview of your image where you can adjust it as needed. 
Let the Image be Processed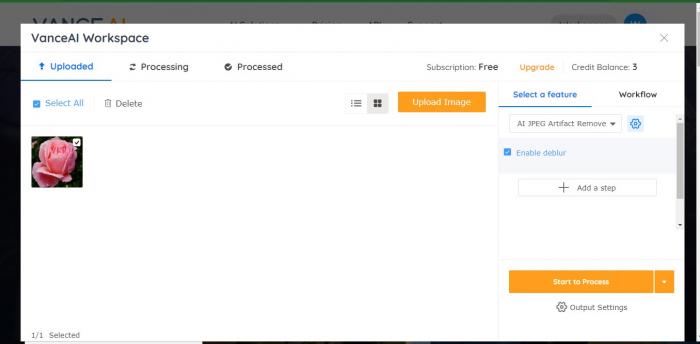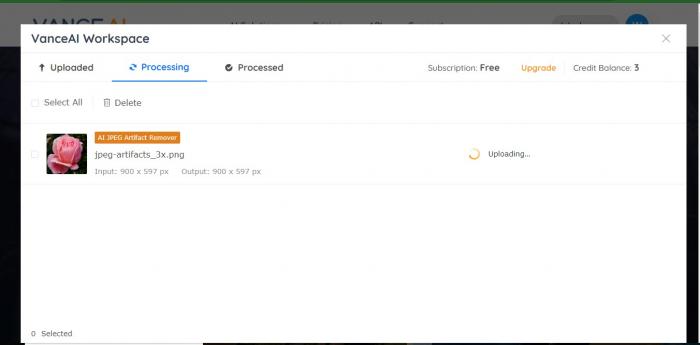 Once you're happy with how it looks, click on Process Image to reduce JPEG artifacts from photos online for free! 
Download the Processed Image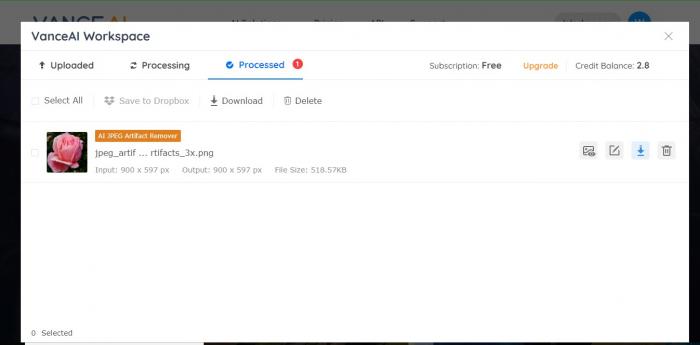 You can download your image at any time by clicking on Download Image in the bottom right corner of your screen or viewing additional processing options.
Performance of VanceAI JPEG Artifact Remover
In order to test its performance, I used several different types of images, including low-quality food photos as well as several photographs. In my tests, all photos had noticeable JPEG artifacts until they were removed using VanceAI. 
After uploading my photos and clicking the Remove Artifacts button on their website, it takes about 5 seconds to perform its operation. Now I can view high-quality images and make photo hd without any errors. The result is entirely satisfactory for me personally!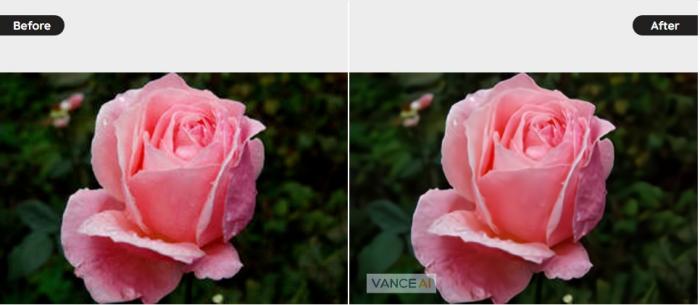 Overall, I think that VanceAI JPEG Artifact Remover is worth recommending. It's fast, convenient, and efficient. If you have any questions or comments, please feel free to leave them below.
Conclusion
Whether you're a professional photographer, amateur shutterbug, or even if you just want to know how to keep your vacation snaps looking as crisp and clean as possible, VanceAI JPEG Artifact Remover is a recommended tool for you. 
If you have other suggestions for this great photo editing tool, let us know in the comments!
Frequently Asked Questions & Answers
Here are some faqs about AI jpeg artifact removal.
Does VanceAI eliminate artifacts? 
Yes. It deletes all artifacts from the photo quickly. 
Does it work on Mac and Windows? 
Yes, it supports all kinds of platforms, including iOS / Android apps & sites, Mac OSX, Windows, etc.
Which browsers can I use it in? 
You can use this tool in all major browsers, including Chrome, Firefox, Edge, and Safari. There is no limitation on any specific browser.
How much will it cost me per month? 
This tool has different pricing plans. The price is $9.99 per 200 credits per month. You can purchase 600 credits for just $24.99, which will be valid for up to 3 months. 
Do they provide any free trial period? 
Yes, there is a trial period in which you can test the reliability of this tool. 
Can I get rid of all kinds of JPEG artifacts? 
It helps you ensure that small-sized photos are still sharp and high quality after compression by removing all JPEG artifacts.
Do you find this post helpful?
Read More to Know Deeper: