Photography has always played a vital part in our lives. Through it, you can document different life forms and memories and admire them in the future.
Among a ton of photography types, underwater photoshoot has its own importance. Capturing underwater photos is a unique genre of photography that has allowed us to look deeply into the sea and marine creatures. 
Read on to know more about tips on how to take the best underwater water photographs and how you can improve them using our VanceAI Photo Dehaze. 
What is Underwater Photography?
In simpler words, underwater photography is all about capturing the pictures of different organisms living under the sea. They could be fishes, turtles, underwater flowers, bushes, or remains of sunken boats.
You can easily find potential subjects once you start exploring the sea or lakes.  With a suitable camera, lens, arms and accessories, lights strobes and underwater scooters, etc, you can snap some extraordinary underwater photographs.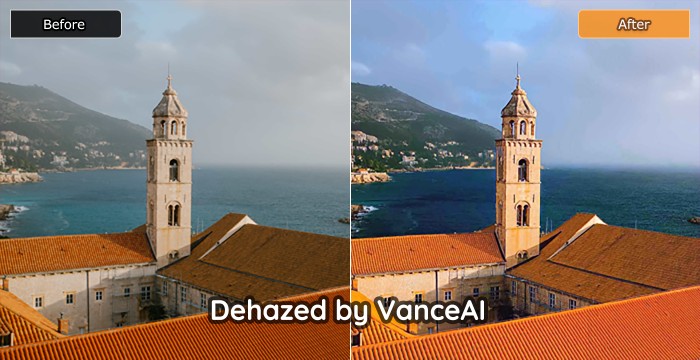 VanceAI has always kept its customer demands a priority and introduced tools that can help enhance any type of photo. Getting high HD underwater photos is easy using the VanceAI Photo Dehaze.
Through this online editing tool, you can remove haze from photo online in just a matter of seconds. Using deep learning, the photo de hazer recognizes and eliminates all the blur areas, and corrects the color of the sky, portraits, mountains, clouds, and more. 
Dehaze photo works 100% automatically with the VanceAI, improves contrast, and improves minor details. Additionally, it also provides a data safe guarantee to the users to ensure the complete safety of your images. Check the video below to get better understanding of this tool.
Or, here is a step to step guide on how to use the VanceAI Photo Dehazer to improve the quality of your underwater photographs and make photo hd with just a few clicks.
Step 1: Go to the VanceAI website
Go to the VanceAI website and spot the VanceAI Photo Dehaze. Click on the yellow button to get started. The online photo dehazer is very convenient and fast and provides exceptional results.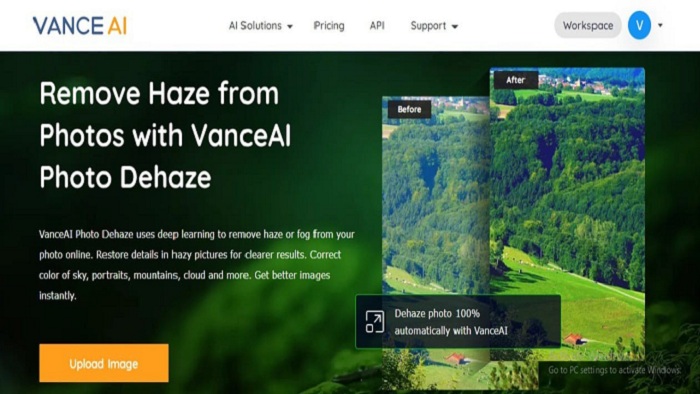 Step 2: Select the Image you want to improve
Select the image from your computer and the image will be added to the Photo Dehaze. You can select the settings according to your preferences.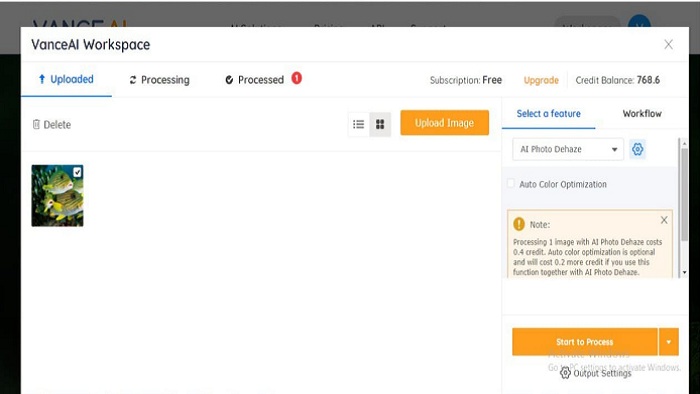 Step 3: Start processing and preview
Click on the start process button and the picture will be improved automatically in a few seconds. You can also preview the before and after results on your screen.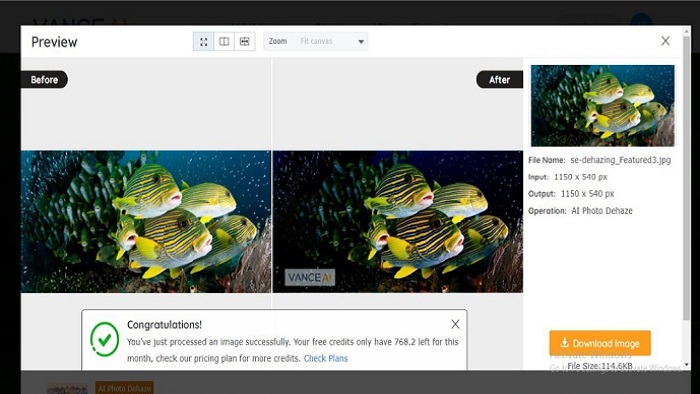 Step 4: Download the result
Download the result to your computer. The processed images are detected from the website after 24 hours to make sure your data is safe and secure.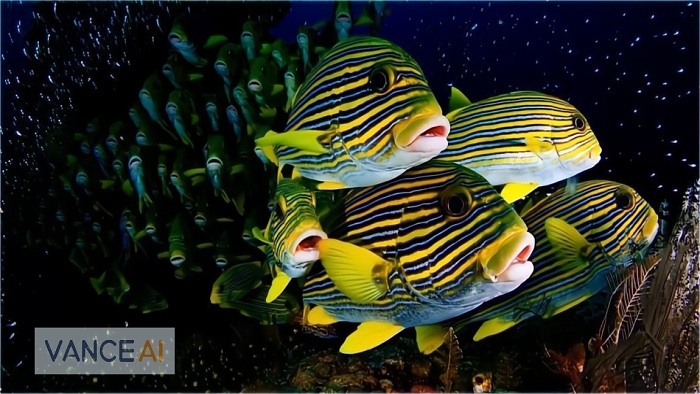 As you can see evident results after using the VanceAI Photo Dehaze. The haze and fog have been removed and the picture is improved by optimizing contrast and correcting and brightening the color of fish and plants. There are no blur areas, noise, or artifacts left in the photo. To find more powerful AI photo enhancer tools, you may visit VanceAI website and have a nice try to its AI-based tools.
Preparation for Underwater Photography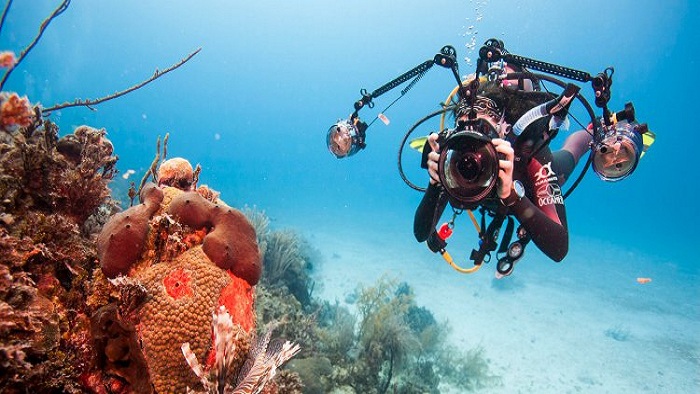 Underwater photography isn't as tough as you might think. With a little preparation and training, you are all set to go for a photography venture under the sea or ocean.
The majority of underwater photographs are taken while scuba diving. A professional scuba diver knows how to navigate their way in the water without disturbing the marine life. This ability helps the photographer to take better pictures than an inexperienced scuba diver.
If this is your first time, before setting off to take pictures underwater make sure you have an experienced guide tagging along with you. It is extremely important that you check the battery level and card capacity before you set off for underwater photo shoot.
A beforehand swimming course can prove very helpful in this regard. Check if your oxygen cylinder is full and all the photography equipment is present before you go underwater to prevent any mishaps in the future. 
Tips for underwater photography
By following some basic tips and tricks, you can take amazing underwater photos easily. Here we have listed some of them to help you out.
1. Make sure that you are not so far away from the subject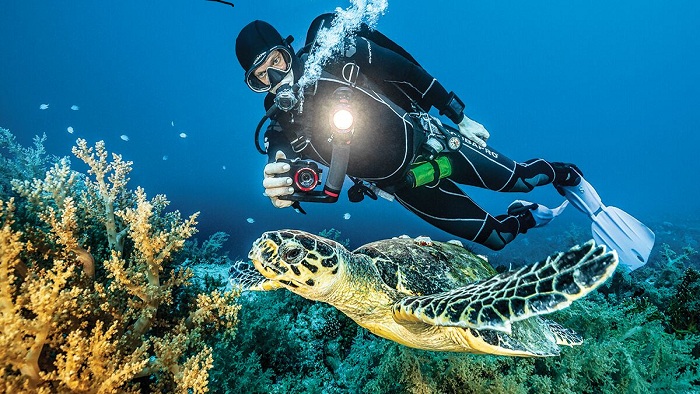 Water reduces the color and contrast of the images so try to stay within a few inches of the subject. This can reduce the backscatter and white balance issues in your photos.
2. Flash is a must when taking photographs underwater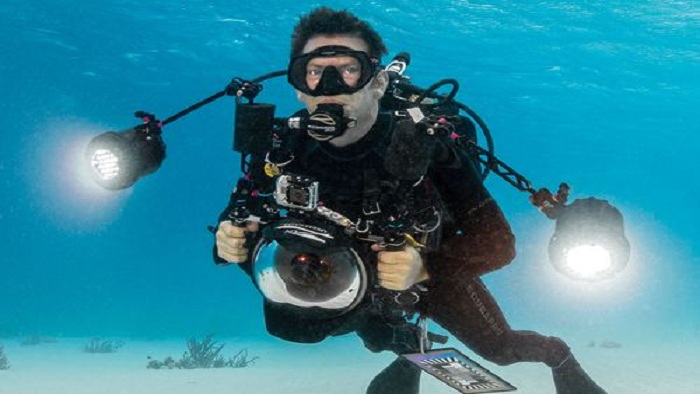 Even if you are taking photos in crystal clear water, the light will still be dimmed a few feet deep in the water. This can result in blue and blurred images which no ocean photographer likes. The most preferred mode for underwater photography is the forced flash mode. 
3. Suitable camera for underwater photography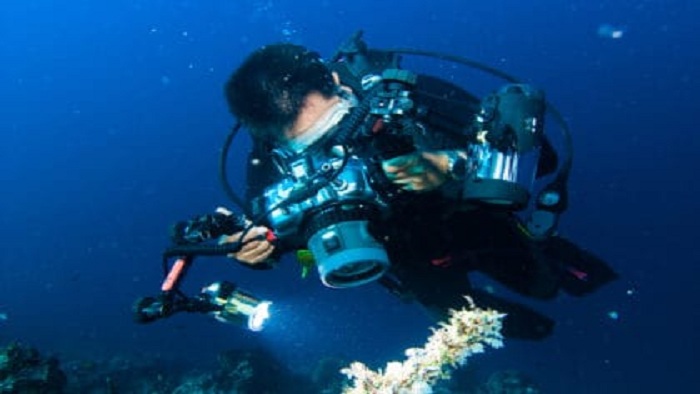 Make sure that the camera is equipped with waterproof pouches whether you are shooting in shallow or deep water. There are many heavy-duty zip lock bags with glass lenses and hard shell underwater housing for cameras, which are specially made for protection purposes. 
4. Set your camera to the high resolution, and lowest ISO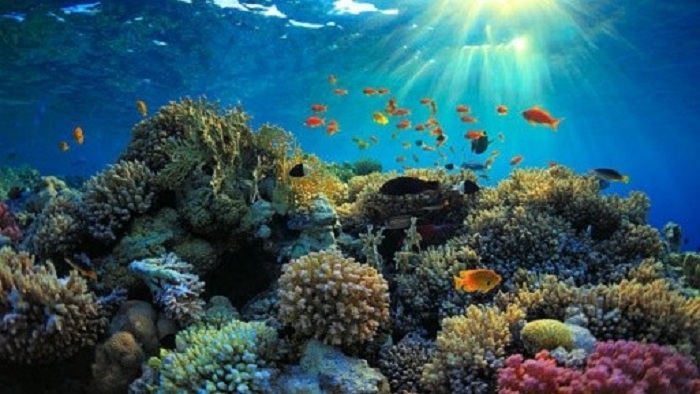 Keep the shutter speed at the highest level to capture all the live action. Use Spot Focus mode to precisely focus on little areas. 
5. Fix the photo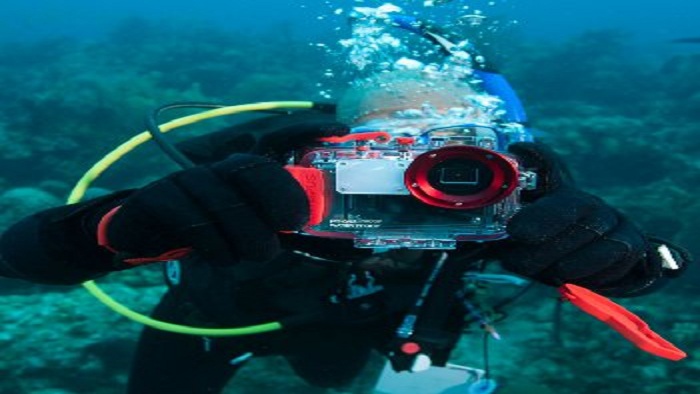 Fix the color contrast and remove fog or haze from the photos using any editing tool. Our VanceAI Photo Dehaze is the best solution for your problem. It can automatically remove haze, fog, blur, noise, and artifacts from your images in a few seconds, 
Conclusion
Underwater photo shoot helps people explore the mysterious life inhabiting the waters of the earth. Using waterproof cameras and adjusting their settings according to the surroundings is essential for good photographs as the lighting conditions are not suitable under the water.
In this article, you got to know about the essential tips and techniques you need to follow while taking such pictures. So now, it is the time to go ahead and snap some amazing shots using the skills you have learned; do not forget to enhance and improve them using our state of art to dehaze image online.
Do you find this post helpful?