VansPortrait is a converter powered by AI, which enables you to turn photo into line drawing in a matter of seconds. With a little help from the tutorial, you will know how to use VansPortrait to create realistic, compelling anime portraits or sketches. Let's get started!
How to use VansPortrait?
Step 1: Go to VanceAI
Users need to come to the homepage of VanceAI by clicking on VanceAI.com. After that, they should click Product, then Creativity and finally VansPortrait.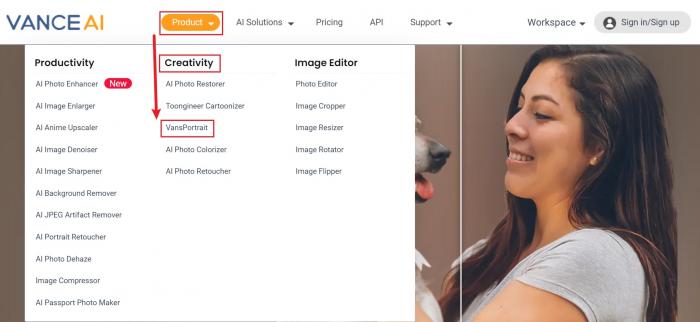 Clicking on VansPortrait leads you to the homepage of the product as shown below. Now it's better to hit Upload Image, after which you will see the workspace of VansPortrait.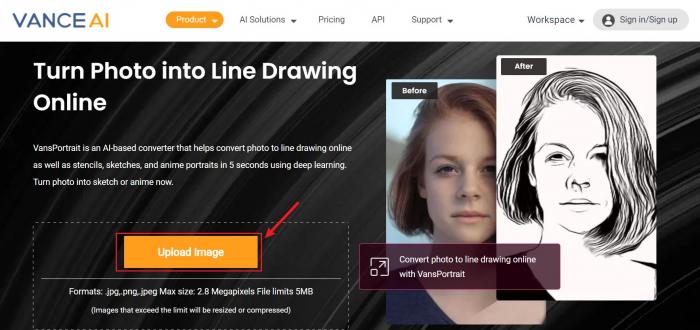 Step 2: Choose a proper mode on Workspace
On the workspace, VansPortrait gives you two types of sketchs among which you are free to choose the one you like. Then just hit Start to Process and the tool will show you the best result in a few seconds.
Step 3: Download sketch
The workspace supports you to compare the sketch to the original image. Obviously VansPortrait does a good job of converting photo to outline drawing through previewing the before-after comparison. Hit Download Image to save your lifelike sketch.

How to convert photo to sketch except for VansPortrait?
Do you find this post helpful?
Yes
No