The AI Reverse Image Search, though not used as extensively as the traditional keyword search, is nonetheless a brilliant method of finding content on the Internet. In situations where the user just can't remember the words related to their content, they can really benefit from an AI reverse image search algorithm offered by many applications, including Google. When simply put, an AI reverse image search algorithm will receive a visual or image as input, read the data, and offers output related to that. Note that some reverse image search has limitations on the image size and resolution that you input. In such cases, you may need a photo enhancer to edit your images first. With that said, we will take a look at the ways to edit your images and the best reverse image search apps when it comes to AI reverse image search technology.
Things You Should Know Before
Quite obviously, as the topic of AI reverse image search revolves around visuals and images, we need to ensure that the images we upload for the reverse image search are in their best possible quality so as to make photo hd as it helps the search engine more. In order to perfect your images, you can make use of image editing tools such as the VanceAI Image Compressor or other useful tools from VanceAI. These images will make sure that your images are portraying the details that you want to search about. Not to mention that the first three images processed are fully free of cost, so you can use them right now. With that said, these are the simple steps on how to use these tools to perfect your images for a reverse search:
1. Use the link given above, for instance, VanceAI Image Cropper, to access the tool online and click on Upload Image.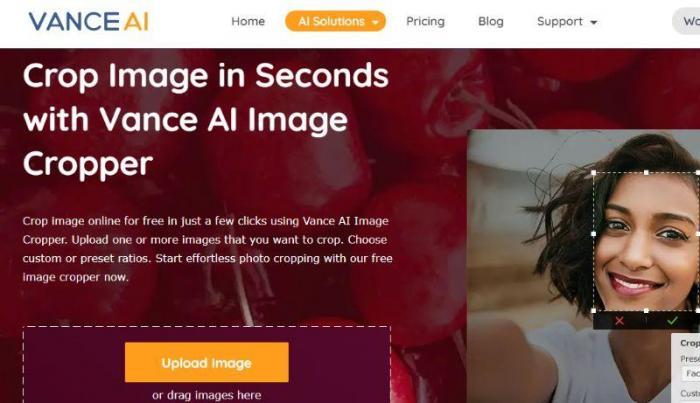 2. Use the editor to adjust and enhance your photo as per your preference.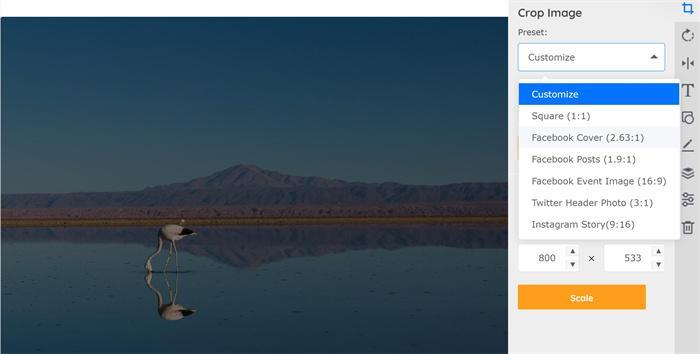 3. Click on the download button to save the image on your device. Or if you look for some other ways to enhance photo, just select the AI feature you want on the right of the workspace.
VanceAI PC is full-featured desktop software developed by VanceAI that lets you instantly process local photos in bulk with more customization options, which will significantly simplify your workflow and boost your productivity. Free Download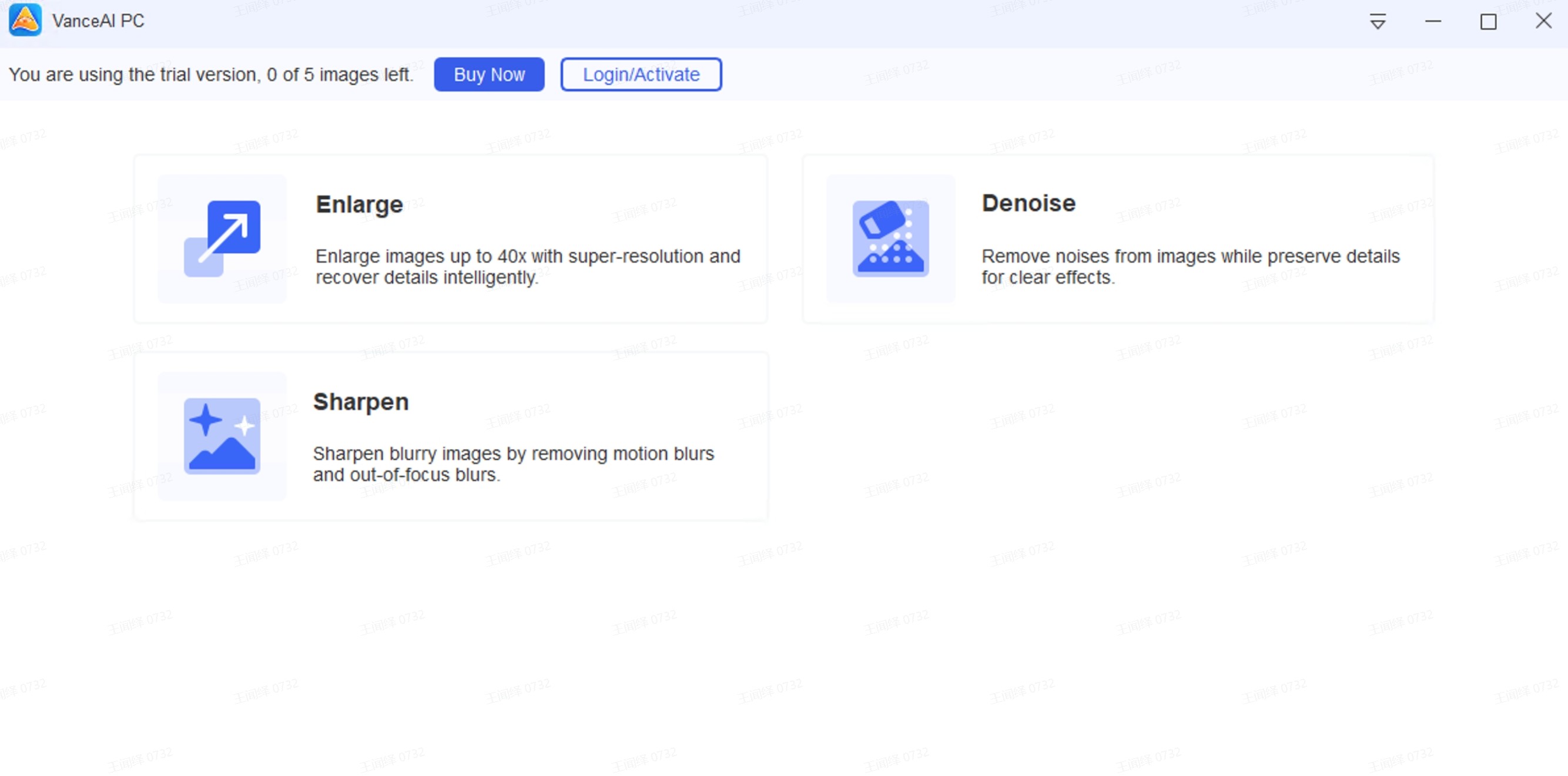 Best 10 AI Reverse Image Search Engines & Tools
1. PimEyes
Price: You can get limited access to the basic features and search for free with no account required. To get access to more, you will need a paid account starting from $29.99 per month and upwards.
PimEyes is one of the best reverse image search engine applications that you can find when it comes to recognizing and finding similar face images on the Internet. It makes use of advanced face recognition search algorithms to fetch the most relevant results in a matter of seconds. This application can be essential when it comes to protecting and even safeguarding your privacy as it will inform you about the websites making use of your face. It also has a blog detailing how to do a reverse image search on the app. However, it is really simple to use, since you just need to upload an image and wait as the app handles the rest.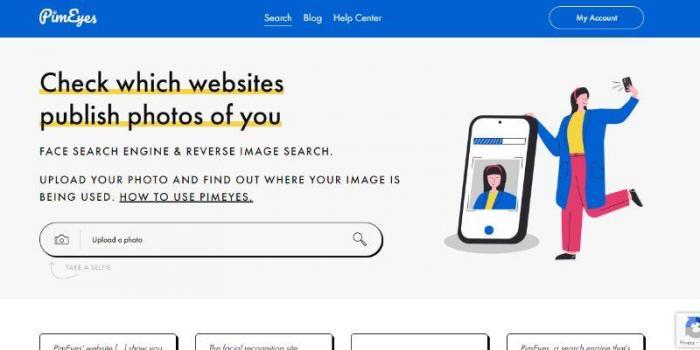 Pros:
Easy to use.
Famous and reliable app.
Great and responsive UI.
Cons:
Limited free use.
Exclusive to faces.
Email notification can be delayed sometimes.
2. OsintCombine
Price: This is a free reverse image search engine available online for all users that combines the results of Google and Yandex
This AI reverse image search is a professional tool usable online by anyone to search images and get data related to them. This application is a useful one as it offers many other free tools that help in searching for content, such as username finder, TikTok quick search, and more. The application doesn't store images on its database, which adds an extra layer of privacy for your data.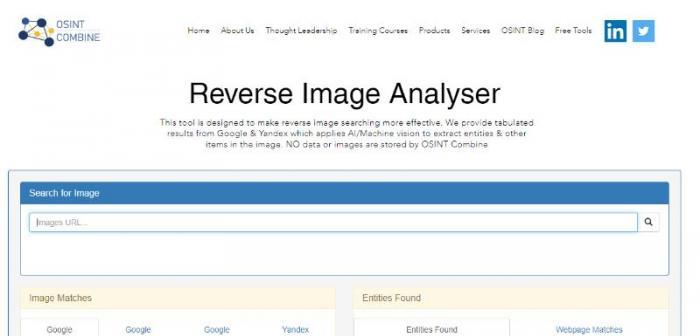 Pros:
Free to use.
Easy to use.
Many other free tools to use.
Cons:
Has no upload function.
UI can be better and more informative.
Takes time to search.
3. Ximilar
Price: Users can get the fundamental features for absolutely free which also includes the AI reverse image search.
This AI reverse image search application is a comprehensive tool that can not only assist you regarding face recognition and search, but can also handle complete images that fall outside the face recognition aspect. This tool is designed to help users in multiple areas, be it marketing, fashion, real-estate, e-commerce, etc. Users can simply scroll down the main page and check out the two-minute introduction video, clarifying all the basics of this reverse image search engine app.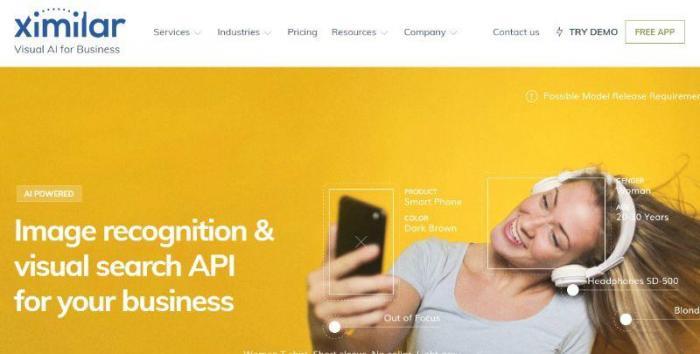 Pros:
Offers a demo with the app.
Useful in multiple fields.
Robust AI reverse image search.
Cons:
Limited free use.
Could be made easier to use.
App can be buggy.
4. SearchEngineReports
Price: You can use this application for free online without needing any kind of downloads or application installs.
Similar to Bing reverse image search or even Google, this application is an online based tool that offers AI reverse image search for absolutely free and provides results in a matter of seconds. Other than that, this application has more uses too, since it provides essential tools such as plagiarism checker and article rewriter tools for free as well. You can complement these applications to create fresh, original written content for the Internet. Pair it with a good image cropper to make a complete package.
Pros:
Free to use.
Easy to use.
A couple of free and useful tools offered.
Cons:
Takes time to search results.
UI can have a better design.
Search results are sometimes off the mark.
5. Picsearch
Price: This is a free-to-use AI reverse image search application for all users without needing any downloads or applications.
This application functions extremely similarly to a search engine when considering the design. In fact, it is even simpler than most search engines, since this tool doesn't feature any other tabs other than the search bar. Similar to a Yandex reverse image search, you can paste the image URL and tap on Search. It has more than a million results in its database.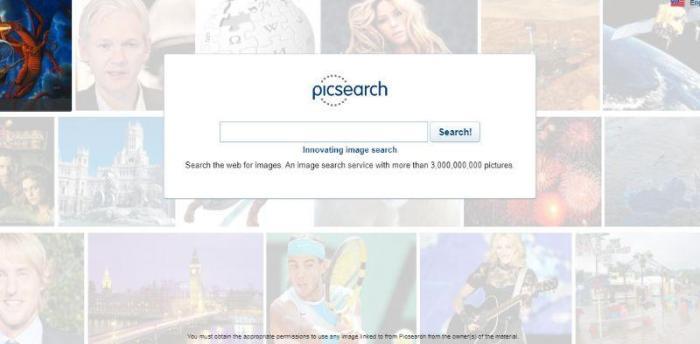 Pros:
Fully free to use.
Easy to use.
Has a collection of images in its database.
Cons:
Lack of any features.
It has no upload button and relies only on the image URL.
It can use a better-detailed UI design.
6. Google Reverse Image Search
Price: The Google Reverse Image Search, or more commonly known as Google Images, is absolutely free to use for any kind of user.
The biggest advantage that Google can offer over other applications such as Yahoo reverse image search or Yandex reverse image search is that Google probably has the most amount of users and authority. Considering the nature of query searches in general, these two factors make Google reverse image search one of the most popular applications for AI reverse image search. Users can simply click on the camera icon to upload an image and get started.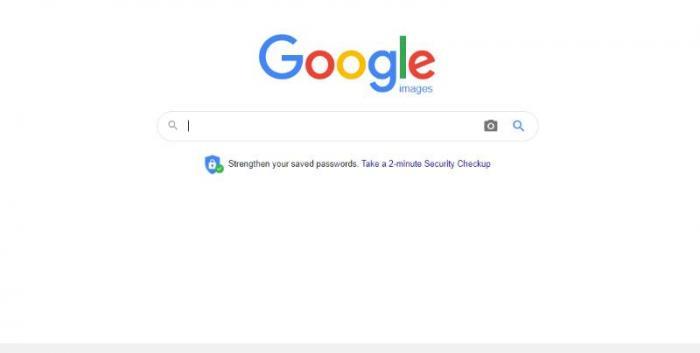 Pros:
Free to use.
Easy to use.
One of the most reliable tools.
Cons:
No special features.
Users have to search through hundreds of results sometimes.
Images need to be highly specific.
7. TinEye Reverse Image Search Engine
Price: The TinEye reverse image search engine can be used for free online to search for images and similar content by all users. However, it may incur fees for commercial use.
TinEye is one of the more popular reverse image search applications as it offers pretty decent results and multiple ways of using the tool as well. You can install a Chrome extension for many of its tools such as the reverse image search. You can right-click on any image online and click on the TinEye option to initiate an AI reverse image search.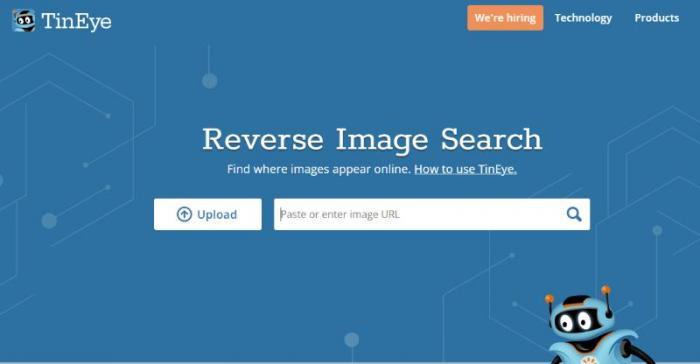 Pros:
Free to use non-commercially.
Multiple features.
Convenient app.
Cons:
Results can be occasionally off.
The website can be slow.
Extension needs improvement.
8. Yandex Reverse Image Search
Price: As a free user without an account, you can benefit from the AI reverse image search feature anytime. Once you create an account, you can get more features relating to mailing, sharing files, and more.
Yandex is built like any search engine but another aspect that builds on its design is the fact that the website has placed many keywords that users can simply click and get results out of. Below the home page is a collection of images belonging to different niches, such as tropical island, jam, cookies, paragliding, and more. For specialized searches, you can paste URL or upload an image.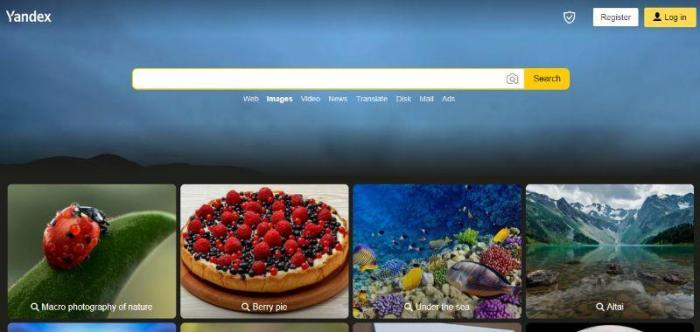 Pros:
Simple to use.
Free to use.
Visual aid keywords.
Cons:
No extra features.
Need to search specifically.
The site can be more comprehensive.
9. Bing Reverse Image Search
Price: Bing is a highly popular search engine that also deals with visuals and is available for free to all users.
Bing can be used by anyone with ease, since it offers multiple ways for users to upload their input content. As users, you can paste the image URL, upload an image from your device, take the photo in the moment, or even search for images from the suggestions given on the web page itself. The AI reverse image search will then scan your image and provide results.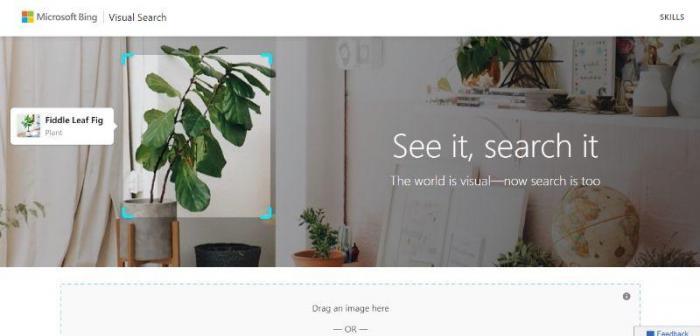 Pros:
Popular search engine.
Multiple upload options.
Free to use.
Cons:
No extra features.
Results aren't always comprehensive.
It is slow at times.
10. Yahoo Image Search
Price: The Yahoo reverse image search is absolutely free to use for all users and requires no downloads or additional extensions.
The Yahoo reverse image search is a fairly reliable engine that you can use for searching images related to the ones you've uploaded. The website is simplistic and features a simple search bar wherein you can paste the image URL. Essentially, it is more similar to Google search. Other than that, you can get the latest on trending topics from Yahoo.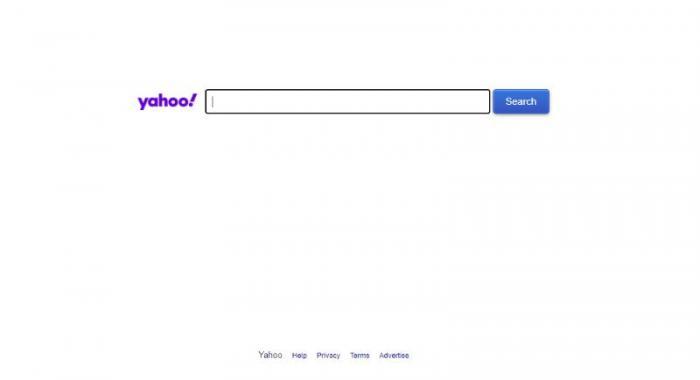 Pros:
Fully free to use.
Easy to use.
Popular AI reverse image search.
Cons:
No features.
No upload function.
Results can be off.
Conclusion
An AI reverse image search engine that can deliver good results adds a lot of value to any user's toolkit, since they can get potentially new resources with every search query. When you add a photo enhancer online tool to the mix, you can ensure that you get the best possible search results. Applications such as the famous Google reverse image search or TinEye can ensure quick and effortless results whereas there are also tools like Ximilar and PimEyes that have specific tools for specific tasks. These tools are aligned more towards professional use. However, these tools are overall the best reverse image search apps and you can choose them according to your requirements.
FAQs
1. How to do a reverse image search?
It is fairly easy to do a reverse image search though the steps may slightly differ according to the application you use. For instance, sites such as Google, Bing, and Yahoo have a very simplistic design. For such sites, you can paste the URL in the textbox and click on the Search button. Other tools like Ximilar can be used from their dedicated application. Be it any search engine, make sure to enhance your image from tools like VanceAI to maximize your search results.
2. Which is the best reverse image search engine?
Many of these applications offer the AI reverse image search but also a bunch of other features. Hence, which reverse image search engine is the best depends on user preference as well. However, the Google search engine is arguably the best since it finds the most relevant results out of all. Apart from that, Ximilar and PimEyes are definitely worth using as they offer unique features not found in other applications.

Do you find this post helpful?
Yes
No