Best 10 Alternatives to Topaz Labs Products Review 2023
Topaz Labs is a software developer that many photographers know for its plugins; however, the company also creates fully working standalone topaz products, such as Topaz Studio. Different from some tools like VanceAI Image Enhancer offered by VanceAI which serves as an online tool, Topaz Studio lets you add effects to your photos and optimize them while serving as a plugin palette for Photoshop. In other words, you can use some magic tools from VanceAI like VanceAI Image Upscaler, VanceAI Image Denoiser or VanceAI Image Sharpener online, but nevertheless Topaz Labs requires you to download software first before trying its services. Unfortunately, Topaz Studio lacks organizational tools, such as the library module in Lightroom, which makes it lag. This article will give you a detailed overview of Topza products, including its pros and cons. It will also provide you with some alternatives to Topaz Labs.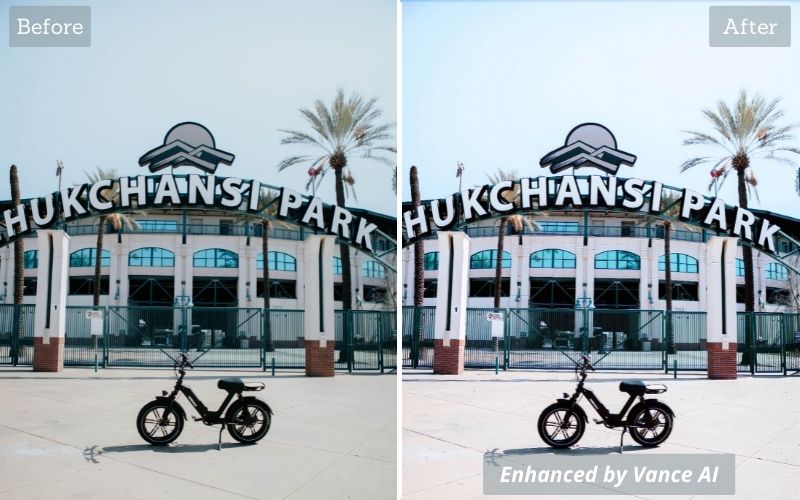 Topaz Studio is, in my opinion, the best option for those photographers or creators that want to perform basic adjustments on their photos, such as fix exposure, contrast, colour saturation, or are interested in taking a harder swing at their photographs, such as removing background or certain objects.
Furthermore, Topaz's capabilities do not stop there. You can also use tools such as Gigapixel AI that enlarges photos like VanceAI Image Upscaler and makes them ready for print or remove noise with Topaz Denoise AI and sharpen images with Topaz Sharpen AI.
The possibilities are endless and it is up to you to make the most out of them. 
Part I: Topaz Labs Product Review
1. Topaz Labs Gigapixel AI
Price: $99.99
Topaz Labs Gigapixel was designed exactly with accurate, fast, and high-quality image enlargements in mind. Therefore, it is a perfect one-stop solution for all your images that need just a tiny boost before you can send them to be printed.
Being able to print your photos in larger formats is every photographer's dream, and Topaz Labs Gigapixel makes it seem super-easy.
While it is significantly slower than Photoshop, it is a very viable alternative to Photoshop. The main advantage is that Topaz Labs Gigapixel can be purchased, while Photoshop is only available with a subscription.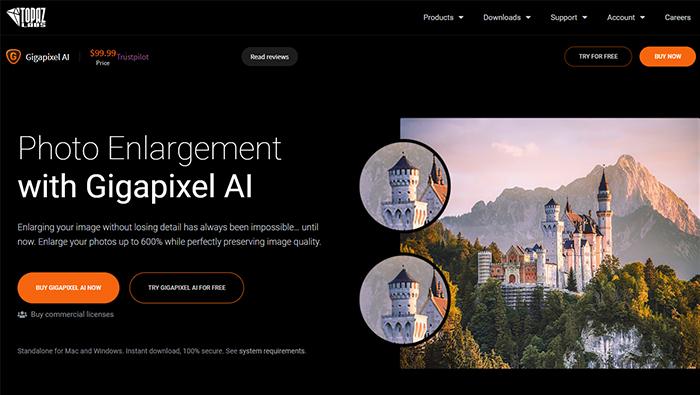 PROS
a great alternative to Photoshop
does a great job enlarging images
CONS
2. Topaz Labs 
Denoise AI
Price: $79.99
Anyone shooting with an older or not full-frame camera or with a smartphone knows that smaller sensors result in grainy images. This effect is especially noticeable in low-light conditions.
Topaz Labs Denoise AI is an easy-to-use one-stop solution to your problems with noise in photos.
This software might be especially handy if you are an event photographer, such as weddings and concert, where "low-light conditions" is the name of the game.
In conclusion, Topaz Labs Denoise AI is an effective tool for removing noise from images while retaining maximum possible detail.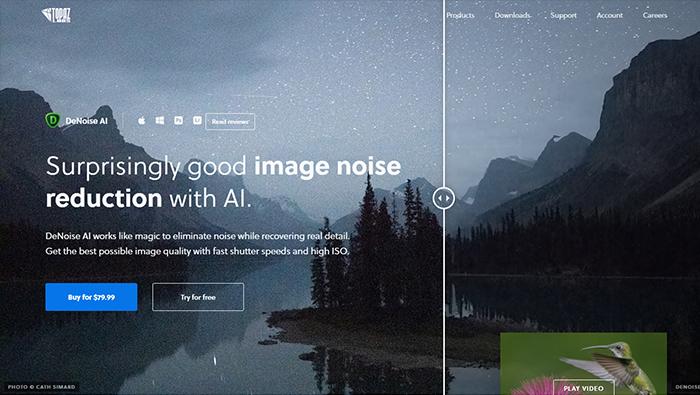 PROS
good at noise reduction without losing detail
reasonably priced
standalone or a plugin
ease-of-use
CONS
3. Topaz Labs Sharpen AI   
Price: $79.99
Artificial intelligence in Topaz Labs Sharpen AI pays off. While the software does not always deliver, probably due to issues with recognizing objects, it does a great job sharpening images.
If you are less experienced with photo editing, Topaz Labs Sharpen AI is a must for you, while professionals will find more value in some alternatives that give more options, namely Photoshop.
Therefore, Topaz Labs Sharpen AI is a solution for the photos where you perhaps used the wrong shutter speed or misfocused. Either way, it is waiting for you.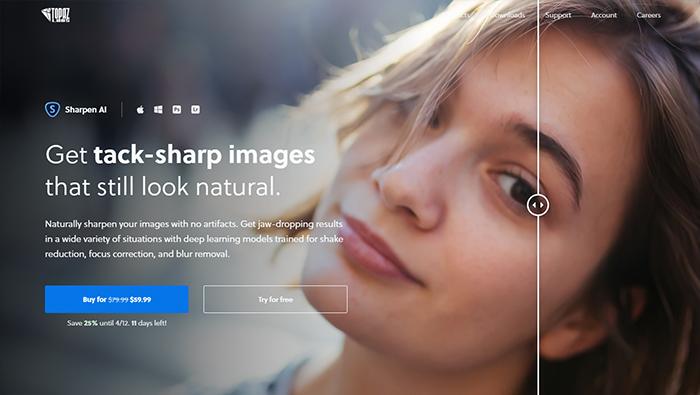 PROS
can be used as a Photoshop filter
easy to use
great sharpening
CONS
exports slowly
requires a lot of playing around with settings
4. Topaz Labs Adjust 
Price: $79.99
Topaz Labs Adjust AI works either as a standalone app or as a Photoshop plugin. However, you are not required to install both – one installation ensures both.
It can run either on an auto mode powered by AI, or you can manually take control and edit the image in the way you see the best fit. The tool has all the sliders that I am used to from tools like Lightroom and Luminar; however, it brings its own few twists on to the table.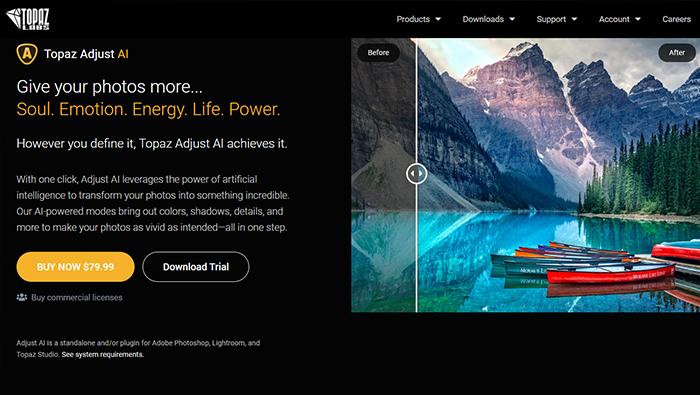 PROS
works with raw files
auto AI does a good job on its own
CONS
there are better alternatives
lacks presets
5. Topaz Labs Mask AI
Price: $99.99
Topaz Labs Mask AI is a software dedicated to masking certain object in and out of an image. It has a fairly simple interface with a built-in tutorial, which makes your life as a beginner a lot easier.
To make it work, simply outline your object with a paintbrush, then select the areas that you want to be removed, such as the sky for example. Once you complete these tasks, your job is done and Topaz Labs Mask AI will do the rest.
Congratulations, you have just replaced your first background.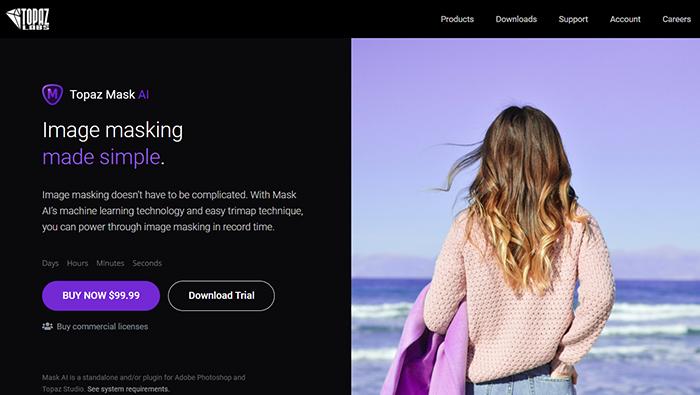 PROS
excellent masking
standalone app or a plugin
fast
CONS
sky replacement is not the best
AI lacks some power
Part II: 5 Best Online Alternatives to Topaz Labs from VanceAI

VanceAI is a full-suite online image enhancer to help you enhance the quality of your image with its various AI-powered online tools. And most of them can serve as alternatives to Topaz Labs with ideal results and more easy-of-use UI design.  You can even find more surprisingly services in its workspace, which includes AI Super HD, AI Anime Portrait, AI Portrait Retoucher and AI Old Photo Repair & Colorize. You can find these workflows perform well and present you with amazing results. 
Product
Pricing
User-friendliness 
Multiple languages
Multitasking
 Special advantage
No "Download" 
Live preview
VanceAI Image Upscaler
100 credits ($4.95) for using all VanceAI tools
√(concise UI)
√(four)
√(Upscale, Enhance, Sharpen and Denoise)
√(upscale image to 800%)
√(online)
√
VanceAI Image Denoiser
 
√
√
√(Upscale, Enhance, Sharpen and Denoise)
√(especially work on noisy sky photos )
√
√

VanceAI Image Sharpener

 

 

 

 

 

 

 
√
√
√(Upscale, Enhance, Sharpen and Denoise)
√(sharpen soft, motion or lens blur)
√
√

BGremover  

 
√
√
one single workspace
√(change or delete a background)
√
√
VanceAI Photo Retoucher
 
√
√
one single workspace
√(produce DSLR camera quality)
√
√
1. 

VanceAI Image Upscaler

Price: from $0.04/image

VanceAI Image Upscaler is one of the best alternatives to Topaz Gigapixel. Much like its competitors, Image Enlarger improves the resolution of your images; however, VanceAI's tool does this by 8 times. What does this mean? This AI Image Enlarger can improve the resolution of your images up to 8 times in each dimension, effectively improving the resolution by 64x (8×8=64).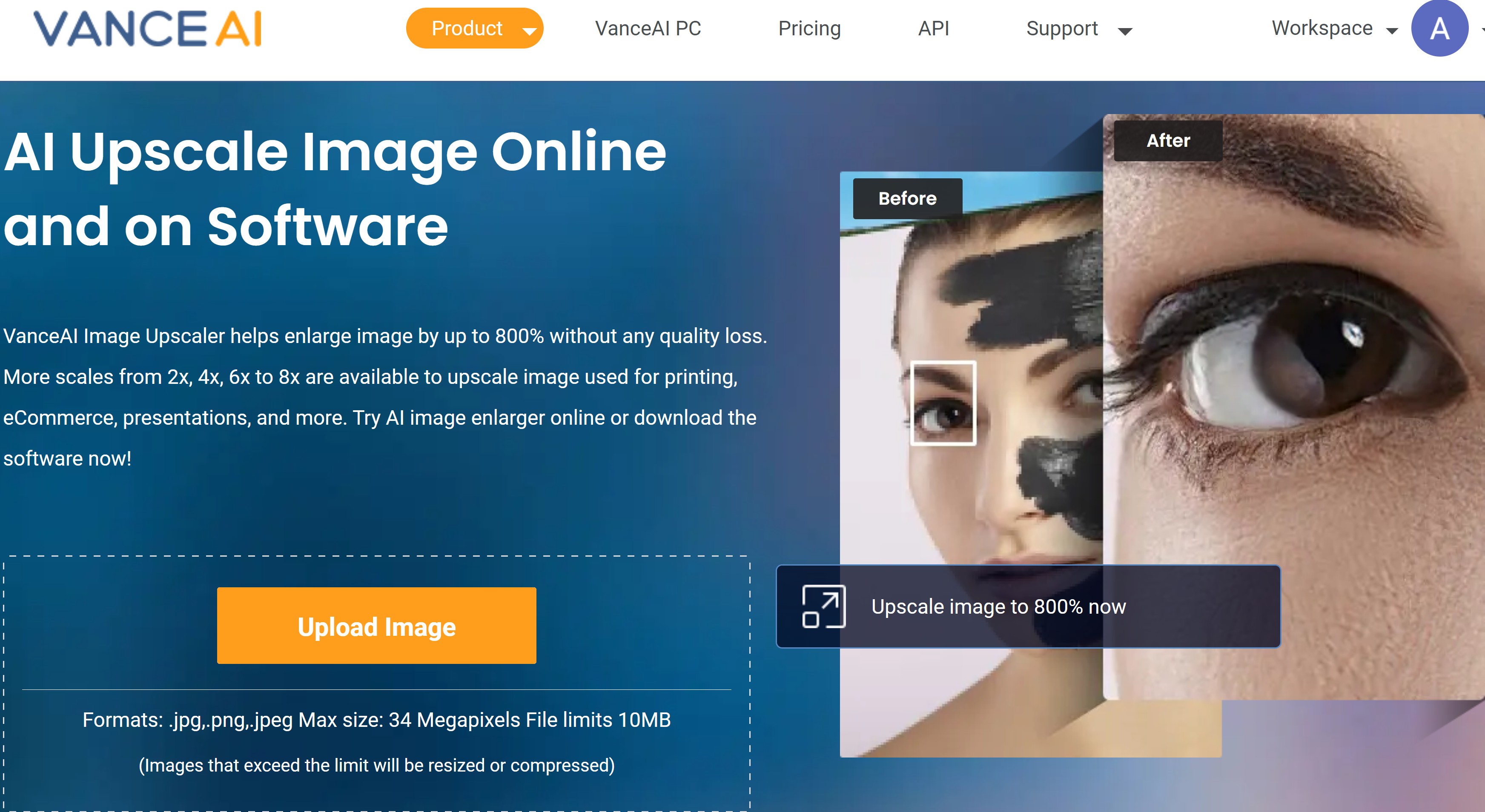 Moreover, it does so without introducing any noise.

PROS
gigantic enlargements
no noise
simple interface
CONS
only accept up to 3000×3000px images
Experience the full power of VanceAI Image Upscaler with a trial in the pop-up space on the right side!  (Sign up can get 3 credits/month for Free. Click on "×" can exit the mini workspace and return to where you are reading.)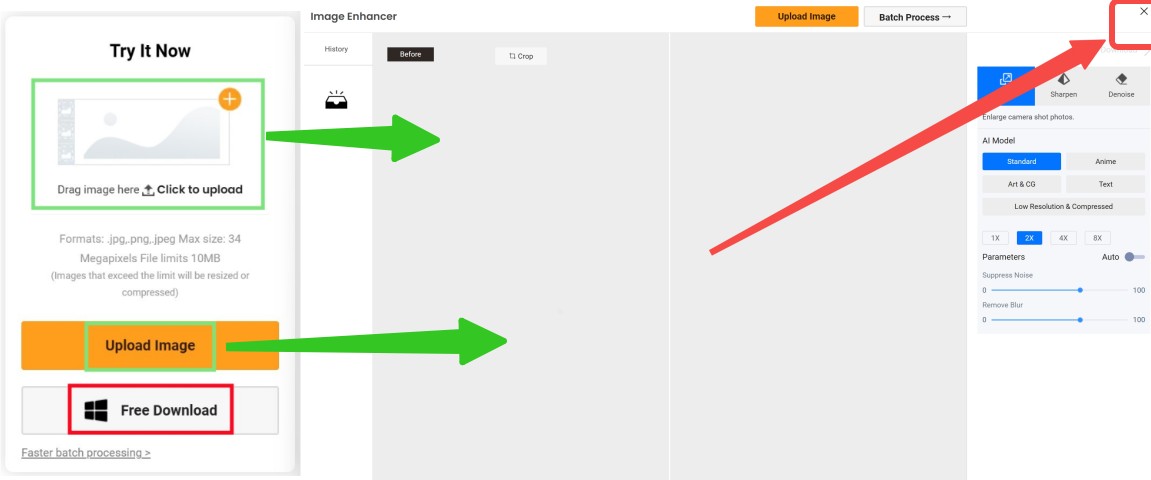 2. VanceAI Image Denoiser    
Price: from $0.04/image

VanceAI Image Denoiser is a unique alternative to Topaz Denoise AI. The crucial part of removing noise from images is not losing any detail in the process. Therefore, good denoise tools are scarce in numbers. VanceAI Image Denoiser can automatically remove noise from image while retaining virtually all detail and requiring you to only move one slider. All that for an extremely low price.

PROS
inexpensive
easy to use
retains detail if used cautiously
CONS
100% setting results in loss of detail
3. VanceAI Image Sharpener   
Price: from $0.04/image

VanceAI Image Sharpener is my number one alternative to Topaz Sharpen AI. Not only is it available also as an online version, but it also costs a lot less and does all the work for you. It helps you enhance the details of blurry photos and sharpen the edges. Moreover, it is able to recreate your good-looking photos by fixing motion blur caused by a camera shake or moving object. All that is left for you to do is upload an image, set a sharpening value, pay $0.04/image, and download when the process finishes. However, be careful with the settings. If you bump it to 100% you may end up with grainy images with a halo around the edges.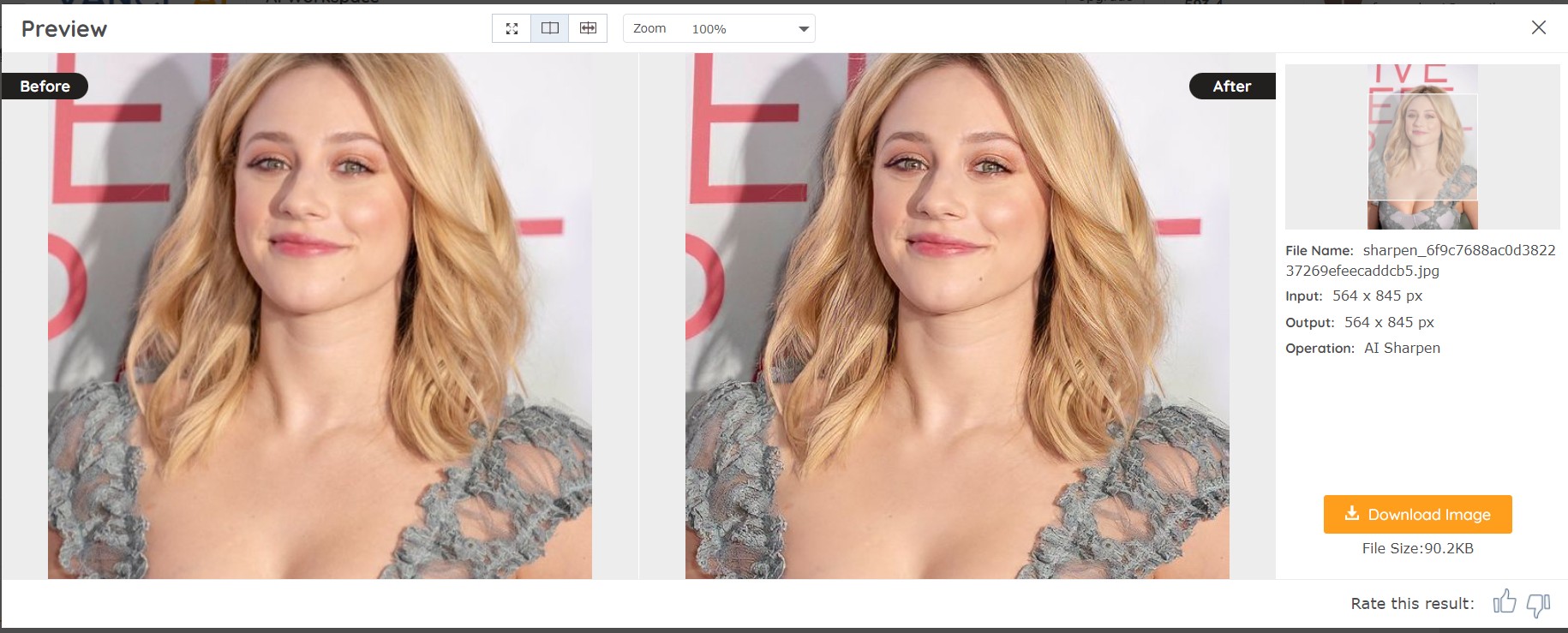 PROS
automatically greatly sharpens your images
inexpensive and easy to use
CONS
has issues sharpening the right object
introduces halo
4. 
BGremover   
Price: from $0.04/image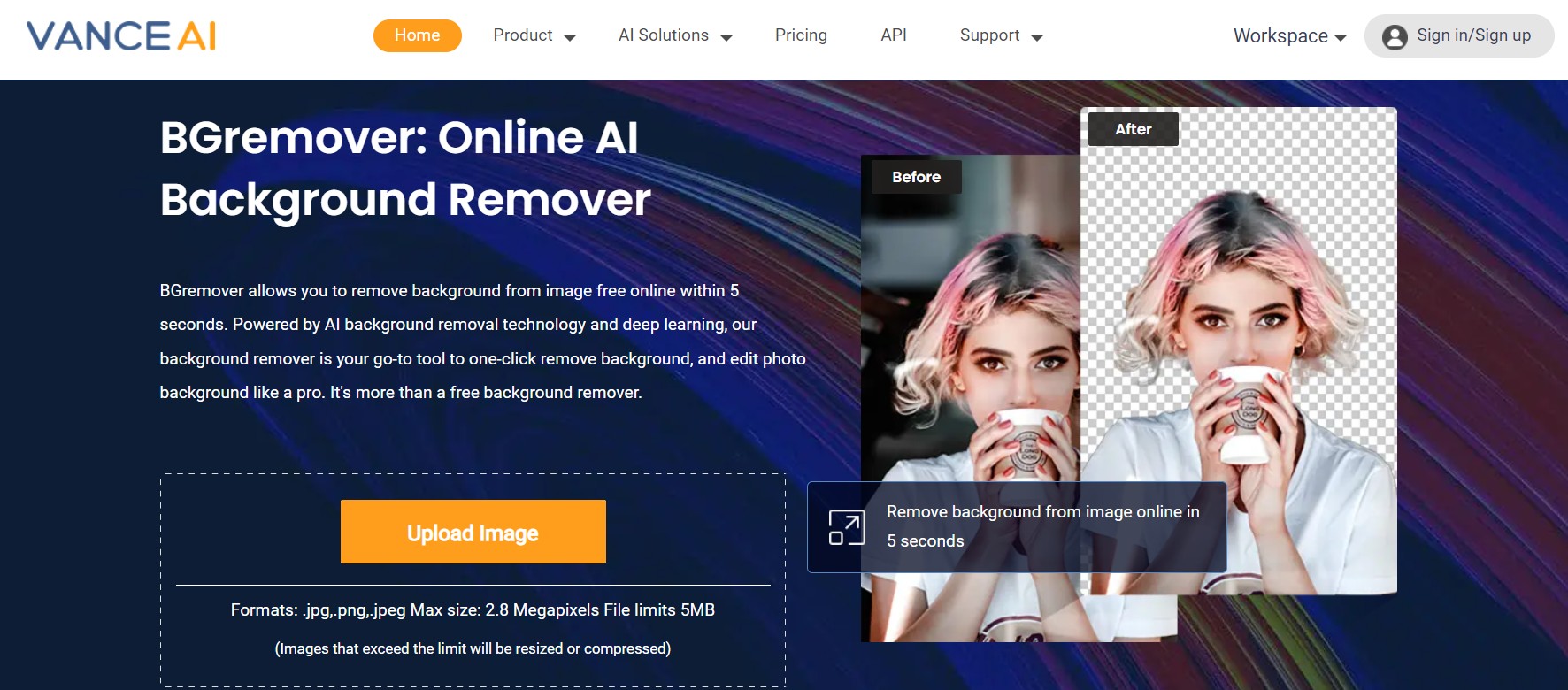 Removing the background is one of the most annoying tasks in post-processing. While Topaz Mask AI does a fine job, there exists a handy alternative: BGremover  . This crafty piece of software is not only available online, but it also helps automatically remove background online from images for you. In contrast, with Topaz Mask AI, you have to do the masking. There is, however, a downside to fully automated background removal – BGremover sometimes gets it wrong and then there's nothing for you to do.

PROS
fully automated
inexpensive and easy-to-use
CONS
lacks controls
gets it wrong on occasion
5. VanceAI Photo Retoucher   
Price: from $0.04/image

Do you feel like editing photos? Then, VanceAI Photo Retoucher is the tool for you. I mainly use it as a Topaz Adjust AI alternative. The former automatically applies all the necessary edits to your photos without you needing to lift a finger. For example, VanceAI Photo Retoucher retouches photos up to DSLR camera quality without manual effort. It has way more impressive features like color saturation, contrast, and the adjustment of photo brightness compared with Topaz Labs Adjust. However, there are a few downsides to this full automation that bugged me. Most notably, when the tool does not edit the photo the way you want, there is not much you can do about it.
Overall, if you have a lot of images that you need edited, you will love VanceAI Photo Retoucher.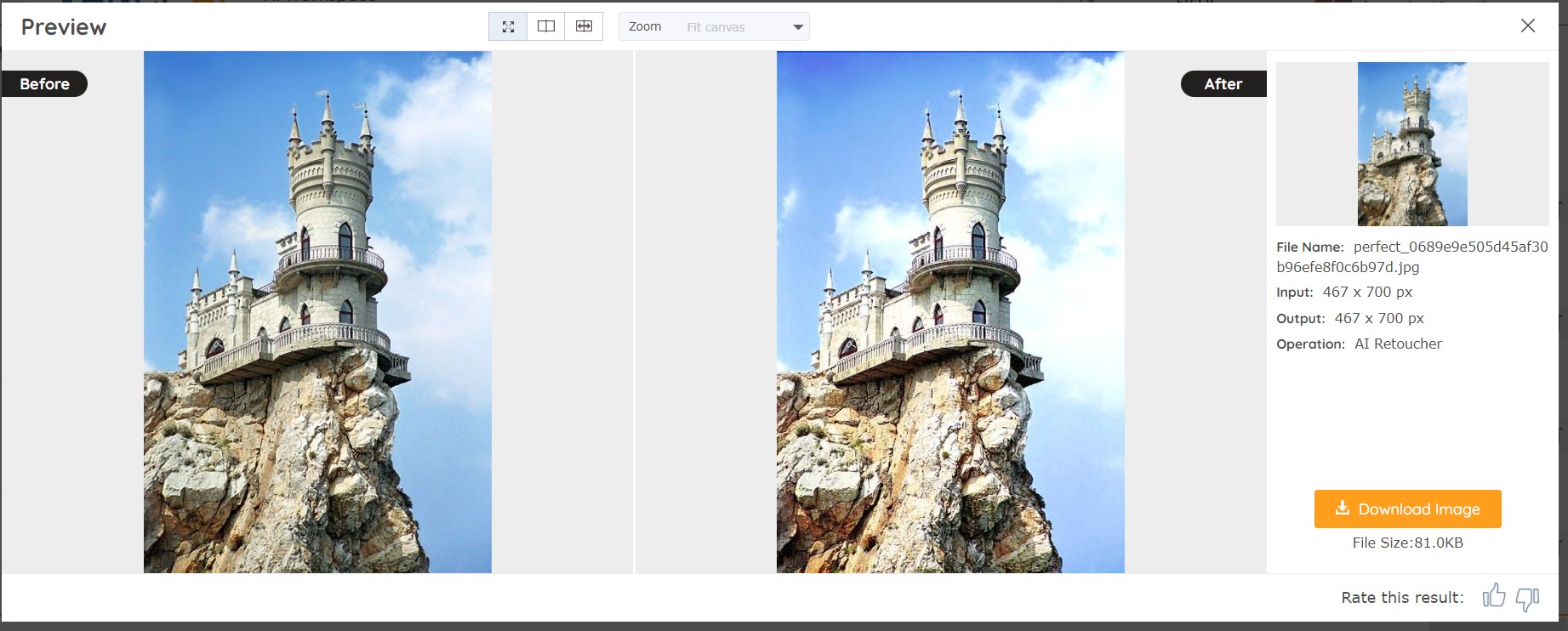 PROS
fully automated
great for batch editing
CONS
does not give you any control over the edits
occasionally edits images
Also read: Topaz Gigapixel AI VS VanceAI Image Upscaler.
Part III: 5 Software Alternatives to Topaz Labs
1. Luminar AI  
Price: $69
Luminar AI, you may use my review, is a recently released tool by Skylum that has swept over the photography tool. Being the successor to the widely-popular Luminar 4, it has brought a lot to the table. Most notably, Luminar AI is capable of outstanding photo edits thanks to its powerful AI tools that do half of the work for you. However, you still retain full control to every edit, which makes it an almost perfect photo editing software. My only issues with Luminar AI are its lack of library features, exporting options, metadata editing, and clunky masking options.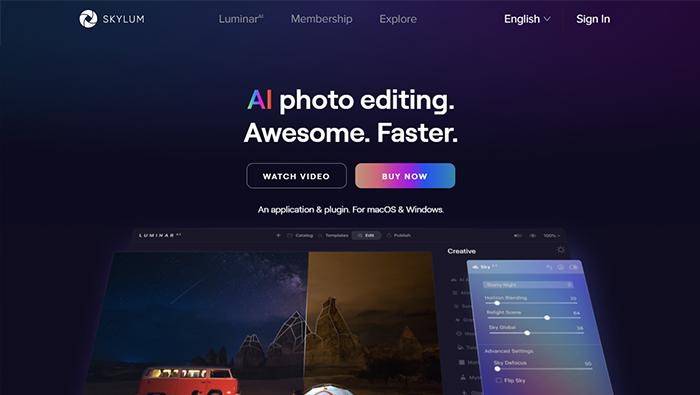 PROS
AI-powered
Uses templates (like presets)
Easy-to-use
CONS
Lacks export options
No metadata editing
Poor library organization
2.Aurora HDR
Price: $99.00
Aurora HDR is an extremely powerful software by Skylum that can be used to merge photos of different exposures into a single HDR image. This admittedly awesome tool has a plethora of built-in features that make it possible to edit photos within Aurora HDR right after the stitching. However, I have found that these edits can quickly to noisy photos. I have stopped using Aurora HDR because it kept bugging me about images of different resolution – for which Lightroom does not care. Therefore, I settled for the Adobe alternative.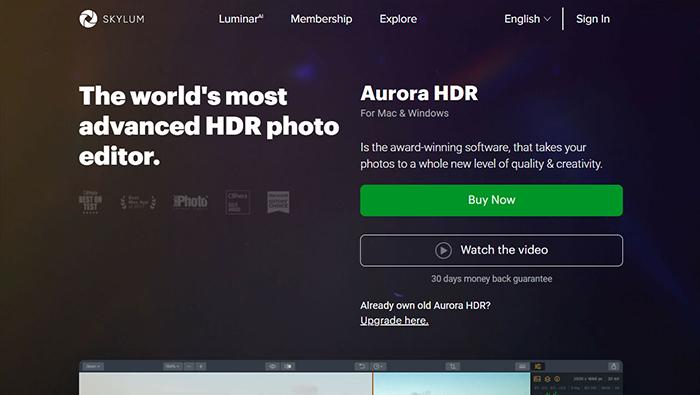 PROS
Comes with several adjusting tools
Very powerful
CONS
Settings can be easily overdone
Annoying about image resolution
3. Pixelmator Pro
Price: $39.99
Pixelmator Pro is an outstanding alternative to other photo editing apps, such as Photoshop. While some other tools may contain more features, Pixelmator Pro is less capable but a lot faster. If you need something done quickly, this is the software for you. It is the best fit for photographers that want to apply a few tonal adjustments, fix a few pixels, do some basic vector work, and perform other photo edits. Above all, Pixelmator Pro is extremely affordable at $39.99.
PROS
CONS
4. DxO PhotoLab
Price: $99.99 Essential Edition, $149.99 Elite Edition
DxO comes quite close to being a complete photo-editing workflow solution with its spectacular tools. In comparison to similar software, DxO outperforms them in lens and camera calibration capabilities, which are nearly unmatched. It also harbours a few unique features, including Prime noise-reduction, U Point local adjustments, ClearView plus tools, and Lens Sharpness. The collection of these tools make DxO one of the best Topaz alternatives. Additionally, DxO comes with a Content-Aware Fill tool that lets you remove undesired or distracting objects from a scene.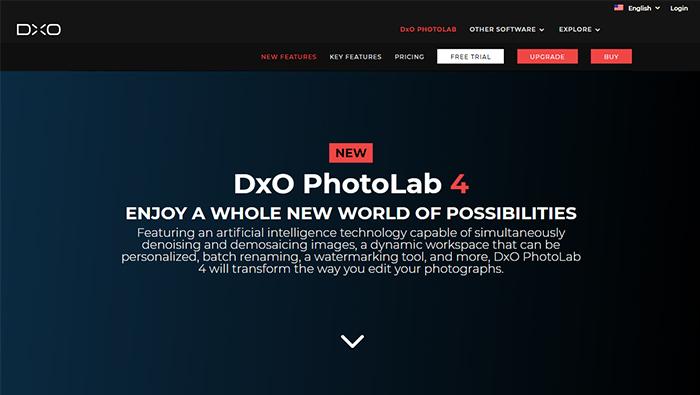 PROS
Clean interface
Powerful adjustments
Excellent autocorrection
CONS
5. InPixio Studio    
Price: $49.99, $59.99 for Pro version
InPixio is a swiss army knife of photo editing tools. Unfortunately, for now, it is only available for Windows users, except for the Photo Editor. It offers a wide variety of presets and gives you light control, making it possible to relight the scene. Among others, InPixio can improve the sharpness of images, creates a shallow depth of field, lets you enlarge images, perform basic photo edits, and share directly to social media. In conclusion, I highly recommend you download a free trial and take it out for a spin.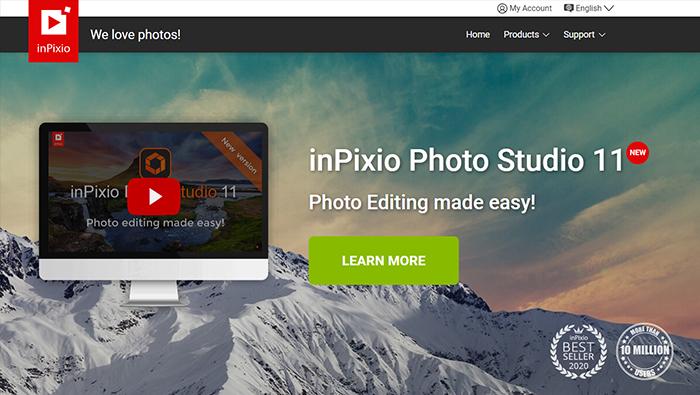 PROS
Clean interface
Simple for beginners
Affordable
CONS
Confusing pricing
No version for Mac
Lacks file management
Conclusion
In conclusion, in this Topaz Labs review of the best alternatives for Topaz products, It has covered every major photo editing tool that has similar capabilities that you can think of. Importantly, all these tools are not mutually interchangeable. For example, Luminar AI is the best at overall photo editing, while a full-suite image quality enhancer like VanceAI provides cost-effective online solutions to image enlargement, noise reduction, image sharpness, and image retouching.
This online AI-based solution would be a great alternative for Topaz Labs for you to enhance photo quality onine if you are short on budget but still want the same effect on your photo. Give it a try and you'll be amazed by its service.
FAQ
Is sharpen AI worth it?
Just as the article has discussed above, Topaz Labs Sharpen AI is designed to improve the clarity of your photo by sharpening it. This tool has a series of models to choose from: Standard, Motion Blur, Out of Focus, and Too Soft. If the problem knows the culprit of blur, it is more likely to give you ideal results. Also, the automatic settings of Topaz Labs Sharpen AI have an edge over those of other tools. After automating the Sharpen model and parameters, you just need to save your sharpened photo locally without doing other things. Hence, sharpen AI obviously deserves a try!
What is VanceAI PC?
VanceAI PC is full-featured desktop software developed by VanceAI that lets you instantly process local photos in bulk with more customization options, which will significantly simplify your workflow and boost your productivity. Free Download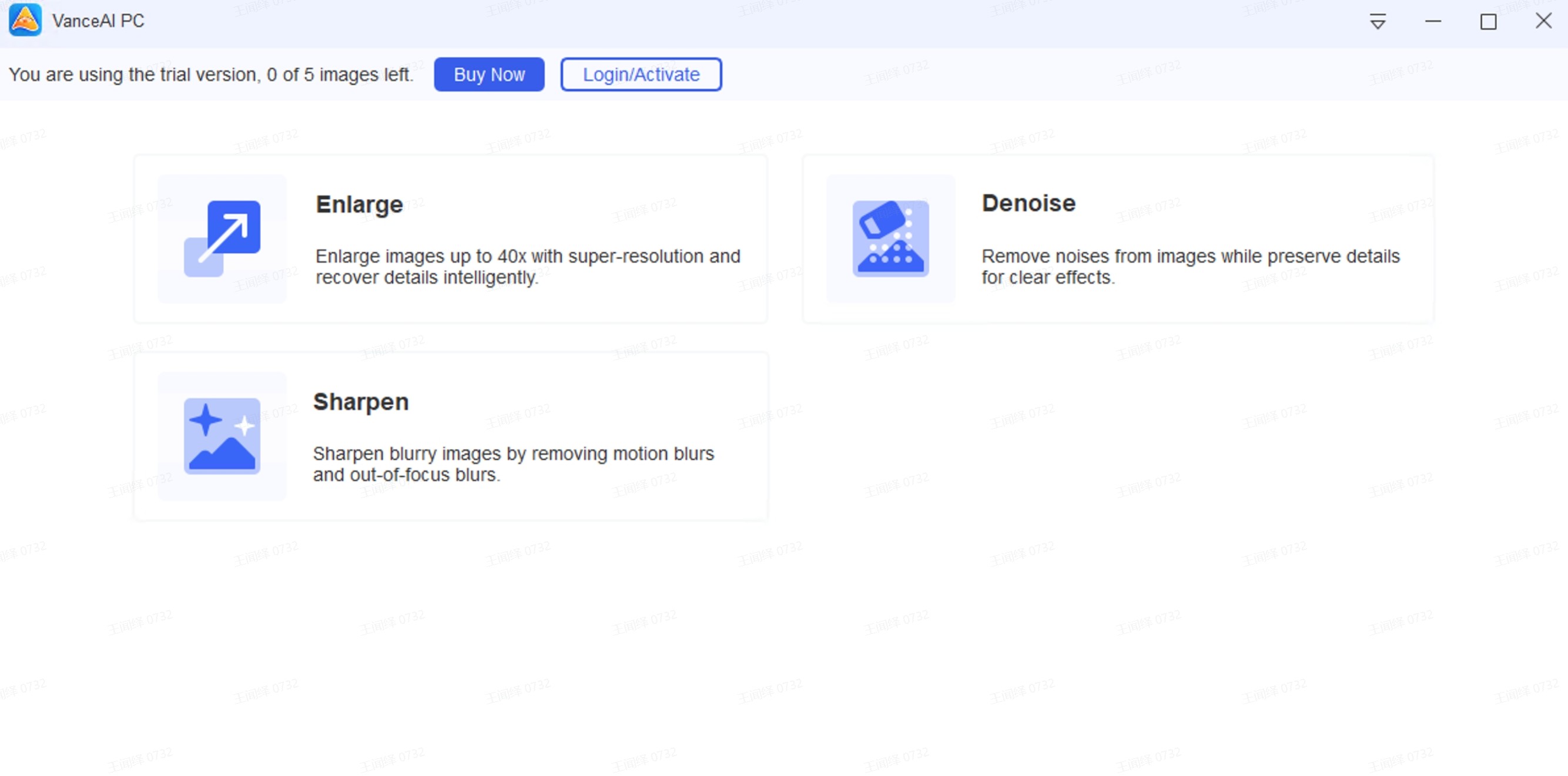 Do you find this post helpful?
Read More to Know Deeper: