AI Gigapixel is an immensely popular tool that is used for increasing image resolutions while maintaining its quality. While Topaz AI Gigapixel can pull off impressive feats such as upscaling an image by 600%, there's another great AI tool named VanceAI Image Upscaler that can be considered.
It is important because that is what an Image upscaler is actually supposed to do. Many tools fail to maintain the quality and it results in huge images that are too pixelated and hence unusable. Besides, an image processed by a tool like AI Gigapixel can be used in many ways or in many platforms such as social media, marketing places like websites and blogs, presentations, and more.  In this Topaz AI Gigapixel review with Image Enlarger in the play, we will look at features, photos, and more. 
Topaz AI Gigapixel Review
So what is AI Gigapixel? In simple words, the AI Gigapixel tool is designed with the purpose of emulating photorealistic images. The application can provide high-quality images for portraits, landscapes, architecture, etc that resemble photos taken from a DSLR. 
Pros & Cons
Pros
Good processing performance
Lower Charge on usage cost 
Automatically processing
Cons
How does Topaz AI Gigapixel work?
To produce realistically beautiful images is not an easy task and certainly not possible for every tool. AI Gigapixel, however, makes use of amazing AI and Neural Networking technologies to provide great results. Apart from that, the application has been trained with a vast quantity of images so that it can recognize and emulate photorealistic quality onto its outputs. The system learns by itself continuously and gets better.
How to use Topaz AI Gigapixel?
1.    Let's see how to take Gigapixel photos or rather how to use Gigapixel software. The first thing you'd need to do is to use the link given for AI Gigapixel. Click on Try for Free and enter your email address.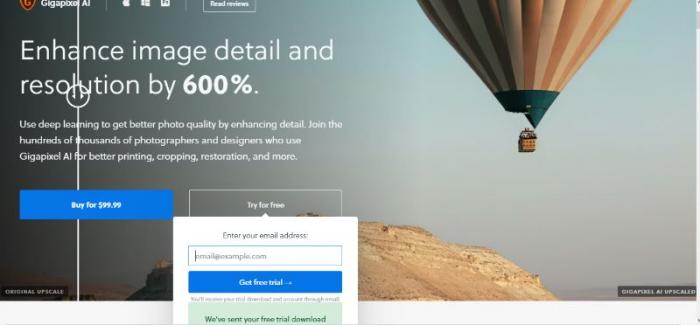 2.    Go to your email inbox and use the link to start the download. Install the software by running the setup file. The setup can take a while, considering that it initiates extra downloads during the installation.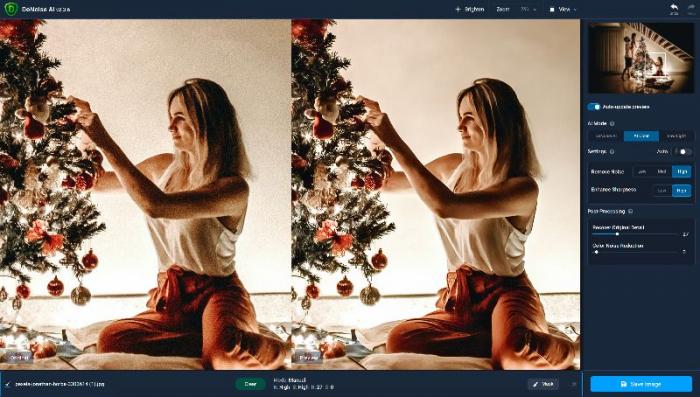 3. Launch the software and open the image in the application. Use the settings on the right to upscale the image and save the image once done.
VanceAI Image Upscaler is a more advanced type of technology that not only automates the entire process of image editing but also offers clever algorithms to enhance and beautify these photographs. This online tool is quite user-friendly, as it takes care of almost all of the chores from beginning to end.
Pros & Cons
Pros
Cons
The mobile application is still in developing
How does the AI enlarger work?
VanceAI Image Enlarger is based on the latest Artificial Intelligence and Deep Learning technologies, which are, of course, similar to those utilized in image processing. Although AI is applied as the main core of image processing in many other applications, it is only utilized to automate certain activities such as adjusting colors, processing image alterations, and so on.
How to use the AI enlarger from VanceAI?
1. Access the website
First of all, you can use the link given to access the Image Enlarger website. From there, you will need to click on Upload Image, which will open the VanceAI Workspace.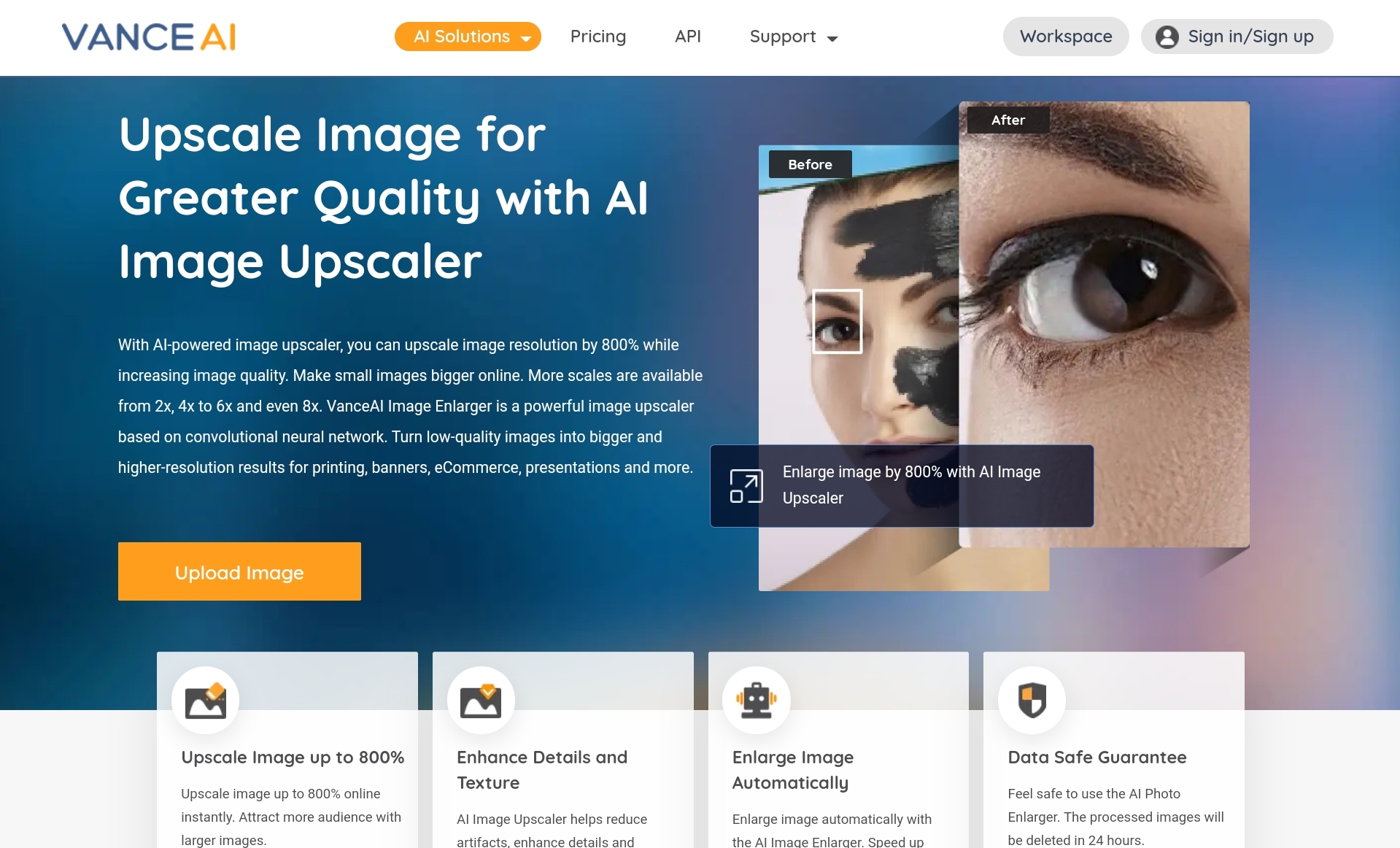 2. Upload Image
The Workspace is where you can check your current subscription details as well as upload images. Use the plus sign to open the window, select an image, and upload it. The application will start processing the image once you click on Start to Process.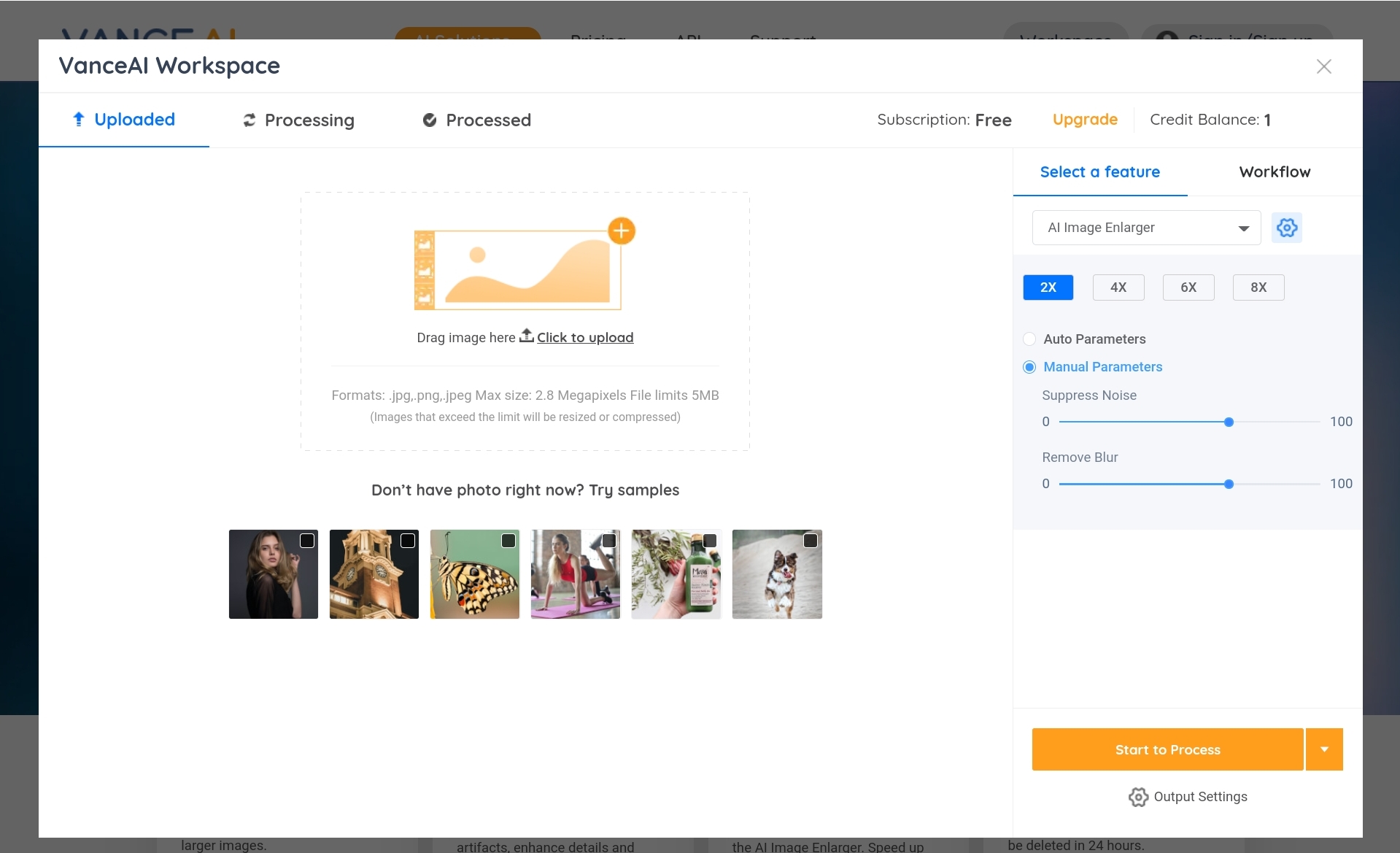 3. Download Image
Simply go to the Processed tab. Use the Preview button on the right of the image as this will display the Before and After images. Use the Download Image button to save the image.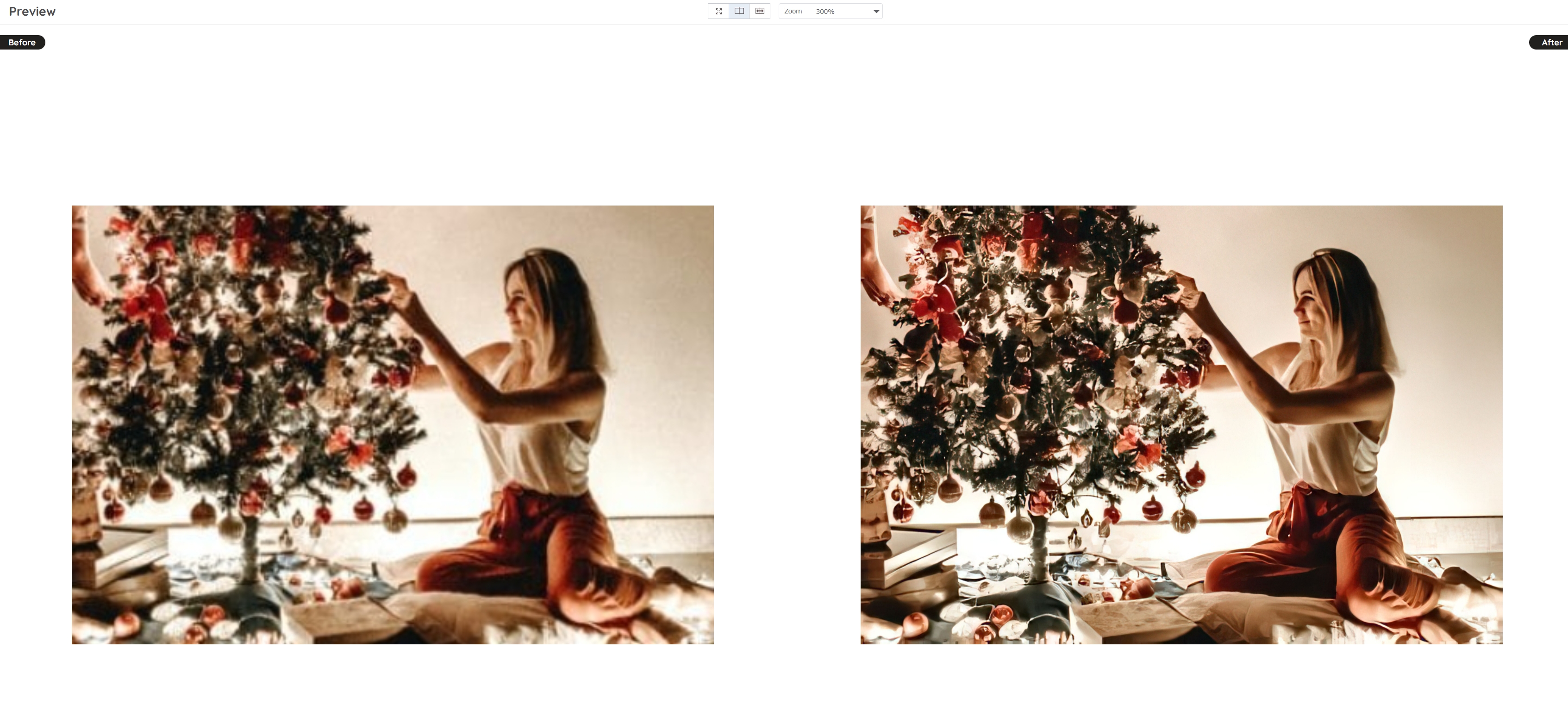 Upscaling models
VanceAI Image Upscaler provides 5 different image upscaling models. Let's dive into them and see which you can choose to get your desired upscaling effect.
Standard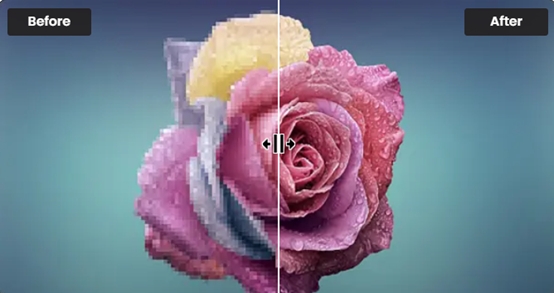 One of the upscaling models from VanceAI Image Upscaler is the Standard model, which is called EnlargeStable. It enables you to upscale any kinds of images, including photos taken by camera, paintings, landscape photography, and so on. If you have a general photo to upscale, never hesitate to try this Image upscaler to enlarge image online or on AI upscaler software.
Anime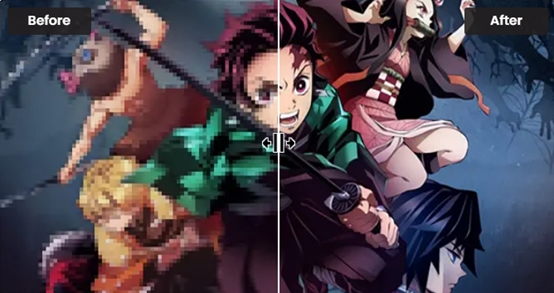 The Anime model of VanceAI Image Upscaler is the best option for anime upscaling. This model can convert old cartoon, anime, and comics to high definition and improve the details. It is divided into 3 submodels: Anime_4x_AnimeSharp, RealEsrganStable and Upconv_7. Simply choose one and start to upscale image from animation to 2K, 4k, or 8K with this AI image upscaler now! If you prefer software, image upscaler software is here for you.
Art & CG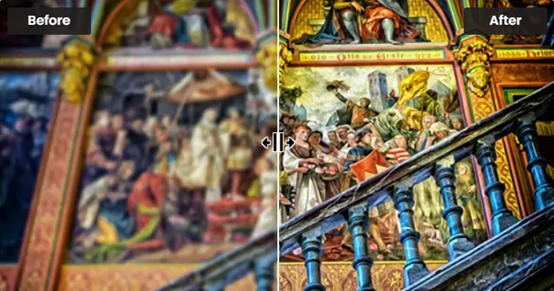 The Art &CG model of this AI Image Enlarger allows you to enlarge CG, art image, drawings or paintings online and restore the original texture instantly. This model is called Universal_UltraSharp_4x. If you want an AI art upscaler to improve image resolution to show the image details more clearly. VanceAI's online Image Upscaler can do this perfectly. And you can have AI image upscaler software to upscale CG images if you need.
Text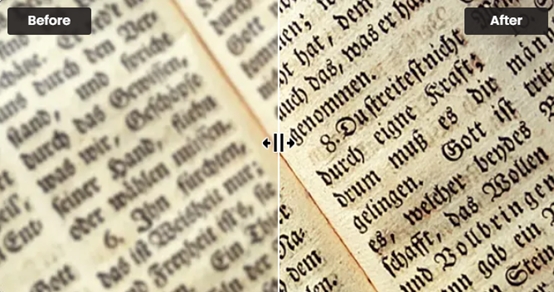 Legible text images can be very essential, including e-signature, e-contract, and scan files. VanceAI Image Upscaler provides you with a text model called Text_4x_TextSharpV1 to AI upscale image with blur text. If you are having trouble upscaling blurred text on a mass of paper documents, this online image enlarger from VanceAI is here for you.
Low Resolution & Compressed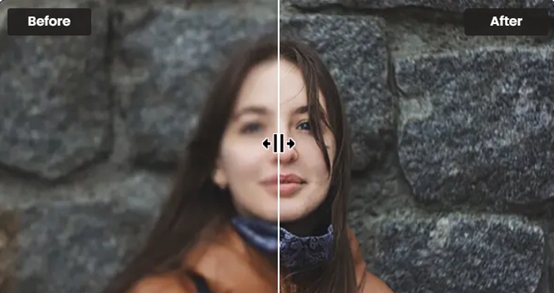 Low Resolution & Compressed model from VanceAI online image upscaler can upscale low resolution and compressed pictures to HD in one click. If you need more delicate product photos, portraits or wallpaper, this model will always satisfy you. It will never be too late to upscale such images online with VanceAI Image Upscaler or with upscaler software for PC!
VanceAI PC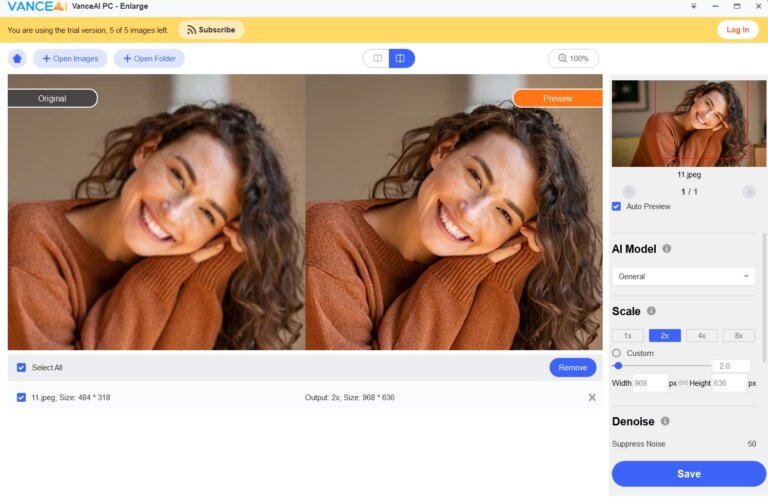 If you need more convenient and professional AI upscaling software, VanceAI PC is your best choice. As AI upscaler software, VanceAI PC helps enlarge image without pixel loss and improves image quality with 100% precise details with advanced AI algorithms.
Performance: Topaz AI Gigapixel VS VanceAI Image Upscaler
Now for the final section of this AI Gigapixel review, we will process and show results of a couple of images processed by both of these tools and compare them. 
The output here looks stunning as the tool manages to upscale the image to twice its original size and heighten the quality by a considerable margin. The textures and shadows looks brilliant and there is no visible lack of depth. 
This is also a great output from AI Gigapixel though considering the high amount of time it took to process the image plus the quality of the image not exceeding that of VanceAI's, this output overall is a bit underwhelming.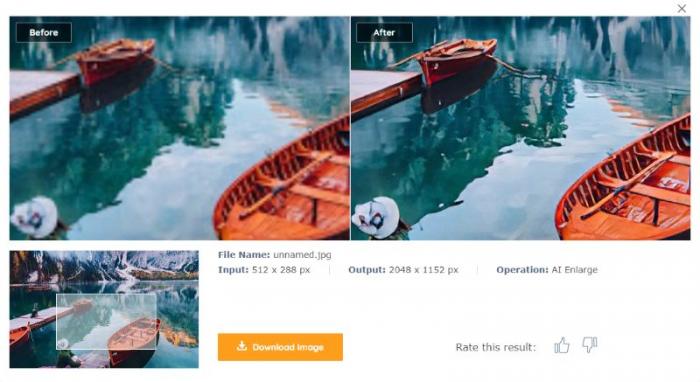 The results again from VanceAI Image Upscaler are amazing. The colors, textures, and depth are simply attractive.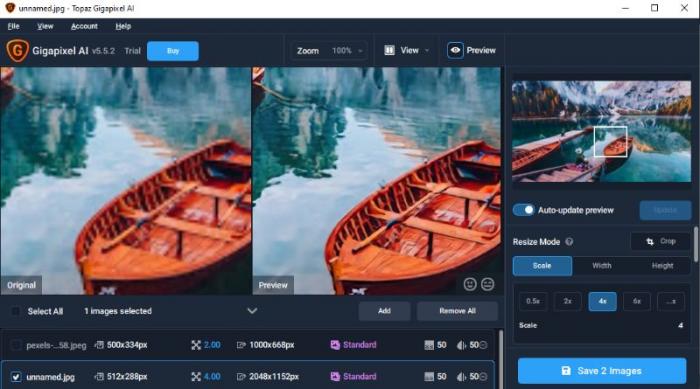 The results this time from Gigapixel are equally good from Image Enlarger. The two outputs look identical with all the colors and other details well managed. 
Conclusion
Both of these tools, AI Gigapixel and VanceAI Image Upscaler, utilize their respective AI based technologies extremely well. They both also deal with different kinds of images really well, offering results that are realistic and stunning at the same time. The difference lies in modes of usage. While AI Gigapixel is a software application, the Image Enlarger is an online tool with an option for offline use as well. Gigapixel is a more famous tool but when it comes to processing images, it takes a long time. In such cases, AI upscale can be a better alternative since it hardly takes seconds to process and display images with equal image quality. 
Related article: Best 10 Alternatives to Topaz Labs Products Review 2022.
Do you find this post helpful?
Ammar Kachwala
Having started writing for a year now, I have written articles, guides, and reviews about various topics that deal with gaming, Linux, science, literature, and now, AI-based image processing technology such as Vance AI. I enjoy writing about technology in-depth because there's so much to know.