There are thousands upon thousands of applications and tools that brighten image with such ease that almost everyone knows how to do it. However, these applications are actually effective when it comes to getting that perfect type of brightness. For such tasks, you more often than not need an image brightener tool, which is more inclined towards professional design and art standards than just any random image brightener option in devices. We will go through some of the best image brightener tools, like a photo retoucher from VanceAI that can lighten images with the kind of standards we'd expect and offer even more than that.
Brighten Image with VanceAI Photo Retoucher
VanceAI Photo Retoucher is one of the applications on the Internet that is recent but gaining good momentum each day, thanks to its wide variety of features and tools being offered for free, to some extent. The AI Photo Retoucher is an online tool based on Deep Learning image processing technology. Let's get a quick overview of the entire application.
Price: VanceAI Photo Retoucher or VanceAI products in general, can be used for free for up to five times (also called credits) per month. After five uses, you will need to pay either $9.90 or $19.90 per month depending on your plan. The paid versions offer several features that improve quality of life and make photo hd with VanceAI.
Compatibility: The VanceAI Photo Retoucher is an online tool and should work on most browsers considering that they are upgraded to a higher version. They also offer a software edition though it does not have all the tools just yet.
VanceAI PC is full-featured desktop software developed by VanceAI that lets you instantly process local photos in bulk with more customization options, which will significantly simplify your workflow and boost your productivity. Free Download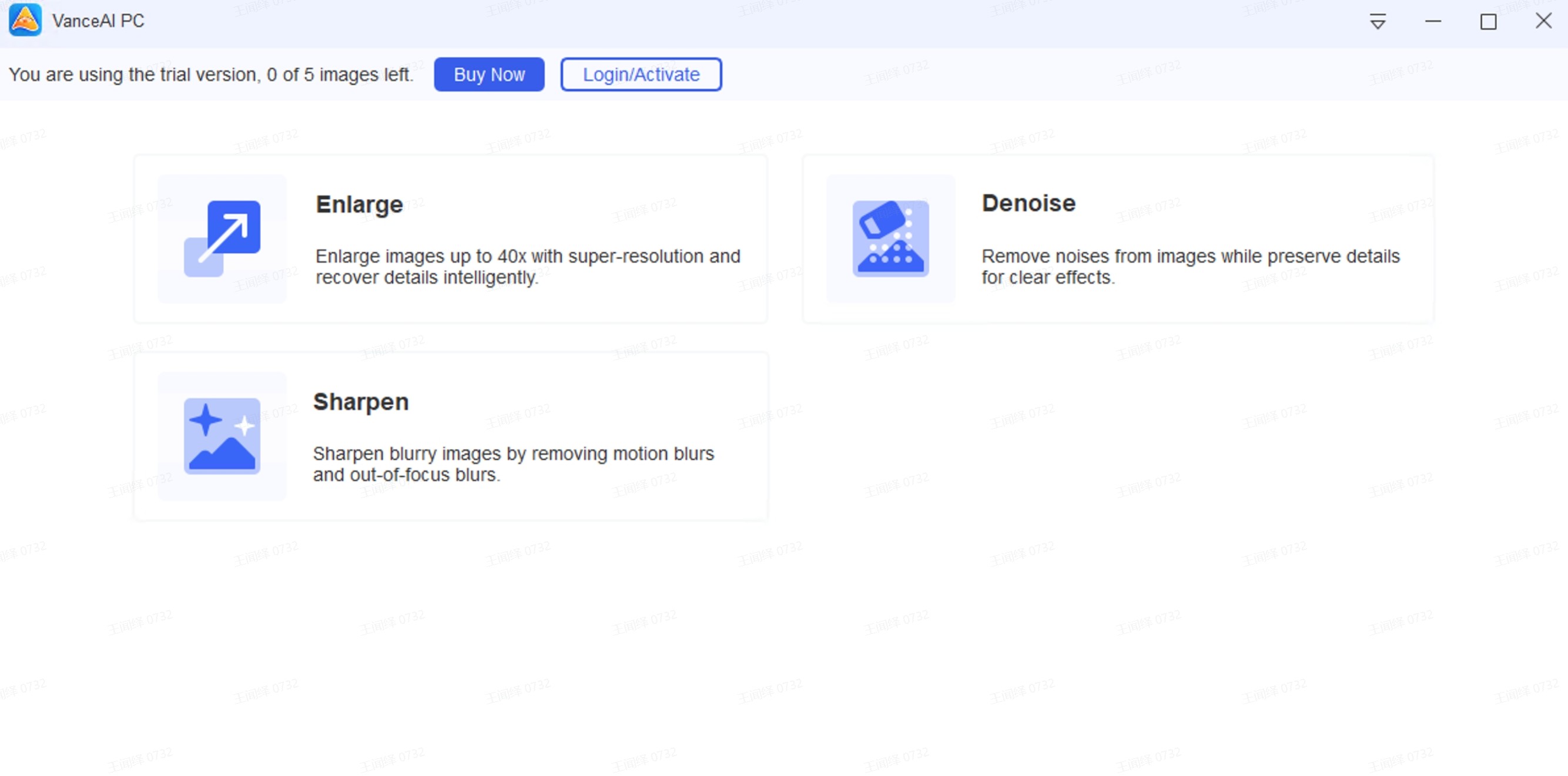 Also read : Top 10 AI Image Brighteners Review.
Features:
As mentioned before, the series of image enhancer services from VanceAI is powered by Deep Learning and Artificial Intelligence-based technologies, including VanceAI Photo Retoucher. Due to this, the online tool is intuitive in design. It can lighten images, fix color saturation issues, chromatic aberrations, etc. automatically by detecting them.
It does not require the user to do manual work such as placing images, adjusting the settings, etc. All the user has to do is upload and their work is done. Moreover, with the paid options, you can batch process 5 to 10 images at once, saving a lot of time and energy.
The brighten an image aspect of this application is considered to be on par with DSLR levels of quality. Here too, it achieves this with the help of the heavy technology running behind it.
You can use this as a replacement to Photoshop in a way since VanceAI Photo Retoucher is capable of giving outputs in PSD image file format. Furthermore, VanceAI ensures your image's privacy and security by immediately deleting them from their servers after 24 hours of upload.
How to Use:
You can reach the VanceAI Photo Retoucher home page.
Click on the Upload Image button and upload a photo from the prompt that appears. After that, click on Continue.
Click on Ready to Process to retouch photos and wait for the application to process the image and display the comparison image with the Download button.
Hit Download to save the image.
Pros:
Automatic process to brighten an image plus an easy to navigate UI.
Good paid options with cool features.
Cons:
Manual editing options would be better suited for some images.
Also read: Get High Contrast Images with VanceAI Photo Retoucher
Lighten Images with Photoshop
Photoshop is another widely popular image brightener and image editor tool in general. With Photoshop, you can transform an image into any which way your creativity goes. It is also a powerful application, which can lighten images with great quality. Let's see how to lighten an image in Photoshop and other information you'd need to know.
Price: Adobe Photoshop will cost around $20.99 per month for an annual plan. You can get yourself a free trial of 30 days if you add Adobe Stock to the purchase. You can also cancel your plan before the trial ends its 30-day mark.
Compatibility: Adobe Photoshop is software that works on desktops (Windows and Mac) and iPad systems. Although not strictly necessary, Photoshop is one of those applications that is likely to perform faster on systems with good processors, graphic cards, and RAM.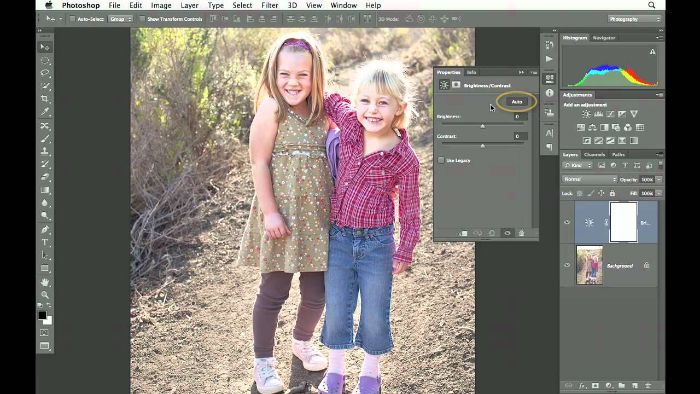 Features:
Photoshop has tons of features, most of them based around image editing and sharing. For starters, Photoshop supports many image file formats, including formats such as RAW, TIFF, PSD, and many more.
This image editing software also offers a vast reservoir of digital storage in the form of cloud storage that can easily store data worth 100 GB and this number can go even higher. A group or even an individual can conveniently store all their Photoshop-based works in this cloud storage.
Photoshop can offer multiple ways of fixing a problem, which is often rare for other applications to do so. In the case of brightening an image, Photoshop can still fix it however the user wants it. It can manipulate the very colors present in the image, adjust the brightness, or use graph and curve methods.
Photoshop is designed like traditional desktop software, which seems complicated to newcomers but at the same time offers a great workspace with all your tools displayed upfront.
How to Use:
One of the simpler ways to brighten an image in Photoshop is to use the Adjustments settings. First, open the application and open the image you want to use.
Go to the Images option and then click on Adjustments.
You will see the option of Brightness and Contrast there, which you can adjust according to your preference.
Pros:
Comprehensive features and application.
Cons:
Can be too expensive as a first-time purchase for beginners.
3 Free Online Image Brighteners
1. Raw.pics.io
Price: You can use this online application for free.
Compatibility: Raw.pics.io is an online tool and it will work on most browsers.
Features:
There is much more you can do with this application than adjust brightness and contrast. There are features such as cropping, scaling, color saturation adjustment, etc that can easily go with lighting effects of the image.
You can manage your image files in a better way with this online tool as it has the option to group all your images used in the current project and save them all as a single PDF.
You can instantly share your work through this application onto a number of your social media platforms, such as Facebook, Google+, Pinterest, etc.
You can also mess around with cool blur effects and curve graphs to influence the lighting of the image on a much detailed level.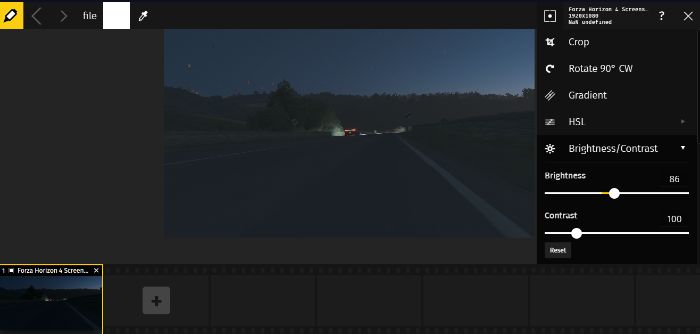 How to Use:
Go to the website by clicking here and clicking on Start.
You will then see another page that asks you to upload an image. Upload an image and proceed.
On the editing page, click on the Edit tab from the left sidebar and use the Brightness settings to adjust the brightness.
Once done, simply click on Save from the top to download the image.
Pros:
Easy to use.
It has a good number of editing options.
Cons:
2. PineTools
Price: PineTools is fully free to use for any users.
Compatibility: You can use PineTools on most browsers without a problem.
Features:
Though not heavy on features, PineTools' image brightener does offer essential features such as detailed zooming and panning of the image.
You can zoom in to the finer details of the image to ensure that your output is made how you expect it to.
There is little to no navigation needed in this application since the tool itself is built on the same page.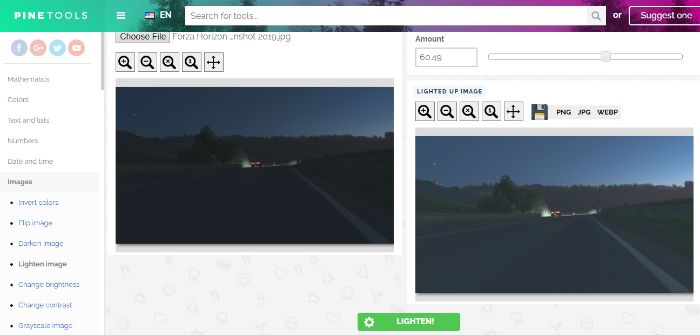 How to Use:
Go to the application's home page by clicking on this link and click on Choose File.
Set the Brightness amount on the bar to the right side and click on Lighten just below.
Once done, simply download the image.
Pros:
It can save the output image in multiple different file formats.
Cons:
It doesn't offer much besides the basic features.
3. IMGonline
Price: It is a free-to-use online application.
Compatibility: It will work on most browsers and works smoothly on mobile phones as well.
Features:
You can adjust the brightness beforehand, allowing a better view on how to lighten image.
You can also set the image file type you want your image to be converted into as output.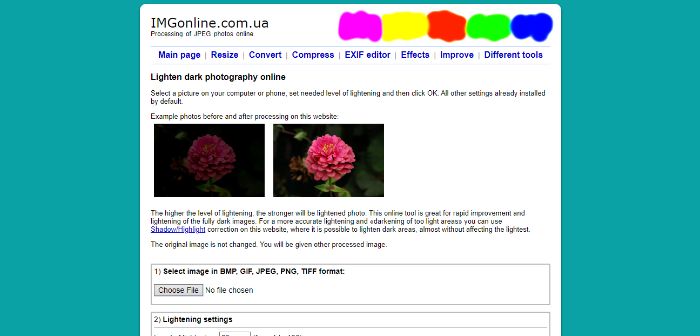 How to Use:
Use the link given and click on Choose File.
After uploading the image, adjust brightness and other settings as per your choice. Now, press OK.
When it is done processing, click on the download option to save the image.
Pros:
Easy to use and effective.
Multiple file formats supported.
Cons:
The UI could be better designed.
Conclusion
Image brightener applications have come a long way from just adjusting brightness. These applications are more than enough to brighten an image. The first two applications especially are more packed with features outside of lighting effects to better compliment the whole image whereas the rest of the three applications are better suited for the users who want a quick application that can get straight into the process. Click to check 5 seletive methods to animate a picture.
Also read: Photos Makeover with VanceAI Photo Retoucher
Do you find this post helpful?
Yes
No