There are many instances where you find a really good picture on the Internet but only to realize that it is either too small or large. However, now you can simply use an image size converter or Image upscaler to get the image to the size that you want. You can convert image size online with simple steps and get good results as well. Not to mention that some applications also enable you to convert image size while enhancing the image at the same time. You can convert thumbnails to full-size images online while maintaining their quality. This can be really useful for websites, social media posts, and other similar tasks. The following five image pixel size converter tools are the best you can find.
Best 5 Image Size Converter Tools
| | | | |
| --- | --- | --- | --- |
| Image Size Converter | Price | Features Options | User Friendly (grades) |
| ResizePixel | Free | Enhance images as well as resize images | Easy to use |
| Img2Go | Free/Paid | Multiple image editing tools, various upload options | Easy to use |
| VanceAI Image Resizer | $9.99-$19.99 | AI-powered image enhancement, various editing tools | Fast processing, excellent results |
| ImResizer | Free | Quick resizing, specific dimensions, customizable options | Easy to use |
| Toolur | Free | GIF Maker, Password Generator, image optimization | Flexible settings, various editing and conversion options |
1. ResizePixel
Price: This image size converter online is absolutely free to use for all users. 
The real advantage of having this tool is that it offers a few other features that are really useful for enhancing images as well as resizing them. You can use this tool as a JPG image size converter or for PNG and other file types as well. This online tool is one of the easiest to use, as users only need to upload their image, change a few settings, and the images will be ready. Try it here!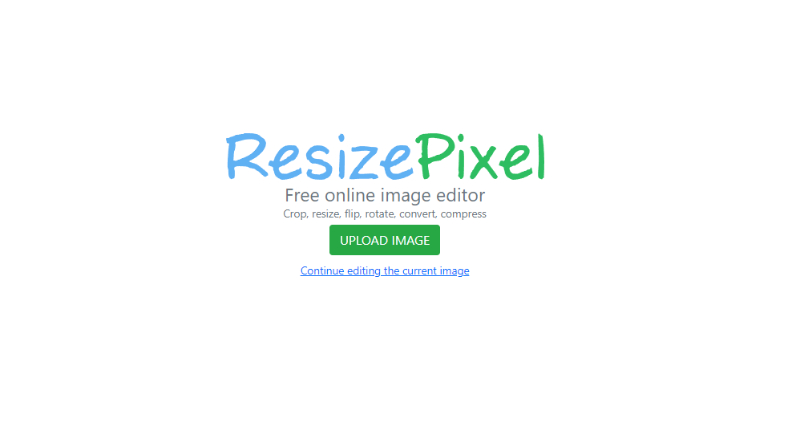 How to use:
1.    Make use of the link given above and click on Upload Image. 
2.    Choose the Resize feature and make changes to the settings as per your preference. You can set the exact dimensions needed. Use the Resize button to apply the changes.
3.    Click on the Download button below to save the image to your device. If you are not satisfied with the result, you can use some tools to make photo hd.
2. Img2Go
Price: You can have access to all of the features but with limited use with a free account. The paid account will grant you unlimited and maximum access to all of its features for $6.50 per month.
This image size converter is a really great tool to use online since it offers multiple image editing tools that can be used by basically anyone. Not to mention that it offers multiple ways of uploading images, namely Dropbox and Google Drive. Moreover, you can also paste the image URL. You can also change your output file type and make changes to the image DPI ratio as well. Try it here!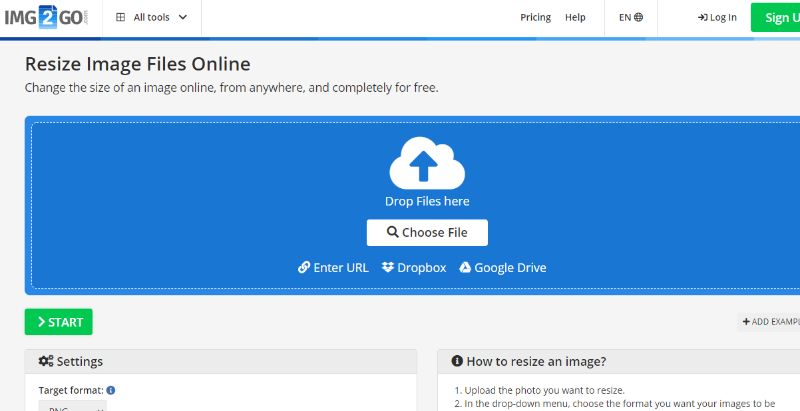 How to use:
1.    You can use the link above to get to the website. From there, upload an image by using any of the upload options. 
2.    Change the settings below as per your requirements. Next, click on Start below. 
3.    After the image is done processing, download it. 
3. VanceAI Image Resizer
Price: The image resizer from VanceAI offers three free credits. After that, you will need to buy a subscription that costs $9.99 or $19.99, depending on which subscription you choose. 
VanceAI is one of the best photo enhancer services that makes use of AI and Deep Learning to process and enhance images. It will deliver best possible details and super HD output for you. It will also optimize your product photos by increasing resolution, sharpening details, correcting colors, and improving quality. It has a vast list of tools that you can use for image editing. For instance, it has the VanceAI Image Cropper,  VanceAI Image Upscaler, VanceAI Image Sharpener, and more. It processes images fast and gives great results.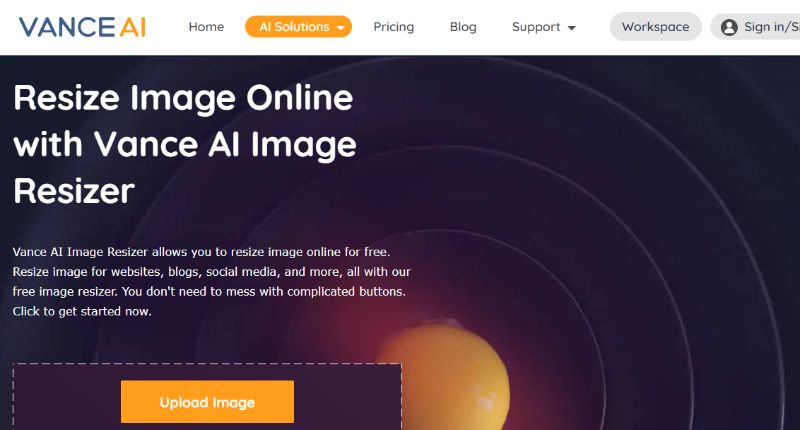 How to use:
1.    Click on Upload Image once you reach the site by using the link given above. 
2.    Use the image resizer to resize your image. You can convert image size by using a preset or by typing the required dimensions directly. Click on Scale.
3.    Use the Save & Download button to download the image. 
VanceAI PC is full-featured desktop software developed by VanceAI that lets you instantly process local photos in bulk with more customization options, which will significantly simplify your workflow and boost your productivity. Free Download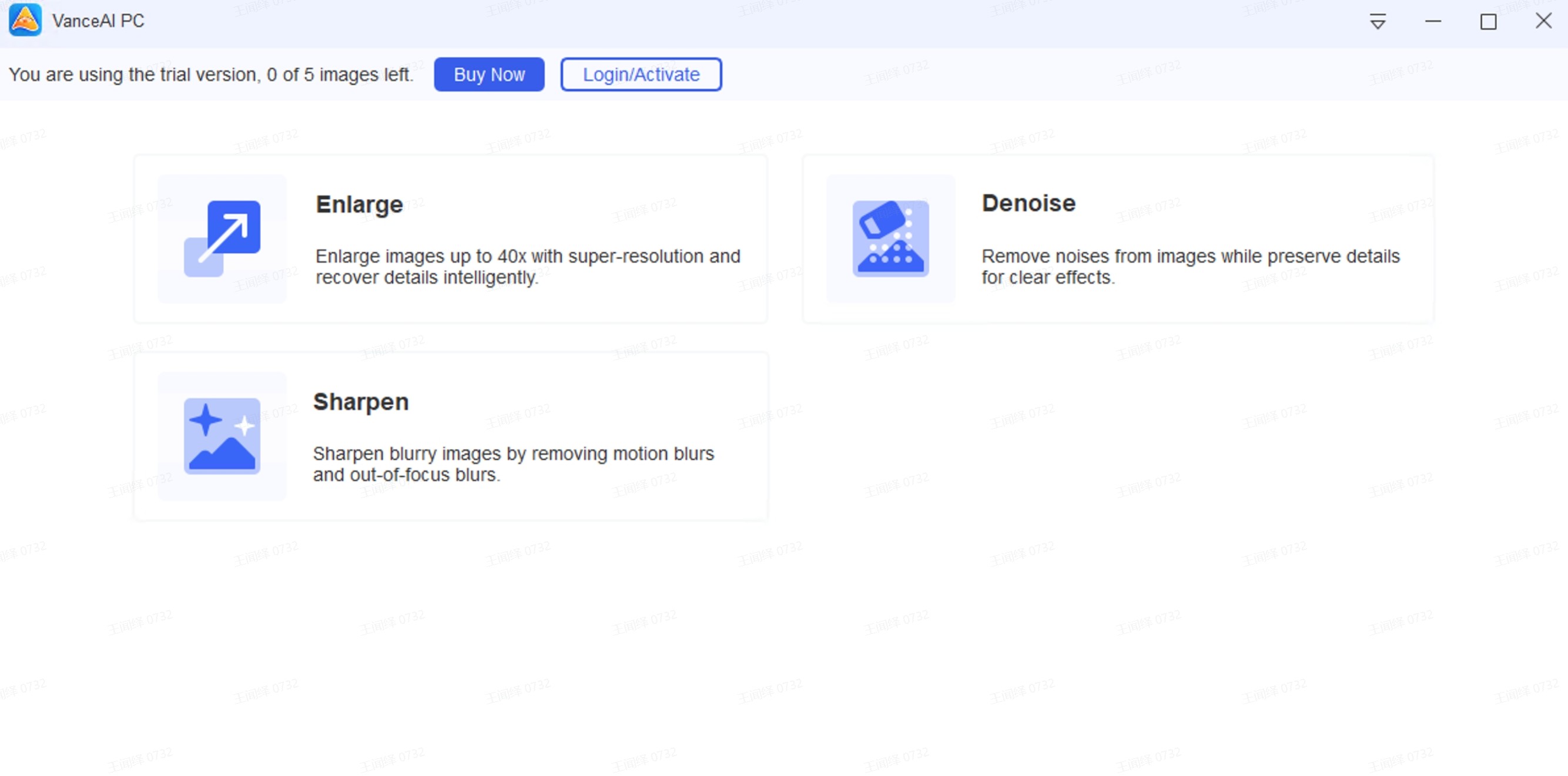 4. ImResizer
Price: This online image size converter is fully free to use. 
You can use this online app to convert image size quite easily. While this application is unlike the previous ones such as VanceAI, wherein you get multiple different features such as image cropper tools, ImResizer is still a good choice. It is a quick image resizer tool that also offers a feature for users who want really specific dimensions. In that, you can make changes to your image DPI, its file format, and resolutions. Try it here!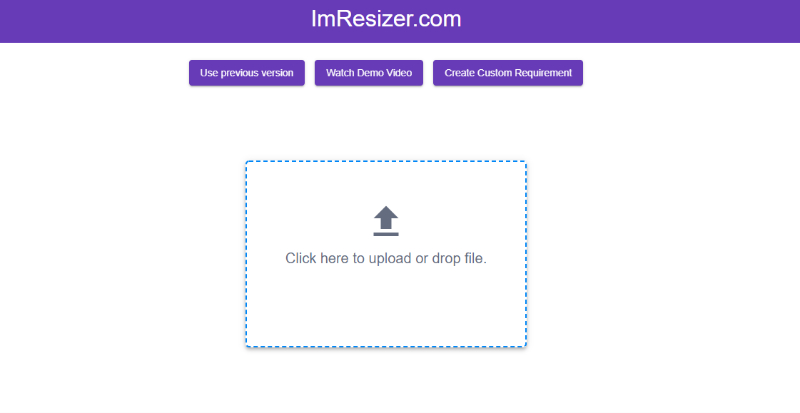 How to use:
1.    You can visit the site and make use of the upload box. You can either select an image or drop an image there. 
2.    Wait as the application processes the image. Otherwise, you can also make use of the Custom Requirement tab. 
3.    Download the image using the download options given.
5. Toolur
Price: This is a free-to-use tool online that doesn't require any downloads or accounts. 
Just as VanceAI, this image resizer application online is also a multi-purpose tool that offers useful features such as GIF Maker, Password Generator, and more. Users can get a decent amount of flexibility when it comes to making changes to their image before processing. They can adjust the output file format of the image, rotate it, crop the image, and even optimize it through various compression methods. Not to mention that they can change PNG to JPG and PNG to ICO as well.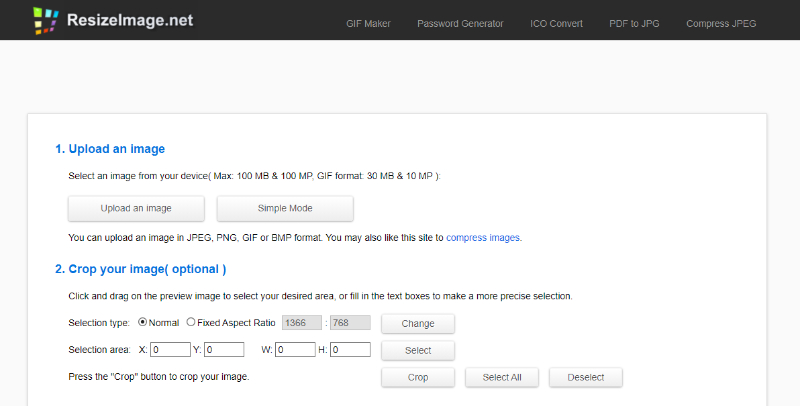 How to use:
1.    Use this link to access the image size converter tool online. Use the Upload an Image button for uploading images. 
2.    You can play around with the settings to choose which settings work best with the image. After that, you can click on the Resize Image button below in white. 
3.    Download your image after it is done processing. 
Conclusion
You can easily get any image resized with these tools. Furthermore, most of these applications offer many great features that you can use alongside the resizer feature to make your image perfect. The VanceAI Image Resizer can easily be used with an image cropper, for example. Not to mention that most of these applications are also free to use and require no downloads or accounts. You can get quick and great results with these applications. 
Read more:Top 10 AI Reverse Image Search Tools
Do you find this post helpful?