Watching cartoons is something that we've all loved at one point in our life. Whether you watch cartoons online on a regular basis or feel the urge to tune into your favorite cartoon movie once a month, you would've wondered where to watch cartoons online free.
While the search might have brought up a ton of results, there are only a few authentic ones that bring the best experience.
Get Cartoonized Self-portraits with Toongineer cartoonizer
Wanting to watch cartoons online is one thing, showcasing your love for it with an excellent "Toongineer cartoonizer" is something that takes your passion to the next level. Until now all you could do to show your love for cartoons was to cut up posters of your favorite ones or watch cartoons online free websites and take screenshots from it that you could print later.
VanceAI brings the power of AI to your passion for cartoons and will help improve your existing shots to convert them into the perfect cartoon portrait. Its Photo Enhancer gets the improvement job done before the Toongineer cartoonizer converts your cherished portraits into an excellent cartoon portrait shot.
Here's how you can bring your love for cartoons to life and showcase it perfectly:
Step 1: Go to the VanceAI website
To turn your photo into cartoon, navigate to the VanceAI website and search for the Toongineer Cartoonizer. Click on the yellow button to get started.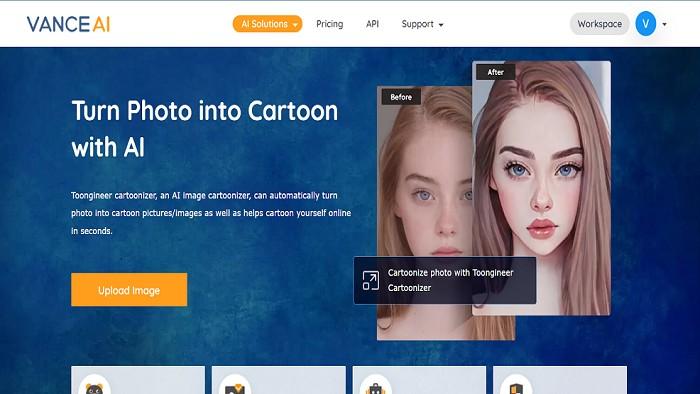 Step 2: Pick an image
Select your photo that you want to cartoonize. The uploader will upload your photo to the server so the photo can be processed.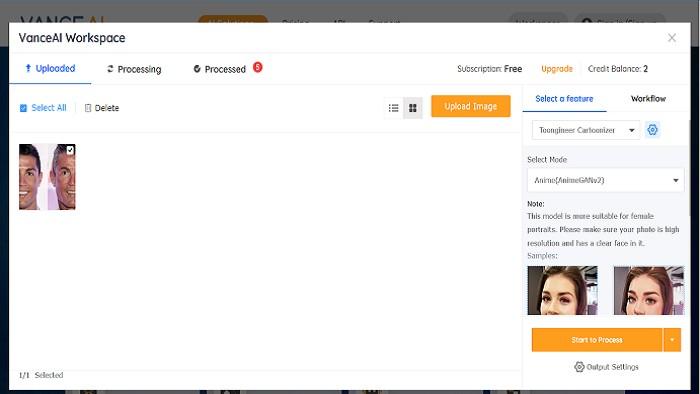 Step 3: Start processing and preview
Click/Tap on the "start process" button to start the magic. Your image will be converted into a perfect cartoonized picture that will showcase your love for anime/cartoons. You can also preview the end result.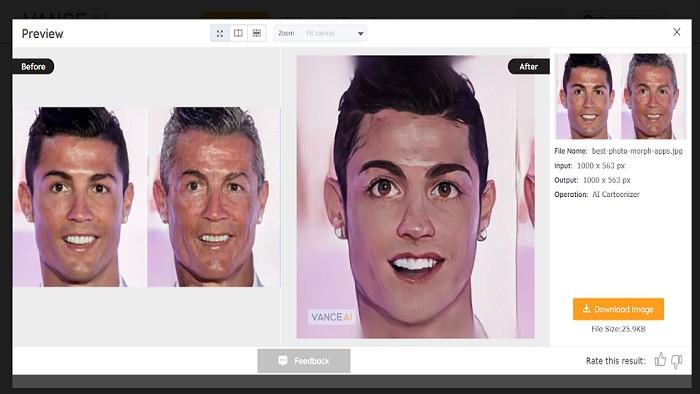 Step 4: Download the result
You can preview the difference between the before and after images. VanceAI Toongineer Cartoonizer is one of a kind tool that uses the power of AI in a unique way.
You can subscribe to VanceAI's premium subscription and gain access for upscaling unlimited watermark free images or to gain access to the ton of special AI features. The membership can be even cheaper if you pay by the year. Visit the VanceAI website now to get started.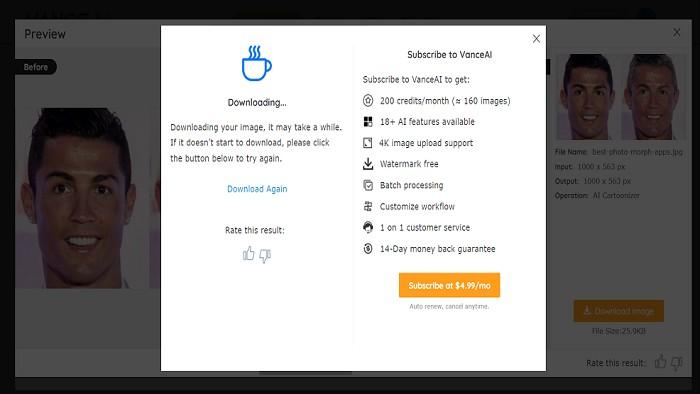 Where to watch cartoon online?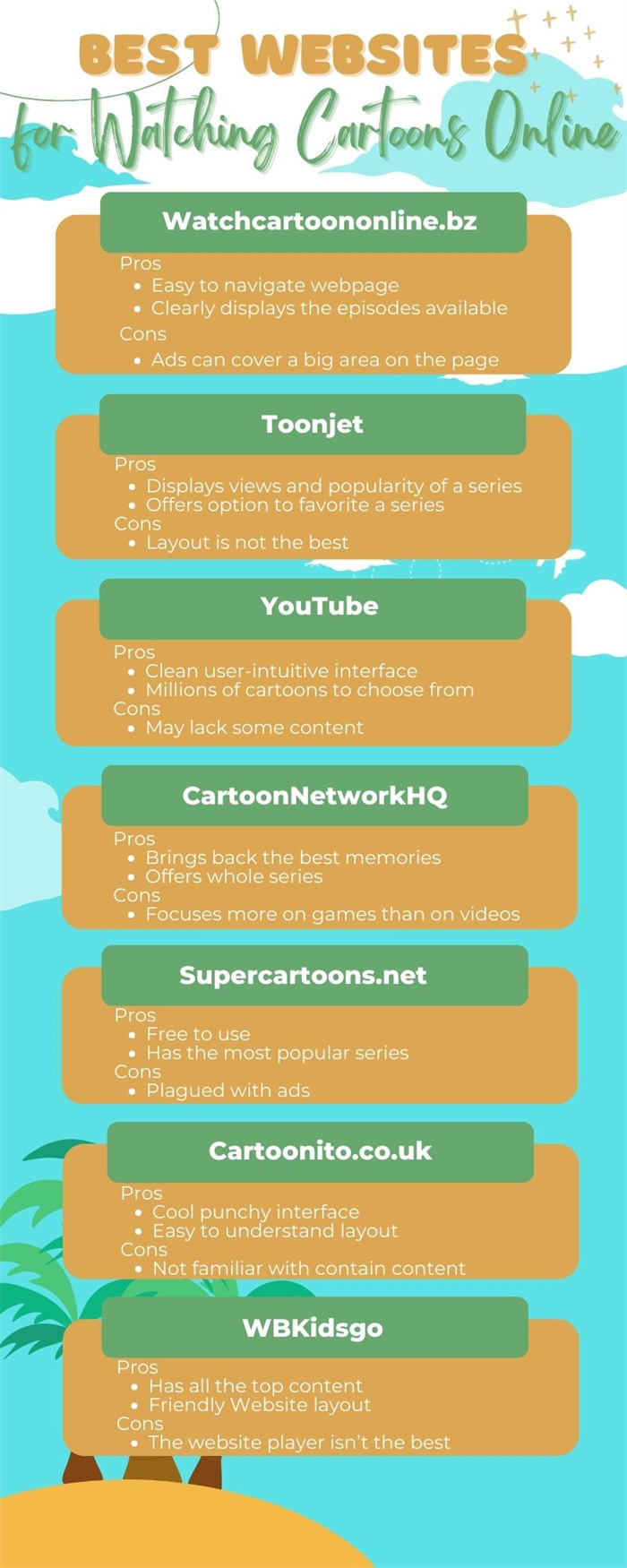 If you want to watch cartoon online free, look no further, we looked for the perfect watch cartoons online free websites and prepared a shortlist of the top ones so you don't have to waste time finding one.
Below is a review of the best websites that help you watch cartoons online free.
1. Watchcartoononline.bz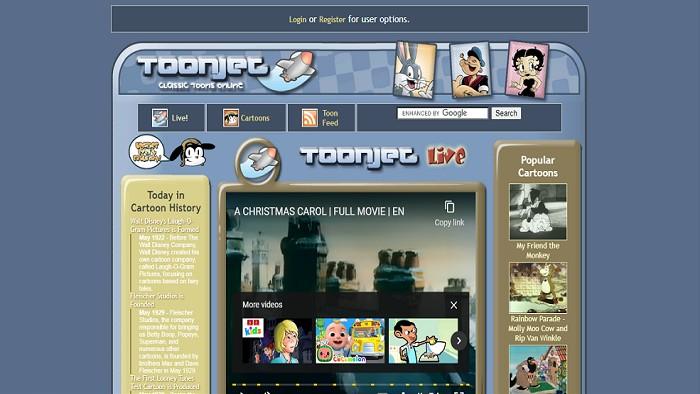 If you're looking for a seamless experience that is simple to navigate through them watchcartoononline.bz is your go-to website. It packs a ton of series and is regularly updated to offer you the best experience.
Pros
Easy to navigate webpage
Clearly displays the episodes available
Cons
Ads can cover a big area on the page
2. Toonjet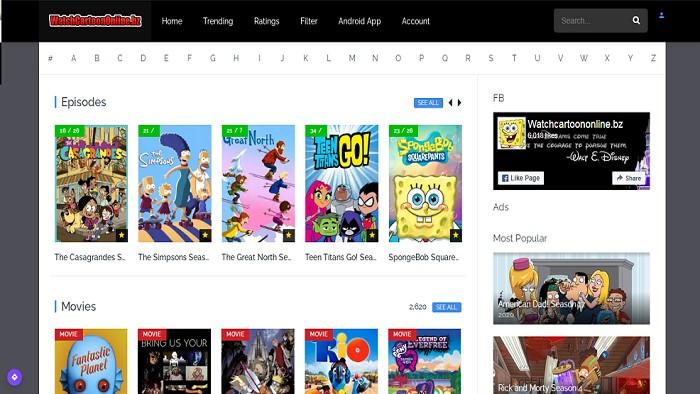 If you're an old school user that doesn't mind dated interfaces then Toonjet promises a great experience. The text is too small for our liking and the layout can seem confusing but the content is definitely not. It has all the new and old series that you can wish for.
Pros
Displays views and popularity of a series
Offers option to favorite a series
Cons
3. Youtube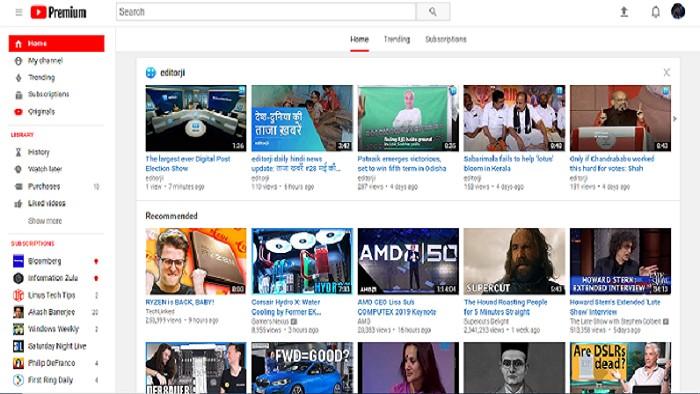 The popular platform that everyone loves. YouTube is all you need for all kinds of cartoons new or old. Some old works are removed due to copyright claims and some plainly might not be available.
Pros
Clean user-intuitive interface
Millions of cartoons to choose from
Cons
May lack some content that you might be looking for
4. CartoonNetworkHQ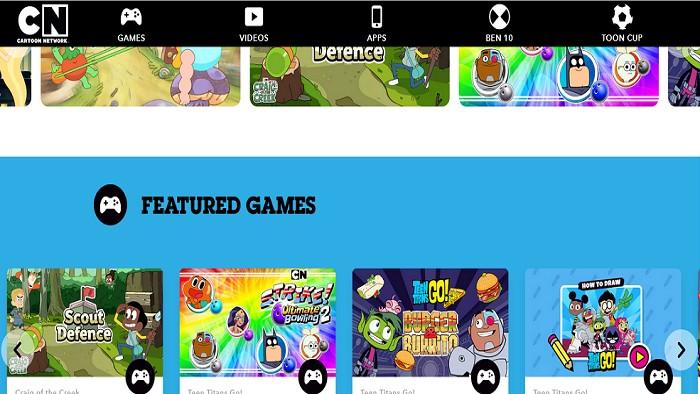 Everyone's beloved CartoonNetworkHQ also makes the cut. With the choicest originals and a ton of different cartoons throughout the life of the platform, Cartoon Network offers an excellent experience.
Pros
Brings back the best memories
Offers whole series
Cons
Focuses more on games than on videos
5. Supercartoons.net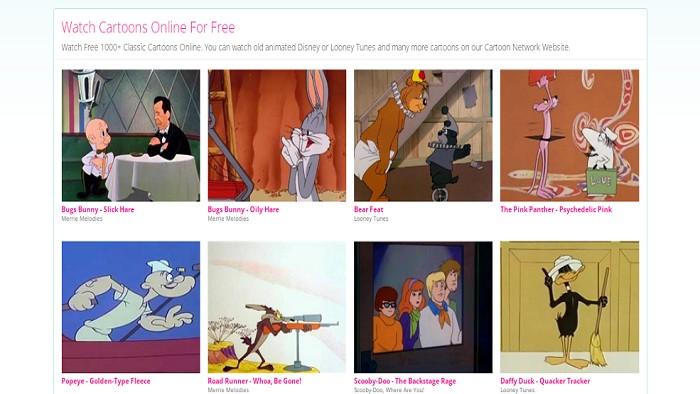 If you're looking for something that is simple to use and has the most popular series then Supercartoons.net is what you need. A word of advice though, random clicks can lead to dummy ads.
Pros
Free to use
Has the most popular series
Cons
6. Cartoonito.co.uk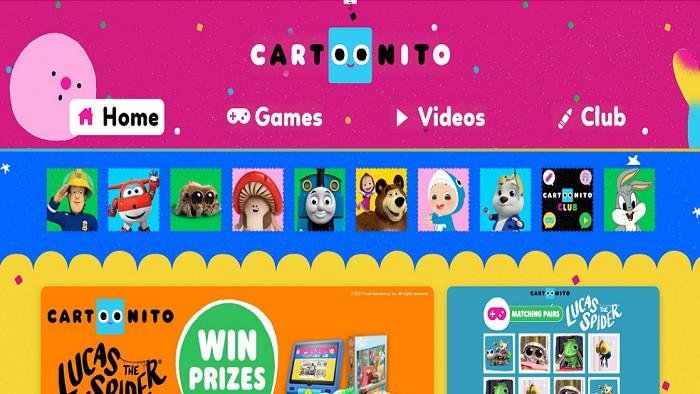 Cartoonito is your channel for all modern cartoons made for the needs of the current generation. The punchy color choices are also according to the needs of people that love watching cartoons.
Pros
Cool punchy interface
Easy to understand layout
Cons
May contain content that you're not familiar with
7. WBKidsgo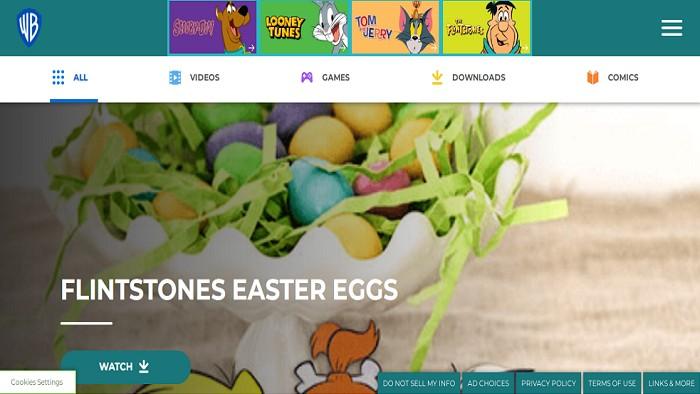 The best of warner bros, WBKidsgo is where you need to look if you want to go through the whole series of warner bros and their legacy cartoons. From Tom & Jerry to the Flintstones WBKidsgo has it all.
Pros
Has all the top content
Friendly Website layout
Cons
The website player isn't the best
Conclusion
If you're wondering where to watch cartoons online free there are a ton of sites that claim it but only a few actually offer the best services. You can boast about your love for your favorite cartoon character with cartoonized self-portraits that will make your online presence much more fun.
You can upscale your cartoon or anime images without losing a grain of detail with an image upscaler thanks to the advancements in modern technology. VanceAI is at the forefront with state-of-the-art image adjustment tools that make handling photos easier and highly convenient.
We hope this article helped you find the best websites if you were wondering where to watch cartoons online free.
VanceAI uses the power of AI and is undeniably the best AI tool that can help you tweak your cartoon images in the best possible manner. You can improve the image quality and bring the best in your cartoon images while you watch cartoons online and make photo hd.
With the most powerful implementation of AI, Toongineer cartoonizer will take your own selfie and help you cartoon yourself online. Use the best image enhancer tool online and showcase your devotion to your favorite cartoon.
Do you find this post helpful?
Yes
No