When you upload a small image to a website, say, an online retail store or any social media platform, chances are the image appears pixelated with visible square pixels. In particular, when you try to open it with a 4K or 8K monitor which scales up the image automatically, things could become even worse. In such case, it is essential to depixelate image if you want to transform the quality of your image. This post will introduce you two powerful tools, which can remove pixelation automatically even if you have no idea about how to depixelate an image without Photoshop.
What is the pixelation and what causes it?
Use AI Image Enlarger to Depixelate Image
Online Solution: Vance AI Image Enlarger
Software Solution: Vance AI Image Enhancer
Part 1: How to Depixelate Image online?
Part 2: How to Depixelate Image in Vance AI Image Enhancer?
What is the pixelation and what causes it?
When you zoom in an image too far, it will get grainy and blurry and that's called pixelation. Technically, pixelation occurs most frequently in images with a low number of pixels per inch or a low bit-per-pixel rate. Sometimes deliberate pixelation is used in images or videos to obscure a person's identity to preserve one's privacy.
Use AI Image Enlarger to Depixelate Image
Maybe you're struggling with useful ways to avoid pixelation, but what if it already occurred? Then what you need is an AI Image Enlarger to enlarge your images without damaging the overall quality. Take the image shown below as an example. You can clearly see that the enlarged one has more details than the original one and it looks clear and crisp after the enlargement. Therefore, this AI Image Enlarger is not only to enlarge your image pixels but also enhance the whole quality to make it look even better than before.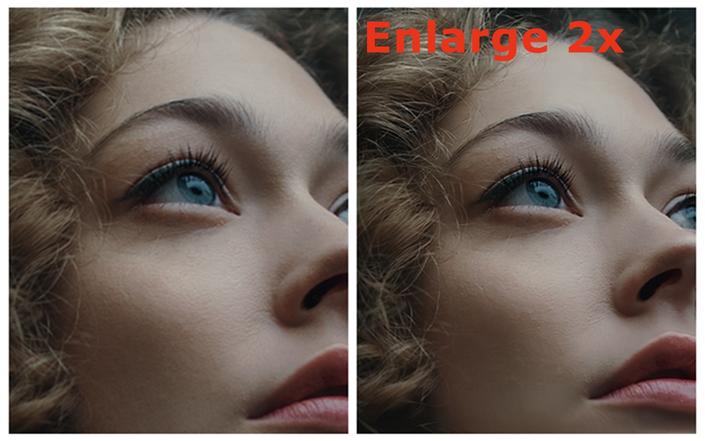 Online Solution: Vance AI Image Enlarger
Vance AI Image Enlarger is an AI-powered online app that offers the simplest way to depixelate image online. This AI-powered app has learned how to fix pixelated pictures automatically by training its deep neural networks. A great part of this product is that it restores lifelike details to your images when used to unpixelate photos.
Software Solution: Vance AI Image Enhancer
Vance AI Image Enhancer is an ideal option for removing pixelation. This software allows you to scale up images by 40x without pixelation at the print level. This powerful software comes with a straightforward interface, which lets you depixelate image without confusion. This is supported by smart AI, which can identify square pixels and other imperfections from pixelated images and fix them automatically.
Part 1: How to Depixelate Image online?
If you are eager to know how to depixelate an image without any hassle, you are in luck.
Step 1: Upload a pixelated image to this online tool
This online tool allows you to upload one image each time. If you want to fix more pixelated images, you can open more pages at the same time.

Step 2: Unpixelate image online in one click
This Image Enlarger lets you unpixelate picture in just one click. As you upload a pixelated image to the tool, click "Start to Process" before you see the pixelation removed automatically.

Note: By default, the original pixelated image will be scaled up by 2x. You can choose more scales, say 4x, and select "Suppress Noise and Remove Blur" before you depixelate image online. Free users can choose to scale up images by 2x and 4x for free without pixelation. For greater size (6x and 8x), you can upgrade the plan.
Step 3: Save the result to your device after you depixelate image
Click the "Download" icon to save the image with no pixelation to your device. Note: Logging in is necessary for those who want to download high-quality images without a watermark.

In addition to depixelating images, you can also easily transform images by reading this article: How to Enlarge Images Without Losing Quality?
Part 2: How to Depixelate Image in Vance AI Image Enhancer?
If you want to know how to depixelate an image or more in batch, this step-by-step guide is exactly what you need.
Step 1: Download and install the software for free
Vance AI Image Enhancer is free to download from its official website. Once you save the installation package to your computer, just install the software by following the intuitive guide.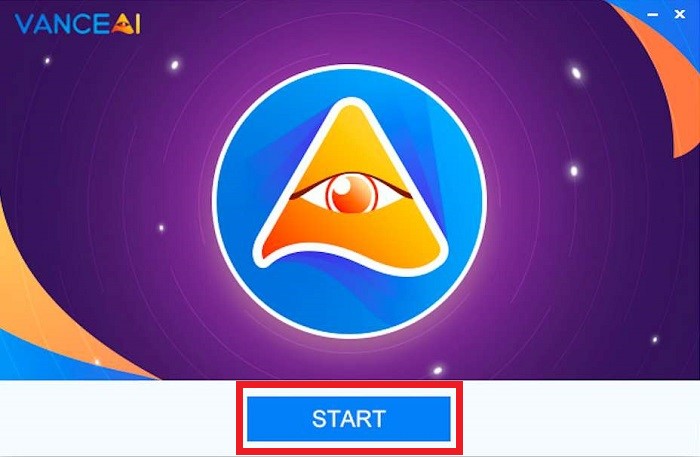 Step 2: Download AI models to unlock AI feature
The software which allows you to depixelate image will automatically download the AI models if you run the program for the very first time.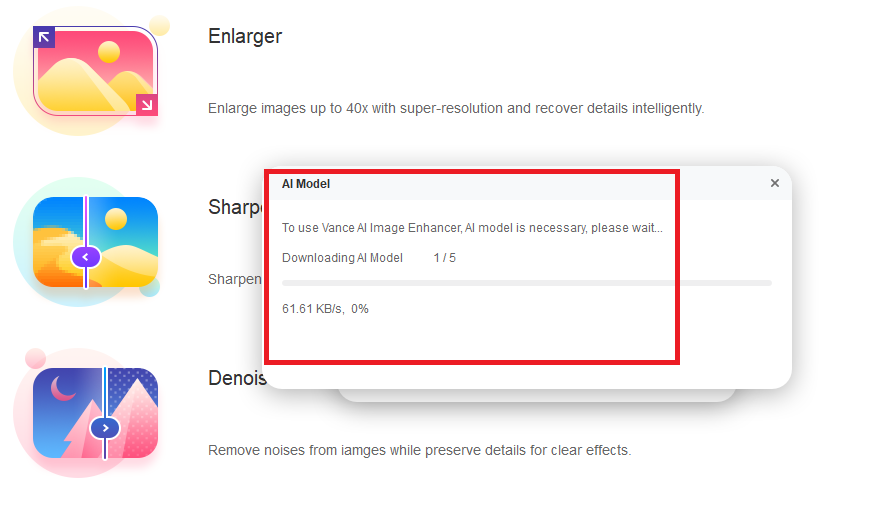 Step 3: Upload one pixelated image or more to the software
You can either drag and drop an image or click "Open Images" to select one or multiple files. With batch processing, you can depixelate images at the same time without repetitive work.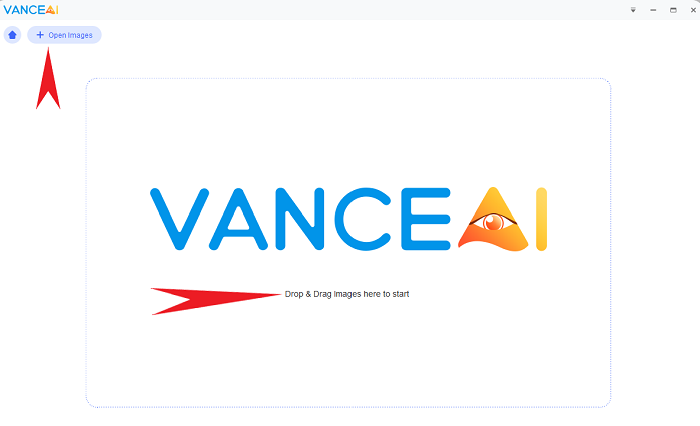 Step 4: Depixelate image automatically with AI technology
This ready-to-use software specializes in fixing pixelated images. So, you don't need to know exactly how to unpixelate a picture. Choose a scale (2x, 4x, or 6x) or enter a scale value from 1x to 40x as per your requirement. Here is the before and after comparison image: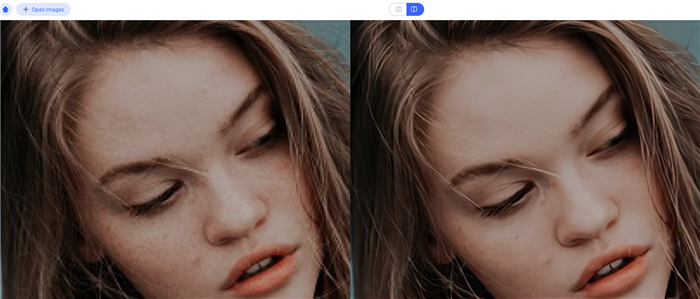 Note: You might wonder what does it mean by scaling up by 2x or 4x? It simply means the resolution of the original pixelated pictures will be increased by 2x or 4x. For example, in our test, this original pixelated image has a resolution of 700x1050px and the result after 4x scaling up is 2800x4200px.
Step 5: Make more adjustments with your pixelated pictures (Optional)
For higher quality, you can adjust the values of "Suppress Noise" and "Remove Blur" by moving sliders. Besides, the Photo Enhancer allows you to tweak images for better effects. You can adjust the brightness, saturation, and contrast of your images by dragging the sliders.
Step 6: Download the image to your computer after you depixelate image
Once you fix the pixelated image, click the "Save" button before you see the pop-up, on which you can click "OK" to download the stunning result to your computer.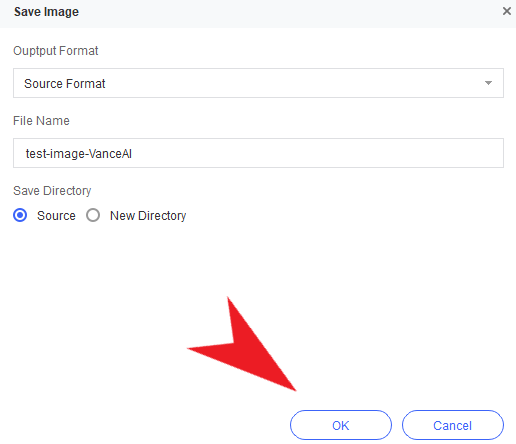 Conclusion
Images are composed of pixels, or picture elements. In normal cases, you won't see pixelated pictures whether you work with your phone or a camera. However, when you try to make a picture larger, the individual square pixels on your images will start to become visible to the naked eye. That's because the size of each picture element, also the individual pixels, is increased and as a result, you are going to distort the original picture data.
Traditionally, you need to work with heavy and tedious software like Photoshop to remove pixelation in pictures. Today, with Vance AI Image Enlarger, you have the chance to unpixelate photos so as to transform them into something stunning online for free. Plus, there is no compulsory registration required. No need to download anything. Thus, if you want to unpixelate image online, this online product is your best choice.
For those who opt for fixing pixelated pictures in batch, Vance AI Image Enhancer is a great choice. Exposed to tens of thousands of images (both pixelated and clear), the smart AI adopted by the software can detect square pixels in images and unpixelate picture automatically. Since you already know how to depixelate an image with this software, try it and create something amazing now.

If you want to make your images larger, this post Selective Photo Enlargers Tools 2020 will be the place to go.