What is pixelation and what causes it?
When you zoom in on an image too far, it will get grainy and blurry and that's what pixelation is. Technically, pixelation occurs most frequently in images or videos with a low number of pixels per inch or a low bits-per-pixel rate. Sometimes deliberate pixelation is used in images or videos to obscure a person's identity to preserve one's privacy. If you want to make the images or videos more clear to see, it is essential to know how to remove pixels from videos or images.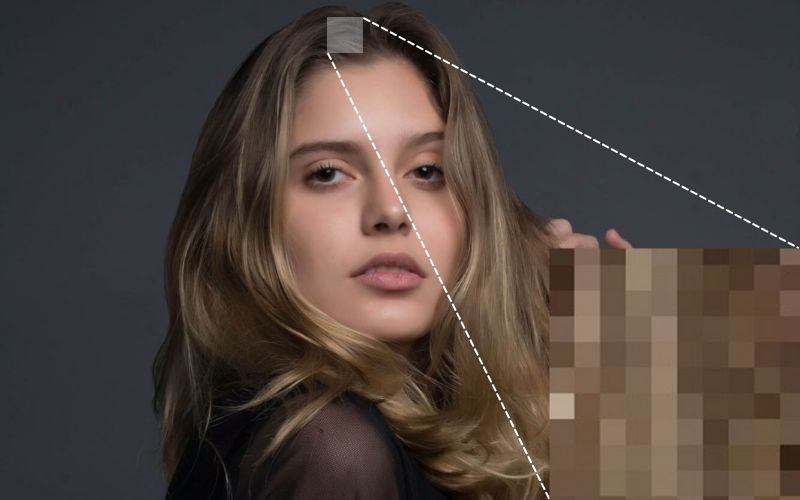 Maybe you're struggling with useful ways to avoid pixelation, but what if it already occurred? Then what you need is an online AI photo depixelizer to make small images larger without causing pixelation.
1. How to unpixelate image with VanceAI's Image Depixelizer Online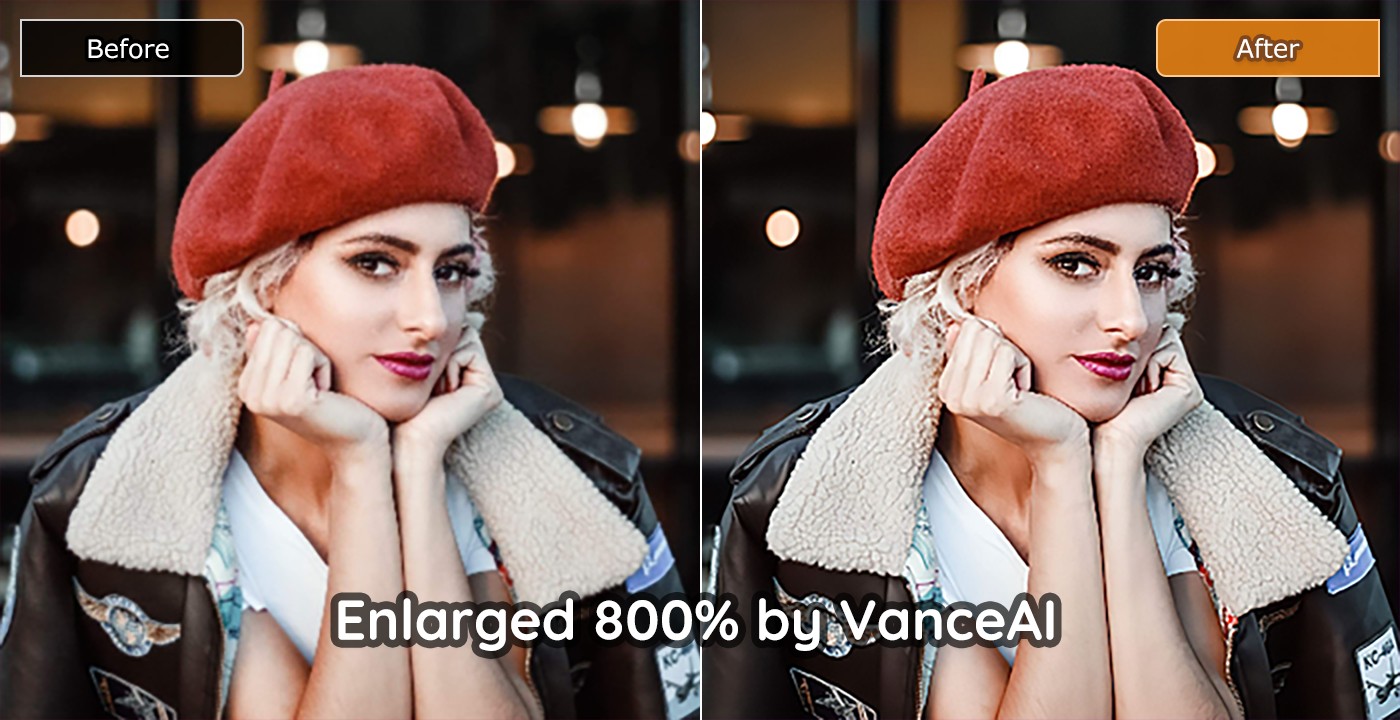 VanceAI Image Enlarger(Also named image upscaler) is an AI-powered online depixelate image app that offers the simplest way to unpixelate image. This AI-powered photo depixelizer has learned how to fix pixelated pictures automatically by training its deep neural networks. A great part of this product is that it restores lifelike details to your images when used to unpixelate photos.
If you are eager to know how to depixelate an image with online professional tools in few seconds, you are in luck.
Step 1: Upload a pixelated image to this online tool
This online tool allows you to upload one image each time. If you want to fix more pixelated images, you can upgrade your plan to use the batch process function.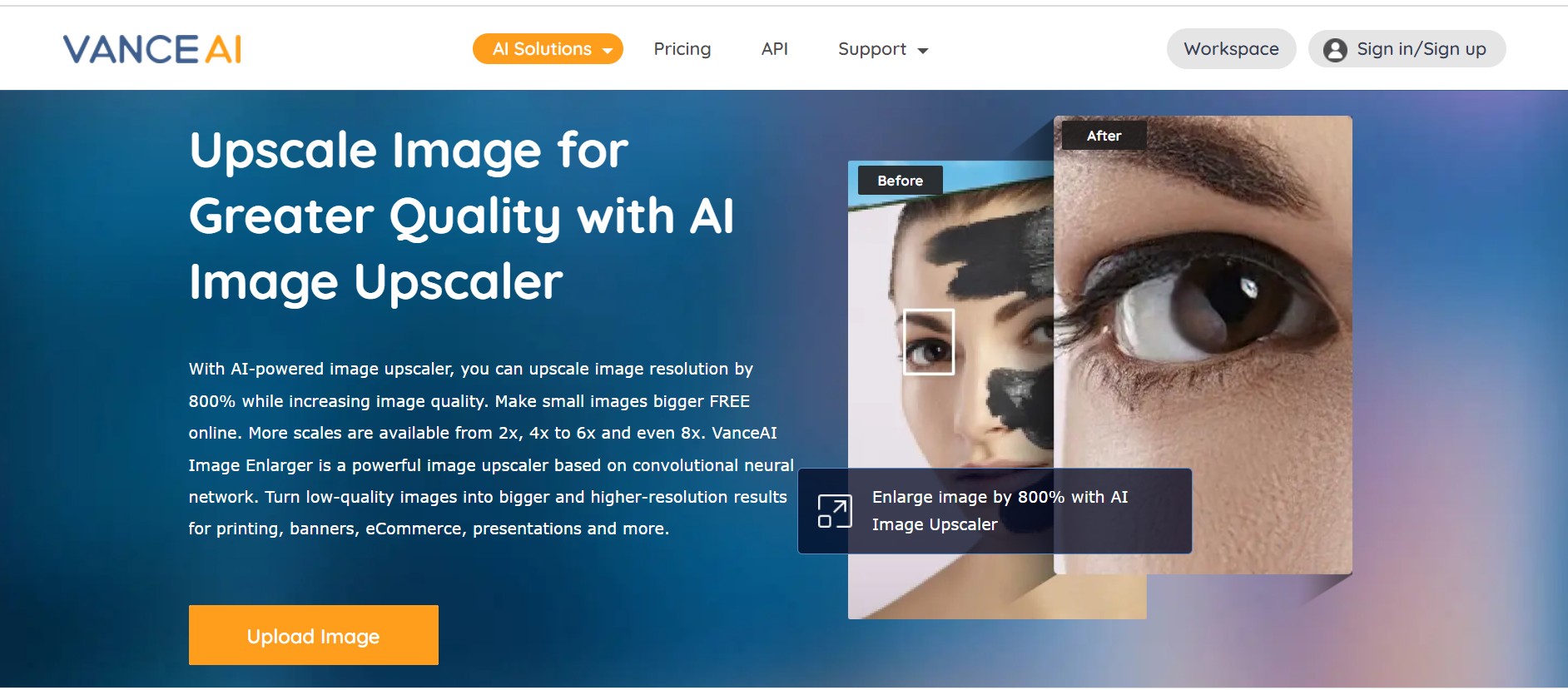 Step 2: Unpixelate image online in one click
AI image enlarger lets you unpixelate picture in just one click. As you upload a pixelated image to the tool, click "Start to Process" to remove pixelation automatically.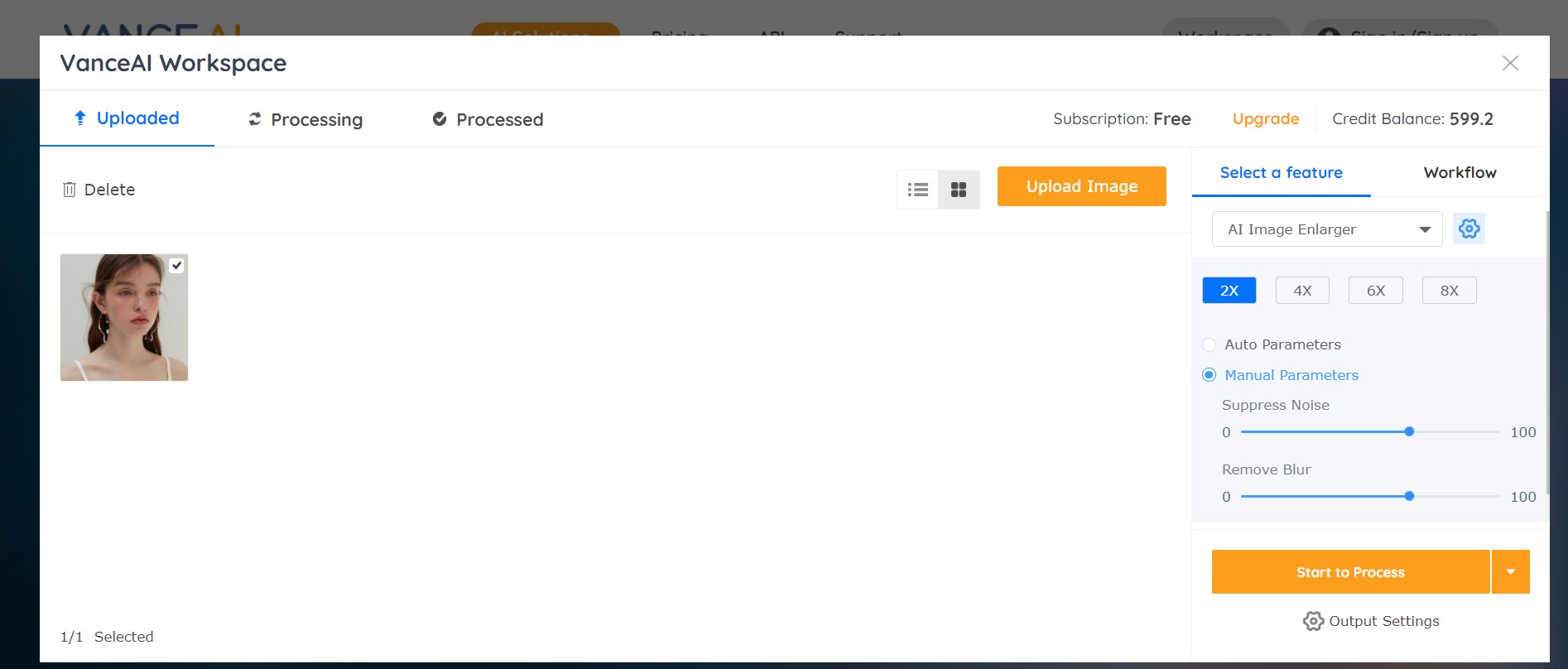 Note: By default, the original pixelated image will be scaled up by 2x. You can choose more scales, say 4x. Free users can choose to remove pixelation of images by scaling up images by 2x and 4x for free. For greater size (6x and 8x), you can upgrade the plan.
Step 3: Save the result to your device after you depixelate image
Click the "Download" icon to save the image with no pixelation to your device. Note: Logging in is necessary for those who want to download high-quality images without a watermark.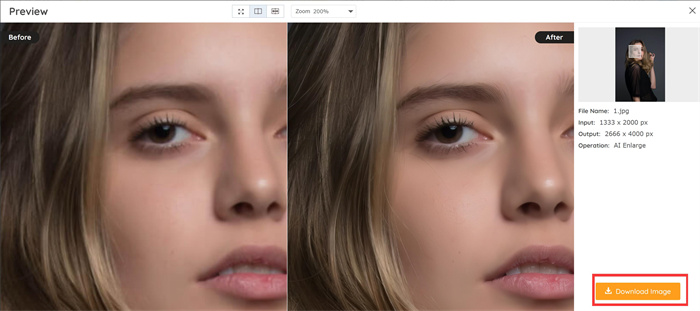 Different from pixelated images, blurry images refer to those of missed focus or camera shake at a low shutter speed. VanceAI Image Sharpener is here for you to fix such problems. Also based on AI technology, it enables you to process your image in a few seconds. You may only upload your image and get a clearer image with a few clicks. So if you want to unblur image or further enhance your pixelated, try VanceAI Image Sharpener then. For more useful tools to help you do more things, like JPEG artifact removal for images saved in JPEG format, you can access VanceAI by the link above to get VanceAI JPEG Artifact Remover.
Check more tools to unpixelate image at: Top 5 Tools to Depixelate Image Online
2. VanceAI's AI Super HD workflow to unpixelate image
VanceAI's AI Super HD is an ideal option to remove pixelation. This workflow allows you to upscale images to 4k without pixelation at the print level. It allows you to depixelate image without confusion. This is supported by smart AI, which can identify square pixels and other imperfections from pixelated images and fix them automatically.
3. How to use VanceAI's photo depixelizer in different operating systems?
Both VanceAI' online photo enlarger and the AI Super HD workflow are compatible with many operating systems, such as Android, IOS and windows. You may find the guide below to start to depixelate an image on your own devices.
How to depixelate an image on Mac?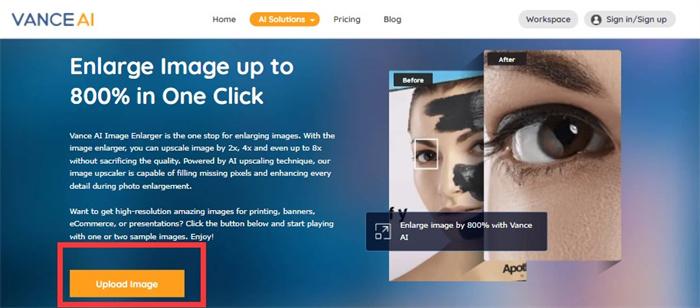 Step 1: Go to VanceAI website and choose AI Image Enlarger.
Step 2: Grab a pixelated image and drop it on the tool.
Step3: Start to process and download your image without pixelation.

How to depixelate an image on Windows?
You may also get access to the website AI Super HD on windows to remove pixels from image.

How to unpixelate an image on iPhone?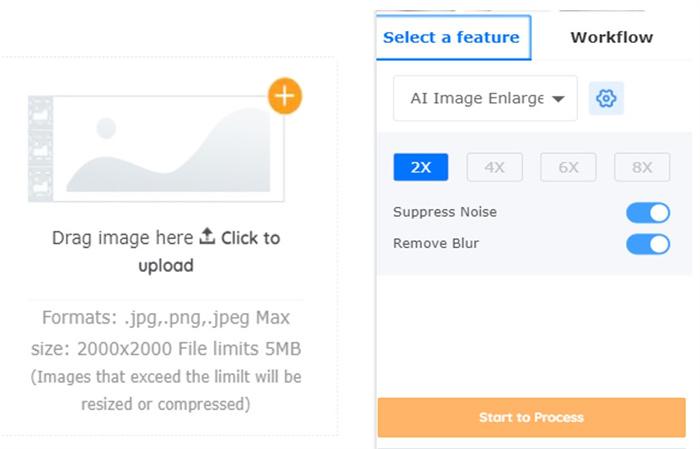 Step 1: Input the VanceAI photo enhancer website address on the browser of your iPhone.
Step 2: Find the VanceAI website and open AI image upscaler
Step 3: Upload the image you want to unpixelate
Step 4: Start to process and get your unpixelated image
How to depixelate a picture on Android?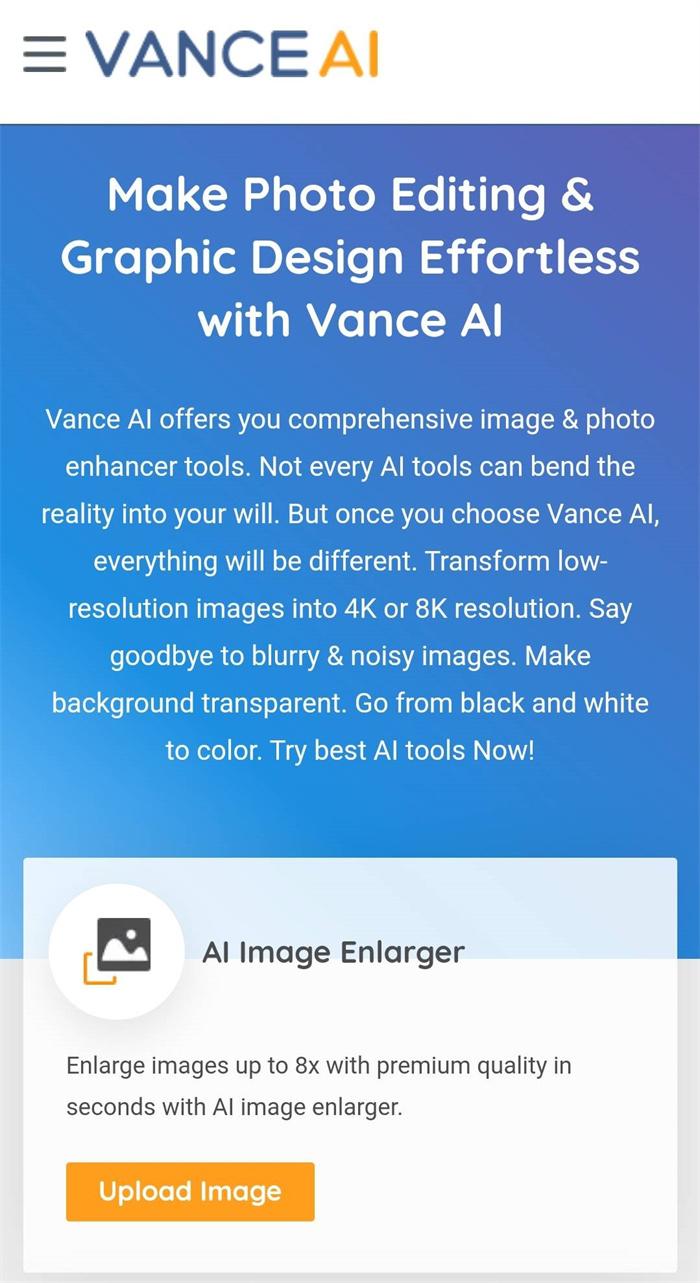 VanceAI' online photo enlarger is also compatible with Android with clear user interface. You may find this online tool on the browser of your mobile phone to start depixelating your image in only a few clicks.
4. Performance of VanceAI's Photo Depixelizer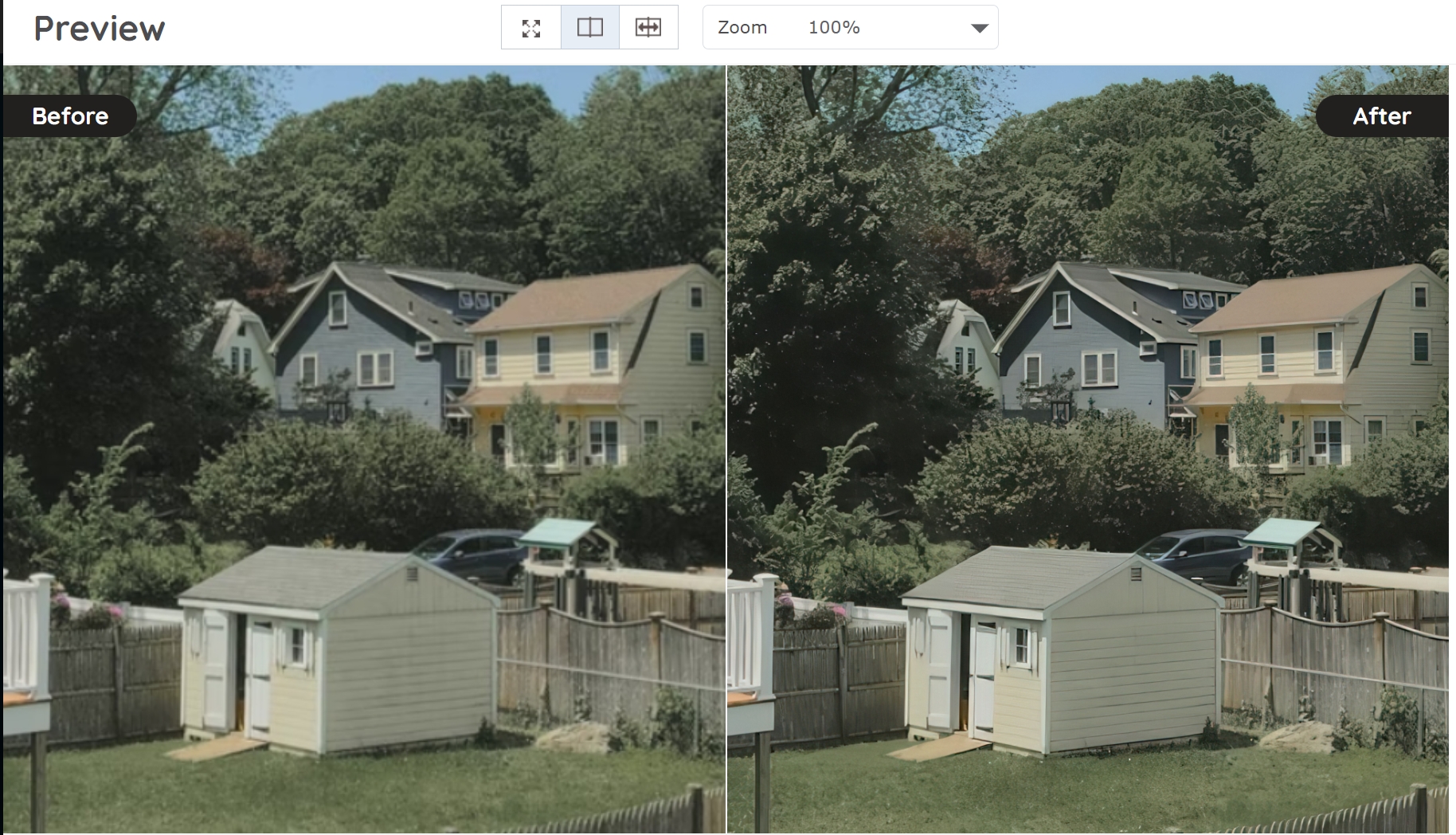 Here is an example that used AI upscaler. You can clearly see that the enlarged one has more details than the original one and it looks clear and crisp without getting pixelated.
What will happen when you simply change the value of resolution to enlarge them is that the image gets blurry and pixelated. By comparison, this tool not only unpixel image online but also enhances the whole quality to make it look even better than before.
In addition to depixelating images, you can also easily transform images by reading this article: How to Enlarge Images Without Losing Quality?
Part 2: How to unpixelate an image without Photoshop?
Duke University researchers have developed an AI tool named Pulse that can turn unrecognizable pixelated images of people's faces into convincing computer-generated portraits. The tool imagines features such as fine lines, eyelashes, and stubble that weren't there in the first place. Therefore, it doesn't actually fix out-of-focus images. Rather, it's generating new faces that don't exist but look plausibly real.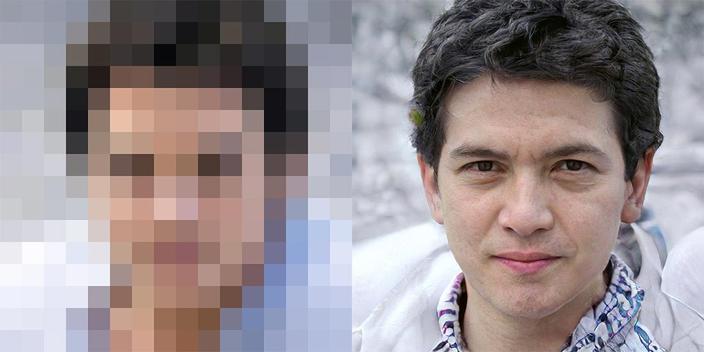 Part 3: How to unpixelate an image in Photoshop?
If you want to enhance your images in more detail, Photoshop is absolutely the best tool for you to choose.
Step 1: Go to the image size dialog and set the resample type of "Preserve Details".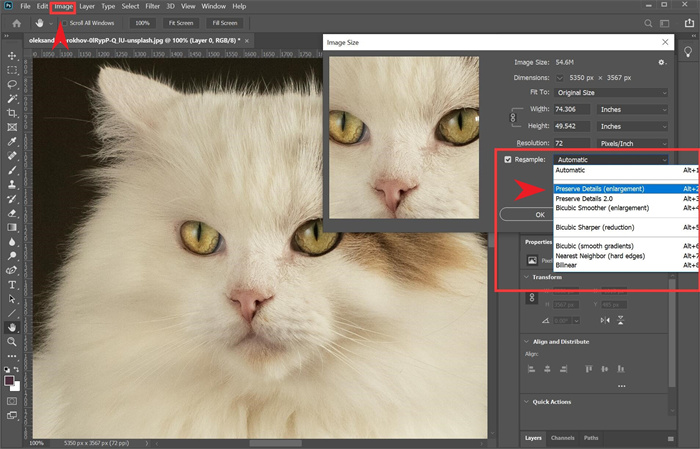 Step 2: Then, increase the width and the height to the value you want to enlarge.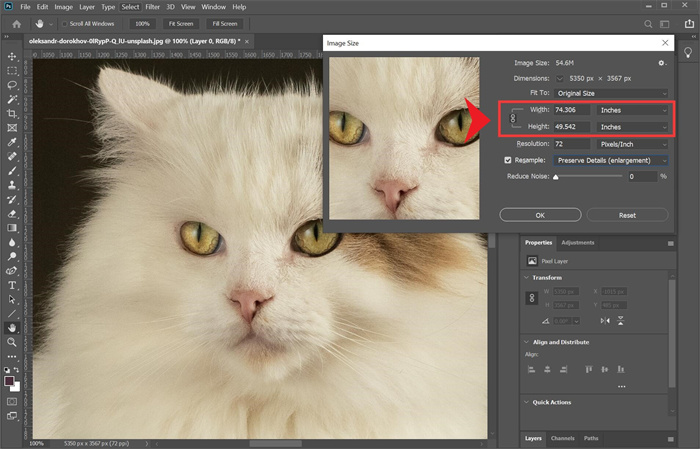 Step 2: If you pursue a perfect effect, you may also apply a 'High Pass' filter to adjust the image edge.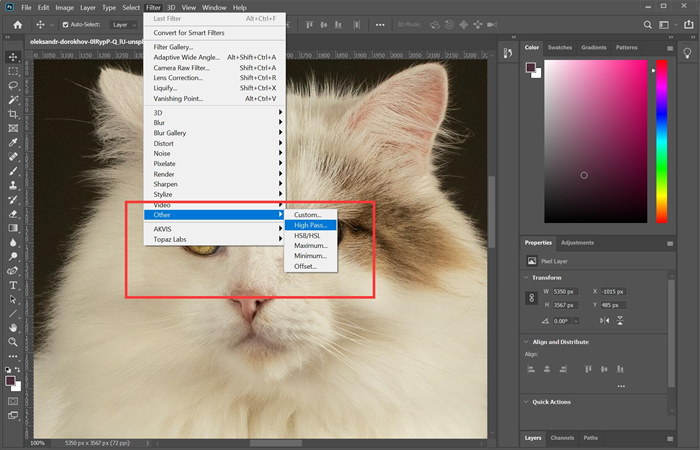 Conclusion
Images are composed of pixels, or picture elements. In normal cases, you won't see pixelated pictures whether you work with your phone or a camera. However, when you try to make a picture larger, the individual square pixels on your images will start to become visible to the naked eye. That's because the size of each picture element, also the individual pixels, is increased and as a result, you are going to distort the original picture data. Based on this principle, many AI companies have introduced automated tools to help depixelate images faster without Photoshop. Among them, most can be used online, like VanceAI Image Enlarger, Lunapic, and Fotor. If you want to know more about how to depixelate an image, this post Selective Photo Enlargers Tools 2020 will be the place to go.
FAQs
1. How to depixelate an image online?
Traditionally, you need to work with heavy and tedious software like Photoshop to remove pixelation in pictures. Today, with AI image upscale, you have the chance to unpixelate photos so as to transform them into something stunning online for free. Plus, there is no compulsory registration required. No need to download anything. Thus, if you want to unpixelate image online, this online product is your best choice.
2. What is the best photo depixelizer?
For those who opt for fixing pixelated pictures in batch, online image enhancer is a great choice. Exposed to tens of thousands of images (both pixelated and clear), the smart AI can detect square pixels in images and depixelate image automatically. Since you already know how to depixelate image with this tools, try it and create something amazing now.