Though often overlooked, creating an eye-catching thumbnail is absolutely essential in a video-making process, regardless of the kind of video you're making. It is just as important in gaming videos because they help viewers know what the video deals with. Considering that gaming is the most popular type of content on Youtube, making thumbnails is crucial.
In this guide, we will take a look at Fortnite thumbnail maker tools and how to use them to make a Fortnite thumbnail that is attractive enough. Besides the professional thumbnail maker tools, you might want to access tools like photo enhancer that VanceAI offers to handle some photo-editing works. This tool can enhance the resolution of your picture to a higher level within several seconds.
Depixelate your photo with VanceAI Image Upscaler

VanceAI Image Upscaler is an AI-based tool working to enlarge photo resolution with one click.  Just upload your image and then wait for a few minutes, you will get a bigger fortnite thumbnail background that is available for no resolution-loss zoom-in. Image Upsacler allows you quickly get a high-quality image and make photo hd the same as shooting at a photography studio, helping you to get fortnite thumbnail 4k. If you are a designer or you are required to handle some deals with photos, VanceAI will be your good helper.
Fortnite Thumbnail Maker Steps
Step 1: Get the Perfect Background
Before you get into any kind of editing and other creative work, you need to make sure that your image or background adheres to the rules given for YouTube thumbnails. When it comes to YouTube, your thumbnail images need to be at least 720p with an aspect ratio of 16:9. Moreover, when choosing a sweaty fortnite skins thumbnail, make sure that the image is in either PNG, GIF, BMP, or JPEG format within 2 MB of file size.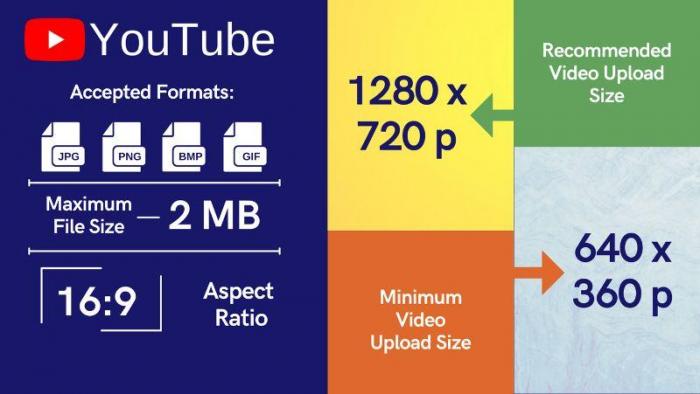 Next, you can simply start looking for the best Fortnite thumbnail example images at sites such as this. Of course, your images can be bigger than 720p, as long as you can trim them back to 720p perfectly. You can use the image cropper in such cases.
Step 2: Edit the Details
If your custom downloaded image doesn't have enough details, you can definitely add more by making use of more Fortnite related resources. For this, websites such as Fortnite skins can be of huge help as they guide you toward content from the game itself. While it is the Burbank Big Condensed Black font that is in most cases used for Fortnite related thumbnails, you can check out other popular fonts for YouTube thumbnails and use them instead. Now let's take a look at Placeit, which is an application that helps you design thumbnails with its impressive editor.
The Placeit Thumbnail Maker for Fortnite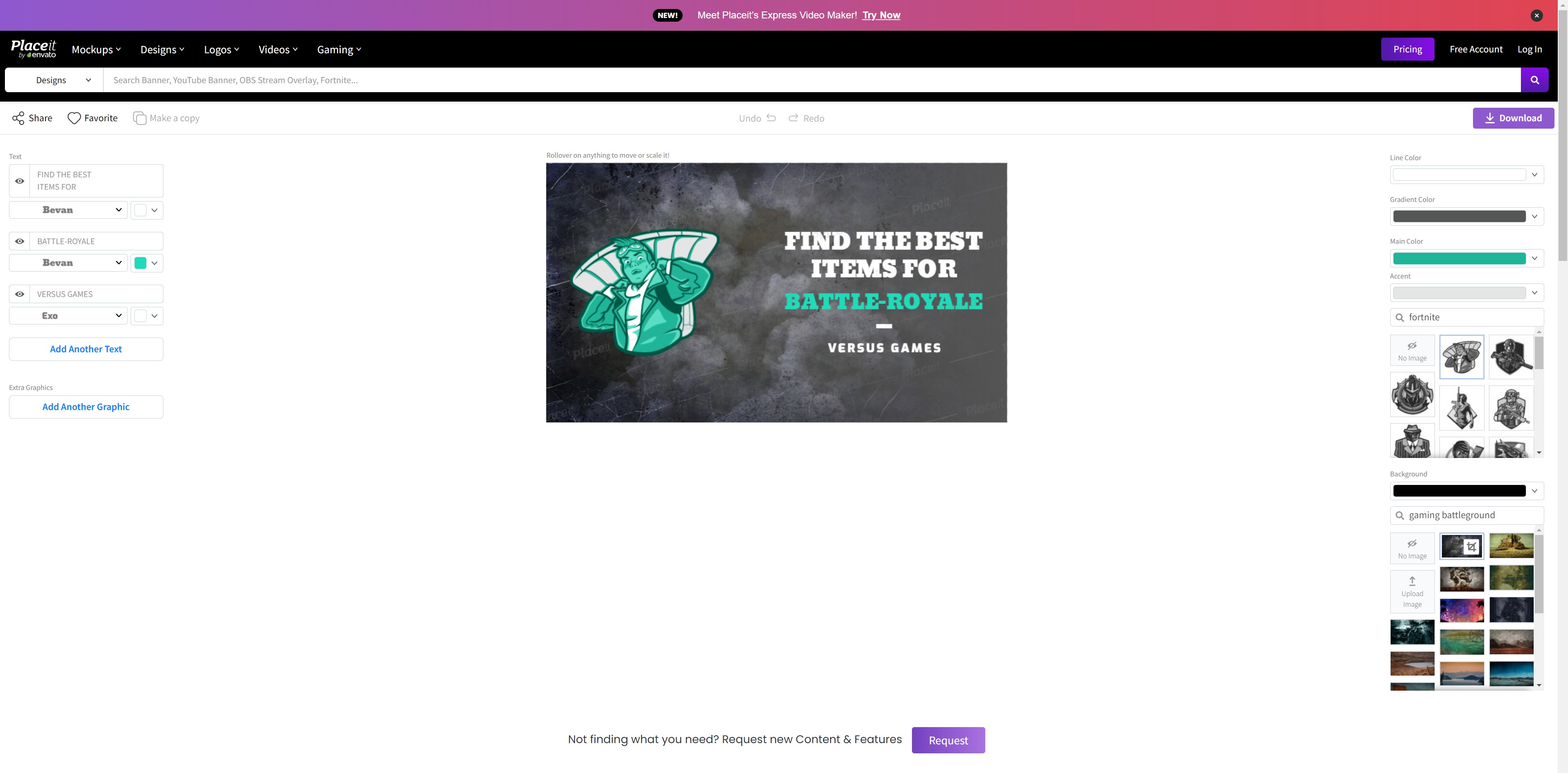 This online application is a free Fortnite thumbnail maker though not with unlimited uses. For unlimited use, you will need to pay $23.69 per year. When it comes to designing a thumbnail, this is a pretty handy tool to have because of multiple reasons. First, using this application is really easy since you have all the features like fonts, graphics, and backgrounds in the same place. Selecting backgrounds can be done with the search bar given on the website itself or you can simply upload one from your device.
So, you can start by uploading or selecting a background, which is basically your cover to work on. Next, you can look at graphics and fonts that fit the Fortnite aesthetic or style. In many cases, creators tend to have popular Fortnite skins on the thumbnail as it garners more attention. Alternatively, you could also feature the latest pop-culture skins such as Spider-Man or Thanos as it is also a foolproof way of catching attention. It is better to leave the thumbnail as less crowded as possible. Also, for better efficiency, make use of an image compressor for the thumbnail.
Fortnite Thumbnail Maker 3D
You can always go the extra mile with your thumbnails with 3D models. These models, usually made from Blender, add a solid layer of creativity and immersion to your thumbnails and even videos. There are many highlights or montages of various shooter games such as Fortnite, Valorant, CS, etc that contain such models and it simply takes your visuals to the next level. Of course, creating or implementing these models in your work does take more effort and time, but the outcome is usually worth it.
To get started, you can simply download this application for free from the website and then start creating. Otherwise, you can also search online for 3D models on Behance or anywhere else. The same goes for many other popular video games.
Conclusion
With amazing and helpful applications like Placeit, Behance, and VanceAI Image Compressor, you can get yourself creative thumbnails for pretty much any popular video game or topic while keeping your image sizes as efficient as possible. To create thumbnails on your own, you can simply head over to Placeit or go for Blender and Behance for the additional punch of 3D visuals.
Also read: Top 20 Gaming Youtubers Review
FAQ: What is the thumbnail in a video?
While visiting YouTube, video thumbnails allow visitors to get a short glimpse of your content. After you upload your video to Youtube, you may pick one of three thumbnails it creates for you, or submit your own if your account has been verified.
Do you find this post helpful?