How to beautify portrait?
Pictures have become an integral part of our lives. They capture everlasting moments. Whether we are in a public place or alone, be it a happy occasion or a sad one, we click pictures to keep them as souvenirs.
Having low-quality pictures as a remembrance of important times in your life is a big NO. Your mobile camera obviously cannot capture high-quality pictures like a DSLR so the only solution you are left with, is a little bit of editing.
Retouching your portraits by yourself is a tough job. VanceAI Portrait Retoucher is the best portrait editor which enhances and can help beautify photo online free of cost. What's better than watching a free online photo editor beautify photo in seconds?
Not only is it fast and automatic, but also provides a data-safe guarantee so no need to worry about your personal photos getting leaked on the internet. 
What is VanceAI Portrait Retoucher?
There is no need to learn about complex AI brushes and tools to retouch a few portraits of yourself. VanceAI Portrait Retoucher is a blemish remover and beautify photo app. It can make your life easier by helping you enhance your most treasured portraits in a matter of no time. VanceAI can easily smoothen your skin, brighten your teeth, remove blemishes, scars, wrinkles, or little imperfections from your self-portraits, or even polish passport photo in seconds. 
By using it, you can beautify photo online free, but if you want to utilize additional features you can get a monthly subscription for 9.99$/mo or a yearly subscription for 4.99$/mo. Create your VanceAI account now to access free credits and download high-resolution images.
VanceAI PC is full-featured desktop software developed by VanceAI that lets you instantly process local photos in bulk with more customization options, which will significantly simplify your workflow and boost your productivity. Download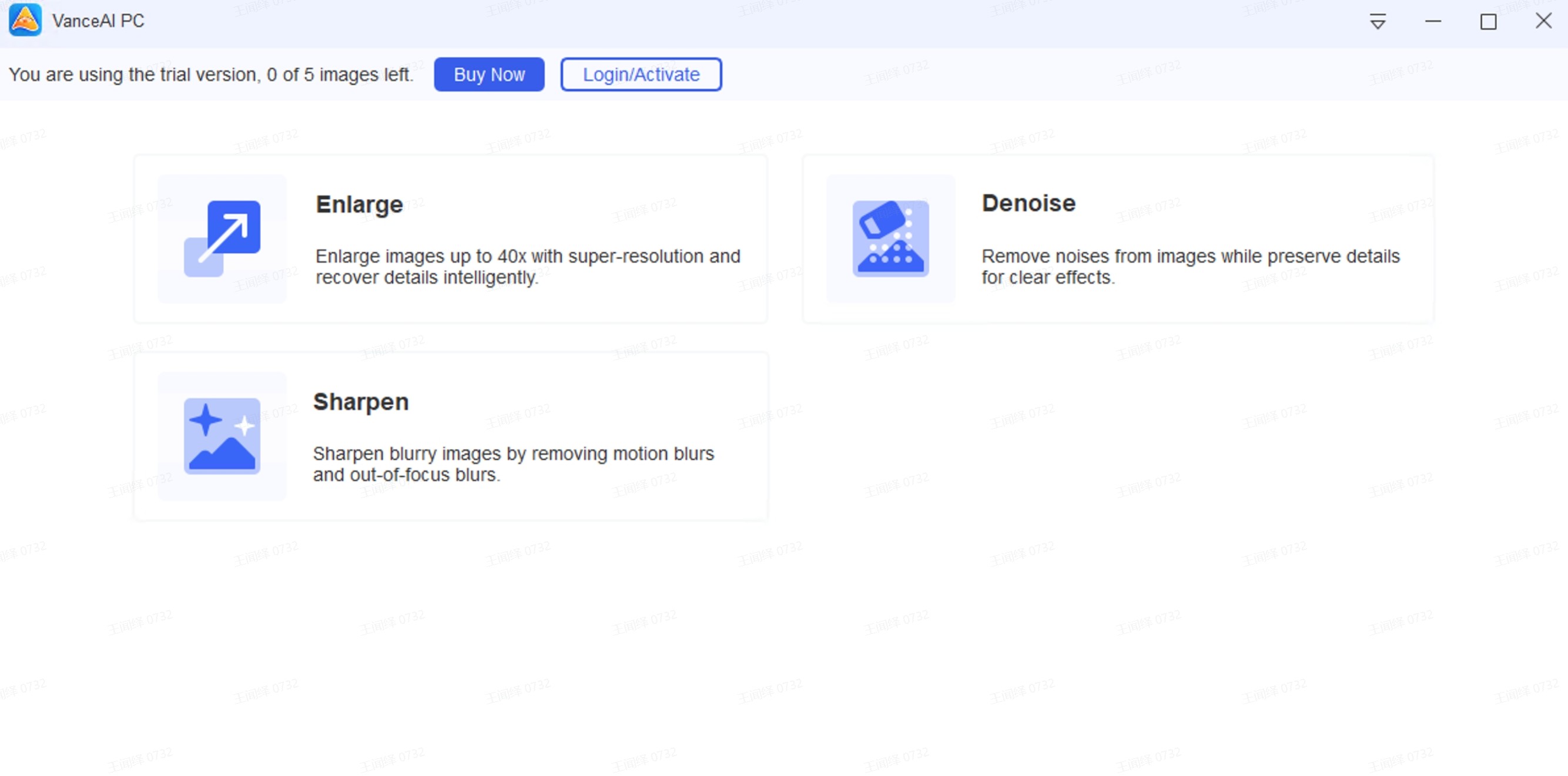 How to Use Portrait Retoucher?
You don't have to be a professional editor to edit your photos. By using VanceAI you can retouch and enhance your pictures and keep them as valued memories. 
VanceAI has become a customer favorite beautify photo app over the years because of its easy user interface and excellent results. 
Below are some easy steps you can follow and watch the free online photo editor beautify your pictures for you.
Step 1: Upload your image to the Portrait Photo Editor
Go to the VanceAI website and spot the VanceAI image retoucher. To start editing your portrait click on the yellow button and the following window will open on your desktop. 
If you are a nonsubscriber you can upload one picture at a time but if you have a monthly or yearly subscription you can upload unlimited pictures and modify them by using the Portrait Retoucher.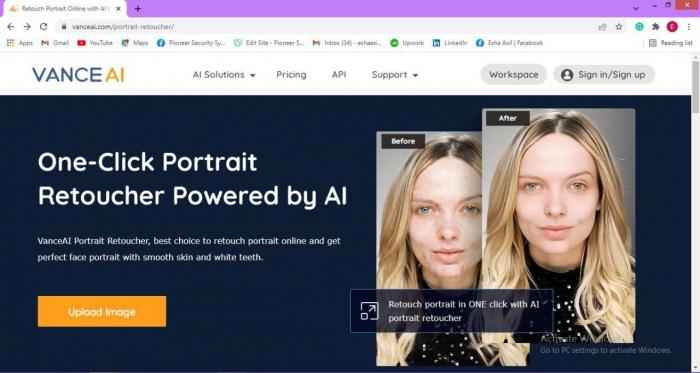 Step2: Choose your preferred size and start beautifying your portrait
The VanceAI Portrait Retoucher allows you to enlarge your picture by 2x, 4x, 6x ad 8x. You can choose the size you want and start enhancing your portrait.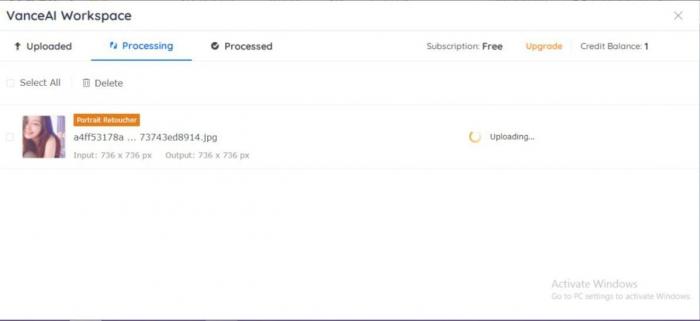 Step3: Preview and download the result
The image processing time depends upon the size, resolution, and number of images in the queue. Usually, it takes only 5 seconds for AI to completely polish photo and beautify photo by removing the imperfections. 
You can preview the result and also download it for your keepsake. VanceAI data safe guarantee ensures complete protection of your images. The processed images are deleted in 24 hours and the whole process is seamless making the usage of the beautify photo editor free of any hassle or frustration. By the way, after you finishing your iamges portrait retocuch, if you are also wanting for photos's quality upscale, VanceAI Image Upscaler will be your good choice then.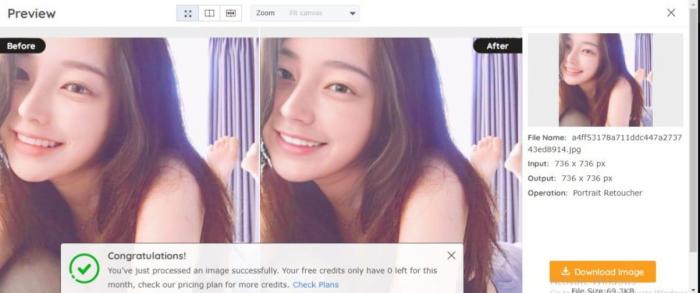 Performance of VanceAI Portrait Retoucher
Capturing a 100 percent perfect selfie from your mobile phone is impossible. There are always a number of imperfections peeking through your unedited self-portraits and obviously, you don't want to display them in your social media feeds. Don't worry as you can witness the free online photo editor beautify your pictures in a matter of seconds.
VanceAI can help you retouch portrait online with only a single click. With it, you can not only remove undesired acne, blemishes, and wrinkles from your pictures but also smoothen and brighten your skin and teeth. The advanced AI polishes your passport photos and portraits and retouches photos up to DSLR quality effortlessly.
VanceAI never leaves its customers alone. If you have any queries you can simply contact our representatives through WhatsApp or email. 
Here is a before and after comparison which proves that VanceAI Portrait Retoucher is the best beautify photo editor free of any ads or hidden costs.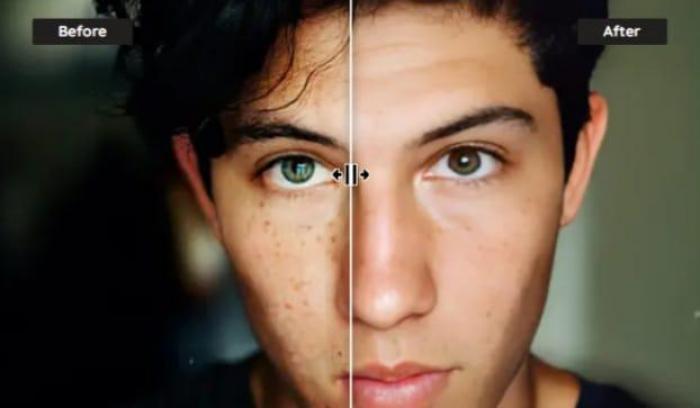 VanceAI helps you transform dull photos into lively and attractive ones. With a unique photo retouching technique, it can polish photo by improving the color saturation, contrast, and details of your photos.
Additionally, it can also detect blur areas in your portrait and sharpen them or polish passport photo for using it elsewhere. Portrait retouching is a piece of cake with VanceAI whether you are a professional or a beginner photographer.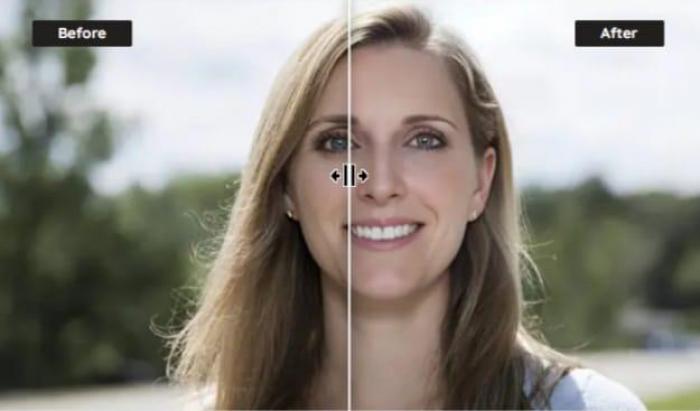 No matter if you are an Instagram influencer, blogger, or web developer, you want high-quality aesthetic pictures for yourself. Grainy and noisy pictures make your feeds look unattractive and ordinary. VanceAI Image Denoiser allows you to remove noise from your photo with updated AI algorithms. With a single click, you can remove noise and grains from your photo effortlessly. This Denoiser not only makes your picture clearer and sharper but also create lifelike details in the end products.
Conclusion
Choosing the best editing app for your pictures can be hard. Among a storm of different apps, you can lose your way. VanceAI proves to be the best face retouch online out there. 
You can easily upload your portraits on the editor, adjust the size to your liking, and with a single click your wrinkle, blemishes, and discolorations can go away in the blink of an eye. Now that you know all about this amazing app, start retouching your photos and post them confidently on social media platforms to share them with your friends and family.  Read more:How To Create A Cartoon Portrait With The Best 5 Ways Online
Do you find this post helpful?
Read More to Know Deeper: