How To Create A Cartoon Portrait With The Best 5 Ways Online
Do you want to cartoonize a picture of beautiful scenery, pets, streets, or Cartoon yourself for social media posts? This article will give you complete knowledge about creating a cartoon portrait with Toongineer Cartoonizer from VanceAI and the other best 4 ways online.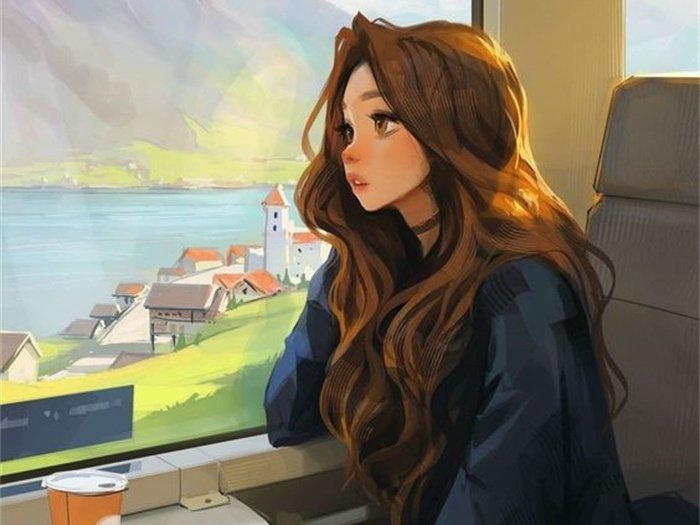 It is also worth noting that, VanceAI PC is full-featured desktop software developed by VanceAI that lets you instantly process local photos in bulk with more customization options, which will significantly simplify your workflow and boost your productivity. Download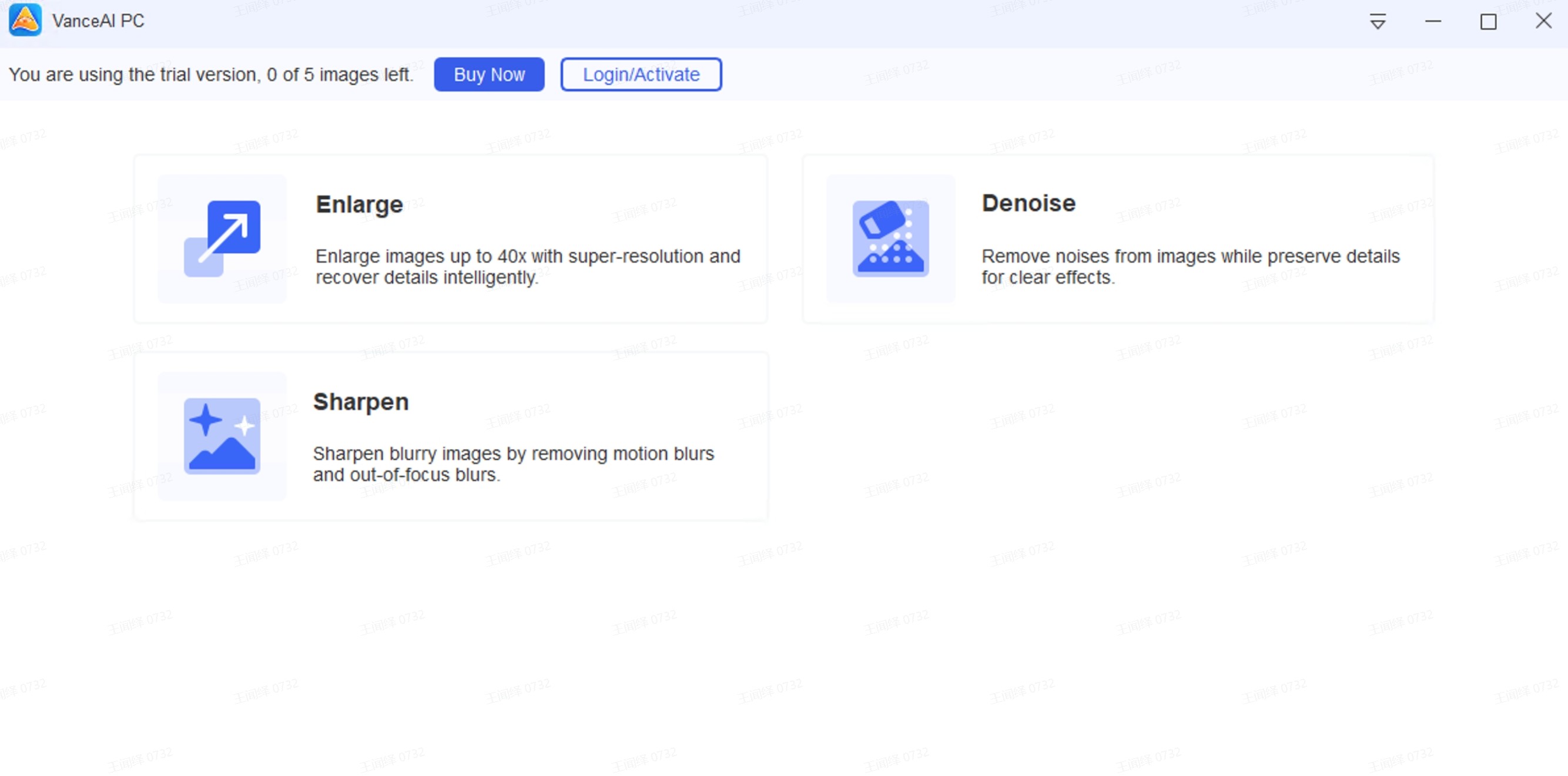 About Cartoon Portrait
A cartoon is two-dimensional visual art. It refers to animation or a funny drawing illustrating an art. Also, cartoons or animations are used as portraits with exaggerated features of a particular individual or thing. You can learn more about AI cartoon generator tech and applications through the guide.
Do you know that cartoons relate to the Middle Ages? The term Cartoon was used to illustrate artists' sketches before they embarked upon the serious work of creating their masterpieces. Until the end of the 19th century, one of the magazines used cartoonization to symbolise satirical illustrations. Somehow, the concept of anime and cartoons finally gained popularity and was loved by the people. Apart from that, there comes some fancy AI Portrait Generator, making fancy selfies at a fast speed. Get to know more about it.
Cartoons and animations are among the most effective means of communication these days. Cartoons convey a message far more efficiently than written notice. It includes amusing characters and funny elements. Also, it relaxes the audience by inducing humour and happiness in the scene.
For this purpose, people use animation and cartoonization for communication purposes rather than simple texts and dull pictures. Mainly, animation is considered one of the most effective tools in social media marketing. The skillful use of animation can enhance website traffic compared to ordinary text-based content. More interestingly, there are also some popular Vtuber Maker which use similar technology. Try it if you like.
Cartoon Portrait Tutorial: Best 5 ways
1. Toongineer Cartoonizer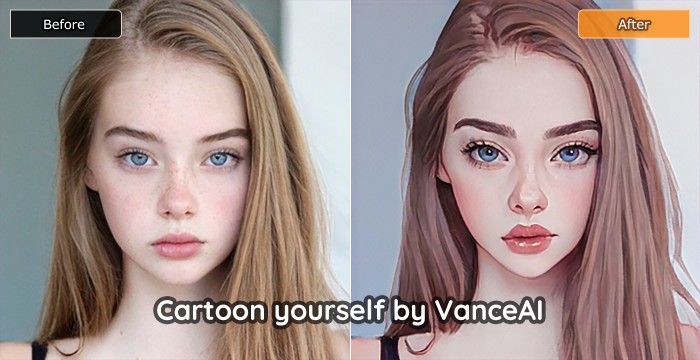 Toongineer Cartoonizer
provided by VanceAI can be used for this purpose; better yet, VanceAI has many effects and various styles available. From pop art to pencil drawing, artistic and surreal, you can change any of your pictures into a cartoon in a flash.
So, Are you ready to put some amusement and fun into your photography?
VanceAI has created a series of filters to do that job in a second. It enables you to turn your photo into a cartoon within a few seconds with the help of the cartoonizer. This AI cartoon generator uses modern Artificial intelligence technology for this purpose.
So, You don't need editing skills or complex tutorials for that. Just a single tap on your phone and upload your photo; you will get a cartoon in a tick.
How to convert image to cartoon with this  AI image cartoonizer:
1. Upload the picture or choose one from the free to edit library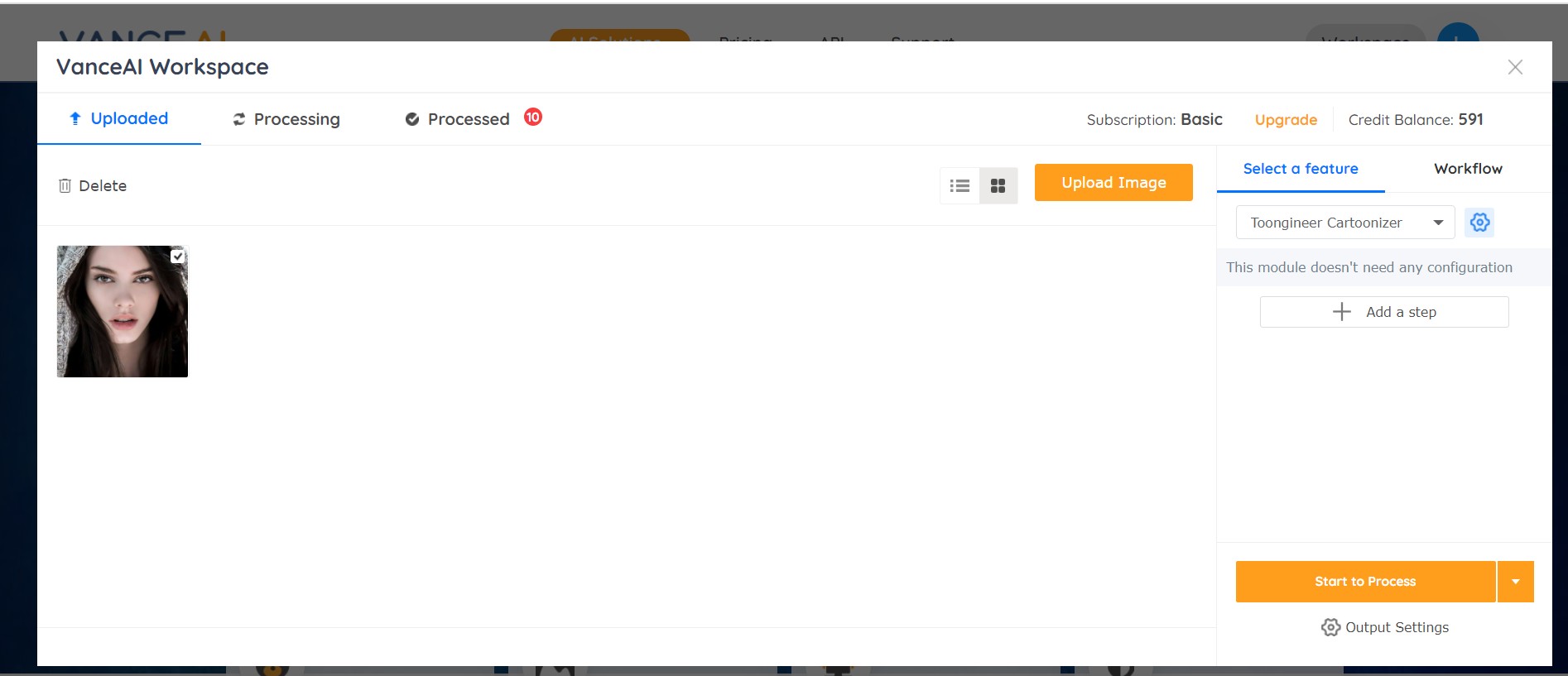 2. Hit the button of "Start to Process" to cartoon yourself online.
3. Click the download option to save your edit. Besides that, more people also seem to be interested in AI Face Generator. You can know more from the link.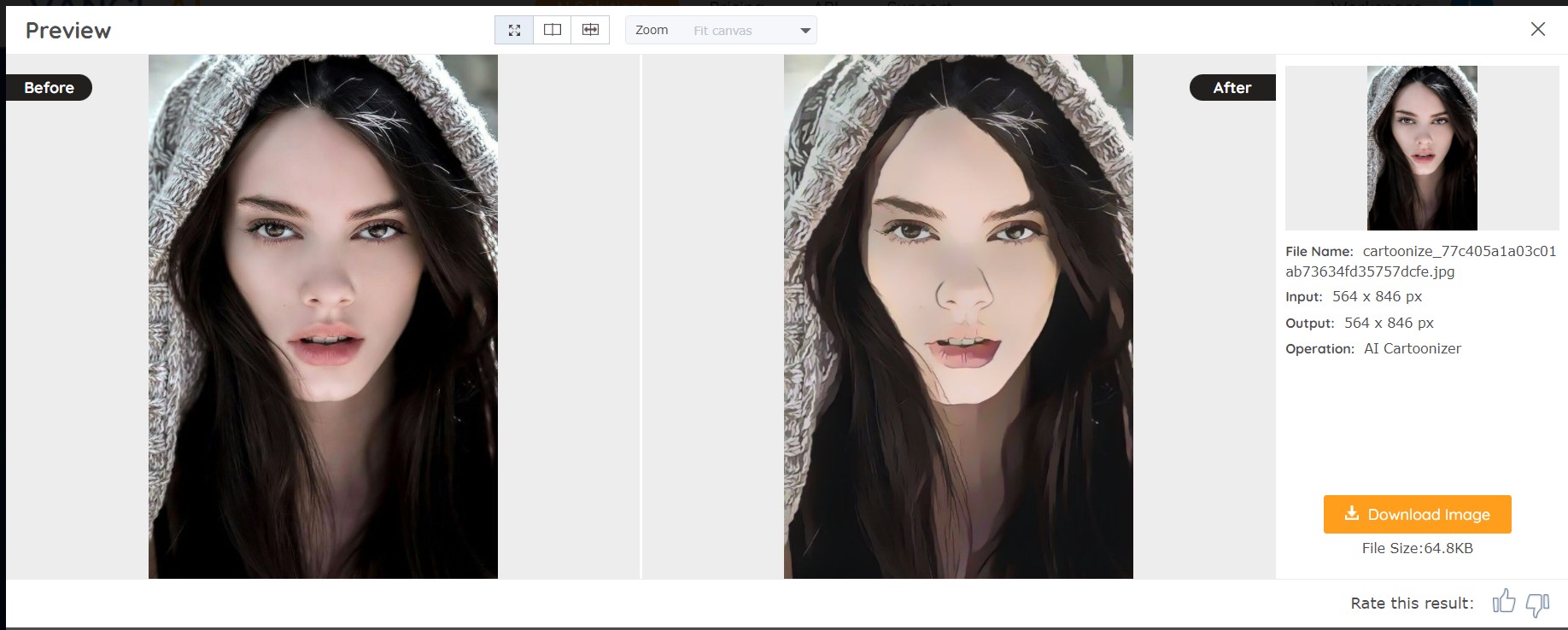 Besides this, VanceAI provides additional features such as line drawing, sketches, and stencils within 5 seconds of using the latest deep learning technology. So, you can have an incredible experience  to get AI portraits via VansPortrait.
PROS
Highly functional AI-based editor
Pricing policy is flexible
Vintage image restoration
AI-powered effects are incredible
CONS
There are many limitations and restrictions to the free version.
2. Befunky
Befunky provides its users with various features to apply multiple effects on pictures. There are many effects, artsy, goodies, and text to add to your photographs. Out of different photo editing tools, photo-to-cartoon is the most preferred by users for cartooning the pictures within a single click.
How to convert image to Cartoon by Befunky:
1. Select a picture and upload it using the Image Manager tab. Also, you can choose an image from the stock image library.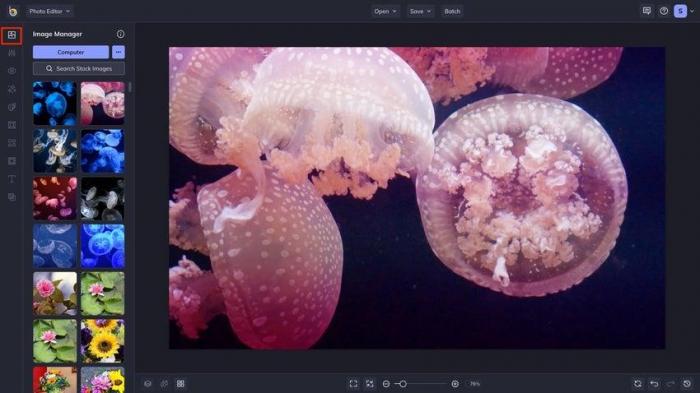 2. Open the Artsy tab in the menu and then adjust the effect—for instance, Cartoonizer DLX effect from the Digital art category.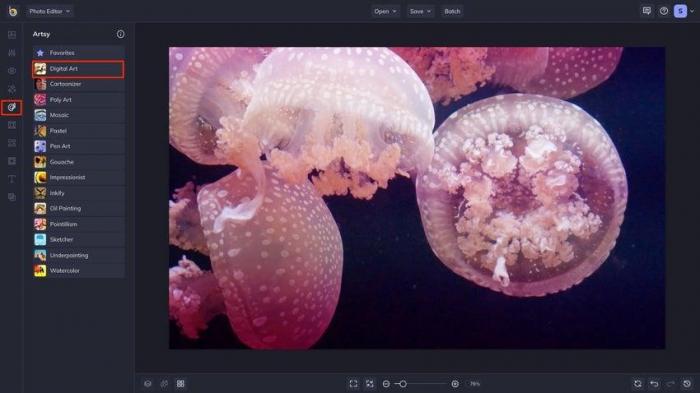 3. Click and save the generated Cartoonized image.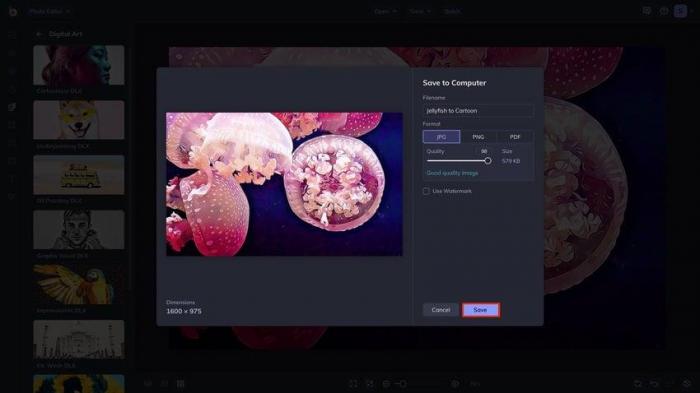 PROS
It helps you save the pictures on your PC and on your Google drive clouds. So, you can save projects and then open them anywhere via your google account.
User friendly
High-quality pictures
Suitable for both beginners and advanced editors
CONS
At the time of text editing in the pictures, it may show delays.
Sometimes, it takes some time to upload or pull up the pictures you want to edit
Advanced features and editing is paid.
3. Cartoonize.net
Cartoonize.net is an easy-to-use online tool that helps you give cartoon effects to your pictures. Upload your photos, select the cartoon effect, and cartoonize. That's it! And your Cartoon is ready for your social media posts.
How to convert image to Cartoon by Cartoonize.net:
1. You don't need to sign up. Just upload the photo

2. Then choose the photo you want to edit

3. Save the cartoonized image.

PROS
It is a pretty old and trusted website.
The website has many positive reviews.
It is trusted by trend Micro.
They use advanced software.
CONS
4. AnyMaking
Any making provides free creative photo tools for applying nice effects to your pictures. It enables you to edit your photographs online, use filters, rotate, crop resize, and apply other photo effects free of cost.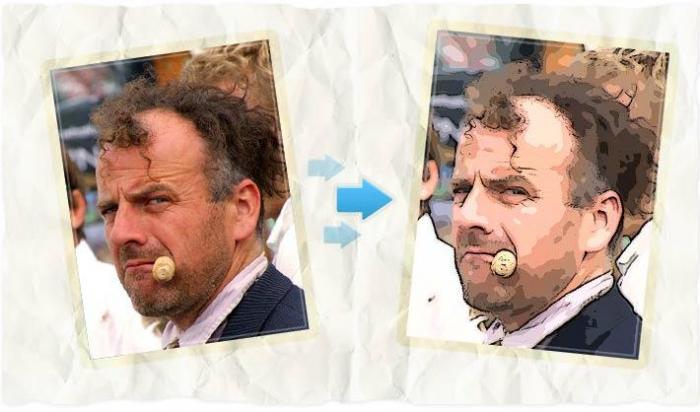 How to convert an image to Cartoon by Anymaking:
1. Select the image you want to edit
2. Then choose the effects
3. You will get your desired image within a few seconds.
PROS
Free tools
Easy to operate (uploading and downloading)
The Cartoonizer effect is excellent for animating pictures.
CONS
Not highly rated
Limited photo effects
No custom picture animation options
5. Snapstouch
Snapstouch is another excellent website for cool and funky effects. It is a friendly and easy-to-use tool that helps you add filters, products, texts, and borders to your pictures. Moreover, you can try it if you want cool effects for your Instagram posts within a few seconds.
How to cartoonize yourself with Snapstouch:
1. Open the website and log in.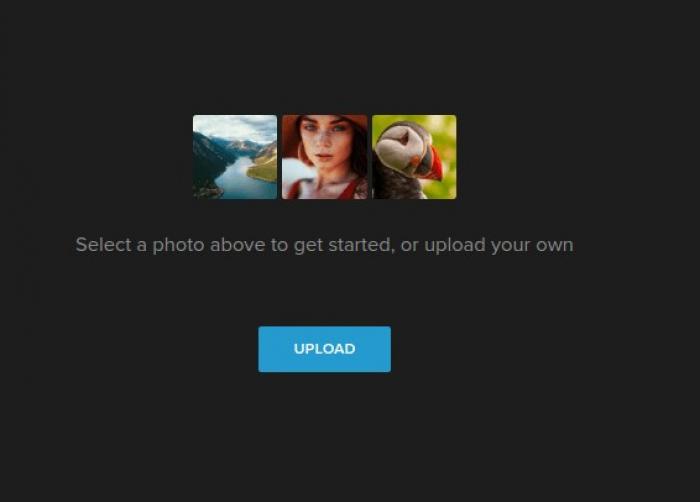 2. After logging in, you can upload the picture you want to edit.
3. Then you can see essential tools in the sidebar and apply tools to get the desired results.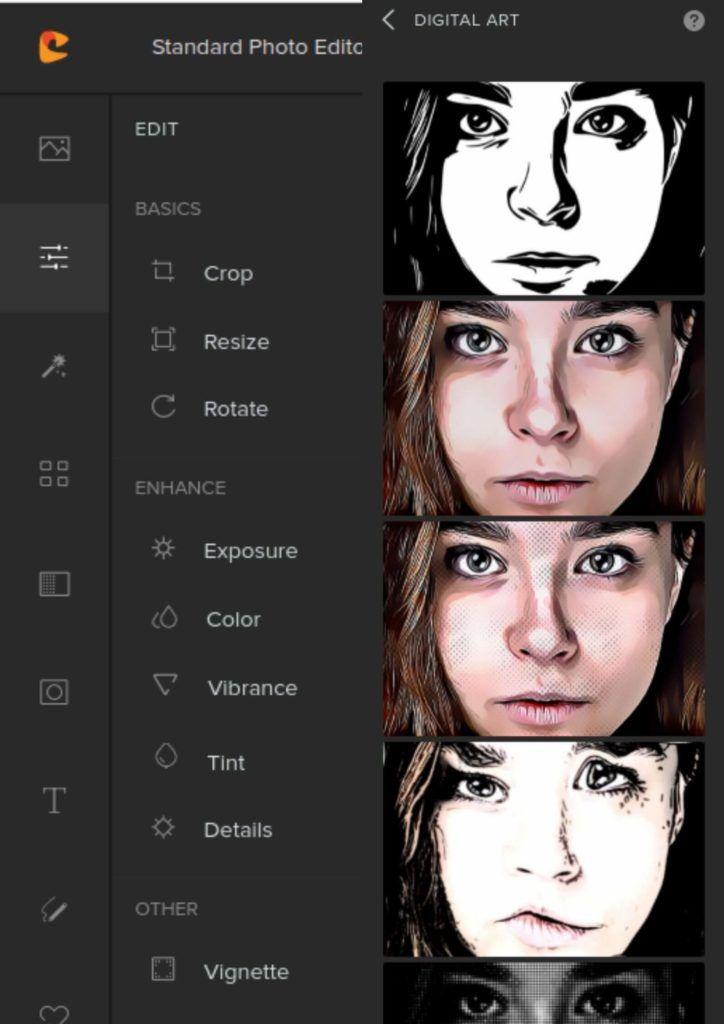 PROS
It enables you to use a lot of filters and effects
Easy to use
Cartoonizer effect for simple photo animation online
CONS
Old and dated UI
Not highly rated
Limited customer animation functions
Conclusion
When you see anime and cartoon effects, you would assume that a lot of effort must be exerted or complex software must be used for making it happen. That's what pictures look like, but it only takes a few minutes and a single click to cartoon yourself online. You can quickly turn an image into an anime by the methods mentioned above.
These websites, for instance, VanceAI, help you create ultra-realistic cartoon effects online with our Toongineer Cartoonizer. Also, you can create fun by making hilarious cartoon photographs of yourself. So, what are you waiting for?
Try the VanceAI cartoonizer feature and stand out from the crowd on social media. Read more:Convert Photo to Outline Drawing with AI Sketch Converter
FAQs
Upload your photo, click on the "Cartoonize," and choose the effect to apply to the image. Afterward, download the picture. Also, you have an option to share.
Do you find this post helpful?
Read More to Know Deeper: