How to Do the Attractiveness Scale on TikTok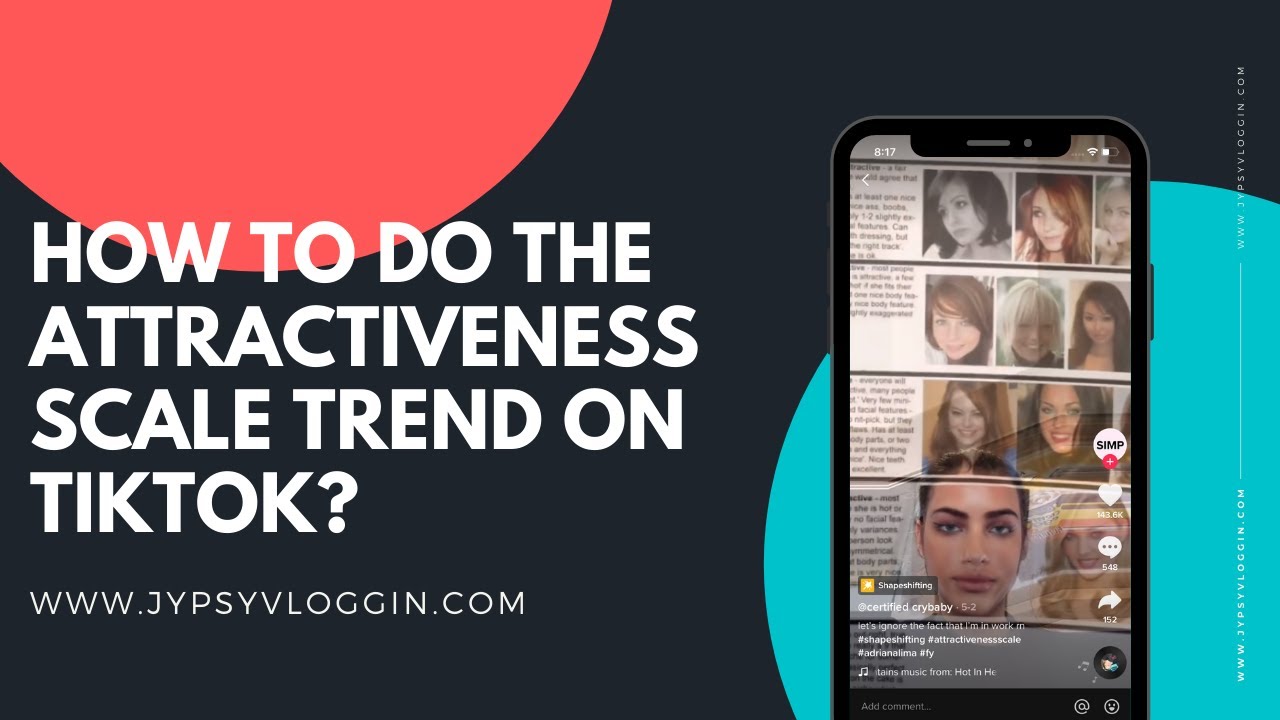 Have you ever wondered if others found you attractive? This is something everyone thinks of regardless of whether they identify as an introvert or an extrovert. By the way, improving photo quality and make photo hd is also a good way to leave a good impression on others. 
Your life is shaped depending on the perception of what people think about you. Thanks to the power of AI and controversial analysis, it is now possible. Attractiveness scale TikTok brings just the thing that you need to have an idea of what others think about you! VanceAI Image Enalrger is a tool powered by AI that allows your photo looks better through pixelating with only a few clicks. Why hesitate? Come to try it.
What is Attractiveness Scale on TikTok?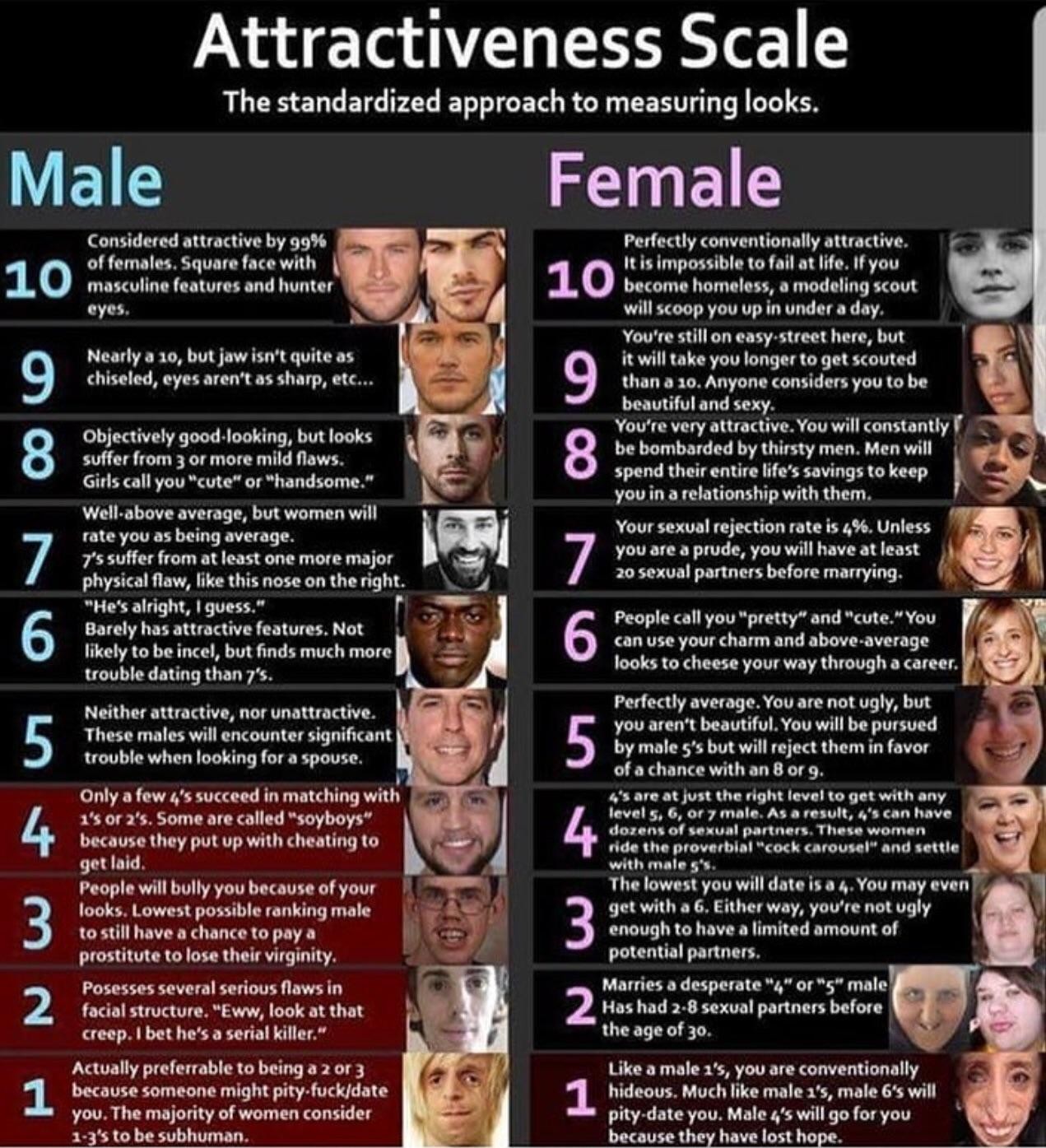 In short, the attractiveness scale on TikTok gives you the power of AI to compare your own facial features and expressions against the most loved facial features on the internet. This assigns a score to your features and rates your face on an attractiveness scale of 1-10.
The attractiveness scale works by taking a photo of a user and analyzing it for facial features that are similar to that of a popular or coveted face match online; then the app assigns a score to the overall features. Users have mixed opinions about the attractiveness scale where some love it, and others tend to avoid it. 
How to Do the Attractiveness Scale on TikTok?
Using the attractiveness scale is simple and hardly requires any difficult steps. Follow the below-mentioned steps to get an attractive picture within no time.
Step 1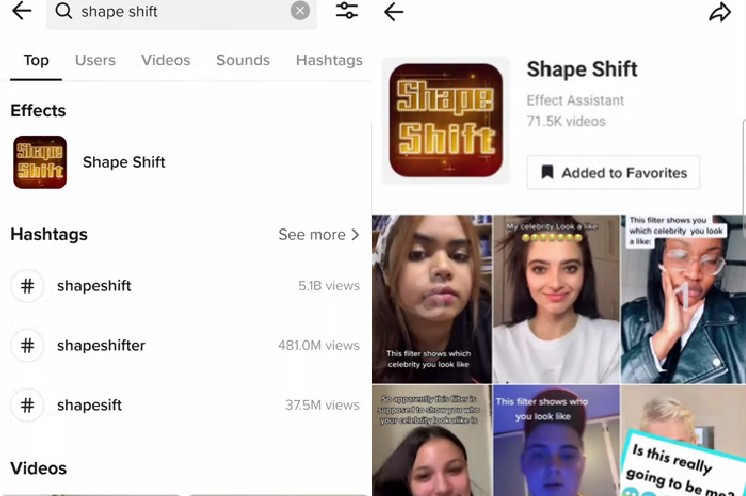 Type shape shift into the search box at the top and you'll find this topic. And click see more, and then click any video to choose to shoot with the same filter as him.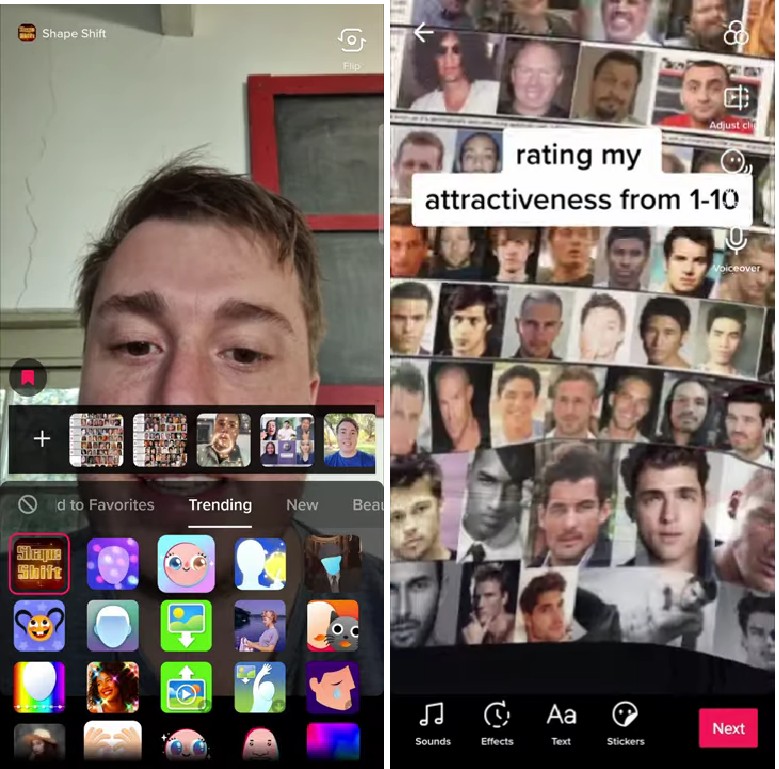 Step 2
Click "Effects" and find the "Attractiveness Scale" filter.
Step 3
Now record yourself. The system will assign a score between 1 and 10 according to the standard scale of their attractiveness.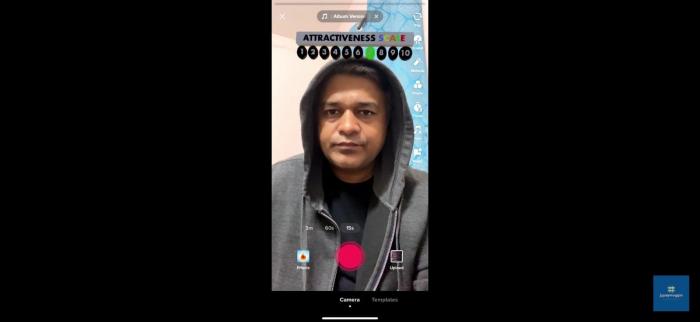 Step 4
Here is the scale attached for your ease to help you get a better look at your attractiveness score.
Step 5 (Alternate)
You can also go for the "Shapeshift" filter in a similar way which will find you the closest celebrity match to help you rank yourself.
Best 7 Alternatives to TikTok Attractiveness Scale
TikTok wasn't the first one to introduce the attractiveness scale, and it won't be the last. There are a number of apps available on the market that use the power of AI and an ever-populating database to assign you a score on the attractiveness scale. Here are the top ones that we found:
Product

Name

Price

Quality (Pros)

Quality (Cons)

Quality (Others)

Features

Options

Support

Device

User

Friendly

Prettyscale

Free

Dependable results

Every successive step

is blocked by ads

Very thorough

database

Manual

adjustments

Website

3.5/5

The Vanity

Face

Free

Available on most

popular mobile

platforms, Only 4

points need

optimization

Score can be different

for the same face,

Needs a detailed

photo for consistency

Can evaluate

both male and

female faces

Adjusting

different

facial points

Mobile

Platforms

4/5

Beauty

Meter

Free

Quick to produce

results, Simple UI

Ads can hamper the

experience, UI is

simple but can feel

buggy

-

Select a

photo and

get results

Mobile

Platforms

3/5

FaceRate

Free

Uses the power of

SOC alongside AI for

better results,

Constantly being

updated and improved

Local processing

makes results

questionable, Shots at

an angle can make

results inconsistent

-

Analyzes

face with AI

and

machine

learning

Apple

devices

4/5

Photoeval

Free

Refined UI, Actual

realistic results

Beauty is subjective,

Although privacy

measures are in place

there is always a risk

Takes care of

racial bias

Uses real

people to

get others

evaluated

Website

4.5/5

Hotness.ai

Free

Transparent

operations, Uses the

power of your device

and AI server

Results seem to be

changing for the

same face, Results

are highly objective

and based on

objective measures

instead of human

likeness

Clearly informs

the user which

backend API is

being used by the

app

Utilizes AI

and

machine

learning

Website,

Mobile

Platforms

4/5

Attractiven

esstest

Free

Easy to use, Quick

results

Results can be

inconsistent

-

Analyzes

picture with

AI focusing

on key areas

Website

 

3.5/5
1. Prettyscale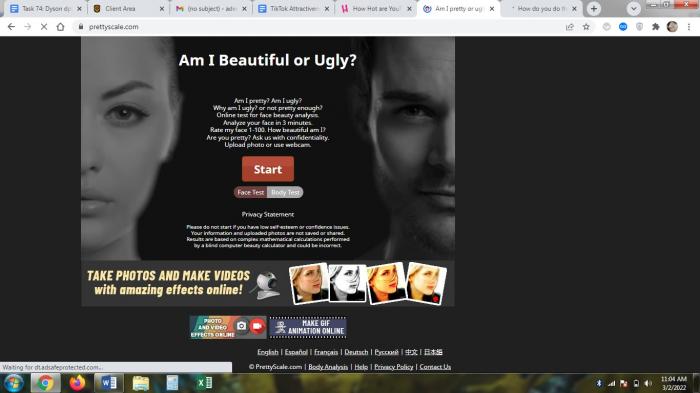 Prettyscale brings a different approach to facial analysis, and the user has to do manual adjustments in helping the platform understand the different key points that are used to rate the face.
In our experience, the website was a bit laborious as it required adjustments to 16 different points before a rating could be assigned.
Pros
Dependable results
Very thorough database
Cons
Every successive step is blocked by ads
2. The Vanity Face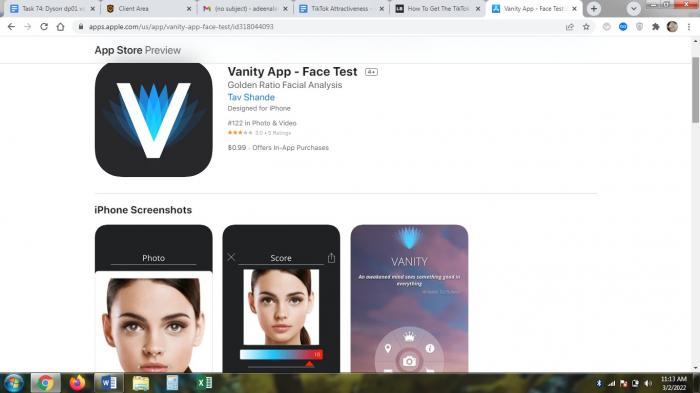 The Vanity Face test app also brings a similar approach to facial analysis. The app can take a selfie or a photo of a person and requires adjusting different points on your face.
This helps the app identify the right points and then evaluates the female attractiveness scale with pictures. Don't be fooled by the woman models on the front, it can also evaluate male faces with ease.
Pros
Available on the most popular mobile platforms
Only 4 points need optimization
Cons
Score can be different for the same face
Needs a detailed photo for consistency
3. Beauty Meter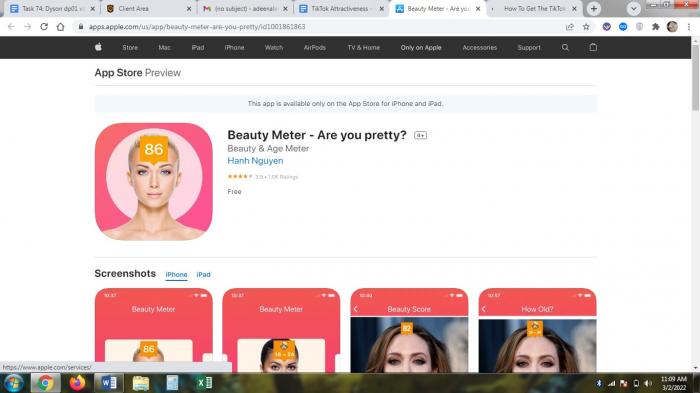 Beauty Meter is simpler than many of its counterparts as it requires the user to just select a photo and the app returns the result. There are no complex processes involved and the results are returned almost instantly.
The app is free to use and download, but there are doubts about the behind-the-scenes working of the app.
Pros
Quick to produce results
Simple UI
Cons
Ads can hamper the experience
The UI is simple but can feel buggy
4. FaceRate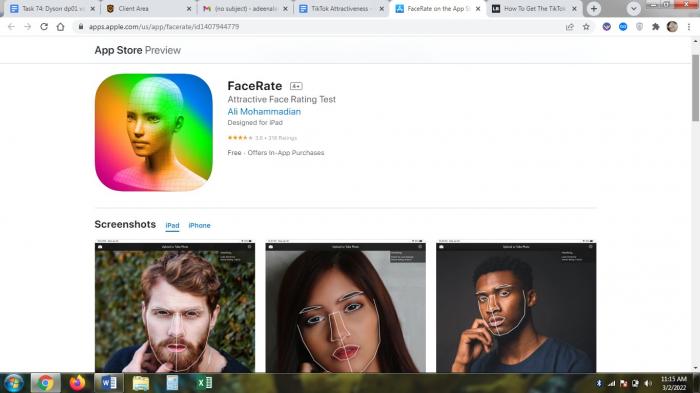 FaceRate is another such app that is optimized and is created for Apple devices. The app used machine learning and AI to analyze the face of the user or from a picture. The database is being populated almost constantly and that improves the results of the AI-based recognition engine.
Pros
Uses the power of SOC alongside AI for better results
Constantly being updated and improved
Cons
Local processing makes results questionable
Shots at an angle can make results inconsistent
5. Photoeval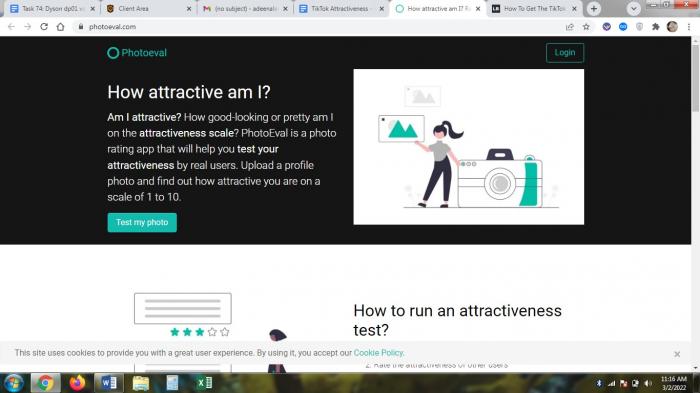 Photoeval brings a unique new take on attractiveness as it uses real people to get others evaluated. It is more accurate and takes care of the racial bias as well. The photoeval tool is one of a kind that ensures discretion, privacy, and accurate results.
Pros
Refined UI
Actual realistic results
Cons
Beauty is subjective
Although privacy measures are in place there is always a risk
6. Hotness.ai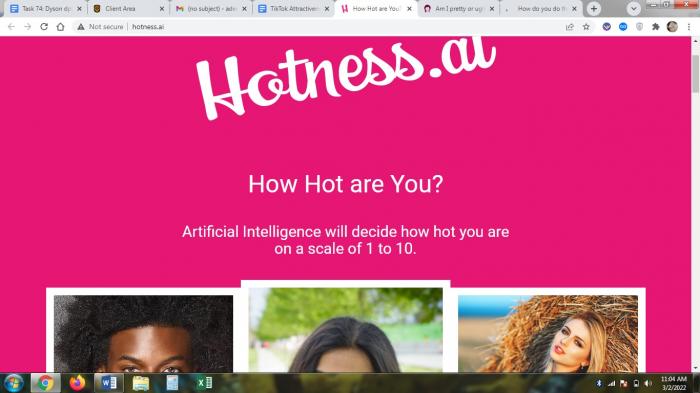 Hotness.ai is another simple to use and highly effective photo evaluation tool that utilizes the power of AI to make things work. The App uses a mix of on-device and off-device machine learning to get the results.
The website is highly functional and is also transparent as it clearly informs the user which backend API is being used by the app.
Pros
Transparent operations
Uses the power of your device and AI server
Cons
Results seem to be changing for the same face
Results are highly objective and based on objective measures instead of human likeness
7. Attractivenesstest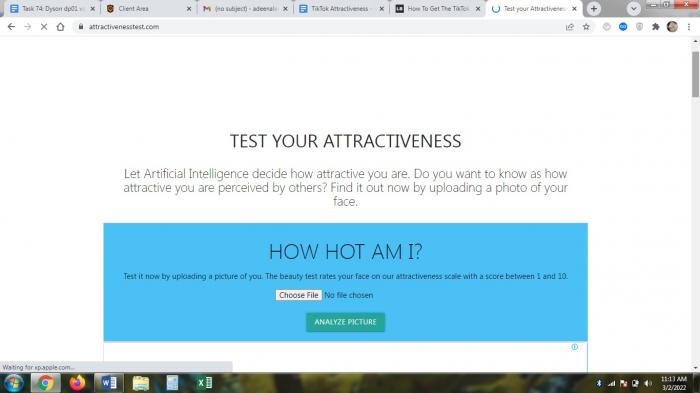 Attractivenesstest can be easily described in two words, simple and efficient. The website looks so simple that one might think that it is assigning just random numbers to any picture but that's not the case.
The website uses the power of AI to analyze your picture and focuses on some key areas of the picture to compare it.
Pros
Easy to use
Quick results
Cons
Results can be inconsistent
 Using VanceAI Portrait Retoucher Before Start Attractiveness Scale
The condition of your skin may cause that software to rate you low on beauty. Here, you can use VanceAI Portrait Retoucher  for basic facial restoration, and then upload to the above software for review after restoration, which may help you have a better sense of use.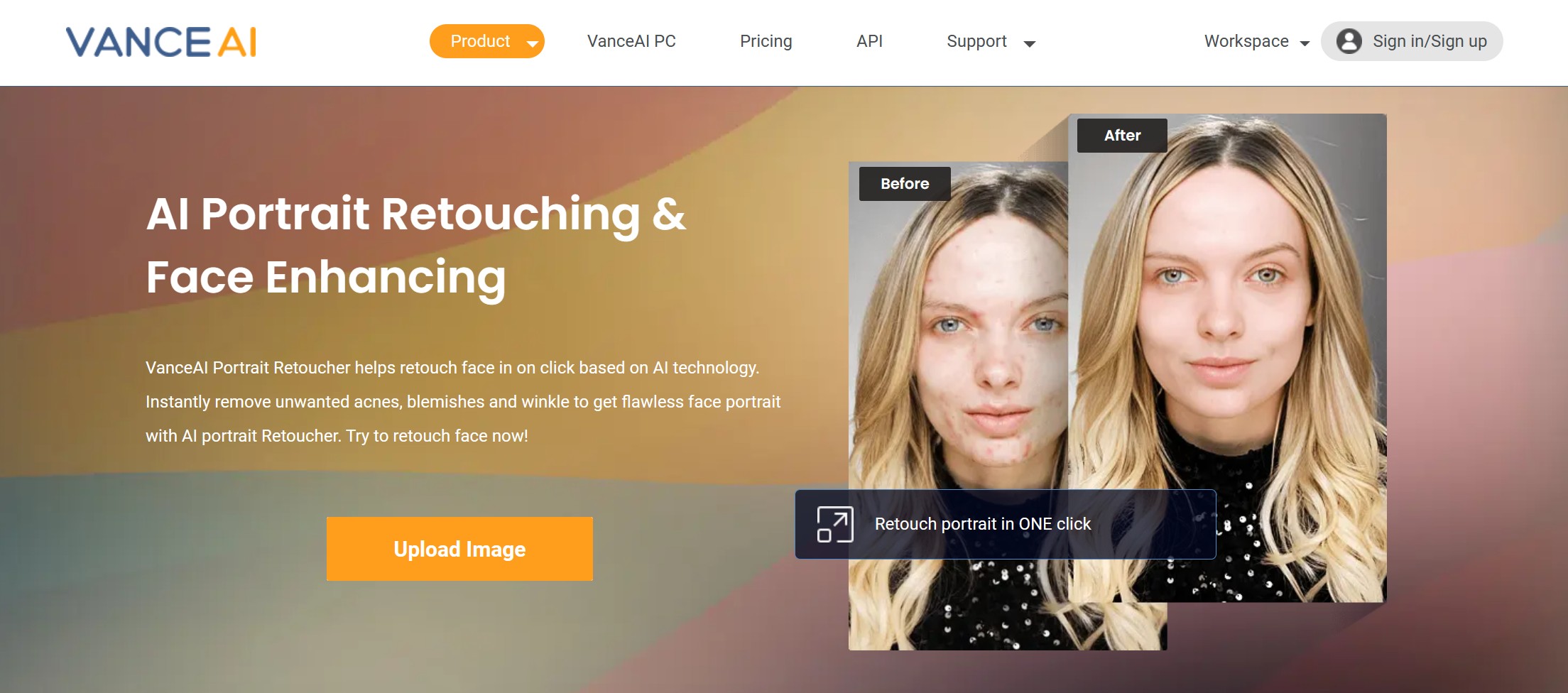 And if you are interested, VanceAI Portrait Retoucher can do many things. Things like removing acne, face blemishes, and wrinkles to get the perfect face portrait while enhancing the face pic resolution which may increase your attractiveness in social media.
What's more, If you have a blurry photo or want to test a friend's face for attractiveness, VanceAI can also unblur image for you so you can run the 1-10 attractiveness scale test.
And there is support to experience the full power of VanceAI Portrait Retoucher with a trial in the pop-up space on the right side. (Sign up can get 3 credits/month for Free. Click on "×" can exit the mini workspace and return to where you are reading.) Also you can download the software to use.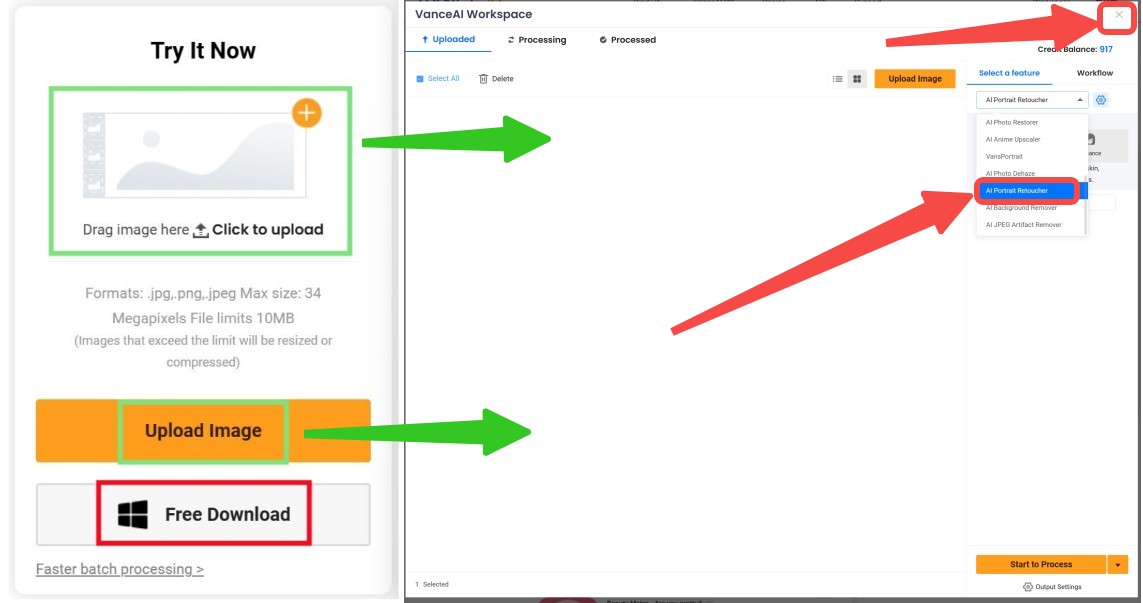 Conclusion
Knowing what people think about you equips you with the right mindset and confidence needed to embrace the limelight. Use any of these apps/websites to know where you fall on the TikTok attractiveness 1-10 scale. If you want your photos more attractive to others, this photo blemish remover can help you get your perfect face in one click. It can help you to present flawless pictures of myself and win more likes on social media. Read more:Top 10 Great Ideas for TikTok Profile Pictures
Do you find this post helpful?
Read More to Know Deeper: