The term 'image haze' basically refers to the excessive fog or light-based effects taking over the image, resulting in essential features such as colors and contrast being majorly overtaken in many sections of an image. While this issue usually occurs in outdoor photography, it may affect indoor and other kinds of photography as well. There are many instances where image haze is actually used for aesthetic effects, but it is important to keep it balanced. Luckily, a hazy image can be fixed automatically with the right tools, such as the newly released VanceAI Photo Dehaze, one of the photo enhancer tools from VanceAI. It's a Deep Learning based product to be released soon that can remove haze from image with amazing accuracy and speed.
VanceAI Photo Dehaze is a brand new tool from VanceAI specifically to remove image haze and improve the image's color and contrast. The application makes use of its Deep Learning algorithms to first study the image in extreme detail and then fixes the hazy image by removing the hazy effect and instead of enhancing the original details of the image, regardless of the kind of image given. Besides, the application has other benefits due to being part of the image enhancer product. This online photo enhancer is such a great helper. It makes product photos clear and crisp to a great extent by removing image haze and improve the color and contrast of your image all automatically.
VanceAI now also launches its software version. VanceAI PC is full-featured desktop software developed by VanceAI that lets you instantly process local photos in bulk with more customization options, which will significantly simplify your workflow and boost your productivity. Free Download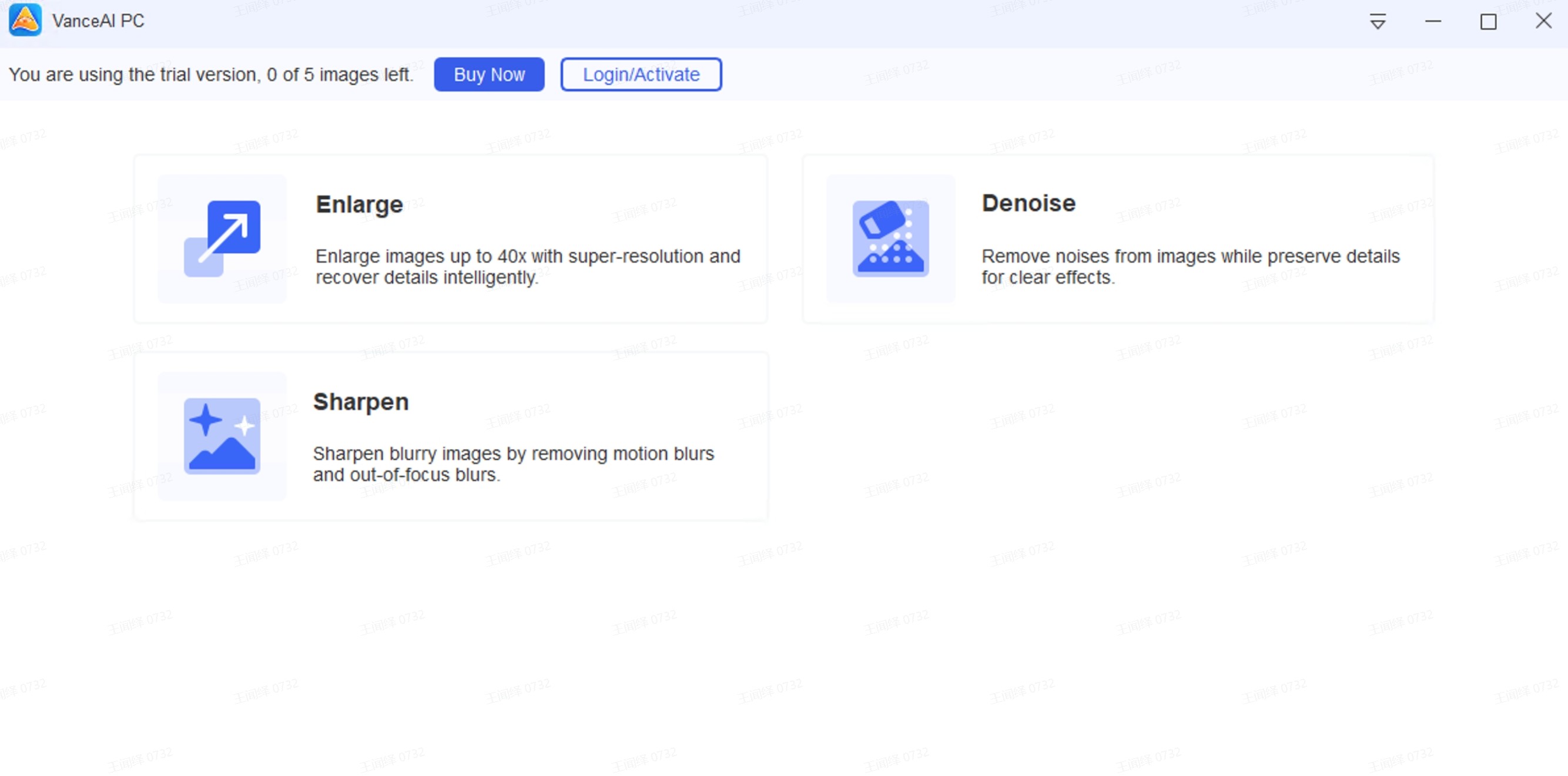 How to Use VanceAI Photo Dehaze?
You can access the VanceAI and go to AI Solutions to select the Photo Dehaze tool as it's released. Next, click on the Upload Image option to proceed.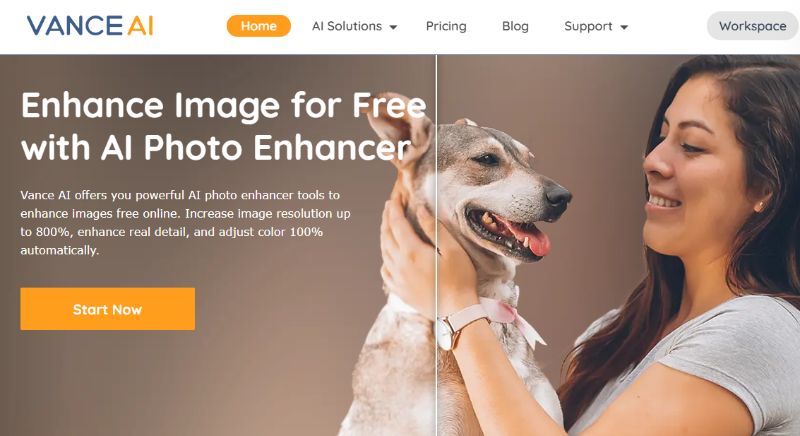 This will open up the VanceAI Workspace wherein you can upload images, access other VanceAI tools, check remaining image credits, and more. Upload an image and click on Start to Process.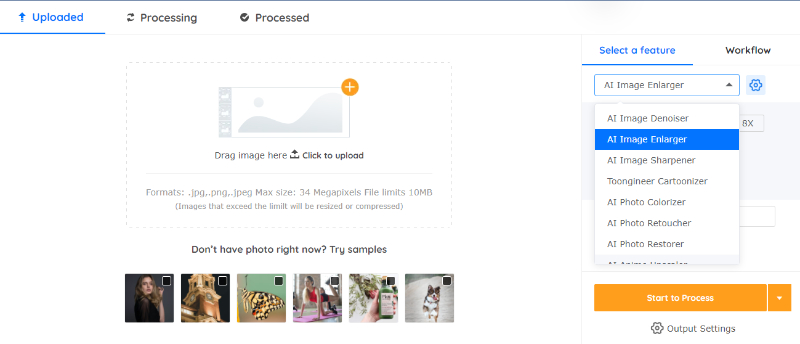 The application will process and ready the output in a matter of seconds. You will see a notification on the Processed tab. Go there and use the Preview button to see the Before-After comparison. You can save the new image by using the Download Image button below the image. With such an integrated enhancer, you can also unblur image to get a clearer result.
Also read: Best 5 Fog Photography Tips for Beginners
Performance of VanceAI Photo Dehaze
Now that we have seen how to remove haze from image with the VanceAI Photo Dehaze later, let's take a look at an image processed by the demo version of the tool.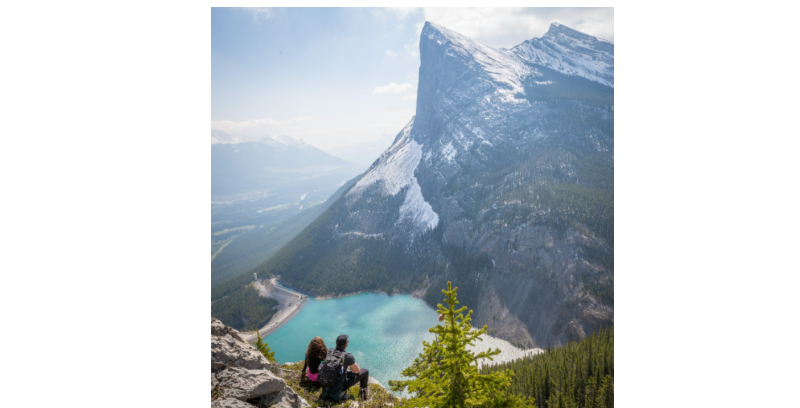 The hazy image is definitely affecting the entire image but it is most apparent in the sky and mountain top sections. More precisely, the haze and fog seem to blunt the otherwise sharpness you'd see in the mountain details. Due to haze, the section appears too white and washed up. Not to mention that the background field in the left appears too clouded as well.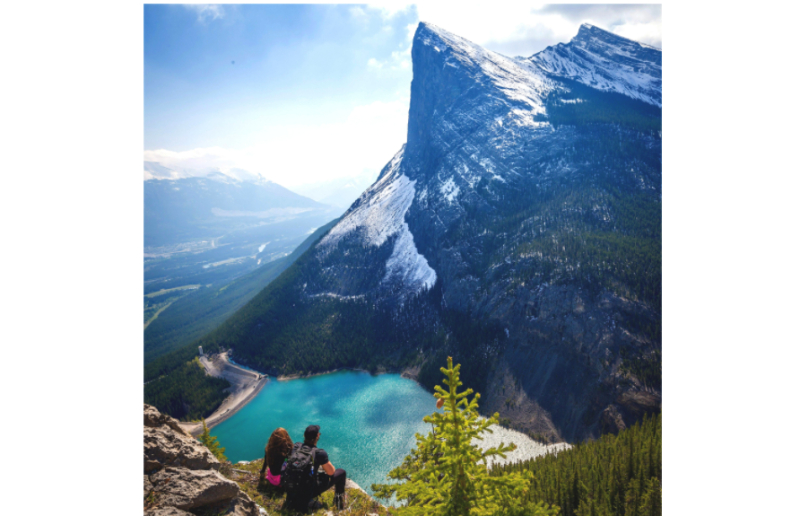 The service manages to remove image haze quite effectively. The image after processing looks much more lively and full of visible details. One, the absence of image haze makes the background and mountain top sharper and more colorful. Also, you can see the actual amount of grass all over the scene better. The tool can surely enhance photo with speed and performance. So image enhancement is a breeze with our AI photo enhancer. Be it a landscape or portrait, logo or digital art, you can effortlessly improve image quality online, with simply one click. 
Conclusion
The VanceAI Photo Dehaze application is set up to be a wonderful addition to the photo enhancer online library from VanceAI. From the sample image seen, we can see that this application has the capacity to deal with complex images and remove haze from photos. With its advanced Deep Learning algorithms, it can provide the speed and performance that users expect. Not to mention that when you add the extra benefits of VanceAI into this tool, such as the convenient Workspace, batch processing, faster servers, and more, you can expect a product that's basically like a dedicated image editing software online. Also read:Best 5 Fog Photography Tips for Beginners
Do you find this post helpful?